Even though this is a waterfalls website, we recognize that there are many highlights throughout the African continent (both involving and not involving waterfalls).
So we've come up with this page to pay homage to some of the highlights that we think are worth mentioning as you try to figure out what to see and do in your own trip plans.
While I recognize that this list is by no means exhaustive and that it is highly subjective, at least you have an idea of what we loved about Africa.
So without further adieu, here are the highlights in no particular order…
Serengeti National Park (Tanzania)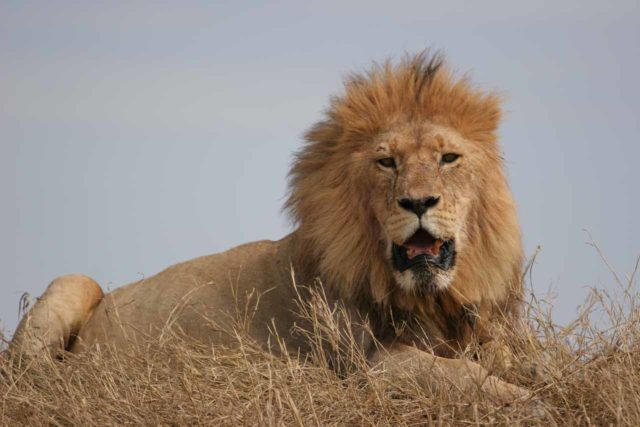 Perhaps there is no other place on earth that embodies the Africa of Legend better than this park.
From the endless plains (Serengeti is a Maasai word meaning "endless plains") ideal for wildlife sighting to its abundance of wildlife (including the Big 5 as well as the famed wildebeest and zebra migration), this place has it all.
Moreover, it seems the park is poised to continue producing tremendous wildlife sightings as park management seems to be in line with the ideals of conservation and protection.
Indeed, our visit here produced not only the Big 5 (lions, elephants, cape buffaloes, black rhinoceros, and leopards; though black rhino sightings are rare), but also yielded cheetah, hippopotamus, hyena, jackals, crocodiles, giraffes, monkeys, baboons, impalas, gazelles, wildebeests, zebras, and countless more…
Ngorongoro Crater (Tanzania)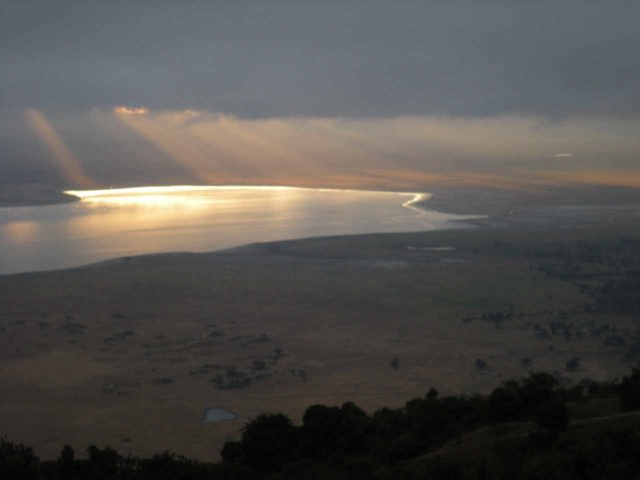 Bordering the famed Serengeti National Park, this world famous crater offers a different wildlife experience as it's perched within one of many inactive calderas in this once volcanic region.
Within the crater, it's possible to spot all the Big 5, especially the critically endangered black rhinoceros (though leopard sightings are rare here).
In addition, there are also cheetahs, serval cats, hyenas, hippos, and a plethora of pink flamingoes.
The crater is just a small part of a much larger inter-related series of parks and ecosystems.
All have been allowed to complement themselves thanks to conservation efforts and relatively sound governmental policies. There's even a waterfall nearby in one of the satellite craters (the Olmoti Crater) if you have the inclination and the time.
Maasai Mara (Kenya)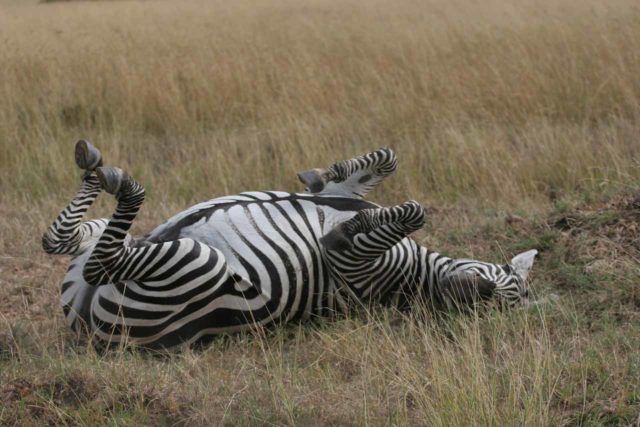 Rivaling the Serengeti National Park (actually they're in the same ecosystem except this one happens to be in Kenya instead of Tanzania) in terms of scenery and wildlife sightings, this park also presents the possiblity of seeing the Big 5, the wildebeest migration, and all the other wildlife that makes the Serengeti such a rich place to view wildlife.
There's also the chance to visit a Maasai village prior to entering the park to have free reign with the camera as well as a chance to learn a little more about the tribe that played a major role in allowing the big game to flourish here.
Mara is a Maasai word meaning "spotted." And indeed, there are bush and acacia trees dotting the otherwise endless plains of the park. There are many chances to glimpse the golden brown grass punctuated with lone acacia trees.
Indeed, this classic African scenery is best embodied here to serve as the ideal backdrop to view wildlife.
Mutinondo Wilderness (Zambia)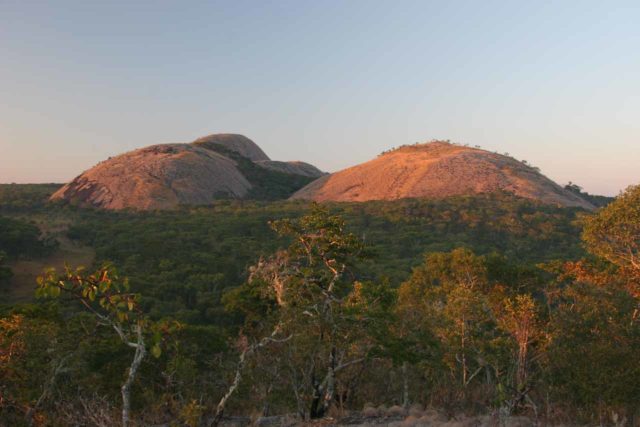 This remote region is Africa's answer to Australia's Red Centre.
With giant domes that make great photo subjects at sunrise and sunset, some pleasant forested walks to waterfalls, and a creative and inspiring eco-lodge in the center of it all (completely solar powered except for cooking gas), a visit here was definitely one of the more memorable moments of our African journey.
Isanga Bay (Zambia)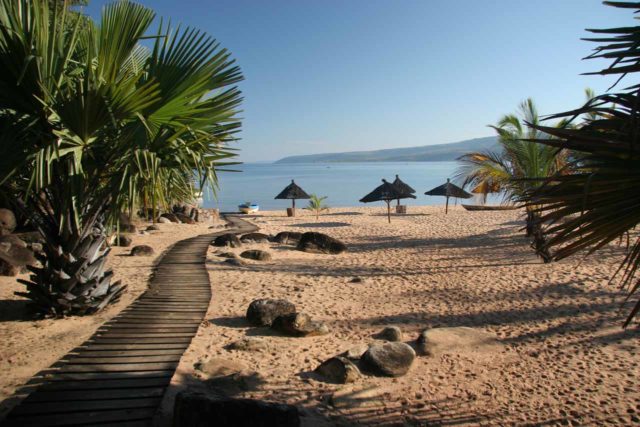 If you saw the photos of this place and we didn't tell you it was on the shores of Lake Tanganyika in Africa, you'd probably think it was a resort somewhere in the South Pacific or Indian Ocean.
With traditional bandas, a natural beach, solar powered lights and showers, and excellent food, this place was the diamond in the rough in our very adventurous trip to Northern Zambia.
Indeed, it was also the ideal base for exploring Kalambo Falls on the border of Tanzania and Zambia. We couldn't say enough good things about this place, and it was certainly the highlight of our trip to Zambia.
Cairo and Giza (Egypt)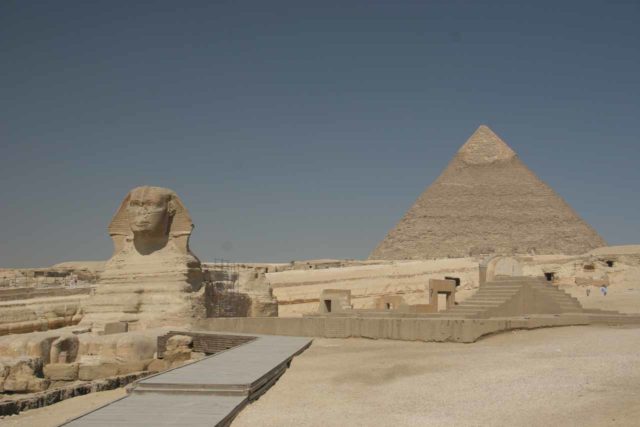 This suburb of Cairo is home to the iconic Great Pyramids of Giza as well as the Sphinx. Indeed, no trip to Egypt is complete without an obligatory visit to these wonders of the ancient world.
There's also the possibility of entering the claustrophobic, backbreaking tombs within the pyramids as well as a camel ride around them.
When it came to the city of Cairo itself, we went on other interesting tours to pyramid precursors like at Sakkarah as well as both Coptic and Islamic parts of the city.
Nile Valley (Egypt)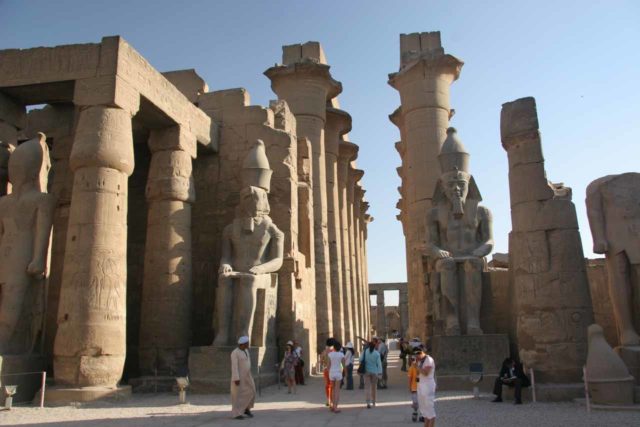 To truly appreciate the ingenuity and passion of the ancient Egyptians, you must visit the Nile Valley and see its many temples, tombs, and ruins.
From the obelisks of Karnak and Luxor Temples to the statues of Hatsheput Temple, Edfu, and Abu Simbel to the tombs of the Valley of the Kings, and more, there's an otherworldly and mystical quality about these structures that make you envision stepping back in time and imagine what it must've been like during their heydey.
Perhaps the best way to take it all in is with a relaxing Nile Cruise. That way you can follow along on guided tours of each of the attractions while bonding with other tourists sharing the experience with you on the cruise.
I have to admit that I hate cruises (I dislike being a prisoner on a ship), but I was pleasantly surprised as this excursion didn't feel at all like a prison and we enjoyed the company of our shipmates.
Moroccan Medinas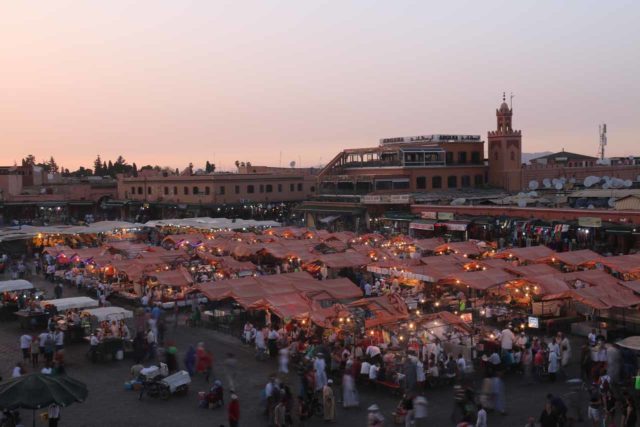 It doesn't much more atmospheric than the sensory overload experience of the Moroccan medinas, where a seemingly haphazard maze of streets full of street vendors, foot traffic, and even livestock crowd together in a buzz of activity that simply can't be reproduced.
Even the hidden riads or medersas revealing elaborate atriums and fountains were quite the experience, and I could totally see how modern day courtyards and atriums have gotten their inspiration from here.
Anyways, our medina experiences were perhaps best embodied in the cities of Marrakech (with its famous square Djema el-Fna) and Fes with its extensive labyrinth from its centuries of history as Morocco's oldest city.
Chefchaouen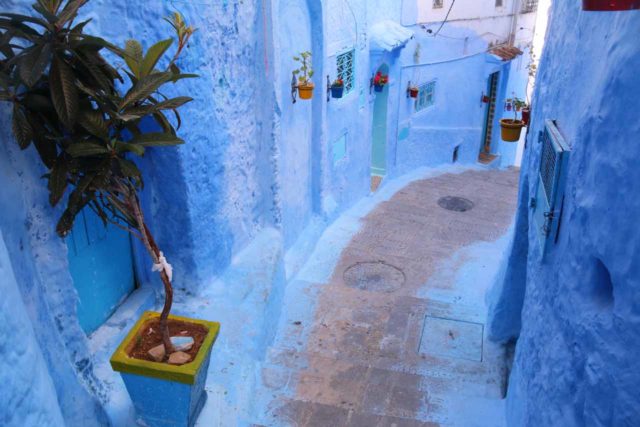 This smurf blue town was every bit a visual treat as much as it was a uniquely Moroccan experience.
Actually, I've been told that all this blue was the result of a Jewish heritage when they inhabited this part of Northern Africa many centuries ago.
But now, this legacy has resulted in one of the most memorable medina experiences, and it reminded us of how Morocco really was one of the main highlights of a trip to Africa.
Waterfalls
Waterfall Pages
Visitor Comments:
No users have replied to the content on this page