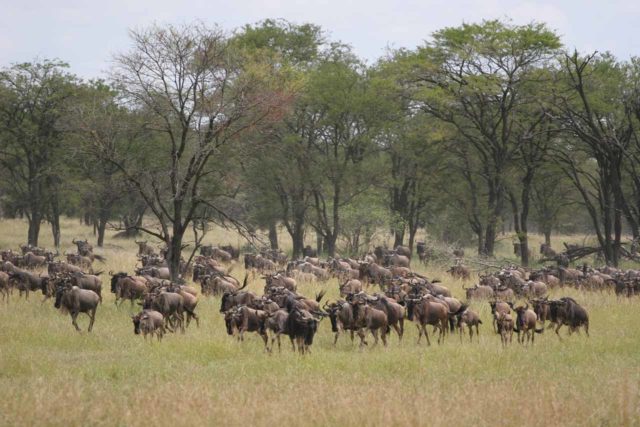 6-June 2008 to 12-June 2008:
About a half hour after our game drive towards the Western Corridor started, we saw a safari vehicle parked off a spur road heading north leading away from the Western Corridor.
"Looks like there is something over there," said Salim.
And soon thereafter, we pulled up to the other safari vehicle and saw a male and female lion in the fairly tall grass.
This was the first male lion we've seen on this trip.
So after snapping photos enthusiastically, we just sat there and watched the lions – seeing what they're doing next; hopefully getting in better more photographable positions.
What ensued was perhaps a bit more than we bargained for…
[Show Trip Report As Single Page]