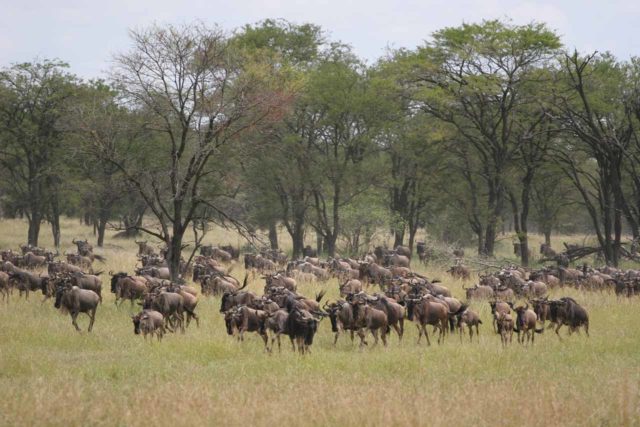 6-June 2008 to 12-June 2008:
About a half hour after our game drive towards the Western Corridor started, we saw a safari vehicle parked off a spur road heading north leading away from the Western Corridor.
"Looks like there is something over there," said Salim.
And soon thereafter, we pulled up to the other safari vehicle and saw a male and female lion in the fairly tall grass.
This was the first male lion we've seen on this trip.
So after snapping photos enthusiastically, we just sat there and watched the lions – seeing what they're doing next; hopefully getting in better more photographable positions.
What ensued was perhaps a bit more than we bargained for…
Day 1: OUR FIRST GAME DRIVE
Unlike our last night's late arrival to Kilimanjaro, this morning began with overcast skies. Gone were the clear, starry skies from last night as well as the unobstructed views of Africa's tallest mountain.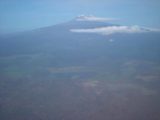 In any case, with the Leon H. Sullivan Summit (some kind of conference involving development of Africa) taking place and many of its attendants staying at the Ngurdoto Mountain Lodge, we passed on taking a shower when we found out that there was not going to be any hot water.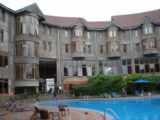 Well, this morning wasn't much better. Hot water remained elusive and I ended up taking a lukewarm shower. After Julie complained to management, she managed to get a brief hot shower before the water turned cold again after maybe a couple of minutes.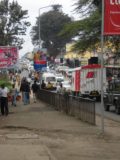 By 9am, Salim, our driver, picked us up as we loaded up the Land Cruiser and headed into Arusha. There, we did a few errands, changed some money to Tanzanian Shillings, squared some things away with the Tour Operator involving flights, and basically took note of what was going on in town.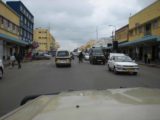 Among the interesting things about the town itself was that there was a roundabout with a pillar right in the middle marking the geographic North-South center of continental Africa. So literally, we were deep in the heart of Africa.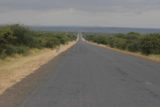 Anyhow, we continued onwards from town in a slow, deliberate manner. It seemed that our driver, Salim, was never in a hurry. It was a bit of a departure from our Zambian driver Chester racing through potholes at nearly full speed.
By 11:30am, we finally made it to Tarangire National Park.
We began our first ever game drive after a park employee sprayed the exterior of the Land Cruiser with some kind of chemical. When we asked Salim what it was, he said they were spraying for tsetse flies.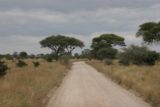 We didn't know what they were, but it didn't take long to be bitten by one to truly appreciate how annoying they were! He also managed to grab one and show us the rather big, ordinary-looking fly with a proboscus like a mosquito.
So we slowly made our way towards a picnic area seeing along the way many elephants, ostriches, giraffes, zebras, baboons, monkeys, and warthogs. With this being the first time we've seen these animals in the wild up close, we had no problems snapping numerous photos of them not knowing how common they were.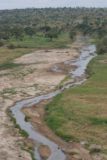 By the time we made it to the picnic area overlooking the river running right through Tarangire, it was 2pm. Time to have picnic lunch.
One thing that contrasted greatly from our Northern Zambia experience was that American English was heard quite extensively. I guess all the marketing and Disney's Lion King movie probably helped to bring Americans all the way here. While in Zambia, we were always stared at and it wasn't like anyone else was American except at Victoria Falls.
During lunch, Salim alerted us to zebras running away frantically from something. We couldn't tell what they were running from, but they might have been chased by predators… Well from where we were sitting, it didn't seem like we'd be able to see the action up close as I was sure it'd take a while to drive all the way down there.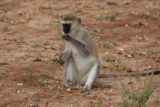 It was difficult to enjoy our boxed lunch because there were vervet monkeys looking for free food at the picnic area. One in particular climbed up a tree and managed to steal Julie's food from above when she had least expected it.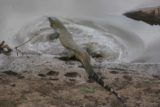 By 2:50pm, we continued with the game drive. The skies looked like it might start to show itself a little after the morning was pretty much June gloom. Salim said this type of weather was typical of winters here.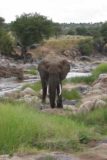 The rest of the afternoon was spent looking at other animals like mongoose, monitor lizards, waterbucks, dik diks, and more of the animals we saw this morning. No cats though.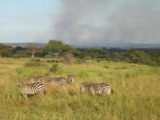 We did spot some kind of a fire while we were leaving the park. We weren't sure if they were controlled burns or if they were legitimate fires or if it was arson (highly doubt that).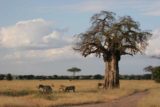 By 6pm, we made it to the Tarangire Lodge, which was really more of a tent camp. Our room was an interesting arrangement of a bed in a tent but it was attached to a more sturdier structure that housed the en-suite of bath and shower.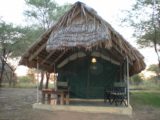 After dinner, we had to be accompanied by an escort because being in a tent camp area, there's that chance of being ambushed by wildlife. Throughout the evening, we heard some sounds as we slept. I wasn't sure if they were lions or hyenas or grazing elephants. Whatever they were, there was no way we're leaving our tent until day break…
Day 2: SIMBA WANAOPANDA MITI
Julie and I woke up and had breakfast uneventfully.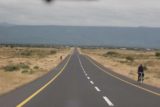 At 8am, we started another game drive in Tarangire National Park. We were hoping to get lucky with leopards this morning, but the elusive cats proved to be a bit too elusive for our stay in this park. By around 9:30am, we left the park and slowly made our way to Lake Manyara National Park.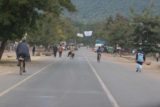 By 10:30am, we arrived at the start of Lake Manyara National Park. When we got the formalities out of the way, the game drive resumed in much more forested terrain. This contrasted sharply with the acacias and savannahs of Tarangire.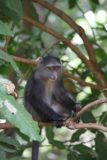 We saw more familiar wildlife, but the new ones we've seen here are flamingoes, blue-faced monkeys, hippopotamus, storks, and cape buffaloes. There was even a hippo pool teeming with life complete with hippos, storks, flamingoes, and cape buffaloes altogether.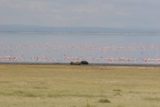 Towards the end of the day, we saw baboons grooming each other in a scene that completely reminded us of what might take place in a barber shop.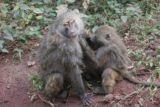 Still, the prized sighting of the park was tree-climbing lions (or simba wanaopanda miti in Swahili). And despite the fact that there were morning sightings of them, Salim took us there in the afternoon and all we saw were their paw prints. I guess we were too little too late for that one.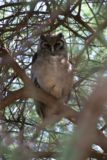 All in all, we had another relaxing day game viewing. By 5:30pm, we actually got to stay in a lodge instead of a tent camp. This one was comfortable even though our room was easily over a kilometer from the main lobby and restaurant area…
Day 3: P-DAY – PREDATORS AND PAPARAZZI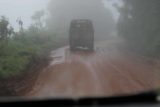 After an uneventful morning, we left the lodge at 8am. We wasted no time in leaving Lake Manyara National Park and headed up the drizzling slopes of Ngorongoro National Conservation Area before descending down its drier slopes into the vast Serengeti Plains.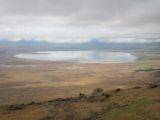 We did make a brief step at a viewpoint of the Ngorongoro Crater, but we didn't visit the crater. We knew that would happen towards the latter end of the itinerary.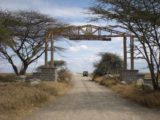 By 12:30pm, we reached Naabi Hill, which marks the southern entrance to Serengeti National Park. Serengeti is a Maasai word meaning "endless plains" and they didn't beat around the bush with this description because it's spot on.
We can already see why Serengeti National Park is associated with the Africa of Legend. We saw lone acacia trees sprouting up in the large sea of grass with the odd kopjes (rocky domes) also rising out of the grass. The flat plains also made animal sightings more probable as trees, bush, hills, and other obstructions were less common.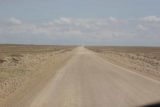 Apparently the volcanism from the chain of mountains at the Ngorongoro area dispersed lots of ash downwind. Somehow this resulted in the amazingly flat and extensive grasslands that comprises the Serengeti Plains.
Salim mentioned to us that Serengeti is a National Park because it's completely protected. Ngorongoro is a National Conservation Area because the Maasai people are allowed to bring their cattle to watering holes, but they don't necessarily live in the protection area. In fact, the Maasai people actually had to be displaced from the Serengeti in order to protect it as a full on National Park.
After having a picnic lunch at Naabi Hill, we proceeded to drive into Serengeti National Park. Salim had heard some news about cheetahs by the road and so we went looking for them. In our effort to do so, there were swarms of winged termite swarmers bothering us whenever the vehicle stopped.
After a few more minutes of slowly driving and letting other safari vehicles pass us, we gave up on finding cheetahs in our immediate area and continued driving north. Not long afterwards though, we saw a hyena sitting by the road in a puddle of water probably from some recent rains. That was the first time we saw this animal on our Tanzanian safari. After taking photos of the docile-looking scavenger and pack-hunter, we continued northwards.
Fortunately for us, there was a group of other safari vehicles up ahead and after inspecting the scene with binoculars, a relieved Salim said, "Oh, there is a cheetah up there. Actually, there are two!"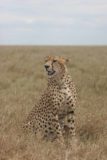 Without further delay, we went right up to the group of safari vehicles and waited our turn to pull up right next to the cheetahs. We couldn't believe one of them was right next to the road. The other cheetah was mostly hidden behind some tall grass.
The cheetah by the road looked like it was breathing heavily, but Salim pointed out its tummy was quite full. So I guess it and its partner got to eat. They're now resting, and in doing so, posing for us tourists who are playing the role of the paparazzi.
In a weird way, I guess I can now imagine how the rich and famous in the entertainment world feel about being chased by paparazzi all the time.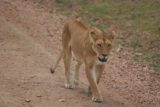 After spending several minutes snapping numerous photos of the photogenic cheetah, we continued northwards deeper into the park.
Within a few minutes, all of the sudden Salim said, "Oh, there is a lion on the road!"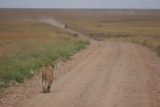 And sure enough, we saw a female lion walking along the road before crossing in front of our vehicle then walking away. It all happened rather quickly so I tried to get as many shots as I could of the photogenic lion before it proceeded to walk away.
Amazing!
Then, Salim continued northwards into the park. After making a brief detour to a former quarry site that is now a watering hole usually guarded by lions looking for an easy meal, we did see yet another lion resting deep in the grass there, but it decided to sleep and lie hidden in the grass and out of sight. So we continued back on the main road.
Salim must've acted on information his friends gave him today, because he went into an unsigned track that left the main road and get rough in places. Definitely 4wd only.
By around 3:15pm, we joined a rather large group of safari vehicles parked around a large tree. What made this tree special was that there was a leopard with a dead gazelle on it!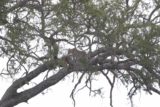 Salim gave us a 40% chance of seeing a leopard on our entire safari, but we wouldn't have known it given how we saw it so easily on the very first day in the Serengeti. We ended up spending much time here taking what photos we could.
The leopard was vacillating between eating and resting. It seemed perfectly content that no one was going to challenge its kill, and it seemed oblivious to all the paparazzi surrounding it. Salim even noticed through his binoculars that the leopard dropped a piece of meat from the tree as it was chewing.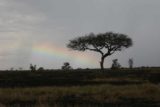 Anyways after half an hour of watching and photographing the leopard, we left the scene, made a brief stop at the Serengeti Visitor Center, and eventually arrived at the Serena Serengeti Lodge at 5:15pm through a mix of what seemed to be unseasonable rain. Salim feared that this rain might make new green grass in central Serengeti and confuse the wildebeest and zebras by making them migrate east instead of west and northwards to the Maasai Mara via the Western Corridor.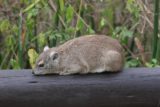 The unseasonable rain also resulted in a rainbow sighting. But before we were about to call it a day as we approached the Serena Serengeti Lodge, we saw a dead and smelly hyena lying next to the road. Salim thought someone might have gone too fast and hit it.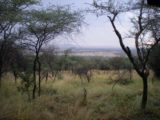 Back at the Serena Lodge, it was raining rather hard. We needed an umbrella to stay dry and the porters needed them too to get them to our room.
When it got dark, we needed an escort once again because of the presence of wildlife. In fact, there were dik diks sleeping right outside our room just as we were returning from dinner and were about to go to sleep…
Day 4: M-DAY – MATINGS AND MIGRATION
It was 8:30am when we left the Serengeti Serena Lodge. Since the lodge was sold out the next two nights, we actually had to pack our bags and stay at the Ikoma Bush Camp instead. So we had a feeling that we had long day ahead of us due to the extra driving anticipated.
Contrasting the rains from yesterday, this morning was partly cloudy, but the ground remained damp.
About a half hour after our game drive towards the Western Corridor started, we saw a safari vehicle parked off a spur road heading north leading away from the Western Corridor.
"Looks like there is something over there," said Salim.
And soon thereafter, we pulled up to the other safari vehicle and saw a male and female lion in the fairly tall grass.
This was the first male lion we've seen on this trip. We could tell because male lions tended to have a mane around its face while females didn't. But we understood that females tended to do most of the work, apparently.
So after snapping photos enthusiastically, we just sat there and watched the lions – seeing what they're doing next. We hoped that they'd get in better more photographable positions.
What ensued was perhaps a bit more than we bargained for.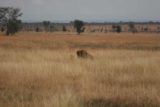 The male lion approached the female lion, and then he mounted her.
"Look at that! They're mating!" said Julie.
This got both Julie and I laughing, especially since it didn't take long before the male lion pulled away (maybe less than a minute).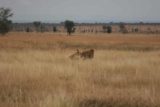 One thing that got our attention was that when the male lion pulled away, the female lion was very upset and even took a swipe at him with her big paws. Salim explained that the male lion's penis has some something jagged like barbs and is quite painful for the female when he withdraws.
Salim also said that lions usually mate after resting in roughly 10-minute intervals (give or take a few minutes), and apparently this intercourse and resting cycle goes on for a pretty long time. The shorter the intervals, the earlier in their mating ritual they are. The longer the intervals, the later in their mating ritual they are. This usually goes on for apparently a couple of days…
Anyways, just as Salim said, just under ten minutes after seeing the male lion do his thing, he was ready and approached the female lion again. And once again, they were at it. But before you got comfortable taking photos of the scene, the male lion pulled out and the female lion swiped at the male in anger.
It was quite comical seeing the lions in this situation. It's surely something you won't see in the Lion King or any other glorified fictional piece on the wildlife in the Serengeti.
Trying to apply some of my learned Swahili into the situation, I asked Salim hesitatingly, "Simba wanapandana?"
Salim smiled and nodded, "Yes."
"Seriously? That's how you'd say it?" I replied back completely surprised.
"Yes. That's the polite way of saying it."
Well that piqued my interest. So I asked him what's the other way of saying it?
"If I tell you, you have to promise me not to use it," he said. "You want to know what it is?"
I nodded approvingly.
"Waxxxxxxana," he said.
"It means xxxxing." (sorry about the censorship; I have to keep the blog at a relatively clean level)
After watching the lions resting and going at it a couple more times (with a few more safari vehicles playing the role of the paparazzi), Salim started the long drive to the Western Corridor of the Serengeti. But while we were still in the spirit of what's turning out to be "M-Day (Matings day)", we saw a safari vehicle with a woman in a wedding dress in the back seat.
Indeed.
Out in these parts of the park, the Serengeti went from long, nearly treeless plains to more forest. We started seeing more impalas as opposed to gazelles. The wildebeest and zebra numbers also were increasing. It looked like there were already some big herds here the further west we went.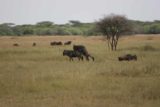 Already about a half hour since leaving the lions, we saw a pair of wildebeest mating amongst the herd. Like I said, it just seemed like today was shaping up to be "M-Day."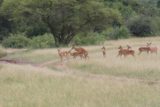 What was funny was that half an hour later, we caught a glimpse of a male impala controlling a pretty large harem of female impalas. And as Salim mentioned that this time of year was mating season, it seemed that right on que, the male impala chased and mounted one of the females in his harem.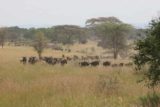 That makes it 3 different species mating in the span of an hour that we've witnessed.
Anyways, at about 11:30am, we witnessed the wildebeest migration – in the wrong direction!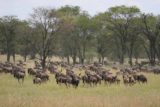 Instead of going west and north to the Maasai Mara, the hordes of wildebeest were running eastwards! It was just as Salim had predicted thanks to the rains from yesterday.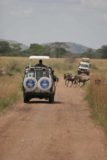 Of course this also meant that the migration to the Maasai Mara will probably be delayed until at least the end of July by his prediction. That's bad news for our Kenya Safari later on in our trip.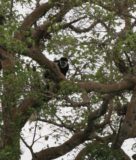 The Western Corridor was Salim's pride and joy. Before doing our safari with a new company, he actually led tours and worked in the Western Corridor. It's a part of the park that he says he knows very well.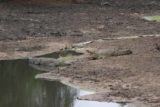 So for the next couple of hours, Salim took us to the river where we saw both hippos and crocodiles. But more importantly, he spotted a colobus monkey that was apparently quite rare. It was definitely not one of the monkeys we've seen before.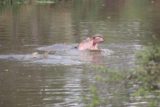 At 1:30pm, we had a picnic lunch under one of the acacia trees while watching some giraffes eating. Quite relaxing.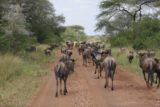 At 2pm, it was time to keep moving. So Salim drove us back the way we came (even cutting through the path of the ongoing wildebeest migration; it was interesting to see them change their line to go around us) and eventually out to where we had seen the lions mating earlier this morning. Along the way, we stopped by another hippo pool by ourselves.
"Looks likes the lions took their honeymoon elsewhere," said Salim.
Near the spot where the lions were, there were now a pair of ostriches – a male and female. When Salim said the female ostrich usually flaps both wings to present to the male that she's ready. Meanwhile, the pinker the male's neck, the more ready he is.
Well we definitely saw the male's neck being a bold pink. The female was busy flapping on wing at a time. So with this day shaping up to be "M-Day" (for both matings and the migration), Salim stopped the car in the hope that these ostriches would perform for us.
After maybe 15 minutes, it didn't happen.
At about 3:30pm, I also managed to figure out the puzzle of putting up the tarp canopy on his vehicle (which was currently incorrectly placed). I managed to tell Salim who promptly stopped the car and let me test out my theory, which was successful.
By 5:15pm, we finally made it to the North Entrance Gate of the park.
It was a rather long drive from the Western Corridor up to this side of the park.
Half an hour later, we finally arrived that the Ikoma Bush Tent Camp. It wasn't the Serena Lodge, but it was nice and comfortable in its own right – and perhaps more authentic.
Anyways after dinner (and hearing some of Salim's most memorable safari stories), we went to bed at 9pm. But not before being escorted by a guy with a bow and arrow between the tented restaurant and our tented room.
Day 5: L-DAY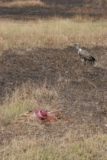 It was 8:25am when we left the Ikoma Bush Camp for the day. As we re-entered the North Gate of the Serengeti, we noticed there was death in the air. That was because we saw a dead impala being picked on by a bunch of vultures and hawks.
There was even a jackal nearby, but it didn't seem to be walking right to the carcass. The vultures were also sitting on the neighboring trees thinking that we were going to do something to them from our safari vehicle. So they weren't hungry as long as we were there.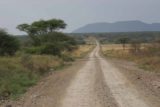 After leaving the carcass, we saw more circling vultures off to our left apparently circling a different carcass. We didn't investigate that one though.
The plan today was to explore along the river and hopefully watch predators make a kill near the water holes.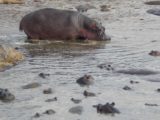 Along the way, we spent some time at another hippo pool. This might have been the closest we've been to the dangerous hippos just yet.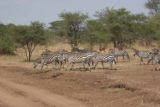 Well at 11:15am, we saw a female lion on the prowl on the opposite side of the river from some jittery zebras and wildebeest.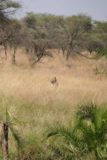 So we slowly followed the lion with our binoculars hoping we might get lucky spotting a rare kill as it happens. There was also another female lion joining this lion in the hunt.
But with all the anticipation (it was probably one of the tensest hours of doing nothing), the lions moved away. It seemed like the zebras and wildebeest were still one step ahead of the lions. Salim reckoned the lions might try again in the afternoon.
At 12:30pm, we returned to the Serengeti Visitor Center to have a picnic lunch along with the rock hyraxes, birds, and other picnicking tourists.
At 1pm, we were back in the car, and at 1:15pm, we left and headed back to the river.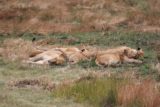 At 2:15pm, Salim followed the advice of some friends and took us to a sleeping pride of lions. This one was huge because there was a very large male lion with its signature mane, a large female, and several cubs and adolescent lions. There were probably at least 5-6 or more total.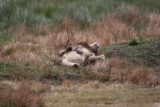 All the lions were either sleeping or were about to sleep. Though the male lion had the funniest position as he slept belly up with one of his large paws resting on his tummy.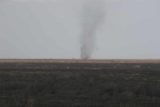 This was one of the more unforgettable moments we've witnessed as this image of a rather lazy lion king was totally contrary to the regal proud lion king seen in the media.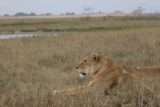 At 3pm, we saw a female lion (maybe 7-8 years according to Salim's guess) right by the road. I think with all the lion sightings today, this day definitely shaped up to be "L-Day."
At 3:45pm, we were back at the river looking for the female lions trying to hunt for thirsty wildebeest and zebras. Sure enough, we saw the collared female lion still on the prowl. Us and another safari vehicle tried to follow her, but lost her after she crossed the river and trotted unnoticed further downstream.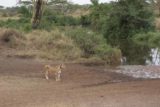 After trying to go back to the other side of the river in an effort to track her, she was not seen since.
By 4:50pm, we returned to the Ikoma Bush Camp to settle down and look forward to the next phase of our Tanzania Safari – the Ngorongoro Crater.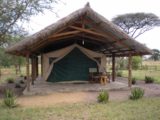 Just before going to bed, we were escorted from the tented restaurant by another guy with a bow and arrow. This time though, with some coaching by Salim over last night's dinner, I asked him in Swahili (to be better understood), "Umeshatumia upinde na mshale?" (Have you ever used the bow and arrow?)
"Sana," he said.
After that, he went on in Swahili (at a speed that was hard for me to keep up) that he used it to kill several animals. He also showed the poison covering the tip of the arrow. Pretty serious stuff…
Day 6: NGORONGORO
After spending almost three days at the Serengeti, I think it was safe to say that we were getting a bit Serengeti'ed out.
At 7:55am, we packed our bags and left the Ikoma Bush Camp.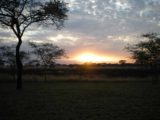 We actually saw something a little rare in our time in the Serengeti – a sunrise!
In fact, the weather actually looked pretty good so far today, and it might have been the first time in the park that it wasn't mostly overcast.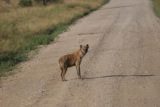 At 8:30am, we saw an injured hyena on the road with a snare around its neck. That snare is not supposed to happen in the park and Salim noted that he will make a stop at the visitor center to report the sighting.
It was quite sad to watch the hyena suffering as its neck was clearly bleeding, and the hyena looked weak.
At least Salim was going to report this to the authorities. I'm not sure what's going to happen next, but I sure hope that hyena will have that snare removed, and that it can go on living its own life like everyone else. But we're unsure whether its injuries put it at a disadvantage to survive in the wild.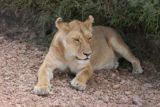 At 9:50am, we got lucky with another lion sighting as a female lion was sitting in the shade of the tall grass right next to the road. I know seeing lions is pretty special, but at this point, we were probably getting a little blase about seeing them. So we snapped our photos of it and didn't linger much longer.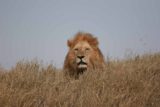 At 10:30am, Salim took us back to that former quarry site now turned waterhole (the same one that we saw on the way into the park a couple days ago, which Salim knew lions like to guard). We were the only ones on this little detour and ended up seeing two male lions sitting on separate hills in total photogenic splendor. Actually, the brother male lion we saw second was even better posed than the first lion who's photographic spot wasn't all that bad either.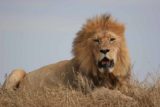 Salim said jokingly that the lions are saying to us, "Thank you for coming to the Serengeti and 'karibu tena!'"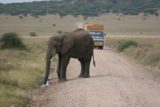 And so we were just about to reach Naabi Hill for some more administrative errands before heading to Ngorongoro Crater. However, a thirsty elephant blocked the main road, and it was headed our way. Unlike other animals, you have to be real patient with elephants, and this one was definitely bigger than our land cruiser.
It was taking its time drinking from some pools in artificial drainages right next to the road. When it wasn't happy with one water hole, it'd sample other water holes until it found one that wasn't so dirty.
We were joined by another safari vehicle and there was a big rig on the other side of the elephant waiting patiently as well.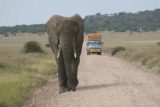 We were a bit nervous about the elephant maybe trying to push us out of the way, but when Salim and another driver parked the car side by side blocking the road, the elephant despondently went around us and off the main road.
Finally at 11am, we were back at Naabi Hill.
At 12:15pm, we saw a dik dik roadkill. Apparently, some people just go too fast.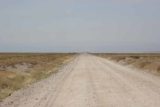 On this windy day, the canopy atop our car threatened to be blown away, but it remained intact. Good thing we figured out how to put it on the right way a couple of days ago. The wind wasn't a good thing for the thirsty Maasai people on the leeward side of the Ngorongoro mountains.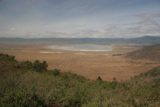 At around 1pm, we finally made descended down the Descent Road (with 4wd engaged due to the steepness of the unsealed road), and entered into the tall grasses of the Ngorongoro Crater.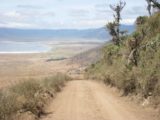 Unlike the Serengeti, it seemed that the wildlife sightings were hampered by tall grass. We even saw a cheetah resting amongst the grass at a distance that was way too far for us to photograph let alone appreciate. I guess we were really lucky with our cheetah sighting at the Serengeti three days ago.
At 1:45pm, with our sights on seeing the rhinocerous (the last of the Big 5 we haven't seen), Salim suddenly said through his binoculars, "Oh, there is a rhino over there!"
"Where? Where?" said Julie excitedly; anticipating the moment we'd finally finish seeing the Big 5.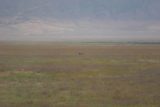 And sure enough, we saw that rare black rhino (or more accurately a narrow-mouthed rhino) way out in the distance half submerged in the tall grass. I took photos of it, but it was quite far away. But in looking through the binoculars, there was no mistaking it was a legitimate rhino.
Still in my judgement, we didn't see it if we couldn't photograph it, but Julie took the other side of the coin saying we finally saw the last of the Big 5 – photographable or not.
According to Salim, that rhino was 1 of 22 remaining black rhinos in the crater. They're also native and not stocked animals, which makes this sighting even more special and all natural.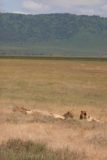 At about 2pm, we saw another pride of lions resting near the road leading to a picnic area under an acacia tree by another hippo pool.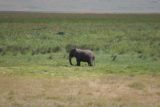 After a relaxing lunch, we spotted what Salim called a 5-legged elephant at 3:10pm. Salim says this because the penis of the male elephant is so large that it could easily be construed as his fifth leg.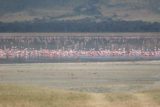 We headed out to a spot where we could see flamingoes and ostriches. We were unable to get closer to the shores of the lake though so the flamingoes still looked like pink specs dotting the water.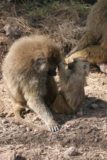 At 4:05pm, we made one brief pass through a forest area (hoping we might get lucky with a rhino and leopard sighting), but nothing came out of it except vervet monkeys, grooming baboons, and even a pair of mating baboons.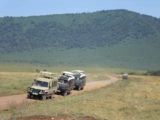 So we started our ascent up the separate Ascent Road and eventually checked into the Serena Ngorogongoro Lodge at 4:45pm.
Day 7: THE LAST OF THE BIG FIVE
We had an early start to today as we left the Ngorongoro Serena Lodge at 7:15am. The early start was intended to give us ample time to make one last game drive into the crater in the hopes of spotting and photographing that black rhino – the last of the big five. By the way, the Big 5 consist of the most dangerous as well as most hunted animals in Africa. They are – elephants, cape buffalo, lions, leopards, and rhinocerous. The last 2 in that list are the hardest to see.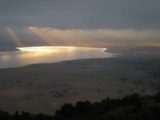 The sunrise at the lodge, which happened during breakfast, was quite nice. God beams were radiating down from the morning clouds with a reddish color.
Speaking of food, last night was the first time in Tanzania that we got to try the East African staple known as ugali! That was really my biggest gripe about the Serena Lodge food – they're all buffet of mostly westernized foods and not enough locally ethnic ones. Ugali reminded me a lot of the Zambian Nshima where you eat it with the hands (taking care not to burn your fingers) by rolling it into a ball and dipping it into sauces or picking up other foods with it. Must be a Bantu-related thing.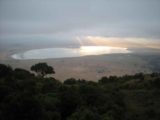 As we rejoined Salim in his safari vehicle, he told us that last night he had a flat tire, but his colleagues noticed and changed it all without him knowing until they told him what they did. How's that for being well-connected? Julie and I couldn't imagine something like that happening in our Zambian Safari.
Anyways, at 7:40am, we were back descending down the Descent Road with 4wd engaged. Going down this road really reminded me of going down the Waipi'o Valley Road by 4wd on the Big Island of Hawai'i. The difference here is that the Descent Road is unsealed road while the road into Waipi'o Valley was sealed.
At 7:50am, we helped Salim put up the canopy again – both to try to save time and be proactive clients. And so began a counterclockwise circuit of the crater starting from its southeast.
At 8:05am, we saw two armed rangers. One was carrying a spear while the other was carrying a semi-automatic rifle. Apparently, they were there to ensure no poachers go in here.
At 8:20am, Salim surprised us when he said, "You guys are lucky. There's a rhino over there!"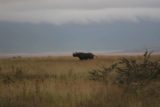 And indeed, we finally managed to see a black rhino at a photographable range! Check! That made the last of the big five!
At this point, everything else we spotted would be icing on the cake.
At 8:40am, we saw yet another rhino, but this one was way too far away and could only be seen by binoculars. Again, icing on the cake.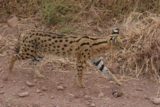 At 8:50am, Salim said once again to us, "Oh, you guys are lucky. That's a serval cat." It was basically a small cat with some stripes on it. Apparently they're not easy to see according to Salim.
Not long thereafter, Salim said to us, "Oh, you guys are really lucky." That's because there was a second serval cat that we saw.
After seeing the second serval cat, Salim noticed giant paw prints on the dirt road. Salim went ahead and followed the lion tracks even past some giant squiggly python tracks. We didn't see a python (snake sightings are very rare), but we did follow the lion tracks all the way to a big male lion sleeping by the road.
What made this lion unusual was that it had a very dark mane. Salim called it a black-maned lion.
At around 10am, Salim went over to the northern side of the crater where we joined a bunch of safari vehicles parked near a pride of lions. Actually, we saw a female lion trying to herd the wildebeest into that pride of lions that appeared to have an ambush set up.
But with all the safari vehicles around the lions, it made me wonder whether we're somehow messing up the lions' hunt.
When I asked Salim this question, he ignored it. I guess when it comes to making money off safariing, you have to pick your poison when it comes that delicate balancing act of messing with nature while still earning a living off it.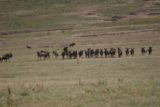 Anyways, the female lion was unsuccessful herding the wildebeest into the ambush. In fact, when the female lion realized defeat, the wildebeest were actually following that female lion as it started to retreat into the tall grass near us! That was rather strange behavior, but Salim didn't seem all too surprised from it.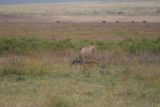 There were even a pair of jackals following the lion as well; though Salim said they like to follow lions because it usually led them to a carcass that they can scavenge.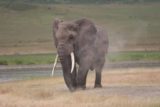 And so ended our tour of Ngorongoro Crater. But before we ascended the Ascent Road, we saw an elephant dousing itself with sand. Salim, trying to make light of the moment, said, "That elephant is saying to us, 'Thank you for visiting. Good-bye. Come again.'"
By 11:30am, we were back at the gate of the park for one last restroom break and to check out the little visitor center over there.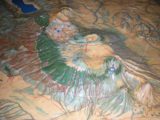 I was particularly paying attention to the relief map of the crater and especially the blurbs about the Olmoti Crater and Munge Waterfall. It was the one waterfall in the immediate area, but with this being a wildlife safari, we simply didn't have time to see it on this trip.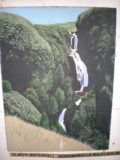 Oh well, maybe next time when we might do that waterfall as well as Zanzibar, which we're not doing on this trip as well.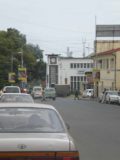 At 4pm, we were back at the Ngurdoto Lodge. The clouds remained overcast for the remainder of the day so there wasn't going to be any views of Mt Kilimanjaro from the ground. It turned out that the night we arrived to Kilimanjaro was the only time it was clear enough to see it from the ground!
There was still one last issue with having to leave the lodge at 4am or earlier tomorrow morning to catch a 6am flight. But Salim spoke to Precision Air and they later managed to change the flight to a later 9am flight. That way, we were able to sleep well and have a real breakfast in the morning (which we had already paid for as part of our tour)…
And thus ended our Tanzanian Safari. With all the wildlife sightings (especially all of the Big 5) and Salim's easy-going personality, this was an excellent experience and it wasn't going to be easy to top!
Indeed, we witnessed for ourselves the Africa of Legend. And it's certainly better seen in person than on National Geographic or the Discovery Channel!
Visitor Comments:
Got something you'd like to share or say to keep the conversation going? Feel free to leave a comment below...
No users have replied to the content on this page