Day 2: SIMBA WANAOPANDA MITI
Julie and I woke up and had breakfast uneventfully.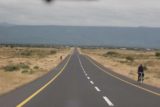 At 8am, we started another game drive in Tarangire National Park. We were hoping to get lucky with leopards this morning, but the elusive cats proved to be a bit too elusive for our stay in this park. By around 9:30am, we left the park and slowly made our way to Lake Manyara National Park.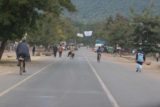 By 10:30am, we arrived at the start of Lake Manyara National Park. When we got the formalities out of the way, the game drive resumed in much more forested terrain. This contrasted sharply with the acacias and savannahs of Tarangire.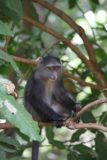 We saw more familiar wildlife, but the new ones we've seen here are flamingoes, blue-faced monkeys, hippopotamus, storks, and cape buffaloes. There was even a hippo pool teeming with life complete with hippos, storks, flamingoes, and cape buffaloes altogether.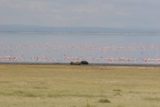 Towards the end of the day, we saw baboons grooming each other in a scene that completely reminded us of what might take place in a barber shop.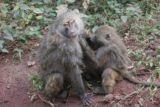 Still, the prized sighting of the park was tree-climbing lions (or simba wanaopanda miti in Swahili). And despite the fact that there were morning sightings of them, Salim took us there in the afternoon and all we saw were their paw prints. I guess we were too little too late for that one.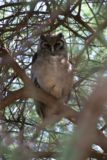 All in all, we had another relaxing day game viewing. By 5:30pm, we actually got to stay in a lodge instead of a tent camp. This one was comfortable even though our room was easily over a kilometer from the main lobby and restaurant area…