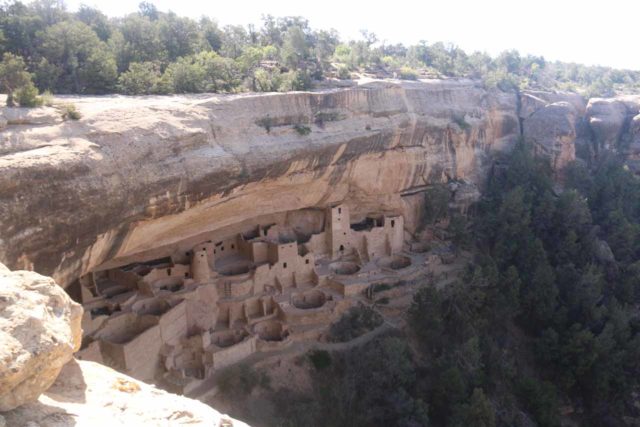 13-April 2017 to 23-April 2017:
As I was speeding along the NP-101 on the way out, I was suddenly tailed by someone in a truck. I thought that it wanted to pass me or something, but I didn't see a place to pull over and let him pass so I doubled down and went a little faster even though I was already gunning it some 20mph past the 35mph limit.
But then after another minute or two, I noticed that this truck had blinking lights turned on in my rear-view mirror. It was at that moment that I quickly realized that I had just been caught speeding. I guess this truck was an unmarked vehicle because it had nothing on its paint job that indicated it was police. So I had to pull over when it was safely possible, and we eventually found a somewhat grassy shoulder along the narrow road…
[Show Trip Report As Single Page]
Visitor Comments:
Got something you'd like to share or say to keep the conversation going? Feel free to leave a comment below...
Los Alamos
May 15, 2021 2:45 pm
-
J. Robert Oppenheimer, the high-powered physicist who became the scientific director of the Manhattan Project, loved New Mexico and had even bought a ranch there. When he was looking for a remote place where secrecy could be maintained more easily, a New Mexico location seemed ideal. Indeed, Los Alamos is located on the former site… ...Read More