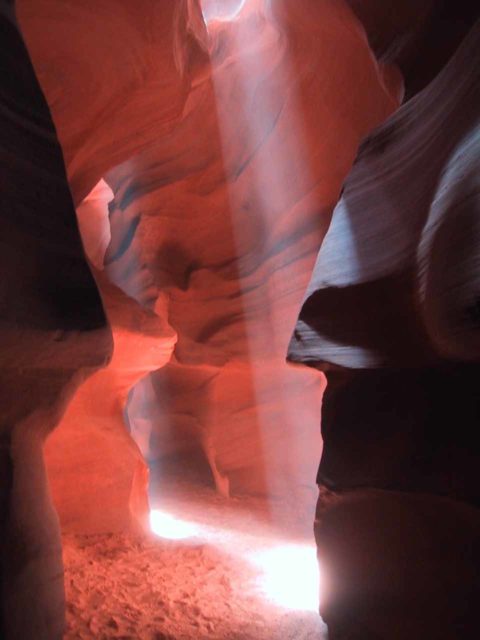 21-June 2001 to 25-June 2001:
After going back the way we came, we then recovered our Trooper and decided to drive back out towards the Lower Antelope Canyon.
After paying our admission fee, we then passed by a memorial providing us with a sobering reminder of how screwed we'd be if a flash flood were to occur while we were inside the slot canyon. Given the thunderstorms we had been getting for the past few days, it was definitely on our minds.
Soon enough, the path descended into a crack in the rippling creek bed. And after going down several flights of stairs, we then contorted and weaved our way into the narrow depths of the Lower Antelope Canyon…
[Show Trip Report As Single Page]