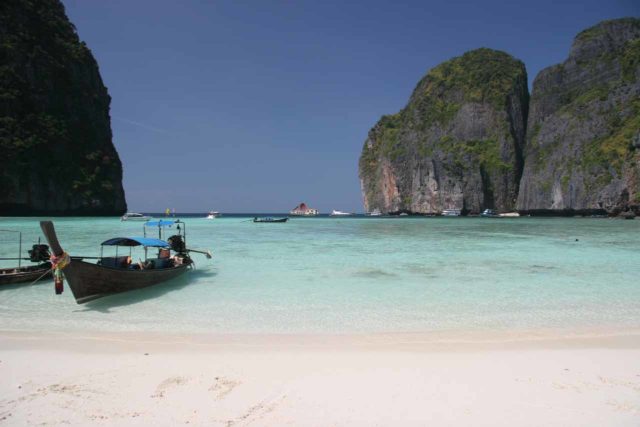 21-December 2008 to 28-December 2008:
The taxi driver kept asking us if we wanted to have dinner and that he knew of some great places to eat. Fully aware of the joyriding schemes from both tuk tuk drivers and taxi drivers in Bangkok, we insisted on having him "just take us to the hotel, please."
So the driver continued zig zagging through the rush hour traffic. I kept my eye on the meter fully aware that the nice lady at the Baan Chantra reception told us we shouldn't have to pay more than 50 Baht to get back from Wat Pho to the hotel. Despite this, we were going on roads that didn't look familiar and eventually when the meter stopped at 58 Baht, the taxi driver stopped the car then said something that we couldn't quite understand in his limited english.
Julie started to freak and said, "Where's the hotel?" in a raise voice.
The taxi driver pointed to the alley way. This definitely didn't look like the street we arrived to the Baan Chantra in. In any case, it looked like we were had and now we had to figure out where we were and how to get back to the hotel…
[Show Trip Report As Single Page]