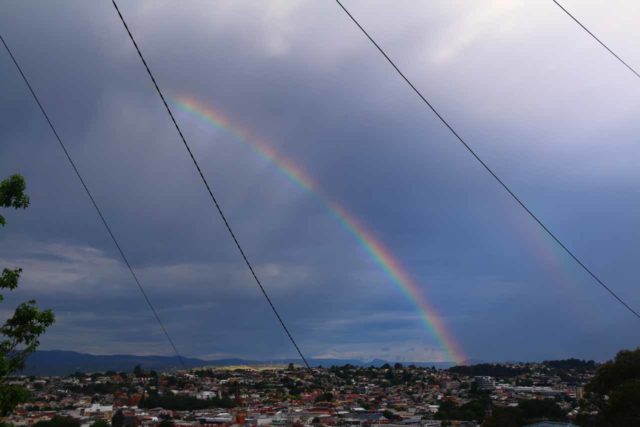 24-November 2017 to 3-December 2017:
…just when I was about to check the handheld GPS for reception and to see how close I was to the car park, I saw underneath the rain poncho that only the attached battery cover was in my hip pouch! The rest of the GPS unit was missing!
With all the rain, I was worried that the exposed unit and batteries might be shorting out. But I was also cursing at my luck for it was as if somehow the battery lid was detached as the screw was turned the right way and released! Most of the time, I had trouble trying to do that on my own will, but here Murphy decided to let it happen most likely when I was trail running the downhill.
So now I had to hike back up the long incline until I found the GPS. And I was dropping F-bombs to no one in particular as I was doing this…
[Show Trip Report As Single Page]