This Bay Area Itinerary covered seven days in both the northern and southern ends of the San Francisco Bay as well as parts of the Central Coast.
The occasion was that our daughter had a Spring Break so we used it as an opportunity to give our daughter a taste of the Bay Area, including its waterfalls.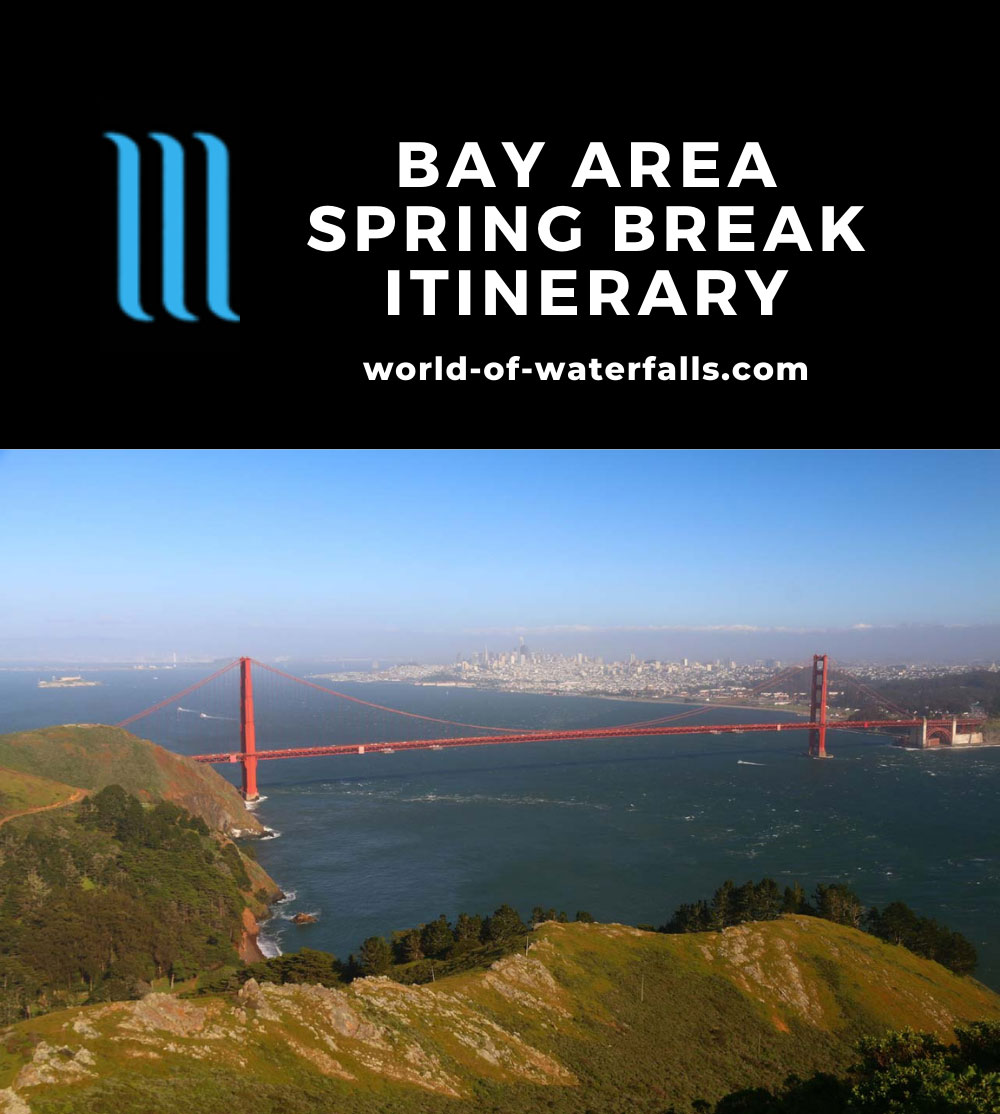 Much of this trip involved a bit of divide and conquering where I did most of the long waterfall hikes solo while Julie and Tahia did most of the city stuff together.
While we did get shut out on some of the excursions like Alcatraz nor going into the City Hall building due to insufficient advanced planning, we figured out other ways to make the most of our week off.
Here's a brief summary of what we managed to do on this trip…
Trip Highlights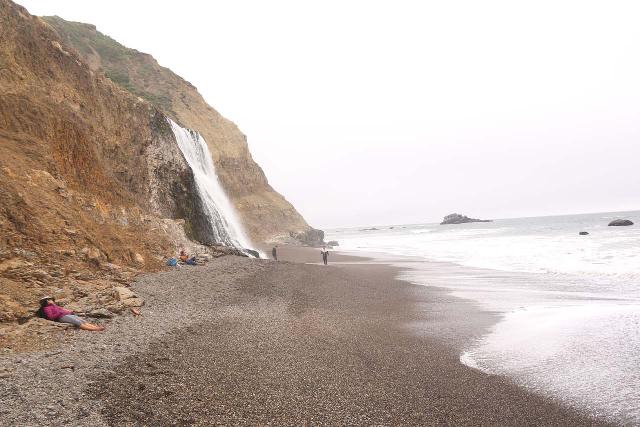 Alamere Falls – although I did this hike solo and fog ruined the late afternoon light that I had hoped for, there's still no denying the beauty and overall experience of chillaxing by this waterfall that spills right onto a beach facing the open ocean. Plus, the wildflower display on the long trail definitely kept things interesting.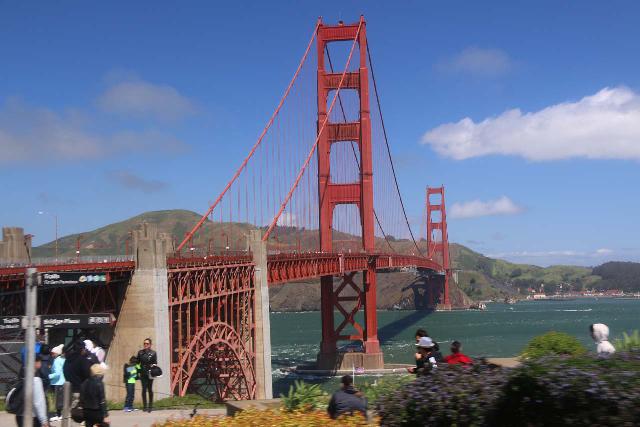 The Big City Bus Tour – although it wasn't cheap and the seats at the top of the bus weren't guaranteed, the Big City Bus Tour gave us a different perspective of the city by the bay. Of course, it hit almost all of the main city sights, including the Golden Gate Bridge, the Museum of Fine Arts, and more…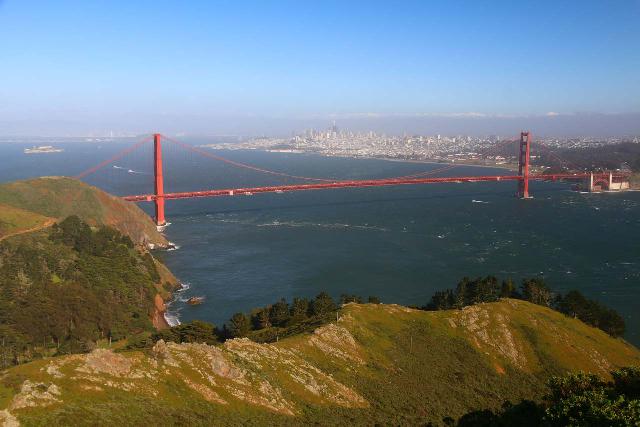 The Marin Headlands – in order to get that iconic photograph of the Golden Gate Bridge backed by San Francisco, you have to drive up to the Marin Headlands and hope there's parking space. We managed to get our views from Hawke's Hill, which was one of the furthest spots to get such a view.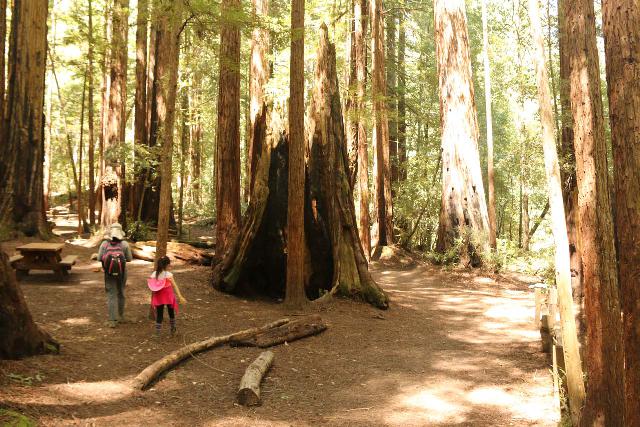 Big Basin Redwoods State Park – even though it's an injustice to devote a single entry to this list for this park (as we also visited Sempervirens Falls, Berry Creek Falls, and the West Berry Creek waterfalls), the impression left on our daughter for witnessing the giant coastal redwood trees (some of the oldest living creatures on earth) was priceless.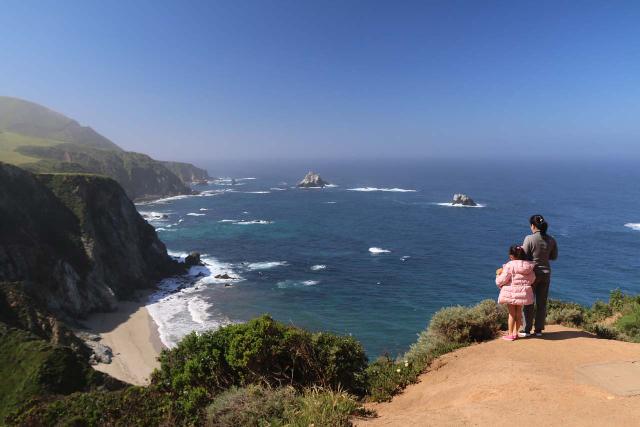 Big Sur – our visit to the Big Sur Coast only occurred because of a failed attempt to witness the Andrew Molera Falls. That said, the photo ops and the opportunity to once again experience the best place to see where the ocean meets the sky never gets old.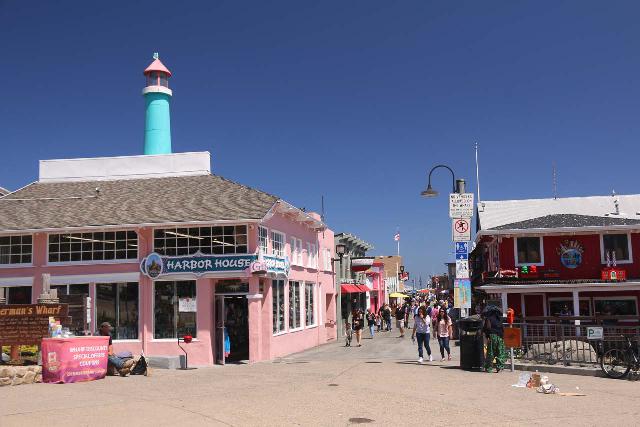 The Old Fisherman's Wharf at Monterey – this was our daughter's first time at this historic pier, where we got some good seafood as well as a little ambience. The primary motivation for stopping by here was to slow down the long drive home to avoid rush hour traffic while also extending the trip to every last minute we could!
Trip Advice
Although we managed to get the most out of our Bay Area Itinerary, this trip came with a few disappointments. Thus, we have some lessons learned from this trip that you could share with you…
Book ahead for Alcatraz Island We perhaps foolishly hoped to visit Alcatraz Island as a family on a Sunday, but we learned the hard way that you have to make advanced bookings well in advance (at least a week) if you're trying to do such an excursion on a weekend. I'm sure we won't be making that mistake the next time we bring our daughter up to the Bay Area.
San Francisco City Hall Hours After being surprised by the impressive domed building that reminded us of what we might typically see in Europe, we had a desire to explore the city a bit more, including going inside the City Hall. Unfortunately, they're only open on weekdays and we just didn't wind up doing it as a result. So next time, we'll have to allocate time to do it on a weekday and leave other activities for the weekend.
Fickle Fog The Bay Area is notorious for having much cooler temperatures than most of the rest of the state. A big reason for this is the fog, which can show up on a whim at any time of the day in any season – even mid-Summer! On this trip, my Alamere Falls excursion was affected by fog. Even in Pacifica, my visit to Brooks Falls excursion saw rain even though the rest of the Bay Area was sunny and dry!
Curvy Roads One thing that never really affected our daughter until this trip was car-sickness. I think this had to do with some of the twisty driving in the Santa Cruz Mountains as we were pursuing some of the waterfalls near La Honda as well as near Big Basin Redwoods State Park. So I had to slow things down in order to help her to not vomit in the car!
Travel Itinerary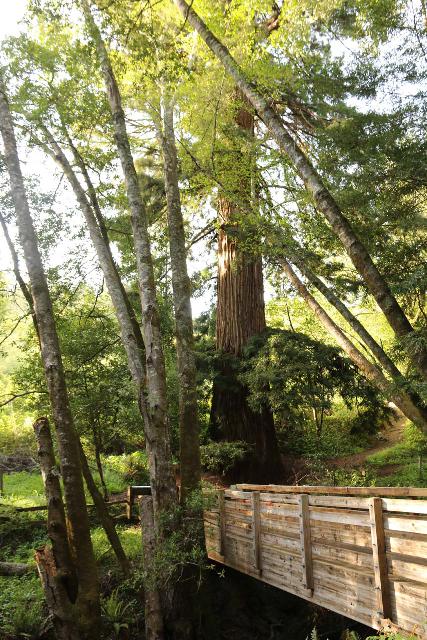 Day 1: Drive from Los Angeles to San Francisco
We got an early morning start to our Bay Area Itinerary in order to beat the LA rush hour. Then, we made it all the way to Fisherman's Wharf in San Francisco in time for a late lunch as well as checking in before the Bay Area Rush Hour.
Finally, at the end of the day, I did a solo excursion to Stairstep Falls even though I had to fight the rush hour to get to the trailhead.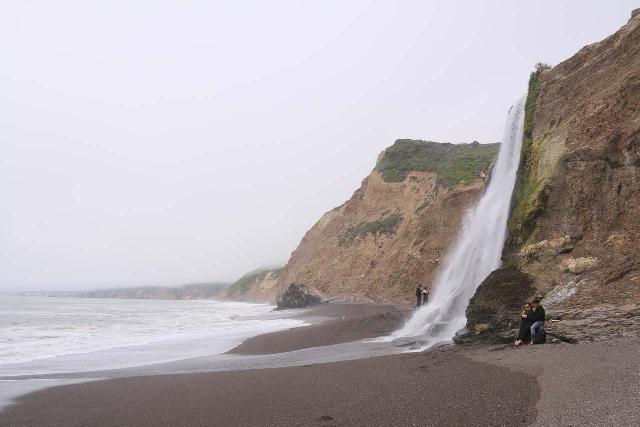 Day 2: Marin County
This was a divide-and-conquer day where I spent the whole day doing solo hikes to Dawn Falls, Cascade Falls, and Alamere Falls.
Meanwhile, Julie and Tahia did the Big City Bus Tour in the late afternoon though they said that fog kind of impacted their tour. At least they still had most of tomorrow to use their pass.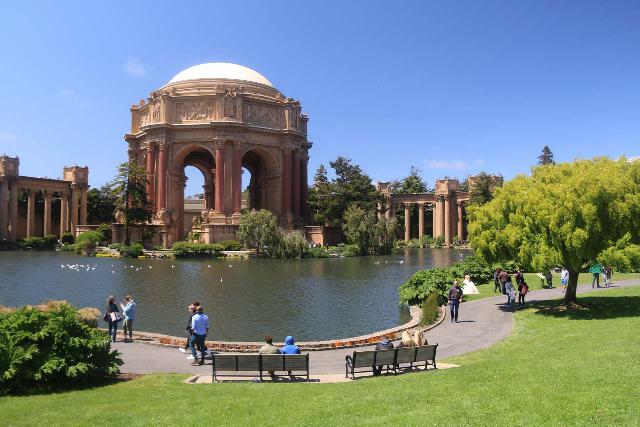 Day 3: San Francisco
On this day, I tried to get a head start on some waterfalls I had planned to visit as part of our planned Bay Area Itinerary. So, I started the early morning with a quick visit to Brooks Falls.
Then, I rejoined Julie and Tahia to continue on the Big City Bus Tour to explore the rest of San Francisco. The main sights we did on this day were the Golden Gate Bridge, the Museum of Fine Arts, and walking up to Coit Tower.
We ended the day with a drive to the Marin Headlands for that iconic view of the Golden Gate Bridge backed by San Francisco.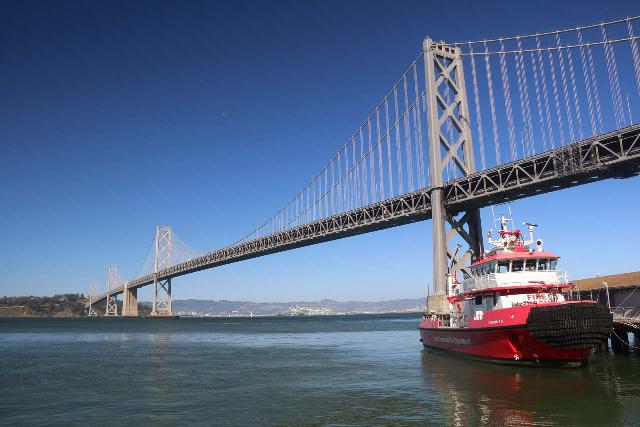 Day 4: Marin County and San Francisco
This was a divide-and-conquer day where I spent most of the morning visiting Cataract Falls and Carson Falls.
Julie wasn't feeling well due to her gut acting up so she spent that time resting. However, when I returned to the city, we then did a long walk from the Embarcadero area back to Fisherman's Wharf before calling it a day. So, this was more of a low key "rest" day in our Bay Area Itinerary.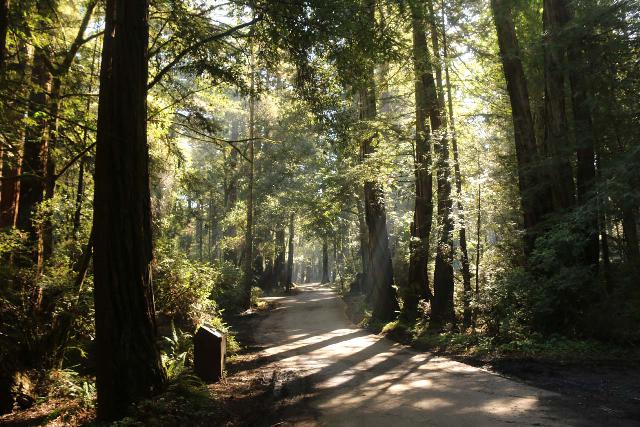 Day 5: Drive from San Francisco to Santa Clara
Overnight: Hyatt House (Santa Clara, California, USA)
This was a travel day where we left San Francisco and took the scenic route towards Pomponio Falls in Memorial County Park near La Honda.
We spent the better part of the afternoon visiting Sempervirens Falls in Big Basin Redwoods State Park. And thus, began the south bay part of our week-long Bay Area Itinerary.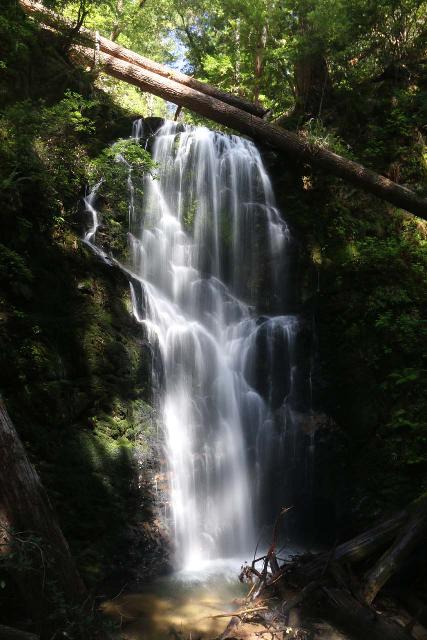 Day 6: Big Basin Redwoods State Park
Overnight: Hyatt House (Santa Clara, California, USA)
This was another divide-and-conquer day where I did a long loop hike that took in the waterfalls of West Berry Creek as well as Berry Creek Falls.
In the mean time, Julie and Tahia did some Ubering around San Jose.
We then had dinner at one of Julie's college friends' house who lived in Mountain View.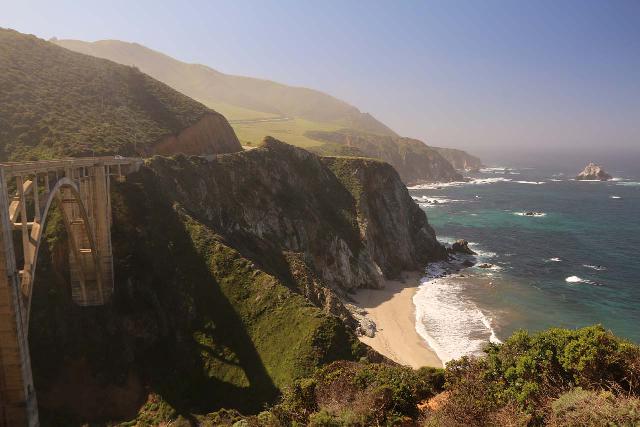 Day 7: Return to Los Angeles
Unlike most drive-home days where we would try to get home as soon as possible, we decided to do something a little different this time around.
We started by driving against the Bay Area Rush Hour traffic to go towards Big Sur in an attempt to visit the Andrew Molera Falls. That attempt ended up not being successful, but we did backtrack to Monterey to have a lunch there while also checking out the Old Fisherman's Wharf.
Then, we took the US101 to Santa Barbara, where we had a dinner there. This helped us avoid the bulk of the LA Rush Hour. And sure enough, we made the right move as we wound up getting home at around 9:30pm, which was still enough time for us to get unpacked and cleaned up before sleep and getting ready for the next day.
Trip Reports
Waterfalls included in this itinerary
Visitor Comments:
Got something you'd like to share or say to keep the conversation going? Feel free to leave a comment below...
No users have replied to the content on this page