This itinerary pertained to a dedicated Big Island weekend trip.
We essentially redid our visit that sought out the remaining waterfalls (or at least see them flowing) that we either missed or didn't have a good experience for in our previous visits.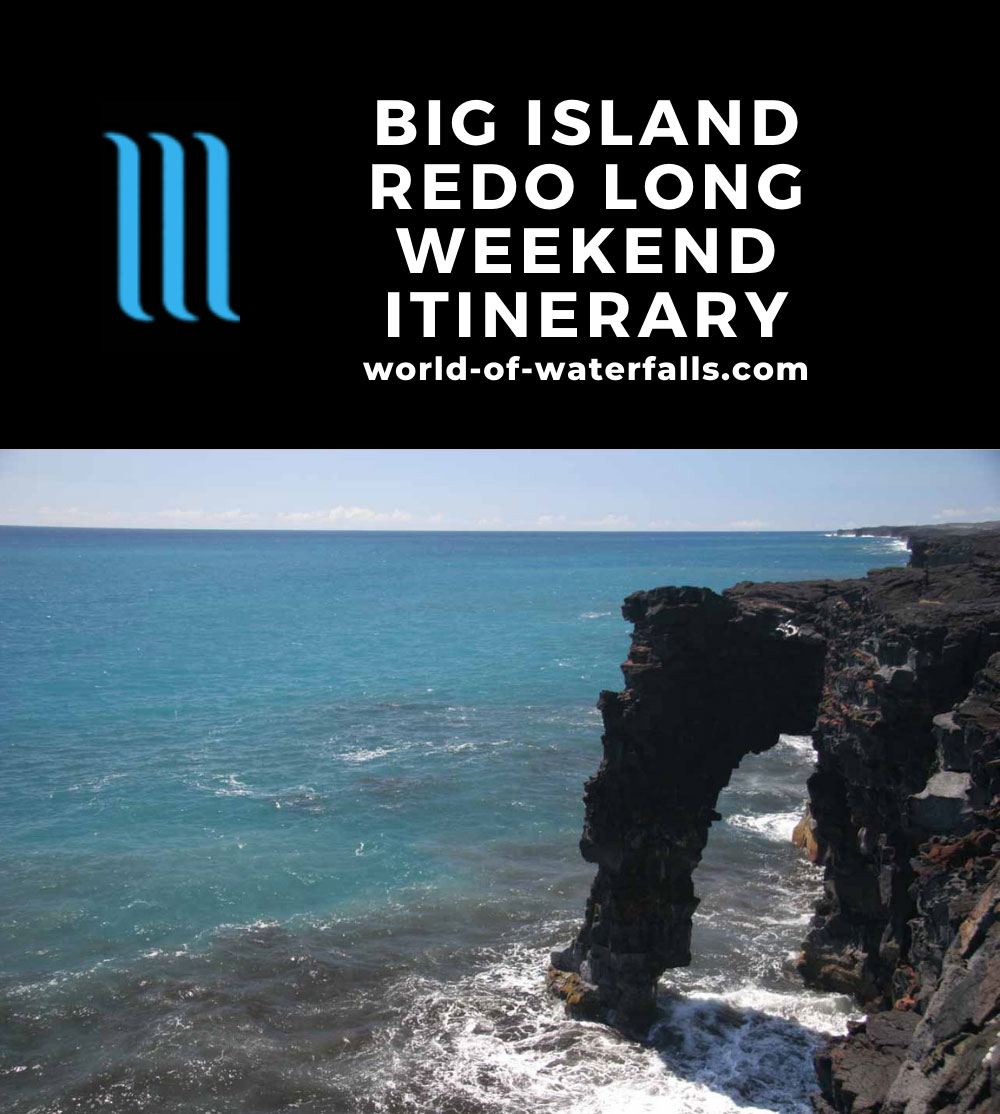 This should have been the itinerary for our prior rained out trip just three weeks prior to this one. However, we added one more day just to ensure some added flexibility just in case the helicopter tour was cancelled once again.
So for all intents and purposes, this trip was pretty much a redo. And I'd have to say that we were for the most part successful (except for missing out on Waikoloa Falls). We were also finally able to see both Hi'ilawe Falls and Kulaniapia Falls flow more normally.
By now, Julie and I were quite familiar with this island (as well as other Hawaiian Islands) so we were quite comfortable with getting from place to place and knowing where we needed to go (so no wasted motion).
Here's a brief summary of what we managed to do on this trip…
Trip Highlights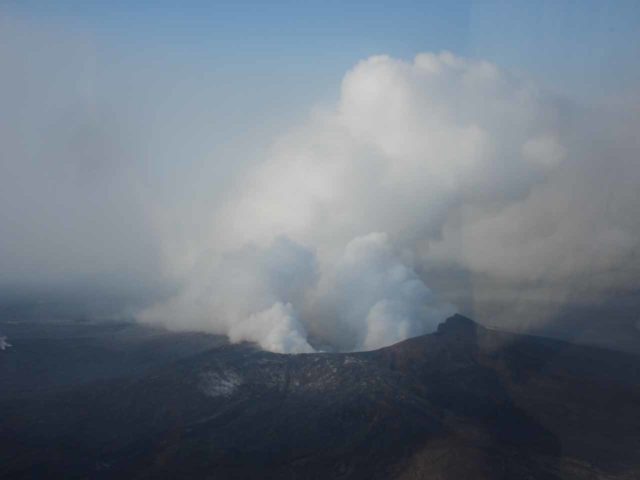 Big Island Helicopter – This excursion actually encompassed both an overflight of the active Kilauea Volcano as well as a cruise along the Hamakua Coastline before ending off with flights into the Kohala Mountains including the Waimanu Valley. This tour was very prone to weather cancellations as it took a third try before we were finally able to do it. My only regret was to not be able to do an overflight of Waikoloa Falls because I forgot to ask about it.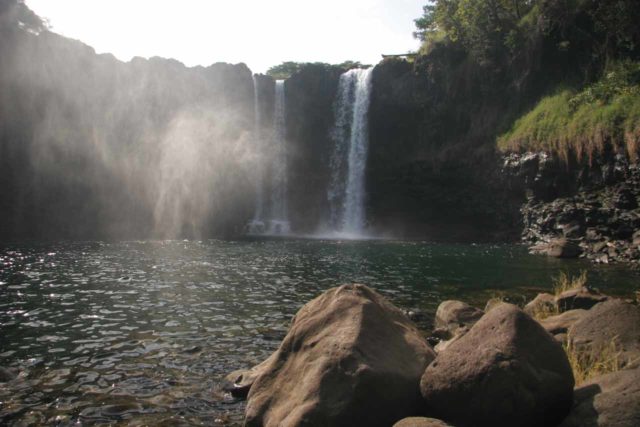 Pe'epe'e Falls – It took a while before the conditions were finally right for us to visit this waterfall up close, but once we were finally able to make the scramble and river crossing, we finally got to experience this falls intimately. Not only that, but we also noticed a side waterfall that otherwise would not be seen without doing this adventure. And to further add to the scene, we saw some people able to go in the opposite direction and swim between cascades in the Boiling Pots themselves!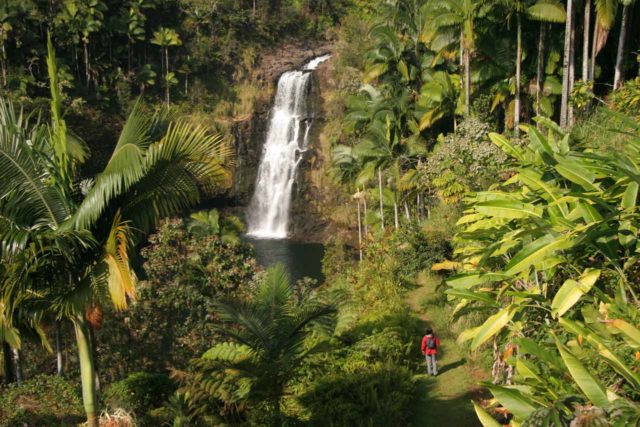 Kulaniapia Falls – Like with other excursions we've done on the Big Island, it wasn't until this trip when we finally visited this waterfall in a benign state. It made our re-stay at the inn here all the more worthwhile.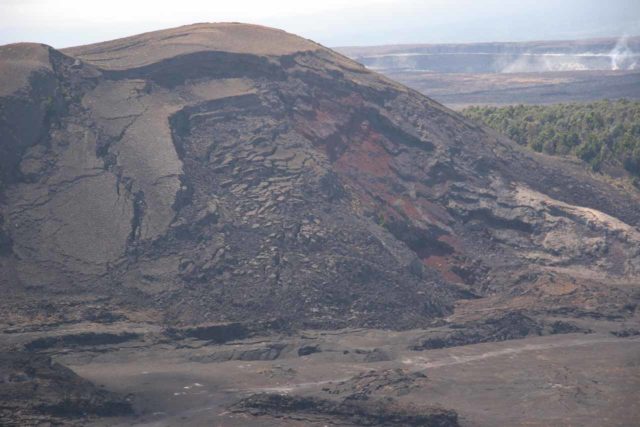 Hawaii Volcanoes National Park – In my mind, no trip to the Big Island is complete without a visit to its incredible moonscapes from its active volcano on the southeast side of Mauna Loa. Even though we didn't do the lava hike on this trip and there were closures resulting from noxious gas emissions, what we were able to do in the park remained a highlight as well as an education of how land is created on earth.
Travel Itinerary
Day 1: Fly from Los Angeles to Kailua-Kona
This was a travel day where we picked up the rental car and settled into Kona once we arrived.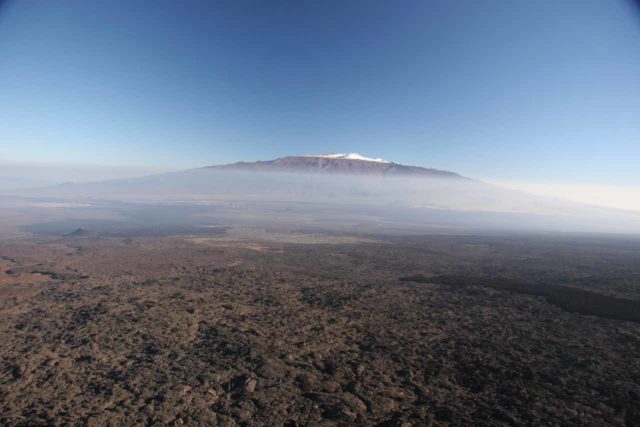 Day 2: Day touring
This was a busy day that began with a helicopter ride over the eastern side of the Big Island, then we drove over the Saddle Road to the Hilo side. Whilst there, we visited Pe'epe'e Falls and Kulaniapia Falls. At the end of the day, we returned to the Kona side.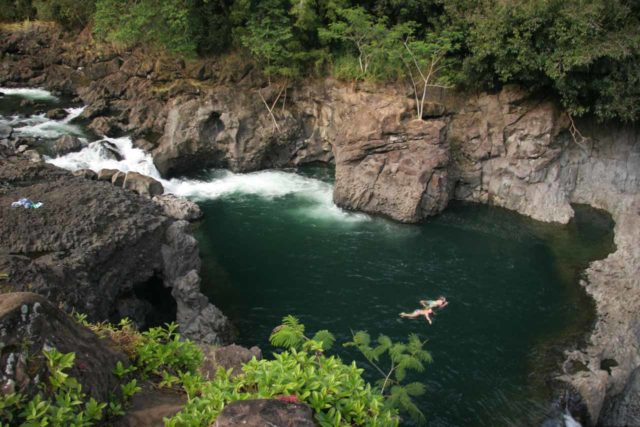 Day 3: Drive from Kona to Hilo
On this day, we drove out to the Hilo side of the island again. This time, we went up the Hamakua Coast to see Lower Umauma Falls and to visit the Waipi'o Valley (seeing Waiulili Falls on our own.
Later that afternoon, we took part in a Waipi'o Stables tour to visit Waipi'o Valley by horseback. That allowed us to see Hi'ilawe Falls flow for the first time.
Finally, at the end of the day, we settled into Kulaniapia Falls.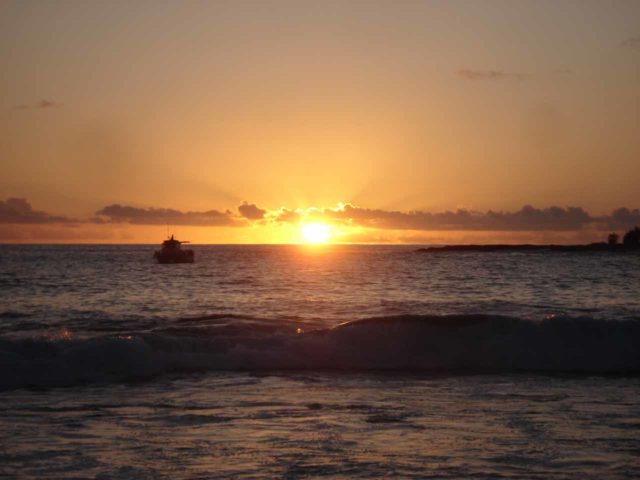 Day 4: Drive from Hilo to Kona
After checking out the Kulaniapia Falls one last time, we took the scenic route around the south of the Big Island as we went from Hilo back to Kona. Along the way, we went to the Hawaii Volcanoes National Park to see the Kilauea Crater, the Holei Sea Arch, and the Kilauea Iki Crater. We couldn't do lava tubes or some of the other excursions due to noxious gas emissions closures. At the end of the day, we just settled back into Kona.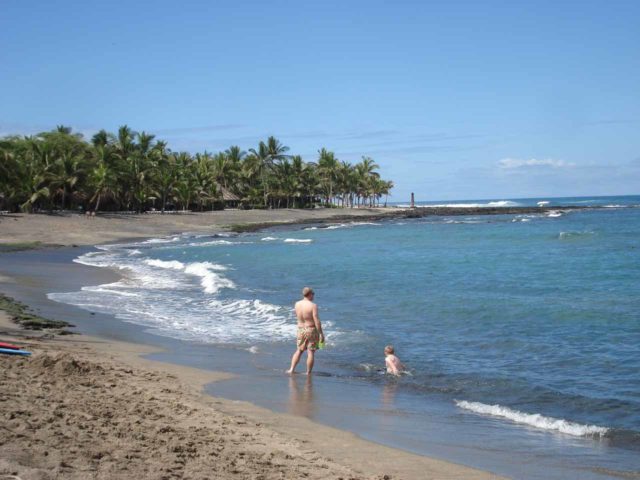 Day 5: Fly home to Los Angeles
In the morning, we visited some resorts like Kona Village before returning the rental car and flying home.
Trip Reports
Waterfalls included in this itinerary
Visitor Comments:
Got something you'd like to share or say to keep the conversation going? Feel free to leave a comment below...
No users have replied to the content on this page