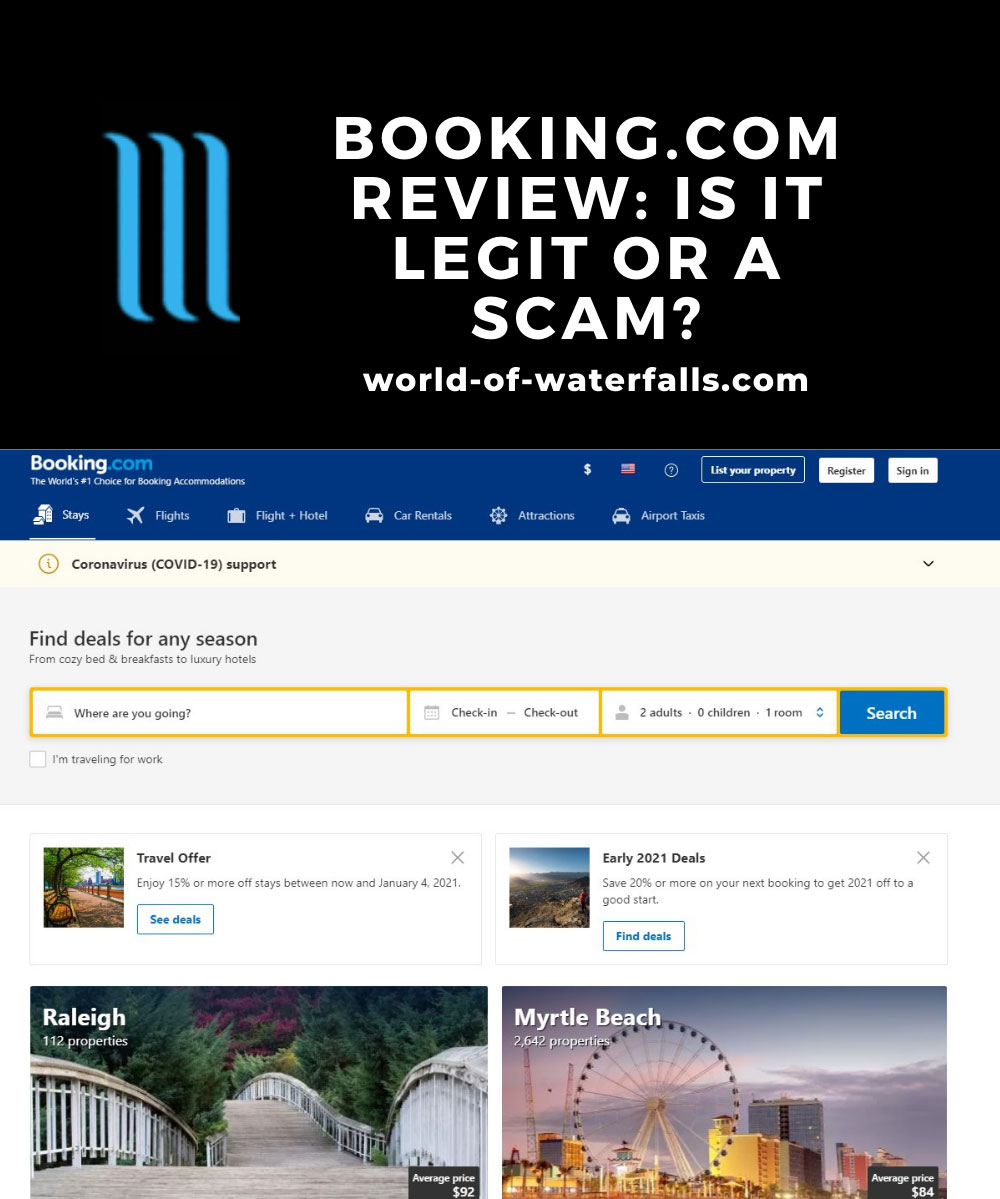 We've been using Booking.com to book our accommodations for over a decade (since around May 2010 when we made a trip to Greece, Croatia, and Switzerland). Indeed, we've had a long history of relying on Booking.com, but then I noticed one day that this company has seen its share of negative reviews, especially with the COVID-19 pandemic changing travel as we know it. Among the flood of negativity in the reviews and in blog articles were accusations of fraud as well as stories detailing how people were victims of scams or poor customer service treatment after using Booking.com. So should we be concerned about booking our stays using this company? Are they legit or a scam? In this Booking.com review, I dig deep to find out what's going on and whether we should reconsider putting our trust in them.
What Is Booking.com?
Booking.com is a Dutch company that started in 1996 with a mission statement to "make it easier to experience the world".
While I've seen them referred to as an "online travel agency" or OTA, they're really an online booking engine or consolidator primarily using web-based technology to act as the middle man bringing travelers and property owners together.
Therefore, I tend to think of them as a marketplace as opposed to a travel agency because we use their website as a tool to actively find, book, and manage our own reservations for accommodations.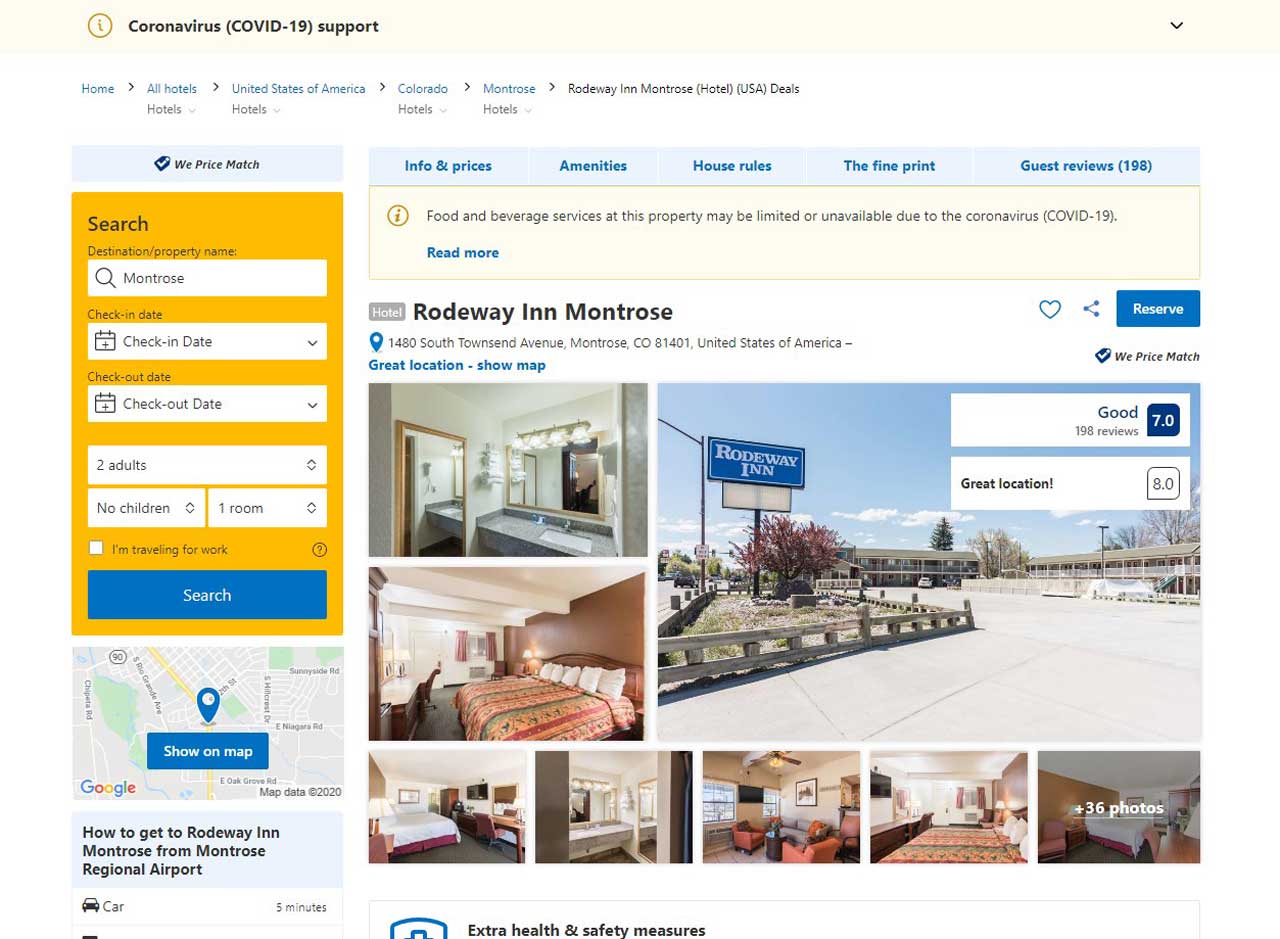 They do not procure and manage all the travel arrangements on our behalf like traditional travel agents would typically do.
The vendors can be as big time as hotel chains or as small time as "mom-and-pop" owners renting (hiring) out a room, a unit, or even an entire apartment (flat), condo, or house!
We've only used Booking.com to book stays though I'm aware that it's also possible to book flights as well as car rentals through them.
Therefore, for the remainder of this review, we primarily focus our evaluation of Booking.com's performance based on how they help us book (or change and cancel) stays at accommodations.
Who Is Booking.com For and When Do We Use Them?
Booking.com essentially caters to travelers who wish to be their own travel agents (i.e. being in control of their own travel logistics) as far as where they're staying is concerned.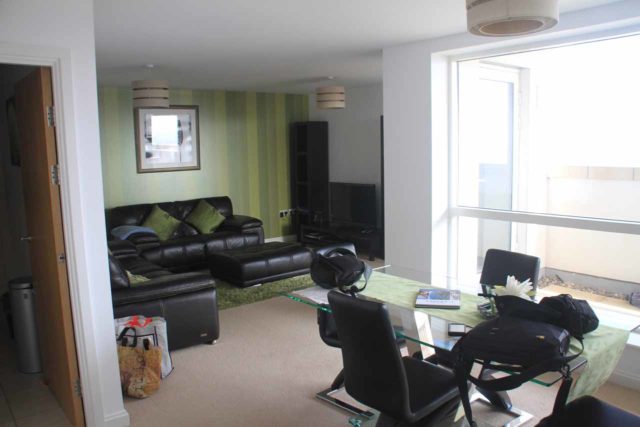 With my wife having been a travel agent as well as working with travel agents for our own trips, we know these logistics can be time consuming as well as a less glamorous aspect of traveling.
Therefore, if we're essentially representing ourselves as our travel agents, it's important that the tools we use be efficient and accurate.
Indeed, we've found using Booking.com especially helpful for booking long multi-week independent custom trips both overseas (especially in Europe but also Japan, Australia, New Zealand, and the South Pacific) as well as in the USA and Canada.
That said, there are some situations where we're less confident about self-touring on our own and we may not wish to be handling all the logistics and bookings.
In our experiences, these situations tend to occur in developing countries (e.g. most of Asia, South and Central America, and Africa and the Middle-East).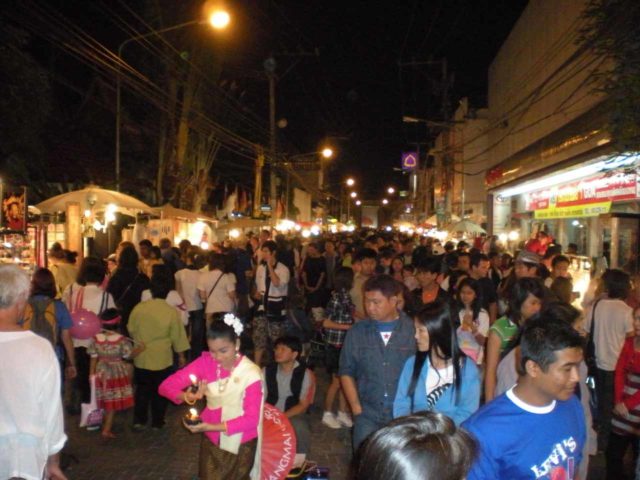 In these parts of the world, our lack of lived experiences, language proficiency, and knowledge of various nuances make it more challenging for us to go it alone.
As a result, we would rather rely more on travel agencies or tour companies and limit Booking.com's role to very specific circumstances.
These circumstances could be a popular tourist destination where the rest of the country lacks the infrastructure for reliable independent touring.
For example, we may book a custom tour throughout Thailand, but we'd manage our own activities and accommodations in specific places like Bangkok, Chiang Mai, and Phuket.
How Does Booking.com Work?
We've found using Booking.com to be pretty straightforward, especially after registering and setting up our account with them.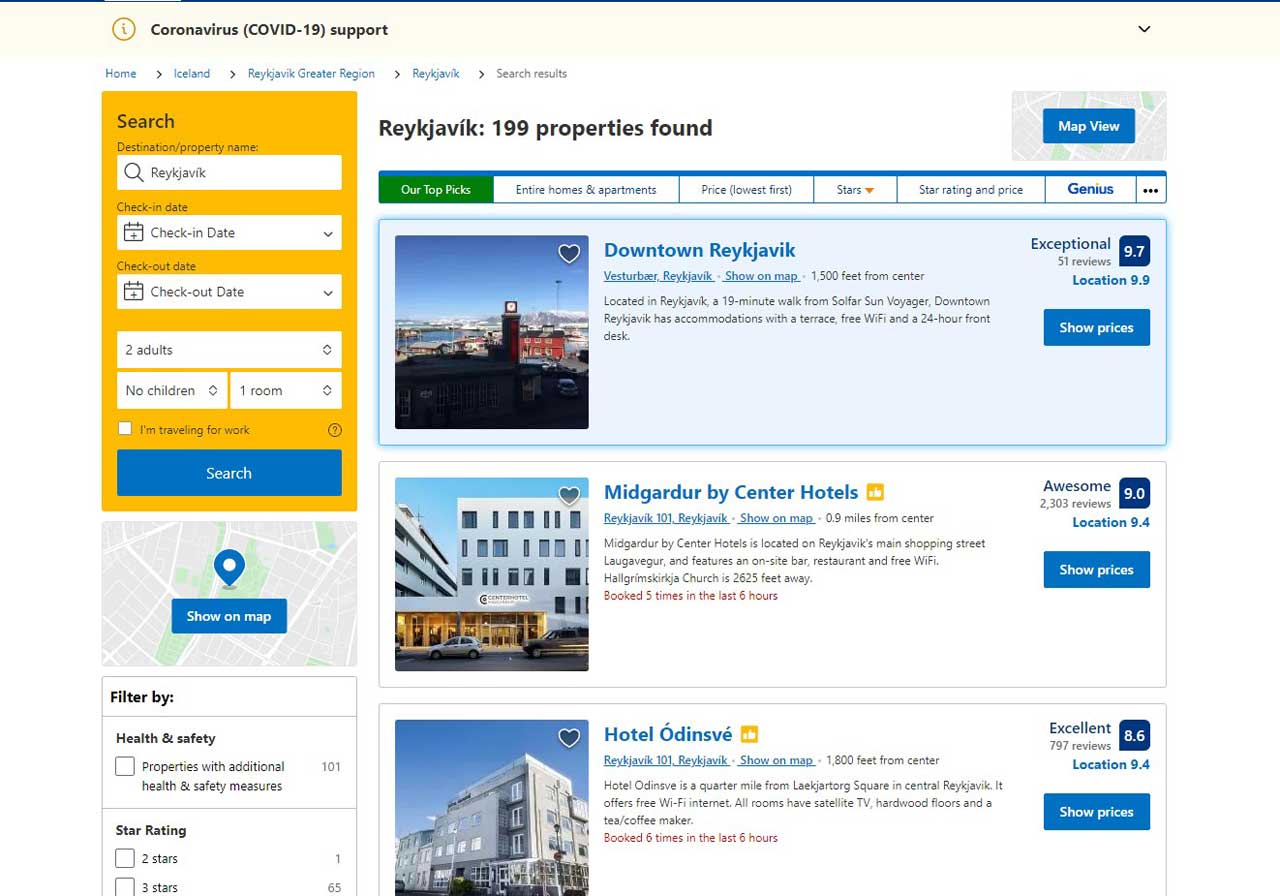 Similar to other online travel booking engines like Expedia, Hotels.com, Priceline, Kayak, Google Travel, etc., their websites return answers to our particular search queries and parameters.
In the case of Booking.com, after some pre-trip research (or in rare cases a spur-of-the-moment inquiry while abroad), we'd enter the location and the date we'd expect to be there.
Then, the website would return a list of accommodations that would meet our search criteria.
We can refine our search further by filtering based on price, review scores, hotel rooms versus self-catered rooms or apartments, etc.
Next, we'd drill deeper into the listings that interest us, read their descriptions carefully (especially the change/cancellation terms as well as deposits or other forms of pre-payment), look at the photos, look at the map, and read the reviews.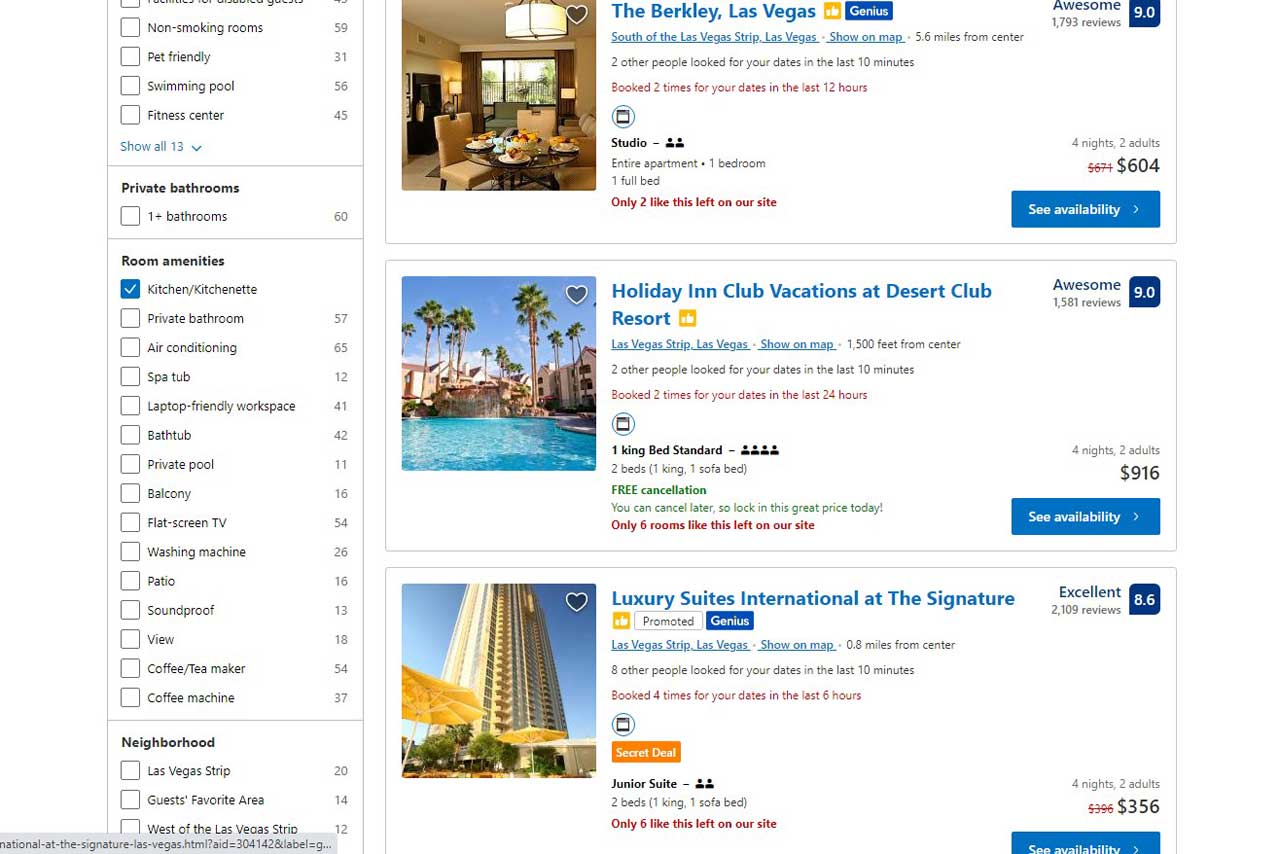 Once we decide that we are willing to commit to booking the accommodation, then the system saves our booking confirmation for reference.
We would then leverage this information for printing out our confirmations, following through on instructions for checking in, or to ask the proprietor any questions that may come up.
For each booking that we make, our Booking.com account consolidates our existing bookings made through them so we can conveniently make changes and cancellations provided we're still operating within the terms and conditions of the booking.
If we have to make a change or cancellation (since you never know when emergencies or unforeseen events come up that cause changes in the itinerary), then we'd go back into our account, go to the booking in question, and either contact the proprietor or click the cancellation button.
In our experiences, the website explicitly tells us if we're going to be charged for the cancellation before we commit to it.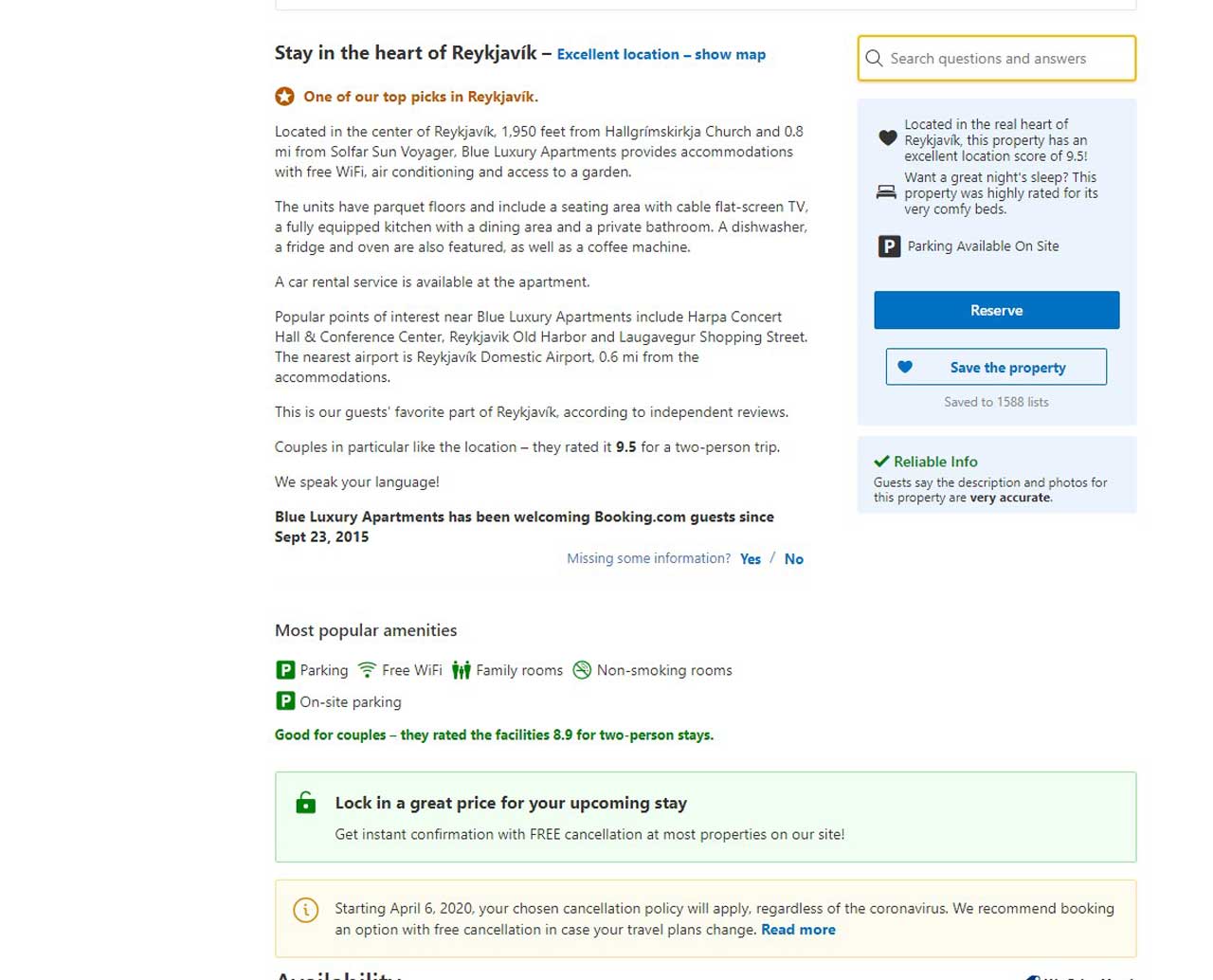 Most of the time, accommodations would typically collect payment at the time of our stay.
Thus, changes or cancellations would be honored no questions asked as long as it's done at least 24 or 48 hours (or longer depending on the terms of the booking) prior to the actual date of stay.
However, some accommodations collect a deposit or some form of pre-payment at the time of booking.
So if we have to cancel or change dates for those, then we'd have to follow the information provided in the booking to get in contact with the proprietor directly about the situation.
At that point, getting a refund or whether our change request would be honored would be at the discretion of the proprietor (not Booking.com).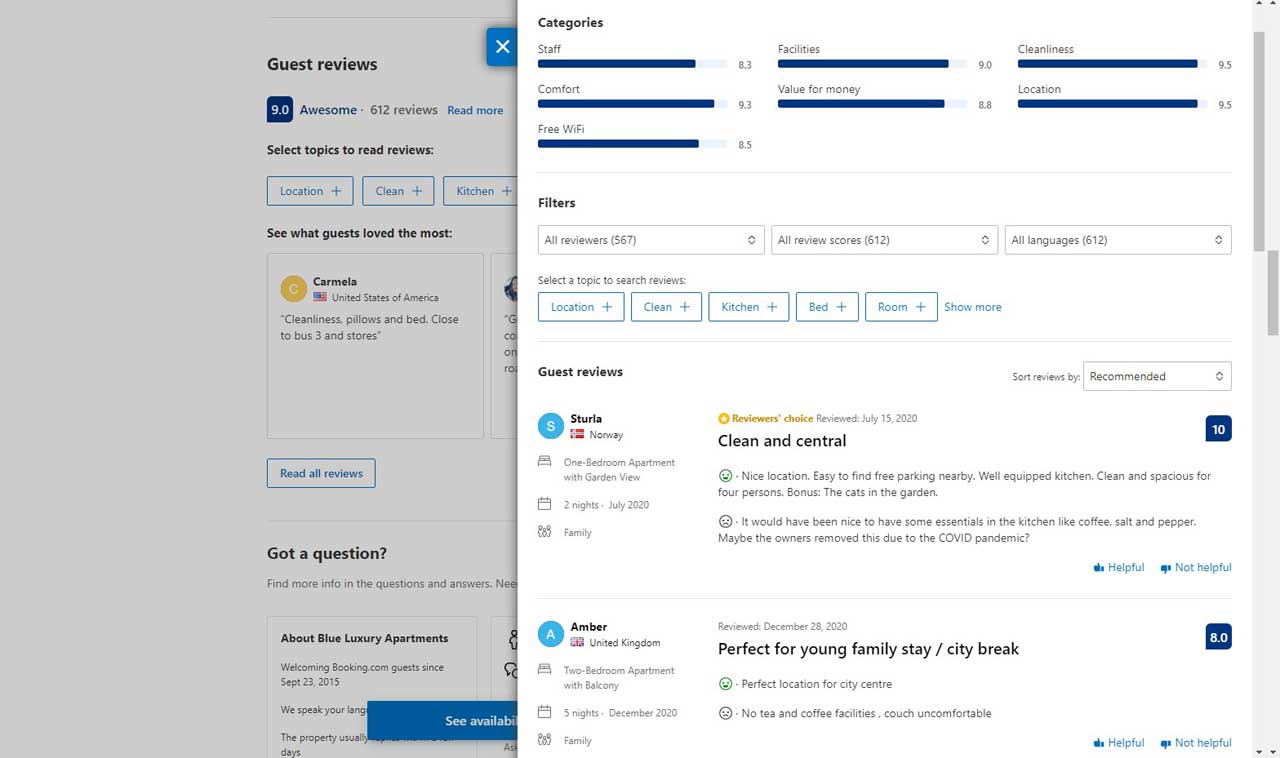 After we have stayed in the accommodation, then the page for that particular place prompts us to leave a rating and review of our stay (we'd also get an email reminding us to provide feedback about our experience).
This feedback goes right back into the very reviews that we've consulted with when considering whether to stay in a particular accommodation that we were inquiring about.
So all of the reviews (with very few exceptions) are given by actual travelers who have experienced the accommodation and took the time to leave their feedback.
I believe there's a limited time window of leaving behind a rating and a review (when it's typically fresh in our minds), and the same is true for revisiting the details of that past booking.
Indeed, after that time, the booking sits in our history but the specific details and feedback prompts would no longer be available.
Why Do We Use Booking.com?
A cynic might ask: why even bother making accommodation reservations through Booking.com?
After all, couldn't you use internet search to see which properties are available and then inquire and book directly with each of the accommodations being considered instead of going through a middle-man like Booking.com?
Well, it turns out that this was what we used to do for our accommodation bookings before online booking engines became more prevalent and more useful as the years went by.
So here are the main reasons why we've been using Booking.com.
Booking.com Is A Time Saver
First of all, Booking.com saves us time when we're searching for places to stay as we plan out the trip before committing to it.
We especially find their embedded map engine to be very helpful because it shows us the context of the places we're considering (in addition to alternative accommodations listed through them and main attractions that are nearby).
The search results page also condenses the most important at-a-glance information (e.g. a picture, price, ratings, lodging type, and a brief summary) for quick and efficient browsing.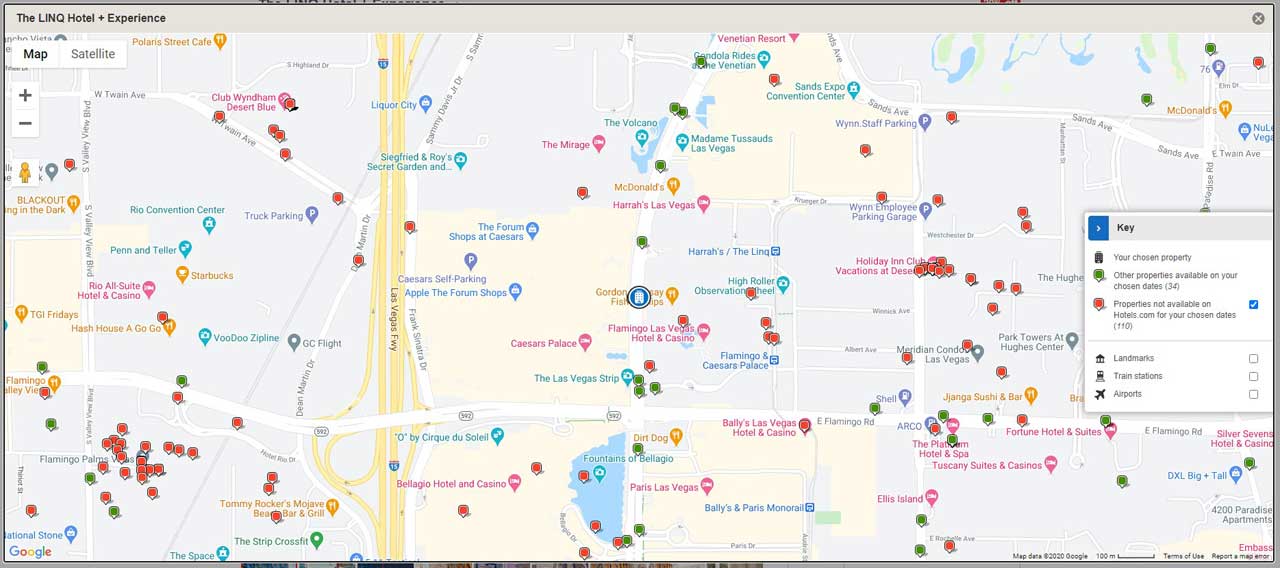 In the past when we have booked with Expedia and Hotels.com, we noticed that they lacked many of the fine search filters that Booking.com had.
That said, it appeared that they finally caught on to what Booking.com was doing right regarding fine search filters in recent years, but their maps still fall short of Booking.com's map engine at the time this post was published.
Indeed, we've found the Booking.com engine to be the most intuitive and efficient from the beginning, and they've continued to refine their user interface to make it easier to use them.
Booking.com Keeps Us Organized
Second, Booking.com helps us stay organized by maintaining all of our bookings made through them in one place in our account.
Since we tend to move around a lot during our travels, we inevitably have to manage multiple bookings so this was a very useful feature to keep all of our bookings together for easy reference no matter where we happened to be.
This is especially helpful when we have to make sudden rearrangements of our itinerary and we'd have to scramble to make changes and cancellations with little time to spare.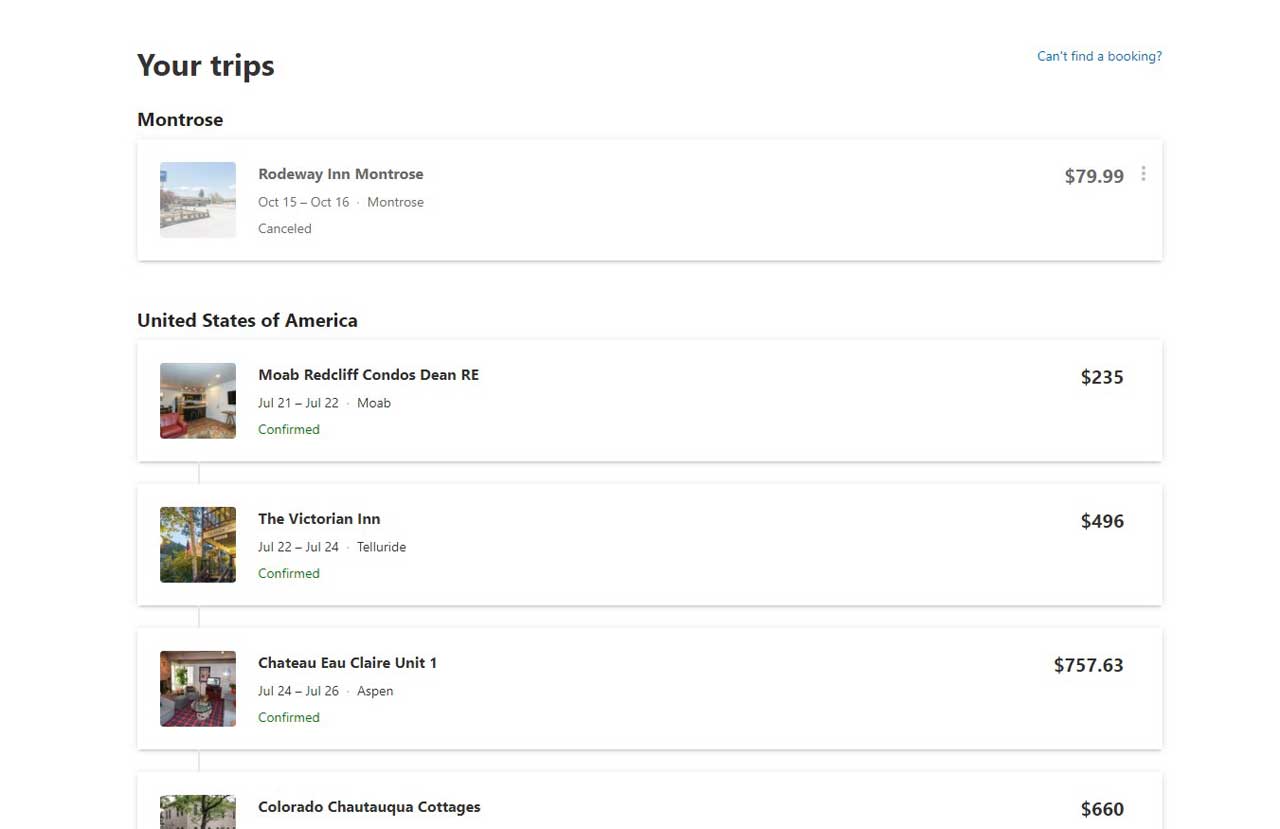 In the past, we had to keep track of each of these individual bookings separately, including whether we had already paid or had owed money as well as whether the next place was self catering or not (would our food spoil if we don't have a refrigerator in the next place?).
The longer the trip, the more time consuming and unwieldy managing these bookings became.
During those instances where we had to make sudden changes to our itinerary, it either wouldn't have been possible or it would be very difficult and costly to perform such changes.
Indeed, because Booking.com had our bookings organized in one place, we managed to respond to situations like:
avoiding multiple days in Acadia National Park, Maine (affected by US government shutdown) and instead staying in Portland, Maine and Quebec City, Quebec
our daughter changing her mind about Denmark's Legoland causing us to stay in the charming Aarhus, Denmark instead
deciding to extend our stay in Rothenburg, Germany and cancelling our overnight stay in Bamberg after weariness from too many consecutive one-night stays
staying in Alta, Norway instead of camping near Nordkapp, Norway due to weather
catching a mistake in booking dates for Devil's Tower causing us to fix our bookings there as well as for Cody and Gardiner
Booking.com's Confirmation Pages Provide Excellent Info
When we confirm a reservation for staying at an accommodation through the Booking.com engine, we can reference our confirmation through our account.
This reference is especially useful because it has all of the relevant information we would need regarding that booking.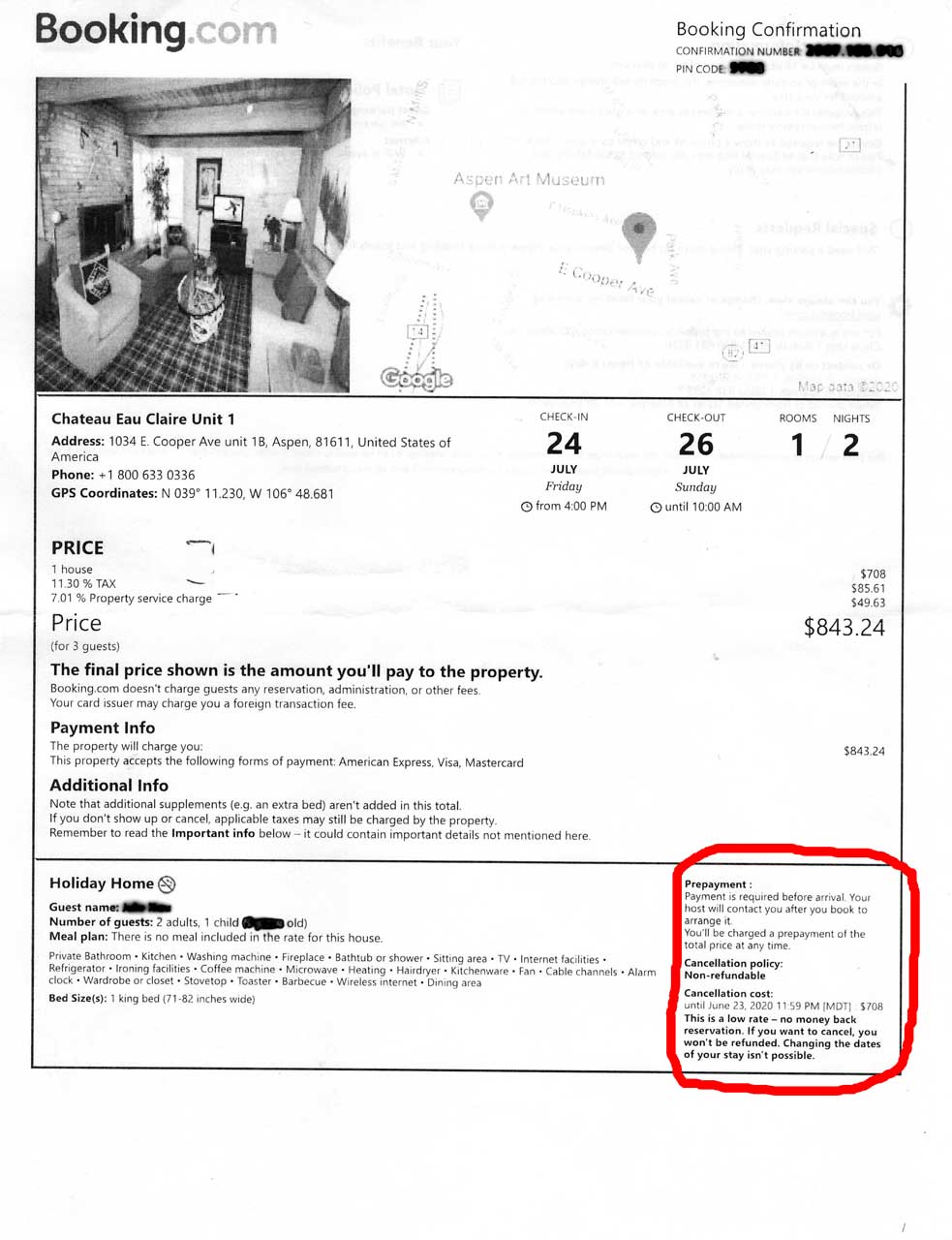 In addition to typical things like confirmation number, address, phone number, dates, and price, the confirmation page shows other useful information like amenities, cancellation policies, GPS coordinates, payment status, and even a pin code for security.
That way we have "written" proof of what we signed up for when we made our booking in the first place, and it can be used to mediate misunderstandings or disputes.
Regarding the amenities, the confirmation page shows the bed sizes and arrangements, the bathroom situation, stoves, refrigerators, microwaves, parking, etc.
This allows us to plan out details like whether we need to cook or eat out, or use up things that need to stay cool or frozen (if a refrigerator wasn't available at our next place).
Regarding the GPS coordinates, we've found this to be useful if the address happens to be hard to pin down, which can be the case in many densely-populated spots throughout Europe or even in Japan where language can be a barrier.
In addition, we've made use of the provided phone number where we can call or text if we need further instructions on how to check in (e.g. for private apartments or residences that don't have a formal reception office or lobby).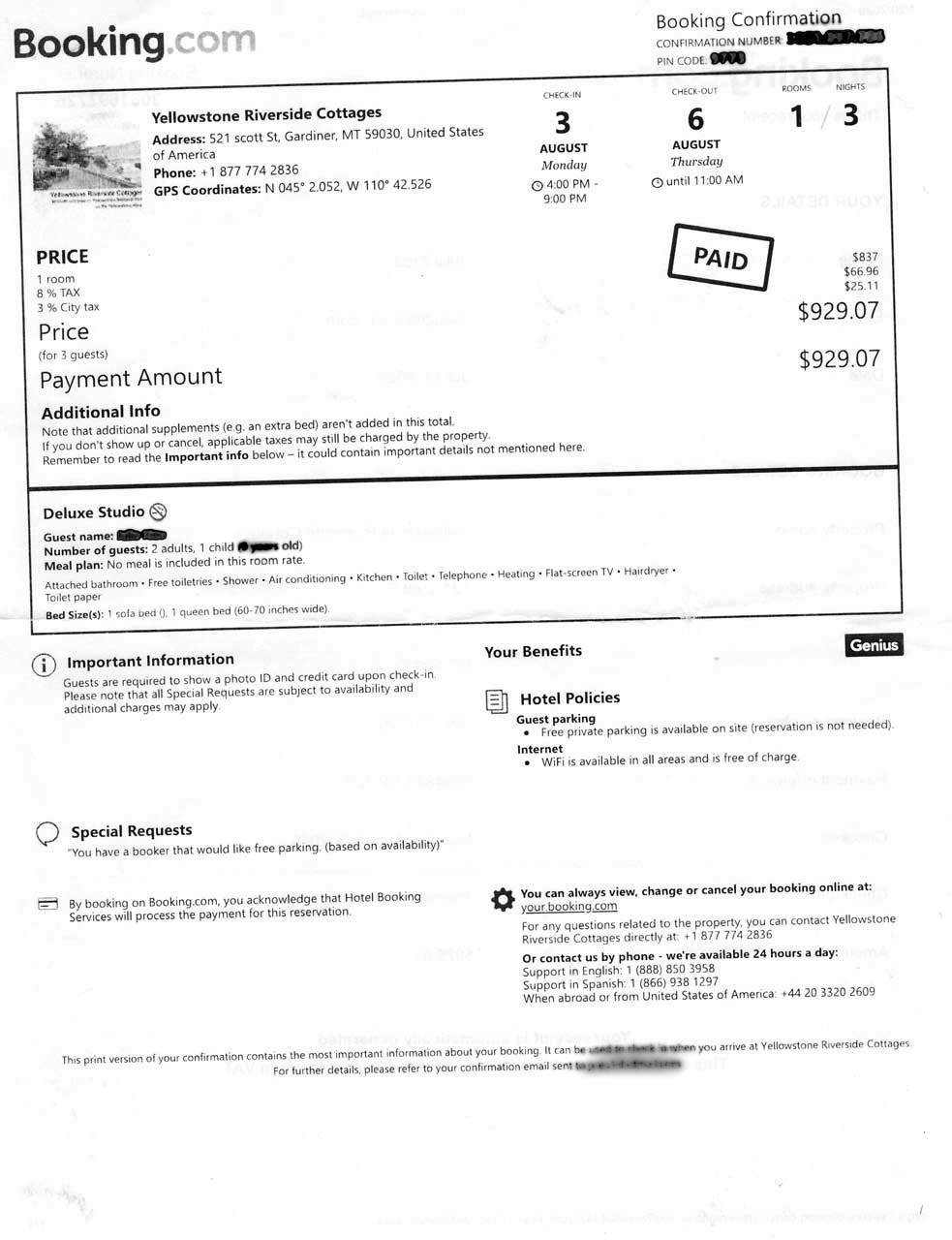 The confirmation also explicitly tells us if we had already paid for the stay, which we can leverage to ensure we weren't about to be double-charged. If we find out about mysterious or double-booked charges after the trip, then we have evidence to dispute it through the credit card company.
Finally, we can easily print out the confirmation page (usually on one or two sheets), which we can reference should technology fail us, especially as we're checking in or checking out.
Booking.com Has Hassle-Free No-Questions-Asked Cancellation
Not all accommodations support the hassle-free cancellation, but for those that do support it, this has been a very useful feature for us in those instances where life happens and unforeseen changes needed to be made to our itinerary.
The cancellation policy is explicitly called out in our booking confirmation (so technically, I could have included it in the above reason about Confirmation Info).
Without this ability to cancel using the Booking.com engine, then we'd have to individually contact each affected accommodation separately, which can be both time consuming, stressful, and an inefficient use of valuable time (especially if we're abroad).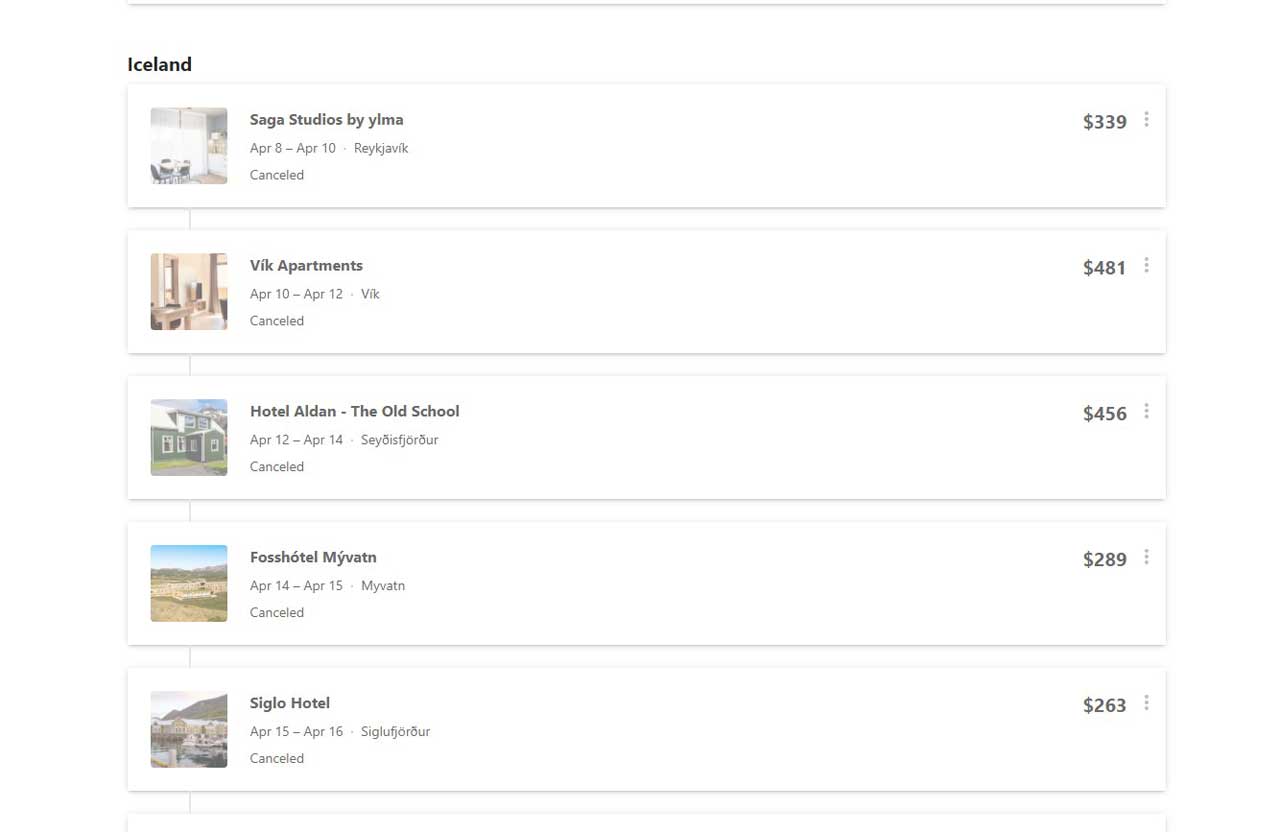 Indeed, cancellation policy is one key consideration we make before committing to an accommodation (something we're willing to pay extra for instead of chasing the lowest price).
In fact, it has saved us from things like:
a booking with mistaken dates
deciding to rearrange the itinerary while abroad (due to new information realized at the time that wasn't apparent before the trip started)
mass cancellations as a result of a cancelled trip
Granted, more often than not, we have to stay on top of our situations so if we foresee issues, then we'd have to act quickly before the free cancellation grace period ends (if applicable in the first place).
This was ever-so-evident when our 2020 trip to Iceland was eventually cancelled due to the global pandemic.
Why Does Booking.com Suffer From So Many Negative Reviews?
When I chanced upon a slew of negative reviews and blog posts about Booking.com, naturally I was concerned about whether we should re-think our confidence in procuring our stays using their system.
Therefore, I decided that I should dig deeper and look more closely at the reviews from Consumer Affairs and some blogs, then compare them to our own experiences.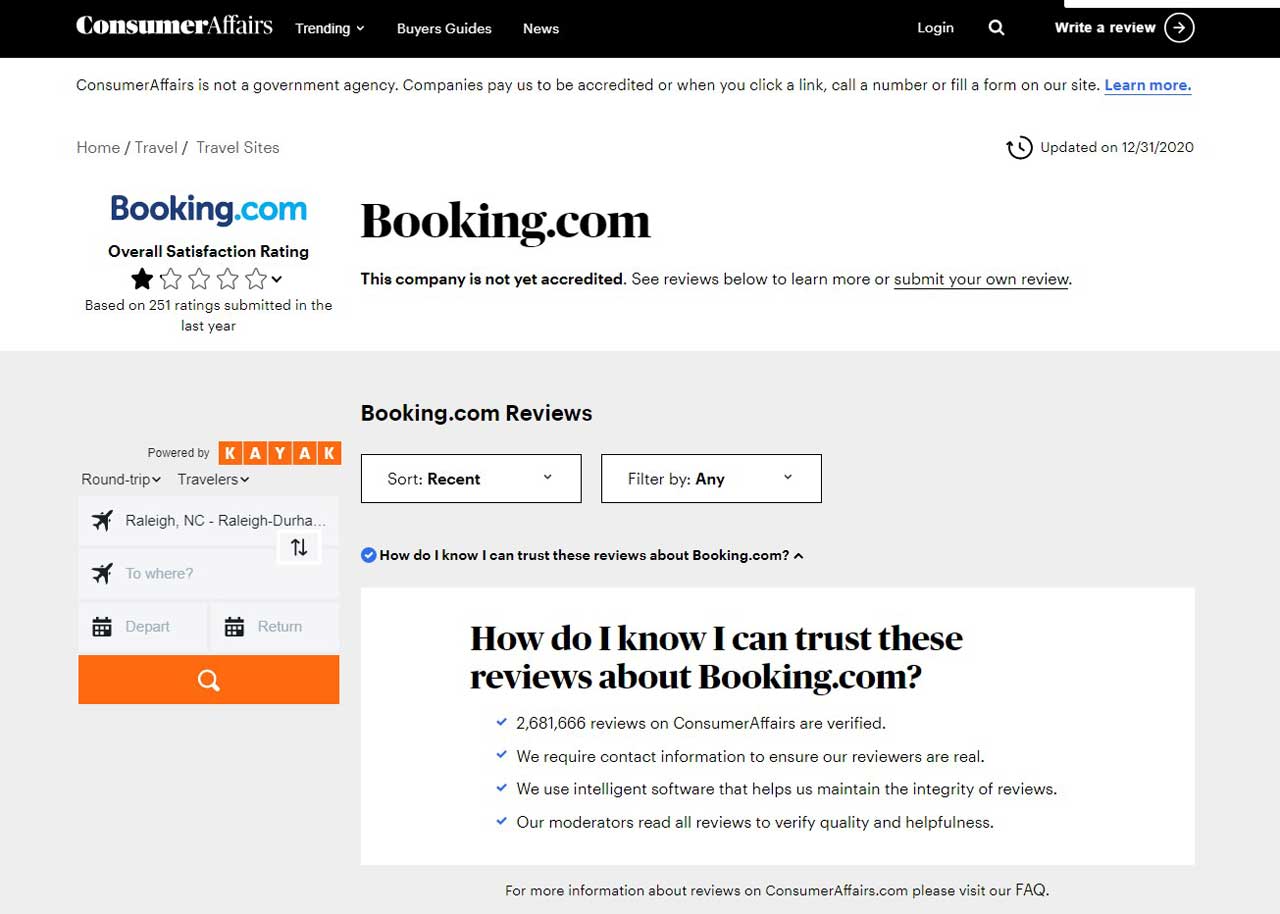 That way, we can do things a little different to protect ourselves against such bad experiences called out by these reviewers, or we might even consider going with competing services altogether.
From this research, I was able to group the grievances and issues into the following categories:
Poor customer service
The inability to get a refund for cancelling an existing accommodation booking
Unexpected costs, misleading listings, or being victimized by fraud or a scam
The inability to get a refund on an existing booking for flights or car rentals
Missing confirmation emails
No news is good news, but bad news spreads like wildfire
Prevention and level setting expectations
Poor Customer Service
I'm under the impression that the vast majority of complaints about Booking.com have to do with their customer service.
Frankly, the only experience we've had with their customer service had to do with my wife trying to contact an accommodation in Norway, but she didn't want to incur any long distance phone charges.
So she contacted Booking.com's 800 number and a service agent put her through to the proprietor on her behalf at no extra charge.
That said, I've noticed repeated instances of users trying to get refunds or cancellations through Booking.com's customer service, but being unsuccessful.
We generally try to avoid situations where we have to rely on Booking.com's customer service for transaction disputes unless a vendor is blatantly using their system fraudulently.
The Inability To Get A Refund For Cancelling An Existing Accommodation Booking
It seemed like more than half of the negative reviews that I read about on Consumer Affairs had to do with the inability to get a refund on an existing booking due to a cancellation or unexpected change (especially for trips impacted by COVID-19).
I'd imagine most of those attempts at getting back money from a cancellation on a booking done through Booking.com involved reservations requiring pre-payment while others were outside of the cancellation window.
In our experiences, most bookings with free cancellations don't require pre-payment so it's easy to cancel without hassle as long as it's before the cancellation window closes (typically 24 or 48 hours before the actual date of the start of the stay).
The cancellation policy is clearly stated before making the booking, and it's reinforced or spelled out again on our confirmations.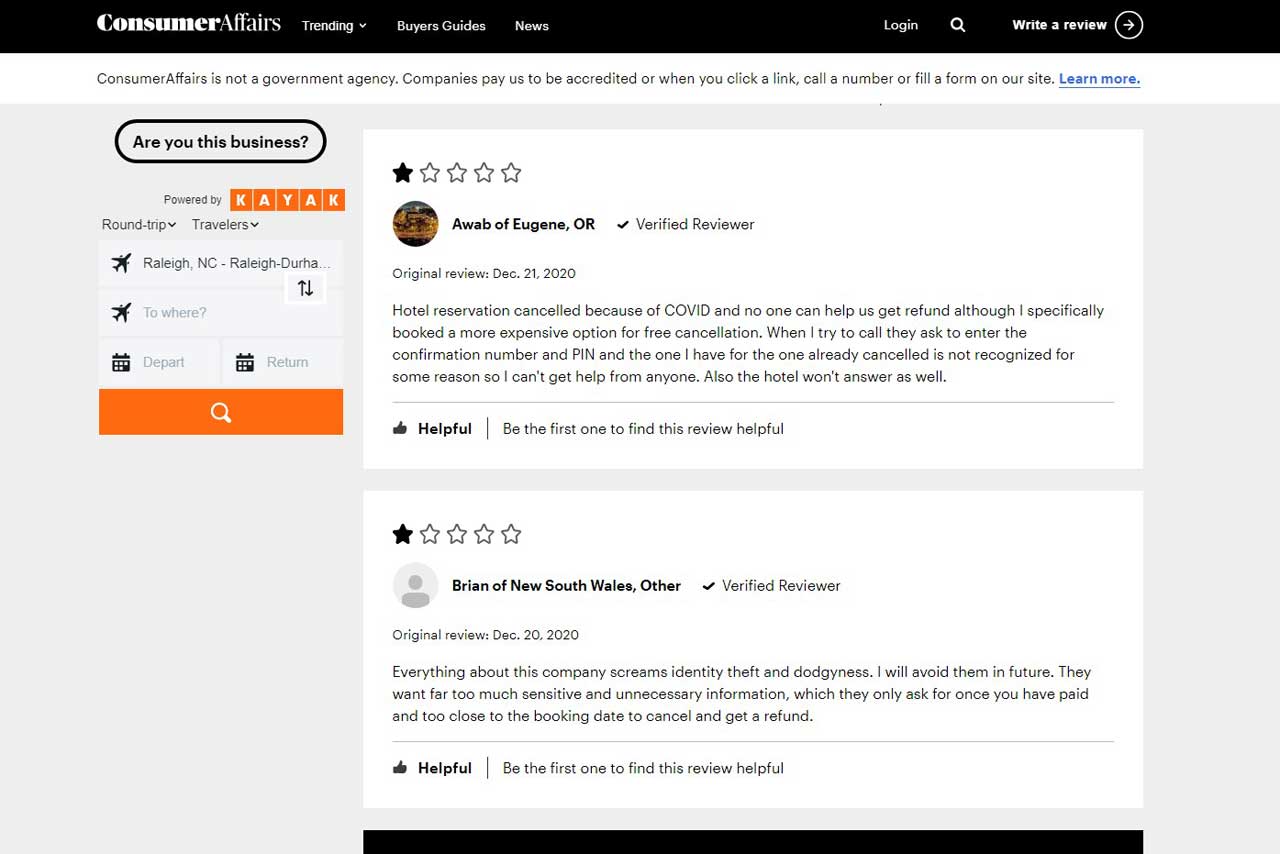 Such accommodations typically cost more than the lower cost rates where there's likely to be no refund or at least incur a cancellation penalty as part of the cancellation terms.
So in order to defend against these situations, the best advice I can give is to pay real close attention to the cancellation policy before committing to the booking.
And if we do end up making a booking where a pre-payment or deposit is collected before the stay or there's no free cancellations, then we at least know the risk that we took.
Yet even if things happen and a change or cancellation has to be made involving a booking where a prepayment was made, the next course of action would be to respectfully reach out to the proprietor and make the request for money back directly.
We generally don't expect Booking.com to get the money back from the proprietor on our behalf, especially given the cancellation terms and conditions. Moreover, I believe that most of the time, they don't actually hold the money in "escrow".
Typically, when it comes to refunds, if we believe we have a valid case, then we would go through our credit card company first because we've had better success doing that.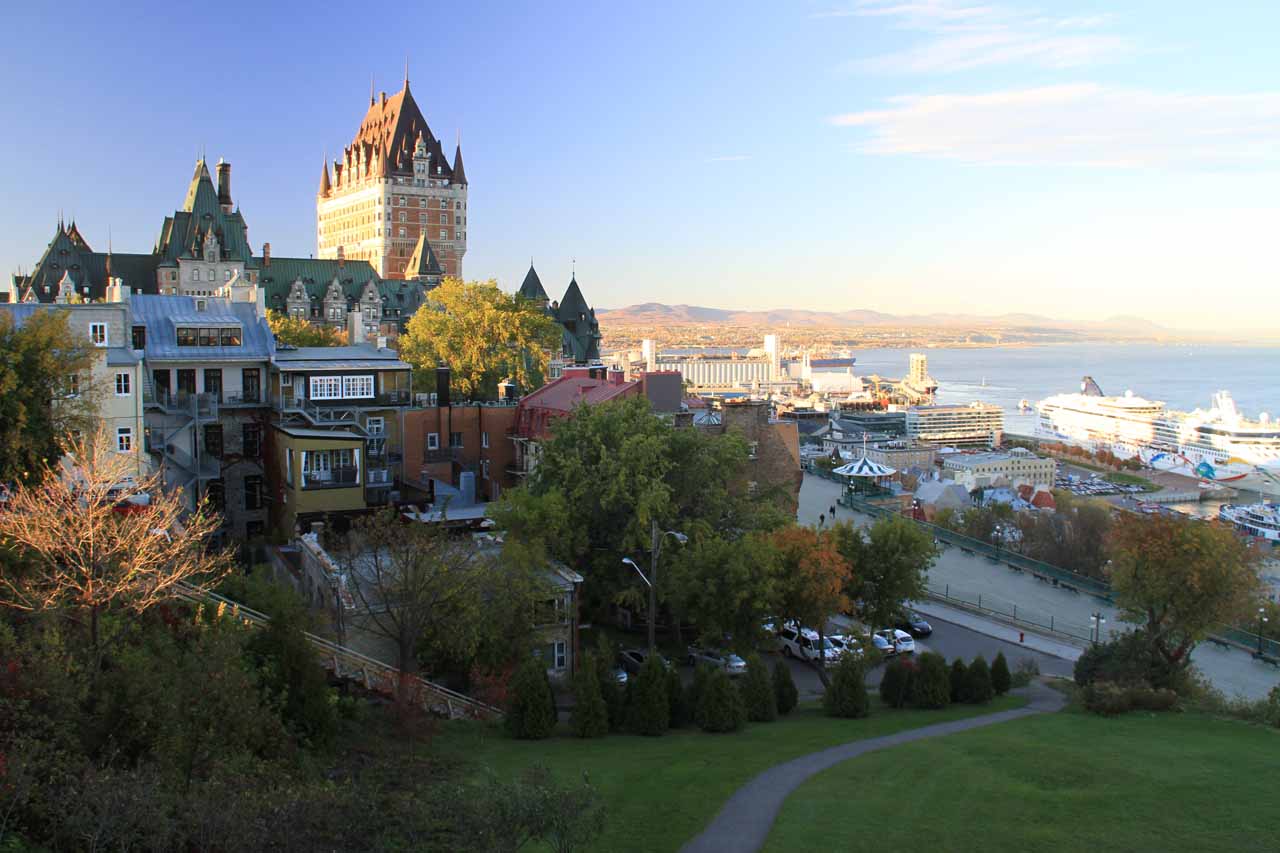 Of course, if we go this route, we have to come prepared with evidence to back up our claims, and that's where Booking.com's confirmation details along with our credit card statements help in this regard.
Refunds aren't guaranteed when we're outside of the cancellation policy terms so in the worst case, we'd be out that money.
This actually happened to us when a US government shutdown in late 2013 impacted our ability to visit Acadia National Park in Maine (as all federally-run agencies and reserves were closed).
We failed to act soon enough to cancel our accommodation booking around Acadia National Park before the penalty-free cancellation window closed.
That proprietor refused to refund us the money so we wound up eating that cost while paying for alternate locations in Portland, Maine and Quebec City in Canada.
Unexpected Costs, Misleading Listings, Or Being Victimized By Fraud Or A Scam
The next category of grievances against Booking.com had to do with unexpected costs, misrepresentation or misunderstandings in the listing descriptions, or victimization via fraud or scam.
Unexpected Costs
Regarding unexpected costs, I have seen some accommodations unexpectedly collect money before we stayed there, but fortunately we didn't have to cancel in those circumstances so at least the service was rendered.
However, in those situations where unexpected charges had to be recouped due to cancellation or even from double-charging, then we'd have to take it up with the credit card company while providing them with the evidence supporting our claim.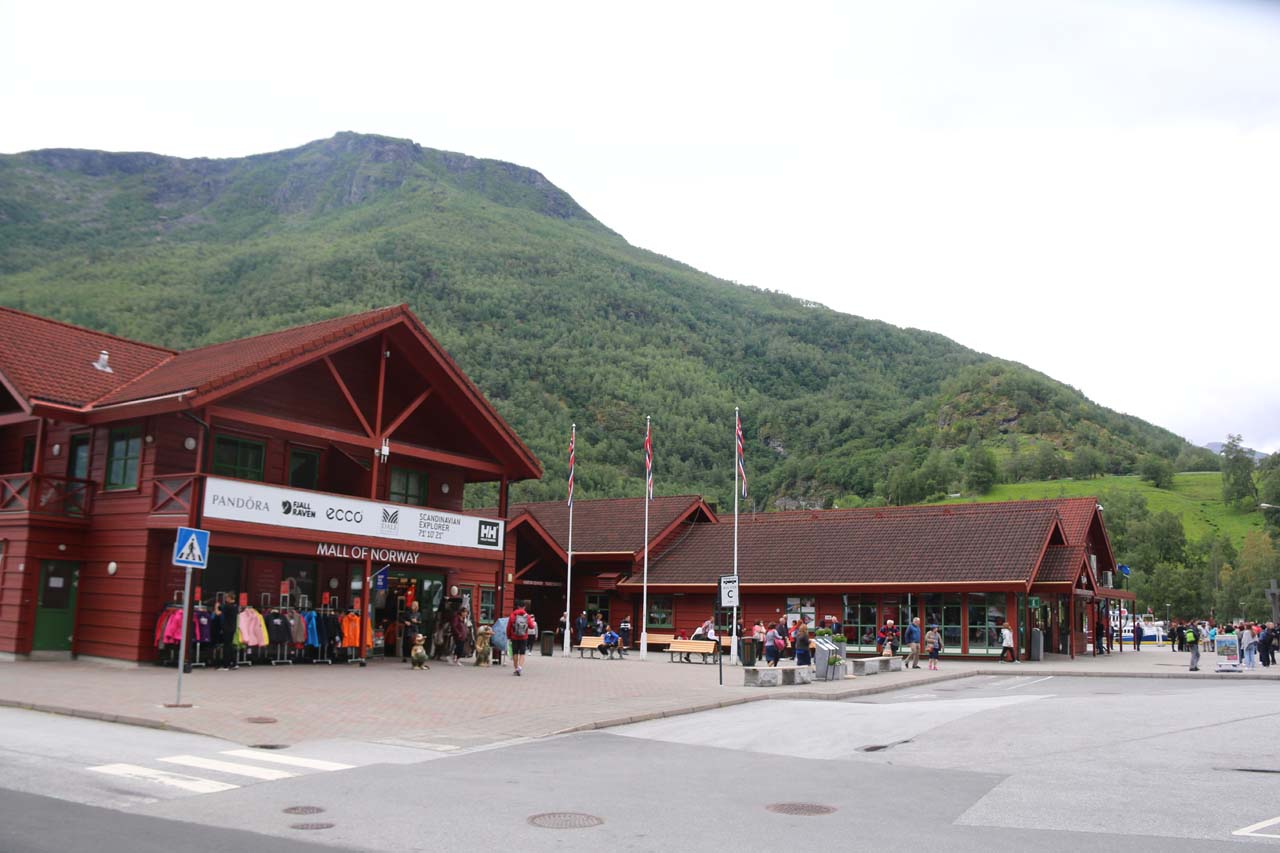 In these circumstances, we don't expect Booking.com to collect a refund on our behalf since we don't think of them as a real travel agency.
That said, Booking.com's confirmation pages have the information needed to show the services expected from payment, and our credit card statements would provide evidence of erroneous charges.
We had this situation recently in Flam, Norway in 2019 when one place charged us a $226 pre-payment, and then they collected the full amount of money from us upon staying there despite our deposit.
The credit card company eventually found in our favor after seeing the double charge in our statement as well as the Booking.com confirmation page that we had provided to them, which forced the proprietor's hand (given that the proprietor denied our claim).
Misrepresented Listings
Regarding misrepresented listings, the best defense against those would be to cross-reference the Booking.com reviews against external sources like TripAdvisor or Yelp.
It's typically a red flag if there aren't many reviews (suggesting the place isn't established).
It's also a red flag if there's polarization in the ratings when there are as many 5 star reviews as 1 star reviews with very few in between (suggesting "planted" reviews both good or bad).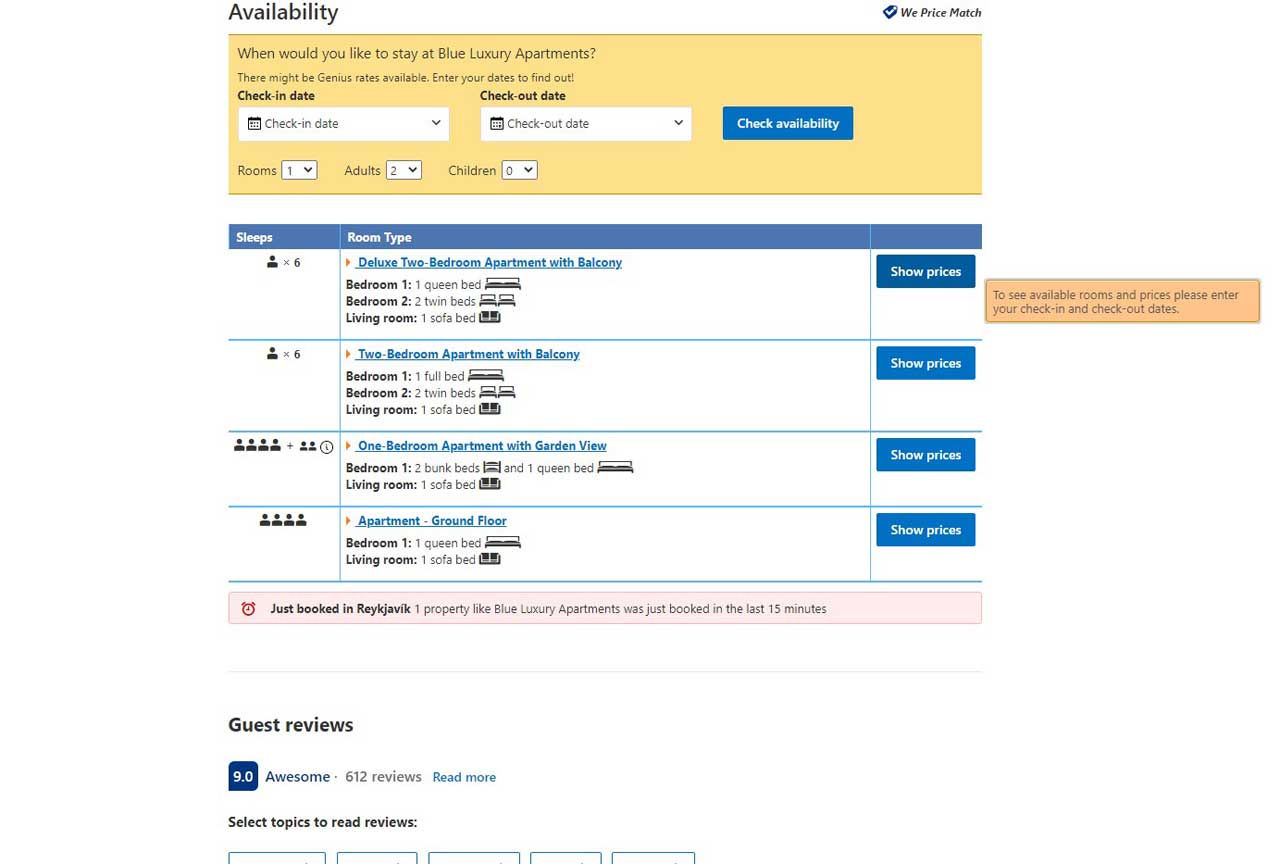 One thing I have noticed in recent years has been a subtle pressure or sense of urgency to book accommodations before they sell out.
It's hard to tell whether this is legitimate or not, but we've seen this type of tactic employed at Amazon so it's not exclusive to Booking.com.
Having sold items on Amazon before, we know they have algorithms that project how much and how often they want us to ship items to them (shipping cost is on us), but those same algorithms also cause them to return items back to us.
We've had situations where we had items returned to us, but then a week later, they ask for another shipment!
So it's hard to say how much manipulation is in the limited supply, which translates into that sense of urgency on the front-end to coerce the buyer to spend sooner rather than later.
We've learned that the best defense against this was to have a fallback option or two after we've done the planning and mapped out our itinerary.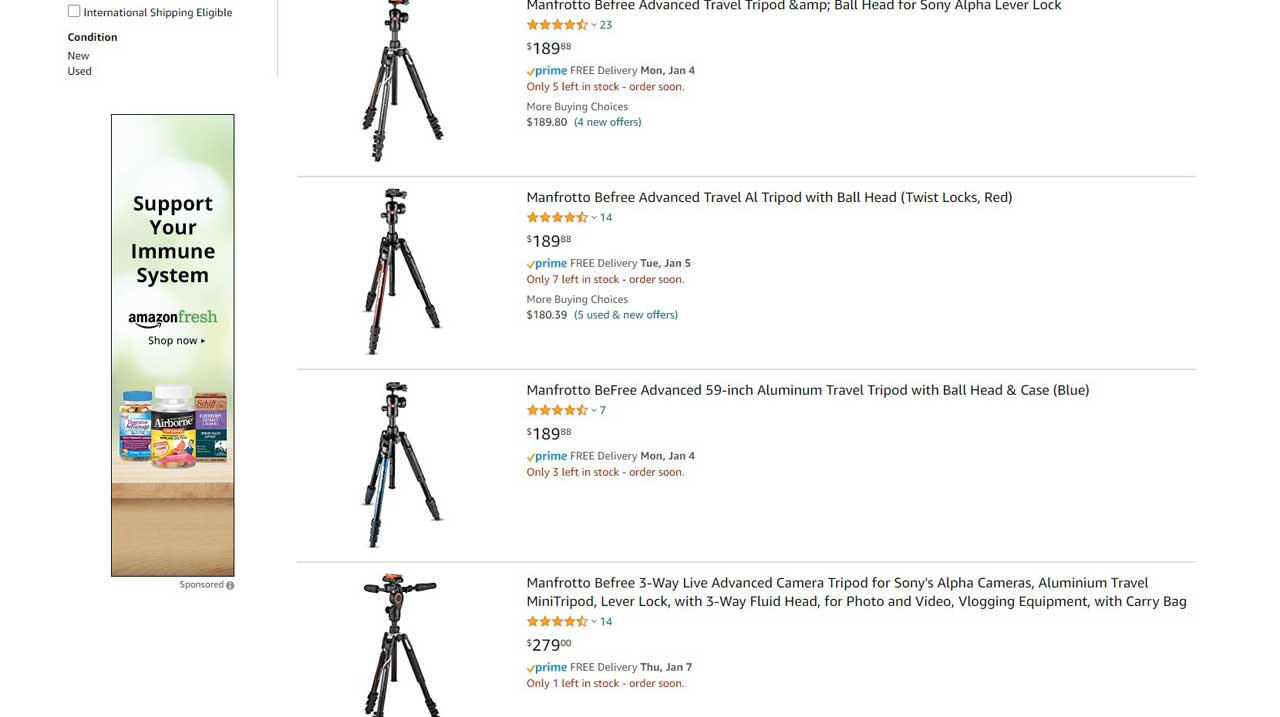 That way, we would be less likely to fall for spur-of-the-moment panic purchases that we may regret later.
Being Victimized By Fraud or Scam
Finally, I had read about a rather sophisticated scam in India on a blog.
In this instance, a family was victimized by booking a particular 5-star hotel with airport pick-up.
However, upon arriving, they were sent to an alternate (dingier) hotel and eventually got a no-show email from the orignal hotel afterwards.
This family was upset at the way Booking.com handled their situation upon presenting their case to them, and of all the cases that I've read about, this one was probably the scariest.
I'd like to think that frauds and scams will eventually be found out, but in the mean time, it seems like a roll of the dice whether you get reimbursed after being victimized (and Booking.com sorts it out).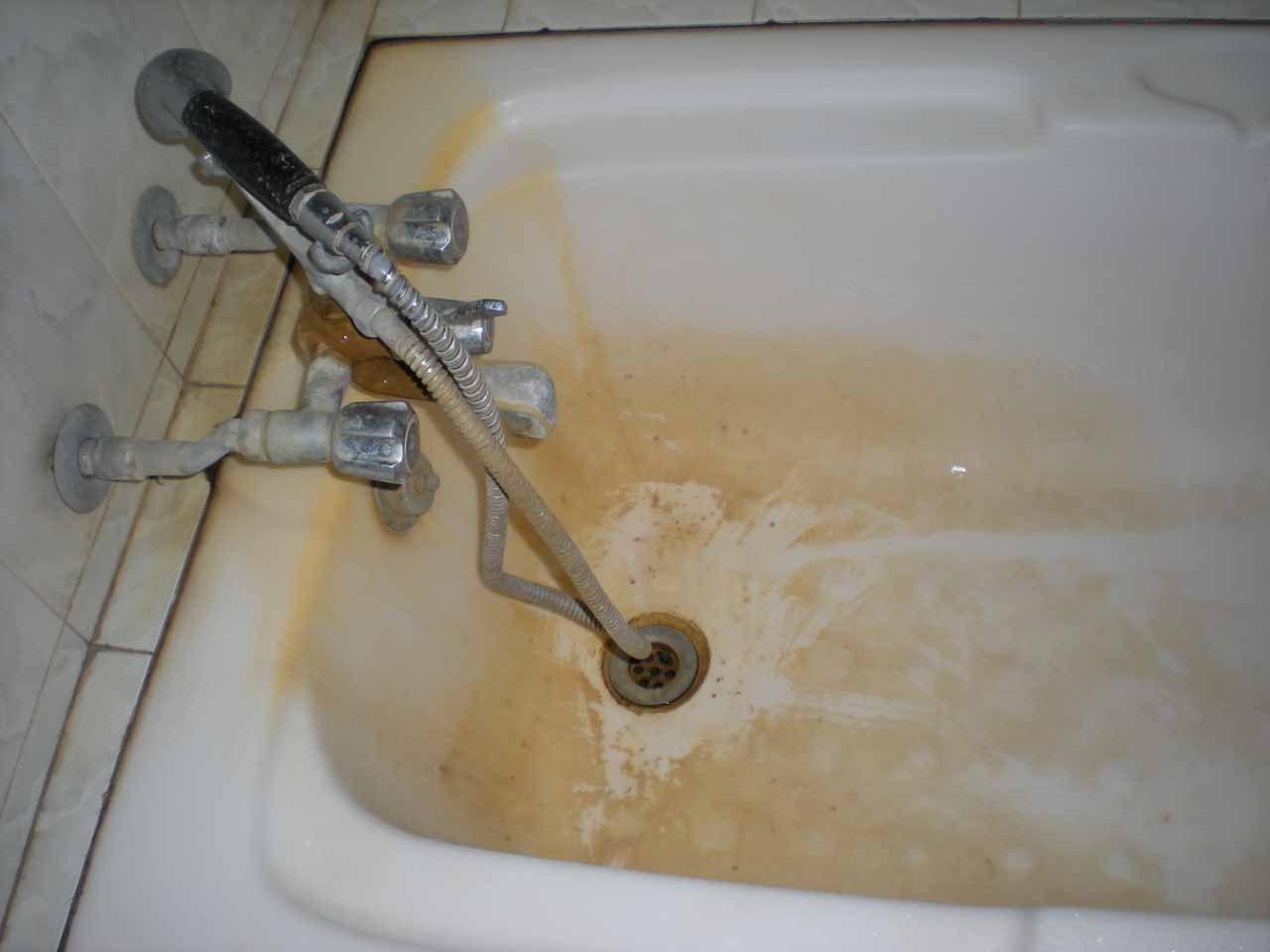 Scam artists tend to target weaknesses in popular booking engines (or may even pretend to be such companies themselves), and I'd imagine this is a constant game of cat-and-mouse.
I don't think this problem is only limited to Booking.com, but they're certainly a prime target.
The travel scams are out there, and we had nearly found ourselves scammed out of money when we went on a safari in Northern Zambia back in 2008.
Nevertheless, we've learned to try not make bookings on our own in developing countries where rules and regulations might be more lax, and we try to go with reputable tour companies in these situations.
In addition to that, the only other defense against this would be to do our due diligence and pay close attention to the reviews both within and outside Booking.com. Of course, if we're going off-the-beaten path, then there's likely to be fewer reviews so we know we're taking a chance.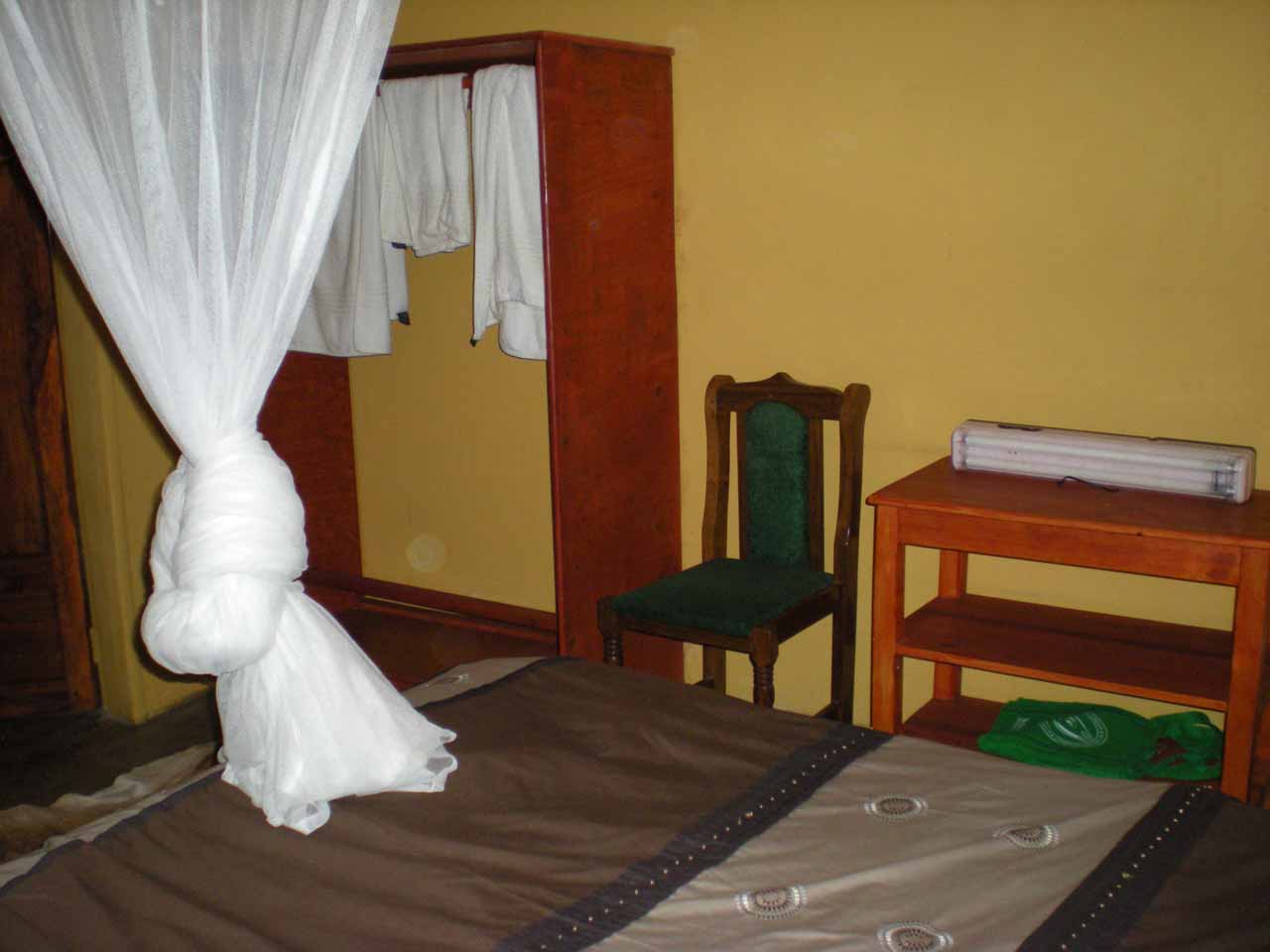 The one time I recall getting switched up at the last minute on our booking was in Spokane, Washington in 2017.
In that instance, we checked in late (around 9pm or so), but the hotel lobby itself told us they had overbooked and had us go to a different hotel a few miles away.
Whether we had gotten equal value on that switchup might have been debatable, but at least the original accommodation made the change and we weren't intercepted before getting to the correct accommodation like in that situation in India described in that blog.
The Inability To Get A Refund On An Existing Booking For Flights Or Car Rentals
We never really entertained the thought of using Booking.com for flights and car rentals, but I was surprised that this was even an option after seeing the reviews on Consumer Affairs.
In general, we only stick to Booking.com for accommodations, and we tend to avoid dealing with the middle-man for flights and car rentals for the following reasons.
Risks of Using a Middle-Man for Flights
Regarding flights, we think it's dangerous to trust a third-party with expensive purchases like flights.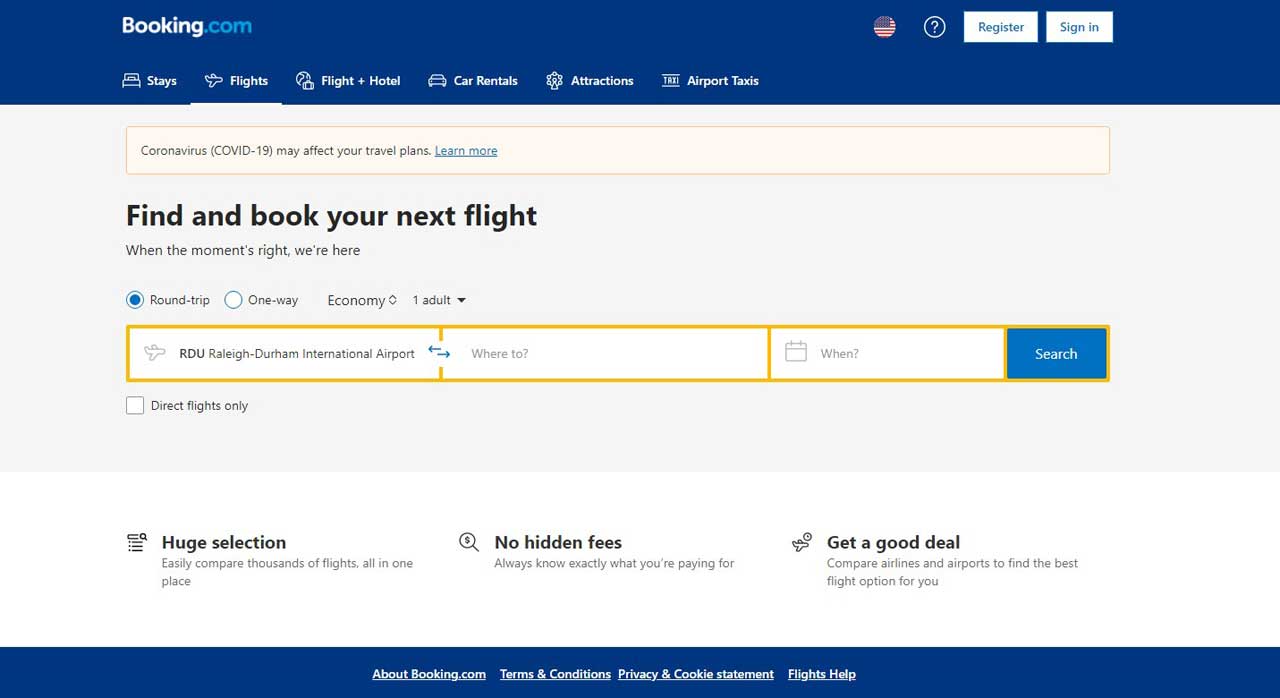 After all, any misunderstandings or bad assumptions can put us out thousands of dollars while still missing out on the flights we thought we had purchased.
If there are flight cancellations or delays impacting connections (this is what travel insurance should cover), then the middle-man may be more of an obstacle than an asset to mitigate such situations on our behalf.
The worst thing that can happen is being ripped off or stranded in a foreign country due to a bad booking and needing to pay a lot more (in both time and money) for new tickets to go home (or to go on the trip in the first place).
Direct bookings for flights means that we can deal with the airline directly.
If we go through a middle-man, then the airline would punt us to the booking agent (i.e. the middle-man), which can be a nightmare to deal with.
Both times we've had drama in our flight bookings involved a third-party booking agent (due to redeeming credit card rewards).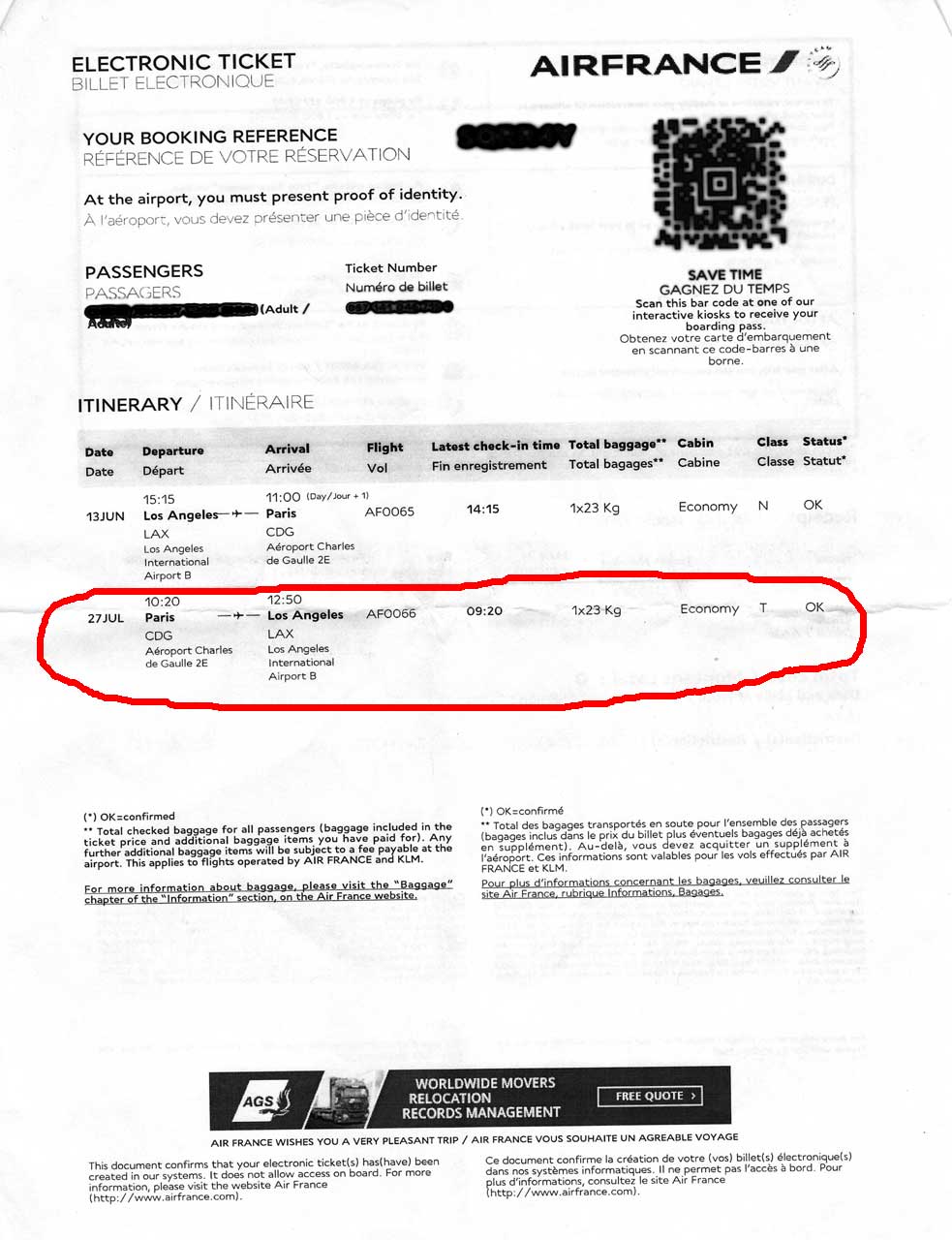 In 2018, we missed our originally-scheduled flight home from Paris due to a Citibank booking agent mishandling our booking by giving us a student fare discount to make the numbers work out.
Fortunately (or unfortunately; depending on how you look at it), the Air France desk agent handling our flight home was doing his job and called out this error.
I think he had enough sympathy for us (especially after seeing how sad our daughter was) to book us correctly on a flight later in the afternoon. The crisis was averted, and I realized that the Air France employee didn't have to do that for us.
In 2020, we had to wait nearly 6 months before Iceland Air finally refunded our money (due to COVID-related flight cancellations).
However, during that time, we had to endure 8-hour waits on the phone with the Expedia agent (who booked on our behalf since we used Chase Reward points and cash) as we tried to be proactive about our situation in mid-March for a Spring Break trip in early April.
In each of those long waits to speak with an agent, we had to keep pushing the flight reservations back since the airline refused to give refunds but allowed us to re-book for a later date within a certain time window (i.e. kicking the can down the road).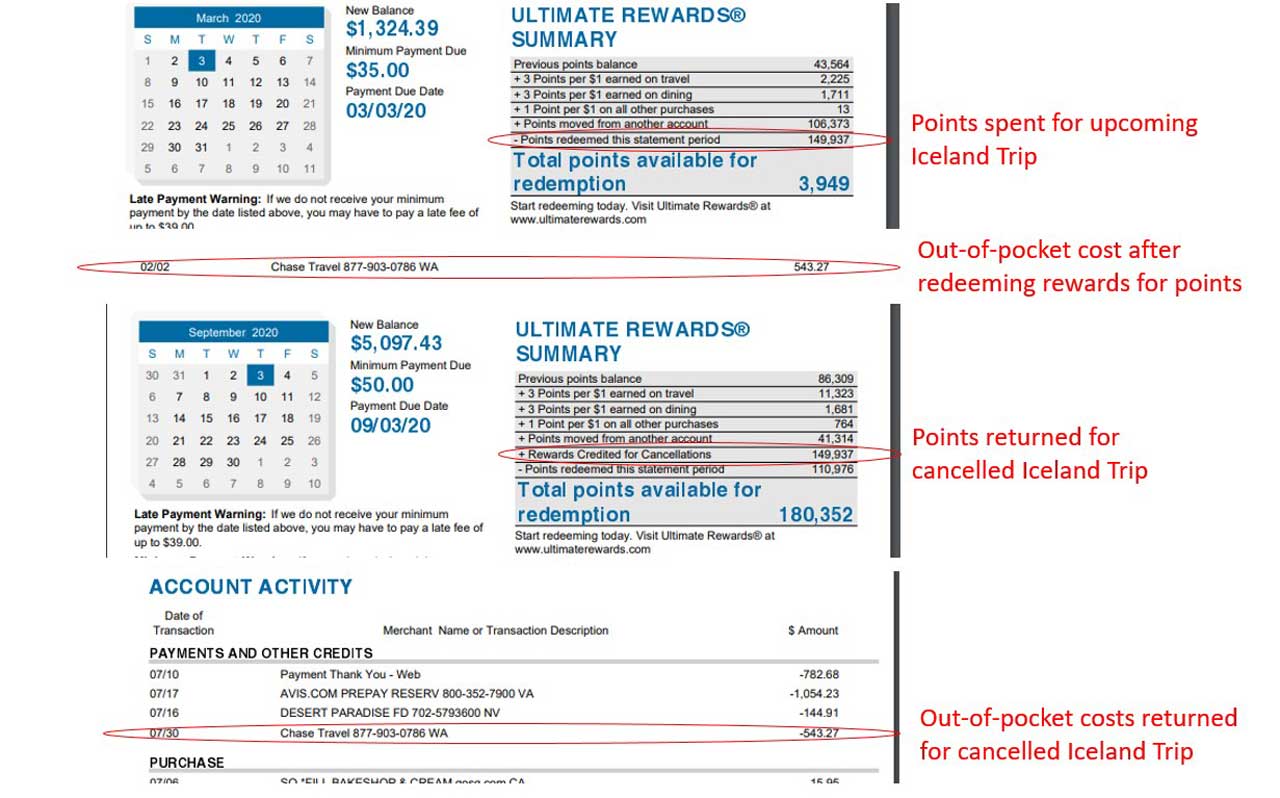 Iceland Air would only speak to the booking agent since we didn't make the booking directly with the airline in this instance.
Eventually, this ordeal was finally resolved when Iceland Air forced the cancellation in August, which meant we'd get our points and our money back since the cancellation was initiated on their end.
Risks of Using a Middle-Man for Car Rentals
Regarding car rentals, it's a bit of a coin-flip whether to book directly with the rental agency or using credit card reward points.
If the car rental takes place in Europe, then we'd book with Auto Europe.
In any case, our hesitation with using a middle-man to book car rentals (especially credit card rewards) has to do with trying to get money back should there be damage to the rental car upon return.
By using a middle-man, it's harder to prove to the credit card insurance claims department that we met their criteria (even if it's their own agency or partner) for a successful claim, and that's the risk of not making the booking directly.
Missing Email Confirmations
Another grievance that I saw in Consumer Reports were missing confirmation emails.
Personally, I've had emails stuck in the Spam or Bulk Mail folders, or inexplicably not even show up until several days, weeks, or even months later.
It's for this reason that we always go into our Booking.com account and double-check our bookings within our account.
The same confirmation information that was present in the email is also available in our confirmed bookings pages within our account.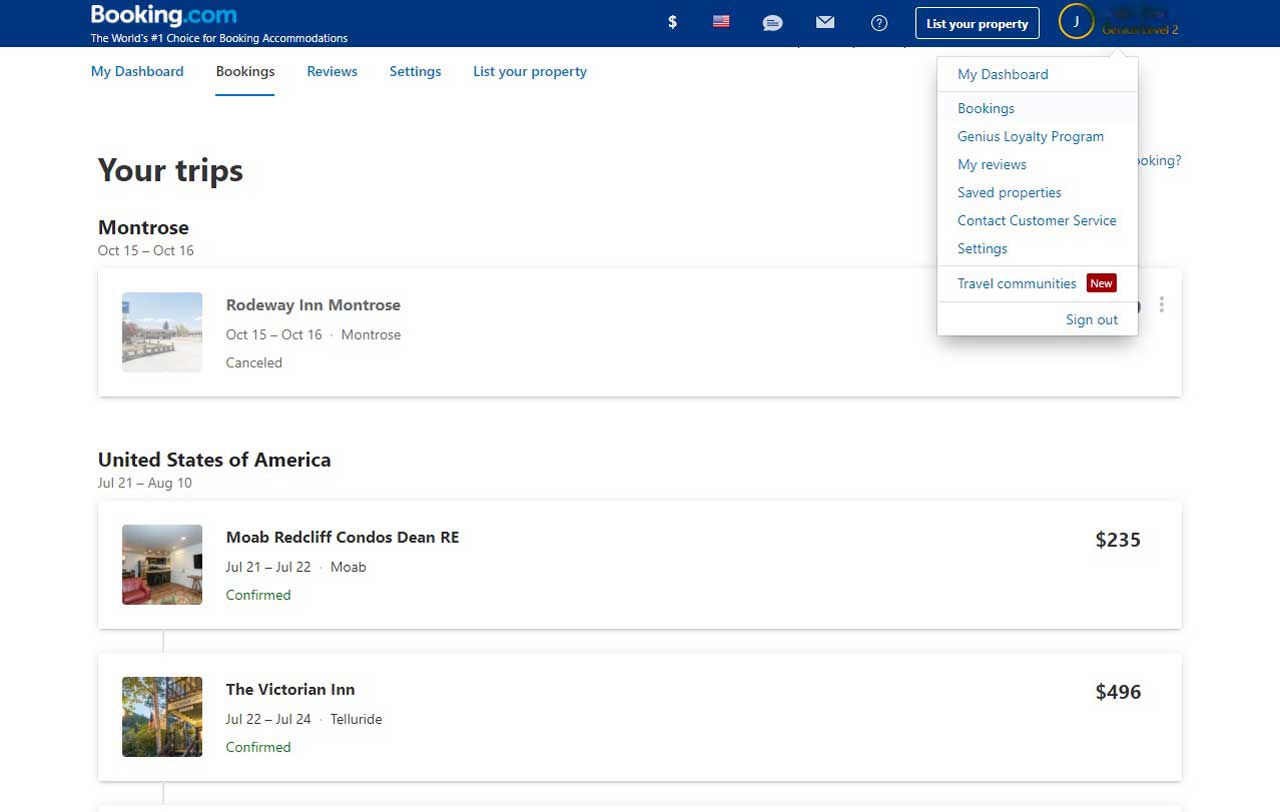 Thus, things like confirmation numbers and pin codes (which are necessary to prevent someone else from unexpectedly changing our existing bookings on our behalf) wouldn't get lost in the ether.
No News Is Good News, But Bad News Spreads Like Wildfire
One thing I've noticed is how more people leave negative reviews than positive reviews.
Usually, if there's a bad experience (whether it's the fault of Booking.com or not), people who are upset with their experiences are motivated enough to air out their grievances and let everyone else know about it. Heck, we've done this ourselves.
For positive reviews, this is less likely the case as no news is actually good news, and this is especially the case as far as Booking.com is concerned.
After all, who leaves positive reviews when a booking engine just does what they're supposed to do? The positive reviews typically are targeted towards a particular place and not the booking engine used to book that stay.
So just how many of the "no news is good news" bookings are there compared to the negative reviews that are out there for everyone to see?
That's something we can't really quantify, and I'd imagine it's a public image issue that just about all the online travel agencies have to deal with.
Prevention and Level Setting Expectations
Finally, almost all of the complaints that I've read about regarding Booking.com boil down to a misunderstanding of the online booking engine's role in the entire transaction.
Our understanding is that Booking.com only facilitates transactions between buyer and seller (like any online marketplace), and thus we don't expect them to negotiate or mediate on our behalf unless there's an obvious abuse of their system.
We may be wrong about how much clout the company has in mediating or mitigating disputes, but we've had better success in not making this assumption in the first place while taking steps to minimize our exposure to fraud, scams, or costly misunderstandings.
All it takes is one bad experience to sour on a vendor (regardless of whether it's Booking.com or not).
Moreover, larger companies seem to be easier targets because they have to deal with a larger volume of people each with the potential to sour on them given a bad experience.
Best Practices: 6 Steps To Avoid Or Minimize Exposure To Fraud, Scams, Or Misunderstandings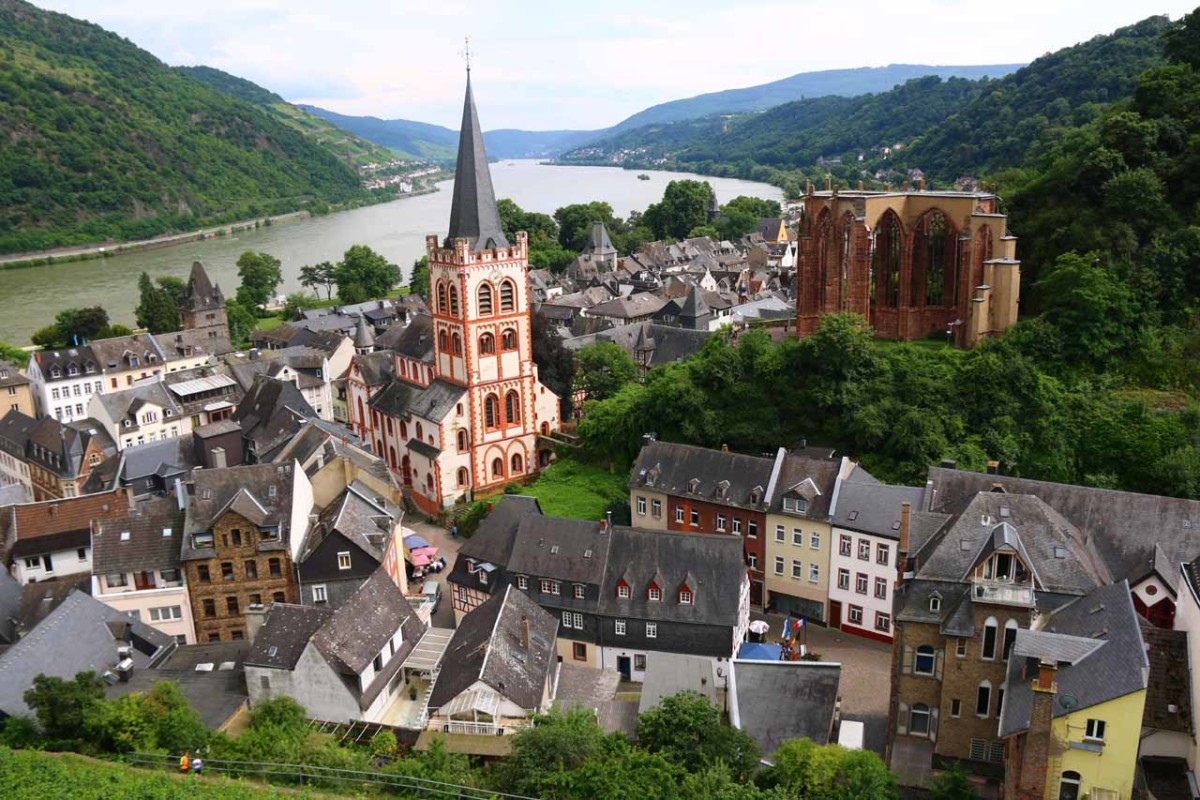 In order to minimize our chances of getting ripped off by fraud or scams, or even shield ourselves from costly misunderstandings, we've employed some practices that have served us well over the years.
Most of these practices were acquired from lessons learned from our own experiences (many of which have helped us avoid the types of things people have complained about through Consumer Affairs and the wider internet).
So here's what we do in the order of where they take place in the entire booking cycle.
1. Cross Check Booking.com Listing Descriptions & Reviews With External Reviews From TripAdvisor, Yelp, Etc.
Before committing to payment, we found it useful to cross-reference listing descriptions and reviews put forth through Booking.com with other review sites like TripAdvisor as well as Yelp.
If someone took the time to write real blog posts detailing an experience, then that's also worth a read.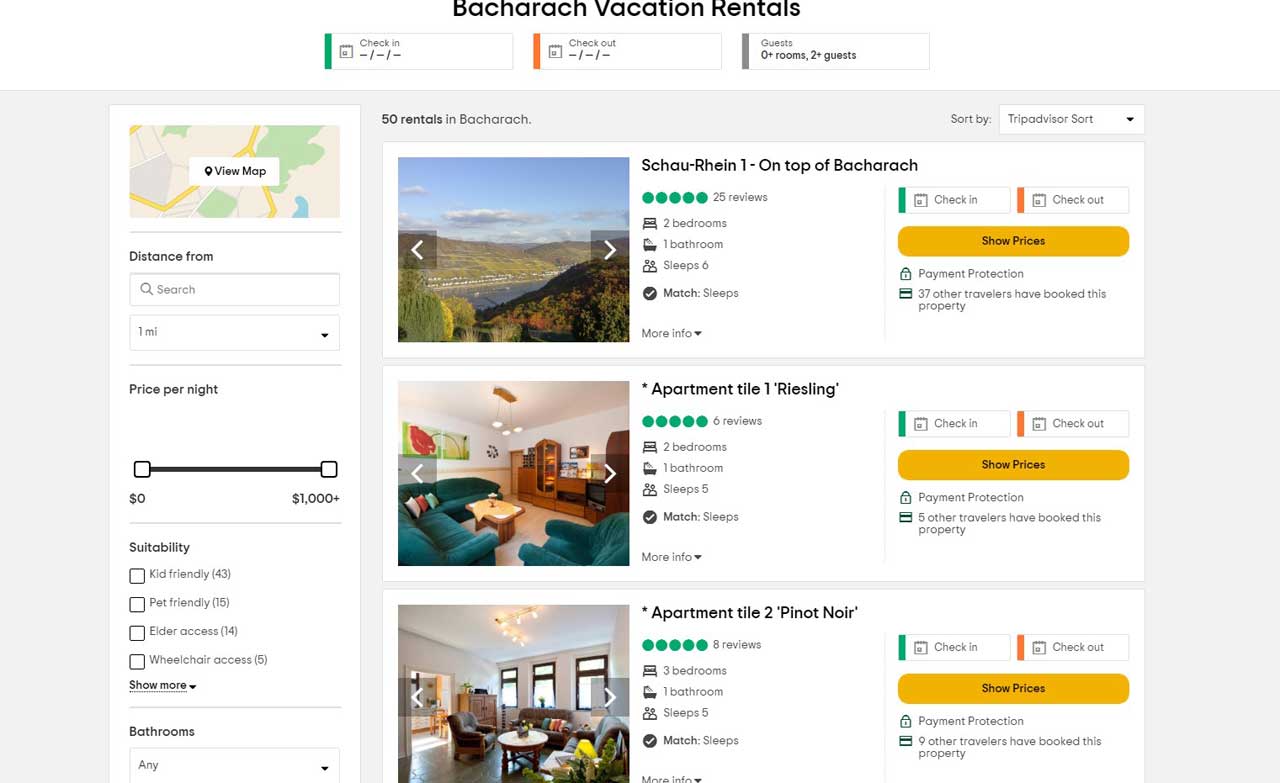 In fact, while Booking.com's reviews and descriptions are already accessible since we're on their site, we tend to put more weight on the TripAdvisor reviews.
That's because there's a bit of a wider community that includes people from both sides (buyer versus seller) of the travel industry so claims (good or bad) are more readily vetted.
2. Be Willing To Pay More For The Flexibility Of Booking Places With Free Cancellation & No Pre-Payment
A key consideration we make before confirming our booking is that cancellation and payment policy.
It's always harder to spend more money than we think we have to, but when it comes to paying more for flexibility, that's a cost that we're willing to eat.
We've had enough experiences with unexpected things happening on our trips over the years, and we'd rather not attempt to be in the business of predicting the future just to save a few bucks here and there.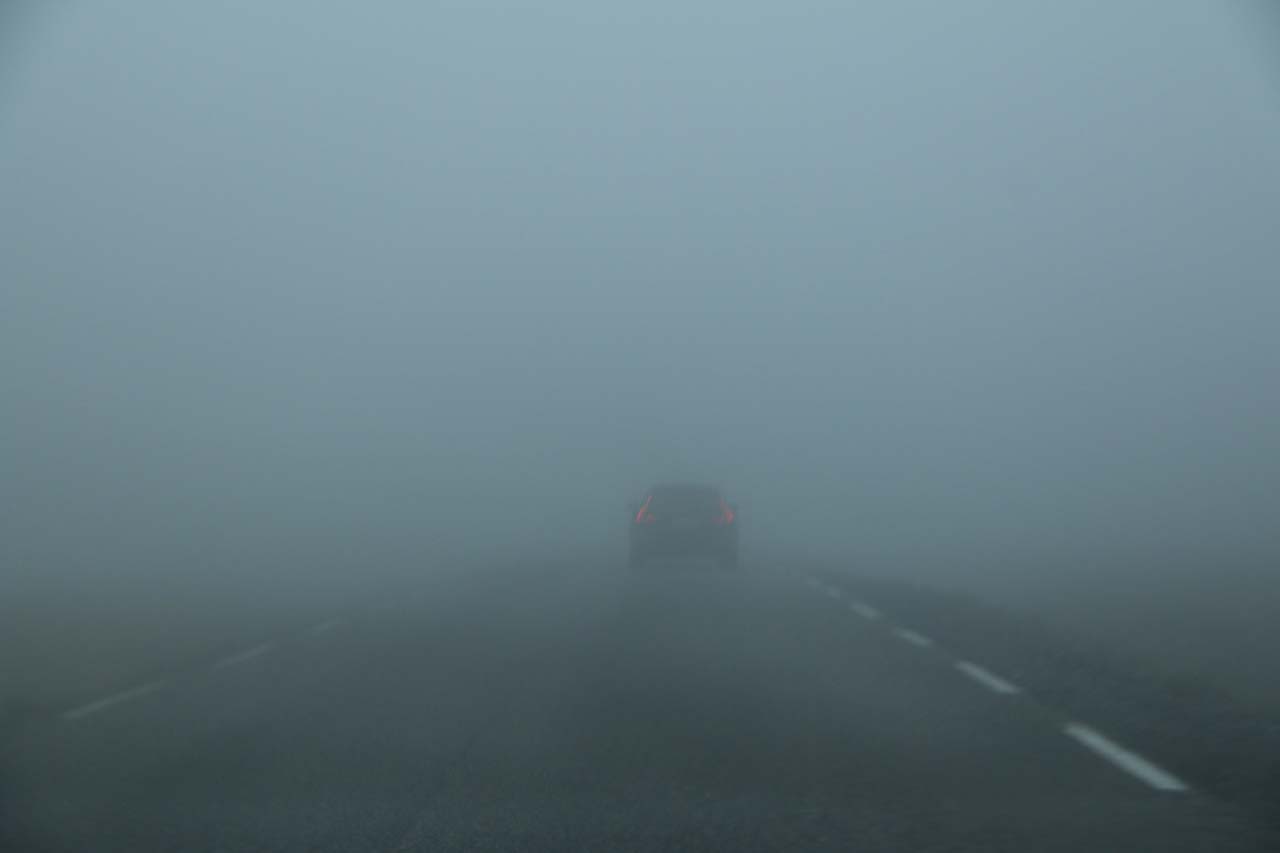 Indeed, there is a price on flexibility and freedom, and it's true that you generally get what you pay for.
3. Double Check Bookings Made Through Your Booking.com Account
Even after confirming our bookings, it's always a good idea to go back into our Booking.com account and double check our confirmations.
My wife and I sort of take a tag-team approach when it comes to this.
She generally makes the bookings and the accommodations research since she's pickier about where she stays.
After she's done, I look at her confirmations as part of my process to map these places out and put GPS waypoints on our navigation device(s) before going on the trip.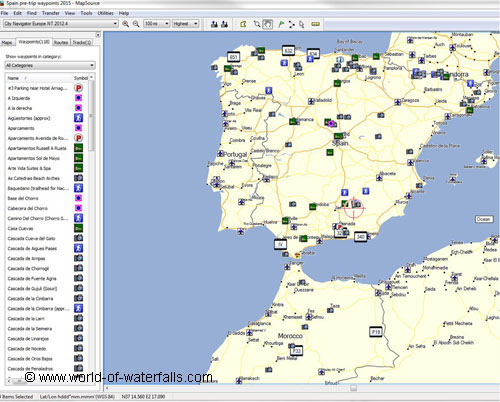 It turns out that during those times where I wasn't as thorough about double-checking dates or locations as I should be, then we'd have to spend valuable vacation time (as mistakes are often discovered while abroad) frantically making changes and cancellations.
So doing this step diligently goes a long way towards alleviating that last-minute stress.
4. Print Out Each Confirmation
These days, we often take for granted the availability of technology.
However, we've had situations where coverage was spotty, foreign sim cards weren't available, the smart phone was damaged or dunked in water (after all, we do chase waterfalls so this can be a thing), or the phone needed recharging.
Heck, the phone can even be lost or stolen (though that hadn't happened to us yet – knock on wood).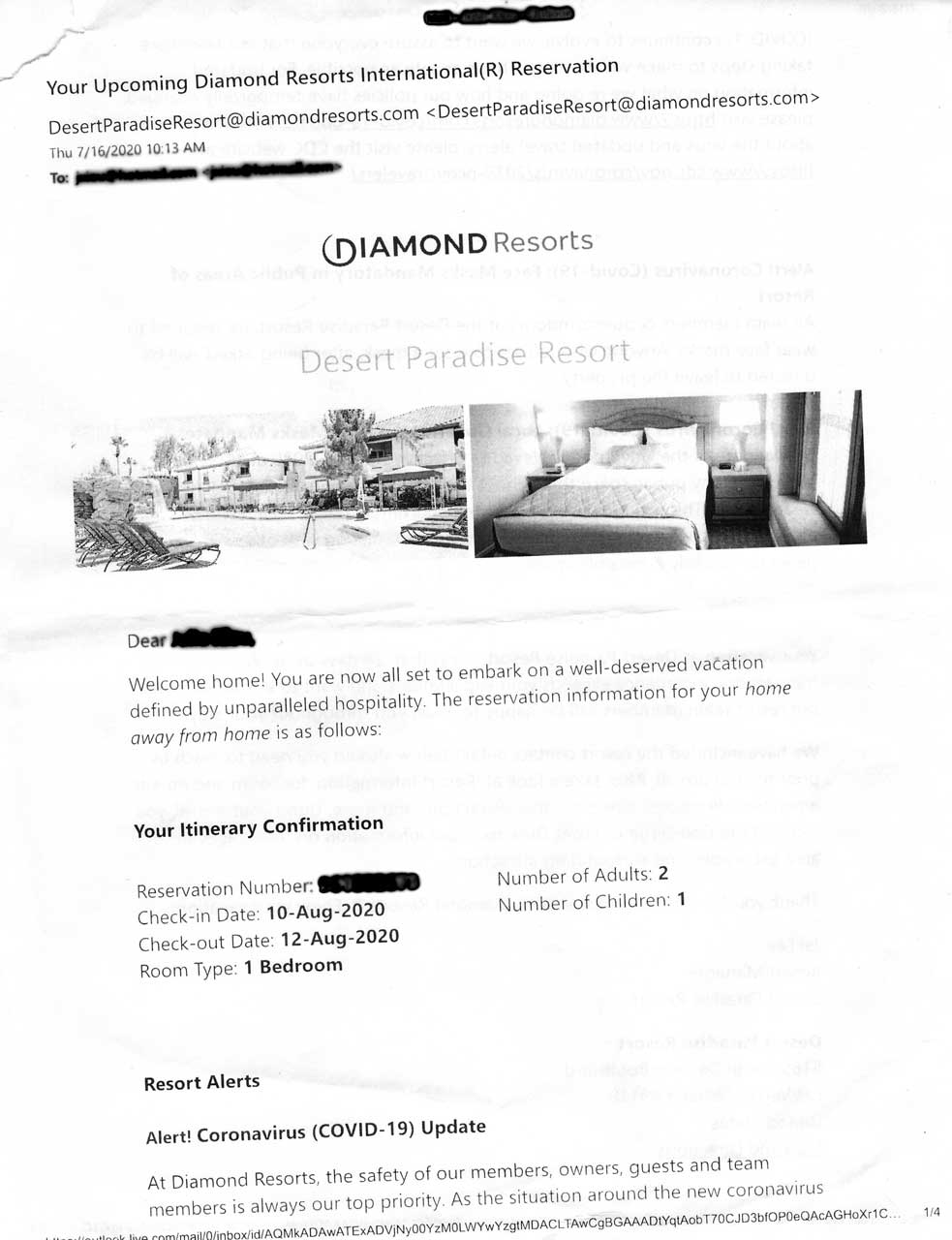 By printing out the confirmations, this not only forces us to double check our itinerary, but we also leverage Booking.com's excellent confirmation page to have the information on hand in the event technology fails.
Even while I'm busy driving on the road, Julie can text or call the proprietor with questions about check-in while referencing the printout at the same time.
Imagine trying to do that while swiping between screens (let alone keeping the eyes on the road if also driving)!
In addition, when we come back from our trip, having these printouts can continue to be a reference, especially if we discover an unexpected charge but Booking.com's confirmation details are no longer available online.
5. Call Accommodation Before Checking In On The Day Of Or Day Before Actual Stay
Speaking of calling the proprietor, we've often found it useful to call or text (typically on the day of our stay but sometimes the day before) to inquire about check-in procedure.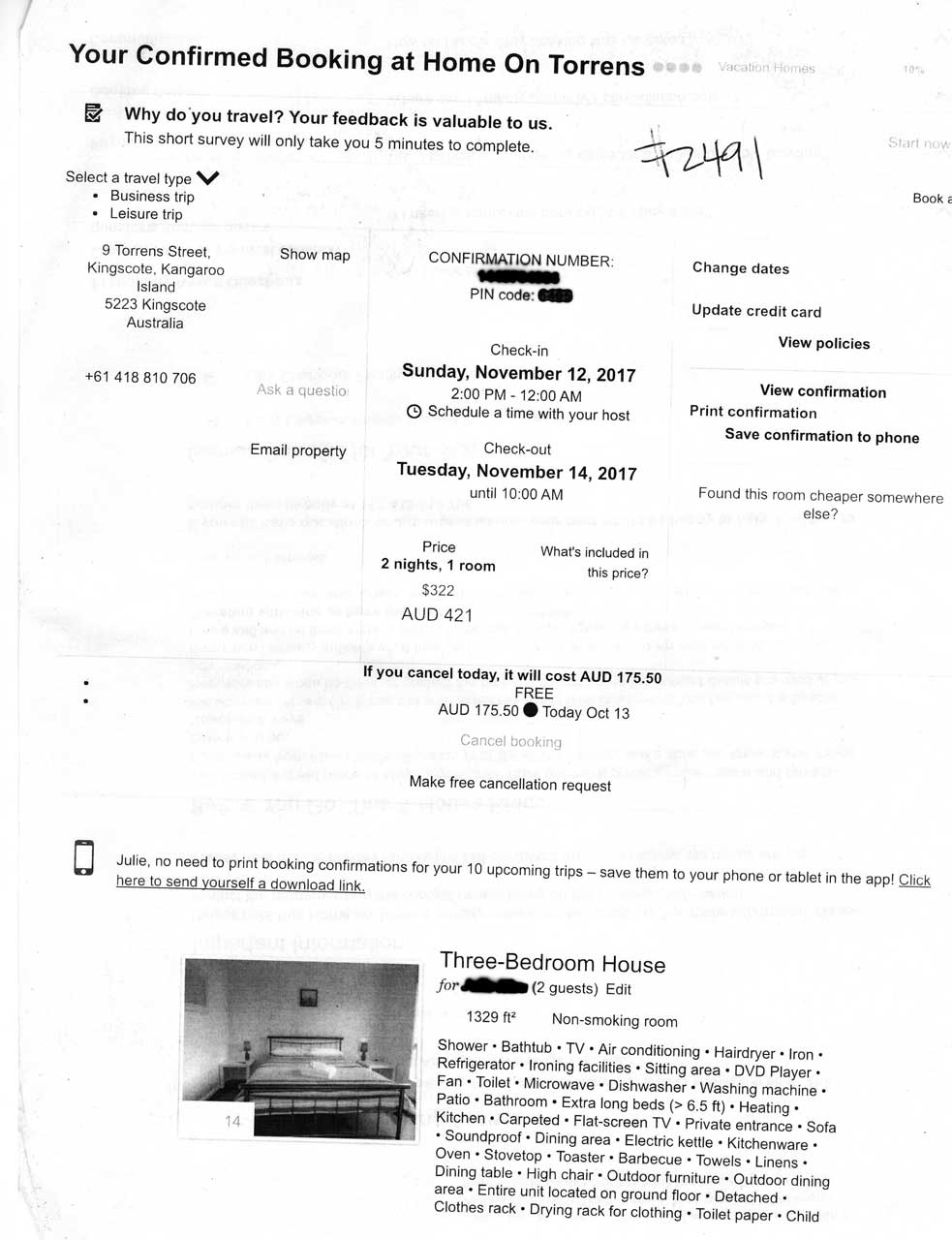 This is especially the case if we're dealing with a private owner and not a big company as details about how we get the keys or the combo become foremost in our minds.
Therefore, if we expect to be checking in late, we try to call and get further instruction given the chance that the office or reception (if applicable) might be closed by the time we show up.
When there's no office, we often have to be in consistent communication with the person we'd have to meet and greet in order to check us in (typically in private residences or apartments).
Indeed, going through this extra step assures the proprietor that we're coming and this booking is happening.
6. After the trip, double check the credit card statements for any unexpected charges
I know not everyone does this (especially after coming back from a trip), but I've found it to be a good idea to do finances every month.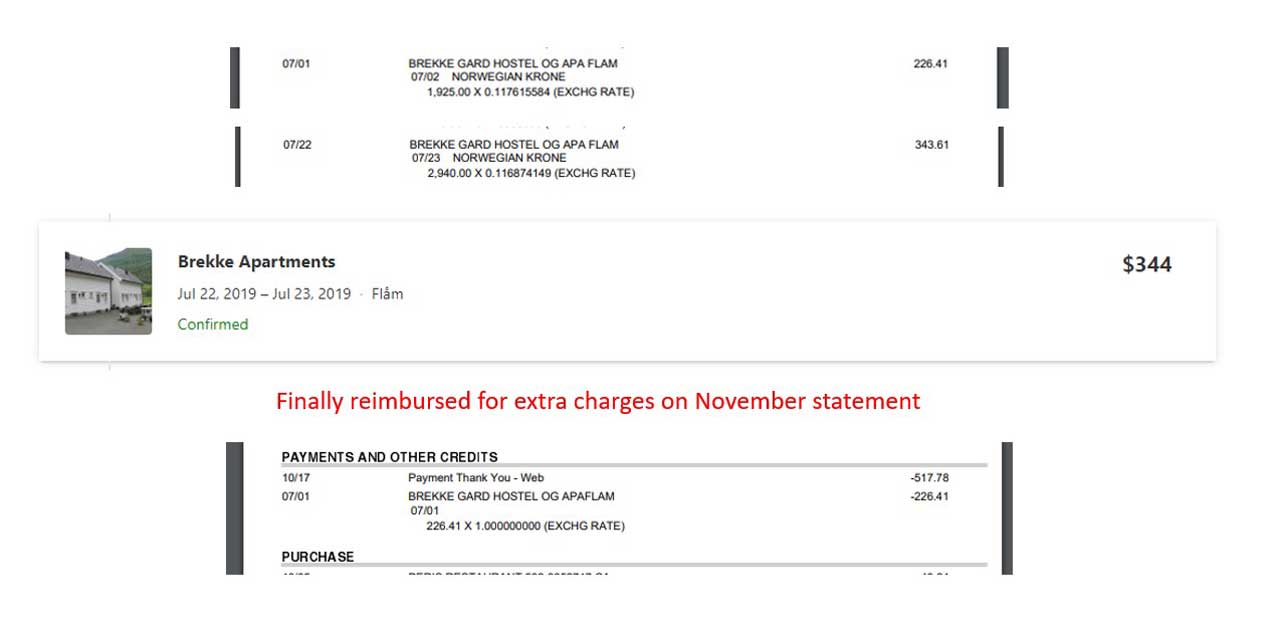 Even if you don't do this regularly, at least take the time to look at the charges on your credit card statements to ensure the charges are legitimate.
I've caught double charges by doing this, and having the statements along with the Booking.com confirmations (remember those printouts?) would typically be enough evidence to overturn them.
If disputes do arise, we would take it up with the credit card company (instead of the Booking.com middle-man) since they're typically better at defending the consumer.
More often than not, the credit card company will reach out to the proprietor (not Booking.com) so they'll arbitrate the claim between buyer and seller (which Booking.com would have done anyways if they were asked to arbitrate).
Granted, some charges have cryptic payee names (not all of them explicitly say "Booking Com BV" or something like that).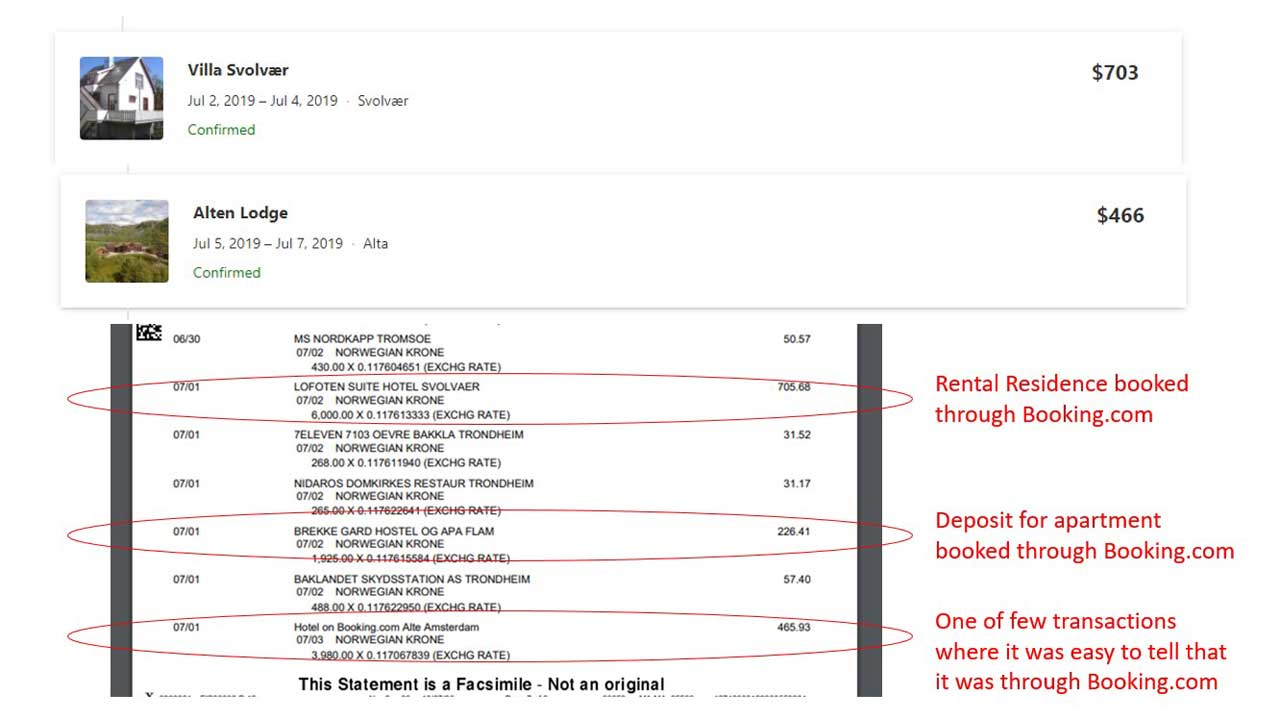 So that's where consulting the charge amounts with the estimates in the confirmations once again helps resolve these things.
Final Thoughts / Conclusion
In conclusion, we view Booking.com as merely a tool to make it easier for us to realize our travel experiences – nothing more, nothing less.
It's with this understanding of Booking.com's role in our accommodation transactions that we still consider them to be legit and not a scam.
However, because it's merely a tool to allow ourselves to be our own travel agent as far as accommodations are concerned, we do have to be self-sufficient and savvy.
And that's where some best practices that we've acquired over the years have helped us avoid some pitfalls that seemed to have affected quite a few users.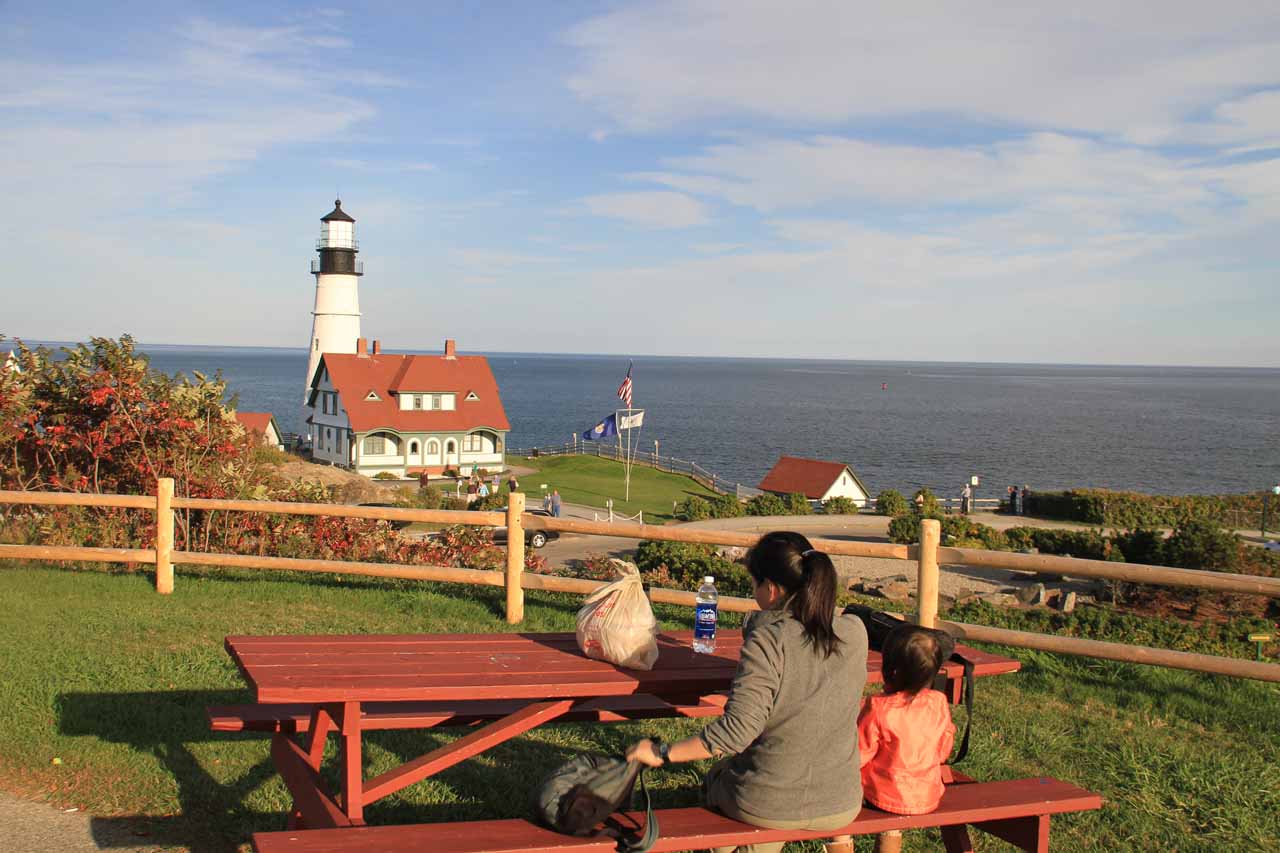 Nevertheless, we've appreciated how Booking.com saved us time and kept us organized thanks to their user interface and maps.
We've also appreciated their compact yet thorough confirmations (and printouts), which came in handy before, during, and even after our trip.
Indeed, at the end of the day, whatever tool you use ultimately comes down to preference.
And as far as our preference for booking accommodations is concerned, we've detailed in this article why we trust Booking.com and why we recommend using them.
Please note that this is not a sponsored post. However, there are affiliate links that help pay for this site. You can read more about these in our affiliate disclosure in the footer at the bottom of this post. If you have questions or comments, please use the comment box below.
Trust and Security
8.0/10
Customer Service & Support
6.0/10
Pros
Saves time with very intuitive and efficient interface
Tight Confirmations with relevant info
Very helpful map engine
Easy to cancel or make changes or at least get in touch with proprietor
All-in-one organization of bookings to facilitate managing them
Cons
Disputes better handled externally
May artificially step up urgency to panic buy
Default setting tends to show unavailable properties
Prices are only estimates
Listing specifics provided per proprietor's discretion (so you still may not know what room or unit you're getting)
Visitor Comments:
Got something you'd like to share or say to keep the conversation going? Feel free to leave a comment below...
Client Satisfaction Means NOTHING to Booking.com!
April 12, 2021 7:27 am
-
Recently, I've made a reservation through Booking.com. There was a certain price throughout the reservation procedure, which almost tripled in fine print when I entered my credit card details, and I didn't see it. I wanted to cancel free of charge - minutes after placing the order! - but that's it, all in vain. They… ...Read More