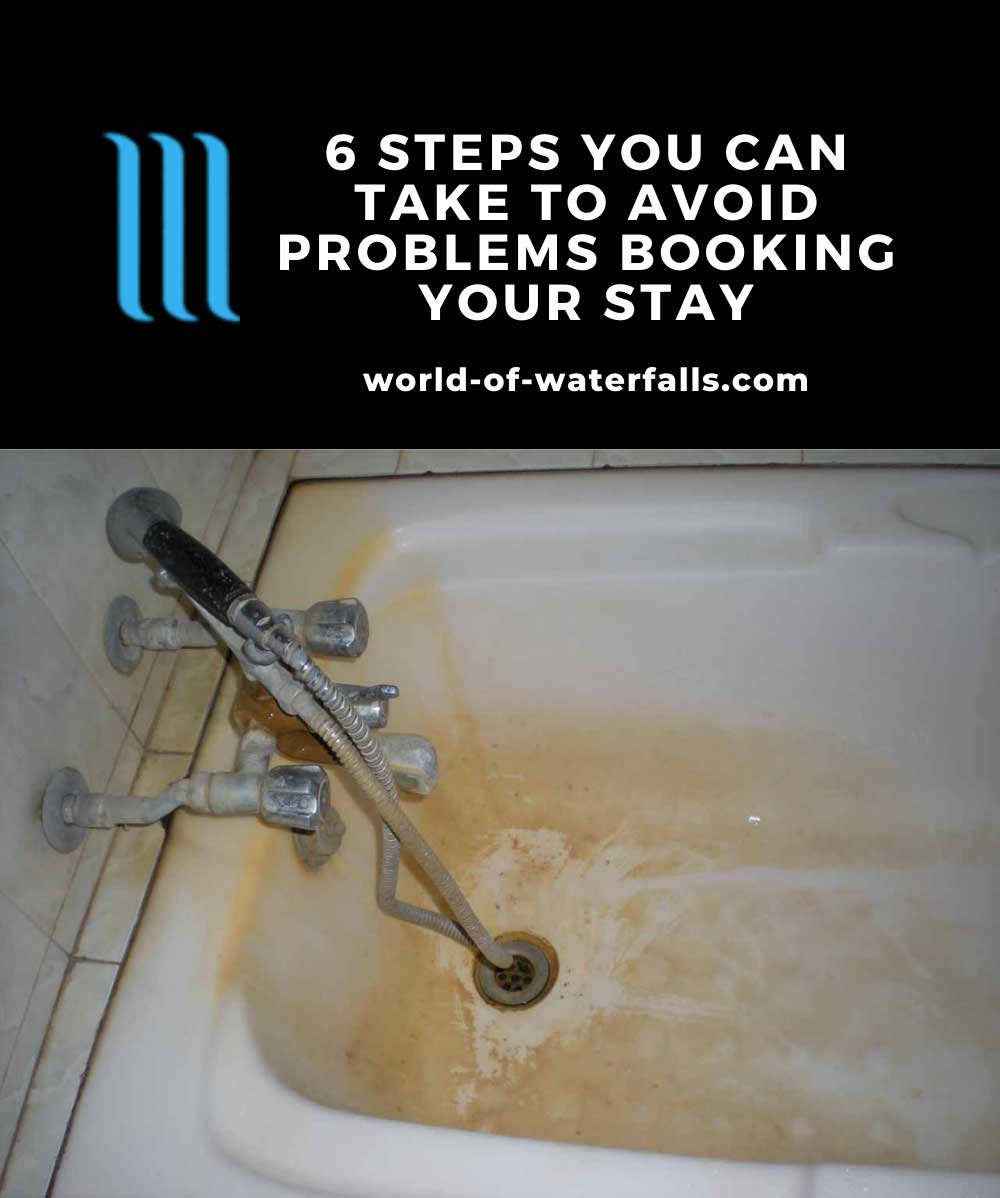 We've stayed in many different accommodations in the decades that we've traveled the world chasing waterfalls. In that time, we've had our share of fraud, scams, and costly misunderstandings, which can occur any time you book places online. As a result of our mistakes made over these years, we've come up with 6 steps that we've employed to avoid (or at least minimize) problems that might occur in any future stays. Here they are in the order of the booking cycle as they happen before, during, and after the stay(s).
1. Cross Checking Listing Descriptions and Reviews with External Reviews
In order to get a better idea of what a place is like before making reservations to stay there, we have to rely on pictures, listing descriptions, and reviews (which are the online version of word-of-mouth).
Prior to that, we were likely to trust the word-of-mouth of people we knew or spoken to in person, or we had an idea about the place we're considering from firsthand experience.
However, that's not always an option, which is why reviews are so important for places we've never been to before.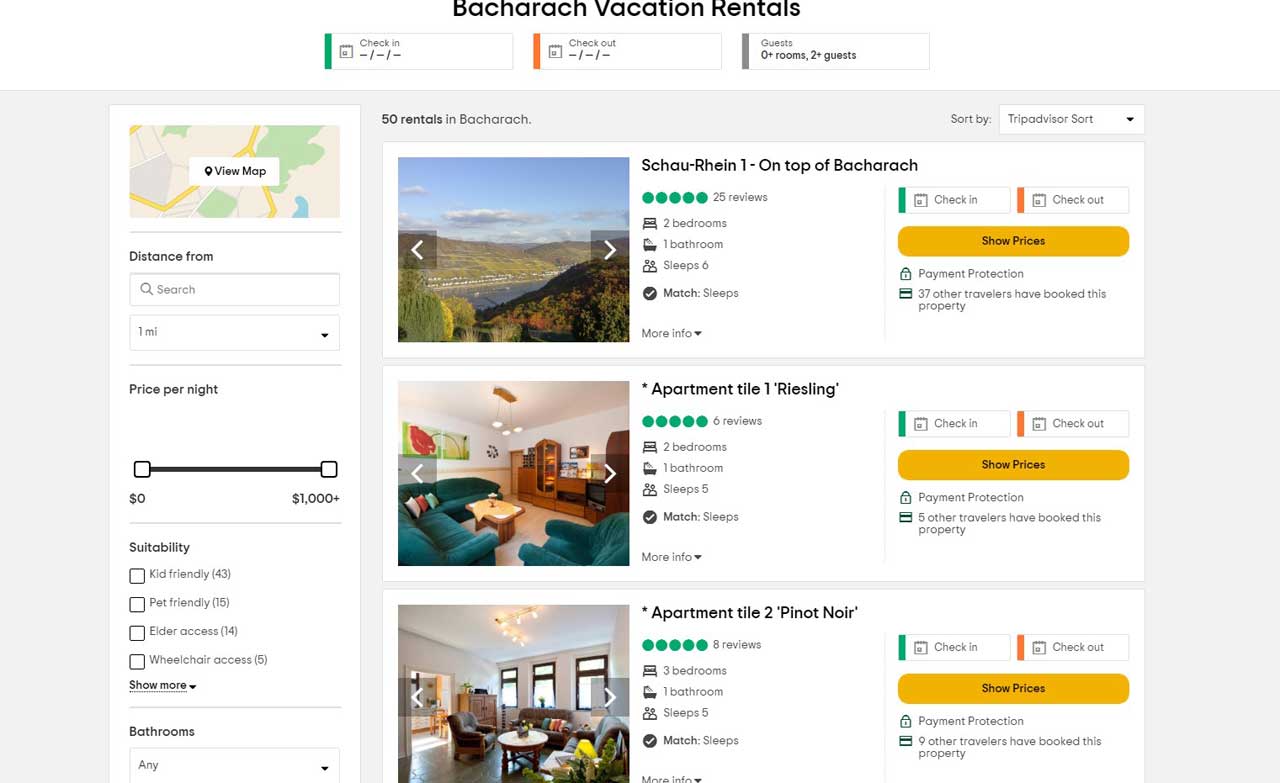 That said, when we read the descriptions as well as the reviews, we have to diversify the sources of opinions that we're reading from.
If we read reviews and descriptions from Booking.com or Hotels.com, then we'd want to cross-check them with TripAdvisor, Yelp, or blogs from people who happened to have stayed at the place(s) under consideration.
TripAdvisor is especially helpful because they include opinions from local experts as well as people from the vendor side as well as the client side.
So it's not always from a single source where it might be easier to be swayed by ulterior motives or biases.
At the very minimum, this helps us to make a more informed choice on where we're staying before committing any money.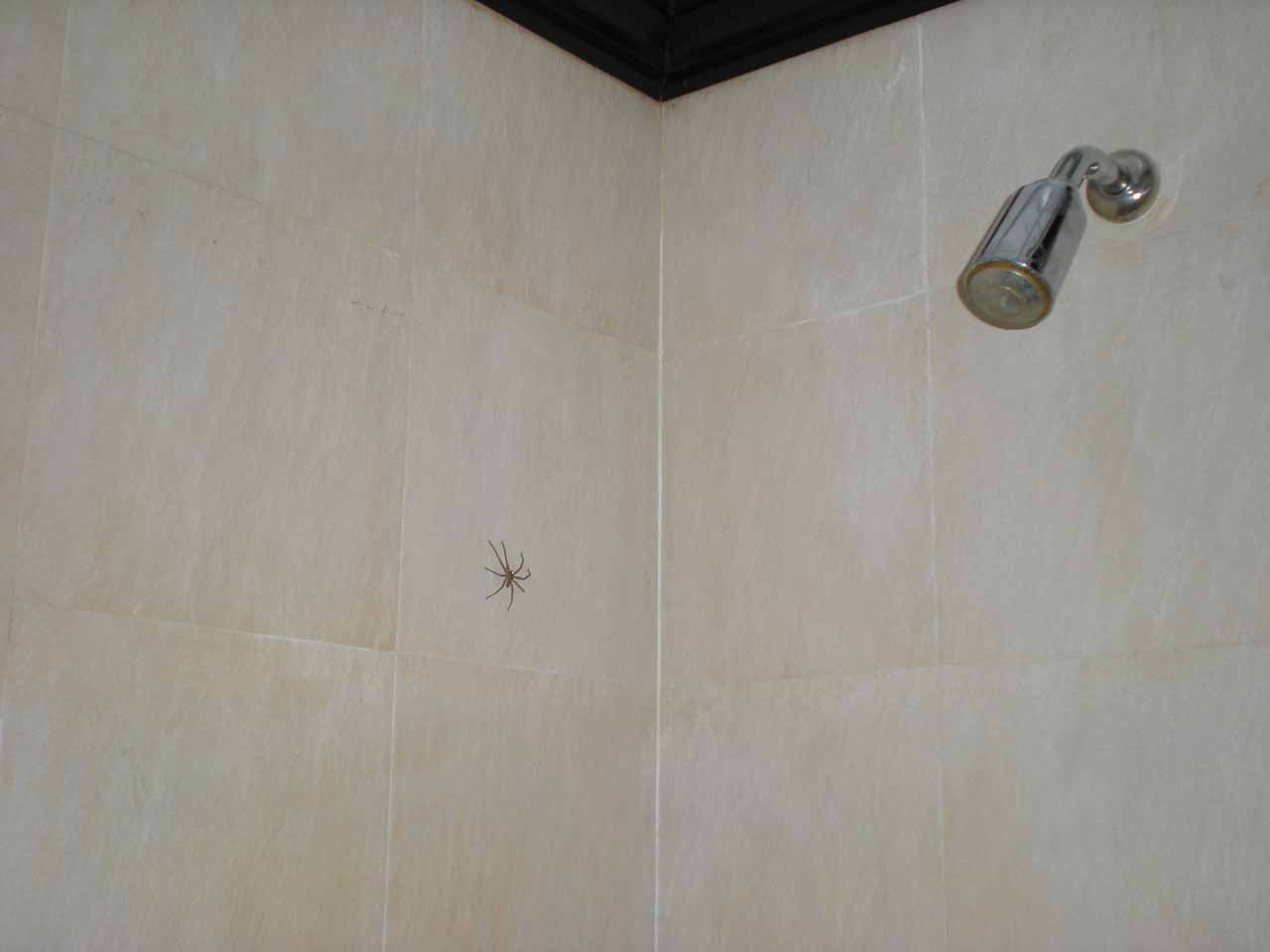 Of course, if we're picking a place off the beaten path, then there might not be as many reviews (if any) and we'd have to take our chances.
But at least under those circumstances, we're aware of the risk we're taking.
2. Be Willing To Pay More For Accommodations With Free Cancellation & No Prepayment
Another key consideration we make before confirming our booking is examining closely the cancellation and payment policy.
Most booking engines (we've mostly been using Booking.com) explicitly call out the terms and conditions of the booking even before you commit money by confirming the reservation.
While not all bookings have free cancellation while not collecting any money ahead of our stay, we're generally willing to spend more for such accommodations because we'd rather not attempt to be in the business of predicting the future just to save a few bucks.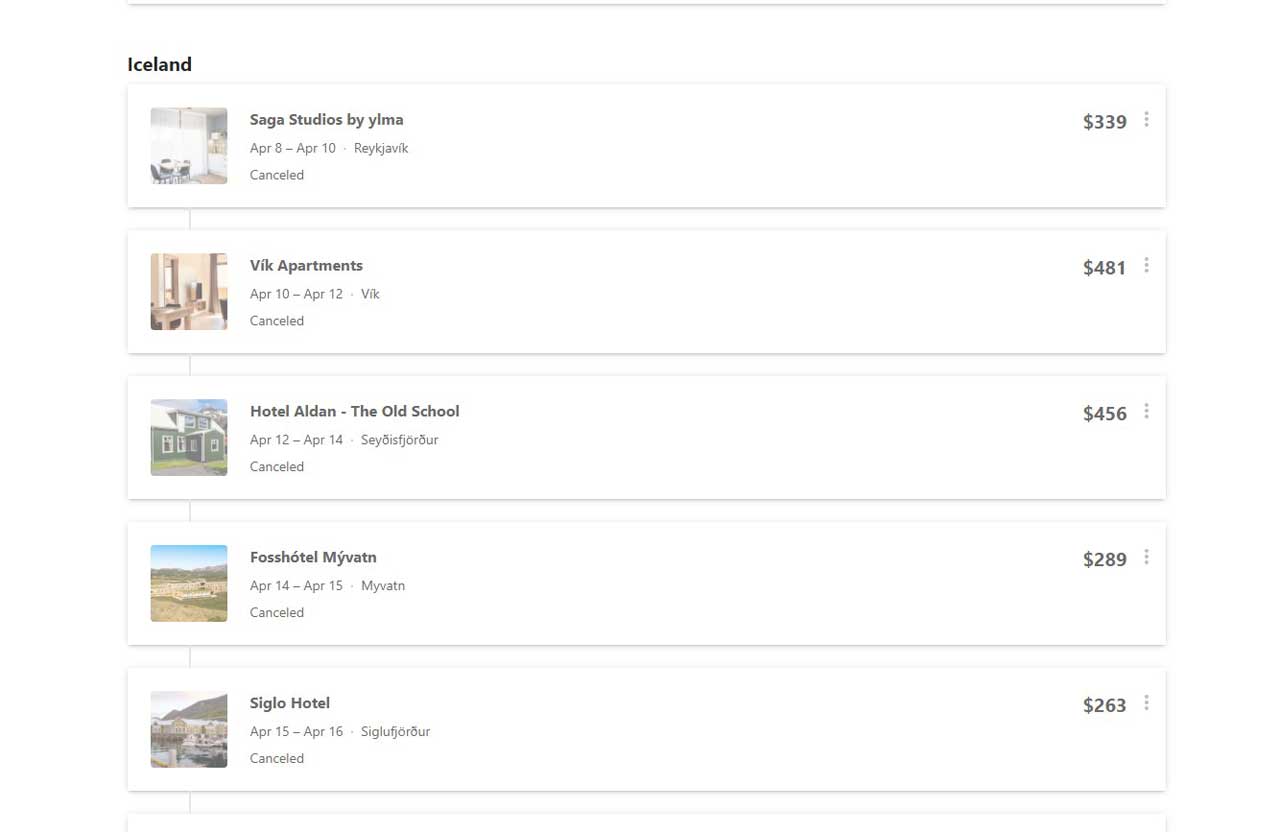 Even after making the confirmation, it helps if the booking confirmation shows the cancellation and pre-payment policies (as well as payment status) as reference so we know what we paid for.
That said, for those situations where accommodations offering free cancellations and no pre-payment aren't available, then we at least know which accommodations where we took the risk.
3. Double Check Bookings
Once we've confirmed our bookings, we've found that it's always a good idea to go back through those booking confirmations just to make sure that we got what we thought we're asking for.
Things like the check-in dates, the types of rooms (apartment? condo? or just a room?), number of beds, location, self-parking, etc. are all things worth checking for.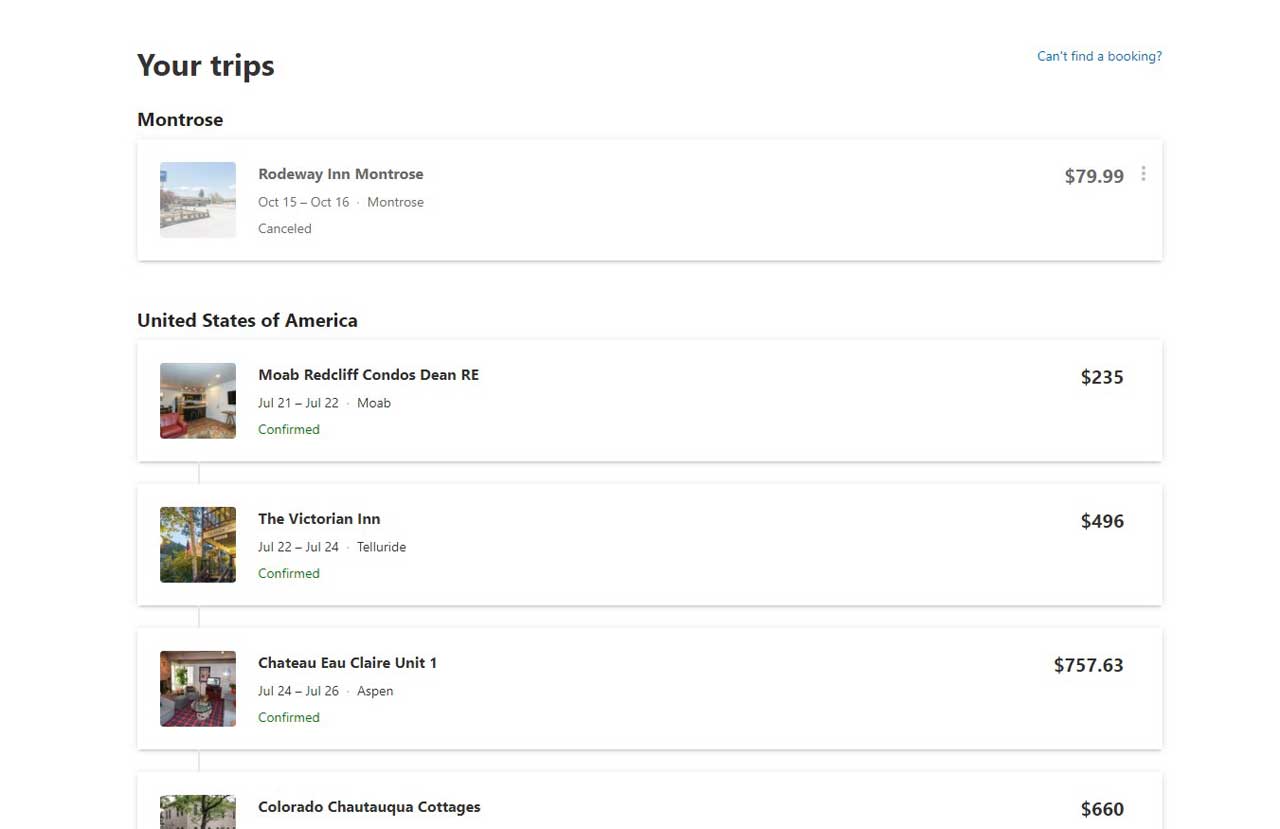 Personally, my wife and I sort of have a tag-team approach when we book accommodations.
She makes the accommodations research and bookings because she's pickier about where she stays.
Of course, she also consults with me concerning location because I care more about the logistics and how much time would be wasted (or saved) depending on how central the place is and how hard it is to find parking.
Once she's done making the bookings, I then take her confirmations and save waypoints for each of the accommodations in a map that can upload these waypoints to a GPS navigation device.
I use Garmin's BaseCamp (or MapSource, which was the predecessor), but if I wanted to, I could do all this in Google Maps.
This is part of my pre-trip research process so it already builds in this double-checking aspect of the accommodations.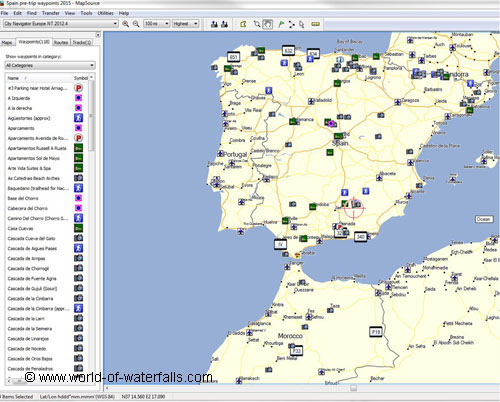 That said, how diligent and rigorous we go through this step will have a direct result on the quality of the results.
For example, it turns out that we have gotten into some trouble or spots of bother when I wasn't as thorough about double-checking dates or locations as I should have been.
In those instances, we wound up having to spend valuable vacation time frantically making changes and cancellations (where those free cancellation policies from step 2 came in handy).
4. Print Out Each Confirmation
With the increased reliance on technology (namely smart phones), I know this step is really easy to skip.
That said, we've had situations where technology has failed us when we most needed it.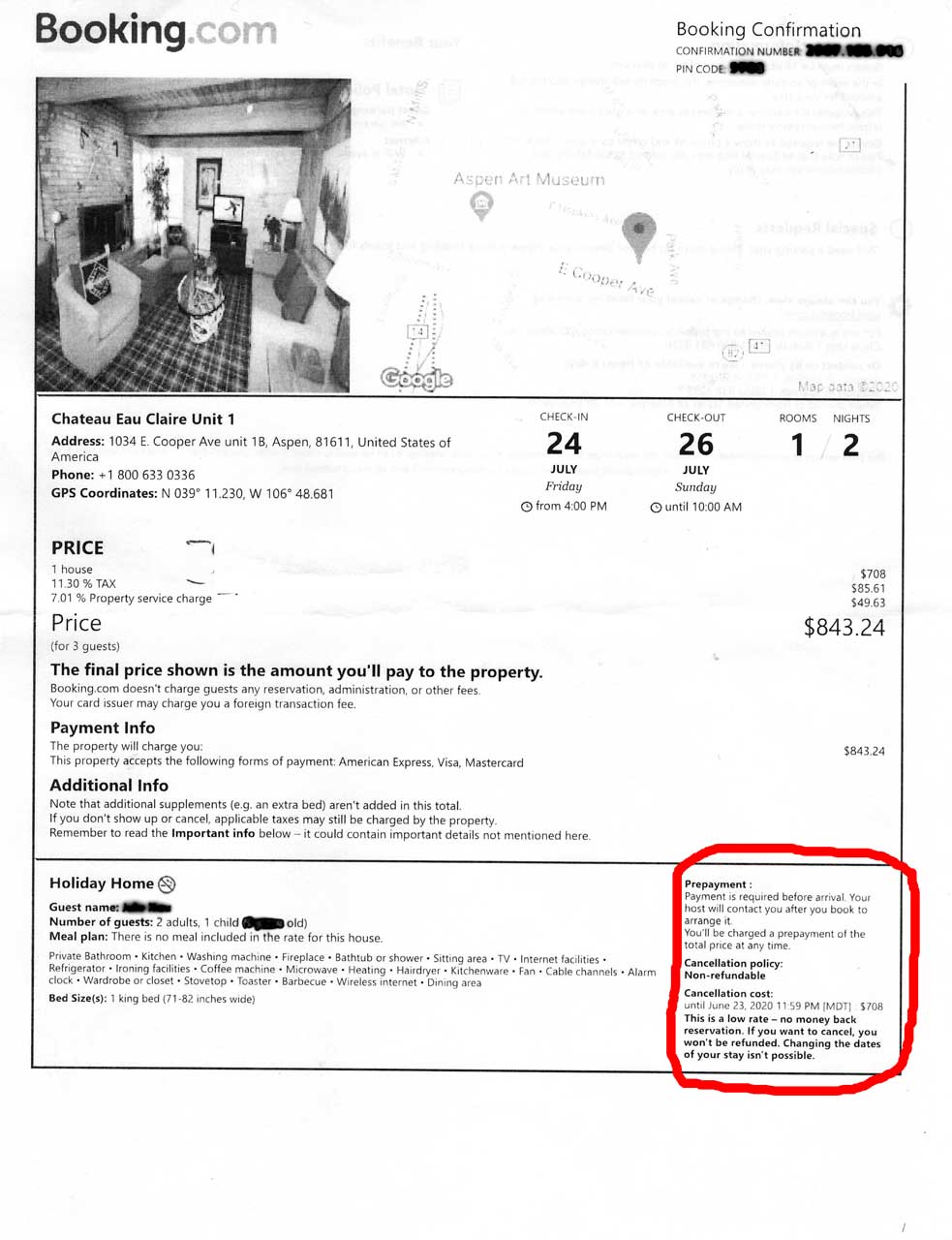 For example, coverage was spotty, we had neither the time nor the access to purchase foreign sim cards, the smart phone was damaged or inundated in water (a very real possibility since we do chase waterfalls), or the phone needed recharging.
Furthermore, the phone could be lost or stolen (though that hasn't happened to us yet – knock on wood).
So that's why we advocate printing out those accommodation confirmations before showing up to our accommodations.
By having these printouts, this not only forces us to double check our itinerary, but we have that confirmation information on hand as evidence of what we booked even if technology fails.
In our experiences, the confirmation pages produced by Booking.com wastes the least amount of paper (or wastes the least amount of screen real-estate) while providing all the necessary info concerning that booking in the first place.
In those times that we've had to book through other engines like Expedia, we've had to be mindful of the longer confirmation pages with lots of wasted fluff (often times still missing listing details) and print out fewer pages.
Of course, there are instances where we had to make changes in the middle of the trip and having access to a printer wasn't possible.
In those circumstances, then we'd have to fall back on taking a screen capture of the confirmation (or multiple screen captures if more than one page).
The confirmation printouts also halp to free us up to call or text the proprietor with questions about check-in.
Imagine trying to do that while swiping between screens looking for the screen shot of the confirmation page you're referencing.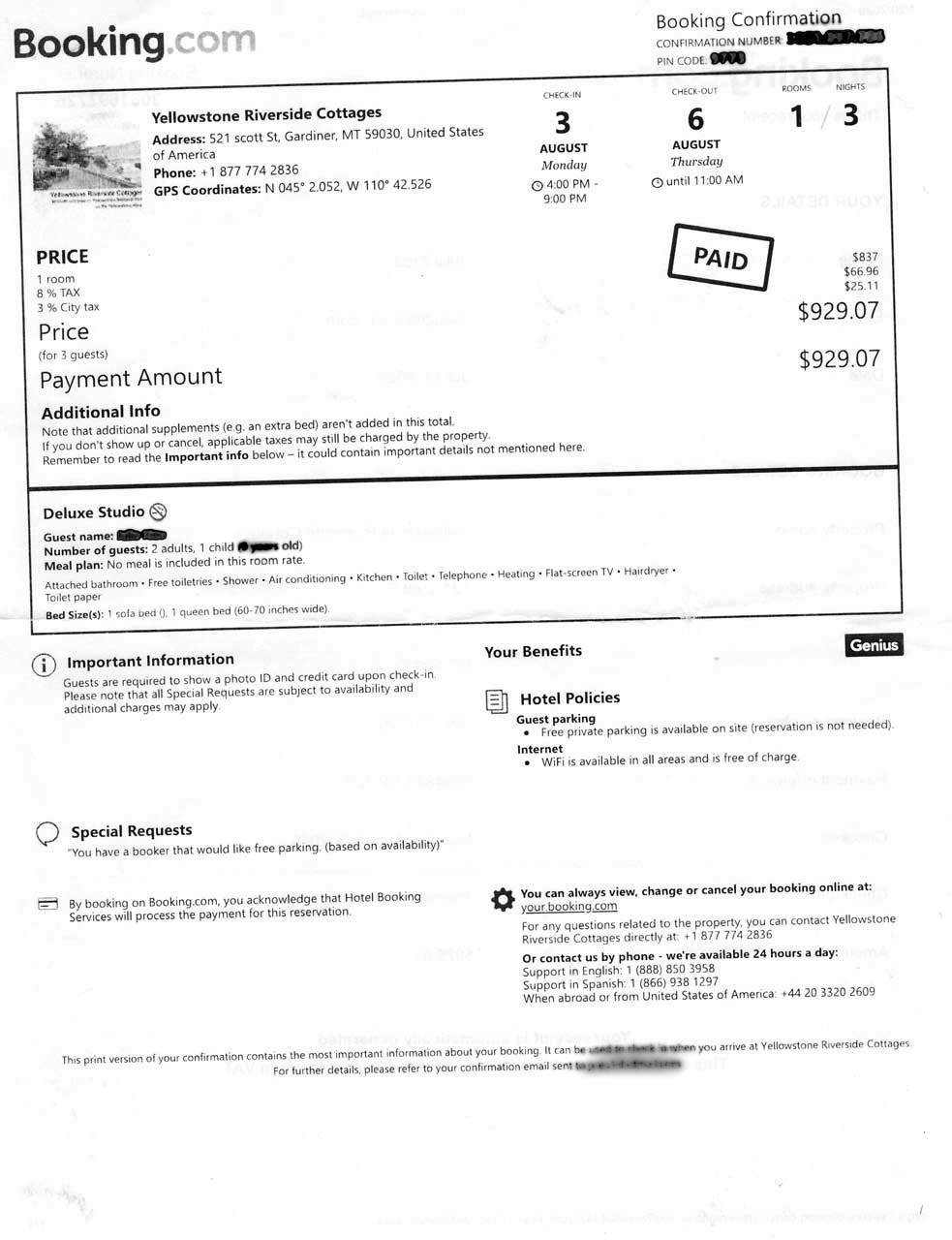 Finally, when we come back from our trip, having these printouts can continue to be useful.
For example, confirmation details tend to no longer be available online some time after having fulfilled the stay, but disputes over erroneous charges may still require contesting.
5. Call Accommodation Before Checking In
This step is pretty important in order to ensure that our reservation is indeed happening while at the same time ensuring the proprietor that we're coming.
We've often found it useful to call or text (typically on the day of our stay but sometimes the day before) to inquire about check-in procedure.
After all, we tend to book self-catering apartments or condos, which often doesn't have a formal office or lobby 24 hours a day, 7 days a week.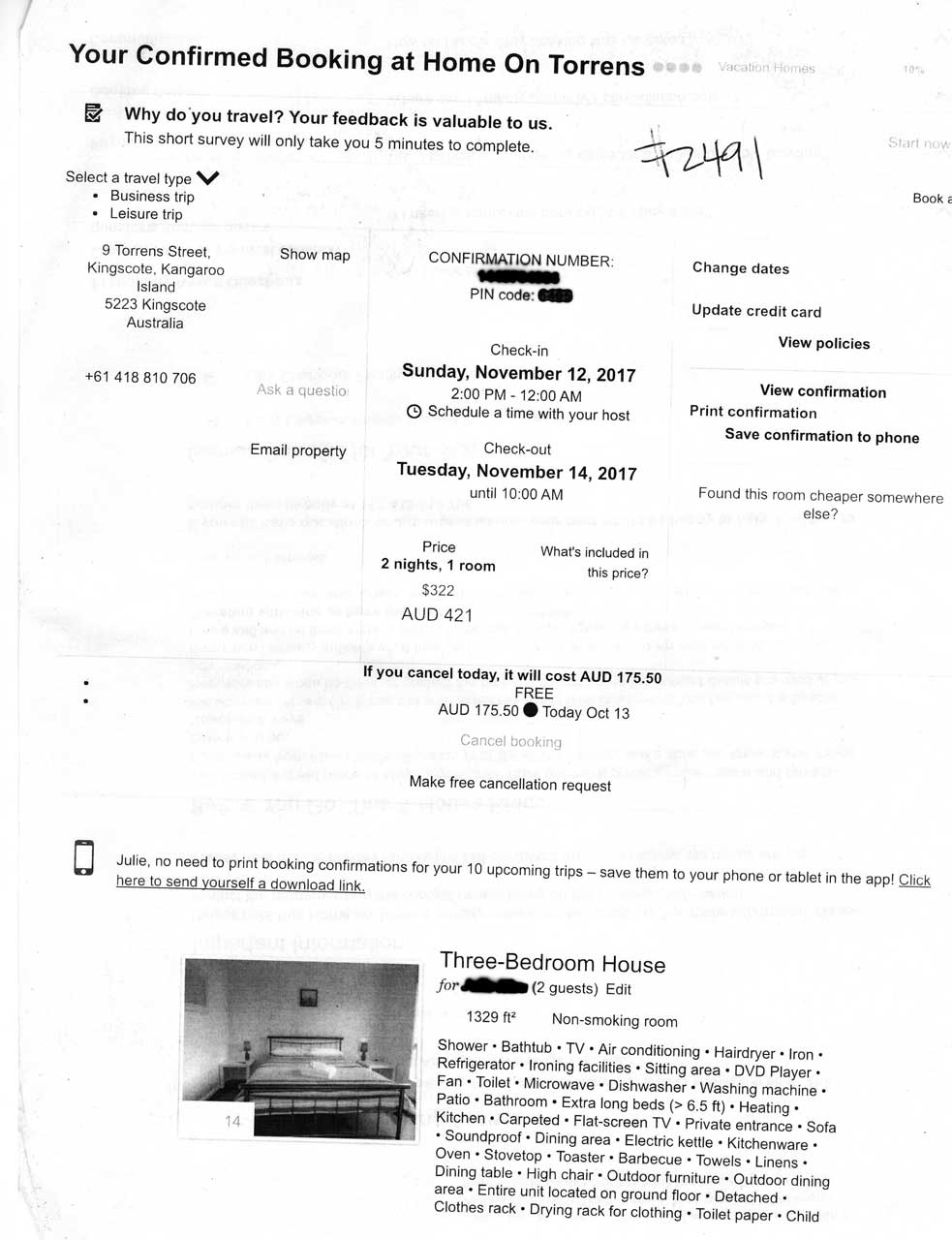 Even if they do have this, the reception desk may not be open all the time so we'd have to call and get further instruction on what to do in order to check in.
When there's no office, we'd often have to be in constant communication with the person we'd have to meet and greet in order to get the keys or the instructions to unlock the door (again, typically in private residences or apartments).
Moreover, by going through this extra step, it also assures the proprietor that we're coming and this booking is happening (thereby alleviating any doubts on their end of a no show).
6. Double Check For Any Unexpected Charges After The Stay Or Trip
Let's face it. People make mistakes, and some may not even have the best of intentions.
That's why we do this step, especially coming back from a trip (as I'm wary of checking my bank statements online overseas over someone else's network).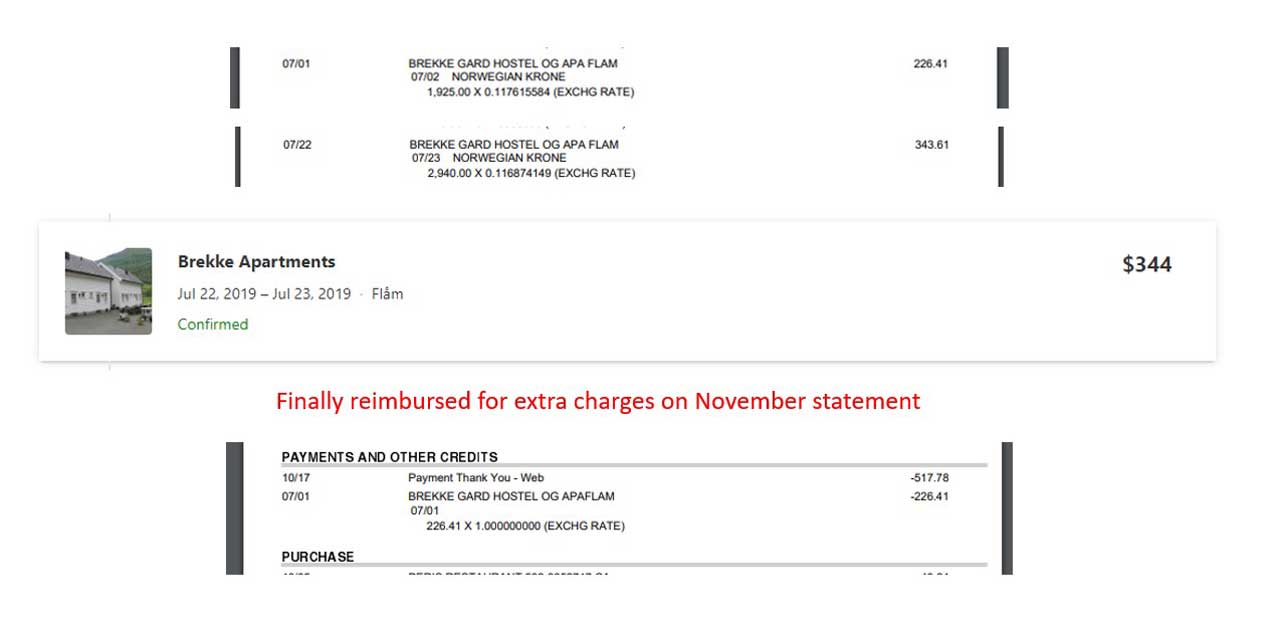 Personally, I do finances every month, and this is the vehicle by which I do this step as part of my standard operating procedure (SOP).
However, even if you don't check your finances regularly, at least take the time to examine the charges on your credit card statements to ensure the charges are legitimate.
Indeed, I've caught extra charges (as well as double charges) by doing this.
Moreover, having the statements along with the confirmation printouts from step 4 would typically be enough evidence to overturn or resolve disputed charges.
In our experiences, the confirmation page information (even on Booking.com's system) can go away on our account after the trip was complete, which is why it's important to have these printouts.
If disputed charges does happen, then we would contact the credit card company (instead of the middle-man like Booking.com) since they tend to be a better mediator and defender of the consumer using their card.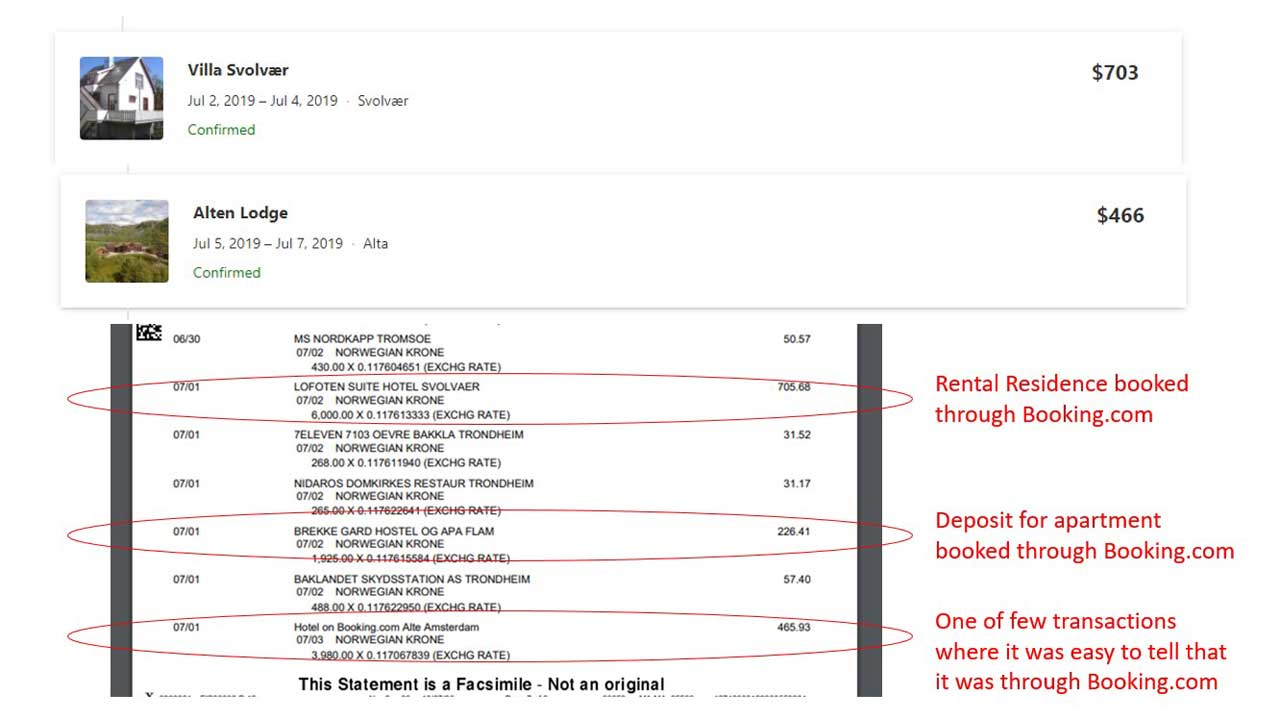 In our experiences, the credit card company reaches out to the proprietor (not the middle-man) so they'll arbitrate the claim between buyer and seller).
Had we gone through the middle-man like Booking.com or whatever booking engine instead, they would have done the same thing acting as the arbitrator anyways.
Of course, we do have to decrypt some of the cryptic names of the payee in the credit card statements as not all the charges explicitly state the name of the booking company or make obvious the name of the accommodation.
Under these instances, we'd typically correlate the charge amounts with the estimates provided in the confirmation printouts.
Conclusion
In our years of experience chasing waterfalls around the earth, we know firsthand that it's a buyer beware world out there.
This is especially true if we're our own "travel agent" by booking accommodations ourselves through the use of booking engines like Booking.com, Hotels.com, Expedia, Travelocity, etc.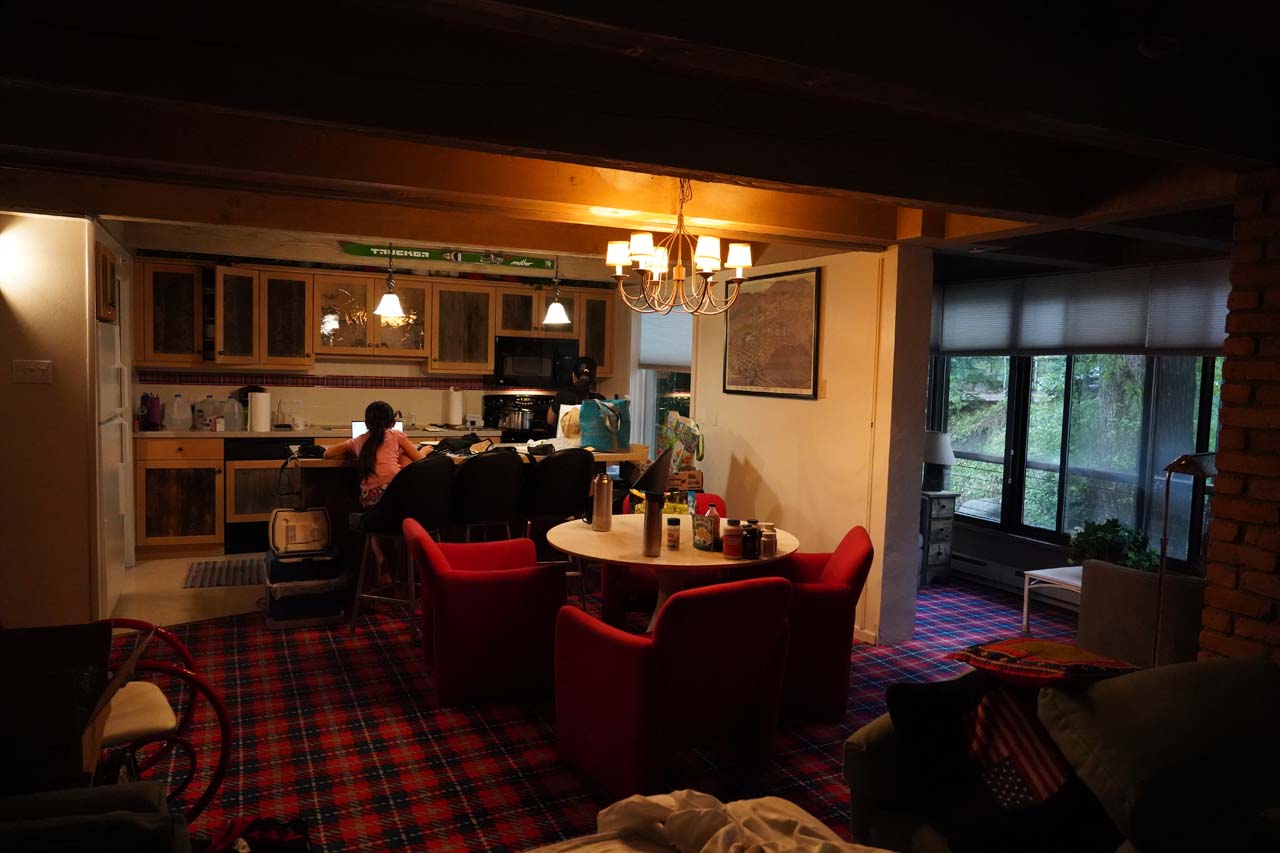 That's where consistently applying the best practices we've acquired over the years and shared in this article has helped us avoid (or at least minimize the likelihood) of problems that inevitably can occur.
The choice of how you book your accommodations ultimately comes down to your preference (whether you use booking engines or professional travel agencies or you just book directly by yourself).
However, we've found that Booking.com has helped us to execute our best practices most efficiently and accurately, and that's why I recommend using them to make managing our accommodation bookings easier.
Click the button below or read the review that I've written about them to learn more about them.
Visitor Comments:
Got something you'd like to share or say to keep the conversation going? Feel free to leave a comment below...
No users have replied to the content on this page