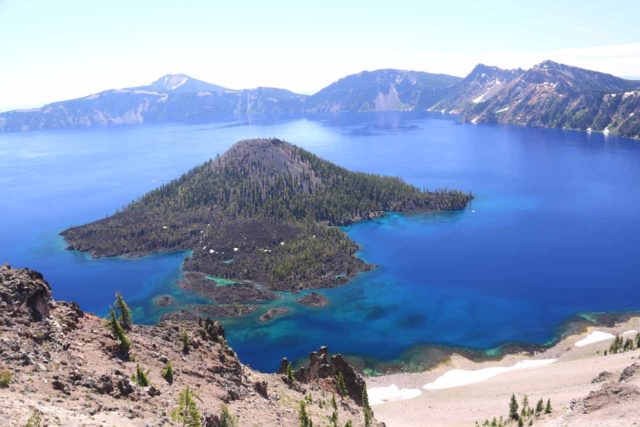 10-July 2016 to 16-July 2016:
After having our fill of this lake, we ultimately went back to the Bumpass Hell Parking Lot and decided to gear up and cross the police tape. I figured that it couldn't be as bad as the "extremely hazardous" conditions that the park was advertising (or at least I thought it was perhaps a little too conservative given how lots of people tend to show up to these kinds of hikes unprepared) and so I was pushing to do the hike.
Of course, when Mom saw the closure sign, she called out to me and wondered if it was wise to do this, which further raised some doubts as to whether my confidence in the park being overconservative was unfounded or not. In any case, I convinced them that we could go on this hike and then be open to turning back when (if) we'd get to parts where it might be too dangerous to proceed. And so we continued on with this doubt in our minds…
[Show Trip Report As Single Page]
Visitor Comments:
Got something you'd like to share or say to keep the conversation going? Feel free to leave a comment below...
Nevada gas prices
April 28, 2021 1:32 pm
-
Yes, western Nevada gets California refinery formulations, so gas is expensive. And Washoe County (Reno metropolitan area) has higher gas taxes! Renoites make a point of filling in Carson City or Douglas County if they're down there. And, of course, next time you're thru Reno you can check out Hunter Creek Falls! ...Read More