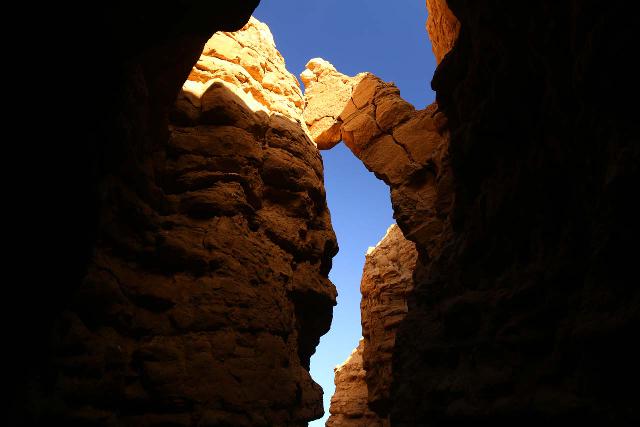 8-February 2019 to 10-February 2019:
Along the way, I spotted an amphitheater perhaps for ranger led talks at night. I also ran into an English person who said that there was some commotion about bighorn sheep. However, he didn't see any.
Finally at about 12:20pm, I had returned to the trailhead and our parked car. However, Julie was nowhere to be seen despite having been ahead of me (at least fom what I could tell during my return hike).
When Julie finally got back to the trailhead at 12:25pm, she told me that she saw a ram! And she made sure to let me know that I should have taken the main trail back instead of the alternate one. In any case, she showed me the iPhone photo and sure enough, she saw one…
[Show Trip Report As Single Page]