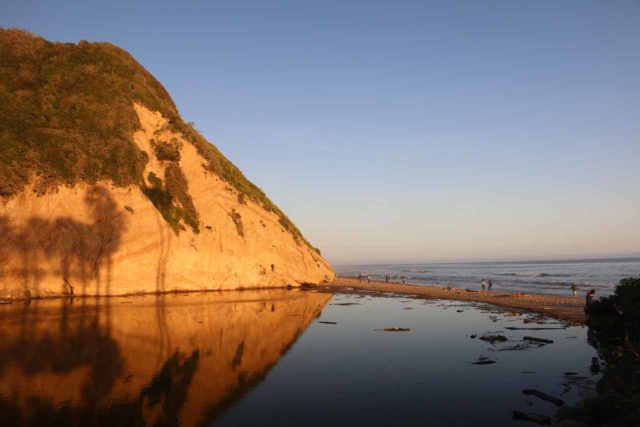 31-March 2017 to 2-April 2017:
But when I got to the other side, I saw some signage saying something to the effect that I was now on the West Fork Cold Springs Trail. In fact, this sign was close enough to the road on the other side of the ford, which I thought was strange. Should I have parked here instead of on the other side of the fork?
Anyways, so I continued hiking further in the upstream direction on this trail, which seemed a bit more overgrown than I had remembered it. Then, the trail eventually went back across Cold Springs Creek. Immediately, I thought this couldn't be right. Did I cross the creek for no reason?
And as I was making this apparently unnecessary crossing to get back to the original side, I made a misstep and next thing I knew, both boots were wet as well as my wool socks! So much for hiking comfortably in dry conditions. At this point, I knew my feet would be miserable as now I'd be pretty much squishing my way to the falls and back…
[Show Trip Report As Single Page]