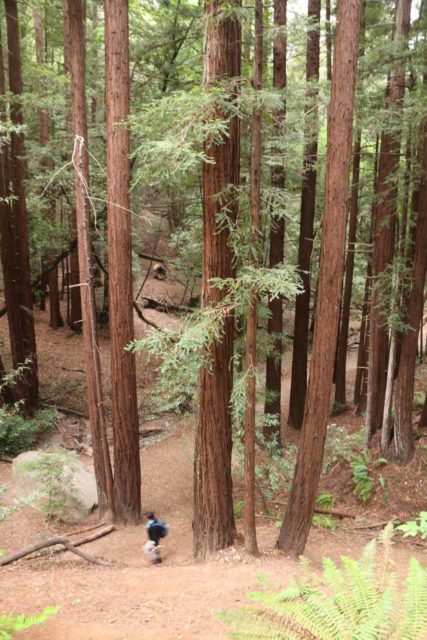 19-May 2016 to 22-May 2016:
So we continued driving northeast along the I-80, which was surprisingly heavily trafficked with not only trucks but also other passenger vehicles that appeared to be weekending in North Lake Tahoe or Reno or something. We didn't intend to go that far, but we could see that the interstate was climbing quite a bit. Anyways, the weather started to go from sunny to sunny with hail. Then, as we went further up the interstate, the hail became more persistent and we even started to see some accumulations of ice off the side of the road.
According to our GPS, we only had around 5-6 miles to go, but soon the weather continued to deteriorate from hail to heavy snow flurries. Now, things were getting serious, and it eventually got to the point that the traffic stopped completely. Seeing that the road was starting to accumulate snow and that we weren't prepared for the snow (i.e. no snow chains), we got off the nearest exit we could find so we could turn around and go back southwest along the I-80 to go back down the mountain.
It turned out that the exit we took was exit 155, and the road was already covered in a little snow. So it was a good thing that we were turning around at this point. However, when we got onto the on-ramp to go west and south on the I-80, we had lost traction with the road and started to slide sideways…
[Show Trip Report As Single Page]