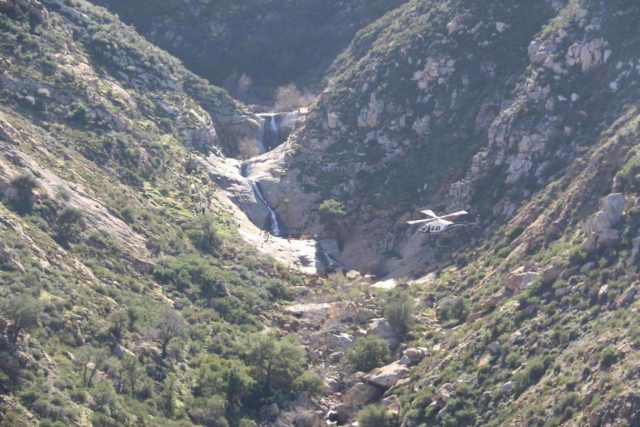 22-January 2016 to 24-January 2016:
As we pulled out of the Jeremy's on the Hill lot at 8:05pm, we were precariously driving on the Hwy 78 as we realized that the visibility on the road was quite poor. With all the twistiness of the road, that made things a little bit worrisome. Fortunately, we weren't in much of a rush so we took our time. We even noticed some other vehicles pulling off to the side of the road in some of the open spots not wanting to chance it in the fog.
I quickly learned that the key to driving under these conditions was to pay attention to the white lines on the right side of the road. The yellow lines in the middle of the road weren't reliable because there were opportunities for left turns and that could really throw things off, especially if there's oncoming traffic.
I definitely couldn't use the high beams because the bright light would reflect right back to me in the fog. Some parts of the drive were almost pitch black in the fog, which made the drive even scarier…
[Show Trip Report As Single Page]