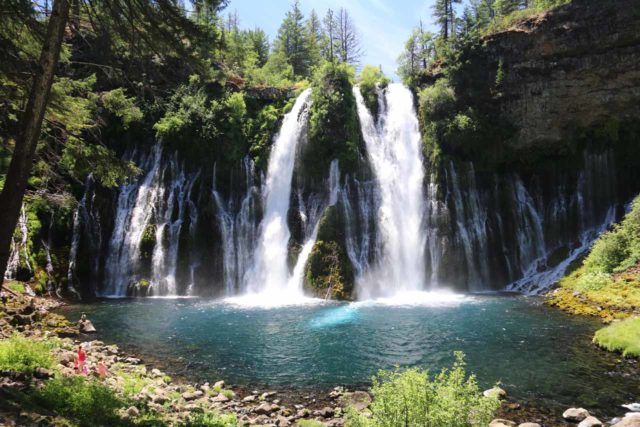 18-June 2016 to 24-June 2016:
Anyways, after climbing then going around a bend where there was that familiar view of Mono Lake, we could now see that Mono Lake was essentially one big haze with the lake hardly being able to be seen. The fire was down in the basin seemingly near Lee Vining. So now it appeared that if we were to somehow get through this road closure, we'd probably have to drive next to this fire.
For a fire that was under clear skies and being so close to the road, I knew this had to be human caused. Whether it was due to electrical failure or some thoughtless idiot tossing a cigarette out the window, we'll probably never know. But for sure, it was human induced as a thunderstorm cell was nowhere in sight.
At 10:50am, we were ultimately halted by a line of cars hoping that they might let us get through the closure point right at the junction with the Hwy 167 and the turnoff for Lundy Lake. Even with the fire closure, I thought about getting past the line of cars then turning right onto Lundy Lake to do the Lundy Canyon hike, but Mom nixed the idea citing that you just never know how the winds might change the direction of the fire and put us at risk of becoming barbecue…
[Show Trip Report As Single Page]