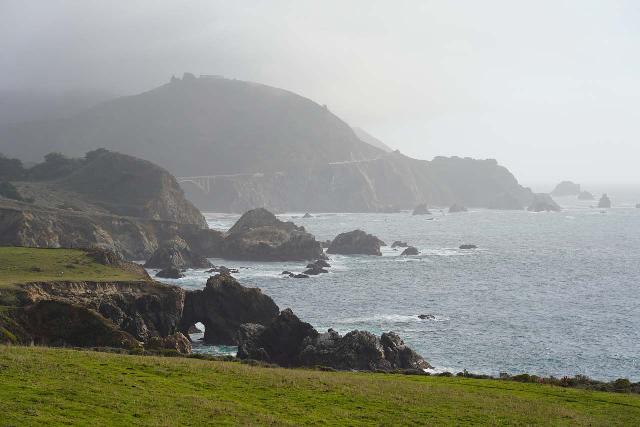 5-February 2021 to 8-February 2021:
Even though Ann Marie Brown's descriptions made it sound like a pretty straightforward 10-minute walk, I knew that perhaps over the years, the redwood trees had fallen and pretty much obscured any trails that were once here.
A lot of the trees here had black scarring on them, which suggested to me that a fire or two definitely swept across here and probably undermined the soil (thereby facilitating the natural felling of these trees).
Indeed, the scrambling wasn't easy, and it was also becoming more dangerous as I started to notice small dropoffs on the unstable embankments of the stream.
There were so many fallen twigs and trees that it was easy to make a misstep and fall into the dropoffs potentially causing injury.
So I made sure that each of my steps were sure and steady even though my face, legs, and arms were being whipped and scratched by the twigs of the fallen trees as I was scrambling…
[Show Trip Report As Single Page]