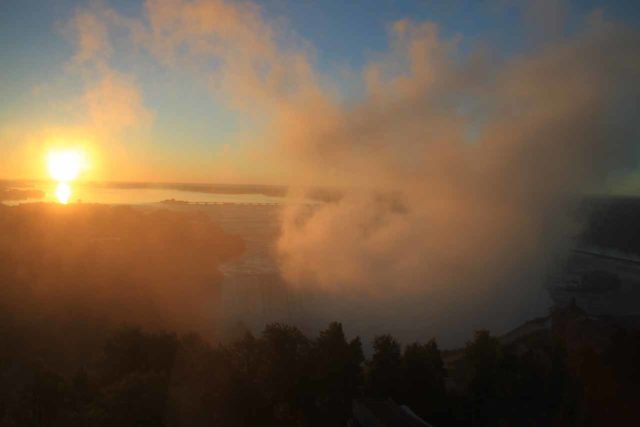 11-October 2013 to 14-October 2013:
But already, I was feeling a bit uneasy when I saw wet rocks and muddy spots on the descent. A slip and fall here could potentially be fatal. Even with the ropes tied to trees here, it looked pretty dicey and the butterflies in my stomach were prevalent as I was making my way down to a narrow bench marking in my mind (though I could be wrong about this) the half-way point of this sketchy descent.
There was another pair of ropes to assist with the final bit of the descent to the bottom of the gorge, but this looked even dicier than the descent I just took to get to this point.
With my fast breathing due to the real sense of danger here, I thought of Julie and Tahia up on the trail looking at me struggle…
[Show Trip Report As Single Page]