Of all the footwear that I've worn on our waterfall adventures, perhaps none are as versatile as my Chaco Z1 Classic (or Chaco Z/1 Classic) Sandal. In fact, I've taken them on almost every one of our international trips, domestic road trips, and I wear them everyday when I'm outside the house and not at work. They've seen action on the trails, through water, while taking walks in the cities, and even when I'm around the house. So in is review, I go deep into the reasons why this is quite possibly the most important footwear that I actively wear for the better part of two decades!
That said, it does have its limitations. So I'll also go over why my Chacos may be my everyday footwear, but it's not my only footwear as there are situations that go beyond what I think these sandals can handle. So let's get right to it!
Why Use The Chaco Z1 Classic Sports Sandal?
Maybe it's a cultural or lifestyle thing, but I tend to gravitate towards what makes me comfortable.
After all, I consider myself to be a very come-as-you-are laid back person so if I can get away with it, I generally do the bare minimum to be publicly presentable (or at least fit in with what I think are the social norms).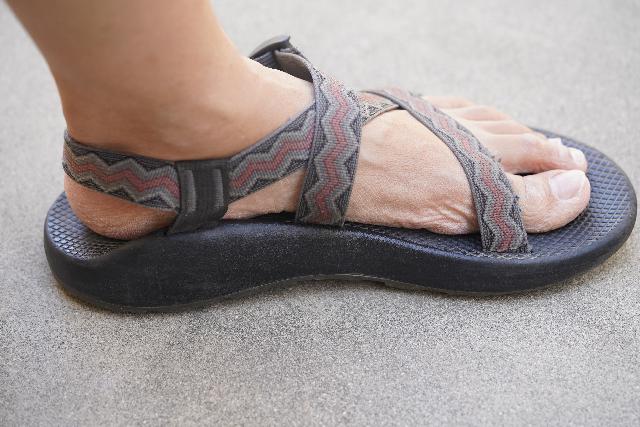 In the case of the Chaco Z/1 Classic Sandal, I find them to be very comfortable for everyday use thanks to adjustable straps and a well-designed "LUVSEAT" foot bed.
That foot bed has criss-crossed grips to keep the feet from slipping within the sandals, and it has decent foot support (for someone flat-footed like me).
Fortunately, I've noticed that they're fashionable enough (i.e. people won't take offense like say if I'm shoeless) for casual walking in public places.
I'd argue that ever since I've worn Chacos, I no longer have a need for wearing sneakers or casual closed-toe shoes except for the specific places that require them.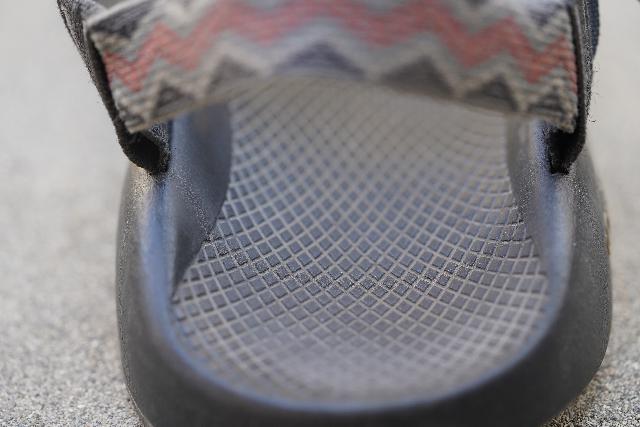 Such places are limited to my day job, working out at the gym, or attending events at formal establishments like high-class restaurants, business-related functions, or haughty hotels.
Speaking of which, I have found that my Chaco Z1 Classics last a long time (think nearly 10 years for each pair I've owned) thanks to their sturdy construction.
In fact, it's that sturdy construction that enables me to use them as backup shoes for those difficult situations where I have to hike through water (and not ruin my hiking boots) or let my feet breathe around camp.
And that goes back to the comfort factor again. Chacos are breathable thanks to its simple open-foot design with just a few sturdy straps to keep the feet attached to it.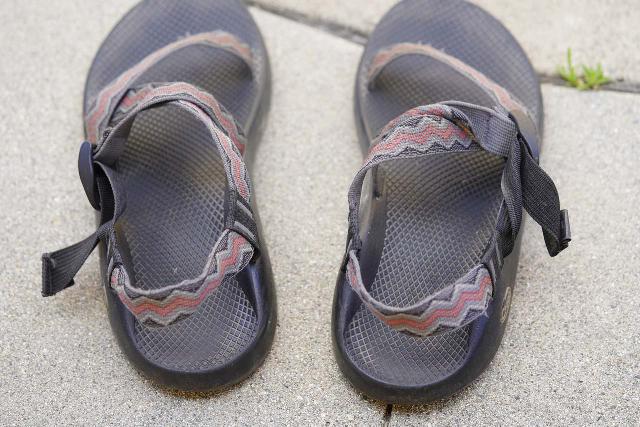 This breathability also makes it harder for foot fungus to thrive on the sandal (especially when wet).
After all, not only are the Chacos quick drying, but my feet are so open to the elements that they also don't take long to dry.
Therefore, foot odor is not an issue with me though I can have problems with my feet getting too dry and cracked, especially when improperly used (more on that later).
Indeed, taking all these reasons together, my Chaco Z/1 Classic Sandals have saved me money by allowing me to not have to buy shoes where Chacos have served me well instead.
When (Not) To Use The Chaco Z1 Classic?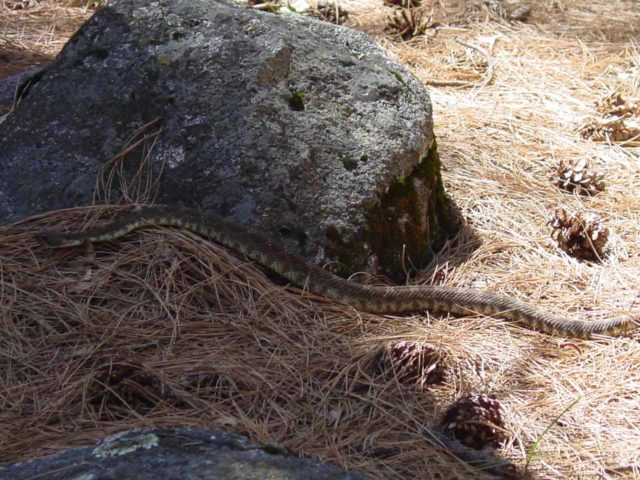 Given that I've discussed how versatile my Chaco Z/1 Classic sandals are for everyday use, there are times when I don't think it's a good idea to wear them.
First, I would argue that prolonged use on long hikes (especially away from well-maintained established trails) can become an issue.
Even though I've read in the Backpacker's Handbook that some people swear by hiking barefoot or in Chacos, which can both harden the feet for more natural protection, I've learned the hard way that doing that is not for everyone.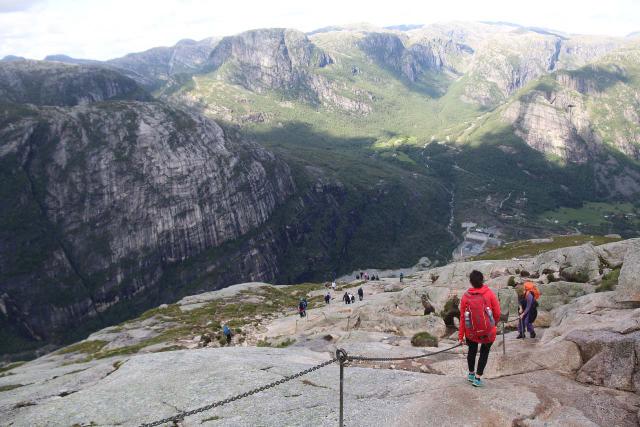 For example, the lack of ankle support meant that I've had my share of rolled ankles when I had inadvertently stepped on a rock, ledge, or hole.
Luckily, my ankle injuries weren't severe enough nor remote enough to the point that I was several miles away from help if I found myself unable to walk the required distance to return to "civilization".
In a similar vain, if I have to traverse uneven terrain where I might have to go through thorns, kick rocks, or pass through foliage where a venemous snake might lash out and bite me, Chacos won't be helpful in those circumstances either.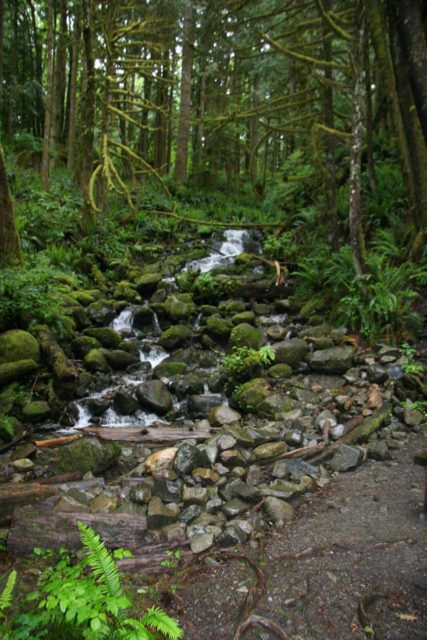 Heck, I've even done a nearly 6-mile hike to Washington state's Wallace Falls in the rain (so my socks wouldn't get wet but my feet could).
That was when a lady I encountered on the hike straight up told me, "You're brave!" as she pointed at my Chaco-exposed feet clearly insinuating that it was not a safe piece of footwear for such a hike.
By a similar token, I've found that the traction on Chacos are not very good.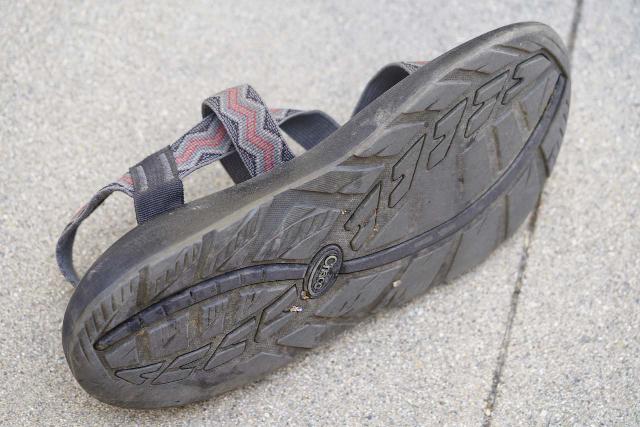 Maybe this has to do with the amount of wear that they get from using them almost every day, but my experience has been that I've had more than my share of slips and falls on slopes, especially when they're wet.
Even if I bought a new pair or re-soled an old pair, the sandal's traction was nowhere near that of my hiking boots or my water shoes.
This is primarily why I tend to use Chacos as a backup rather than my primary footwear for legitimately moderate to difficult hikes.
How (Not) To Use The Chaco Z1 Classic?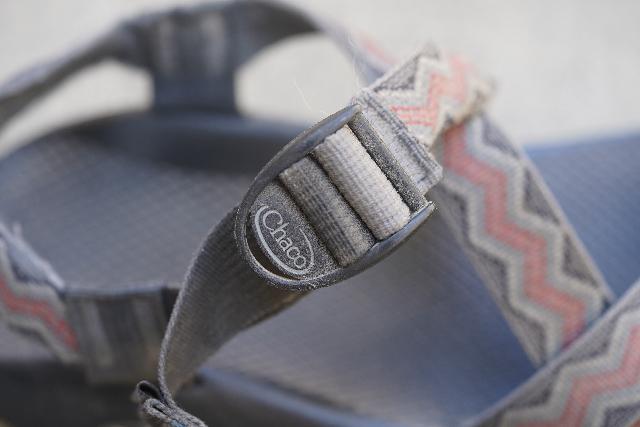 Wearing the Chaco Z1 Classic should be pretty straightforward, but they do have a fairly complex strap system in order to accommodate all sorts of foot sizes.
This strap system not only allows me to adjust the tightness around my ankles, but I can also adjust how tight or loose-fitting the straps go around the top of my feet.
The thing to remember is that the strap system is all interconnected so if one section of the strap gets pulled, it will affect the remainder of the strap.
It took me some time to experiment with the straps, but given how frequently I slip in and out of my Chaco Z/1 Classic sandal, I tend to keep my straps loose enough to put on and take off my sandals without any further adjustments.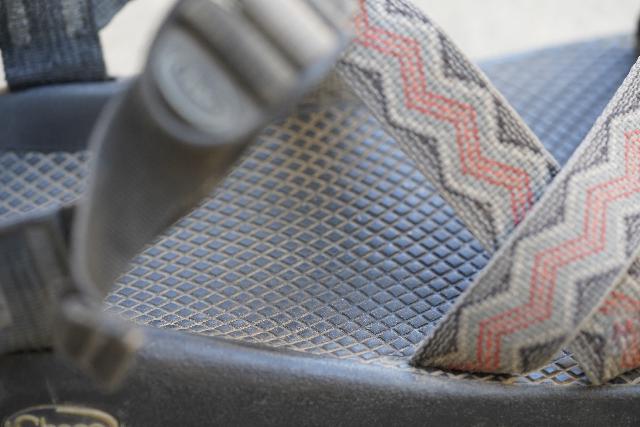 However, if you're that type of person that really needs to adjust the straps, keep in mind that the straps can get stiff and difficult to adjust without consistently adjusting them.
The way I've been using my Chacos for everyday use (but not so much for hiking), I can get away with being lazy with my straps (so they wind up getting stiff).
That said, if you do demand them for more rugged situations, then dealing with the straps becomes a very necessary exercise.
Finally, I have had an issue with trying to wear wool socks with my Chacos since sometimes the wool socks keeps my feet warm (especially on planes) while also being subtle about covering up my feet.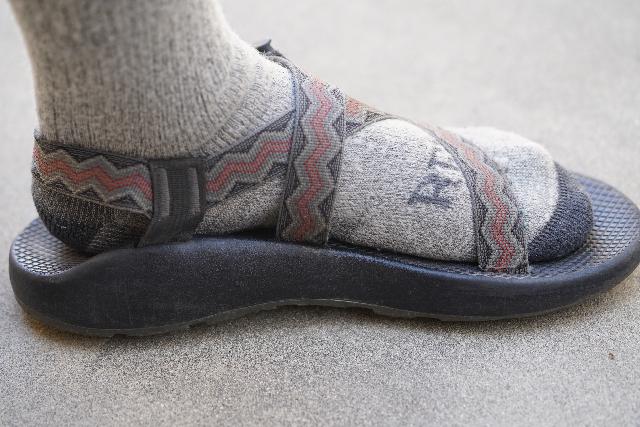 Unfortunately, prolonged wearing of wool socks with Chacos started putting holes in the heel of the sock.
More importantly, this combination also dried my feet to the point of causing open and painful infection-prone cuts or slices.
Needless to say, I've learned the hard way that wearing Chacos is best with bare feet and it's best to limit using them with wool socks.
After all, wool socks tend to wick moisture away, but there's no shoe enclosure to retain enough moisture to prevent the feet from cracking and overdrying.
Things To Be Aware Of About The Chaco Z1 Classic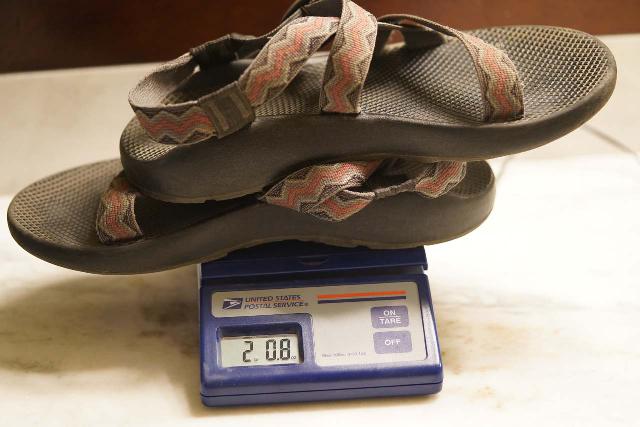 Aside from their limited use in rugged situations, there were a couple other things that I didn't like about my Chaco Z/1 Classic sandals.
The first thing is that the sandals are quite heavy. Heck, they maybe even nearly as heavy as my Keen Arroyo II water shoe, which has more material than my Chacos!
After breaking in my Chacos and wearing them a lot, I have gotten used to their weight.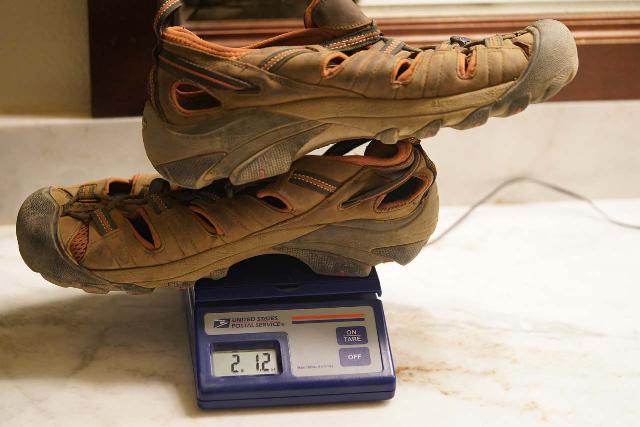 However, for travel purposes, if I have to pack them for plane rides, then this can cause issues given the weight restrictions.
At least, they're flat enough to not be too bulky when it comes to packing them for travel.
I have even gotten away with sticking them in the water bottle pockets on the sides of my day packs if pack weight became an issue (at the expense of my day pack being heavier).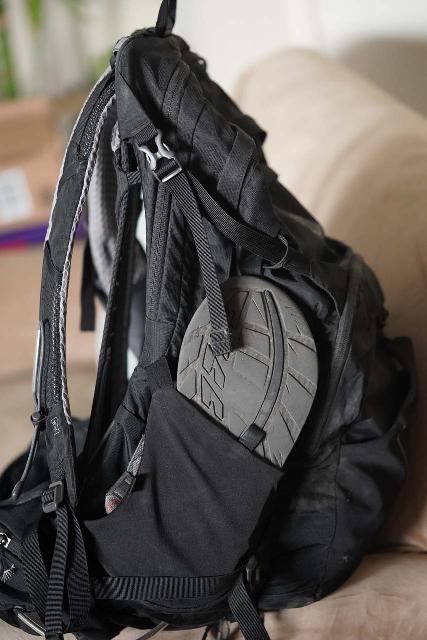 I have also hesitated to bring them on overnight backpacking treks due to their weight (opting instead to bring a much lighter pair of Croc sandals for campwear).
Another thing that I didn't like about my Chaco Z1 Classics was the rigidity of the footbed, especially when they're not broken in.
In my experience, my first pair of Chaco Z/1 Classics seemed to have a hard-enough sole that they have jolted my knees and ankles with each step.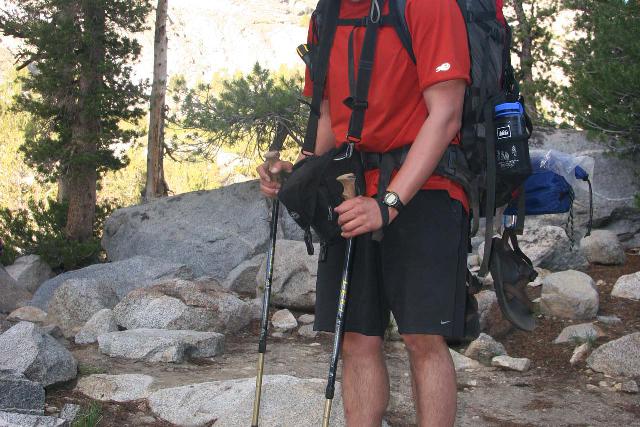 So I definitely had to limit their use (especially early on) to save my joints.
For casual walking, they eventually suited me fine, but when the rubber footbed was hard upon first purchase, I definitely thought about what kind of impact that would be having on my joints.
Strangely, my second pair of Chaco Z1 Classics didn't seem to be as rigid so maybe Chaco has either improved the rigidity of their footbed, or not all Chaco sandals are made the same.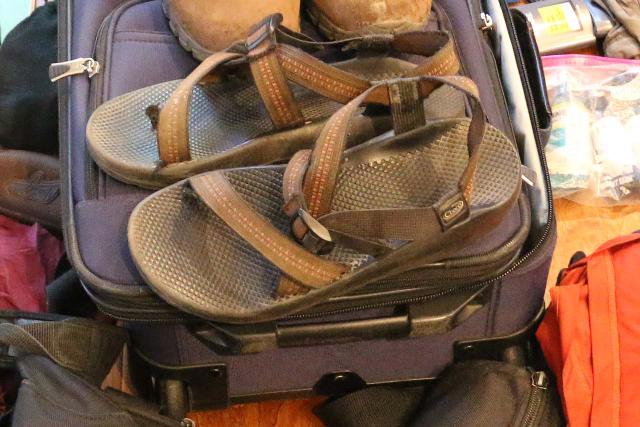 In any case, that's another thing that I had to become aware of.
Final Thoughts / Conclusions
Who knew that ever since I went shopping for camping gear at an REI back around the 2002 time period that I'd become a consistent user of the Chaco Z1 Classic sandals from that point forward!
I still remembered the employee there who sold me my first pair of Chacos when she said her boyfriend swears by them and used them everyday and everywhere.
And after giving them a shot, I have never looked back since.
It might be a bit overdramatic to say that these shoes have changed my life.
However, if you look at all the cumulative effects of comfort, durability, and versatility, they have literally saved me money and piece of mind (i.e. one less thing in life to worry about).
So my Chaco Z/1 Classics is quite possibly my most frequently-used footwear in my wardrobe.
And while they do have limitations where the going gets rough or are a bit too informal for somewhere requiring a bit more formality, they're pretty much a permanent fixture in my life.
Not bad for such a simple sandal!
Please note that this is not a sponsored post. However, there are affiliate links that help pay for this site. You can read more about these in our affiliate disclosure in the footer at the bottom of this post. If you have questions or comments, please use the comment box below.
Visitor Comments:
Got something you'd like to share or say to keep the conversation going? Feel free to leave a comment below...
No users have replied to the content on this page