This trip began as a business trip for work, where I had to attend a review held by contractors who were based in Colorado Springs.
However, we figured out that we could use airline miles so Julie and Tahia could come along and experience this part of Colorado.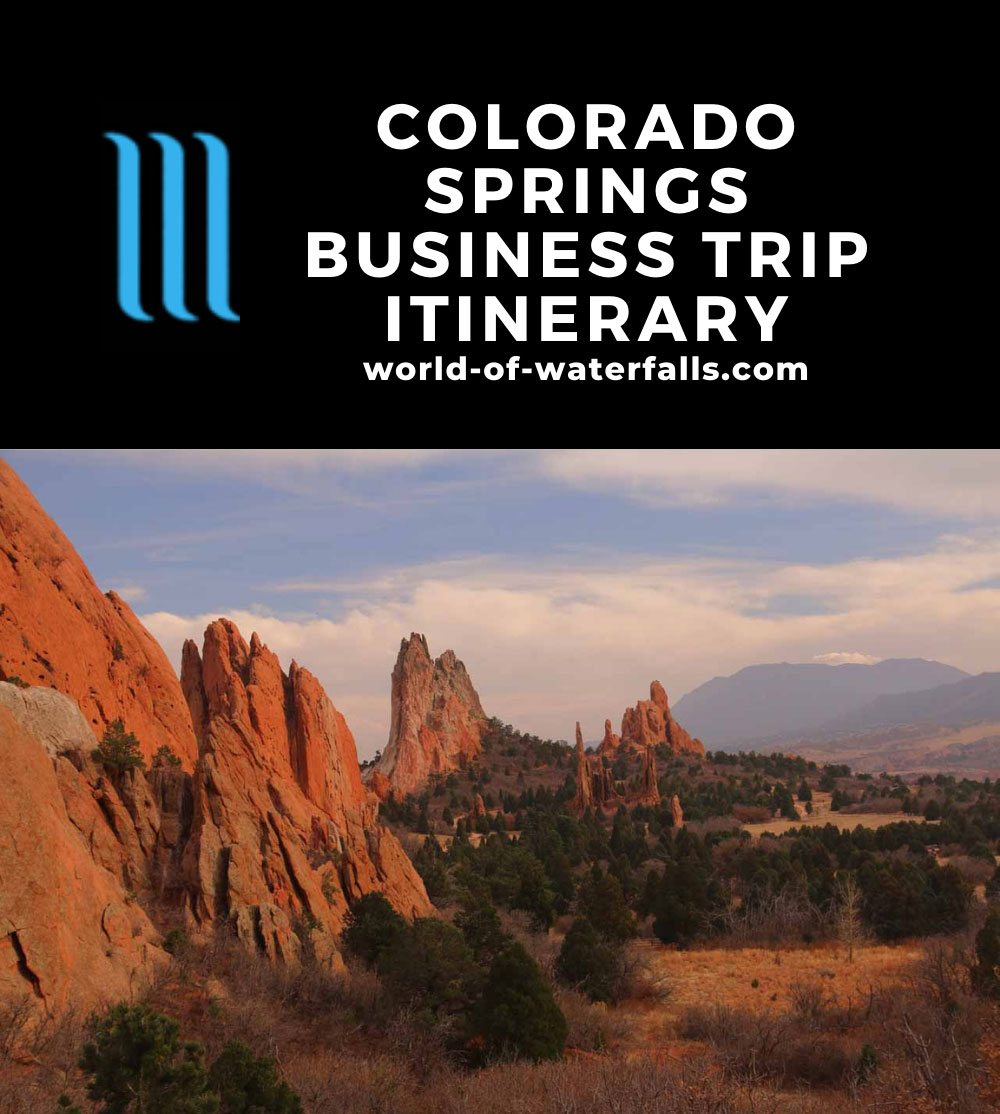 The accommodations were already paid for, and it was too much space for one person so that was settled. Same for the car rental as that was also part of the business expense.
Despite some troubles with United Airlines, it turned out to be a well-worthwhile to bring the family along. It certainly made the trip less lonely.
Here are some highlights and a summary of our trip itinerary…
Trip Map
This map and its markings were produced by this app.
Trip Highlights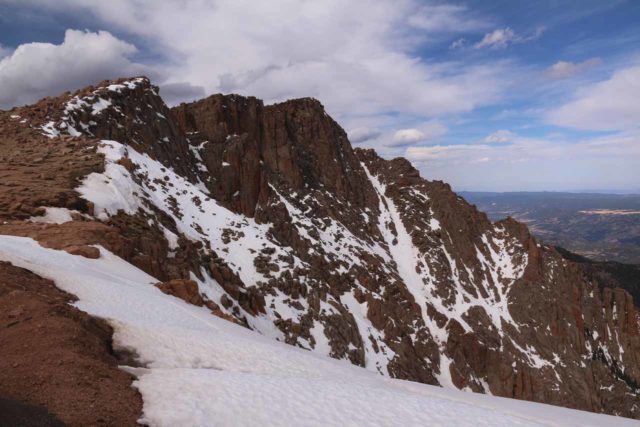 Pike's Peak – this excursion came in with some hype in that it was said to be one of the quintessential Colorado Springs experiences as we were able to drive up to the summit of this mountain that stood higher than 14,000ft. Indeed, the air was thin, the winds were blowing hard, and it was very cold. But, at least we could say that we did it. Perhaps next time, we might try some other spots in the area to explore what else this place had to offer.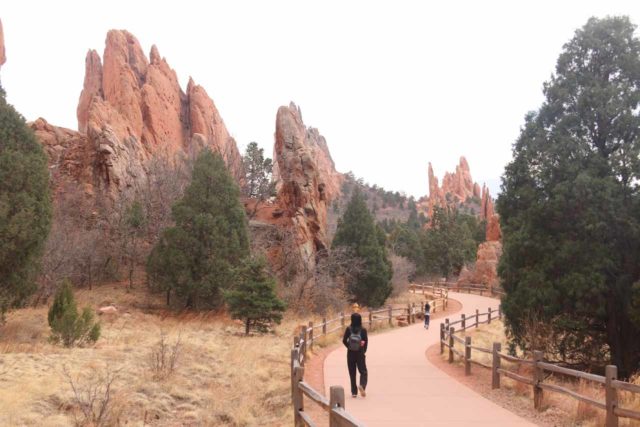 Garden of the Gods- in my mind, this was probably the scenic highlight of the Colorado Springs area as we found ourselves within a wonderland of giant rock formations, sharp pinnacles, and surprise arches. Our time here was limited so we were well aware of some of the sights we didn't have time for. And that would merely make these sights a must on a return trip, if we get the opportunity.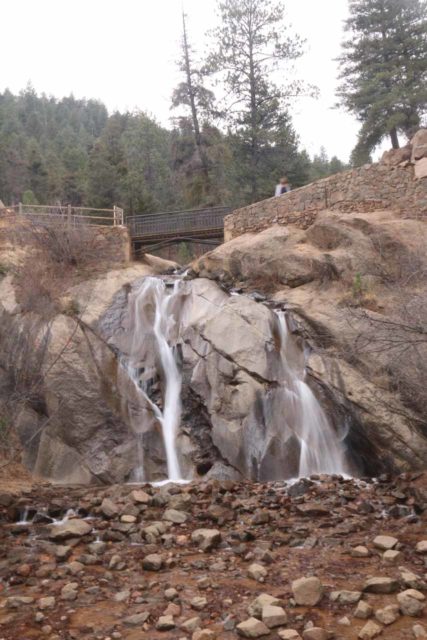 Helen Hunt Falls – this was the first waterfall we visited in the state of Colorado, and it was a very easy one to experience as it was pretty much a drive-to waterfall quite close to the city of Colorado Springs. There was also an upper waterfall though I didn't make it all the way up there, and I wondered if I would regret that decision. I guess that's another excuse for me to come back here when given the opportunity.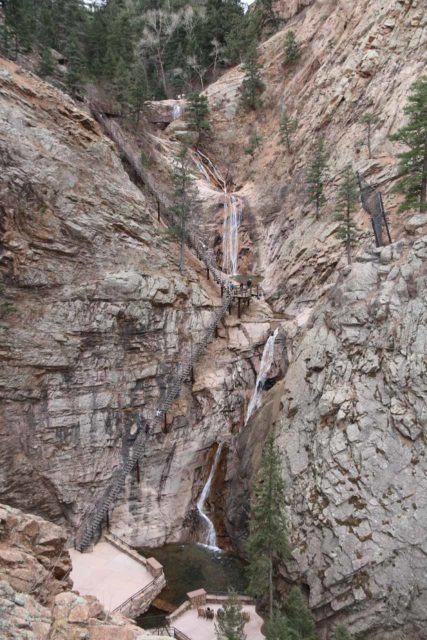 Seven Falls – true to its name, this very tall waterfall really did feature about seven drops (more or less). While it was recently purchased and re-purposed into a paid tourist attraction via the Broadmoor Hotel, there's no denying the scenic allure. I was even able to hike all the way to its top and continue towards an overlook over Colorado Springs while noticing another waterfall in the distance en route. Indeed, no trip to Colorado Springs would be complete without a visit to this waterfall.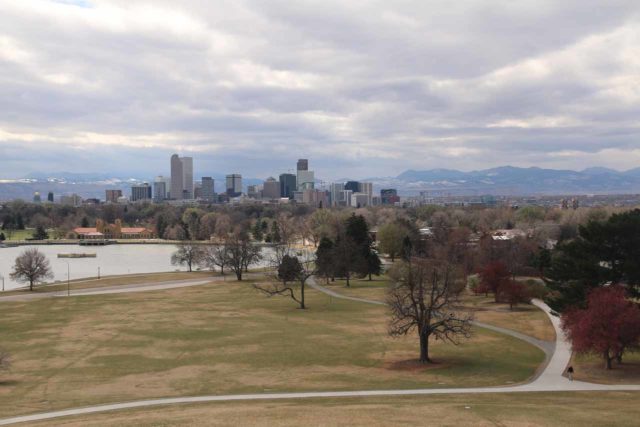 Denver Museum of Nature and Science – with a little bit of time to kill after waiting for a snow storm that had passed through Colorado Springs, we managed to fit in this visit to the city's museum prior to our evening flight home. While this place featured the usual dinosaur bones and historical artifacts, which kept Tahia occupied for a bit, it also featured a nice view towards Denver and the Rocky Mountains. Just getting this taste of Denver has compelled me to want to come back and see more of what this city and the state of Colorado had to offer.
Trip Advice
When the primary reason to go on this trip was for work, there's not much in the way of timing that I could control. That said, this experience could be used to impart some advice regarding how things went.
Bringing The Wife and Daughter: Because of the business trip I was on, the company generally expenses or reimburses for a hotel room (a couple of nights), airfare, any ground transport, car rental, and even a meal allowance. Now of these expenses, the hotel room and car rental was the best way to have the family tag along since the rooms is generally too big for a single person, and the same goes for the car. I let Julie use the rental car while I was at work so that allowed her and Tahia to do stuff in Colorado Springs while I was busy.
Of course, I paid for my own gas, we used our own airline rewards miles to fly Julie and Tahia, and we paid out-of-pocket for the meals where I didn't eat with co-workers. That way, the personal expenses remained my own, and I wasn't doing anything unethical regarding company expenses. And in the end, an otherwise not-so-pleasant business trip turned into a little bit of an opportunity to spend travel time with the family!
Bad United Experience: Maybe I'm just venting because they screwed me on both legs of the trip (both to Denver, meaning I had to reschedule for a later flight to Colorado Springs instead, which I should have done in the first place in hindsight) when they made me choose between a piece of luggage I left at the security checkpoint and the flight to Denver even though it was only a few seconds to go back and get the forgotten luggage.
That resulted in erroneous no show cancellations on the return leg of the trip and a bunch of other drama I had with the finance department at work from this, including sitting by a drunk woman on the return flight who wouldn't leave fellow passengers (myself included) alone.
Then, there was the doctor getting beat up a few weeks later for not leaving the plane on an oversold United flight incident, and I guess in hindsight it shouldn't have been surprising this "us versus them" mentality that seemed to be prevalent. Bottom line is don't expect good service when it comes to domestic carriers. But such is the case when you have to deal with domestic flights, especially for work.
Travel Itinerary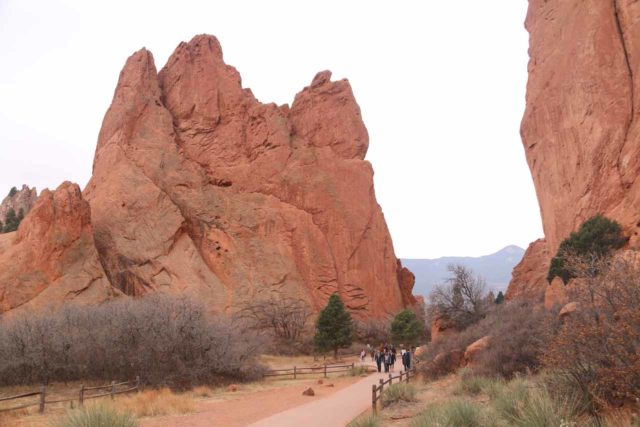 The original plan was for me to fly from LAX to Denver, then rent a car and drive from there to Colorado Springs. Meanwhile, Julie and Tahia caught a direct flight to Colorado Springs later in the morning so I should be able to pick them up when they arrive. But after some unforeseen complications with TSA, apparently, the United gate attendants decided I was to miss my flight and re-book a later flight (which happened to be the same flight that Julie and Tahia took).
To make a long story short, we'd collect the rental car, then self-tour Pike's Peak and Garden of the Gods before ending off the day visiting Helen Hunt Falls and having dinner in downtown Colorado Springs.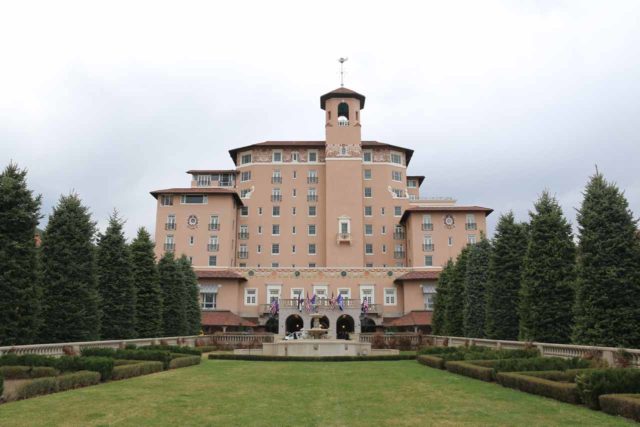 Day 2: Work Day and Last Minute Sightseeing
The better part of the day was spent attending a vendor's meeting. Meanwhile, Julie and Tahia had the rental car and they could do grocery shopping while also doing a little sightseeing (like the zoo).
Luckily for me, the vendor meeting ended early so I was able to have Julie pick me up and she'd drop me off at the Broadmoor so I could visit Seven Falls while they could go back to the zoo. Eventually, I caught the shuttle back to the Broadmoor where Julie and Tahia were waiting for me. Then, we went back into downtown Colorado Springs for our last dinner in town.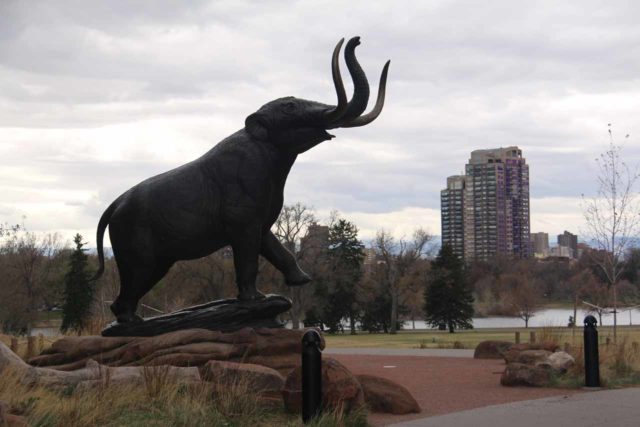 Day 3: Denver, Fly Home
We had to wait out the better part of the morning for a snow storm to clear (and the associated road conditions to improve). Eventually in late morning, we finally checked out of our accommodation, drove north to Denver, then visited the Denver Museum of Science and Nature. After the museum visit, we then had a lunch at a health food joint before catching our evening flight back home.
Related Trip Reports
Waterfalls included in this itinerary
Visitor Comments:
Got something you'd like to share or say to keep the conversation going? Feel free to leave a comment below...
No users have replied to the content on this page