This itinerary was about our trip to Death Valley for the first time.
Although this trip involved a lot of long drives, Julie and I were surprisingly able to accomplish quite a bit in terms of all the sights we wanted to see in Death Valley itself.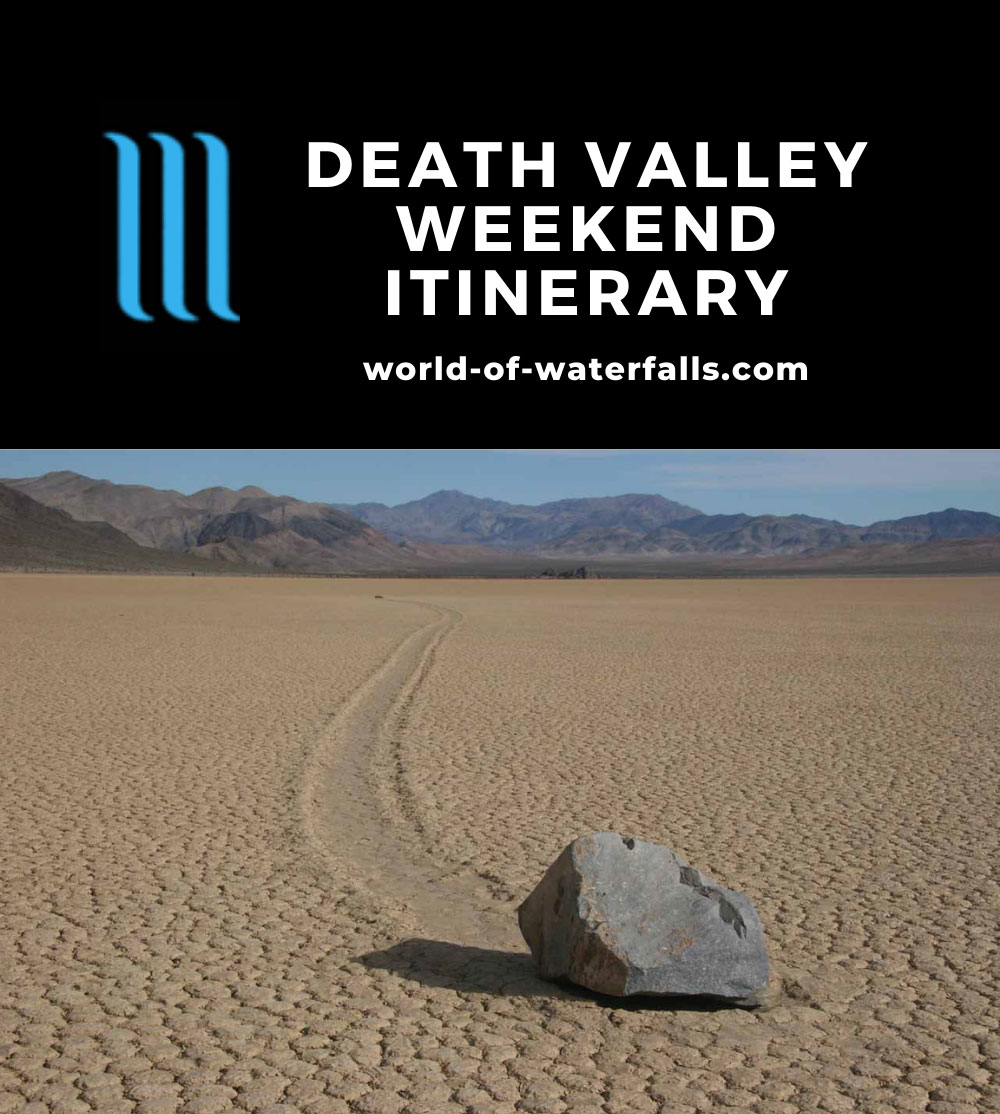 Like with most of our trips in California, we were able to pull it off within a weekend. I only needed to extend the weekend by a day by taking Friday off to minimize the amount of time taken off work.
That said, Death Valley was definitely a very harsh place, and I guess if we ever make a return visit here, we'll be sure to rent a car that's in good shape. I realized after the fact that taking my parents' car to Death Valley might have taken a few years off its lifespan.
Regardless, here's a brief summary of what we managed to do on this trip…
Trip Highlights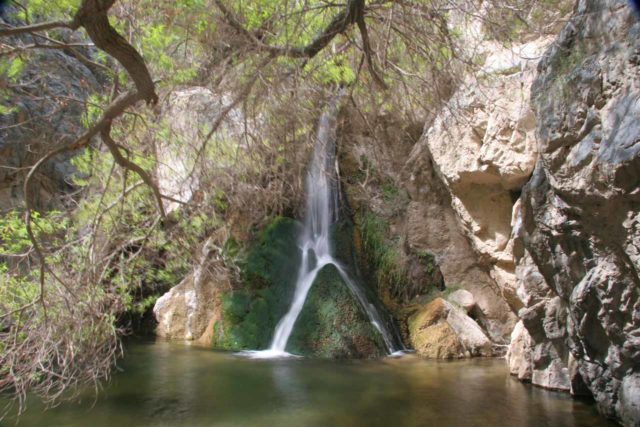 Darwin Falls – This was the lone waterfall that we're aware of within Death Valley National Park, and to us this little oasis was like a miracle. Actually, it's a pretty reliable source that provides the freshwater apparently for the Panamint Springs Resort so there's a pretty good chance that this falls will be flowing even if it's scorching hot.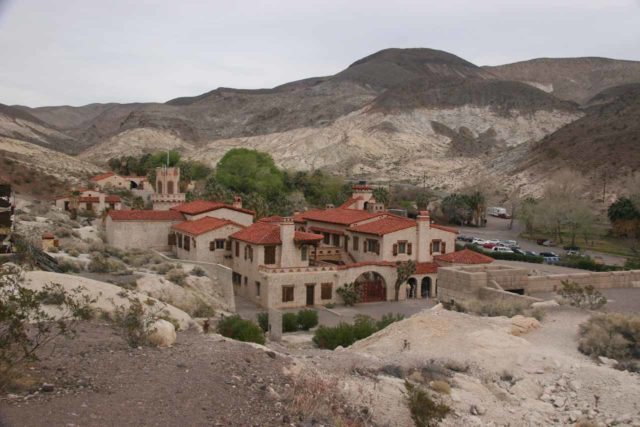 Scotty's Castle – This historical structure seemed somewhat out-of-place as it was an elaborate building paradoxically where you wouldn't expect something like this to be built within Death Valley. Nonetheless, we enjoyed our visit here, especially when we went on a tour where our guide channeled her inner period personality and before we knew it, we were back in time exploring the castle together. Oh yeah, it was also quite cool in the castle.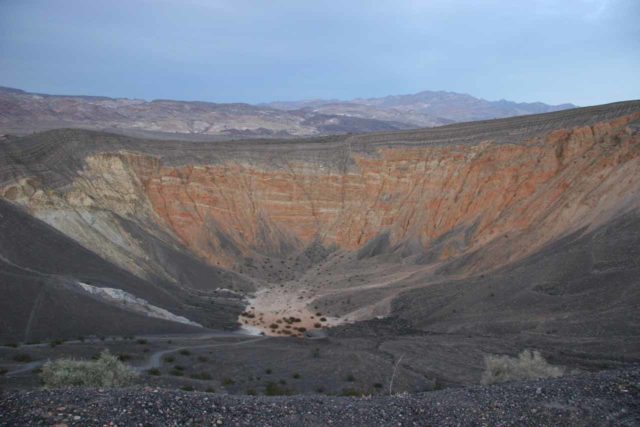 Ubehebe Crater – This was a series of big craters near the Racetrack Playa Road. The size and color of these craters was something else, especially when they complemented the changing colors of the sky as the sun was setting.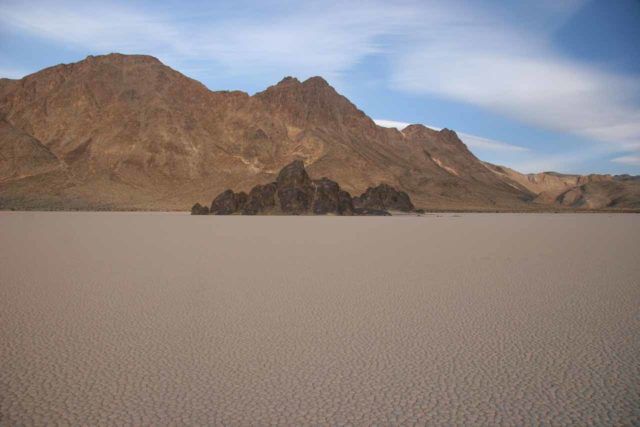 The Racetrack Playa – This former lake bed has those signature hexagonal cracks with streaks caused by rocks that would mysteriously move across the playa. It was as atmospheric of a place as we could imagine, and it took a bit of effort to reach this place on rough dirt road. I guess that alone makes it a place where you really have to earn your visit and thus it doesn't get crowded here.
Badwater – There's something to be said about visiting a place that's nearly 300 feet below sea level where temperatures can easily soar over 120 degrees F in the Summertime and even in the Spring and Autumn months as well! Indeed, we saw vast salt flats as well as a small patch of the signature saline "bad" water, and it's certainly worth checking out.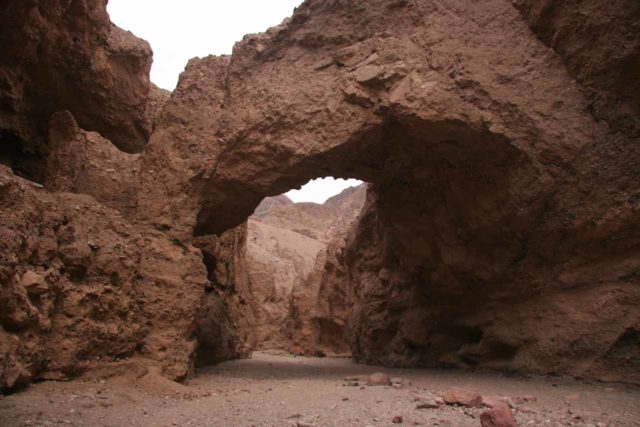 The Natural Bridge – Apparently this huge natural arch was punched out by flash floods that could rush through this canyon. Its span totally dwarfs anyone that walks through it, and it's yet another example of how such a harsh landscape can yield beautiful surprises. Plus, this arch is pretty easy to reach after a short walk.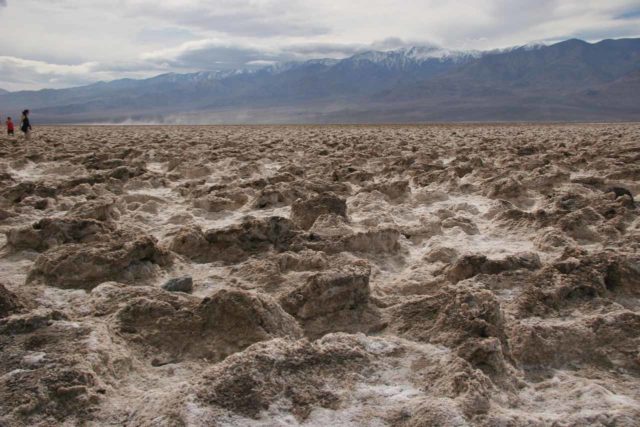 Devil's Golf Course – This was basically a crusty jumble of rippled and rugged salt flats where some golf aficionado might have envisioned that only the devil himself would enjoy playing in a golf course like this. Either way, the juxtaposition of this jagged terrain with the snow-capped Telescope Range in the background was also quite a sight to behold.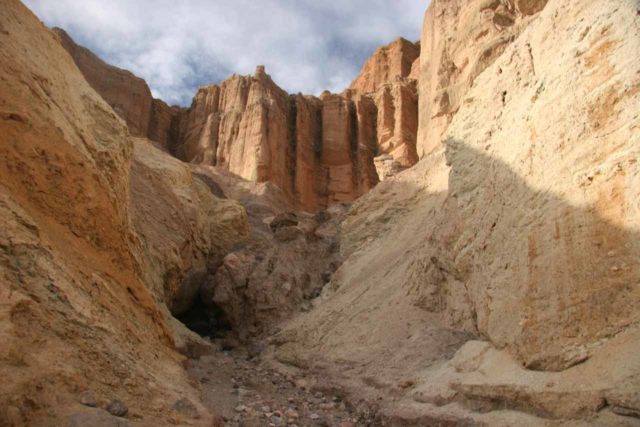 Golden Canyon – While Julie and I spent most of our sightseeing in the car as we drove the long distances within Death Valley, this canyon also gave us an excuse to travel by foot and explore the mosaic of colors on display against the canyon walls as we were walking through this wash.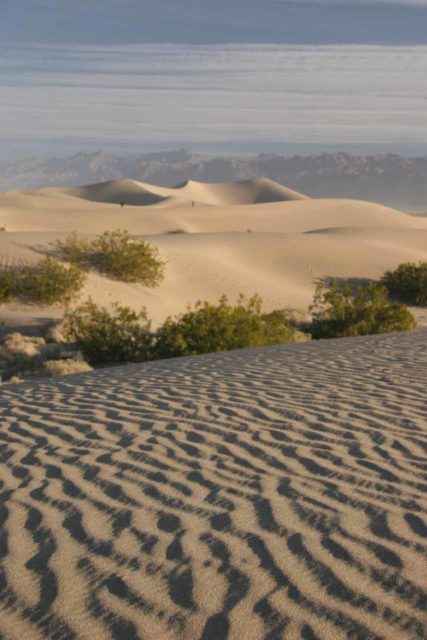 The Mesquite Flat Sand Dunes – This vast sand dune was the easiest to see and access as far as I'm concerned since it's near Stovepipe Wells. In addition to huge dunes for the kids to have fun in, there were also wind-rippled patterns that made photographing these features very compelling. We never had a chance to visit these dunes at sunrise or sunset, but I'm sure if we have a chance to come back, that'll be high on the priority list.
Travel Itinerary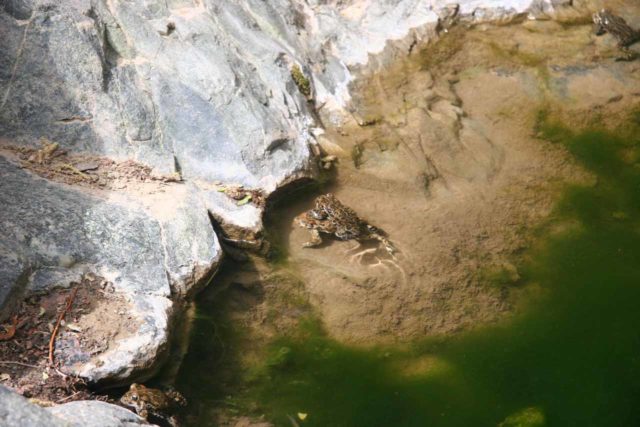 Overnight: Mesquite Spring Campground (Death Valley National Park, California, USA)
On this day, we had an early start in the morning so we'd arrive in Death Valley at a resonable time in the morning. First up was a visit to Darwin Falls, where we also saw some frogs. Then, we visited Scotty's Castle before checking out the Ubehebe Crater at sunset. Then, we slept in the car at our campground spot.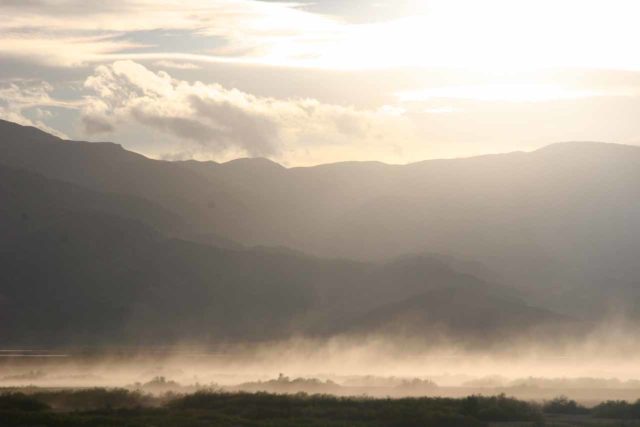 Day 2: Racetrack Playa and Badwater
Overnight: Mesquite Spring Campground (Death Valley National Park, California, USA)
We began the morning with a rough drive out to the Racetrack Playa and back. Then, we headed south to Badwater, where we visited the Natural Bridge, the Devil's Golf Course, and the Golden Canyon. At the end of the day, we returned to our campground to sleep in the car again.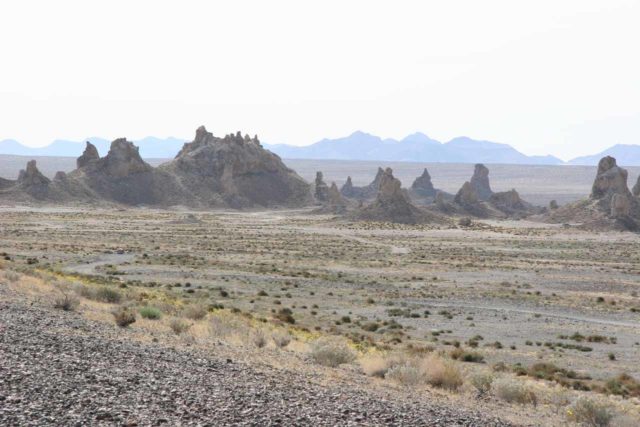 Day 3: Drive Home
On this day, we spent some time at the Mesquite Flat Sand Dunes on the way out. Then, we drove through Trona (checking out the Trona Pinnacles) before continuing on to home.
Trip Reports
Waterfalls included in this itinerary
Visitor Comments:
Got something you'd like to share or say to keep the conversation going? Feel free to leave a comment below...
No users have replied to the content on this page