This itinerary was the result of a failed backpacking trip where the senior trip leader and organizer had to back out.
There were other participants that also had to back out of this trip at the last minute.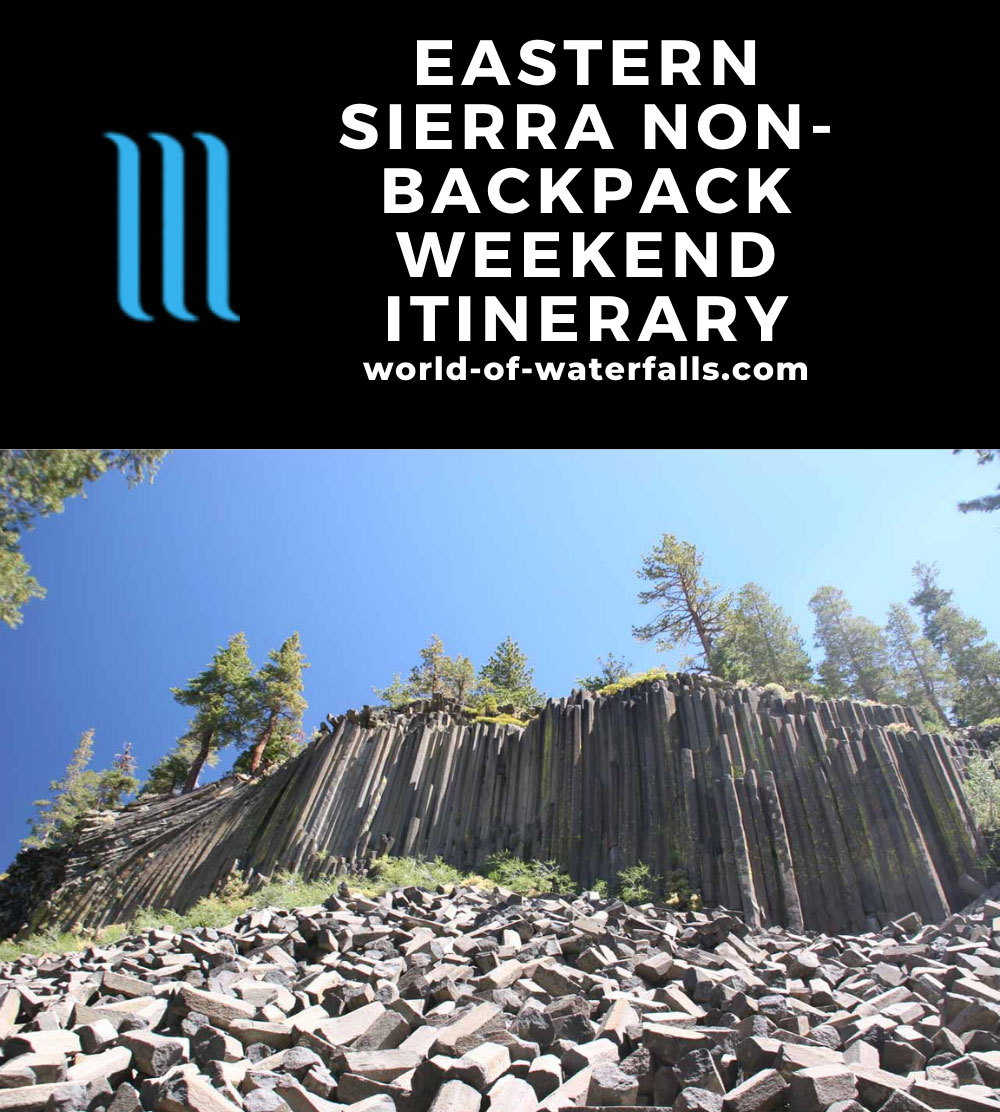 So it was pretty much my good buddy Ed and I who were left.
So instead of doing a physically demanding backpacking trip, we opted to do just a bunch of day hikes in the area. Thus, we essentially scouted out some Eastern Sierra attractions that one day we could bring the rest of our respective families up to hang out. Of course, I also had this ulterior motive to re-visit some of the waterfalls that Julie and I had seen before under less-than-ideal conditions.
Anyways, here are some highlights and the logistics of how this trip panned out…
Trip Map
This map and its markings were produced by this app.
Trip Highlights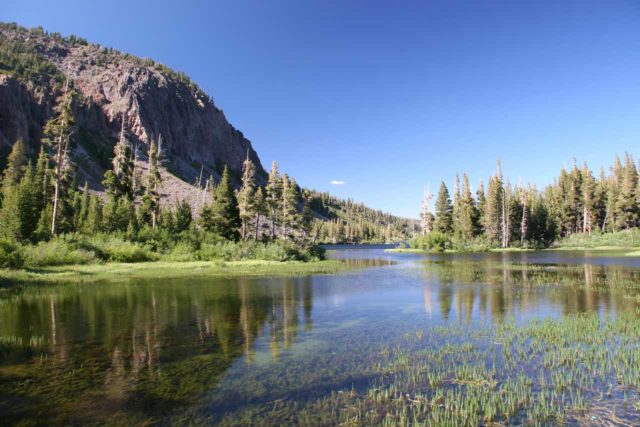 Twin Falls and Twin Lakes – For whatever reason, our visit to this pair of lakes near the Mammoth Lakes town seemed magical. In the late afternoon sunny skies, we were treated to colorful and calm lakes with the waterfall itself flowing very well. We also figured out that we could drive up to its brink to get a much better experience of the lakes.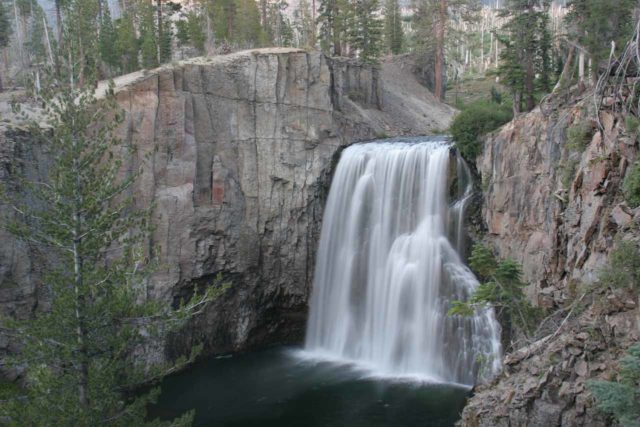 Rainbow Falls – Even though Ed had been an Eastern Sierras backpacking veteran, I don't think he had ever considered visiting this waterfall until this trip. Judging from the amount of camera clicks that came from his camera, I think it impressed him enough to want to bring his family out this way on future trips.
"Shadow Falls" and Shadow Lake – This was merely an intermediate lake where I believe the trail continues on to the more well-known Thousand Island Lakes. However, for the purposes of our moderate day hike, we were content to get this nice view of the lake as well as check out the cascades that the lake was draining into that I had informally called the "Shadow Falls"…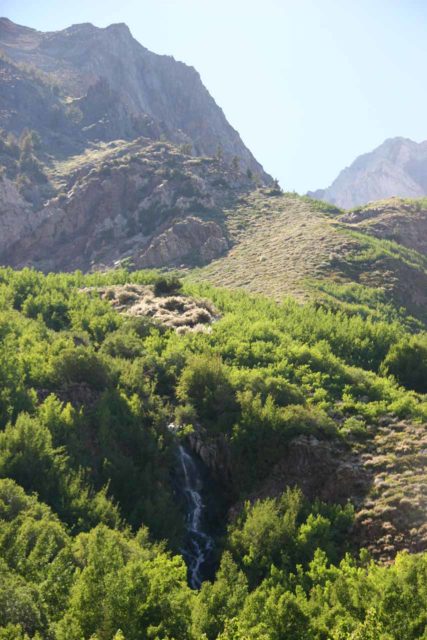 Horsetail Falls on McGee Creek – It had been nearly 10 years since Julie and I first went to this waterfall on a lark on a Labor Day weekend on the way home. So it kind of haunted me that we didn't really see it in its best shape. But on this trip, we saw a healthy Spring flow even though we were two months into Summer! It was a testament to the high snowpack we had gotten that year, but the scenery around this place remained beautiful and serene as this trail was not heavily used. In fact, I'd argue that the waterfall was merely the excuse to come here, and it was the surrounding mountains that really made the overall experience.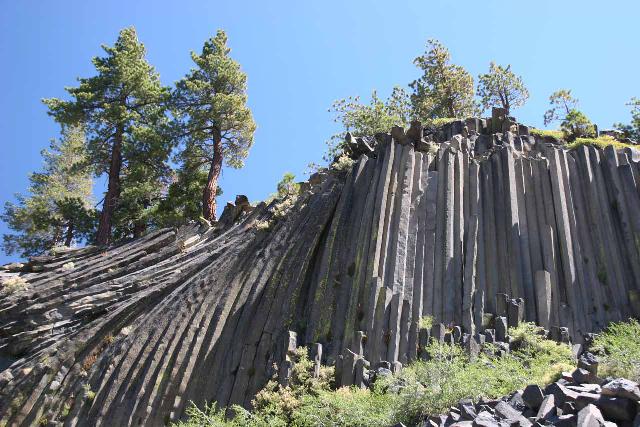 Devil's Postpile – This was actually an easy stop to see, especially since we self-drove (as we had a night's stay in the Red's Meadow Lodge), yet this place was almost always overlooked over the years. Nonetheless, the pronounced basalt columns and the uncanny hexagonal patterns at its top still makes us marvel at how orderly things can look in the sea of chaos that is Nature.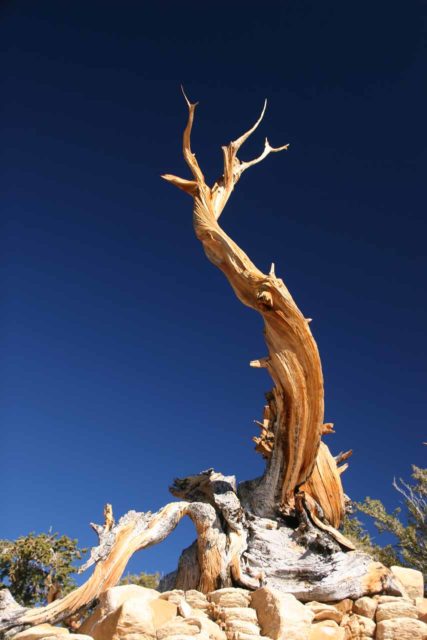 Ancient Bristlecone Pines at Methuselah Grove – This was a bit of a spontaneous detour that we made before driving home. And it was one that we were glad we did because we both were determined to bring our families here some time in the future when we next come up to the Eastern Sierras. Indeed, the colorful and seemingly fiery trees that were said to be one of the oldest living trees on earth were something to behold. It's amazing that these can thrive for so long given the unforgivingly dry climate that they're in!
Travel Itinerary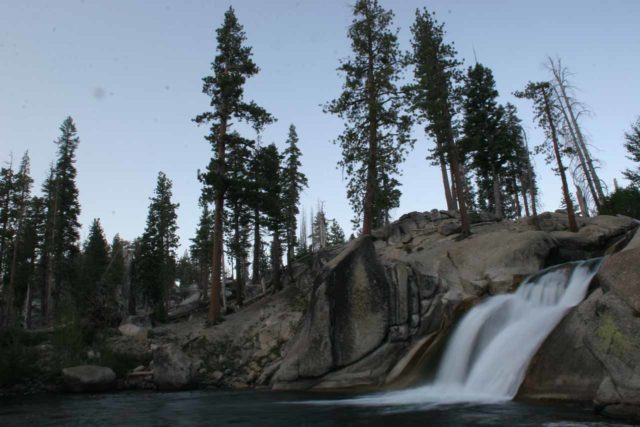 Day 1: Drive from Los Angeles to Mammoth Lakes
Overnight: Red's Meadow Resort (Mammoth Lakes, California, USA)
This was a driving day, where we made it to Red's Meadow early enough to at least fit in excursions to Twin Falls with Twin Lakes, Rainbow Falls, and Lower Falls before it got dark.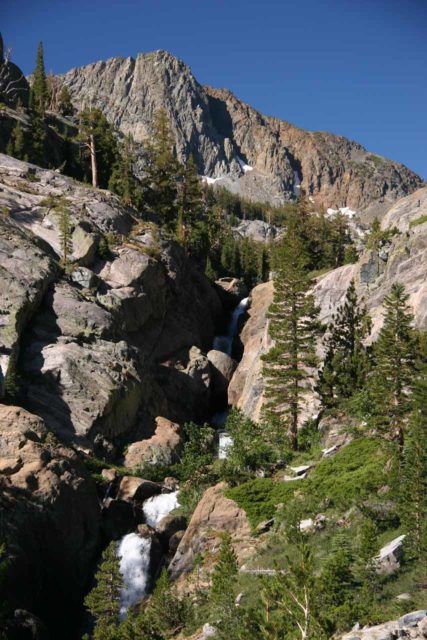 Day 2: Drive from Red's Meadow to Bishop
Overnight: Motel 6 (Bishop, California, USA)
After checking out of Red's Meadow, we visited "Shadow Falls" with Shadow Lake, Devil's Postpile, and then Horsetail Falls.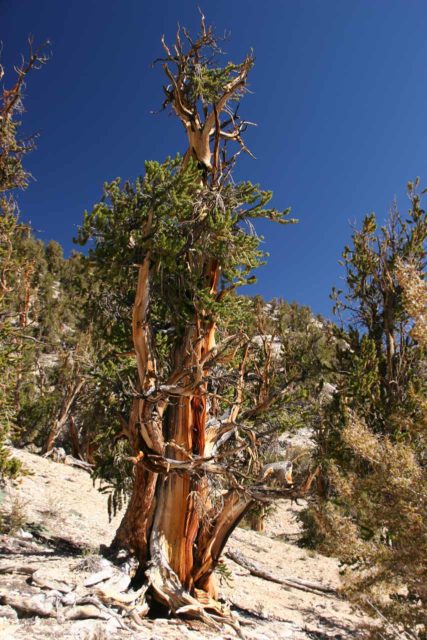 Day 3: Drive home
This was a day to make the long drive home, but we made a detour to the Methuselah Grove in the Ancient Bristlecone Pine Forest east of Bishop. There, we did the moderate loop hike of the grove.
Related Trip Reports
Waterfalls included in this itinerary
Visitor Comments:
Got something you'd like to share or say to keep the conversation going? Feel free to leave a comment below...
No users have replied to the content on this page