Even though this is a waterfalls website, we recognize that there are many highlights in the Eastern United States (both involving and not involving waterfalls).
So we've come up with this page to pay homage to some of the highlights that we think are worth mentioning as you try to figure out what to see and do in your own trip plans.
While I recognize that this list is by no means exhaustive and that it is highly subjective, at least you have an idea of what we loved about the country east of the Rocky Mountains. By the way, by east of the Rockies, we really do mean an entire half of the country!
In other words, we're defining this region to encompass the states of Texas, Oklahoma, Nebraska, South Dakota, and North Dakota, and every state from these plains states to the Atlantic Ocean.
So without further adieu, here are the highlights in no particular order…
New York City (New York)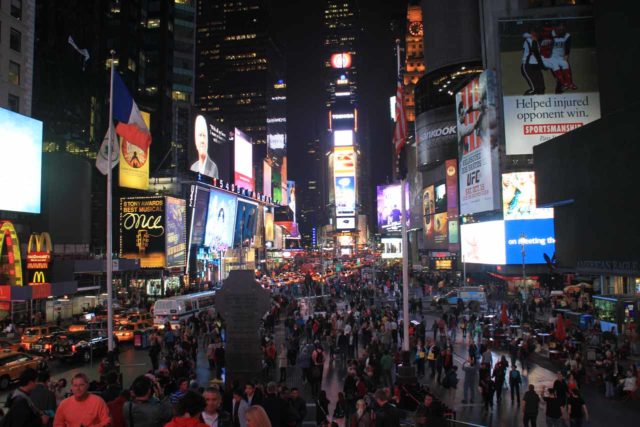 It doesn't get more atmospheric and centralized than perhaps the most famous city in the United States – NYC.
Indeed, not only is this place a media capital, but it also seems to drive fashion, culture, architecture, and more.
We got to experience the energy of Times Square, the Statue of Liberty, the Lower Manhattan Financial District (i.e. Wall Street), Central Park, and other things like the New York style pizza…
And all of this was well-connected by their excellent mass transit system, which is second to none as far as the United States is concerned (though admittedly, most of our mass transit in the country is severely lacking).
Chicago (Illinois)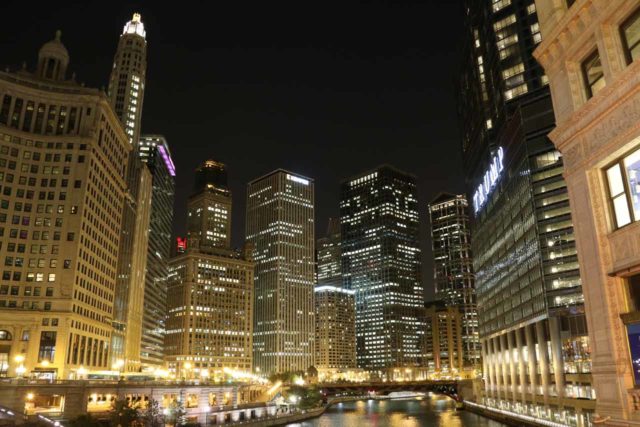 This dynamic city seemed to be a rival to New York City in terms of its plethora of sights and experiences. Plus, we were able to experience quite a bit of the city thanks to its excellent mass transit system.
Among the things we experienced here were the Maggie C Daly Park, which was perfect for our toddler, and it was free!
We also tried Chicago pizza, visited the Chicago Museum of Art, went up the Sears Tower, and walked around its buzzing downtown area, especially along the river.
Pictured Rocks National Seashore (Michigan)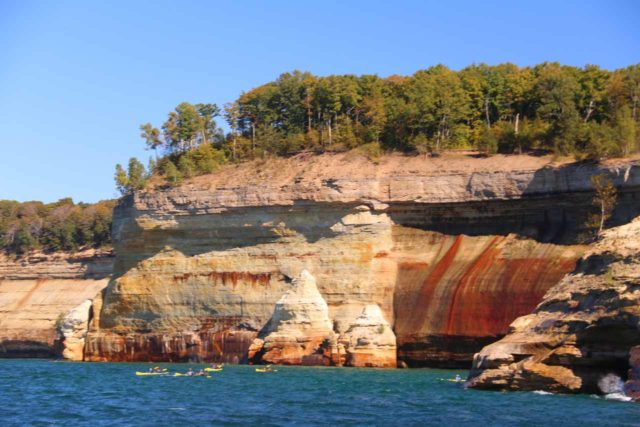 This could very well be the top scenic highlight of a visit to the remote Upper Peninsula of Michigan (also called da you-pee or the UP).
It's here that we were treated to a contrast of colors from the reddish stains on the steep cliffs carved out by the wave action from Lake Superior with the green adorning the tops of the cliffs.
There were also waterfalls like like Spray Falls which further added to the whole experience.
Sleeping Bear Dunes National Monument (Michigan)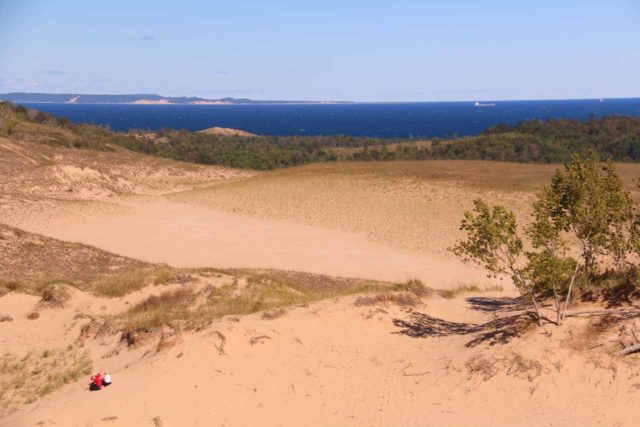 These extensive series of dunes were in the far northwestern part of Michigan, and our daughter had a blast going up and down these soft mounds of sand.
In the distance, we could see the deep blue "sea" of Lake Michigan contrasting against the golden sands here.
And even though the road was closed to experience the combination of the lake and sands closer together, it was still quite the unforgettable experience and worth the long drive from Mackinaw City to Traverse City.
Mammoth Caves National Park (Kentucky)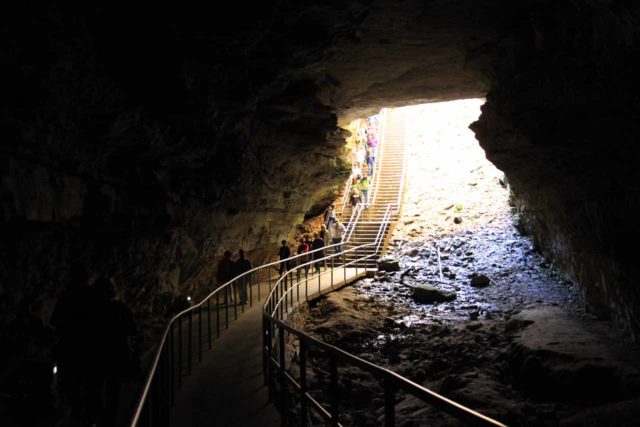 This could very well be the largest set of caves in the Appalachian Range, and it was our excuse to explore deep in the state of Kentucky.
Indeed, we got to do a pretty involved but easy tour that took in the largest of the caves exhibiting many giant stalactites and stalagmites as well as some evidence of mining that took place here.
Natural Arches (Kentucky and Tennessee)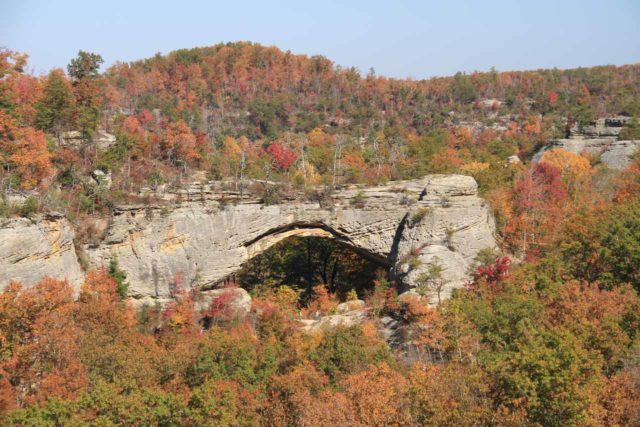 One of the pleasant surprises of our waterfalling adventures in the heart of the Blue Grass country was the presence of natural arches and bridges.
While we were most familiar with them in the sandstone deserts of the American Southwest (especially in Utah and Arizona), we happened to witness a bunch amongst the Fall colors in both the states of Kentucky and Tennessee.
Perhaps the largest of the arches we saw was the so-called Natural Arch of Kentucky, but we also saw Slave Arch, Yahoo Arch, Twin Arches, and many more!
Nashville (Tennessee)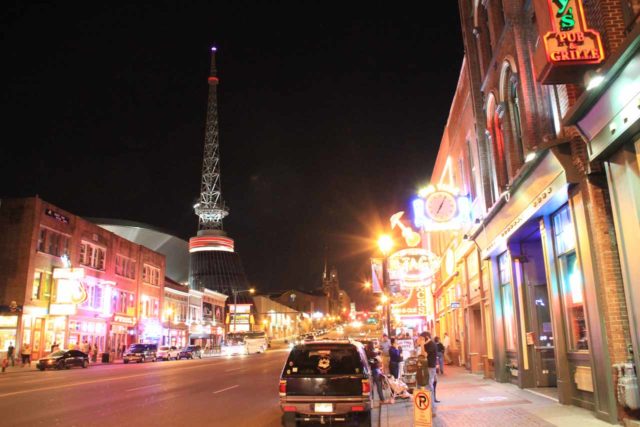 Even though I'm personally not into country music or blue grass, I can definitely appreciate the atmosphere that was Music Row in this city's downtown.
Indeed, there's nothing quite like going from bar to bar watching some of the happening joints with people line dancing while others where people were tranced by a serenade of good old fashioned blue grass roots music. And each of these bars are all vying for attention.
Texas Barbecue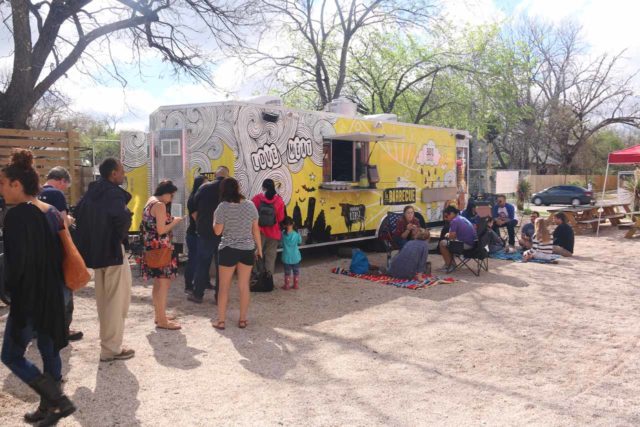 When it comes to Texas barbecue, I doubt there are many places that can compete with the Austin scene.
Indeed, people are willing to wait over 4 hours for a go at Franklin's or over an hour or more for La Barbecue. And there are many other food trucks with similar stories.
But once we've had the real deal, there was no going back to imitations. Indeed, we never looked at Texas BBQ quite the same again, and we even stopped going for any barbecue that required sauce to enhance the flavor.
Indeed, the key to Texas barbecue is the slow cooking (often overnight and they usually run out, which is why people line up) combined with the spices or rub that they use.
It's probably best to do this in a large multi-family or group setting so you can buy at least 5 pounds of meat (still a bit much for two families) but at least that would alleviate the super long wait.
Portland (Maine)
Our visit to this coastal town actually occurred by accident. You see, we were supposed to go to Acadia National Park, but we were victimized by an unnecessary government shut down, which made it difficult to risk going out of our way for it only to have a subpar experience.
So the alternative was to stay in Portland, and we didn't regret the decision one bit! Not only did we picnic by the Portland Head Light, but we also enjoyed a happening scene in its downtown area having a dinner to a live performance that our daughter was totally digging.
Cape Cod (Massachusetts)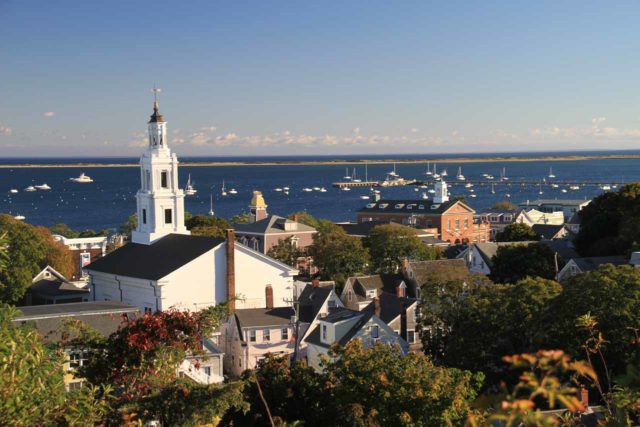 This crescent-shaped peninsular coastline seemed to be where Bostonians go to relax by a beach or to get away from the city.
Indeed, we saw numerous lighthouses here as well as felt the sand at several more beaches.
Perhaps the experience culminated at the very northern tip where we spent a good deal of time enjoying Provincetown, which had an intriguing Pilgrim Tower, beaches, and a pretty neat historic downtown area.
Blue Ridge Parkway (North Carolina)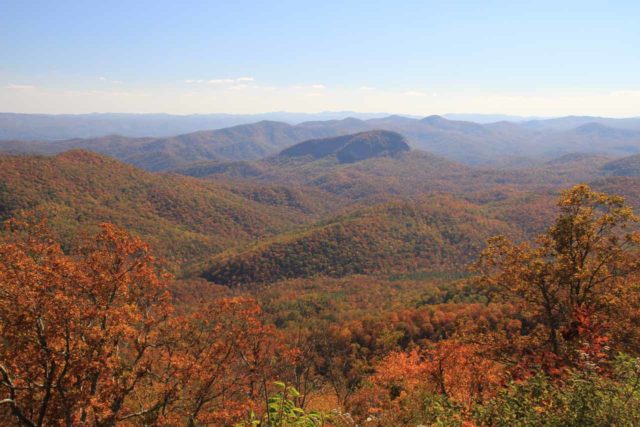 There aren't a whole lot of better places to witness the explosion of Fall colors than being on a mountain ridge with expansive views all around.
But that was exactly what we were getting while driving the Blue Ridge Parkway, which literally ran along a ridge with views on both of its sides.
In addition to the colors, we also saw interesting domes as well as hiked to a few waterfalls. So it was certainly worth the time to really experience one of the best Autumn sights that we could ever remember having.
The National Mall (Virginia)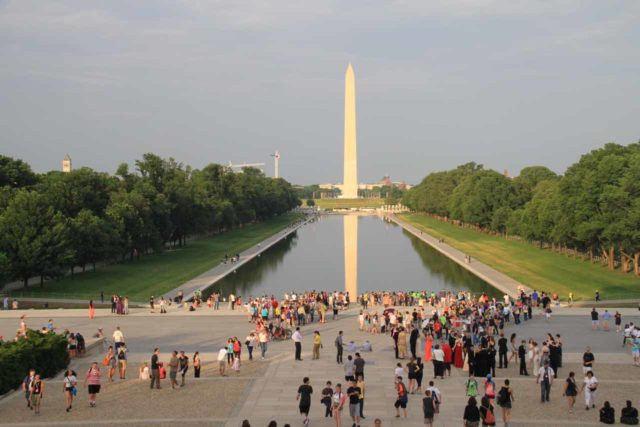 When it came to educational experiences, it was hard to top the various monuments of this stretch of the Nation's Capital that paid homage to our Nation's forefathers.
Our daughter was digging the free museums of the Smithsonian while Julie and I were enjoying the sights and the relaxing vibe whilst strolling about the extensive lawn areas where people were chilling out or having a game of softball.
Waterfalls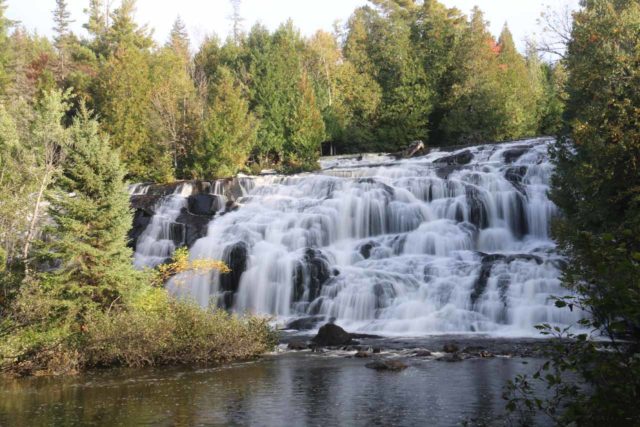 A highlights list wouldn't be complete without experiencing the plethora of waterfalls, especially given the diverse woods and mountains east of the Rockies. And when you combine these visits with the Fall colors, you get an experience quite unlike most waterfalling experiences we've done elsewhere to date.
Naturally since this is a waterfalls website, we've got numerous write-ups that extensively cover these features.
Waterfall Pages
Visitor Comments:
No users have replied to the content on this page