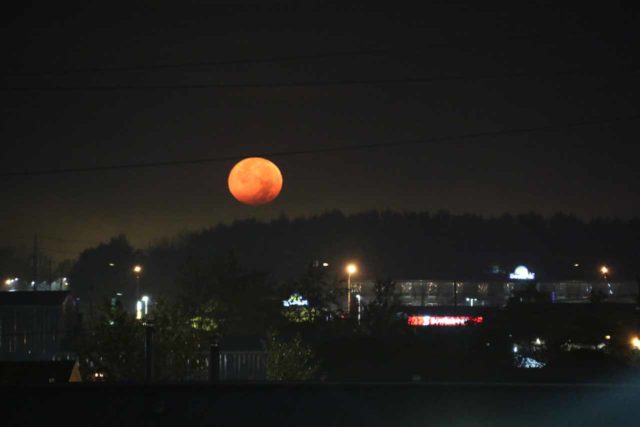 25-September 2015 to 2-October 2015:
I actually had to waste about a dozen matches before the paper finally caught fire and ignited the wood hovering over it. But once we were in business, we could now try to figure out how to make smores happen with the skewer sticks we were given. I realized that perhaps tongs would've been better to melt everything together in one shot. But trying to melt marshmallows and chocolate while balancing on the skewers was a tricky proposition at best.
In any case, we were enjoying the moment as we stared at the fire and watching the embers fly with the winds. As we took a break from roasting smores over the fire, we also looked up at the sky and noticed stars overhead.
Tahia thoroughly enjoyed the experience, and I knew that we were sharing one of those precious moments that I'm sure would stick in our minds for the rest of our lives. This was the kind of moment we live for, and it gave us the idea that perhaps we should do more real camping trips going forward in California or Southern Utah (provided the drought doesn't persist)…
[Show Trip Report As Single Page]