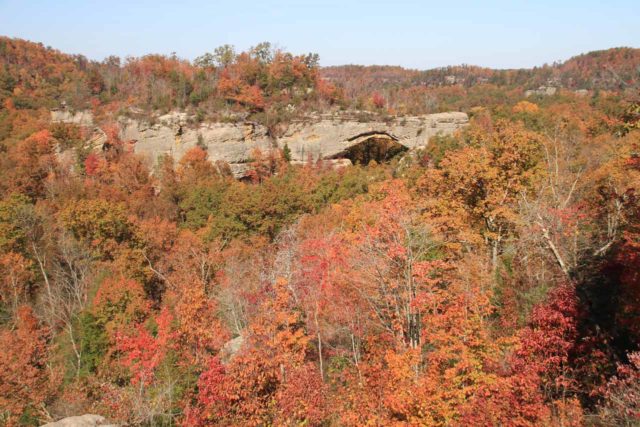 21-October 2012 to 28-October 2012:
Eventually, the trail started to hug some interesting cliff walls. But it was somewhere at this point that we spotted a deer carcass right next to the hiking trail. The carcass looked like it was a new kill.
This freaked Julie out as she treated the dead deer as if it was like spotting a dead human body next to the trail. And not long after accepting that the deer was there and we'd have to go by it, there were a couple of guys in camouflage further up the trail. We suspected that they probably shot the deer, and now Julie was concerned that these folks might be up to no good (i.e. that we might be their next targets).
In fact, it could very well be that this deer might have been related to the two deer that we saw cross the road in front of us as we tried to get to the trailhead…
[Show Trip Report As Single Page]