This trip was the second major leg of our epic around-the-world tour that consisted of Eastern Australia as well as selected countries of East Africa.
The Africa portion of the trip consisted of a series of tours run by tour operators who each specialized in a given country or region.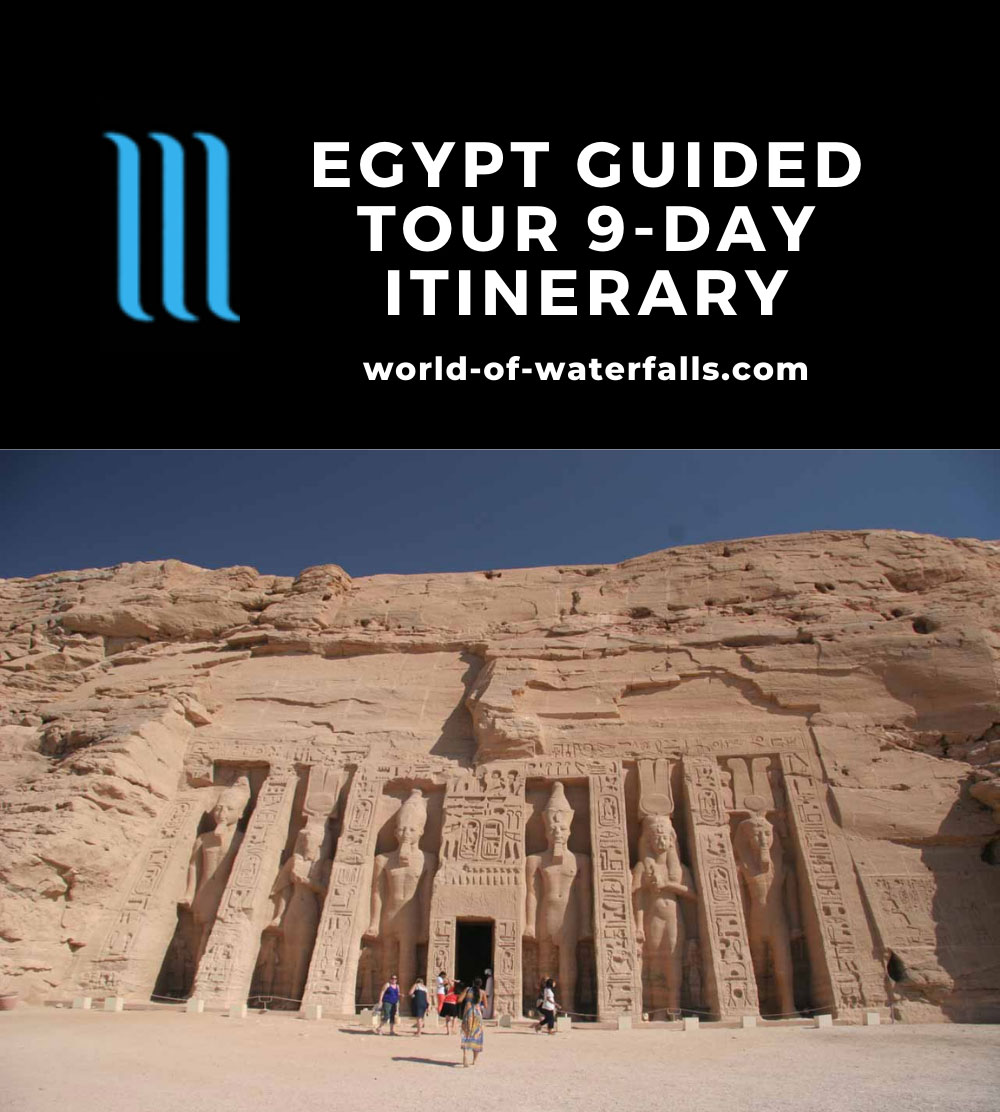 I'm breaking each of these African safaris into individual itineraries starting with Zambia and ending with Egypt. Hopefully, this modularization may help you with your trip planning by making it more manageable instead of coming to grips with the further complexity of stitching a bunch of these smaller safaris into a much longer one that lasted more than a month (or two months if you stitch Australia in there).
The premise of this itinerary was a combination of custom guided tours of Cairo and Giza for the first few days, followed by most of the rest of the trip cruising on the Nile River Valley.
Here are some highlights and logistics of how we managed to pull this trip off…
Trip Highlights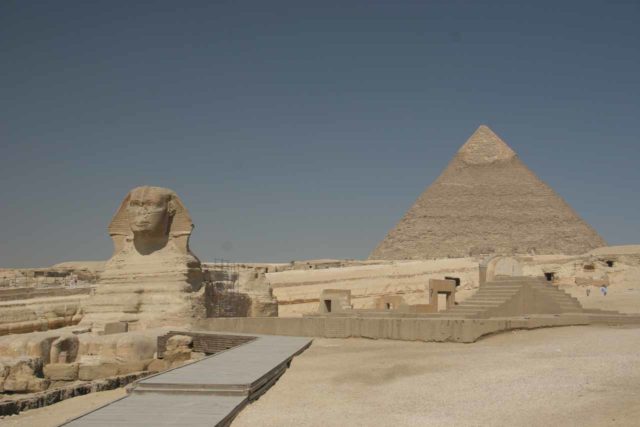 Giza – This part of Cairo is the part of Egypt just about everyone knows about because of its iconic historical relics – i.e. the pyramids and the Sphinx. And indeed, the tour buses go here, there are short camel rides, people wait in line to go inside some of the backbreaking corridors (where you really have to bend over to not bump your head), and more.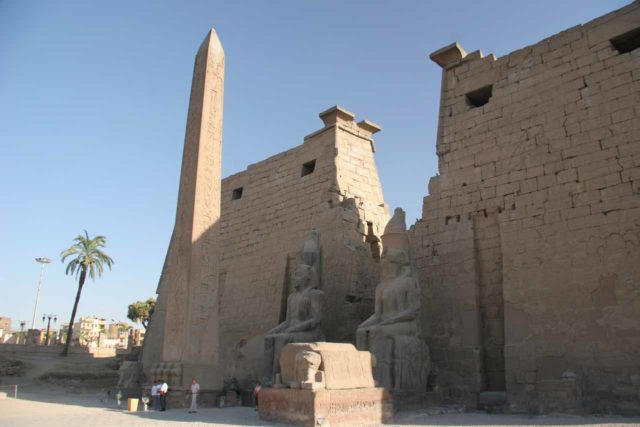 Karnak and Luxor – These were two of the ruin complexes that we visited on the first day of our Nile Cruise, where we got to see the real deal when it came to the obelisks and the statues that knock offs like the Luxor in Las Vegas bit off of. And indeed, it seemed like there was elaborate detail in each of the ruins whether it was carvings on the obelisks or on the pillars, or even the undersides of ceilings. Indeed, I can totally see why people become inspired to become Egyptologists and let their imaginations run wild with imagining history…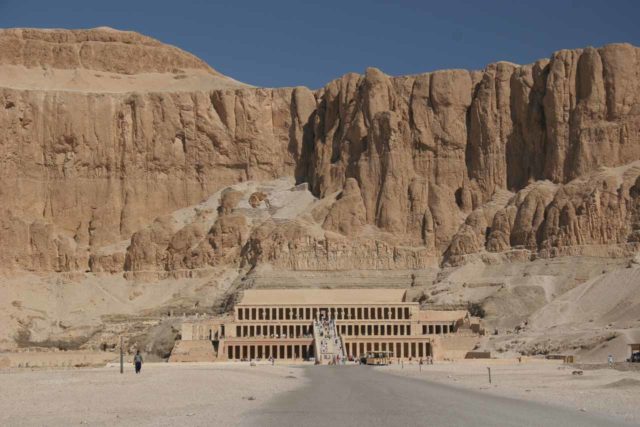 Valley of the Kings and the Hatsheput Temple – On the next day of our Nile Cruise, we visited a handful of tunnels burrowing deep into the mountains to reveal elaborate tombs and chambers. Again, we're talking Indiana Jones type stuff. Not to be outdone, the Hatsheput Temple was also just as impressive with its columned facade backed by a mountain that makes the building blend in. Again, it's yet another reminder of how much the Ancient Egyptians were invested in the afterlife for their royalty.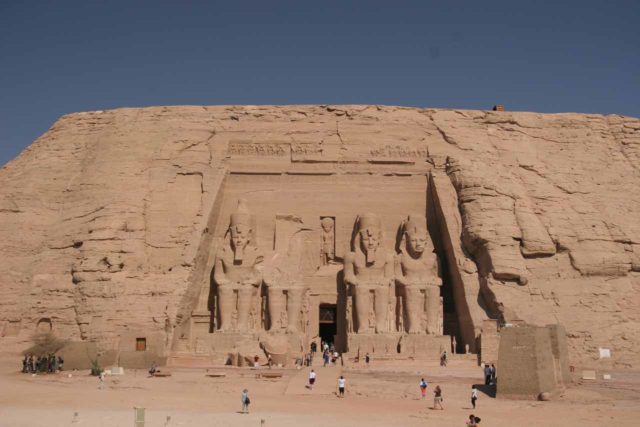 Abu Simbel – Even though they had to move this historical site (how did they manage to do that?!?) with the inundation of the old site when they built the Esna Lock, this was yet another one of the atmospheric temples and ruins built right into the cliffs of mountains. Again, we're talking Indiana Jones stuff, and going inside to see the elaborate artifacts and more tall statues and chambers while cooling off from the outdoor heat made the experience even more conducive to rewriting history with your own imagination.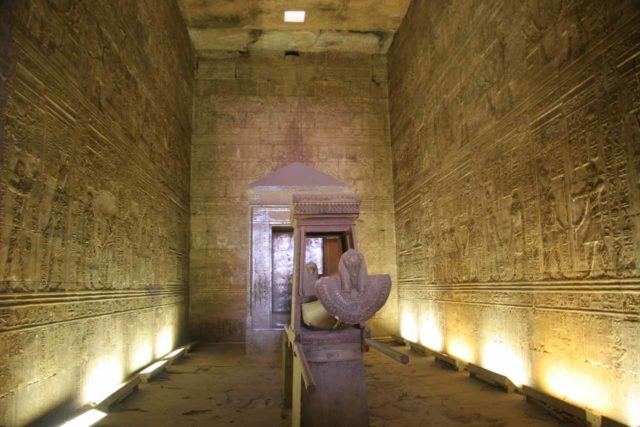 Edfu Temple – This elaborate temple both inside and outside was yet another place just begging for us to let our imaginations fly with its relics and hieroglyphs. This temple also featured imposing facades from outside the courtyard while the interior was lined with columned corridors. Indeed, it was yet another attractive ruin that was part of the Nile Cruise.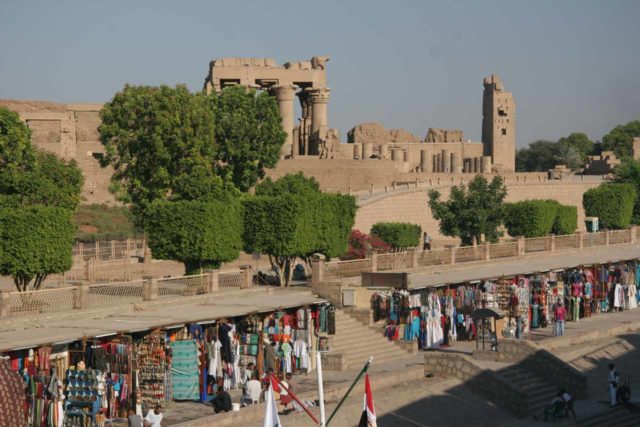 Kom Ombo – Yet another intriguing series of elaborate ruins, this one also had an interesting line of street stalls once the touring of the ruins was over with. In addition to more intricate columns and walls full of hieroglyphs, we even saw a fossilized Nile crocodile showing just how ancient these species were even in ancient Egyptian times.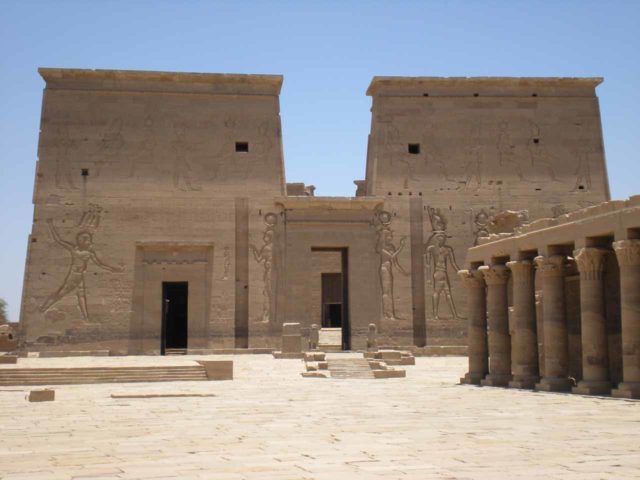 Philae – This was one of the last ruins we visited as part of our Nile River Cruise, and it was also grand with columns, hieroglyphs, and chambers throughout. This one felt a lot less crowded compared to other historical sites we visited, which made the visit that much more refreshing.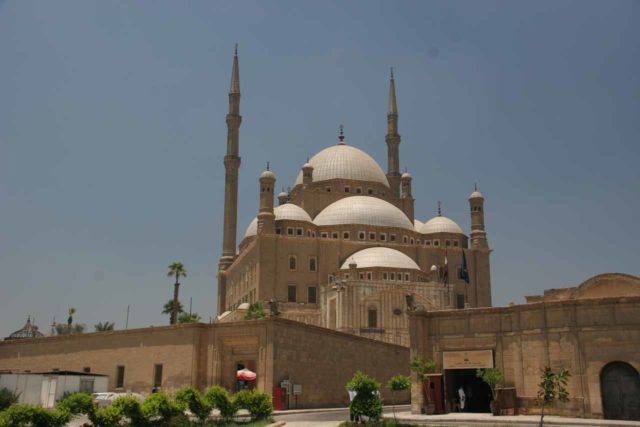 The Cairo Citadel – This was probably the most atmospheric of the structures that we had visited in the city of Cairo. In addition to its elaborate courtyards and squares, there was a cavernous interior with hanging lamps and sky high homes towering even higher above them from the interior. Seeing this place in person, and especially going inside it was a very humbling yet awe inspiring experience.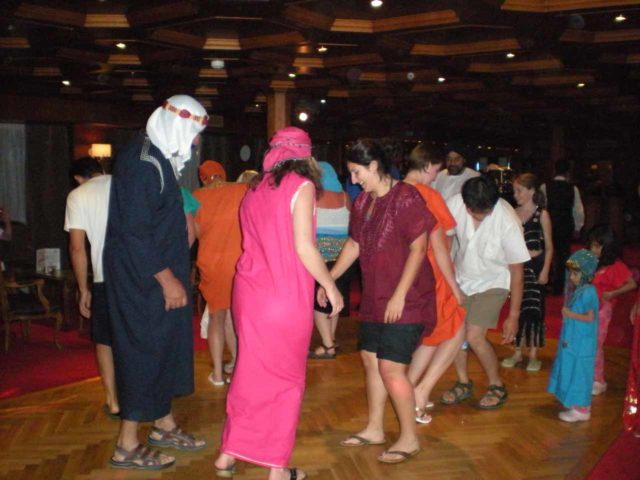 Nile Cruise Participants – Sometimes it's the people that make the moments and the experiences, and I'd have to say that we were fortunate to have such a great group of people along for the tour. There were a few families who really tried to get people together to get to know each other and to hang out, and they really succeeded. In the end, there were some follow-up visits as some of us kept in contact with each other. But the memories of this really lasted long after the tour, and to me, this remained the biggest highlight of them all.
Trip Advice
Even though this part of the trip was supposed to be straightforward since we were covering sights that just about every foreign tourists would do, there were still some snags that happened, especially in Cairo. Here are some of the lessons learned as a result…
Shopping at the expense of sights: This was something that really set Julie off when we were deceived into thinking that we saw Coptic Cairo and wound up spending more time going shopping instead. It resulted in a make-up session with the same guide who wanted to make amends.
We learned the hard way that this appears to be a pretty common practice as the thinking was that not-well-researched visitors wouldn't know the difference (while the operators or guides would earn a little more commission or kick-back as a result). However, we came armed with guides and double-checked after the tour when we found out that we were duped.
In hindsight, to defend against this and try to nip it in the bud, the best thing to do is to try to keep the guide honest (but in a respectful way) about making sure the sights you've paid to see are going to be targeted. And that shopping should only come after the priority sights have been done so you don't run out of time on the more important things. Of course, you'll have to come into the trip well-armed with knowledge and research so nip the cons as they occur (and they WILL occur). And keep in mind that there was no TripAdvisor when we did this trip so it was a little tricky to try to nip this in the bud in real time.
Touts and Baksheeshing: When you visit a developing country, you have to expect that there will be touts looking to somehow get some of the tourism benefits since life can be difficult enough as it is when there's overpopulation and a high disparity between rich and poor. While you alone can't bear the burden of the societal ills of such circumstances, we definitely had to learn to say "no" (or "la") a lot while still being as polite as we can about it.
We also had to tip (baksheesh) a lot so it definitely helps to have a lot of spare change handy. This comes from the mentality that people take care of each other, and the baksheesh is a basic aspect of this culture. So forget that the word "tips" really stands for "to insure prompt service" and take it for what it is – a small way for you to help out some people in need.
Vaccination Certificates: One thing we realized between the Victoria Falls part of the trip and the Northern Zambia part of the trip was that we had apparently forgotten to bring our Yellow Fever certificate (amongst other proof of vaccinations in that yellow booklet). This certificate of proof of vaccinations was done prior to the trip as we were preparing for it.
So as a result of this mistake, we spent quite a few drama-filled hours in Livingstone (prior to arriving in Lusaka) trying to contact the doctor who treated us back at home, then coordinate a rush special delivery to a future destination on the trip. In this instance, that future destination was Lusaka at the end of the Zambia leg since that was a big city with infrastructure, and hopefully we'd get the certificate in time for the next country where we weren't sure if they'd turn us back for not having this (it turned out that they actually checked for this when we arrived in Cairo!).
The bottom line here is when you're packing your passports, just make sure you keep the vaccination certificates together with the passport so they're in one place. As you can imagine, when things are separate, they're easily forgotten.
Travel Itinerary
Day 56: Fly from Nairobi to Cairo
This was basically a travel day. We caught a late afternoon flight that connected in Khartoum, Sudan, before arriving in Cairo at almost midnight. Then, we were transported to our hotel for a late night (or early morning) check-in.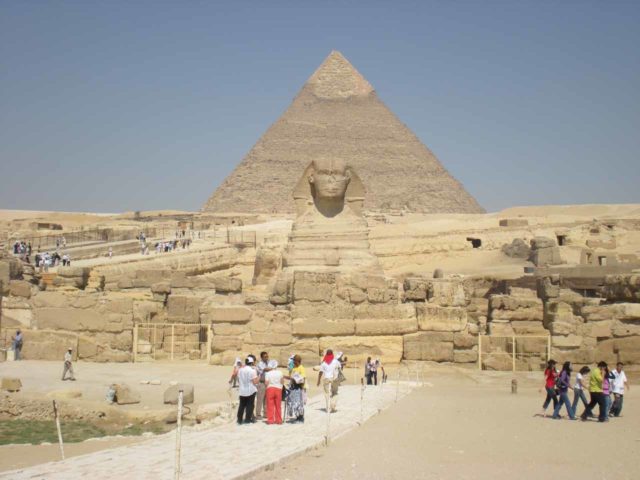 Day 57: Giza and Cairo
On this day, We were taken by guided tour to the Pyramids in the morning. Then, in the afternoon, we visited the Cairo Museum.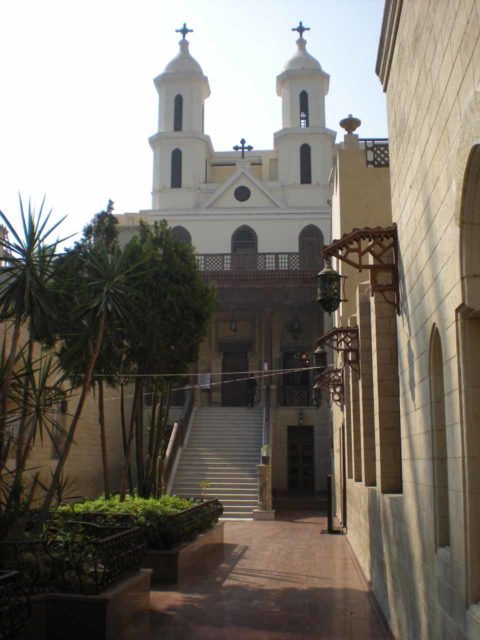 Day 58: Coptic Cairo and Sakkara
On this full day of touring, we visited the Coptic Cairo as well as the pyramid precursors at Sakkara. We were then taken shopping.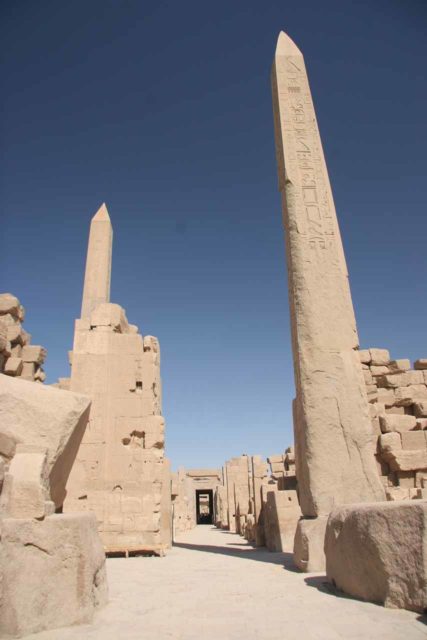 Day 59: Transport from Cairo to the Nile Valley
Overnight: Presidential Nile River Cruise (Nile Valley, Egypt)
After being transported to the Nile Valley, we then got onto our cruise ship where it would take us from site to site along the Nile Valley while we'd be sleeping in our cabin on the boat. In the afternoon, we visited both the Karnak Temple and the Luxor.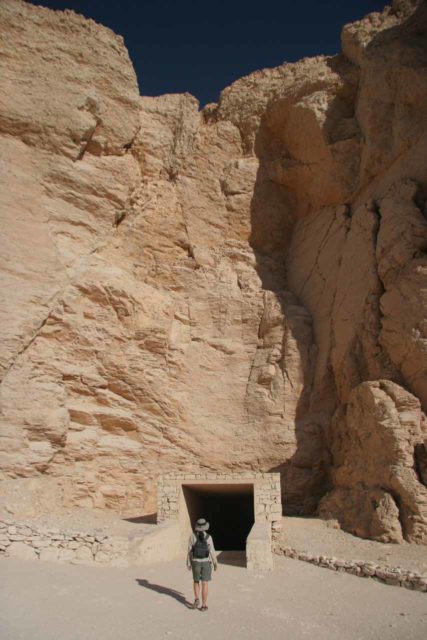 Overnight: Presidential Nile River Cruise (Nile Valley, Egypt)
On this day, we cruised further south along the Nile stopping for the Valley of the Kings before continuing on and visiting the Hatsheput Temple. Later in the afternoon, we went up the Esna Lock to continue on the Nile Cruise further south.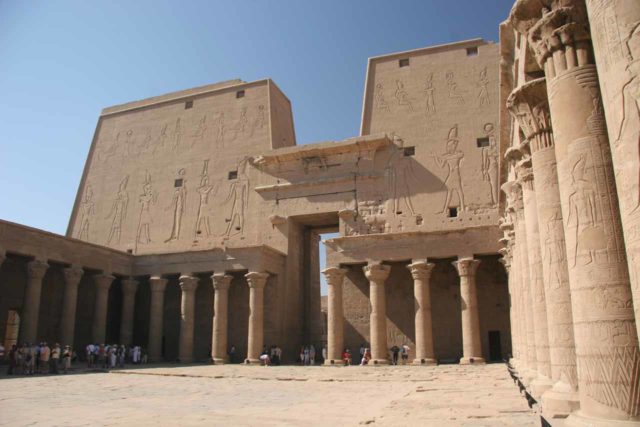 Overnight: Presidential Nile River Cruise (Nile Valley, Egypt)
On this day, we started off by visiting the Edfu Temple. Then after continuing further south, we visited the Kom Ombo Temple later in the afternoon.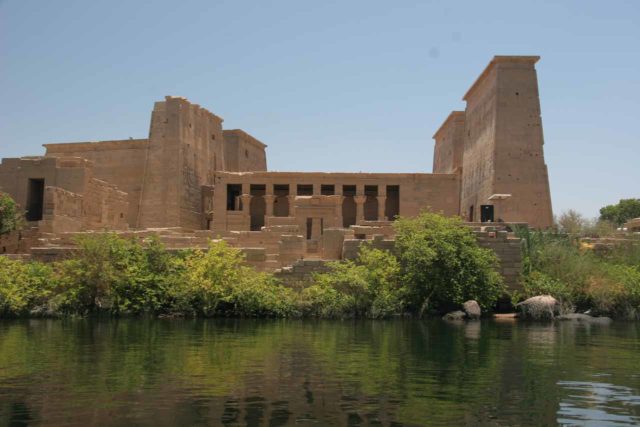 Overnight: Presidential Nile River Cruise (Nile Valley, Egypt)
We started off the morning with a flight to Abu Simbel. Then, after returning to the cruise, we continued the boat tour to Aswan while visiting Philae along the way. In Aswan, we had a final night together as a tour group in the cruise, and we also roamed the streets where there was a seemingly made-for-cruise bazaar.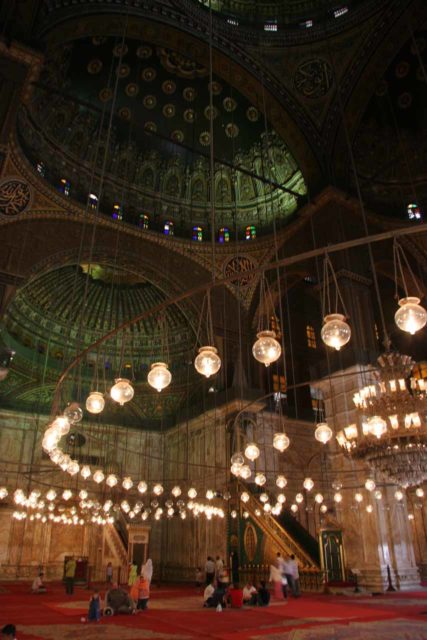 Day 63: Fly from Aswan to Cairo
After completing the Nile Cruise, we were then flown back to Cairo. Once there, we met up with our previous Cairo tour guide, who then took us around more of the best of Cairo (to make amends from the faux pas done when we substituted sites on the itinerary for shopping). This included Islamic Cairo (especially the impressive Citadel of Cairo) as well as the Modern Pyramid.
Days 64-65: Fly home from Cairo
This was a very long couple of days of flying as we left Cairo, then flew to London Heathrow before finishing the connection by flying home to Los Angeles. And thus, the around-the-world trip had gone full circle.
Related Trip Reports
Waterfalls included in this itinerary
This itinerary did not include any waterfalls.
Visitor Comments:
Got something you'd like to share or say to keep the conversation going? Feel free to leave a comment below...
No users have replied to the content on this page