This Scandinavia Trip Itinerary page details our epic Summer trip to expose our daughter to Norway, Sweden, and Denmark over a nearly two-month duration.
Personally, it was my long-awaited return trip to Norway where I could finally correct all the regrets I had ever since our first trip to Norway back in 2005 while also experiencing what has changed over the years.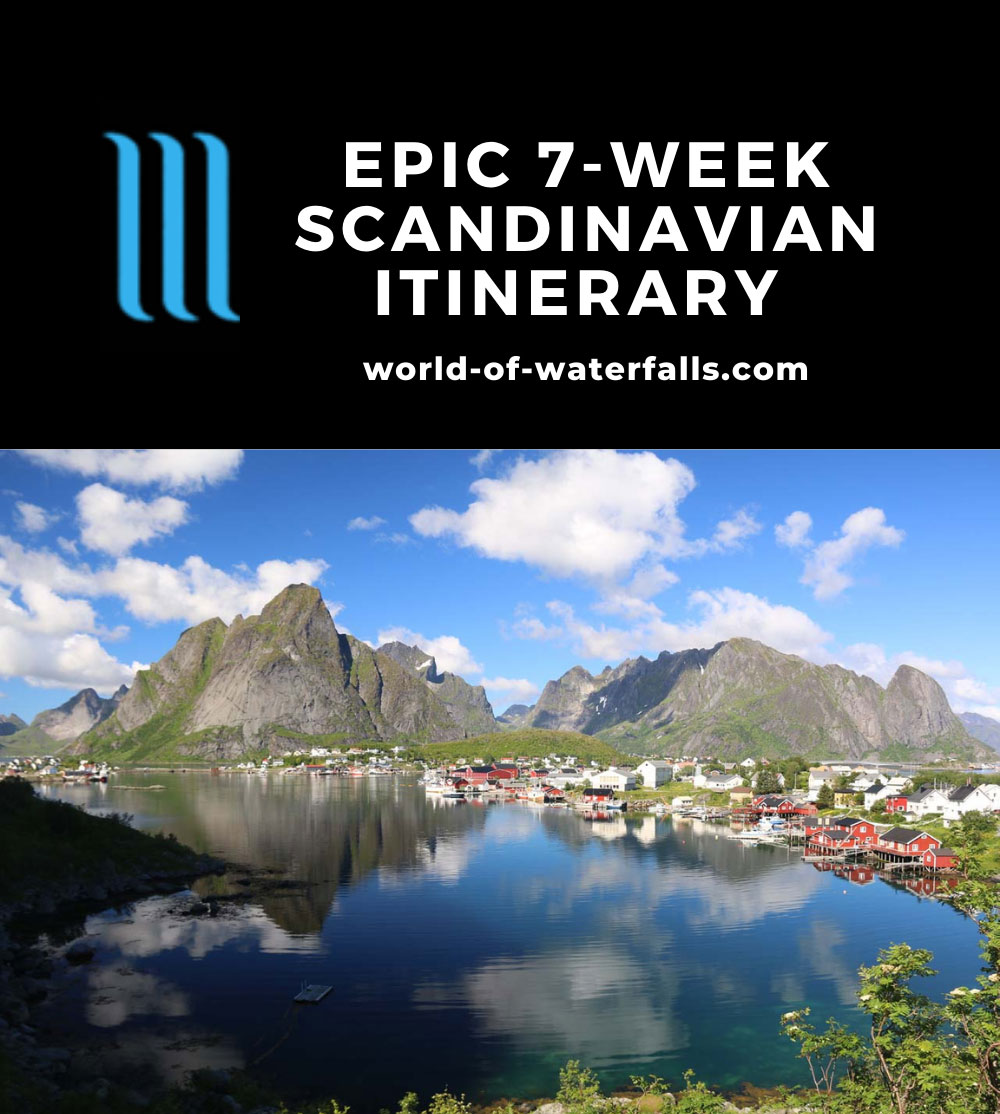 Like with the Germany/Austria Summer Trip the prior year, much of this trip involved dividing and conquering where I did most of the long waterfall hikes solo while Julie and Tahia did most of the city stuff together in the mean time.
The way the trip broke down, we spent nearly 5 weeks in Norway, nearly 2 weeks in Sweden, and the remaining time in Denmark.
Here's a brief summary of what we managed to do on this trip…
Trip Highlights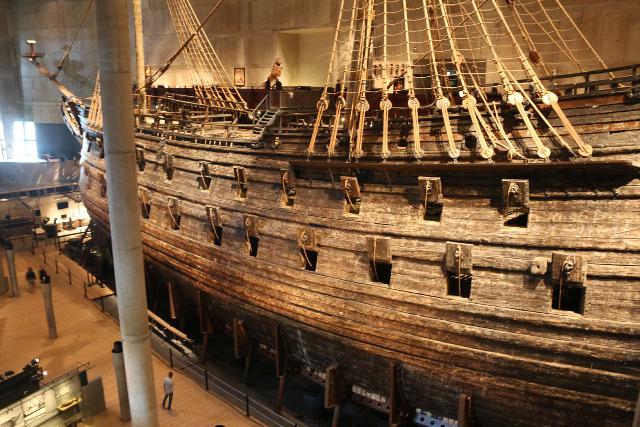 Stockholm City Center (Sweden) – there was so much going for the center of Stockholm that it easily could have had multiple entries on this highlights list. Some of the memorable sights in the city included the Vasa Museum (pictured above; which was the best preserved ship of its time), the charming tight alleyways of the Gamla Stan, the original outdoor folk museum in Skansen, and more.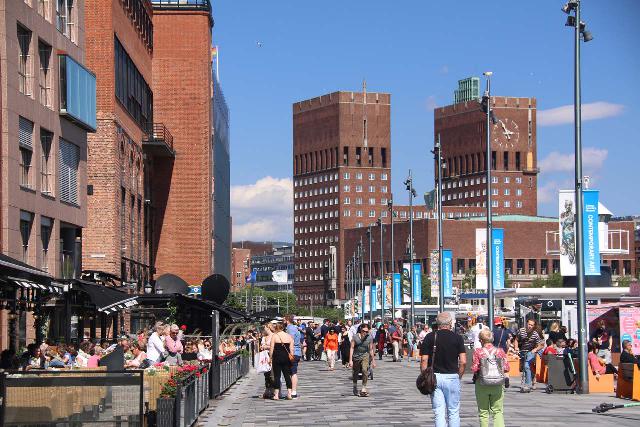 Oslo sentrum (Norway) – the city center had a lot going on for it and I could easily put in multiple entries for just the sights in this city alone. But I'll just consolidate them in this entry as they can all be experienced in a day, which included the Aker Brygge (pictured here), Akershus Festning, Karl Johans gate, the City Hall murals, Slottet, Viking ship museum, the Oslo outdoor folk museum, etc.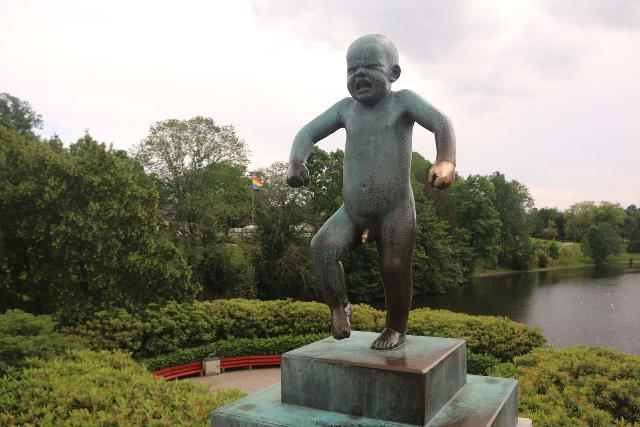 Vigeland Sculpture Park (Oslo, Norway) – technically, this could be part of the Oslo sentrum sights, but this was far enough in the outskirts of the city that I gave it its own entry (besides, it's a pretty big park). Here was where I got to see lots of abstract bodies piled and intertwined with each other as well as the famous Angry Boy statue.
Preikestolen (Lysefjord, Norway) – this was one of the three hikes that I called the "Tourist Trifecta" because they represented three iconic bucket-list hikes in Norway that seemed to be social media favorites. And as you can see from this photo, there's a good reason why people put this on their must-do list.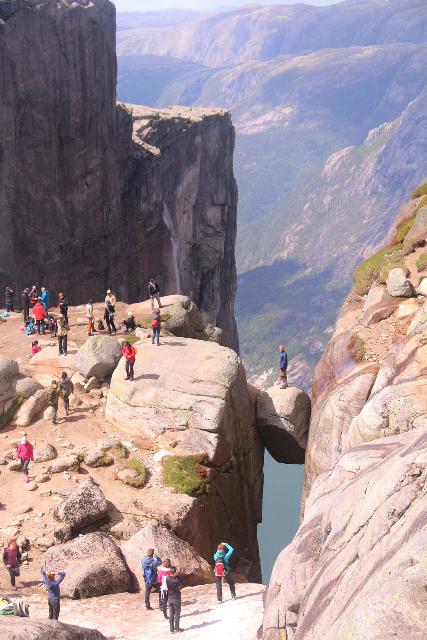 Kjerag (Lysefjord, Norway) – this was another one of the three hikes that I called the "Tourist Trifecta". This particular social media darling really tests your sense of heights as well as stamina as the hike was not easy. But not only was I able to get butterflies in my stomach standing near the sheer dropoffs around the wedged rock itself, but I also got mindblowing views of the Lysefjord at the Nesatind overlook.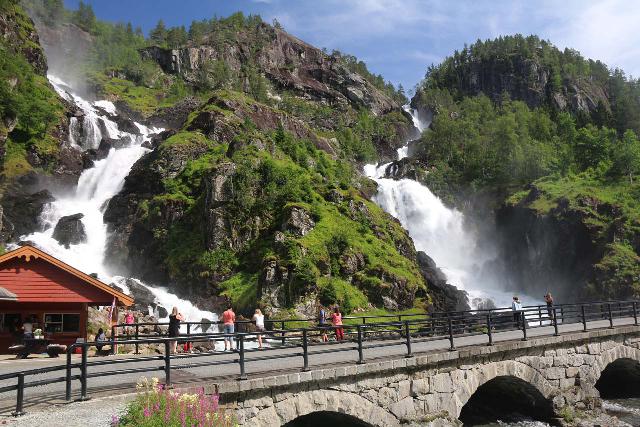 Oddadalen Waterfalls (Odda, Norway) – while waterfalls in Norway seemed to be taken for granted due to the sheer quantity of them, we've found driving through the Oddadal Valley to be quite the waterfalling treat as there were at least five major named waterfalls lining the valley, and each of them could have their own reserve or infrastructure like Låtefossen. Only in Norway can a waterfall cluster like this be necessary in order to even draw interest amongst the country's thousands of big waterfalls.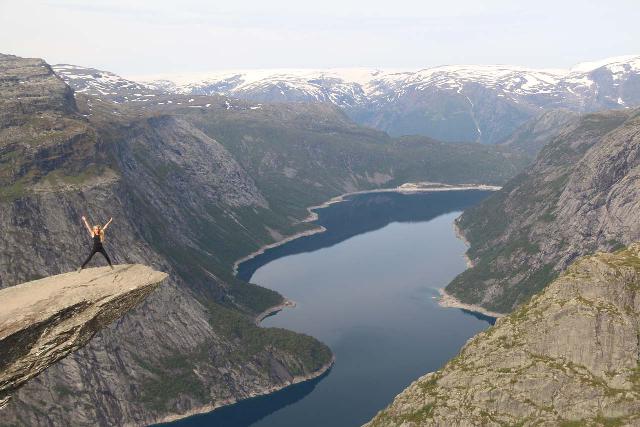 Trolltunga (Tyssedal, Norway) – this was the third of the "Tourist Trifecta" and it was probably both the longest and most expensive hike of the three. While I had a waterfalling excuse to do this long hike to see Ringedalsfossen and Tyssestrengene, others wanted to get onto the "tongue" itself and get that shot to share with others on the socials as you can see in the photo above.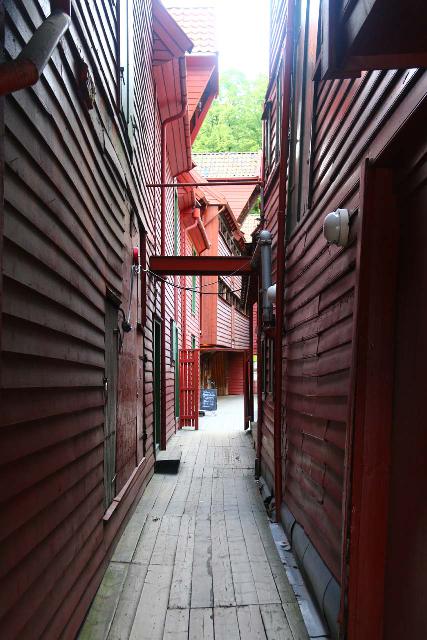 Bergen, Norway – there was a lot going on in this city, which was frequently cited as Norway's most beautiful. With so much history embedded in its Bryggen (once the center of the Hanseatic League), it really felt like a step back in time when poking around its narrow alleyways. The city also featured a happening Fish Market, views from atop Mt Fløyen, and more charming alleyways begging to be explored. Like with other city centers, this city easily had multiple attractions that could stand as a highlight on its own.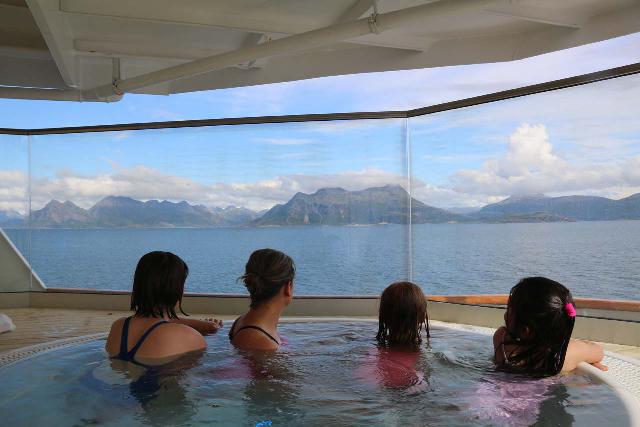 The Hurtigruten (Norway) – Even though we were only on this cruise for four days, this was probably the biggest highlight of our Scandinavia Trip Itinerary for our daughter. Not only did she make friends with the cruise staff, but she also was buddies with a Norwegian girl who also became pen pals with her. While we had to contend with bad weather for almost the entire time we were on the cruise (which took in Geirangerfjord, Bodø, Trondheim, etc.), it was the people that really made our visit memorable. The sights were really more like previews for us since we knew we were self-driving to see them again when we'd drive back towards the south.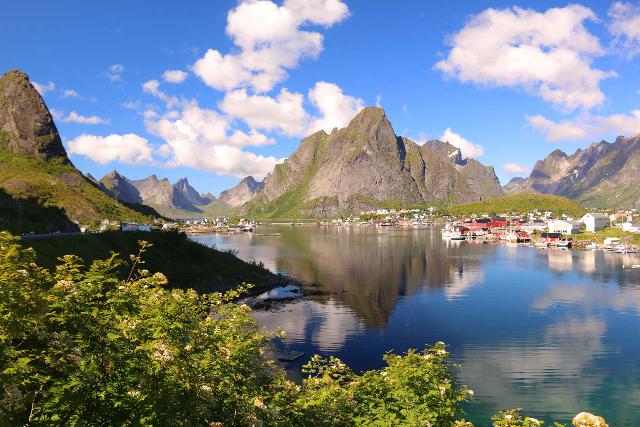 Lofoten Islands (Norway) – with sharp-peaked mountains shooting right out of the sea while dotted with traditional fishing villages, this was probably the biggest scenic highlight of this epic Scandinavia Trip Itinerary. We were blessed with a beautiful weather day, which further brought out the beauty of these islands.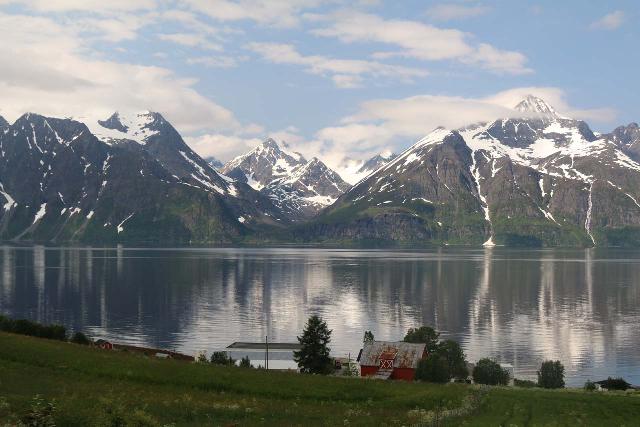 The Lyngen Alps (Norway) – shooting high above the Lyngen Channel as if this was a much more dramatic version of the Grand Tetons, this place simply couldn't be ignored while driving along the E6. While our experiences with this mountain range were limited to roadside views, I'm sure if we ever return to Northern Norway again, we'll have to make it a point to explore this place more thoroughly!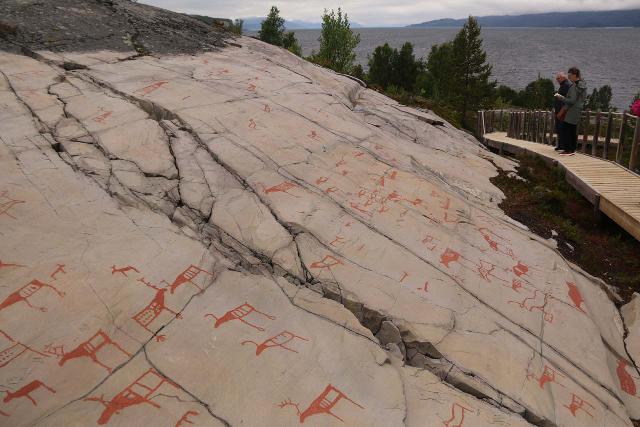 Alta Museum (Alta, Norway) – this was as historical as it gets in the North of Norway as we witnessed many ancient rock art (many of which were aided with red paint so you can see them better) as well as artifacts at the Alta Museum, which was a UNESCO site. It was not only a treat to imagine what life was like in the harsh climate here, but we also learned a bit about the Sami culture while also getting nice views across the bay.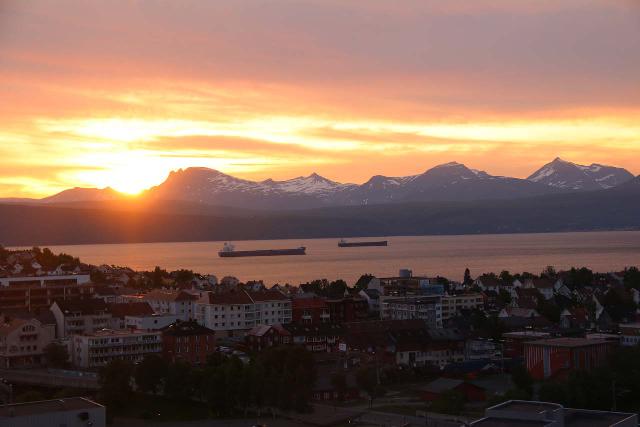 Narvik and the Midnight Sun (Narvik, Norway) – just like when Julie and I witnessed the midnight sun over Narvik on our first trip to Norway in 2005, we did it again in 2019. This time, with moodier skies so the glow from the reddish sun was even more pronounced than the first time. Even though bad weather prevented me from witnessing the midnight sun in Nordkapp, seeing it over Narvik was a pretty good consolation prize!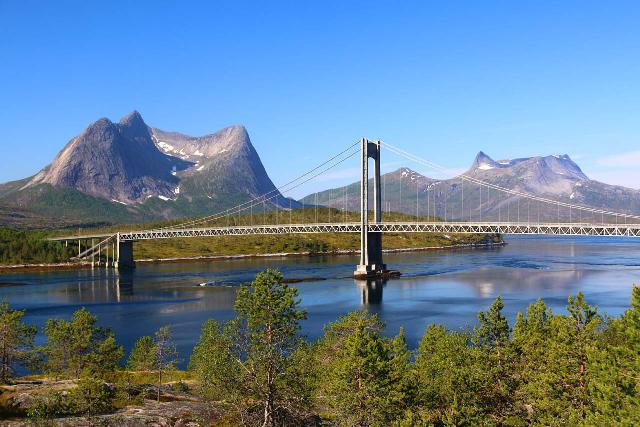 The E6 south of Narvik (Norway) – something that caught up off guard each time we've driven this stretch of the busy E6 south of Narvik, we kept getting drawn by the beautiful mountains surrounding the fjords. While there was no official name or pullout for such scenery that we were seeing, I found it amazing that most people would drive past when it really should be savored, but it was scenery every bit as reminiscent of the Tioga Road in Yosemite except Norway's version was more extensive and possibly even more beautiful!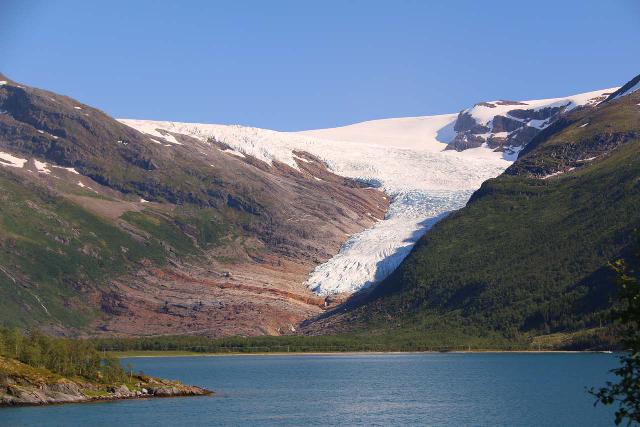 Kystriksveien (Norway) – this scenic route along the Atlantic Coast between Bodø and Mo i Rana was quite possibly the most beautiful drive in Norway, especially considering we lucked out with the good weather. Not only did we experience shapely peaks flanking deep fjords, but we also witnessed the Svartisen glacier, which was perhaps the main scenic highlight.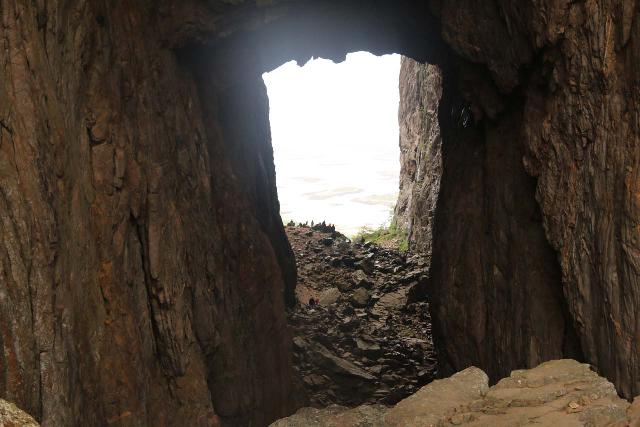 Torghatten (Brønnøysund, Norway) – even though we didn't get to see the signature view of the hole-in-the-mountain, which we learned was from the west side, we did get to do the popular hike up to its opening to better appreciate its size. And that made this place a highlight even though I felt it would have been more of a highlight had we gotten to see it from afar. Maybe next time, we'll be luckier.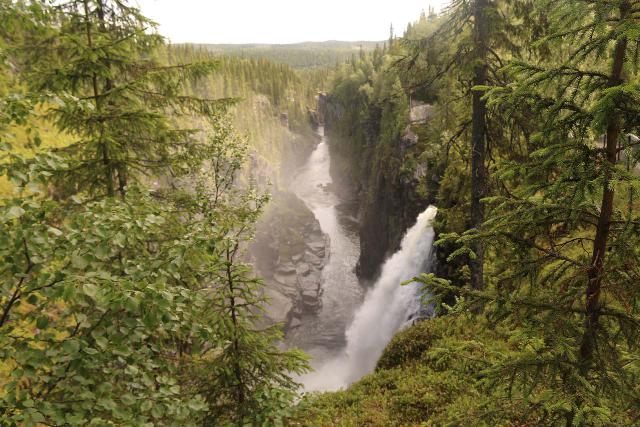 Hällingsåfallet (Sweden) – this was the first of the dramatic waterfalls that we encountered in Sweden (particularly in the north), where a gushing waterfall spilled right into a narrow canyon creating a dramatic landscape where the forces of Nature were on display.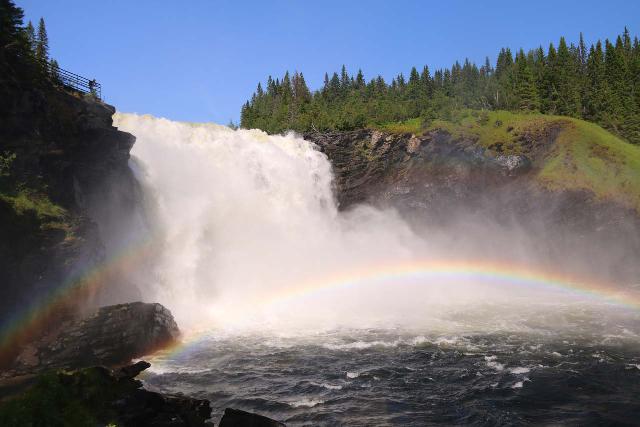 Sweden's Largest Waterfalls – the stretch between Östersund, Sweden and the border with Norway on the way to Trondheim was what I'd call Sweden's waterfall row, which featured the country's largest waterfalls including Tännforsen, Ristafallet, and Handölsforsen. We never imagined Sweden to feature such waterfalls that rivaled those found in Norway, but it just goes to show you how understated Sweden can be when it comes to Nature.
Trondheim, Norway – this was once the capital of the kingdom of Norway, and it certainly packed quite a punch for a compact city like this. But that was what made this city so charming as we witnessed the colorful stilted buildings by the Old Bridge, the Nidaros Cathedral, and lots of hidden walking spots where it seemed the locals went to when the rest of the city wound down.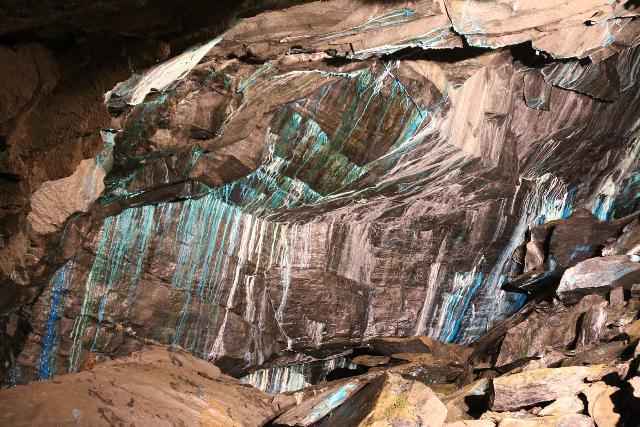 Røros, Norway – this UNESCO World Heritage town held its own in terms of historical charm. It featured an atmospheric town center with the intriguing Røros Church as well as the well-preserved homes of Sleggveien. Just outside town was the blue-streaked copper mine of Olafsgruva, which was perhaps the main highlight of this surprisingly charming yet remote part of Norway.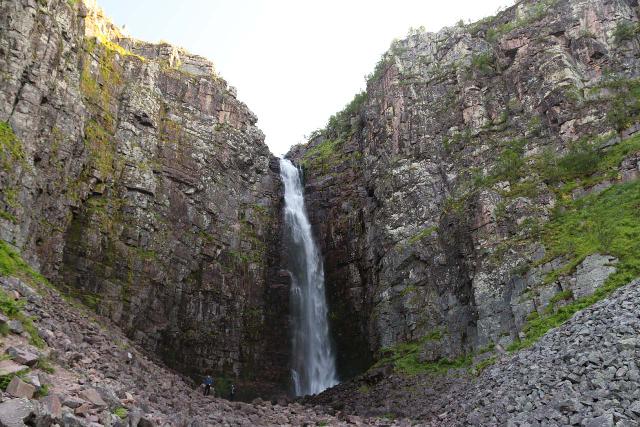 Njupeskär (Sweden) – I had to go a long way from Røros to get to this remote yet beautiful waterfall across the border in Sweden, but all that effort made for yet another opportunity to let Sweden's Nature sink into me as I intimately experienced its understated beauty, which made the long detour all the more worthwhile.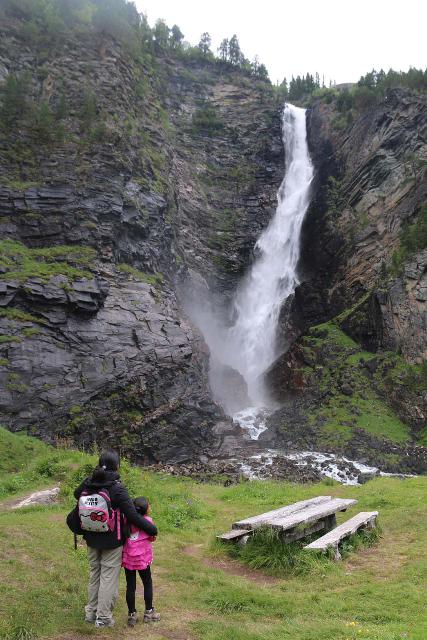 Åmotan Waterfalls (Norway) – this was where three major waterfalls converged in a meeting of four different rivers near the Jenstad Farm at a place called Åmotan (meeting of the rivers). We actually re-visited this place on this trip though Julie and I were here 14 years prior, and it remained every bit as dramatic as that first visit. The waterfalls found here included Svøufossen, Reppdalsfossen, and Lindalsfossen.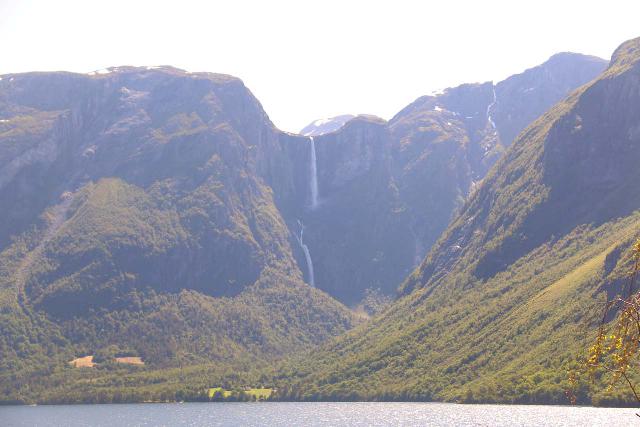 Mardalsfossen (Norway) – even though it was tapped for hydroelectricity, it still run during the peak Summer tourist season, and it still looked beautiful whether from up close or across the lake Eikesdalsvatnet.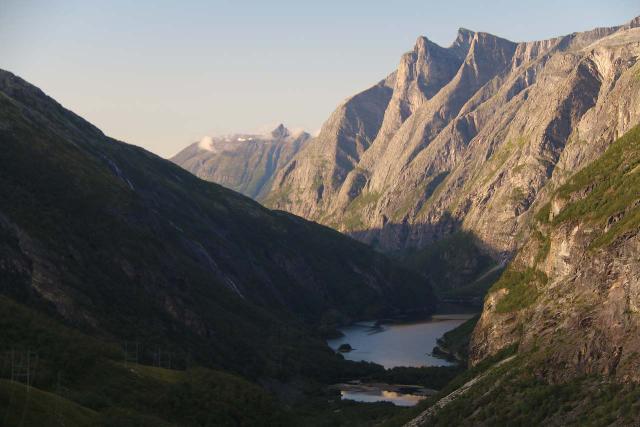 Aursjøvegen (Norway) – this dramatic highland drive spanning two scenic valleys featured many waterfalls and mindblowing mountain scenery. Indeed, it felt like we were on top of the world with this drive, and it also brought us face-to-face with some of Norway's tallest waterfalls like Tågfossen among others.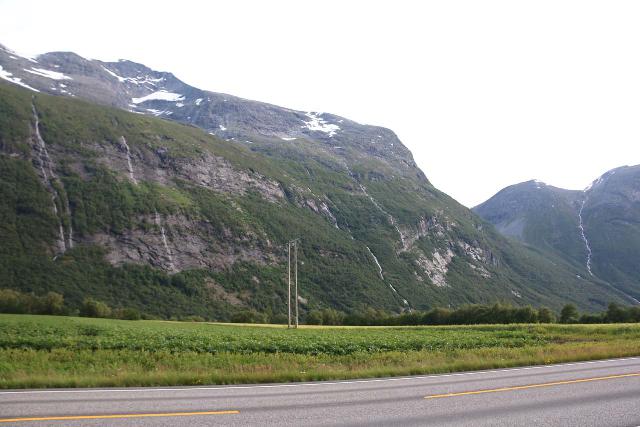 Sunndalen Waterfalls (Norway) – if you're looking for waterfall saturation in a singular drive, here's yet another one where you've got really tall ones tumbling down both sides of the Sunndal Valley. The scenery here is just overwhelmingly beautiful, especially if the weather cooperates.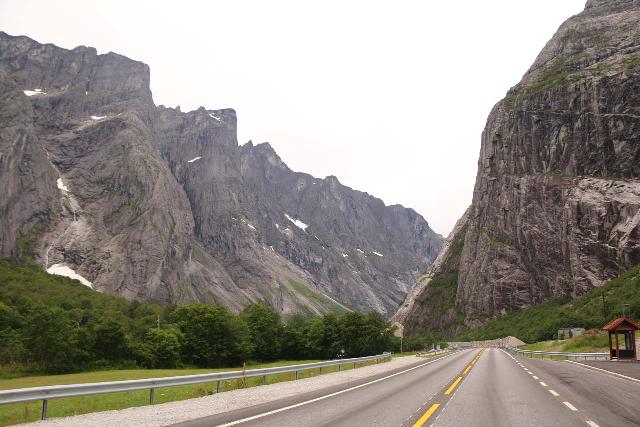 Romsdal Valley (Norway) – this was yet another scenic drive through a beautiful valley draped with waterfalls. An added bonus to this valley (said to be Norway's answer to Yosemite Valley) was that there was a Trollveggen (Troll Wall) as well as the Romsdalshorn opposite the wall. Indeed, Norway was full of scenic valleys, and this was yet another dramatic example of one of the more scenic ones.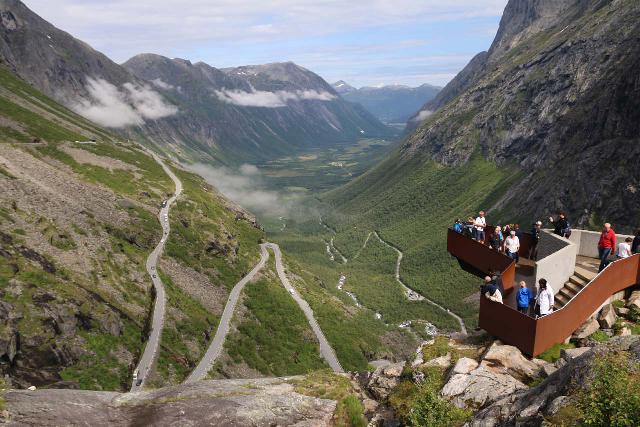 Trollstigen (Norway) – this was a famous serpentine road flanked by two waterfalls (Tverrdalsfossen and Stigfossen) at the head of Isterdal Valley, which was probably also the most traveled one in Norway given its popularity. Lots has changed over the years since Julie and I first came here in 2005, but that meant we got to experience the views in more ways that we could have imagined on our first visit!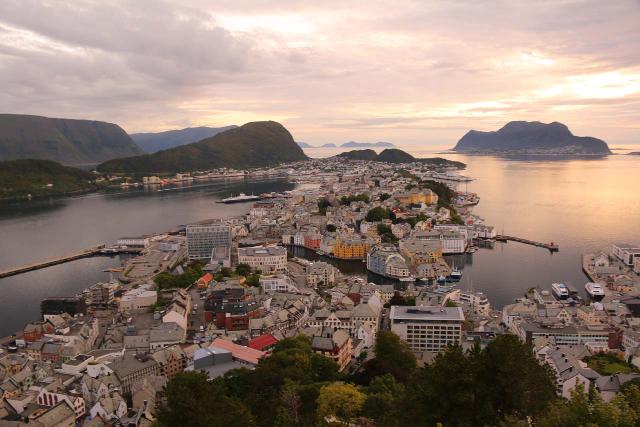 Fjellstua view over Ålesund, Norway – this was one of the signature coastal views of Norway, which came from a mountaintop cafe looking right over the city center of the coastal town of Ålesund.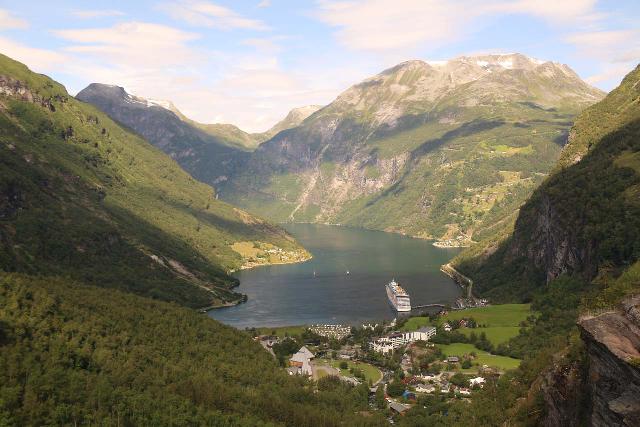 Geirangerfjord and Geiranger (Geiranger, Norway) – this could very well be Norway's most famous fjord, which also happens to be a UNESCO World Heritage site due to its cliff-hanging farms. Of course, this place was famous for waterfalls that included the Seven Sisters, Friaren, Geirangerfossen and Storseterfossen among others.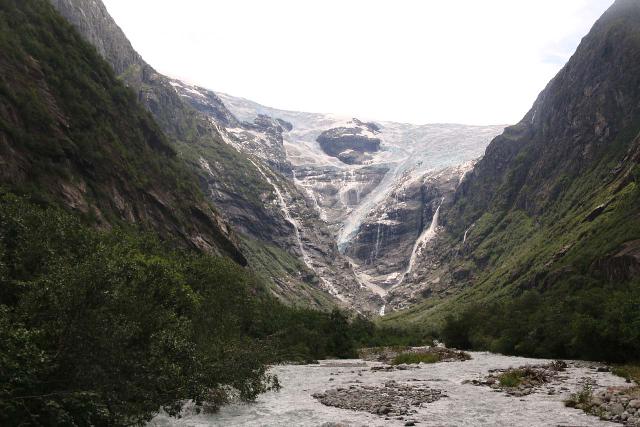 Kjenndalsbreen (Loen, Norway) – this was one of the many scenic glacier arms of the vast Jostedalsbreen Glacier. In a bit of a melancholy twist, we actually saw more waterfalls in this one spot than we probably should have as a result of the rapidly receding arms of both Kjenndalsbreen and the neighboring Krunebreen glaciers. The beauty was undeniable here, but the implications of what we were seeing was sobering. Also nearby was the Ramnefjellsfossen as well as Lovatnet.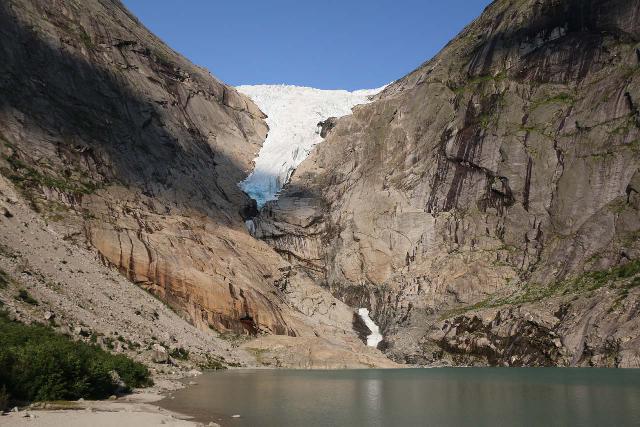 Briksdalsbreen (Olden, Norway) – like with the Kjenndalsbreen, the Briksdalsbreen Glacier was also an arm of the vast Jostedalsbreen Icefield. But this one in particular really hit home as Julie and I were here in 2005 where there was way more ice than when I saw it on this trip. Nonetheless, this experience still allowed us to witness the Tjøtafossen, Kleivafossen, and the scenic Oldedalen Valley, including the Volefossen right at its head.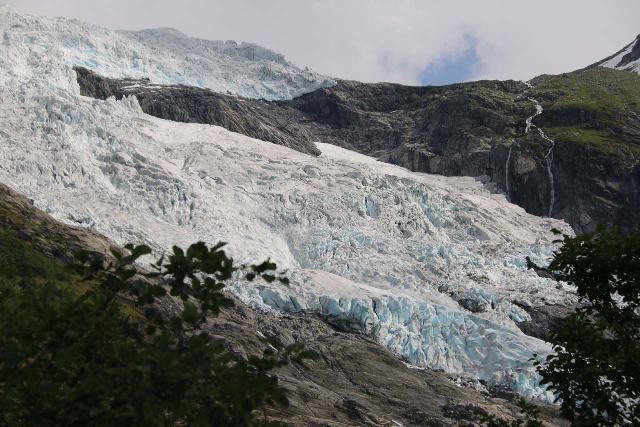 Bøyabreen (Fjærland, Norway) – of the glacier arms that we saw coming off the Jostedalsbreen Icefield, this was by far the easiest one to get close to. While Julie and I saw this from the road back on our first Norway trip in 2005, this time, we made it a point to stop and savor the views of its terminus while also witnessing the waterfalls tumbling nearby.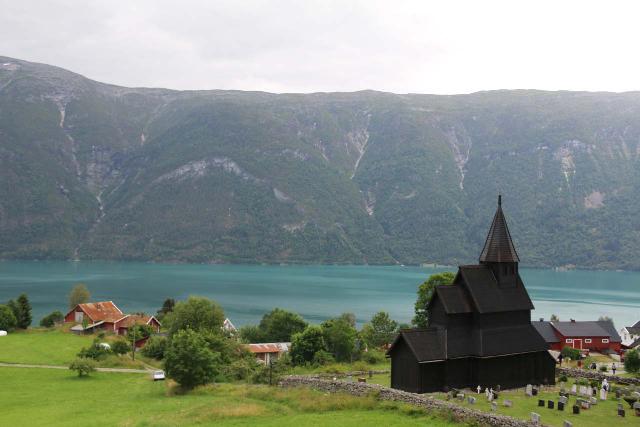 Urnes Stave Church (Solvorn, Norway) – of the stave churches that we've visited throughout Norway, this one seemed to have one of the most scenic locations as well as being the only one that was gazetted as a UNESCO World Heritage site. Indeed, our visit was both moody and atmospheric, and we even got to go inside its elaborate yet humble interior, which momentarily gave us a little shelter from the incoming rain.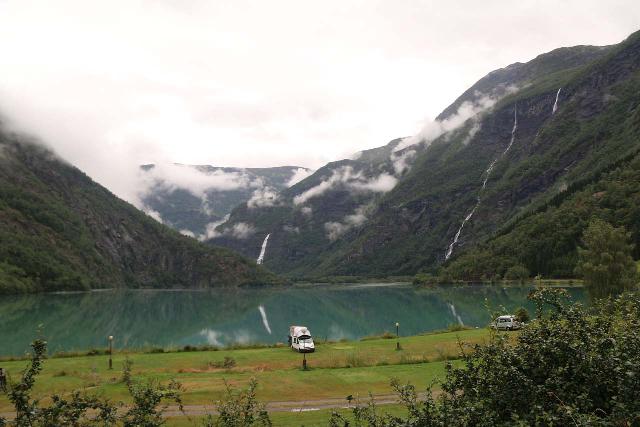 Skjolden, Norway – this was the scenic town at the head of the Lusterfjord, which was one of the innermost arms of the Sognefjord (the longest fjord in the world). We chose this place as a base because we got to experience Feigefossen, Drivandefossen, Åsafossen, and much more. Heck, it was even a good starting point to do the Sognefjell Road, which was a different highlight of our 2019 Scandinavia Trip!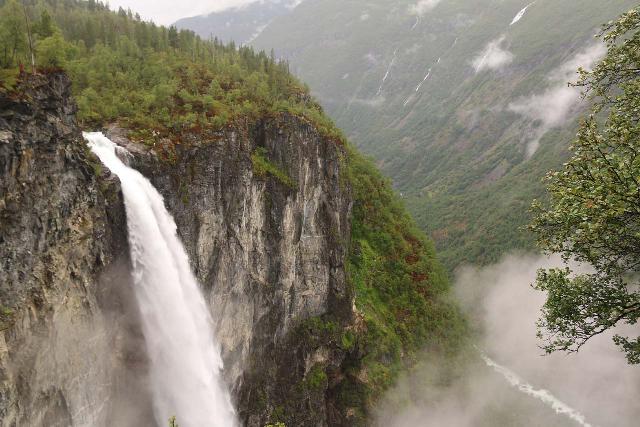 Vettisfossen (Øvre Årdal, Norway) – this was the tallest unregulated freefalling waterfall left in Norway, and unlike the first time when Julie and I went to the bottom of this falls, I felt every bit of its height when I did the climb up to its top on this trip! Luck smiled upon me as I made my visit at the onset of an incoming storm, and lucked out with a good experience though I ended up soaked by the time I finished this hike!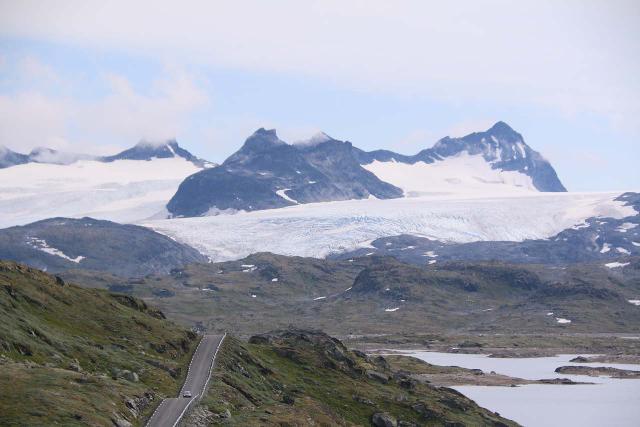 The Sognefjell Road (Norway) – this was perhaps the highest national road as it climbed up to where the glaciers clung onto the highest mountains in the country within the Jotunheimen National Park. It was a surreal drive, and it was even more magical when done in good weather, which we had to wait a few days for…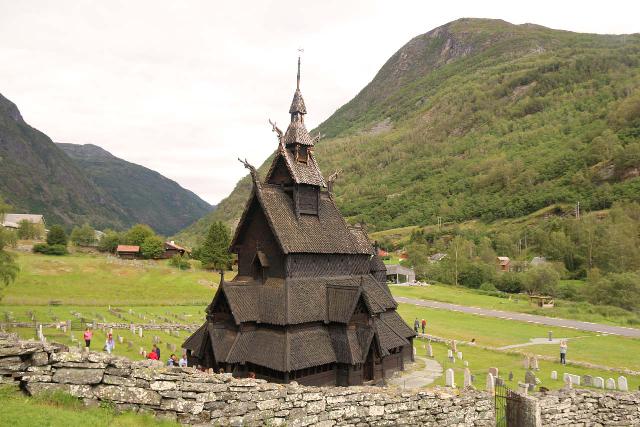 Borgund Stave Church (Lærdal, Norway) – this was another one of the best preserved stave churches in Norway, and it could very well be the most popular one since it sat near the E16 road in Lærdal Valley. In addition to seeing its interior, we also checked out a museum as well as a modern church. Plus, we even checked out the nearby Sjurhaugfossen.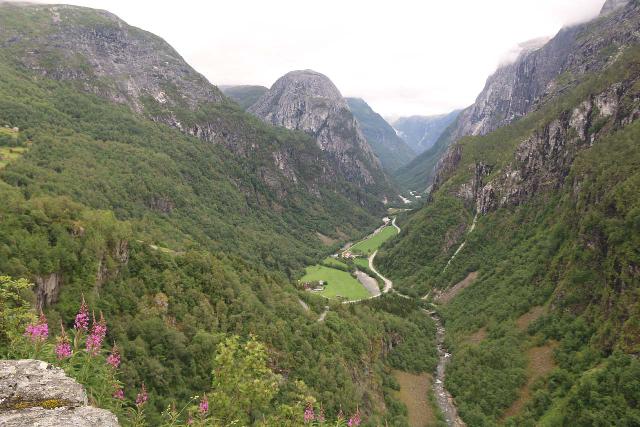 Stalheimskleiva (Stalheim, Norway) – this was a narrow valley with a serpentine road featuring the waterfall duo of Sivlefossen and Stalheimsfossen. Further down the valley, there was the tall Kjelfossen near Gudvangen. As part of the Norway in a Nutshell tourist route, this area was quite busy, but it was busy for a reason as you can see in the photo above.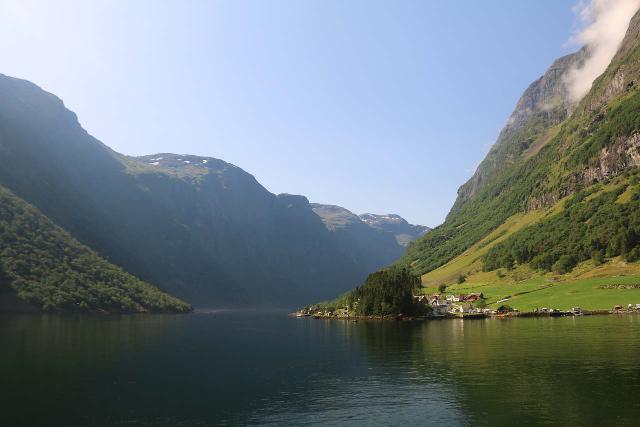 Nærøyfjorden and Aurlandsfjorden Cruise (Gudvangen, Norway) – along with Geirangerfjord, the Nærøyfjord was also UNESCO World Heritage. A cruise taking in this narrow fjord also took in the innermost parts of Aurlandsfjord as well. So we got to witness waterfalls, a scattering of cliffhanging farms and villages, and just the tranquility of this innermost part of the vast Sognefjord.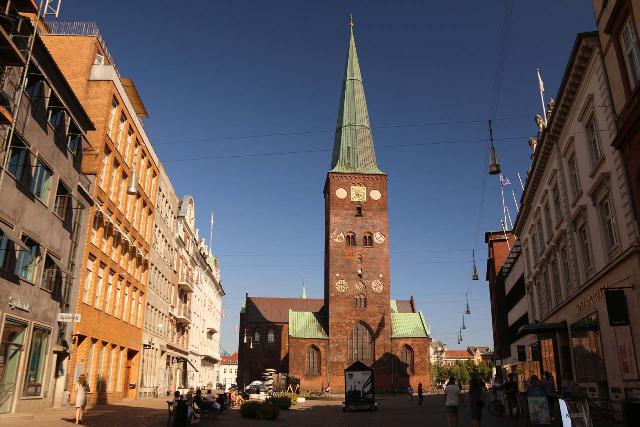 Aarhus, Denmark – this was a last-minute substitution as we had originally planned on going to Billund for the Legoland there until we realized that our time was better spent visiting this charming city. And what we got for this decision was a charming city center as well as an outdoor folk museum that the whole family really enjoyed. In fact, our daughter said she liked the experience at Den Gamle By so much that it would have been better than Legoland, which we had done in Carlsbad, CA.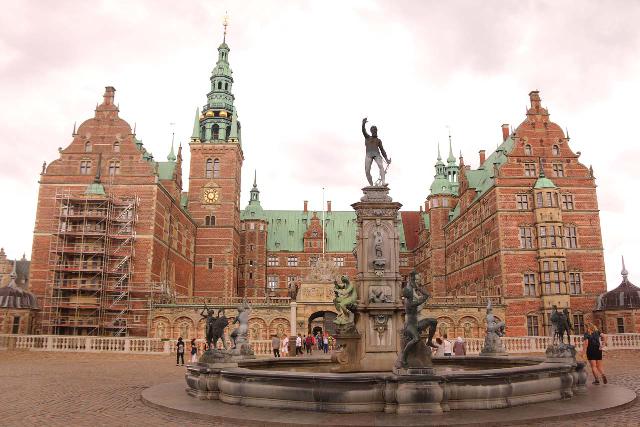 Frederiksborg Castle (Hillerød, Denmark) – this castle was a prime example of Danish royalty (said to be the oldest intact monarchy in Europe) as it was every bit like the Danish version of Versailles. Indeed, this grand castle had a lot to explore, and it was every bit as extravagant as any other European castle.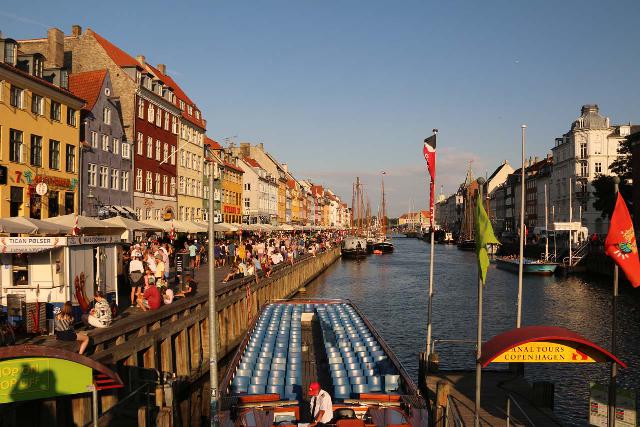 Copenhagen, Denmark – this world class city definitely had a lot going for it from its colorful and lively Nyhavn (pictured above) to its grand castles and palaces, to its canals, and even the OG of amusement parts in Tivoli Gardens (the very thing that inspired Walt Disney to create his own Disneyland). Perhaps our only regret to experiencing this beautiful and bike-friendly city was allowing ourselves another full day to really enjoy the cosmopolitan city.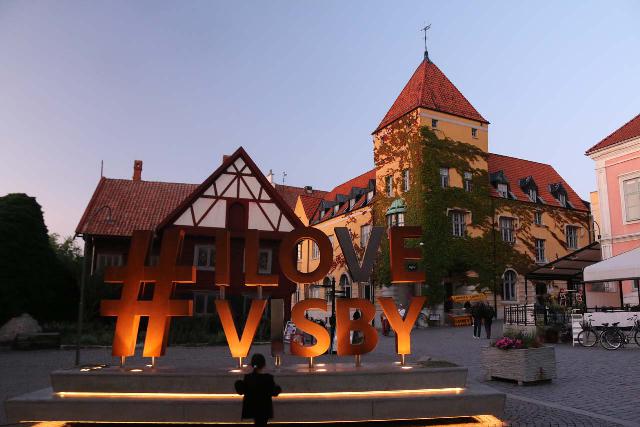 Visby, Sweden – it took a bit of a long and expensive ferry ride to reach this medieval town on Gotland Island, but once we got here, we were disarmed by the cute charm that really reminded us of a Rothenburg, Germany. Indeed, tight alleyways and medieval relics were the norm here, and even the Visby Walk taking in the town walls further added to the charm and allure of this place.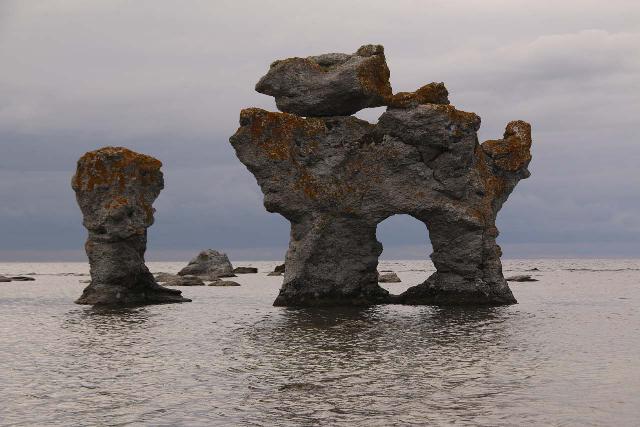 Fårö, Sweden – as charming as Visby was, it didn't take long to experience all the town had to offer. So we rented a car and drove towards Fårö Island as well as Lergrav, Gotland to experience some of the natural arches. The only downside to doing this was the ridiculously long queue to get onto the ferry to get between Fårö and Gotland Islands. But other than that, we felt like we had to do this to complete the experience, and we weren't disappointed!
Trip Advice
This trip came with a few weather-related disappointments. Thus, we have some lessons learned from this trip that we could share with you…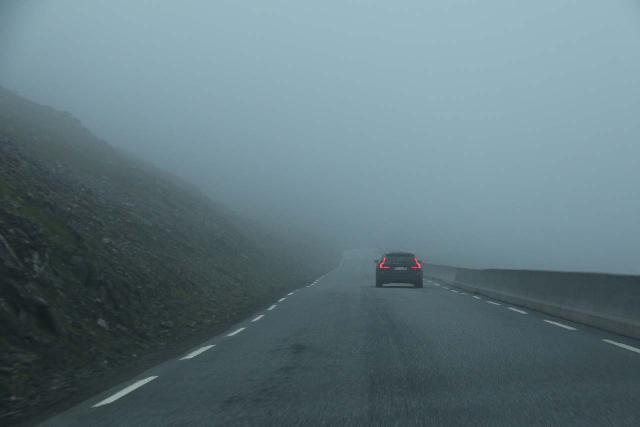 Book in flexibility where you can While we know you can't predict the future, you also can't control the weather either. And even the best laid plans can be thwarted by Mother Nature (who doesn't care about your plans).
The best defense against this is to try to schedule in flexibility by spending multiple nights in a given spot, or at least have flexible cancellation policies to make adjustments on the fly.
This is actually the primary reason why we use Booking.com which gives you an organized way to look at existing bookings while allowing us to make adjustments.
Their engine clearly stated which places are paid for, which places have cancellation fees, and which ones have free cancellation along with the grace period left to do so.
We definitely used our ability to make booking adjustments during this trip, and we were very glad that we did.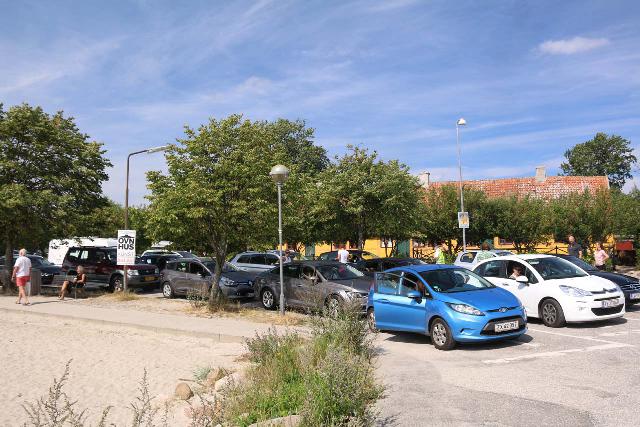 Book Ahead on Ferries (especially in Denmark and Sweden) Something that caught us off guard were the horrendous queues on the ferries in Denmark.
It started with a bad experience when we tried to get from Aarhus to Fredriksborg Castle (Denmark) using ferries, and then on Gotland, we wasted a lot of time waiting for the ferry to Fårö Island (Sweden) and back.
If I had to do it over again, I would avoid the ferries where I can, but if there's no choice, then booking ahead would save a lot more time.
Automatic Road Tolls in Norway When we first went to Norway, we had to toss coins into these funnels to get past toll stations.
Now, they're automated with cameras.
That said, we're still waiting for a very expensive cumulative bill of all the road tolls we've gone through in the country, which can be several months after the trip.
It's now around 4- or 5-months and counting, and we're trying to brace for a big bill when it finally comes…
The flip side is that at least you can move quickly on the roads without the inevitable delays of getting through toll stations (though part of me still wonders if we were better off paying as you go as opposed to the anxiety of waiting for a huge unknown bill).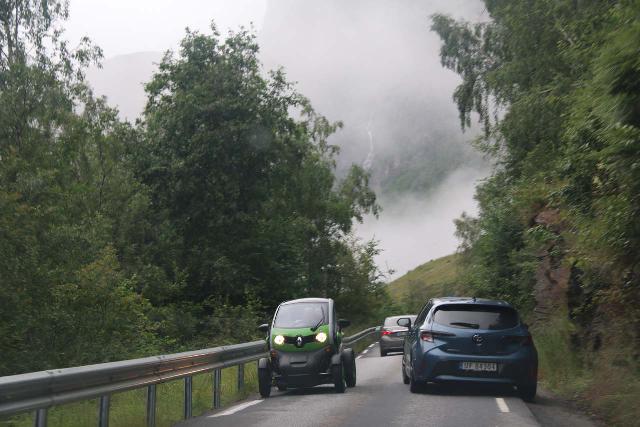 Narrow Roads One thing you really have to get used to (especially in Norway) were the narrow mountain roads. If you can get comfortable driving bi-directional single-lane roads, then you'll fit right into the narrow Norwegian roads.
However, it does take getting used to, and I know as an American, we're quite used to wide lanes and wide roads.
Just as a comparison, a single carpool lane on a freeway in California would essentially be a typical riksvei or fylkesvei road except those roads support two directions instead of one!
That ought to give you a pretty good idea of how tight the driving can be in Norway.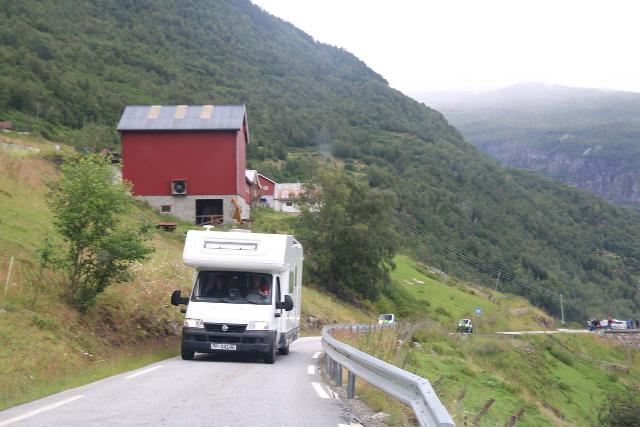 Slow Traffic Refusing To Use Pullouts Related to the narrow roads in Norway, another thing that seemed to be getting worse over the years was the increased use of RVs on Norwegian roads.
However, these vehicles tend to be wide and very slow, and the drivers often seem to ignore pullouts to let faster traffic pass by.
So it's not unusual to have long lines of cars where a single slow driver refusing to use pullouts could cause a long line of more than 20- or even 30 vehicles!
While I think Norwegian authorities should use the same speed cameras they have everywhere to track people refusing to use pullouts, as a driver dealing with the consequences of this, all I can say is that you can't be in a hurry (hard to do with ferry schedules or limited hours on services or attractions).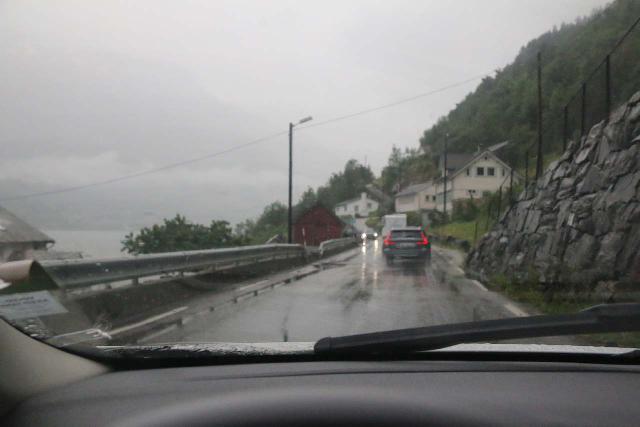 Norway is not the place to be in a rush Another thing I learned from both our first time in Norway and now after this trip, was that you can't be in a hurry or else you're going to miss out on details that could mean the difference between properly experiencing a place or missing it completely!
The best defense against this is to plan as much as possible, then when you're in the moment, try to stay in the moment without thinking ahead to the next place you have to go.
That is just asking for an expensive regret that you can't live down until the next time you come back to do it again!
Travel Itinerary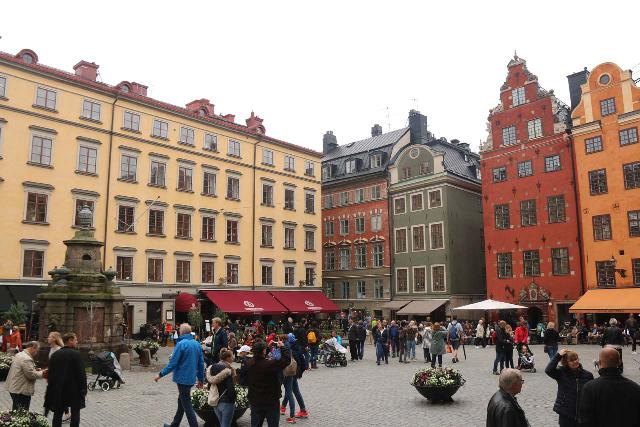 Our epic Scandinavia Trip Itinerary started with this long travel day where the bulk of our time was spent on travel logistics (especially picking up the rental car), and then getting oriented in our apartment. We also battled jetlag.
So we took advantage of our location and walked around Gamla Stan.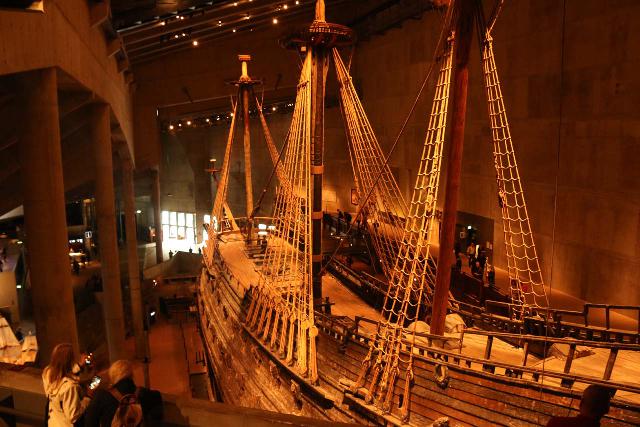 Day 2: Stockholm
The visit by the South Korean premiere meant lots of trams were non-operational and roads were closed. This was actually a blessing in disguise as the Vasa Museum was delightfully not busy until the end of our visit.
Also, we did more walking around the Gamla Stan area though the Kungliga Slot was mostly closed today so we had to punt that for when we would return to Stockholm at the end of the trip.
Day 3: Drive from Stockholm to Gothenburg
Overnight: Hotel Vanilla (Gothenburg, Sweden)
This was a very long driving day with two waterfall visits en route to Gothenburg from Stockholm.
The two waterfalls that we visited were Stalpet and Silverfallet in Skövde.
At the end of the day, I took some time to explore Gothenburg by foot while Julie and Tahia stayed in the apartment.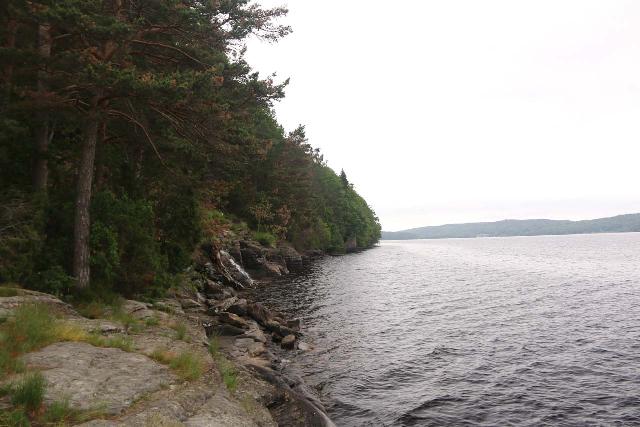 Day 4: Drive from Gothenburg to Oslo
We started the day by visiting the Ramhultafallet.
Then, we started the long Norwegian leg of our Scandinavia Trip Itineary by making our way north to Oslo. Along the way, we visited Elgåfossen and Sarpsfossen in Sarpsborg.
The rest of the evening was spent trying to figure out the apartment situation so it was late by the time we finally got settled.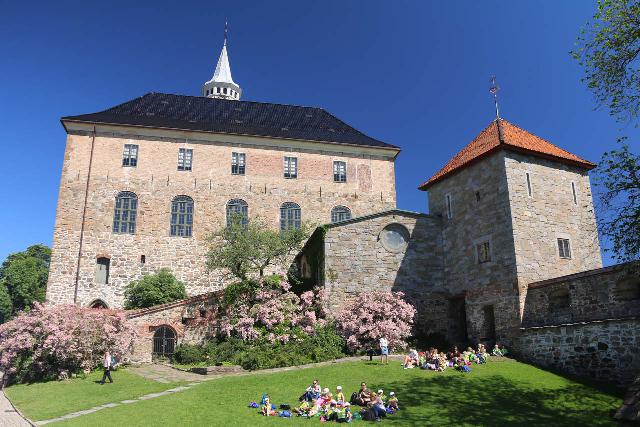 Day 5: Oslo
We had a day at leisure to walk around Oslo, and we spent this day at the Akershus Festning, the Aker Brygge, then the afternoon along Karl Johanns gate from Slottet to the central station area.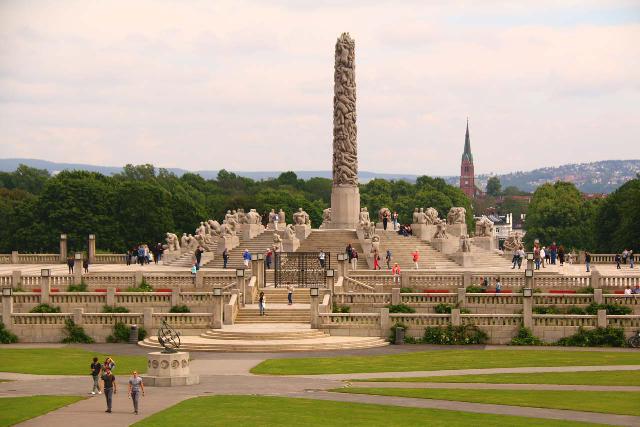 Day 6: Oslo
We had another full day in Oslo so we spent this time taking advantage of a mass transit pass for an entire day, which allowed us to go to more farflung spots in the city like the Viking Ship Museum, the Oslo Folkmuseum, and the Vigeland Sculpture Park.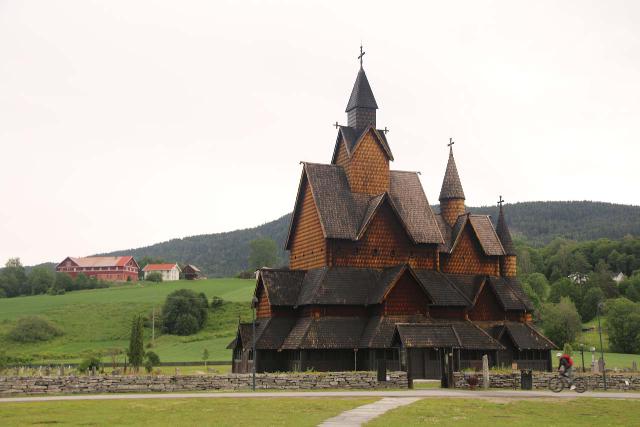 Day 7: Drive from Oslo to Rysstad
This was a long driving day where we first headed to the Heddal Stave Church, then we checked out the town of Rjukan and the Rjukanfossen.
We finally made it to Rysstad, where it was raining, but we managed to visit Kallefossen and Reiårsfossen despite the bad weather.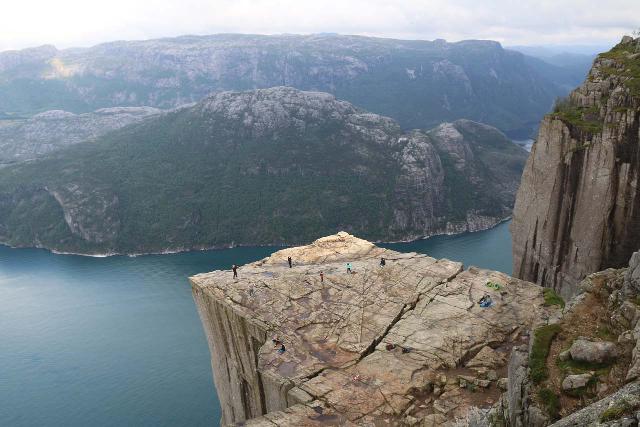 Day 8: Drive from Rysstad to Stavanger
After a late departure from Rysstad, we drove over the Sirdal Highlands through Hunnedalen and then a foggy visit to Månafossen.
After checking into Stavanger, we briefly walked around its busy guest harbor before I went on a solo hike to Preikestolen and back in the late evening.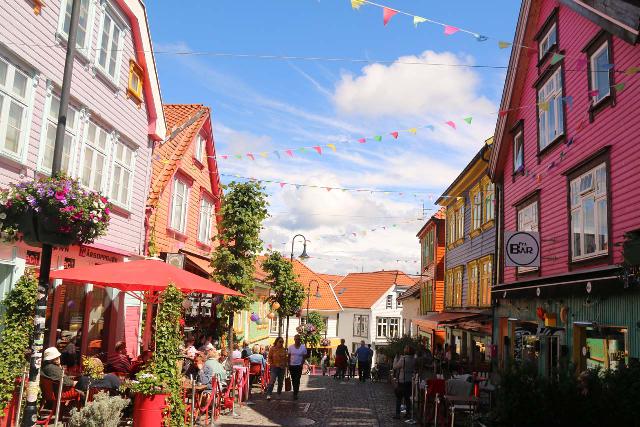 Day 9: Lysefjord Cruise and Stavanger
We slept in and then did one of the popular cruises to the Lysefjord and the Hengjanefossen before spending the afternoon walking around the city center of Stavanger, including its older spots.
Variable weather and squally rain impacted the experiences on this day, but we made the most of it.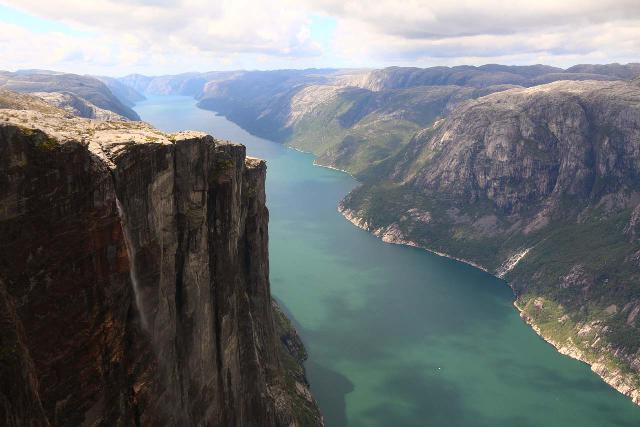 Day 10: Kjerag
This was a divide-and-conquer day where Julie and Tahia had all day in Stavanger while I did a solo hike to Kjerag, which took almost the entire day.
After Kjerag, I took advantage of the improving weather to re-visit Månafossen before returning to Stavanger to rejoin the family.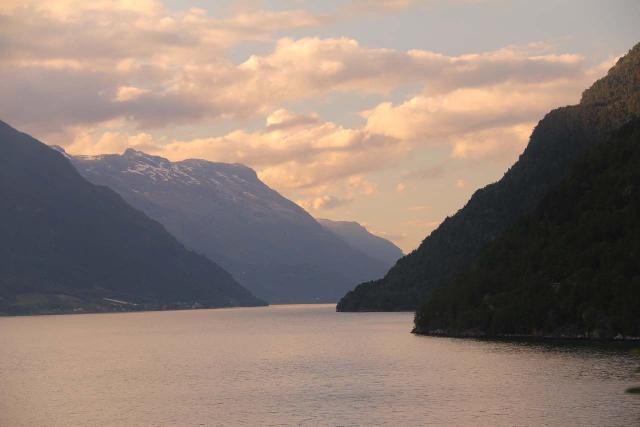 Day 11: Driving from Stavanger to Odda
We first made the drive from Stavanger to Odda by way of Langfossen.
Then, we divided-and-conquered where I went north and did a scouting run where I tried to re-visit as many of the waterfall excursions as possible that we had done on our first trip to Norway back in 2005. This included The Husedalen Waterfalls (though I only went as far as Tveitafossen), Skrikjofossen, and Ædnafossen.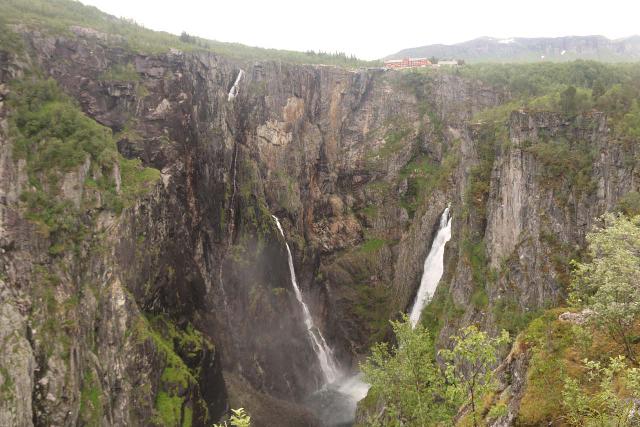 Day 12: Trolltunga
The day started off with a very early solo hike to Trolltunga while the ladies were asleep.
Only after this long epic hike did I return to Odda and we went to Vøringsfossen as a family despite the deteriorating weather.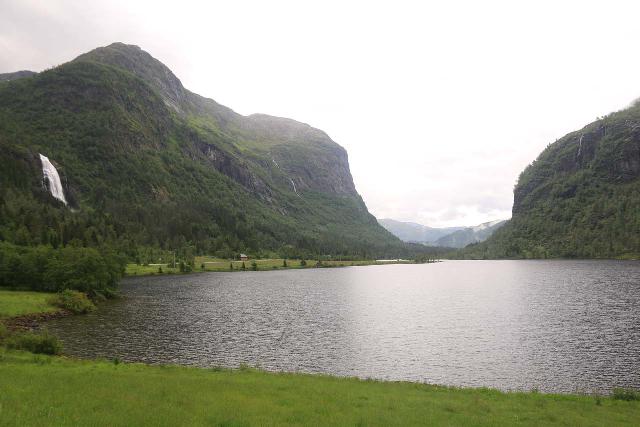 Day 13: Hardanger Waterfalls
This was another long divide-and-conquer day where I re-visited more of the waterfalls from our first trip to Norway in 2005. This included Espelandsfossen, Skjervsfossen, Skarvefossen, Valursfossen, Vedalsfossen, and Skykkjedalsfossen.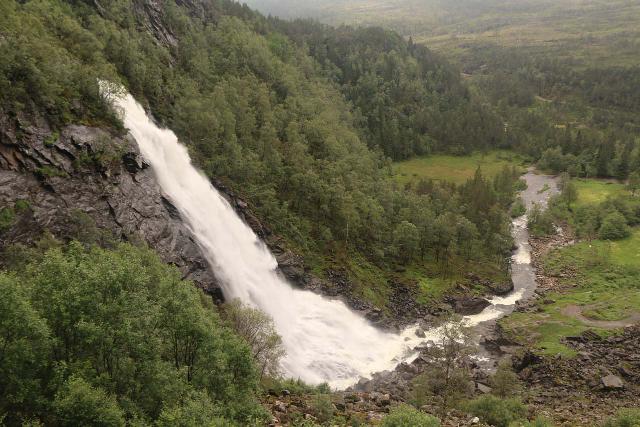 Day 14: Drive from Odda to Bergen
On this day, the morning was dominated with long drives that took in waterfalls along the way to Bergen. These waterfalls included Tvindefossen, Steinsdalsfossen, and Fossen Bratte.
The rest of the day was spent getting acquainted with Bergen, especially around the Bryggen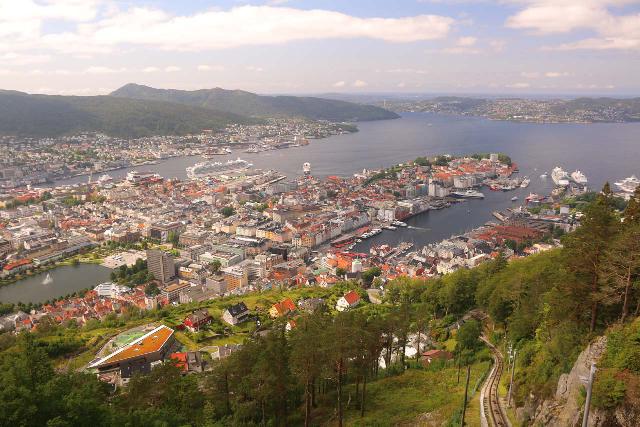 Day 15: Bergen
The morning was spent going on a well-done tour of the historic Bryggen in Bergen. We then went up to the top of Mt Fløyen for views over Bergen before walking back into town.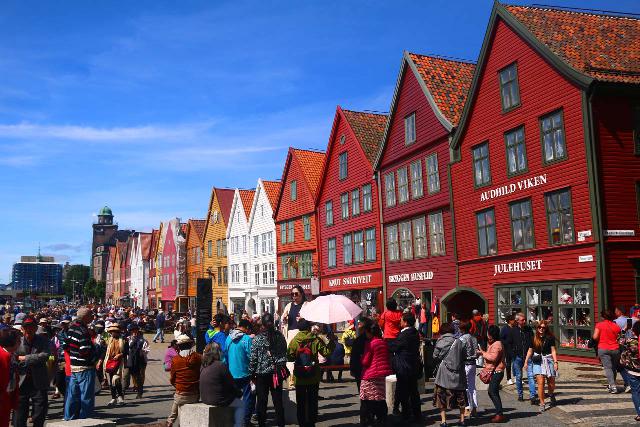 Day 16: Out-and-back drive to Modalen and more touring of Bergen
On this day, I did a solo half-day excursion visiting waterfalls such as Starefossen, Kvernhusfossen, Stigfossen and Fjellfossen, and Siseljafossen.
When I returned to Bergen, we spent the rest of the day visiting Rosenkrantz Tower and Haakon's Hall as well as another go at the Bryggen.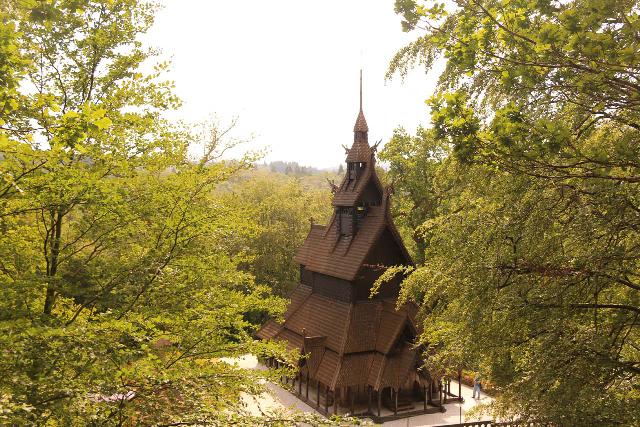 Day 17: Bergen Surrounds and Hurtigruten
Overnight: Hurtigruten
Because the Hurtigruten Cruise didn't take off until late afternoon, we had the better part of the day to explore more of the Bergen area.
So we started off the day by visiting the Bergen Bymuseet (an outdoor folk museum) before driving to the Fantoft Stave Church as well as the Gamlehaugen.
When we returned to Bergen, we visited the well-hidden Theta Museum before going one last walkaround of the Bryggen area. Then, we finally checked into the Hurtigruten, loaded up the rental car, and set sail that evening.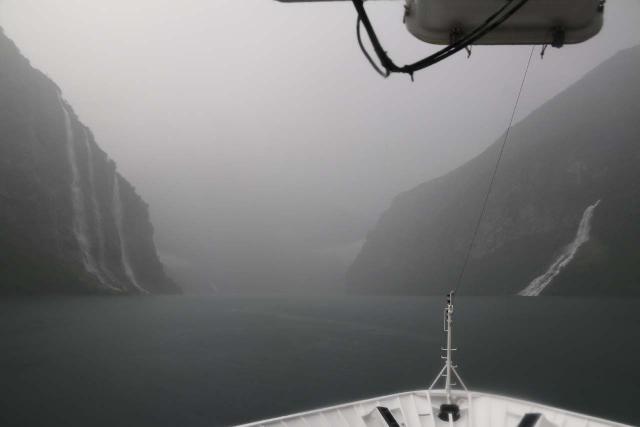 Day 18: Geirangerfjord and Ålesund
Overnight: Hurtigruten
This was our first full day aboard the Hurtigruten, and the main scenic highlights were cruising the Geirangerfjord as well as the Sunnlyvsfjord as well as making a stop at Ålesund.
As you can see, we had to contend with bad weather the whole day, so we basically treated this as more of a scouting trip while remaining within the cruise ship most of the day.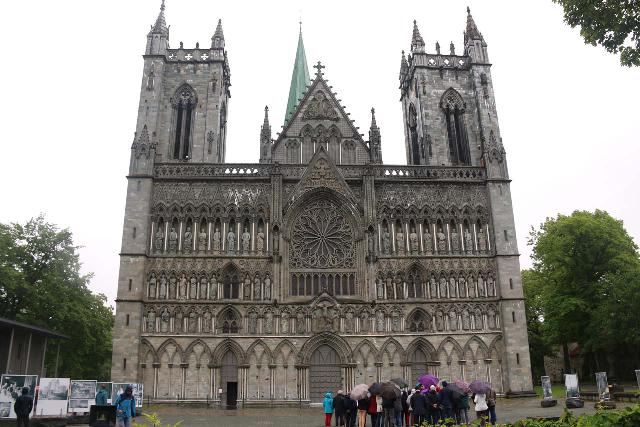 Day 19: Trondheim
Overnight: Hurtigruten
This was another bad weather day, where the main highlights was getting to spend a couple of hours in Trondheim while also cruising by a narrow as well as a lighthouse somewhere off the Atlantic Coast.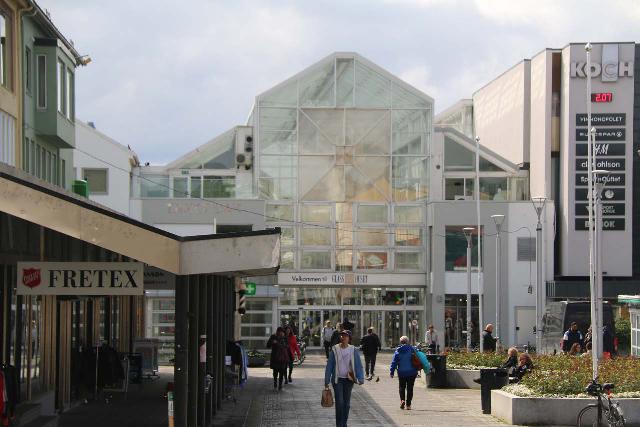 Day 20: Bodø and Lofoten Islands
Overnight: Villa Svolvær (Svolvær, Norway)
This was our last day on the Hurtigruten, which made a stop in the city of Bødo while also giving us a tease of the Lofoten Islands before we had to disembark with our rental car.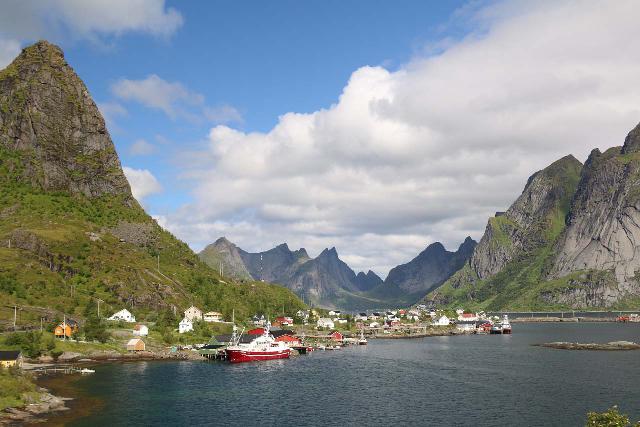 Day 21: Out-and-back drive to Å i Lofoten
Overnight: Villa Svolvær (Svolvær, Norway)
Given all the bad luck we had with the weather on the Hurtigruten, we lucked out with the weather on our lone day in the Lofoten Islands.
We took advantage by driving all the way out to Å while visiting fishing villages along the way like Reine, Sakrisøy, Å i Lofoten, Nusfjord, and even Svolvær at the end of the day. I also briefly checked out the Sørvågen Waterfall.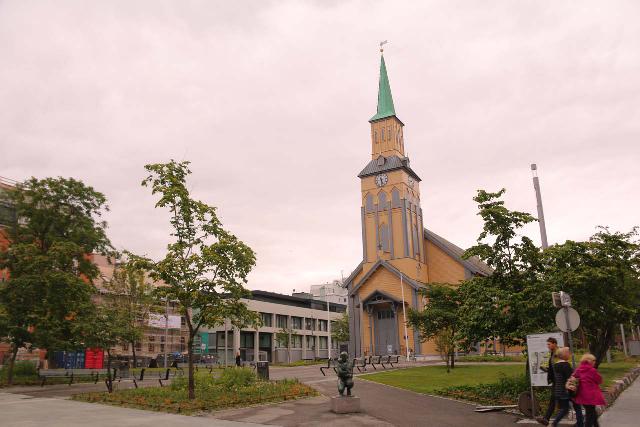 Day 22: Drive from Svolvær to Tromsø
This was a bad weather day where we made a very long drive to get to Tromsø. To break up the drive, we visited the Henrikafossen as well as a Sami shop before spending the rest of the evening briefly touring the city center of Tromsø.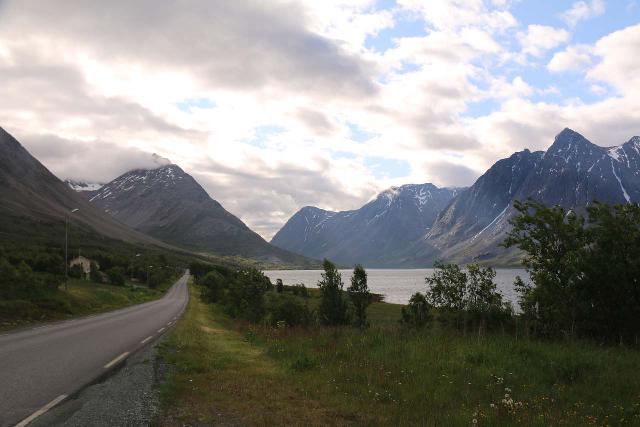 Day 23: Drive from Tromso to Alta
Overnight: Alten Lodge (Alta, Norway)
On this day, we took a pair of ferries to shortcut our way through the Lyngen Alps before heading towards Alta.
Along the way, we broke up the long drive to visit Navitfossen, and I did a long solo out-and-back journey through Finnmarksvidda to Pikefossen.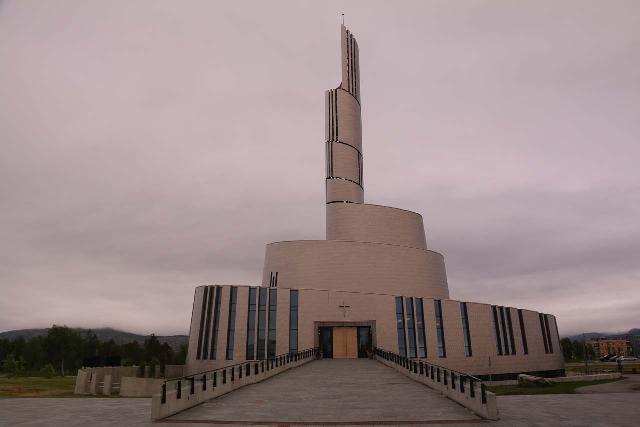 Day 24: Alta Museum and Nordkapp
Overnight: Alten Lodge (Alta, Norway)
Given the forecasted bad weather in the Alta area, we decided to first visit the UNESCO Alta Museum. Then, I tried to take a nap so I could try to make the long drive out to Nordkapp and back, but after the long drive, fog prevented me from fully experiencing the midnight sun there. So I had to come back defeated.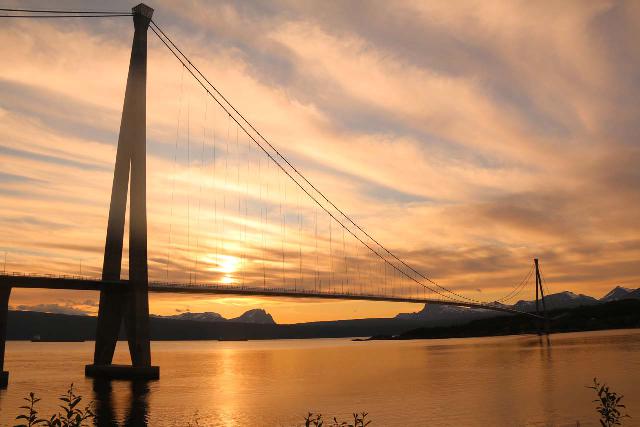 Day 25: Driving from Alta to Narvik
This was a very long driving day, where we went back alongside the Lyngen Channel with a view towards the Lyngen Alps again. Then, we went around the Kåfjorden witnessing its waterfalls before continuing further south to Narvik.
After checking in, I then solo'ed a drive east into Swedish Lapland to visit the Silverfallet as well as the Loktajohka Waterfall. I also stopped for a surprise waterfall on the Norwegian side of the border at the Skogvann Waterfall.
Julie and I ended off the evening witnessing the midnight sun at the top of our accommodation.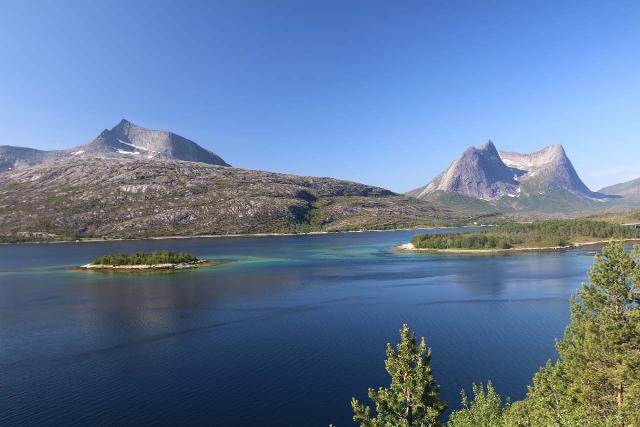 Day 26: Drive from Narvik to Mo i Rana via Kystriksveien
This was primarily a very long driving day, but with the good weather, it was quite the treat to experience one of Norway's most beautiful drives along Kystriksveien. Along the way, we also did an accidental visit to Kobbelvfossen.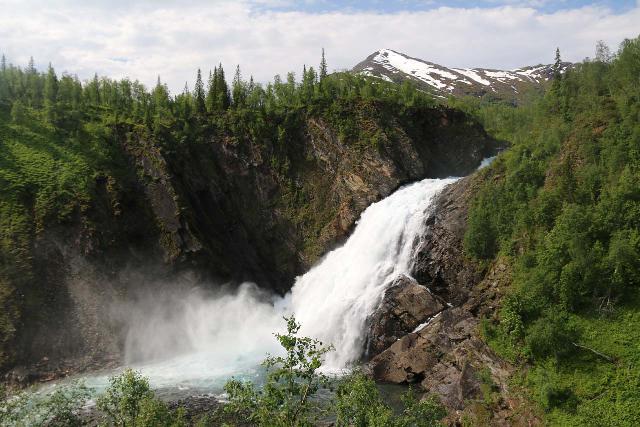 Day 27: Svartisen-Saltfjellet National Park and Mo i Rana
I spent the better part of the morning doing a solo loop hike taking in Bredekfossen. Then, we spent the better part of the afternoon checking out the Havmann in Mo i Rana. To end off the day, I did a solo run to see Revelforsen within the city of Mo i Rana.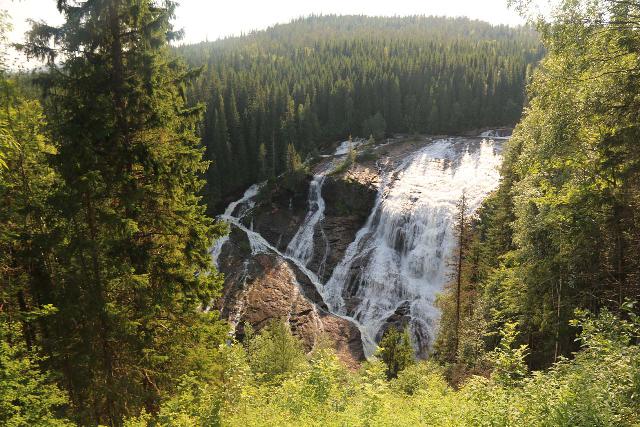 Day 28: Driving from Mo i Rana to Grong
This was another long driving day where we opted to miss out on the Helgelandsbrua and go right south to Laksforsen before cutting to the coast to visit Torghatten. From there, we resumed on the Kystriksveien until we got to Grong, where we visited Grongstadfossen to end the day.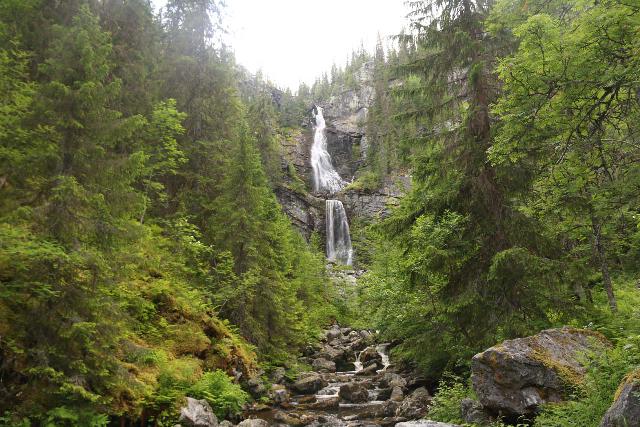 Day 29: Driving from Grong to Östersund
Overnight: Östersunds Stugby (Östersund, Sweden)
We began the day heading east of Grong while visiting Formofossen along the way. We then passed by many lakes before crossing the border into Sweden where we visited Hällingsåfallet.
After a brief stopover for lunch in Strömsund, I then did a pair of solo waterfalling excursions in Fettjeafallet and Linafallet.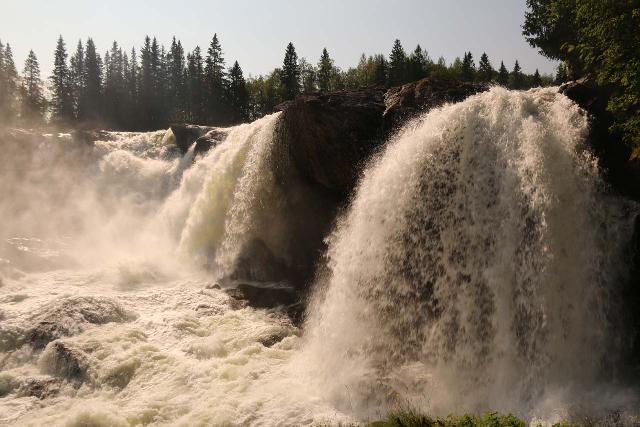 Day 30: Drive from Östersund to Trondheim
This was a waterfall-laced day under gorgeous sunny skies. We spend the majority of the day visiting three Swedish waterfalls in Ristafallet, Tännforsen, and Handölsforsen.
Once we finally made it to Trondheim, we then spent the rest of the afternoon enjoying the fine weather and exploring more of the old parts of the city.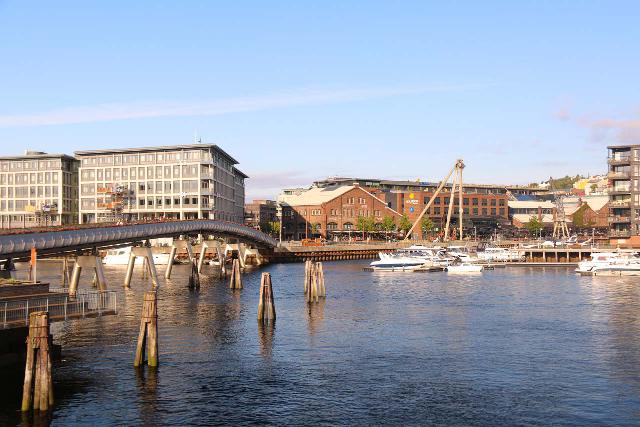 Day 31: Hell, Henfallet, and Trondheim
I spent the better part of the morning visiting Henfallet, which also brought me back to the town of Hell (basically near the Trondheim airport). Then, we spent the remainder of the afternoon playing at the water park in Pierbadet as well as walking around a happening and seemingly more local part of Trondheim.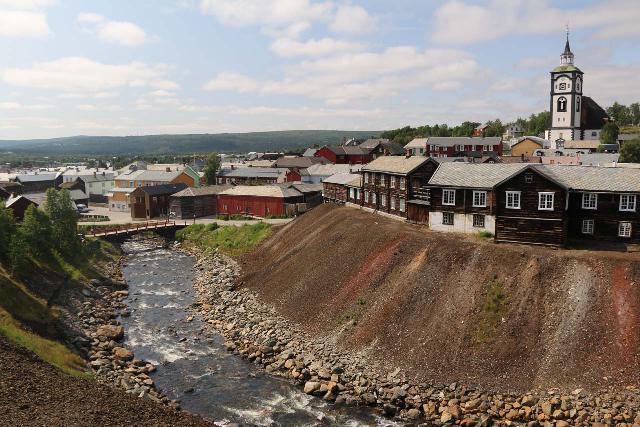 Day 32: Drive from Trondheim to Røros
We first made a beeline for the Olafsgruva Copper Mine, then we spent the better part of the day being charmed by the UNESCO World Heritage Røros.
Afterwards, I did a long out-and-back solo journey to visit the remote Njupeskär waterfall across the border in Sweden.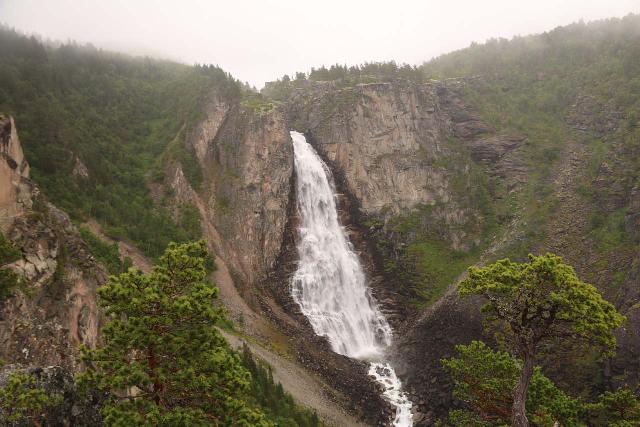 Day 33: Drive from Røros to Sunndalsøra
Overnight: Trædal Hotel (Sunndalsøra, Norway)
We left Røros under some misty weather and went right to Åmotan with a detour to see Eafossen.
At Åmotan, we visited Reppdalsfossen and Svøufossen as well as Linndalsfossen.
At the end of the day, despite the bad weather, I forced a visit to the remote Nauståfossen.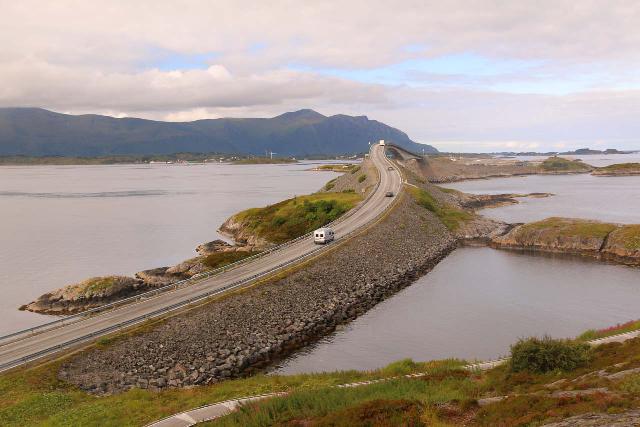 Day 34: Driving from Sunndalsøra to Åndalsnes via the Atlanterhavsveien
We spent the better part of the morning fitting in a detour to drive over the Atlanterhavsveien (Atlantic Ocean Road), which was an island-hopping stretch of road near Kristiansund.
Then, we drove towards Åndalsnes, where Julie and Tahia stayed in town, while I spent the rest of the afternoon and evening backtracking to visit Mardalsfossen, Aursjøvegen, and Sunndalen with the better weather.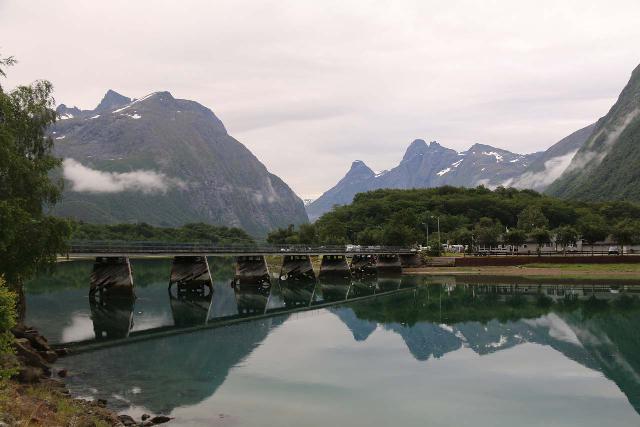 Day 35: Drive from Åndalsnes to Ålesund
I began the early morning with an out-and-back drive revisiting Romsdalen. This included waterfalls like Slettafossen, Vermafossen, and Døntefossen among others.
We then spent time at the famous Trollstigen before making our way to Tafjorden to re-visit Muldalsfossen.
Finally, we drove all the way west to the coast to enjoy the Fjellstua view over Ålesund.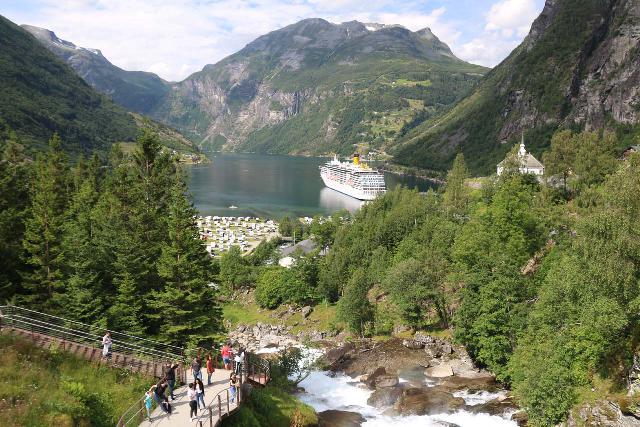 Day 36: Driving from Ålesund to Geiranger
This day was all about Geiranger, which we managed to get to in the late morning. In addition to the roadside views at the Ørnesvingen and the Flydalsjuvet, we then spent the rest of the day enjoying the Geiranger area.
In addition to Geirangerfossen, we then divided and conquered where Julie and Tahia did the Geiranger Cruise while I did the hike to Storseterfossen.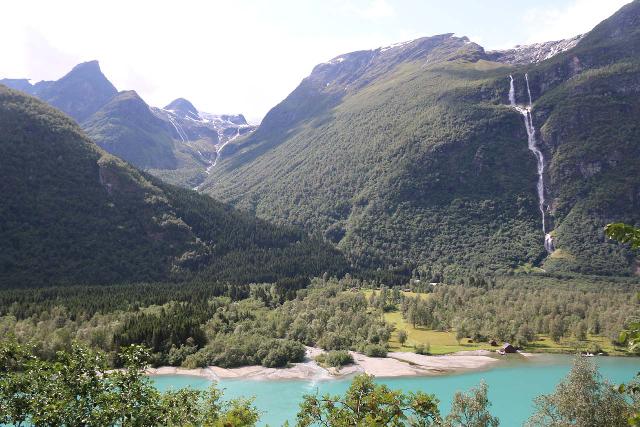 Day 37: Drive from Geiranger to Olden
After enjoying a nice breakfast, we then continued south starting with a stop for Kvanndalsfossen and then another one for Øvstefossen.
We then entered Lodalen and Kjenndalen where we visited Krunefossen and witnessed both Kjenndalsbreen and Krunebreen Glaciers. We also visited Ramnefjellsfossen.
At the end of the day, we divided and conquered and I visited Briksdalsbreen and its associated waterfalls as well as Volefossen and the other waterfalls of Oldedalen.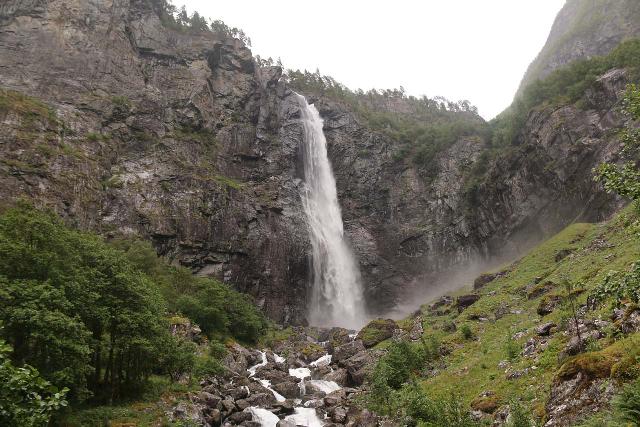 Day 38: Drive from Olden to Skjolden
Overnight: Skjolden Hotel (Skjolden, Norway)
This was another long day of driving, where we went into Myklebustdalen to visit Strupenfossen and Sanddalsfossen. Then, we made a brief detour to visit Eidsfossen befoer heading south towards the Bøyabreen Glacier.
We then went across Lusterfjord to visit the UNESCO Urnes Stave Church before heading north where I solo'ed a rainy hike to Feigefossen.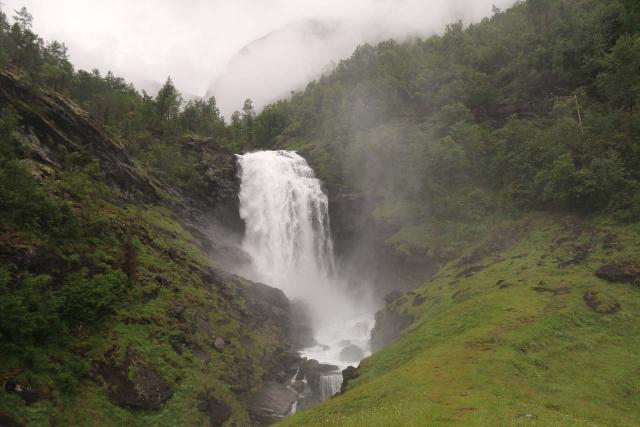 Day 39: Waterfalls around Skjolden
Overnight: Skjolden Hotel (Skjolden, Norway)
With bad weather, I had to make lemonade out of lemons, so to speak, and it started with a couple of waterfalling runs around Skjolden at Mordølefossen and Drivandefossen. I then took a gamble and visited the top of Vettisfossen despite the forecast for heavy rain. On the return to Skjolden, I stopped for Hjellefossen and Åsafossen.
Finally, I squeezed in one last out-and-back drive against the onset of darkness to visit Kvinnafossen.
Day 40: Driving from Skjolden to Flåm
On this day, we took advantage of the improving weather to do the drive to the main part of the Sognefjell Road. Then, we went south to the Borgund Stave Church as well as Sjurhaugfossen.
Afterwards, we then went to Flåm to do the Flåm Railway before settling for the night.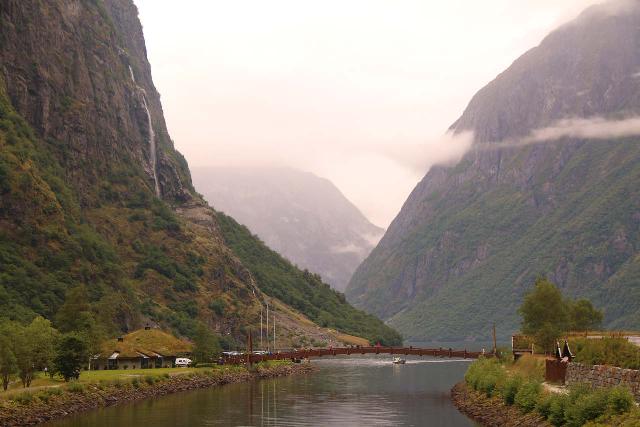 Day 41: Drive from Flåm to Voss
We started this day driving up to the Stegastein Lookout before the weather started to turn bad. Then, we went back the other way to visit Kjelfossen and Viking Town in Gudvangen. Finally, we visited Stalheimskleiva including both waterfalls before going to Voss, where I fit in one last excursion to Bordalsgjelet.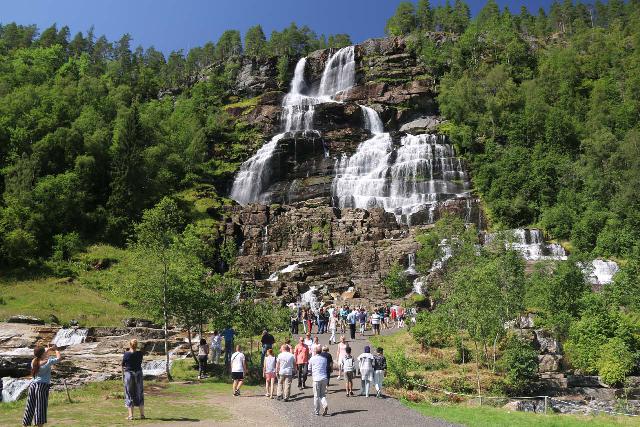 Day 42: Driving from Voss to Rysstad
On this day, we backtracked to Flåm to go on a cruise of Aurlandsfjord and Nærøyfjord before regaining the car and heading back towards Voss. During that return drive, we stopped at Tvindefossen once again.
Then, we continued driving south all the way to Rysstad by way of Odda. That meant we once again saw Ædnafossen, Strondsfossen, Vidfoss, Låtefossen, and Espelandsfossen.
By the time we got to Rysstad, we just chilled out and enjoyed the good weather.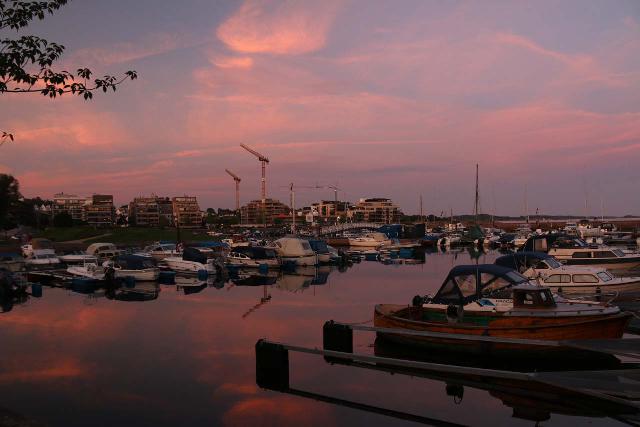 Day 43: Drive from Rysstad to Kristiansand
I started off the early morning with a hike to Gloppefossen, and then we headed south to Kristiansand with a stop at Reiårsfossen.
Once in Kristiansand, we pretty much toured the main city sights around the waterfront before playing in the Aquarama water park next to the hotel.
Day 44: Drive from Kristiansand to Aarhus
After getting a very early start to catch the international ferry to Hirtshals, Denmark (thereby starting the Danish part of our epic Scandinavia Trip Itinerary), we then drove to Aarhus, where we spent the rest of the day. Among the highlights of this day included Den Gamle By as well as walking around the city center.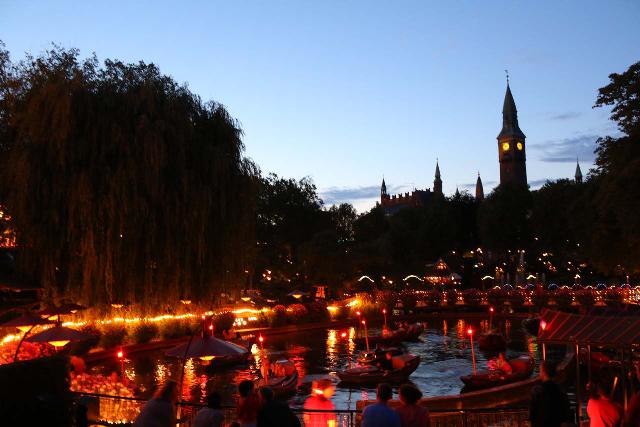 Day 45: Drive from Aarhus to Copenhagen
Overnight: Borgergade Apartment (Copenhagen, Denmark)
We spent pretty much a good chunk of the day taking ferries and driving towards the Frederiksborg Castle. Then, we drove to Copenhagen and explored the Nyhavn as well as the Tivoli Gardens for a magical night.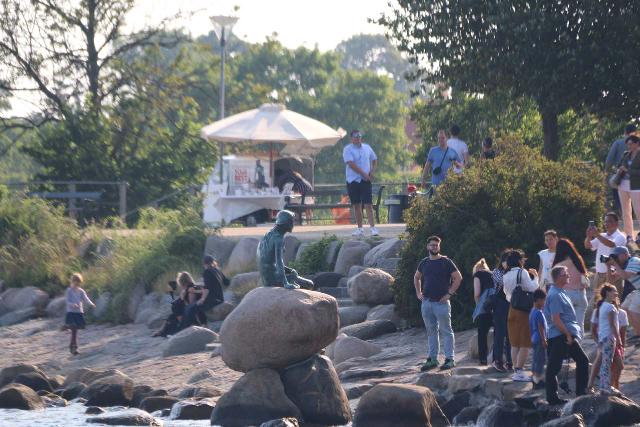 Day 46: Copenhagen
Overnight: Borgergade Apartment (Copenhagen, Denmark)
This was a day at leisure in Copenhagen, where we visited the Rosenborg, Christiansborg, and Amalienborg. We also did a canal cruise where we finally got to see the Little Mermaid Statue (albeit from its backside).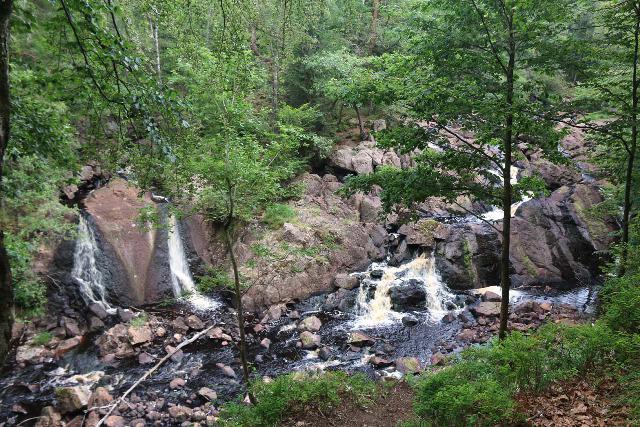 Day 47: Drive from Copenhagen to Nynäshamn
This was a very long driving day where we made a couple of waterfalling detours to Forsakar and Danska Fall before settling for the night in Nynäshamn. Thus, marking the final leg of our epic Scandinavia Trip Itinerary with a return to Sweden.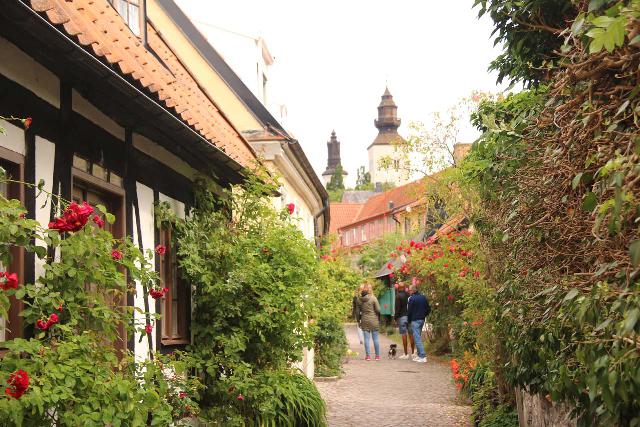 Day 48: Ferry to Visby
Overnight: Boende Visby (Visby, Sweden)
This was a day at leisure after going on an early morning ferry to Gotland Island and the medieval town of Visby. We spent the rest of the day doing a recommended walking tour that took in the main sites (at least its northern side of town).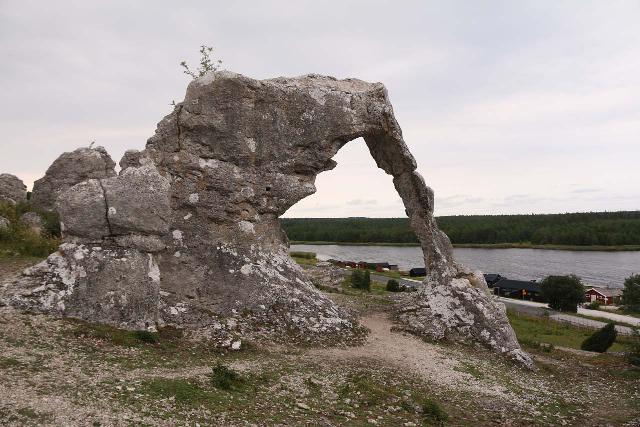 Day 49: Visby and Gotland
Overnight: Boende Visby (Visby, Sweden)
We spent the morning seeing the rest of Visby that we missed yesterday (which wasn't much), then we haphazardly rented a car and drove out to Fårö to see a sea arch before going to Lergrav to see another natural arch. Then, we returned to Visby to savor one last night.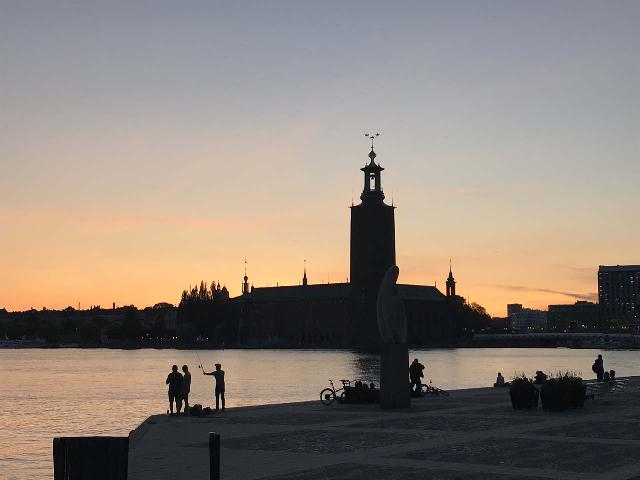 Day 50: Ferry back to Nynäshamn then drive to Stockholm
This was pretty much a travel day due to the 3-hour ferry ride that didn't leave until around noon. Then, we had to drive to Stockholm, where we managed to fit in a rushed visit to Skansen before settling in for the night.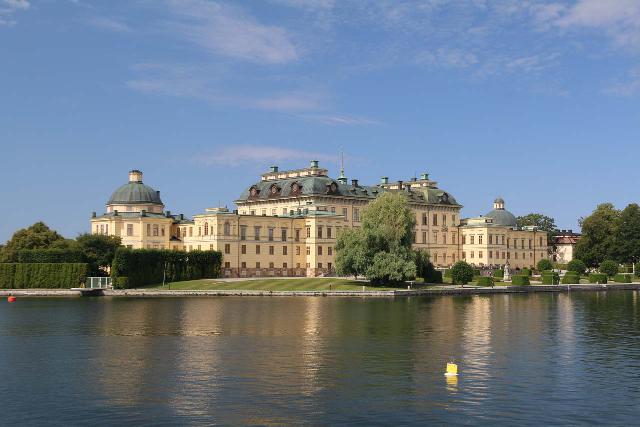 Day 51: Stockholm
We spent a day at leisure visiting the Drottningholm Palace before finding the best gluten-free waffle place we've had on this trip somewhere in the south side of Stockholm. We also fit in a visit to the Kungliga Slot before they closed.
Day 52: Fly from Stockholm to Los Angeles
Home (Los Angeles, California, USA)
We had a pretty smooth go at returning the rental car and then flying home.
Best Places We've Stayed At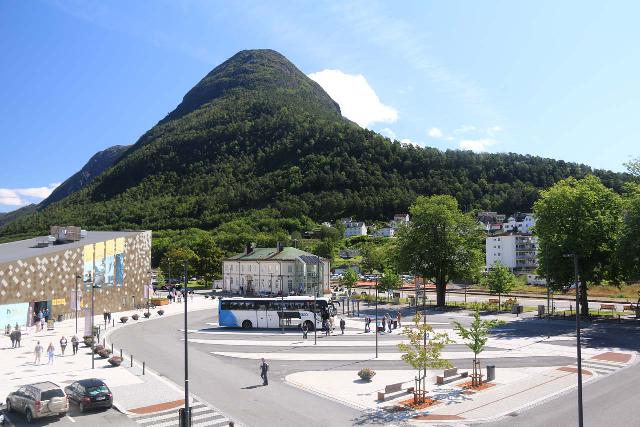 Åndalsnes Sentrum App, Åndalsnes – This apartment was right in the middle of the action in the small but very strategically located town of Åndalsnes. This was good for Julie and Tahia as they got to walk around while I went on a long solo excursion back towards Aursjøvegen as well as Romsdalen the following morning.
The apartment was very spacious with fully operational kitchen, and we also got to park in the back so that was one less thing to worry about.
There was also a beautiful balcony view towards the visitor center and the fjord, and the price was very reasonable for all of this at about $200 USD when we made our booking.
Indeed, this place was definitely a standout self-catering amenity, and we probably wished that we had stayed for longer here.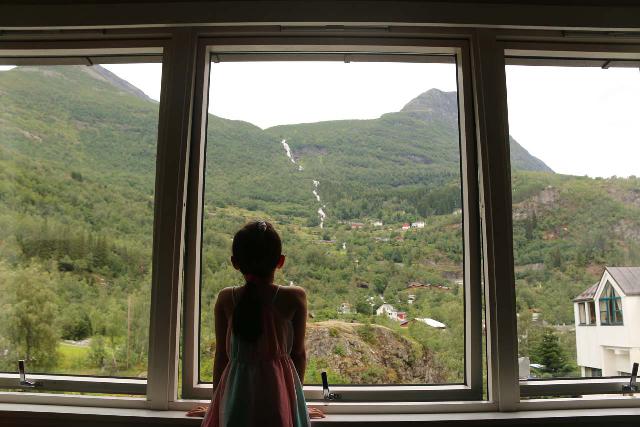 Hotel Union Bad and Spa, Geiranger – On this trip, we tended to favor the self-catering accommodations so Julie could control her diet and we could benefit from the spaciousness. We made an exception for Hotel Union because it offered so much that self-catering places could not.
Indeed, our room had a nice view of Grinddalsfossen, a dedicated parking lot (though this filled up quite easily), a swimming pool and jacuzzi area with a nice view towards Geirangerfjord, and a world class buffet (there was simply too much good stuff there).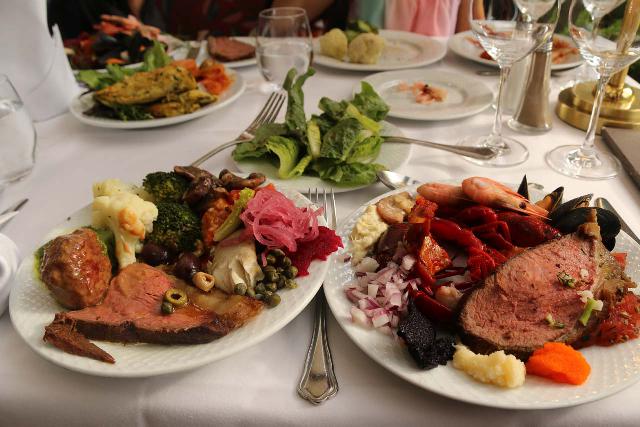 It was also well-positioned at the top of the new Waterfall Walk so we could walk to the main area of Geiranger in less than 20 minutes, and it was also a good spot to extend the hike and go up to the Storseterfossen as well.
Naturally, we paid a lot to stay here (about $350 USD not including the dinner buffet) as it was probably the best one in the town of Geiranger, but often times you get what you pay for, especially in a town as well-touristed as Geiranger.
Of all the accommodations we stayed at, this one was probably Tahia's favorite mostly because of the pool, which she had lots of fun at.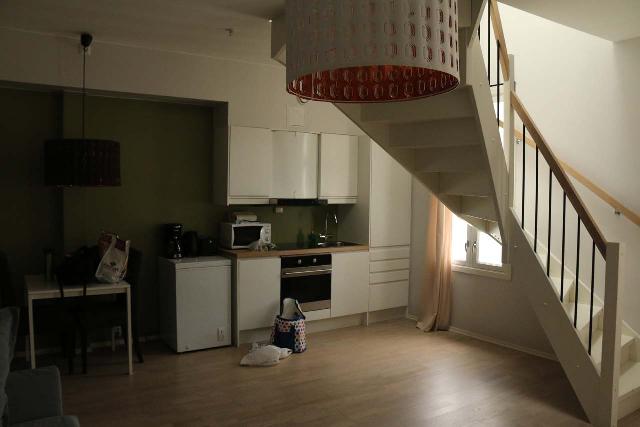 Forenom Serviced Apartments, Oslo S – Of all the accommodations that we stayed at, this could very well have been the one accommodation where we got the most bang for our buck.
In addition to a full kitchen and lots of room, there was also a loft, which Julie and Tahia really appreciated. I took advantage of the spacious living room area and sofa.
As for location, you couldn't ask for anything better as it was very close to the Oslo central station and quite close to the happening Karl Johan's gate.
We spent three nights here and it only costed us a total of around $350 USD, which was very good for Norway.
The only issue was that we had to pay dearly for structured parking (which might have costed almost as much as the apartment itself!), and we had trouble getting the keys since we checked in late and had to call the Forenom support, which eventually worked out for us (after a bit of drama in initially worrying about not having a place to stay).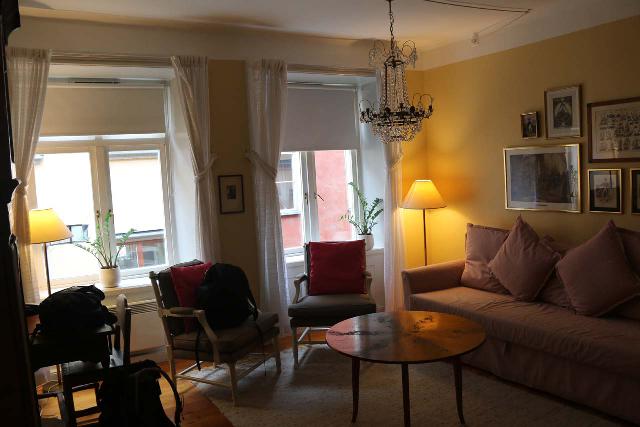 Lady Hamilton Apartments, Stockholm – Situated right in the heart of the charming Gamla Stan in the city center of Stockholm, this apartment was probably the most charming of all the ones we've stayed at.
Indeed, the internal furnishings made us feel like we were royalty, but most importantly, the full kitchen and bathroom were functioning well, which is always a good thing for places that had put a lot of effort into all the nice aesthetic touches.
We actually stayed twice at this apartment – once at the start of the trip and once at the very end of the trip.
The first stay was right next to the Gamla Stan's main square, which involved lots of stairs and dragging luggage on cobblestone streets. But it was spacious albeit the more expensive of the two stays at a little over $500 USD total for two nights.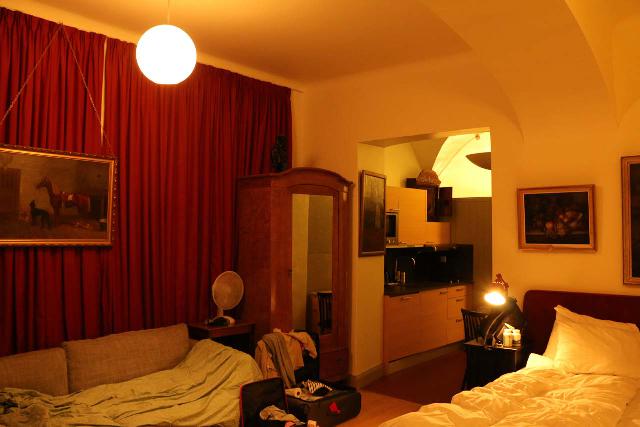 The second stay was right across from the main reception, which was easy to access even though it was a smaller unit. That was the less expensive studio unit, and we paid around $373 total for two nights.
The only downside was the parking situation, where we had to pay a lot to leave the car on an outdoor lot in Riddarholmen, and keep an eye on the EZ-Park app since there were also time limits in place.
What To Bring
On this drip, we didn't really feel like there was any special equipment that was necessary besides what we highlighted in the list of equipment that we bring on all of our trips.

Trip Reports
Waterfalls included in this itinerary
Visitor Comments:
Got something you'd like to share or say to keep the conversation going? Feel free to leave a comment below...
No users have replied to the content on this page