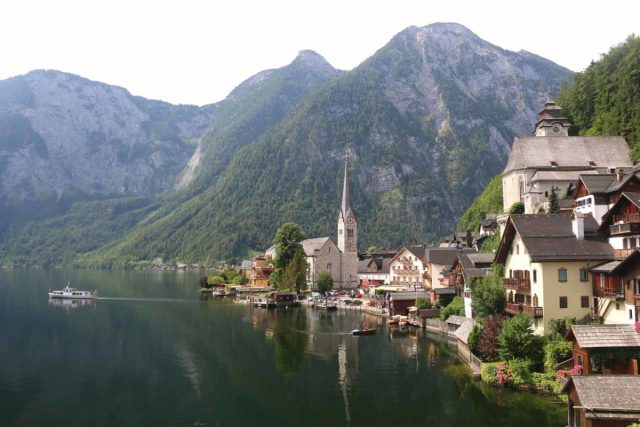 2-July 2018 to 16-July 2018:
Ultimately, we made it back down to the bottom, where we were all alone. And Tahia was so excited that she wanted to go on it again.
Soon thereafter, Julie made it down and then we went ahead and bought another ticket at around 5:30pm. I guess we had just enough time for one last run.
Once again, we rode up to the top, and I was determined to make this last run count.
And once again, Tahia rode tandem with me, but this time there were more people waiting to use the tobagans at the top. We waited until the lights turned green, and then we made our approach back down the track.
Throwing caution to the wind, we tried to gun it as we pushed the lever forward almost the whole time trying to really feel the rush of the speed of going down these things while also being so close to having something go wrong.
After we were nearly about a half-way down the track, apparently we went too fast as we lost control of the sled and even after trying to apply the brakes, I leaned too far backwards and managed to fall back onto the track. I felt something on my elbows immediately but I was more concerned about Tahia…
[Show Trip Report As Single Page]