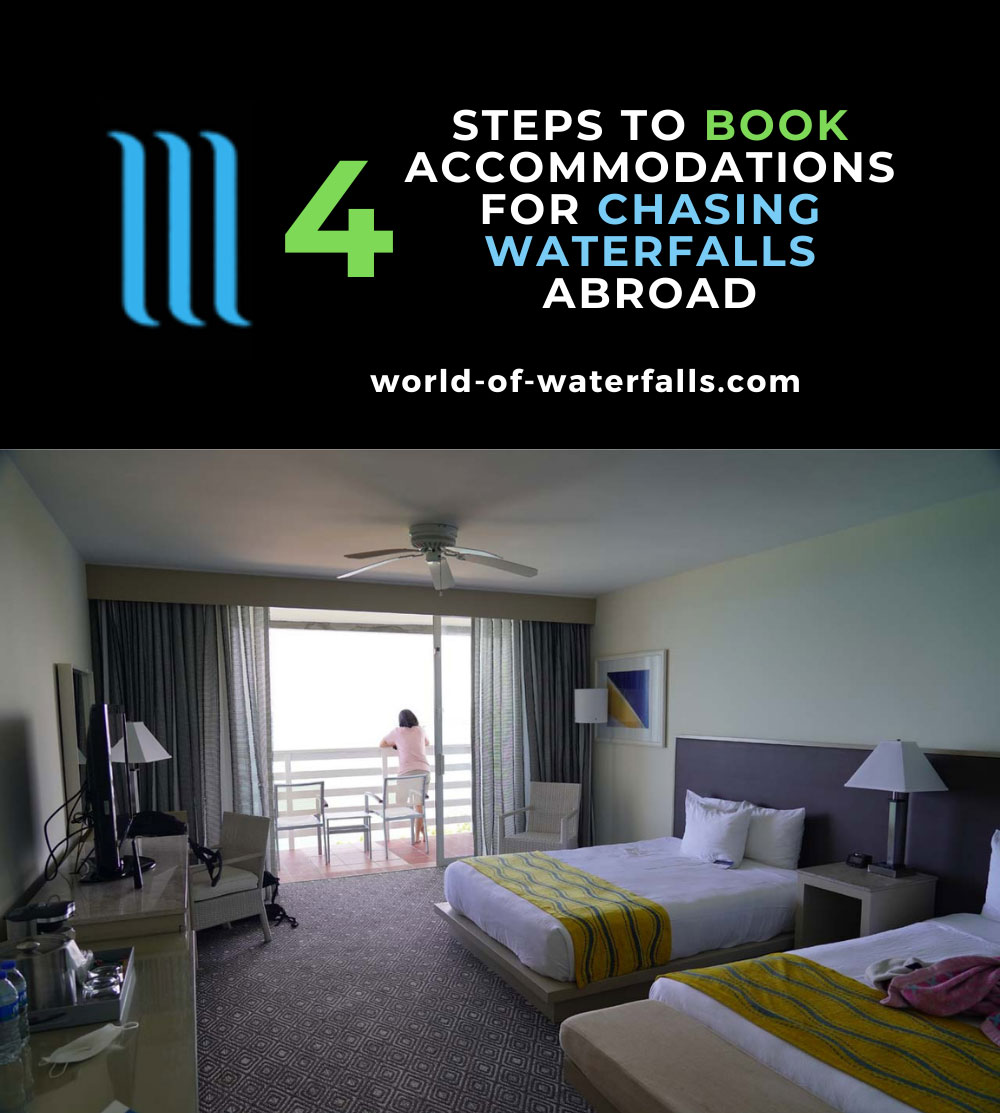 When it comes to chasing waterfalls, especially when we have to go to far flung places away from home, I've found we really have to know how to book accommodations, which is an underappreciated aspect of waterfall chasing.
Why? Well, the cost of accommodations is one of the biggest chunks of our trip expenses.
Heck, when all is said and done, it's often the biggest expense of our waterfalling trips (often upwards of 50% of the total cost depending on length of the trip), which even trumps air and car rentals let alone food expenses.
However, it can't just be a blind cost savings pursuit because picking the wrong accommodation could potentially break a trip.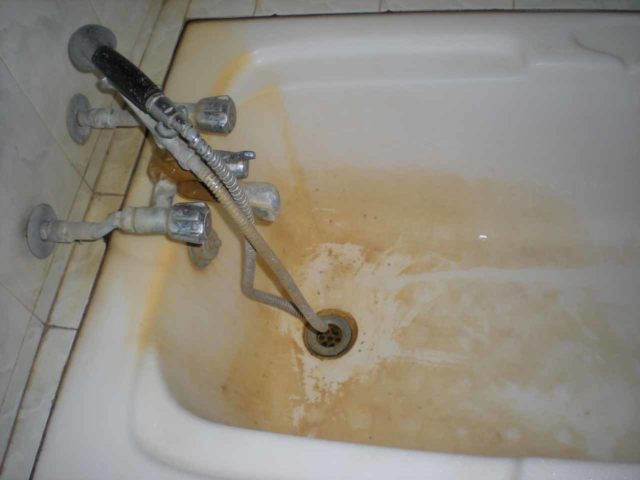 Consider this.
A poorly located accommodation could mean that we had to drive farther and miss out on important experiences that we'd have to come back and do on another trip (assuming that opportunity comes up in the first place)!
So did that decision to save on accommodation costs really save money in the long run?
Indeed, given how important booking accommodations are on a trip, I wanted to share you with the thought process behind how we go about choosing accommodations on our waterfall-themed travels.
Step 1: Plan Out What Your Trip Will Look Like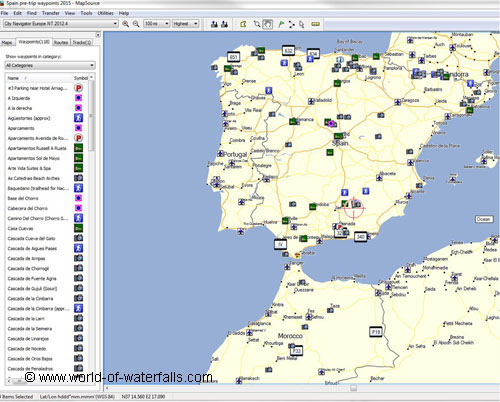 The first thing we do before we even consider accommodations is to map out all the sights we are targeting for a particular trip.
Let's face it.
Benjamin Franklin once said "If You Fail To Plan, Then You Plan To Fail".
So in the context of travel, if we fail to plan out our trip, then we run the risk of really missing out on moments and experiences from that trip.
This is especially true when it comes to the rewarding activity of chasing waterfalls because most worthwhile waterfalls are not located in convenient locations.
Indeed, you need to know where you're going within your trip destination to even figure out where you're going to stay.
This is why I make time to take an inventory of all the places and experiences I want to do on a given trip, and then prioritize them so I can fit them into a trip with limited time and cost.
Sometimes, we'd have to extend the trip if we find that our initial amount of time allocated on a trip was too short.
You can't do it all in one trip so it's very important to plan out where you're going before choosing where you're going to stay.
Isn't It Better To Travel Without A Plan?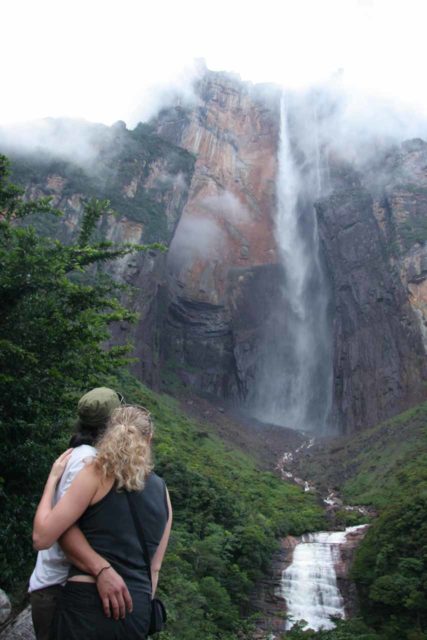 Now, there are definitely competing schools of thought regarding planning a trip versus just going into a trip without a plan.
However, I contend that the latter strategy only works if you allow yourself lots of time (i.e. months or even years) or if you just live abroad (which you can't beat for full immersion).
That said, not everyone has that luxury of time, but it's definitely worth building in some margin in the trip itinerary to allow for surprises or unexpected things that can derail even the most well-thought-out plans.
After all, not everything worthwhile on a trip is going to be known before you go, and not every delay or complication (e.g. the weather) is going to be known either.
Nevertheless, if you do your due diligence with your overall trip plan, then this in turn aids your ability to take the next step in figuring out how to book accommodations.
Step 2: Research Potential Accommodation Candidates For Each Location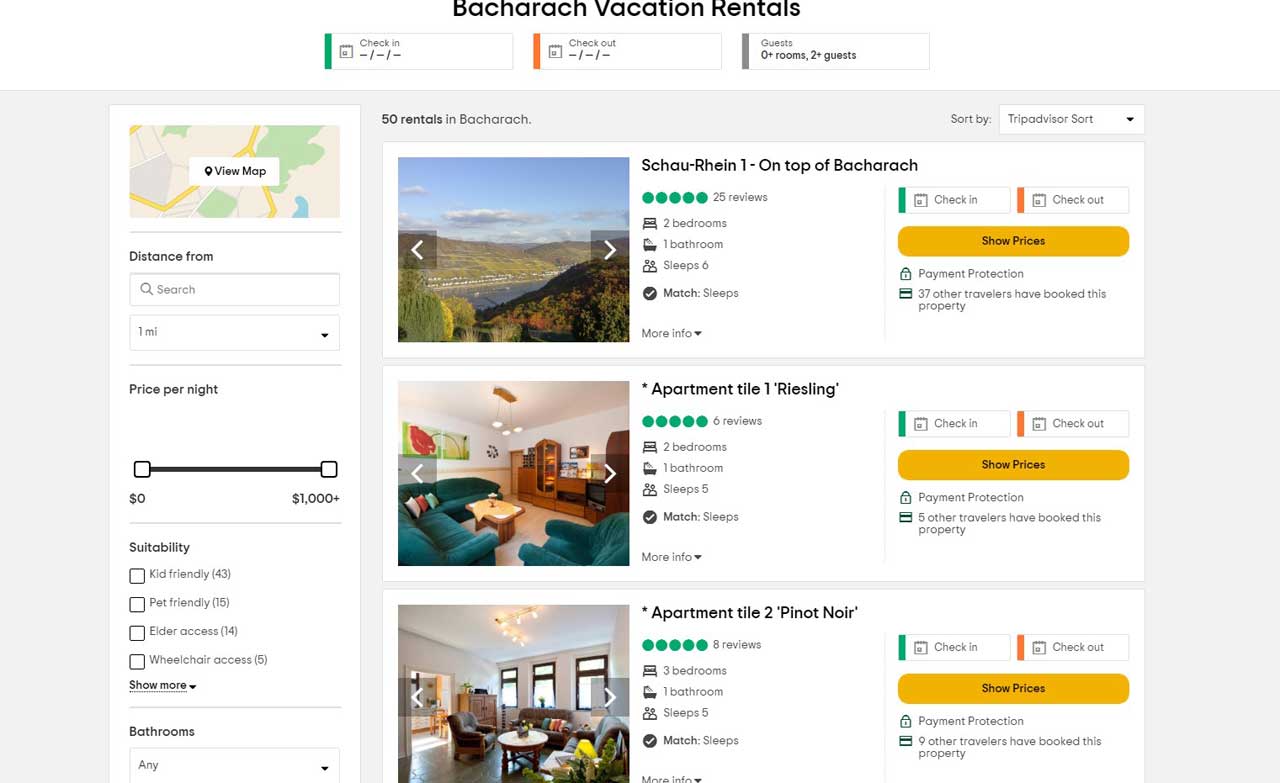 One you've identified the locations of where you'd like to stay during your trip, then comes the part about researching out what accommodations are available.
Our criteria for determining what the accommodation candidates are primarily boil down to the following factors:
Location
Parking
Accommodation Type (i.e. hotel? motel? apartment? home? cabin? room for rent?)
Comfort
Location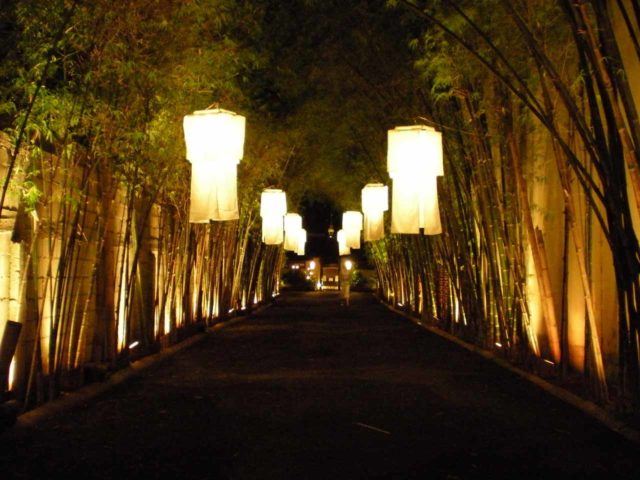 Our general rule of thumb is that the more centrally located a place is, the more expensive it will be.
This also tends to mean that we'd get fewer amenities for what we're paying for at a well-situated accommodation.
Such amenities may include free private parking, self catering (i.e. a kitchen and refrigerator), more space, swimming pool (important if you have a child), multiple beds (as opposed to a saggy sofa bed or futon), laundry machines, etc.
Since we tend to prioritize location, which reduces the amount of time wasted, we're actually willing to concede on amenities as long as what we're sacrificing doesn't cause further impacts to our trip efficiency.
For example, better locations could mean that we don't waste time driving over an hour or more to get to a waterfall hike.
Indeed, if every excursion becomes a road trip itself, then before we know it, we could have lost so much of our day just on driving that it elbows out other things we wanted to fit into our precious vacation time.
This is why location is priority #1 when figuring out which accommodation we should consider for the various places to stay on a trip.
Parking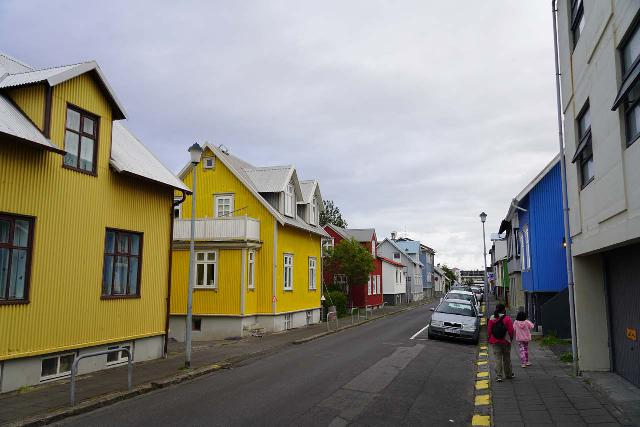 Since we tend to self-drive on our travels, especially since chasing waterfalls involve having your own car, parking is the next most important consideration when choosing an accommodation.
Well-situated accommodations could mean that we wouldn't have to waste time circling around looking for parking, which wastes a surprising amount of time on a trip.
And when we wind down our daytime activities (especially waterfall chasing) at the end of the day, it's a huge benefit if the worthwhile city spots or public transportation are within walking distance from the accommodation.
On the flip side, if I have to hunt for street parking, that increases the anxiety level because we could get shut out of a parking spot or have to pay through the nose for a parking lot (which is not guaranteed to be available either).
We might even have to walk a long ways from the parking spot to our accommodation, which further erodes into our precious vacation time.
As if that wasn't enough to worry about, we also have to worry about whether the car will get broken into.
Accommodation Type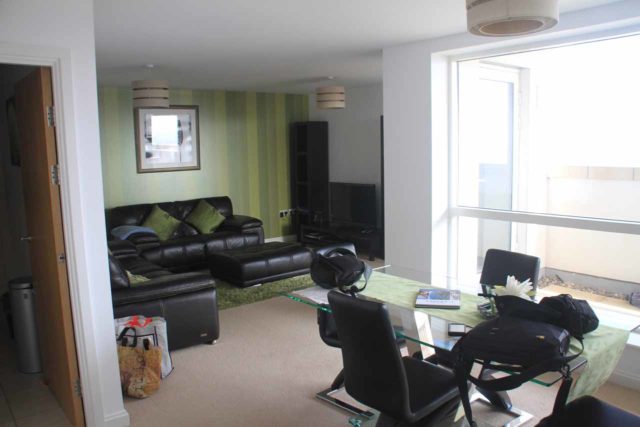 Once the logistics of location and parking are sorted out, then we try to envision what "living like a local" might look like at or around the accommodation of interest.
In particular, we want to decide whether we want to self-cater at a home or apartment, or we just need a room at a hotel or motel and just eat out at the end of the day.
If we do self-cater, we also have to account for the extra time spent cooking, shopping for groceries, meeting with the owner or property manager (to get the keys or access code), etc.
Nevertheless, in our minds, we'd prefer to stay at apartments, condos, or homes because they tend to be more spacious and it most emulates what it's like to live like a local (which I contend is the most authentic way to experience a new place).
However, their availability tends to be harder to come by the more centrally located they are, and so we do have to keep an open mind for the tried and true hotel rooms.
Comfort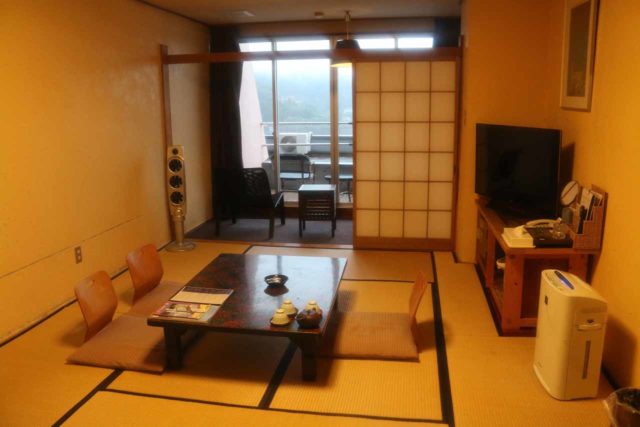 The last consideration in this list of criteria to consider when choosing an accommodation is the comfort level.
This can mean how spacious a place is or whether we have laundry machines to give our used clothes some new life on a trip (especially since luggage bulk and weight are limited).
Our comfort level also considers how many beds are available or whether we have to sleep in saggy sofa beds (or futons) for an extended period of time.
While some of our most memorable stays also happened to be our most comfortable ones, our comfort rarely trumps the prior three criteria.
Indeed, with such competing priorities, it's not often that we get all of the things we want.
Nevertheless, when we know our priorities, it certainly makes the decision making process much easier, especially when it comes to making the commitment to stay at an accommodation as highlighted in the next step…
Step 3: Make Bookings As Early As Possible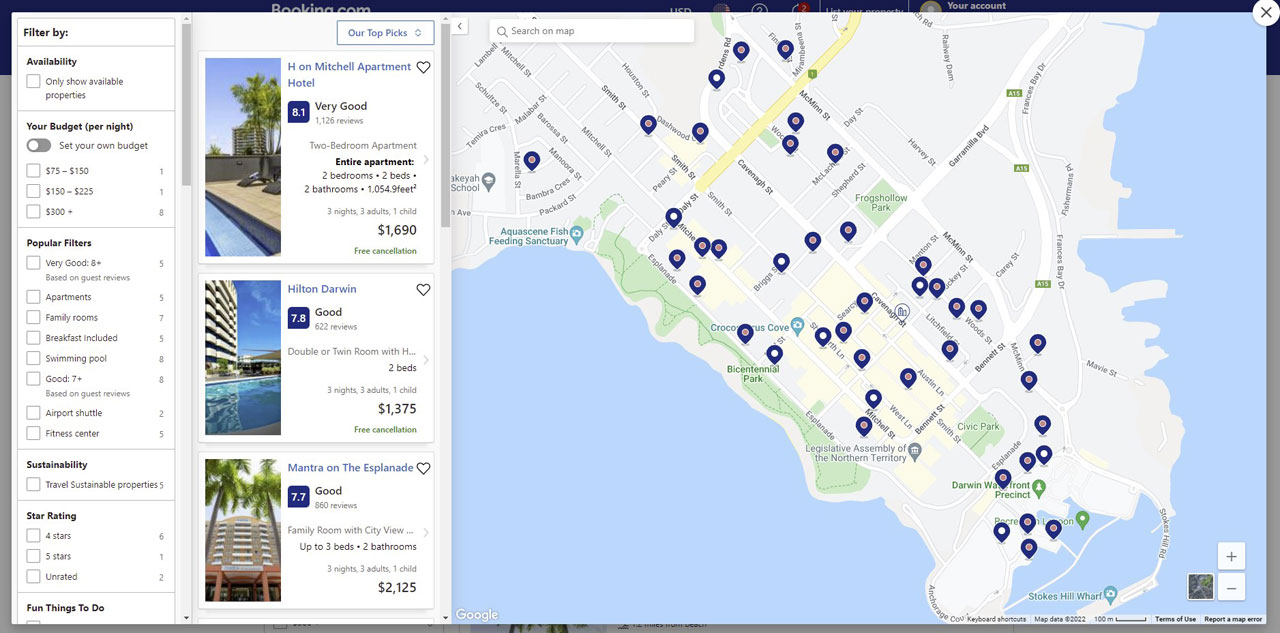 One thing we frequently encounter when we're planning for a trip is that often times accommodations get booked out or sold out, especially when it gets closer to the trip date.
Sometimes the choice accommodations get booked out well in advance (think three months or even more)!
In fact, with the advent of online reservation or booking websites like Booking.com, Expedia.com, Vrbo.com, and many others, it's easier than ever to secure reservations.
And that puts even more pressure on us to act fast before the accommodation we want becomes sold out.
So if we've done our due diligence in step 2 by identifying what we're looking for in our accommodations, then we now have to go through the next step of actually making the booking.
This is where hopefully we have a list of accommodations that we've considered, especially since our first choice is quite often sold out.
Free Cancellations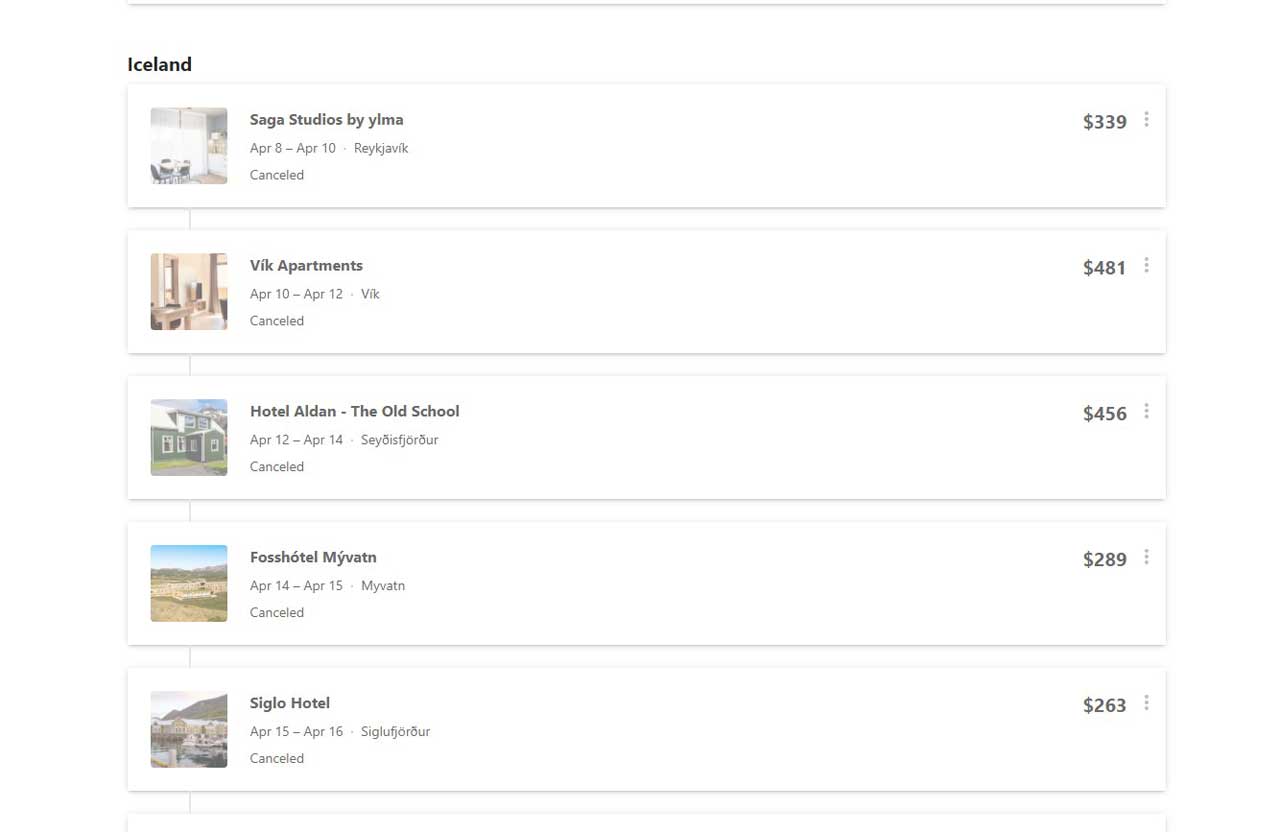 An important thing we look out for when booking accommodations is whether free cancellation is offered, and if so, what is the window of time that we have before we would incur penalties for cancellation.
Often times, we'd pay a little more for this flexibility because you never know if things change during the course of a trip that require you to pivot and make changes on the fly.
We've done this quite a few times in our travels, especially since you can't possibly know everything you're going to experience going into your trip just by searching on the interwebs.
As much as the internet is a firehose of information, there are still gaps in information that you won't be privy to until you're actually in the field yourself and react to what you see and experience!
Besides, closures, weather-related complications, health-related complications, etc. all can throw a wrench into the best-laid-out plans, which is why it's worth having flexibility.
Granted, not all places offer free cancellations, and it's not always available for particular locations.
Nevertheless, it is a primary consideration for us when we're picking between accommodations within a given location.
Hidden Fees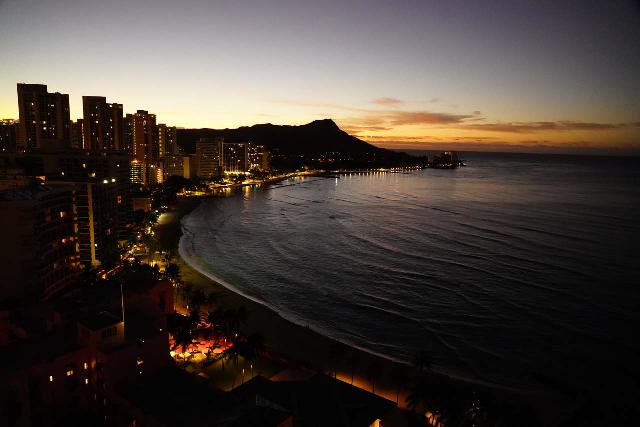 Most booking sites generally give you a list price or cost in big bold numbers, which is largely to get the click or at least get your attention.
However, we've learned over the years that we really have to pay attention to the hidden fees that can really blow up the cost of the stay by upwards of 50% or more!
Such fees can include a cleaning fee, a resort fee, parking fees, taxes, or other fees that I haven't even thought of or known about.
While some of these fees (especially the resort fees) might seem superfluous (especially in places like Las Vegas and in many parts of Hawaii), in some cases, they're actually justified.
For example, we stayed at a place in Fajardo, Puerto Rico, where the resort was so huge that there was an included funicular ride spanning a sea bluff as well as an offshore island water taxi!
When it comes to cleaning fees, we tend to see this in private apartments and homes like what you'd typically see in Vrbo (short for "vacation rentals by owner") and AirBnB.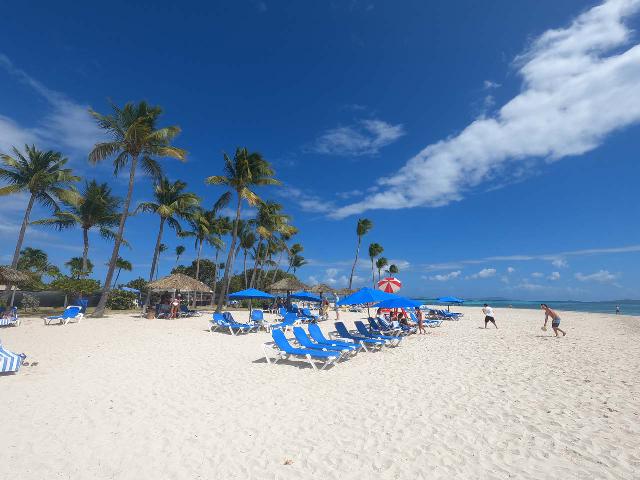 Such fees make sense to protect the owner, but they can be cost prohibitive to the person considering a stay unless that fixed cost is spread out over a longer stay of several days (typically at least 5 days or more).
In recent years, we've been seeing more generalized booking engines like Booking.com and Expedia.com list more apartments and condos.
What's particularly interesting is that many of these listings don't have the aforementioned fixed cleaning fees so they may be putting more pressure on listings in Vrbo and AirBnB.
Anyways, whatever the case is with which accommodations we're picking, gone are the days where we could wait until the last minute to book a place to stay.
Indeed, we have to make the financial commitment, and hope to build in enough flexibility to account for the unexpected things that can happen (both good and bad) on our waterfall-themed travels.
Step 4: Print Out & Organize Your Confirmations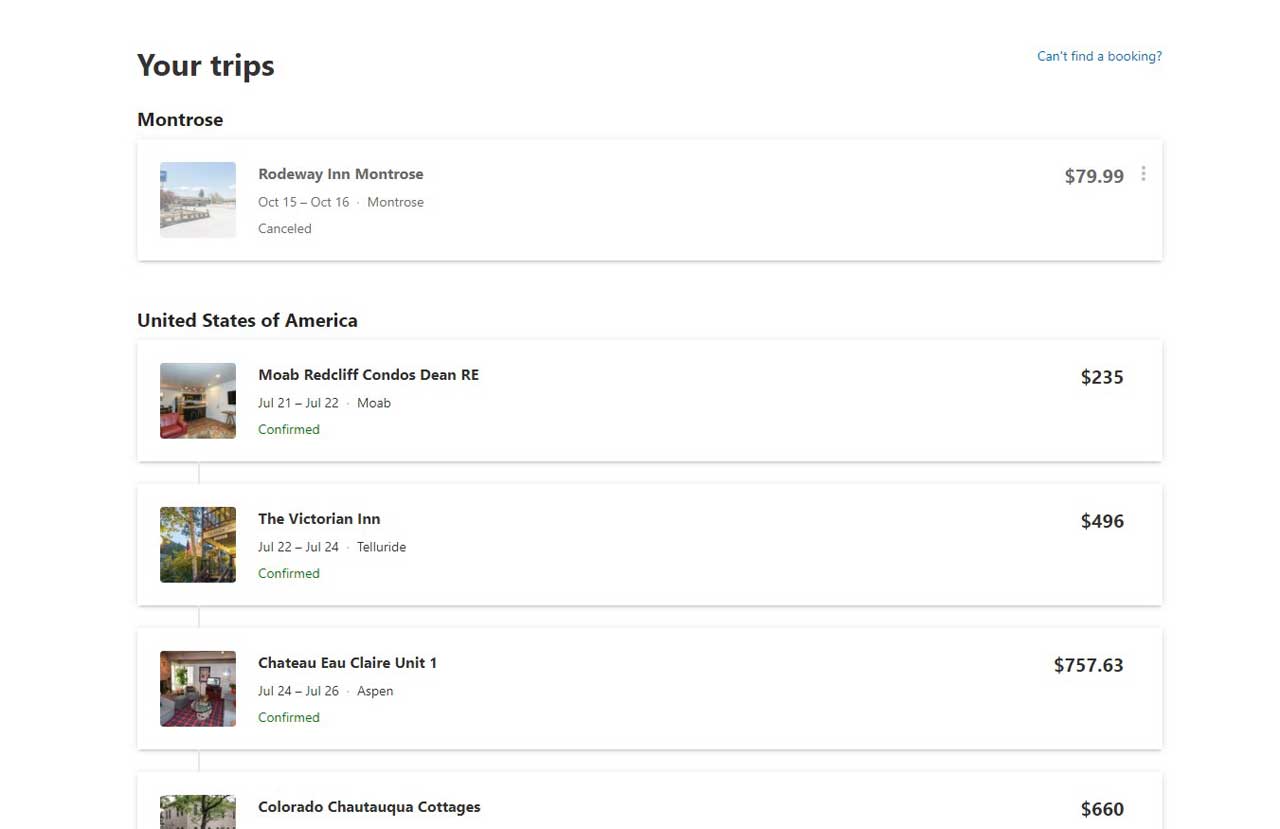 Once we get through the booking process for the various locations throughout our trip, we then make sure to print out the confirmations and organize them in the order that we're staying throughout the trip.
Some websites like Booking.com actually perform this organization quite well and save us a lot of time, but others like Expedia.com (unless they've improved their interface recently) aren't as great.
While going through this step might seem extracurricular, it has actually saved us on multiple occasions throughout our travels…
Track Accommodation Costs, Payments, and Emergent Charges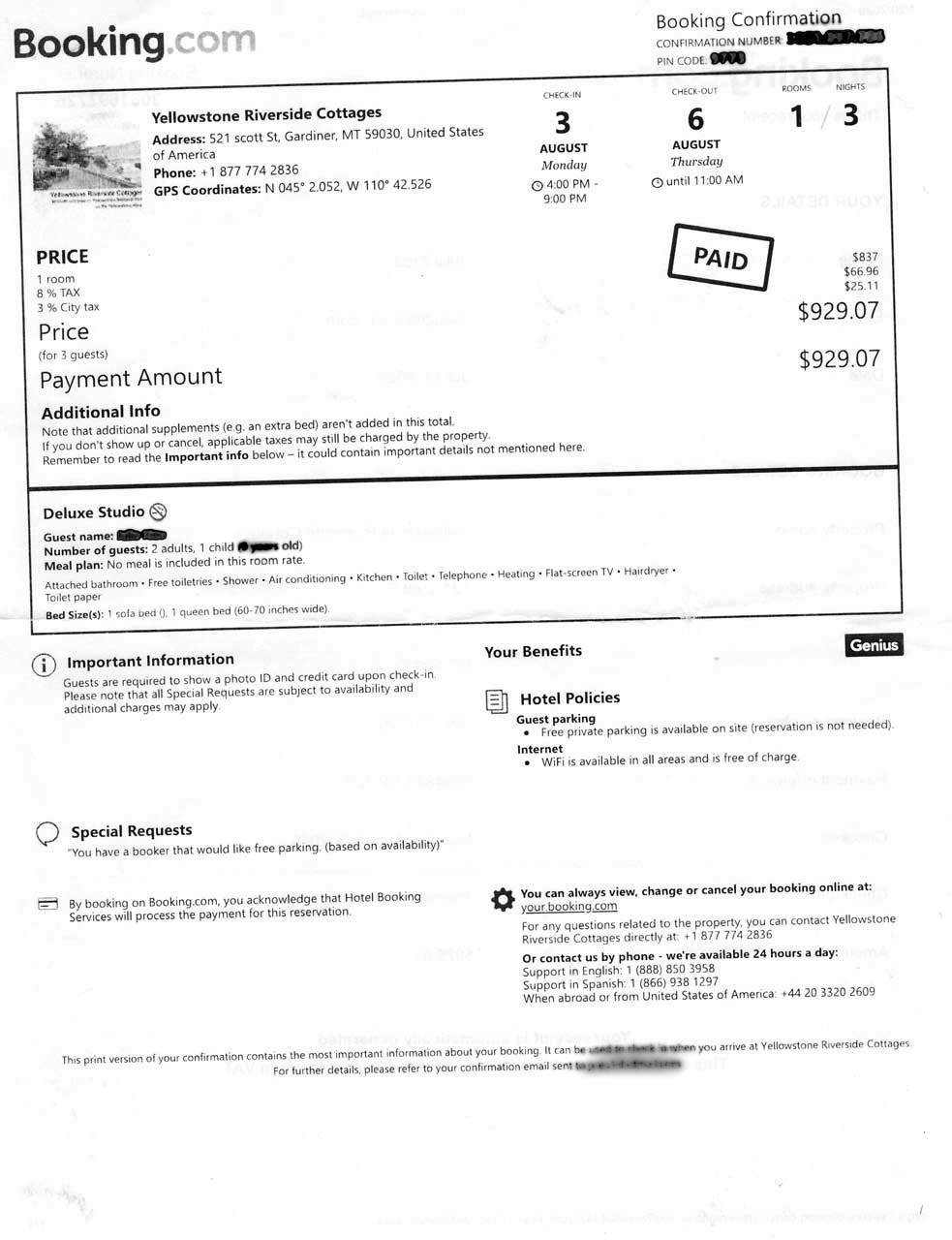 First, our printouts allow us to identify which accommodations have already been fully paid for or partially paid for.
While such information is available online, that information has a short shelf life and will ultimately go away when the stay is over.
This is important to note because sometimes we've had accommodations double charge us which we'd only find out about after the fact when we're done with our trip and assessing our finances at home.
If the information has changed online, at least the physical printout's information is still available.
So it's important to have confirmations of how much we've been quoted, how much we've paid so far, and how much in total we were ultimately charged.
That way, we have the evidence to overturn erroneous charges when we must take it up with the credit card company (and not necessarily the booking company).
Make The Check In Process Go Smoothly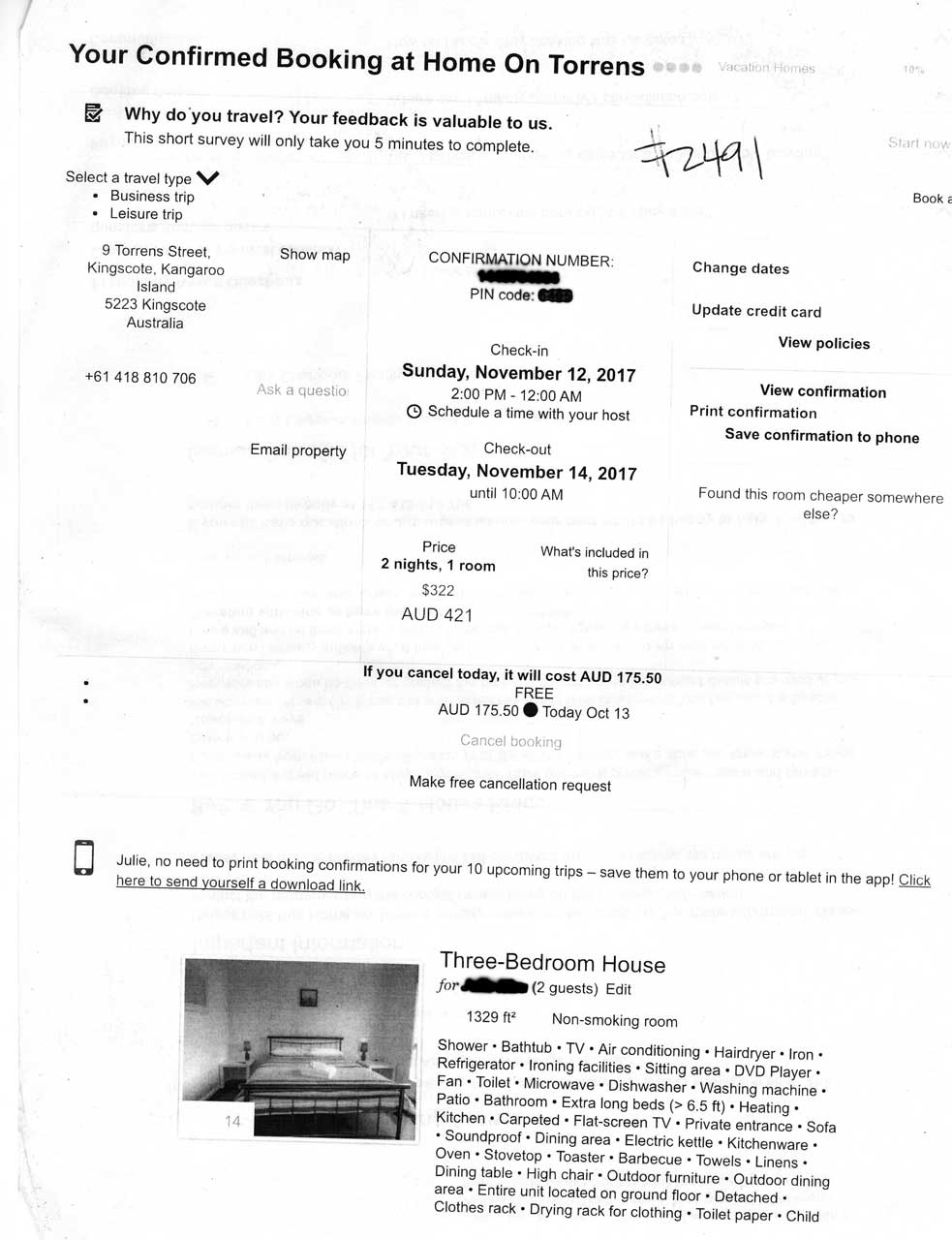 Second, we need to read the confirmations carefully so that we make sure we know exactly what we need to do to check in.
This is especially important if the accommodation doesn't have a reception or office (e.g. a mom-and-pop place where we'd deal with the owner or property manager directly).
And even if a place had a reception or office, there are often limited hours where we'd have to figure out how to get in contact with the owner or have unlocking instructions so we're not shut out.
For example, we've coordinated with and directly met with apartment owners in various locations throughout Germany and Austria, and we did the same for a home on Kangaroo Island in Australia.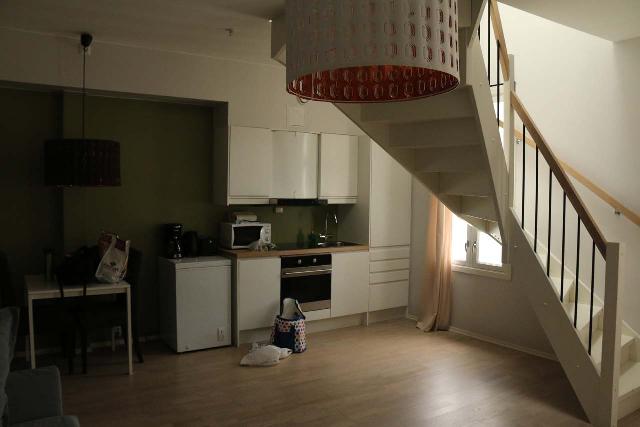 We've also had an after-hours coordination that occurred in Oslo, Norway, where the reception was closed and we had to get in touch with someone through the info in our confirmation printout when the next steps weren't clear.
Indeed, this is an often-overlooked time consuming activity on our trips, which is why we try to give the owner a call or a text on the day of our arrival or the night before in order to ensure the check-in goes as smoothly as possible.
And in the case of an accommodation with a reception that is open upon our arrival, it's often easier to just show the accommodation hard-copy to the receptionist instead of relying on mistake-prone verbalization.
Besides, a physical confirmation never runs out of batteries or dies like a smart phone, tablet, or laptop does!
Know Where We Can Be Flexible In Our Accommodations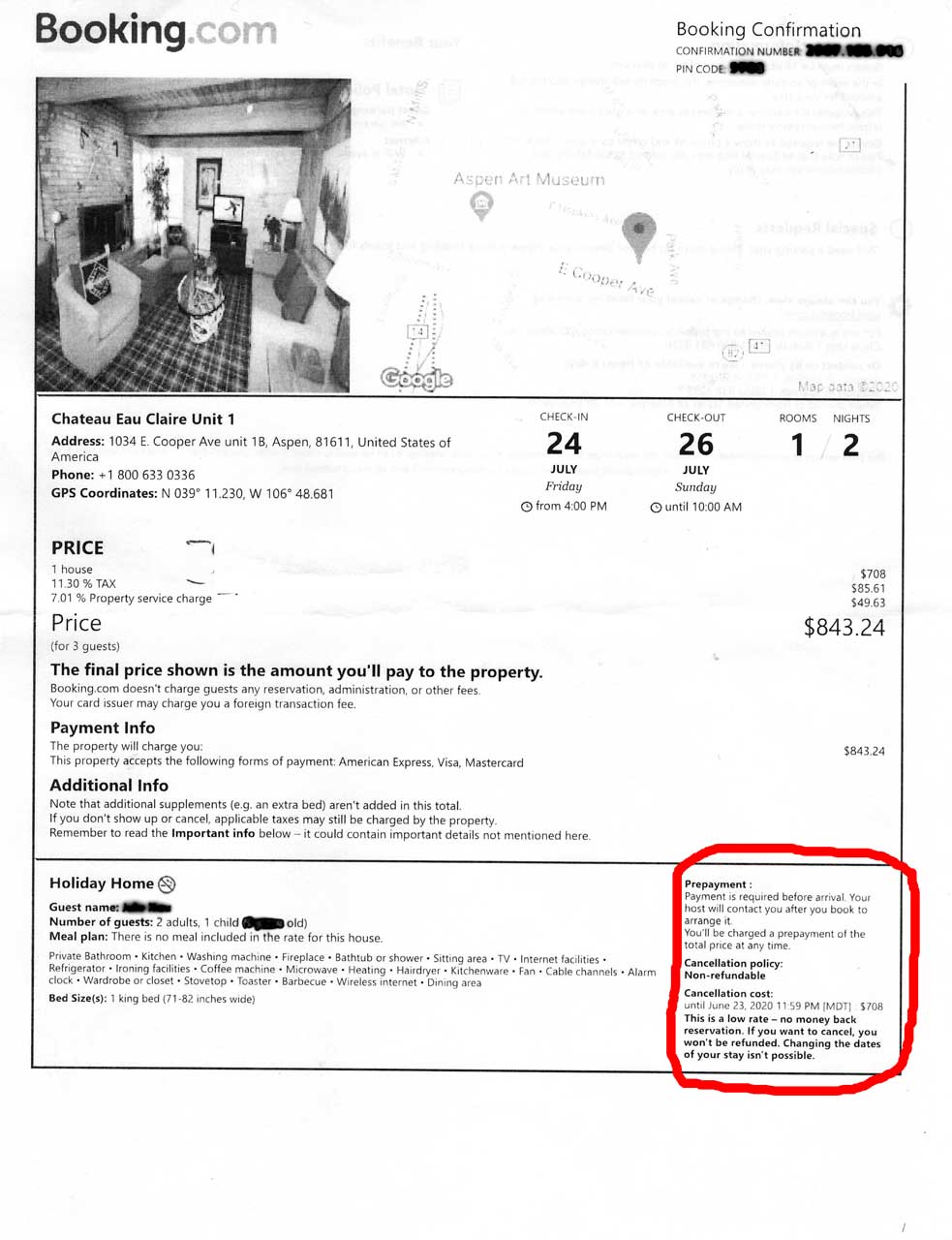 While I've mentioned this before, it really helps to have the hard copies of the confirmations in hand that has in print where we can be flexible in making itinerary changes.
Making last-minute rearrangements to our itinerary happens a lot more often than you think.
For example on one of our recent trips, I recalled cancelling a one-night stay in Bamberg, Germany so we could add an additional night in Rothenburg ob der Tauber.
It was a very wise decision that we only realized was necessary once we were actually there and figured out that we could do Bamberg as a day trip.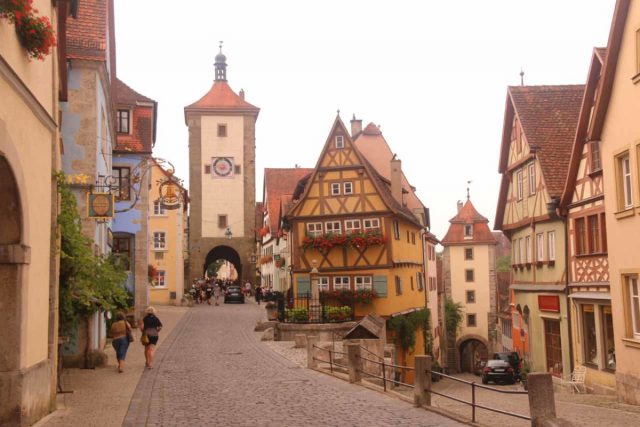 It was better to do that instead of forcing a single night of vagabonding and eating the inconveniences of checking out and checking in (something pre-trip research doesn't necessarily account for).
Similarly, we made a last-minute accommodation change in Denmark when we realized that our daughter outgrew Legoland so we had to substitute Billund for the more charming Aarhus.
Level-Setting Expectations Where Flexibility Has Consequences
Sometimes, we don't have the option of cancelling an accommodation without a penalty.
In one case, we had to eat the cost of two non-refundable nights in Acadia National Park, Maine because the park was closed due to a government stalemate and subsequent shut down.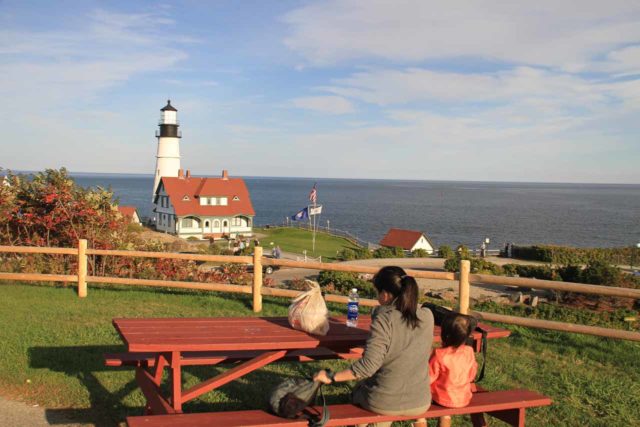 But we wisely did it in favor of spending a night in Portland, Maine and an additional night in Quebec City, Canada!
Moreover, the earliest example of a last-minute accommodation change was during our honeymoon in New Zealand.
In that situation, we had pre-booked two nights using the Golden Motel Pass at a motel in Ohakune but opted to substitute that out with two nights at the Chateau Tongariro in Whakapapa Village.
It was my wife's birthday at the time, and so it was actually worth eating the non-refundable cost of no-showing the original accommodation for moments that we knew we weren't going to get back for many years.
Besides, the weather was crummy, and making this move actually enabled us to do the Tongariro Crossing when the weather finally did clear up on the day we checked out of the Chateau Tongariro!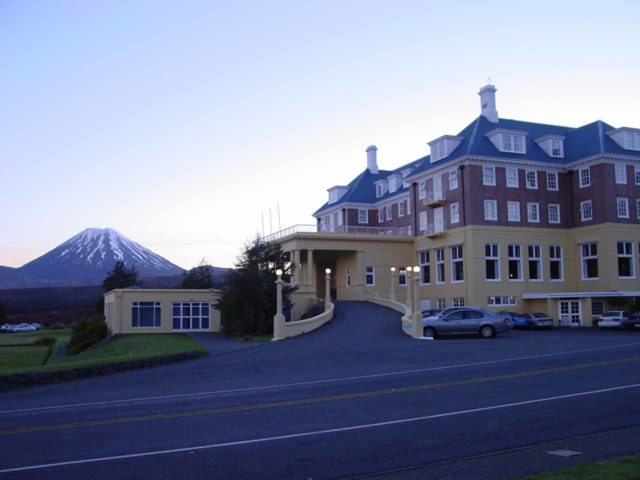 Keep in mind that this occurred when there weren't smart phones (our honeymoon was in 2004).
So having the printouts and organizing them helped us to have the information we needed when we needed it, which happened to be while we were on the road at the time so calls could be made!
Final Thoughts / Conclusion
As you can see from our detailed breakdown of the four major steps we take on how to book accommodations on our waterfall chasing trips, the more effort we put into our due diligence, the better the results.
Indeed, the trip often starts before the actual travel date, and this is especially true with when chasing waterfalls (let alone pursuing any outdoor activities in general).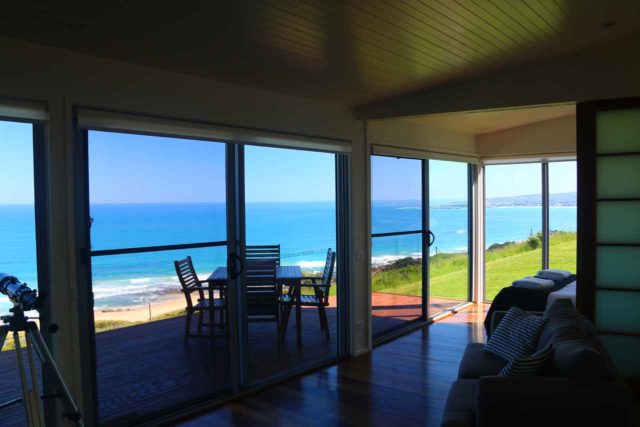 Not only does this exercise make us anticipate and excited for our upcoming trip, but it also better prepares us for what's to come (whether we know about them or not).
I hope you've found what we have to share on this post helpful.
Is there anything interesting and/or missing from this dicussion?
Let us know in the comments below.
Please note that this is not a sponsored post. However, there are affiliate links that help pay for this site. You can read more about these in our affiliate disclosure in the footer at the bottom of this post. If you have questions or comments, please use the comment box below.
Visitor Comments:
Got something you'd like to share or say to keep the conversation going? Feel free to leave a comment below...
No users have replied to the content on this page