Japan is one of the few countries where you'd be nuts not to use the public transportation system. It's fast, efficient, pretty straight-forward to use, and it will save you time and money, especially if you're sticking to the urban areas.
Like most things in life, there is a little bit of a learning curve, but having gone there a few times (including a three-week trip that was almost completely reliant on trains and buses), we've got some info and advice for you.
We've broken the topics down into the following:…
Public Transportation Benefits
It's not a secret that Japan has a reputation for being expensive. We feel this reputation is outdated for things like local Japanese food (e.g. ramen, some sushi, soba, udon, etc.), but is warranted for the many forms of transportation whether we're talking mass transit or self-driving.
So given all that, what are the compelling reasons to favor public transportation over say self-driving or going on some kind of group tour?
Well, like most trips where time and money are the limiting factors, we always have to weigh those limits against the desires of having the freedom to see as much of the country as possible.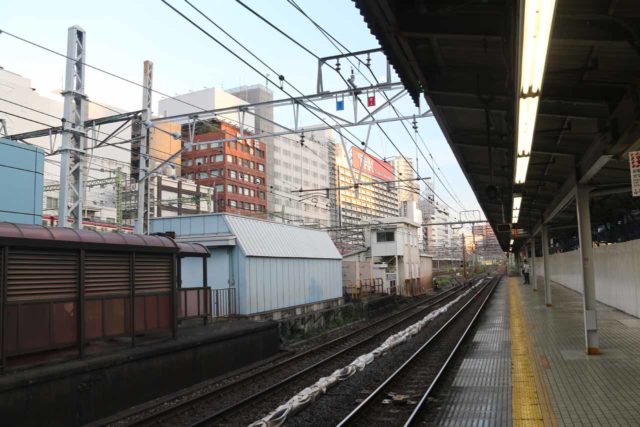 And to that end, the Japan public transportation system is one of the most extensive to be found anywhere on earth, especially within a country of this size.
Not only were we able to have the freedom to visit sights within reasonable reach of the mass transit system, but it was convenient in that we didn't have to concern ourselves with traffic, parking, tolls, or fuel. There were even some cases where taking a long-distance bullet train (shinkansen) was faster than driving!
For example, we were able to get from Tokyo to Sendai in less than 3 hours. If we figured in airport logistics or even tried to self drive this stretch, it would have taken us much longer than this.
In addition to the convenience, we also had some money-saving options like passes. Of course, in order to really gain the benefits of such discounts, we had to be real strategic in our trip planning to maximize the usage of such passes.
For example, we managed to self-tour on a three-week trip in Japan that didn't involve any self-driving (until we got to Hokkaido) relying on our JR Pass (a nationwide train pass sold only to overseas foreigners). We also managed to take advantage of some local passes like the All Nikko Pass in the Nikko Region.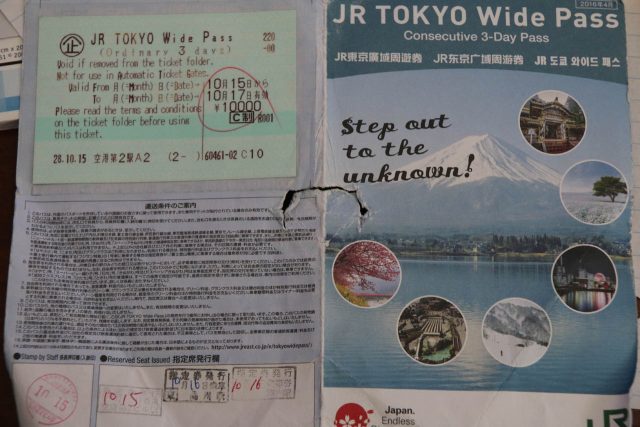 On a separate trip, we managed to take advantage of sightseeing places within the greater Tokyo area with the Tokyo-Wide Pass.
Since individual fares can add up quickly, being able to move about under the umbrella of an unlimited-use pass helped to take some of the financial pinch of getting nickel-and-dimed everywhere we went a little less painful.
Even though we had to roll our luggage around from place-to-place while being slaves to the mass transit schedules, we found that the rail network was pretty well-catered towards tourists. We also found the mass transit systems to be very efficient and easy-to-use once we got the hang of it.
Meanwhile, touring the cities were pretty straightforward as the metropolitan cities of Tokyo, Kyoto, Osaka, and Kobe (among others) were well-served by subways.
As if that weren't enough, we even managed to visit some of the more rural and remote places by bus. The fact that we were able to visit most of the waterfalls that we had targeted on our first trip to Japan (when we didn't rent a car on Honshu) also spoke volumes about the extensiveness of Japan's Public Transportation system.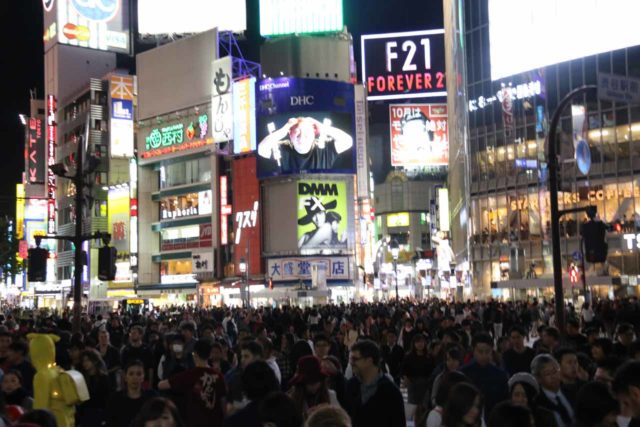 While we did have to contend with a bit of the language barrier (since not many locals speak English), we were able to find well-signed information kiosks and tourist information centers in almost all of the Japan Railways (JR) Train Stations. If not, then we managed to find them not far from the stations.
In our experience, these info centers were usually staffed by people who spoke fluent (or at least pretty usable) English, and they were a tremendous help to get us oriented. They also provided us the proper literature and maps to help us navigate the local area on our own. If we didn't have questions for the employee or she was too busy helping others, we could at least look for maps, schedules, brochures, etc. in English.
Indeed, with all this support infrastructure in place centered around the mass transit system, it's no wonder why the vast majority of independent visitors to Japan prefer going the public transportation route for their transportation needs.
But while I'm singing the praises of the public transport system in Japan, we definitely had our share of moments where we wished we had self-driven. We've discussed this topic in a separate article.
In any case, the rest of this article focuses on getting over the learning curve of Japan's Public Transportation system.
Trains And The Japan Railways (JR) Network
If you're going to do any extensive travelling in Japan for at least a week or more, then for sure you're going to be utilizing many of the lines within the Japan Railways network.
The government-sponsored company rules most of the lines throughout the country. They even have a pass called the JR Pass, which is only sold to foreign tourists and overseas residents through a certified Travel Agent outside of Japan.
Securing The Japan Railways (JR) Pass
We've found that JR Pass to be cost effective if we planned to frequently travel from city to city throughout Japan. That was certainly the case on our first trip to the country, where we almost exclusively relied on their rail system for almost the entire three weeks we were there.
Indeed, this pass saved us money because cumulative cost of take the lines a-la-carte meant that the cost added up very quickly.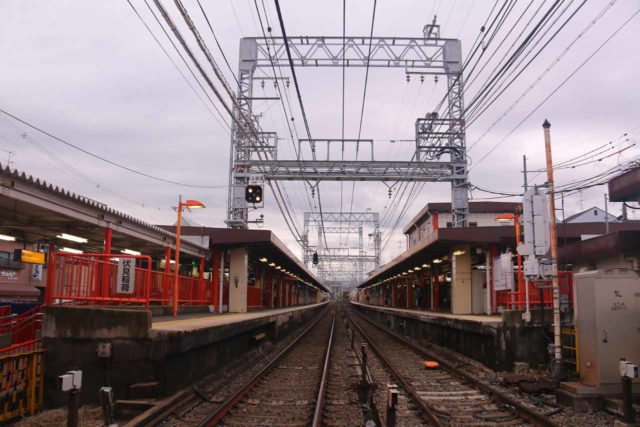 In fact, a round trip train ride via JR on a reserved seat in a shinkansen (bullet train) from Tokyo to Kyoto and back costed almost as much as a 7-day JR Pass. There was also a 14-day and 21-day pass available when we were committing money to our first trip. We wound up paying for the 21-day pass at a little over $600 USD per person back in 2009 (even though we didn't use the rail network for part of our last week in Japan when we self-drove Hokkaido.
So here's how we managed to get our JR Pass, validate it, and then use it during our trip. We made extra sure not to lose it. For if that happened, we would have been out of luck (and $$$).
Anyways, prior to arriving in Japan, we had pre-booked our JR Pass through an official travel agent that sold such a pass.
We then received a voucher in the mail, which we brought with us to Japan.
When we arrived in the Narita airport, we went straight to the JR Office. Then, we validated and exchanged our vouchers for the shiny JR Pass. This was the pass we'd show to gatekeepers and watchers by lanes usually reserved for handicap or large luggage access.
In addition to our shiny passes, the JR worker gave us a very helpful blue book containing a timetable of major long haul JR schedules. We also picked up some useful JR East brochures mapping out many of the stops.
JR Pass Benefits
So what did the pass buy us besides the promise of saving us money?
Well, it basically boiled down to the following…
Unlimited rides on almost all trains on the JR network
Reserved seats on JR trains that have them
We got to ride just about any train on the JR lines throughout the country without paying anything out of pocket. This included most of the shinkansen (the famous bullet trains, which can go over 300km/h) as well as the 90-minute train ride from Narita Airport straight to one of the many train stations throughout the Tokyo City Center.
At each train station where there was an office or window next to the turnstiles, we were able to show our passes and were allowed through. Without it, we would've had to go to a ticket machine to get our tickets, which in turn would've allowed us to pass through the many turnstiles there.
We were also able to use our pass to reserve seats before getting to the proper train platforms (including the Narita to Shinjuku train ride). For something that usually costs more a-la-carte, this was a great way to save time, piece of mind, and even guarantee we'd have a seat, especially for long haul rides.
We got our reserved seat tickets by showing up to a JR Office prior to getting through the turnstiles. We'd ask for a reserved seat, show our passes, and then be given additional tickets with seat number and car number (plus sometimes platform number) printed on them.
From there, we'd walk around looking for the correct platform and then stand in the correct line as dictated by our ticket. When our train arrived and stopped, the door we're supposed to enter through was right in front of us whenever we lined up in the right spot. It's quite precise!
JR Pass Limitations
While the JR Pass was a good value for extensive train travel, it did have limitations as well as some annoyances. Among the things that the JR Pass didn't buy us were…
Rides on the Nozomi Express Trains
Rides on the Green Cars (even if they're on the JR network)
Rides on the Overnight Sleeper Trains (even if they're on the JR network)
Rides on Local non-JR Trains or private lines
Nozomi Express Trains were practically non-stop long haul trains that were part of the JR network. We had to be careful of this, especially on the lines going east-west or vice versa (e.g. Tokyo to Osaka/Kyoto/Kobe, etc.).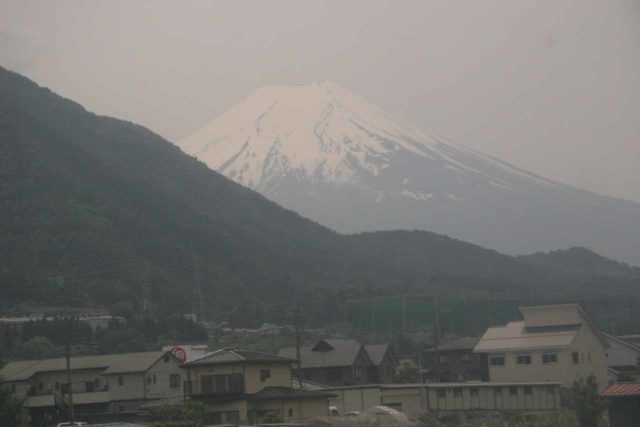 Green Cars were luxury cars on some of the JR trains. Basically, as we were trying to find a seat on a JR Train, we had to avoid the cars with a green star labeled next to the door (we had to be inside the train to see this).
Silent radio streamers also informed us which of the train cars were designated the Green Car. The same streamer also informed us which were reserved, non-reserved, and in some cases smoking and non-smoking.
Overnight Sleeper Trains were something we didn't exercise so we can't elaborate on this more. That said, I do know there were some such trains that went through Northern Honshu and into Hokkaido and back.
Local non-JR Trains were scattered throughout the country. While it would appear that Japan Railways had a practical monopoly on the railway networks in Japan, every so often, some routes were only served by local trains not participating in the JR Network. Therefore, we had to pay out-of-pocket to use such trains.
For example, we encountered such a limit of the JR Line when we tried to take the following routes…
Tokyo to Kawaguchi-ko (on the north side of Mt Fuji), where a bus was actually more cost effective
The Matsumoto-Shin-shimashima line in the Nagano Prefecture
The Toyama-Tateyama line in the Japan Alps
We struggled a bit on the local lines because most of the signs were only in Japanese. While we were able to manage this situation by trying to recognize the kanji characters or asking a local, we definitely had some close calls! Plus, we were sometimes charged "express train fees," which I think were extra fees for certain trains that made fewer stops.
In our experience, most JR Trains had English on them. But some local commuter trains (with no reserved seats) on the JR network didn't have English.
Other Aspects Of The JR Train Experience
It took us a little bit of time to get the hang of riding the trains and planning our trip around them.
For example, we had to identify which trains were commuter trains as opposed to express trains or shinkansens.
The commuter trains tended to stop at every station along the way to the destination. Therefore, these trains tended to be slow and crowded. Yet we did run into some situations where commuter lines were covered by the JR Pass but other express lines on the same route weren't.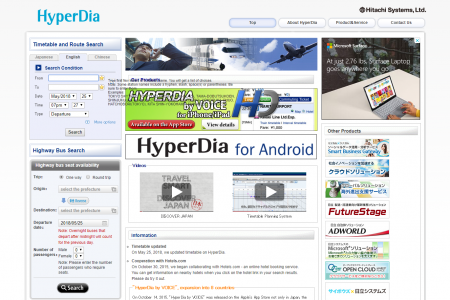 Even though it wasn't easy to plan our trip around the JR schedules prior to arriving in Japan, we did use the book titled Japan by Rail
, which gave us a rough idea of what was feasible schedule-wise.
Also, www.hyperdia.com was a good website for figuring out JR timetables. However to take advantage of their query engine, we needed to know beforehand which stations we were interested in. Thus, we didn't use this website until we were in Japan when we finally learned the names of the stations that were relevant to us.
As for dealing with our luggage, we lugged them everywhere we went.
While in some cases it was possible to do luggage forwarding services (takuhaibin), we eventually figured out (thankfully) that the rear of each passenger car had room behind the back seats to lay the luggage on the ground sideways without blocking the aisles.
On rare occasions, there were dedicated luggage compartments near the doors (like the Narita Express Line).
However, on commuter trains, we had to deal with the crowds. Therefore, bringing aboard luggages onto a train nearly packed like sardines was neither wise nor convenient.
Finally, we must say that the trains were always on time! When they said the train would leave at 9:46am, it left at exactly 9:46am. Conversely, when the train was predicted to arrive at that time, it was never late!
Of all the transportation options (including air, buses, etc.), trains were by far the most reliable.
Buses
Buses were essential in order for us to reach places where trains couldn't go. Since we targeted waterfall destinations throughout our first trip to Japan, this meant we had to rely on them heavily.
Unfortunately, this mode of transport presented perhaps the greatest challenge largely due to the language barrier. Indeed, it was certainly both scary and adventurous because practically nothing was written nor spoken in English except for all but the most heavily visited cities or sightseeing spots (e.g. Nikko and Kyoto comes to mind).
Since we were limited in our ability to read Chinese (let alone Japanese), we basically had to try to recognize the kanji characters and pay very close attention to the bus drivers' announcements whenever he stopped.
Even with that to go on, we still had some hairy moments where we missed stops and had to backtrack by walking. We also had some misunderstandings regarding our bus fare when we went to the Norikura Highlands by bus from Matsumoto. We even had difficulty finding the proper bus stops for the correct buses (even in a place as well-visited as Kyoto).
Buses also tended to be narrow and crowded. On a couple of occasions (when we were in transit to our next accommodation), bringing our luggage around was not easy by any stretch of the imagination (as some buses weren't run like coaches with compartments on the bottom for luggages)!
Regardless, in terms of saving money, we did take advantage of buses passes that were offered in some of the more well-visited parts of Japan. For example, we took advantage of the two-day All Nikko Pass in the greater Nikko area, which was well worth it! We also took advantage of a day pass for buses in Kyoto.
Speaking of bus fares, it took us some time to figure this out, but this is my understanding of how it works.
First, as soon as we stepped into the bus, there was a machine dispensing tickets with a number on them. This number corresponded to a number on a screen (displaying a table of numbers) at the front of the bus.
It looks something like this…

The black numbers represented the stop number. The red numbers represented the fare (in yen) for that particular stop.
If the ticket we picked up happened to be labeled "4", then the red number below it was the bus fare that we had to pay the driver upon leaving at the correct stop. In the example table shown, that meant that we owed 660 yen.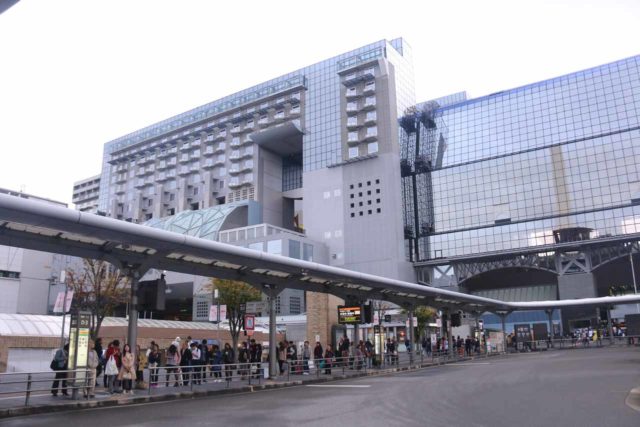 As we disembarked the bus towards the front door by the driver, there was a transparent money drop box, where we were supposed to deposit the bus fare along with our numbered ticket. Beneath the drop box slot, our droppings would settle onto a conveyor belt, where the driver could clearly see the fare amount along with the ticket showing the bus fare owed.
There was also a change machine near to the conveyor belt so we could deposit the exact change. Presumably, we would do this well before it was time to exit so we wouldn't hold up the line to get out of the bus.
The amazing thing about this system (like with the ticketed food ordering system) was that there were no words exchanged in this transaction. So even with the language barrier, the bus driver knew the expected amount, the passengers should have also known well in advance when the fare was, and everybody would be going about their business efficiently.
Finally, buses have varying schedules. Depending on which part of Japan we were using the bus system, some routes were frequent while others were not.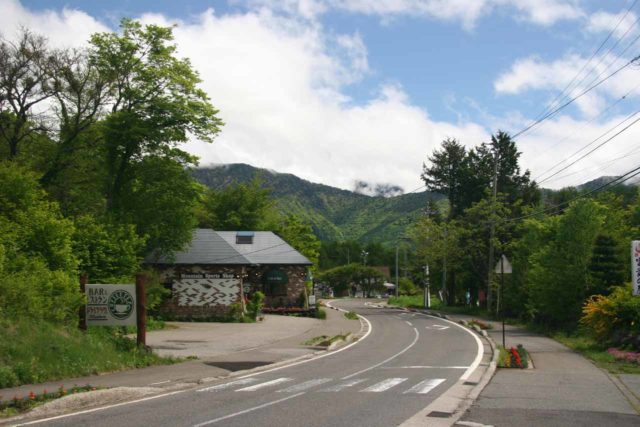 When it came to trip planning, we weren't able to know what the schedules were before arriving in Japan (unless they were posted online, but even then they might all be in Japanese). So the best advice I can give on this front would be to head straight for a Visitor Information kiosk (there was usually one in most of the main train stations) so we could ask questions and/or get a bus schedule.
If we were lucky, we might get a useful reply on travel boards like TripAdvisor. Then again, you could also browse our Japan pages for particular waterfalls, where we divulged the public transport logistics of how we were able to pull it off assuming we went there by public transport (there were some places where public transport didn't make sense compared to self-driving).
Now even though we're kind of throwing shade on using the buses (since they were not terribly user-friendly for foreigners), realize that regularly scheduled buses to remote rural places would not even be a possibility in most places around the world! It spoke volumes about how extensive the country's public transportation system is.
To put this in perspective, imagine using the bus to go into the Angeles National Forest in the foothills of Los Angeles, California (Good Luck!). That gives you a pretty good idea of what's possible in Japan by their extensive public transportation system, where buses played a big part of the network's extensiveness.
Subways
In the metropolitan areas like Tokyo, Kyoto, Osaka, and Kobe, we took full advantage of the extensive subway lines that quickly and conveniently allowed us to navigate throughout each of these cities.
The maps in both the subway stations as well as the trains themselves were pretty straight-forward to read (as most of the time, they were in both English and Japanese). The only thing we had to be careful about was paying attention to the direction that the train was going (so we didn't accidentally go the wrong way).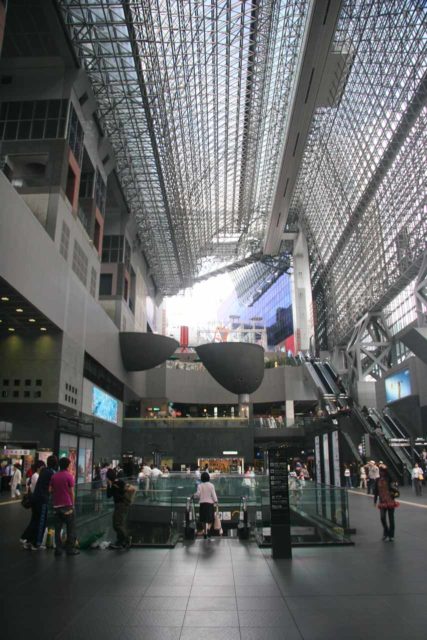 As for using the subway system, the way it worked was this.
First, as we walked into a subway station (usually underground), we'd go right up to a machine. In our experience, every machine had an "English" button on the lower left corner of the console. Once we pressed the button, we were then able to follow the instructions until we were given a choice of which fare to purchase.
Since we weren't familiar enough with the subways to know up front how much we would be paying, we just pushed the button for the cheapest fare and pay that amount when prompted.
Once done, the machine then dispensed a ticket. That ticket would act as a pass for us to get through the turnstiles as we both entered and exited the train stations.
Typically, we would insert the ticket at the turnstiles or gates, then recover that ticket at the other end. Since we needed this ticket to get out of the train stations, we had to hang on to that ticket throughout our subway journey.
When our subway ride ended and we got off at the appropriate stop, we had to make our way to the exit where we were greeted with more turnstiles. So with that ticket we held onto for the whole ride, we now had to insert that ticket into proper slots by the turnstiles.
That machine would tell us if the payment we had remitted so far was enough to get through. If so, then the turnstile would open up to let us out one-ticket-at-a-time. However, if the payment was insufficient, then the turnstile would remain closed (and would probably beep loudly a few times), where we'd then have to go over to one of the nearby fare adjustment machines to pay the difference.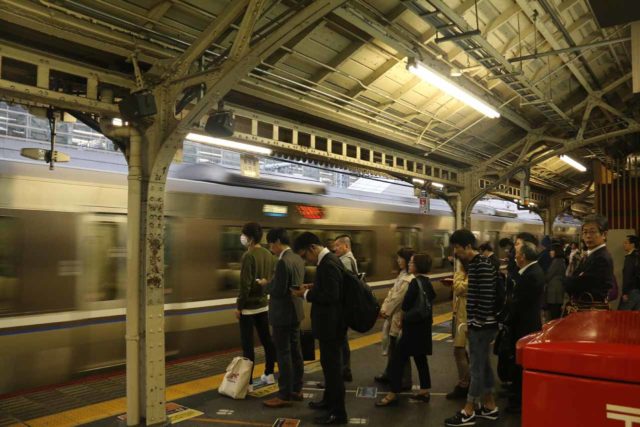 At the fare adjustment machine, we once again had to insert our fare ticket into the machine, and then it would tell us how much more money you owed. After remitting the payment when prompted, we'd then get a replacement ticket dispensed by the machine. And with that replacement ticket, we'd take it back to the turnstile whereupon inserting it into the proper slot, the turnstile should now let us exit.
Unless we had overpaid the balance, we wouldn't be getting our ticket back. If we did overpay the balance, then we'd hang onto that ticket until we exhausted its balance (and the machine would suck it up and not surrender it).
That's pretty much all there is to getting in and out of the subways.
Indeed, when you stop and notice how few people drive in Japan, then observe further how busy the train and subway stations are, you'll come to appreciate the efficiency, speed, and convenience of Japan's public transportation system. I'd say it's second to none to any other system around the world.
I'd even go so far to say that Japan's system is one of the best (if not the best) system in the world. And best of all, they're all zero-emissions (with the exception of buses)!
Visitor Comments:
No users have replied to the content on this page