This itinerary of our visit to Iguazu Falls was designed in the interest of limited time as it took place over the Labor Day Weekend plus a couple of additional days off to extend the holiday to a total of five days.
We made sure to spend as much time as possible at the waterfalls so this trip was all about this and nothing else.
As you can see below, a large amount of time was spent on travel. In order to maximize on what precious limited time we had there, we also went with a tour company to ensure that we minimized the amount of time waiting for ground transport, taxis, etc.
In any case, here's a brief summary of what we managed to do on this trip…
Trip Highlights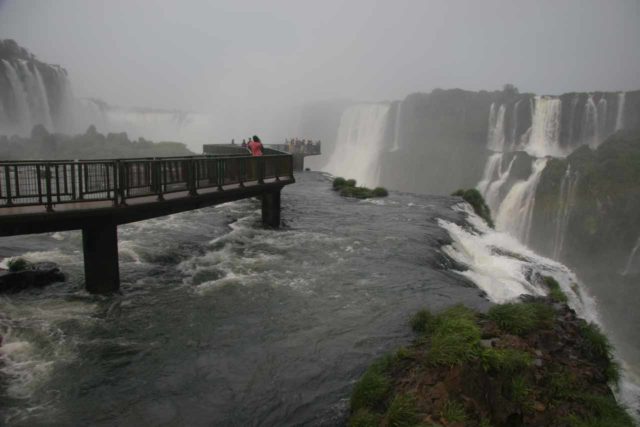 Iguassu Falls from the Brazil side – It was definitely worth going through the hoops and hurdles to experience this mammoth waterfall from the Brazil side. From there, we were able to get more frontal views of the Devil's Throat as well as the slew of waterfalls on the Argentina side. The catwalks were shorter, but sweeter so there was definitely lots of people sharing the limited real-estate with us.
Nevertheless, I'd view the Iguassu Falls experience as being incomplete without being able to experience it from this side.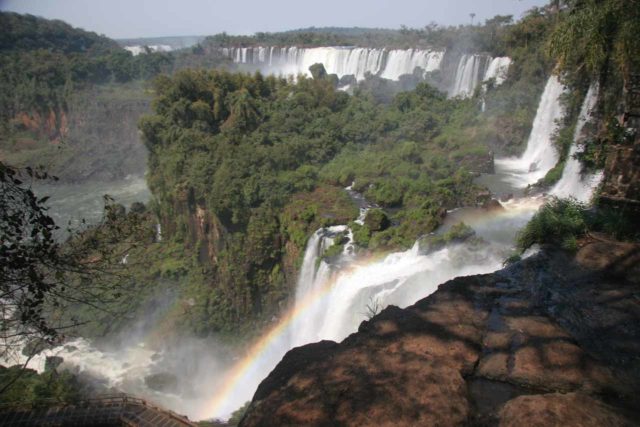 Iguazu Falls from the Argentina side – Since Julie and I were staying within the National Park boundaries, we were able to spend a lot of time exploring all of the trails and catwalks on the Argentina side. The amount of walks were definitely way more extensive than on the Brazil side, which allowed us to get up close to most of the individual waterfalls that comprise the overall network of the greater Iguazu Falls.
So even though the lookouts weren't as obvious nor as dramatic as the Brazil side, we definitely felt a lot closer to the essence of the waterfalling experience from this side. And thus, it was certainly a major highlight of this short trip.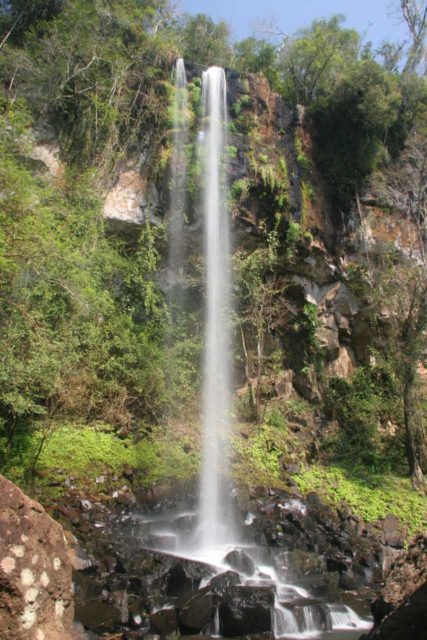 Salto Arrechea – This side waterfall required a bit of a hike to reach, but that meant that it was a much quieter experience as we didn't have to contend with large crowds. We even saw one person under the waterfall nude! That gives you an idea of the kind of seclusion you get here…
Trip Advice
I'm usually keen on visiting the South Pacific at the start of the Dry Season (which coincides with around the month of May). However, since our personal milestone dates happen to fall in November, I opened my mind to a visit at the end of the Dry Season (and start of the Wet).
Here's a quick summary of some additional advice or lessons learned…
Visa Situation: When we made our visit, Brazil had imposed a repicrocity fee as well as a fairly inconvenient Visa process. While we had anecdotally heard of people hiring taxis to get across the border without going through this process, we didn't take any chances. And we still do not regret for one moment that we did it the way we did for that piece of mind while still getting the whole experience.
Staying in the National Park: The only accommodation that allowed us to stay inside the park boundaries was the Sheraton Iguazu. So we didn't have to bother with waiting in a long queue for a bus or shuttle to get into the park (something we were exposed to when we decided to go to Puerto Iguazu on our own for a dinner). That said, I'm sure the lodging options are far cheaper in town than at the Sheraton.
It's really a tradeoff between time and convenience versus cost.
Travel Itinerary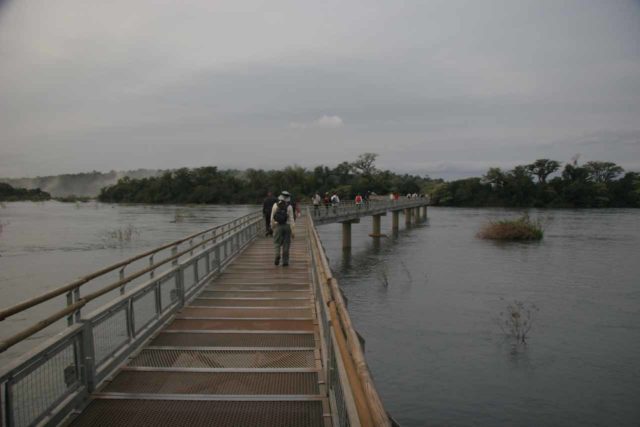 Days 1-2: Fly from Los Angeles to Buenos Aires, then take regional flight to Puerto Iguazu
Overnight: Sheraton Iguazu (Puerto Iguazu, Argentina)
This was a long period of travel where we caught a red-eye flight to Miami, then spent most of the remainder of the next day flying to Buenos Aires, then we caught a cab to take us to the domestic airport (another hour's drive away). Finally, we caught a regional flight from the domestic airport to Puerto Iguazu.
When we finally checked into our room, we had a few hours in the mid- to late afternoon doing the Paseo Superior as well as going all the way to the edge of the Devil's Throat.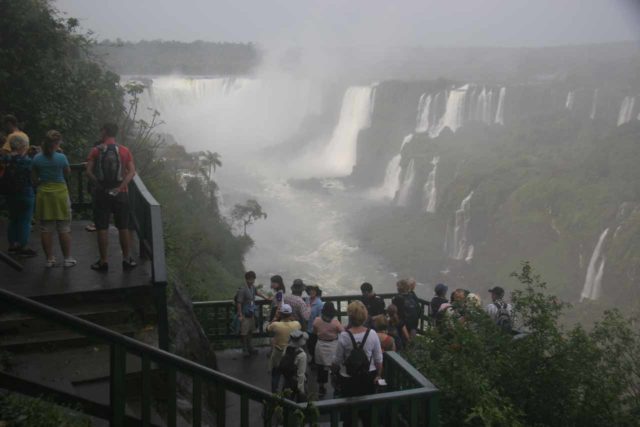 Day 3: Half-day trip to Foz do Iguassu then half-day trip back on Argentina side
Overnight: Sheraton Iguazu (Puerto Iguazu, Argentina)
We began this day with a half-day visit to the Brazil side of Iguassu Falls. Then, in the early afternoon, we were back on the Argentina side, where we then caught a jet boat tour. After that tour, we were then able to walk the catwalks of the Paseo Inferior on the Argentina side before going to Puerto Iguazu for dinner.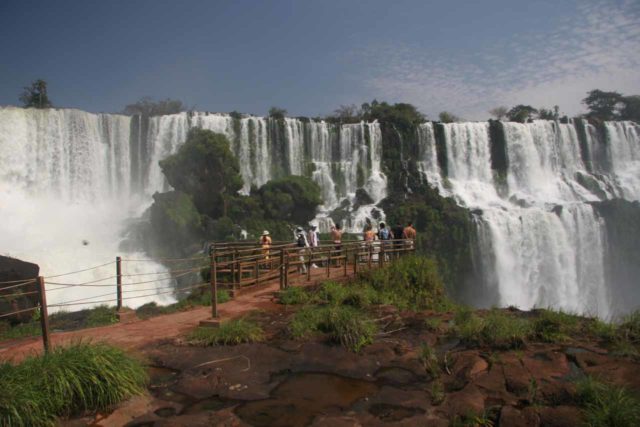 Days 4-5: Fly from Puerto Iguazu back to Buenos Aires, then connect to home
We began the morning with a hike to Salto Arrechea, then we finally got a chance to briefly visit Isla San Martin before we were out of time and had to return to our transport to the airport.
The flight home involved a regional flight back to Buenos Aires, then the long haul red-eye flight to Dallas-Fort Worth before making the final connecting flight home.
Trip Reports
Waterfalls included in this itinerary
Visitor Comments:
Got something you'd like to share or say to keep the conversation going? Feel free to leave a comment below...
No users have replied to the content on this page