This Kauai and Oahu Thanksgiving Week Itinerary took place at a time when our daughter had their so-called "Fall Break" while international travel restrictions were still in effect due to politicization and uneven rollout of vaccinations causing new variants to complicate the situations.
So we had to settle for a domestic place, and we figured that we hadn't been to the Hawaiian Islands in over 13 years plus we it would be our daughter's first time there.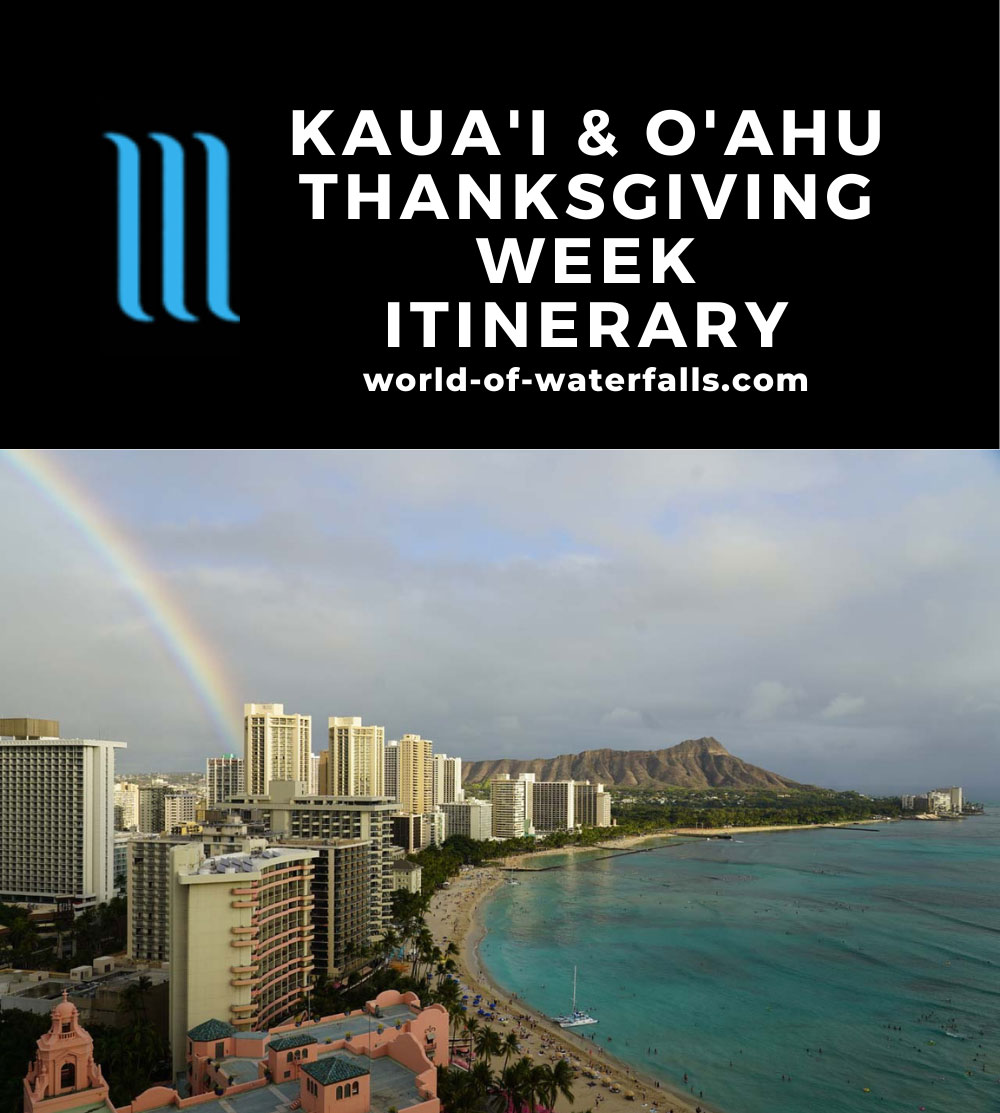 That said, Julie and I were sort of quite familiar with Hawaii, my personal aim was to focus more on experiences that we still hadn't done before (or different spins on repeats).
Here's a brief summary of what we managed to do on this trip…
Trip Highlights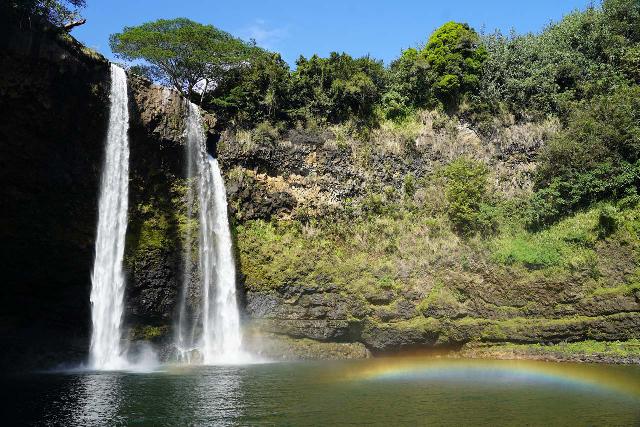 Wailua Falls – right from the get-go, as soon as we left the airport, we went to this familiar waterfall, but this time I took the risk and went down to the bottom. The timing couldn't have been more perfect as the conditions weren't too muddy and dangerous plus there was even an early afternoon rainbow to boot!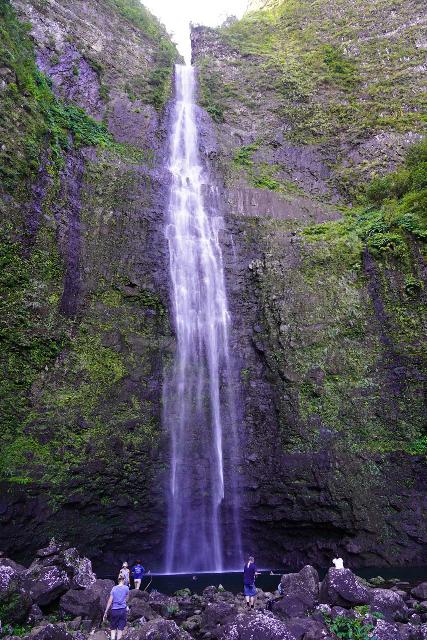 Hanakapi'ai Falls – this time around, I did the challenging hike to this waterfall solo, but it felt more difficult this time around than the last time I did this hike nearly 15 years ago. Nevertheless, the scenery was still superb, and the parking situation was less stressful thanks to the shuttle system they've instituted.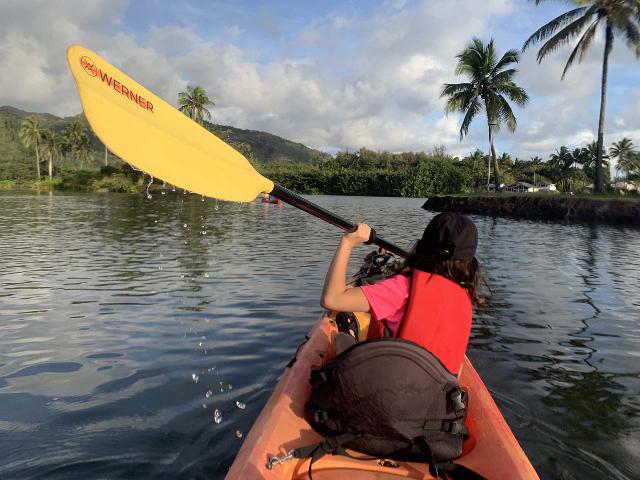 Wailua River Kayak and Hike to Secret Falls (Uluwehi Falls) – even though this wasn't the first time Julie and I visited this waterfall, it was the first time we did the full kayak option. So as far as family experiences went, this was definitely up there even though I was quite tired by the end of it (since I had to pretty much paddle for Tahia and I; as much as she thought she was doing all the work).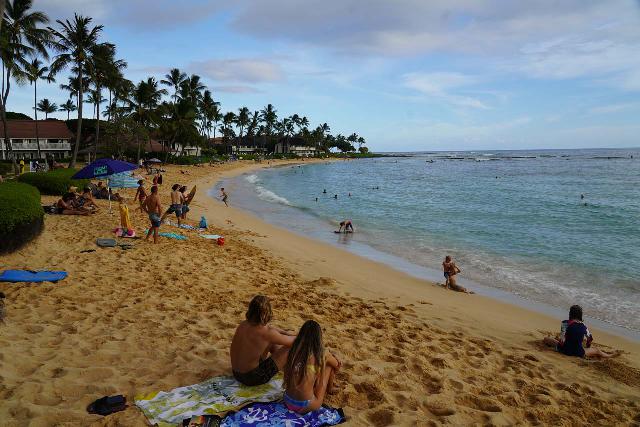 Po'ipu Beach – it turned out that this beach was next to our resort at the Sheraton Kaua'i, but the biggest thrill was letting Tahia play in the water and me getting to spend time with her. That said, the waters were a bit rough so I definitely had to keep an eye out on her to make sure she didn't get swept away (but she's such a thrill seeker that she thought it added to the fun; while amping up my concerns).
Na Pali Coast Cruise and Snorkel – this had always been on Julie's bucket list ever since our first visit to Kaua'i in December 2006. And we really lucked out with the conditions as the seas were unseasonably "mild" for this time of year. The only thing I wish could have been better would be the lighting (morning isn't best) and the snorkeling (we've had way better), but the scenery definitely lived up to the billing as did the surprise wildlife sightings of dolphins and whales!
Canyon Trail to the top of Waipo'o Falls – after the Na Pali Cruise, I did a solo hike to the top of the familiar Waipo'o Falls. It was a scenic hike that yielded two waterfalls, more intimate views of Waimea Canyon, and even a natural arch! It was definitely icing on the cake of a very eventful day on Kaua'i.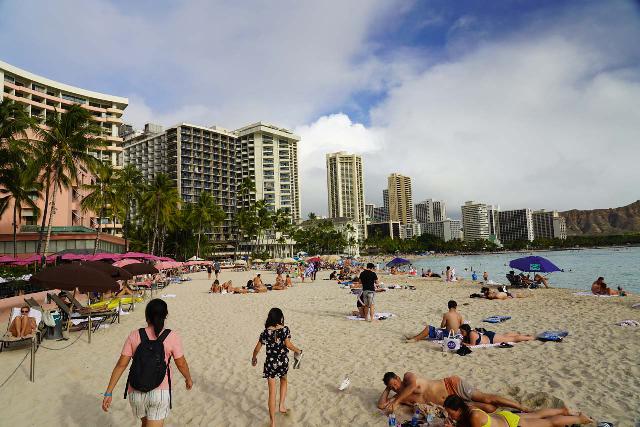 Waikiki Beach – personally, I've always had that mindset that Waikiki was a tourist trap, but when I saw how much fun our daughter was having playing in the water while all being part of the holiday ambience of the city, I had to let go of my preconceptions and just let the moment sink in. Now that I look back on it, it probably made me reconsider those thoughts and take it for what it was – a place conducive to yielding family moments that we will cherish for years to come!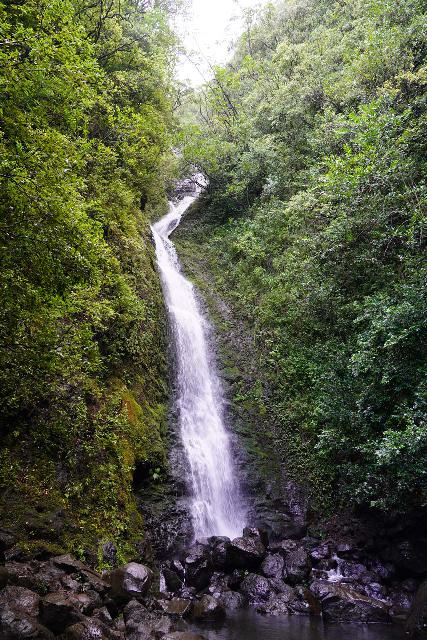 Lulumahu Falls – access to this waterfall was once kapu when we first to O'ahu in January 2007, but it seemed that over the years, access had opened up to permitted hikers (though truthfully, I didn't see anyone check for permits). Nevertheless, this had been on my personal bucket list for O'ahu, and it definitely delivered after I figured out the access situation and also the confusing trails here.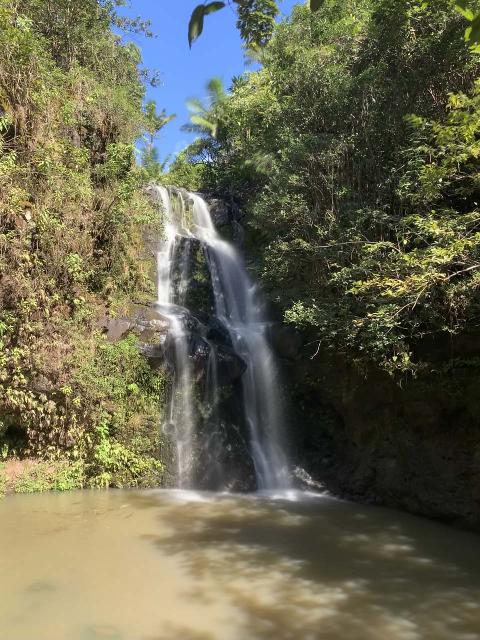 Waimano Falls – this was another waterfall that I had never been to in O'ahu before, but in my mind, this was more of a locals swimming hole with rope swings. While I definitely had to earn this visit with a bit of a hard hike, I was treated to unusual views from the Manana Ridge Trail of both O'ahu's central valley and Pearl Harbor!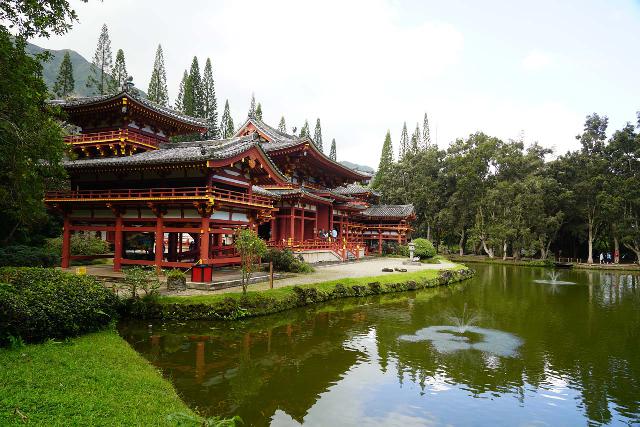 Byodo-in Temple – when Julie and I first came here, this place was free and it was very quiet and serene. When we came back with our daughter, they now charged to visit and it was very busy. That said, Tahia had a great time feeding the koi, and it was a chance for us to unwind in this authentic replica of a Japanese Buddhist Temple (almost bringing us back to our time in Japan).
Ko Olina – we had never been west of Pearl Harbor in all the times we've been to O'ahu, but with our daughter, that changed everything. So this was how we spent most of our Thanksgiving Day, which was at this series of four lagoons where the beaches and the waters were all child-friendly. And once again, we had more family moments to cherish on this day!
Trip Advice
Make no mistake about it, the Hawaiian Islands (or almost any destination in the USA these days) are way busier and more crowded than before. So this presented a whole different set of challenges and expectations, and we definitely had to adjust accordingly…
Advanced Bookings More than on any trip we've done in the past, we had to make bookings before even arriving on our trip. This included things like the Na Pali Coast Cruise, the Wailua River kayak, and even dinner reservations like the Lu'au Kalamaku and Hualanis. We even tried to compete for Hanauma Bay snorkel slot and it didn't work out so we definitely had to come with plan B in mind under such circumstances.
On O'ahu, we didn't come with dinner reservations, and we had to endure waits for over two hours! Fortunately, restaurants like Duke's Canoe Club had a text system with a waitlist we could look up to see where we were in line. Meanwhile, we had to be patient at Ramen Nakamura, and we had to line up at Udon Marugame (though that wait wasn't too bad). Indeed, things took longer for this reason, and gone were the days of just doing what you felt like doing at the moment!
COVID-19 Rules We definitely had to come prepared with our physical COVID-19 vaccination cards, our QR codes from Safe Travels Hawaii, and our photo IDs. That's because just about every restaurant required us to have proof of vaccination, and even upon check-in, we had to prove that we were cleared by Safe Travels Hawaii. This meant longer check-in queues, but at least we had that piece of mind that things are taken seriously in Hawaii (even though people do try to inconsiderately go around indoors without masks once past these initial filters).
Diamond Head Closure We were caught off guard with this place's closure on Thanksgiving Day as the announcement wasn't even made until practically the last minute. So given that, I learned the hard way that there were tunnels leading to the crater summit, and those tunnels were the closure points. So that's something to keep in mind given our observations.
Wailua Falls Kayak Technique I learned the hard way with my daughter that to get maximum enjoyment out of this, all participants in the kayak (we were in a tandem) have to row in unison. In hindsight, I should have established a count that Tahia and I could have paddled together with. We didn't figure this out until more than half-way on the way back, but she kept paddling faster and working against my long, slow, steady strokes, so it really took a lot out of me and we were always the slowest in the group!
Pre-Clear COVID-19 Airport Check One thing we learned was that the pre-clear line at LAX to quicken the checks at the airport was super long (well over 30 minutes). We opted to forsake it, and it turned out that since we flew into a less busier airport in Lihu'e, it really didn't matter because we got through the COVID screening document line without any pre-clear passengers cutting in front of us during our visit.
Contrasting that with the chaos we saw at the Honolulu Airport, the lesson learned here is that the pre-clear check is worth it if you're going to busy airports like Honolulu and Kahului, but maybe won't be as worth it (if you forget to do the pre-check like we did despite having the QR code beforehand) on the less busier airports like Lihu'e, Kona, or Hilo.
Car Rental Check-in Chaos Speaking of chaos at the Honolulu Airport, we saw a terrible queue of all the rental cars altogether, but fortunately, I had an Avis Preferred Membership, and it definitely paid off when checking in to get the rental car since they have a separate kiosk with keys and car at the ready. That probably saved us easily at least 30 minutes or more!
Travel Itinerary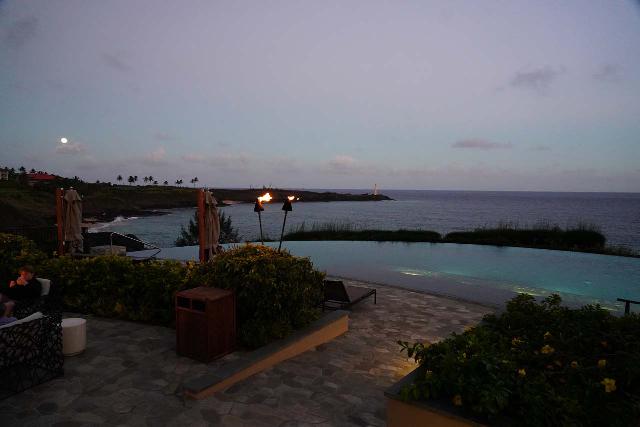 Day 1: Fly from Los Angeles to Lihu'e then arrive in Po'ipu
We caught an early morning flight and arrived in Lihu'e pretty much right around lunch time. After getting the logistics out of the way, we snuck in a visit to Wailua Falls before making our way to our resort in Po'ipu.
Finally, at the end of the day, we had a dinner at Hualani's near Nawiliwili Bay, which turned out to be the best dinner that we had the entire trip.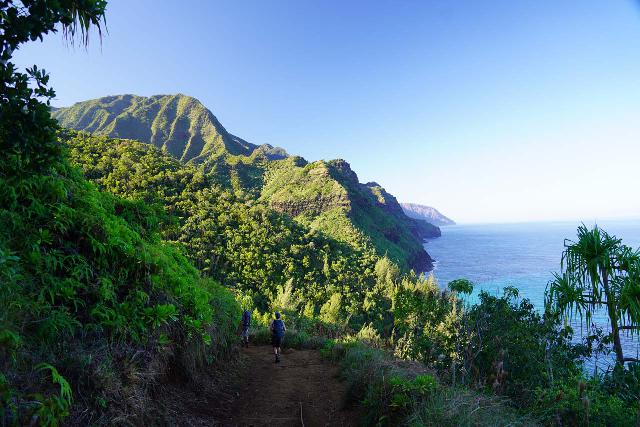 Day 2: Hanakapi'ai Falls and Lu'au Kalamaku
The majority of this day was a divide-and-conquer affair where I solo'ed the hike to Hanakapi'ai Falls while Julie and Tahia spent most of their day in Hanalei.
At the end of the day, we then did the one and only lu'au on this trip at the Lu'au Kalamaku, which was near Lihu'e.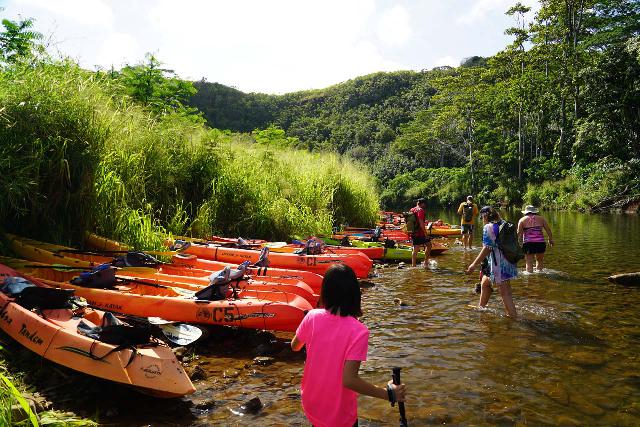 Day 3: Wailua River kayak and hike to Secret Falls
This day was pretty much dominated by the Wailua River kayak and hike to Secret Falls (or Uluwehi Falls). The tour took us until about 12:30pm, where we then had a take-out lunch and shave ice in Koloa before spending the rest of the day playing in the water at Po'ipu Beach.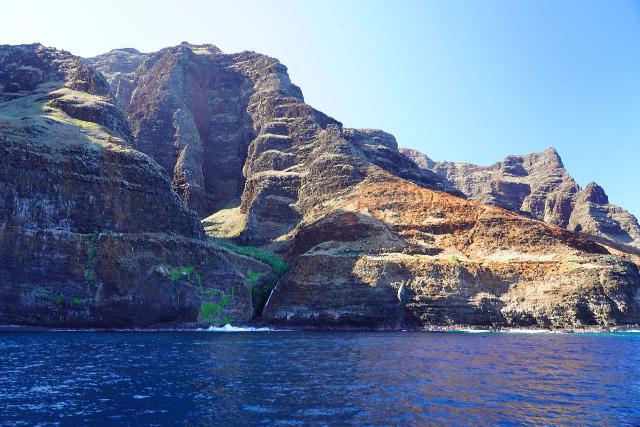 Day 4: Na Pali Coast Cruise and Waimea Canyon
On this day, we started off the morning (and most of the day) with a Na Pali Coast Cruise. This took us until about 1:30pm.
From there, we then drove to Waimea Canyon, where we did a divide-and-conquer where I solo'ed a hike to the top of Waipo'o Falls via the Canyon Trail while Julie and Tahia pursued garlic shrimp lunches in Waimea Town. On the way back to the resort during the onset of darkness, we also made a brief stop to see Wai'alae Falls.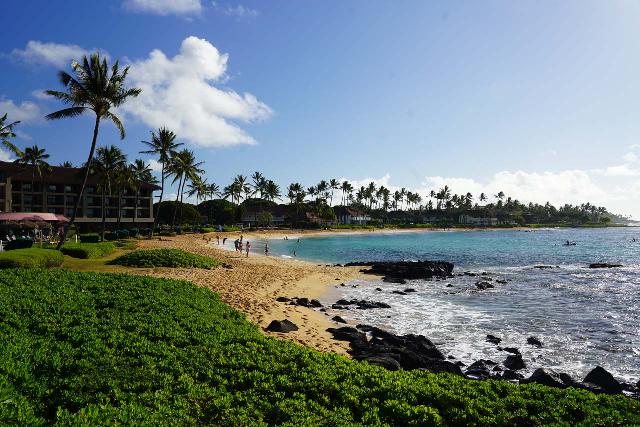 Day 5: Transit from Po'ipu to Waikiki
Overnight: Sheraton Waikiki (O'ahu, Hawai'i, USA)
This was a transit day, where we got packed and loaded up, and then killed some time at Po'ipu Beach for a little bit before making the short flight to O'ahu.
Once we were settled in Waikiki, we then took advantage of the long wait for walk-in dinner by playing in the famed Waikiki Beach.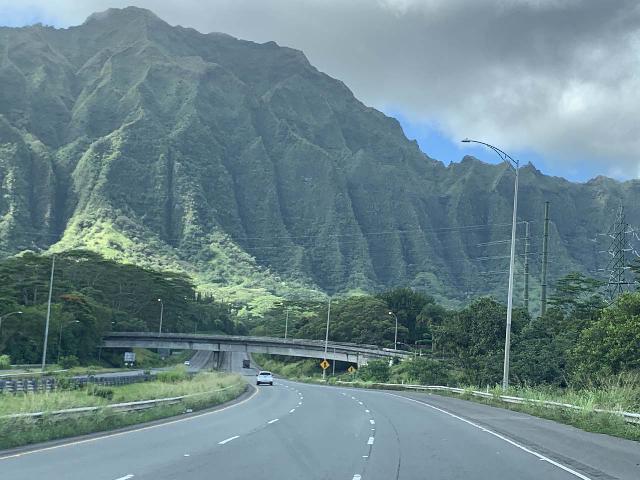 Overnight: Sheraton Waikiki (O'ahu, Hawai'i, USA)
This was a divide-and-conquer day where I solo'ed two hikes – one to Lulumahu Falls and another to Waimano Falls (both waterfalls I had never done before).
During that time, Julie and Tahia stayed in the Waikiki Beach area thanks to the well-situated accommodation we were at.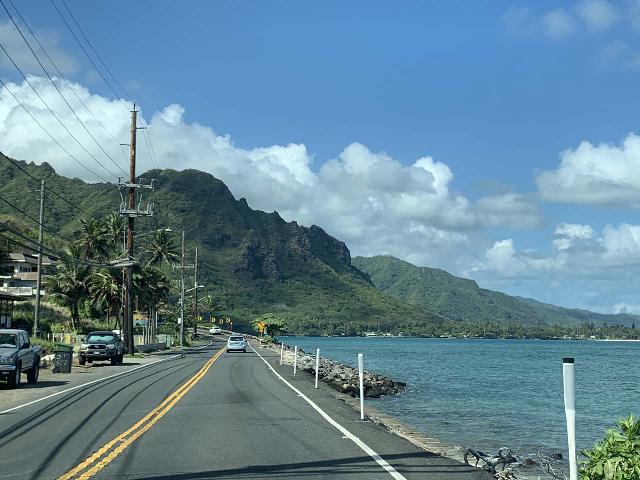 Day 7: Day Trip to North Shore
Overnight: Sheraton Waikiki (O'ahu, Hawai'i, USA)
On this day, we started off with a brief visit to Likeke Falls and the Byodo-in Temple.
Then, we headed north to Wailuku for a series of garlic shrimp lunches from the famed establishments there like Romy's and Fumi's (though Giovanni's was too crowded and wasn't worth the wait).
We then attempted to go to Hale'iwa before a major traffic accident there pretty much forced us to turn back the way we came.
Day 8: Day Trip to Ko Olina
Overnight: Sheraton Waikiki (O'ahu, Hawai'i, USA)
The original intent of this day was to go to Hanauma Bay to snorkel before going to Ko Olina, but we couldn't score reservations for Hanauma Bay. So we then thought Diamond Head Crater was a fallback, but then we found out that it was closed for Thanksgiving Day. So we then just went straight to Ko Olina and spent the majority of the day there.
On the way back to Waikiki, we made a brief visit to Kapena Falls before celebrating a low-key Thanksgiving dinner from our room consisting of take-out food from the food court (to avoid the crazy long waits and lines at what sit-down establishments happened to be open on this day).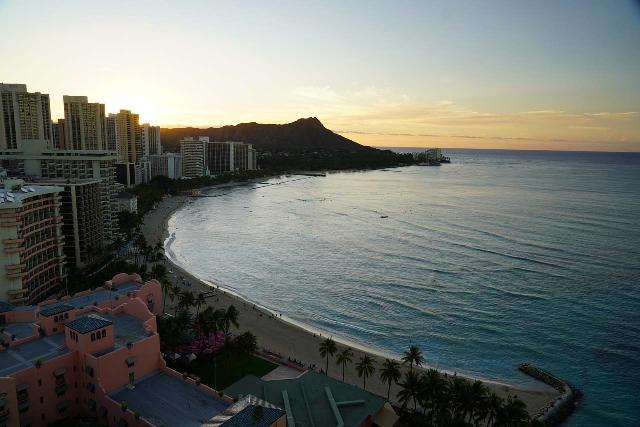 Day 9: Return to Los Angeles
After cutting it close on a sunrise breakfast at our resort, we then caught our flight home, which pretty much took the entire day.
Best Places We've Stayed At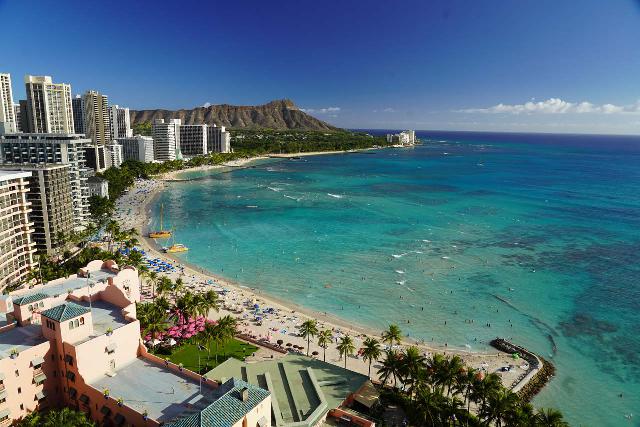 Sheraton Waikiki– We only stayed in two accommodations on this entire trip, but this one stood out to us because of its unmatched view and location. As you can see in this photo, we were practically overlooking the famed Waikiki Beach looking towards Diamond Head.
Moreover, we were so centrally-located that we easily could have spent all our time just playing in the beach and walking around the city to partake in the festivities since everything was within walking distance. There's a reason why lots of city-leaning tourists like Waikiki (as much as I found it to be a bit too city for me).
Anyways, this high-rise resort didn't have the self-catering amenities that we typically look for, but for the location, we were willing to forego those things in a rare exception to the rule, in our minds.
Trip Reports
Waterfalls included in this itinerary
Visitor Comments:
Got something you'd like to share or say to keep the conversation going? Feel free to leave a comment below...
No users have replied to the content on this page