This itinerary of Kings Canyon National Park, Sequoia National Park, and Sequoia National Forest took place over a Memorial Day Weekend.
I was accompanied by my Mom and Dad while Julie stayed at home to see friends.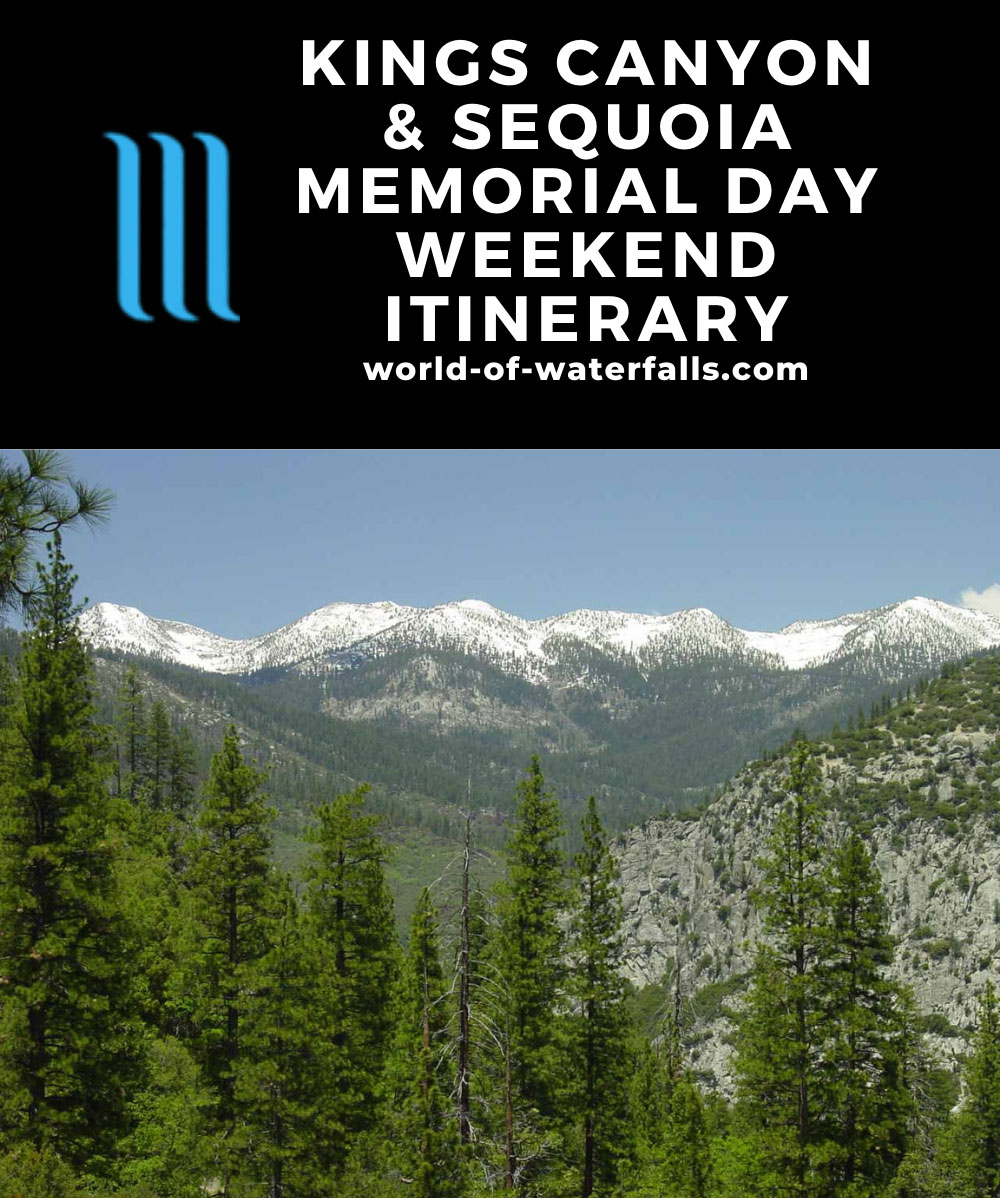 Technically, this trip was a repeat of a trip that Julie and I did back in the 2002 time frame. However, on this trip, we did some things that we didn't get to do the first time around. Also, this trip took place during a Spring season that followed a very precipitation-heavy Winter, where it seemed like we had gotten all the rain from the Pacific Northwest (while Seattle stayed abnormally dry).
This trip was really more about exposing my parents to the waterfalling experiences that Julie and I were raving about, and the memories (as well as the adventures) that came out of it were priceless…
Trip Highlights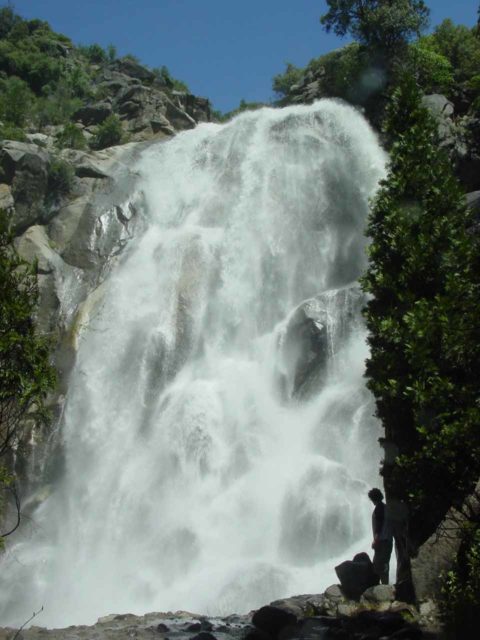 Grizzly Falls – This waterfall was like the obligatory stop on the way to the Cedar Grove section of Kings Canyon National Park. On this trip, Grizzly Creek was pumping so the falls was throwing mist almost all the way to the picnic area.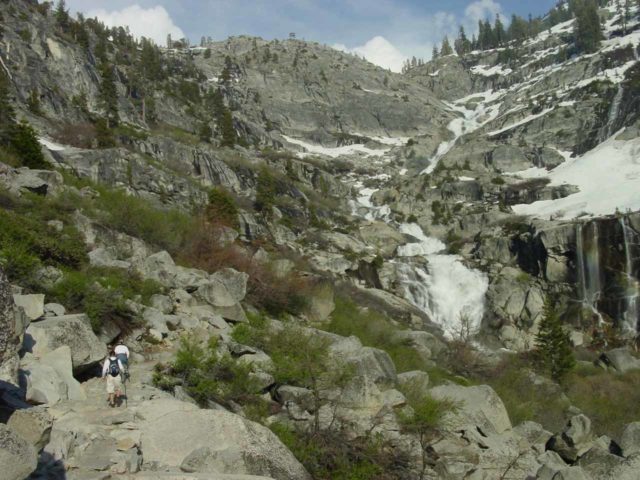 Tokopah Falls – This was arguably the most impressive of the waterfalls in Sequoia National Park. It took on an even more swollen appearance as the high accumulation of snow over the Winter season resulted in lots of fuel for this twisting cascade by Lodgepole.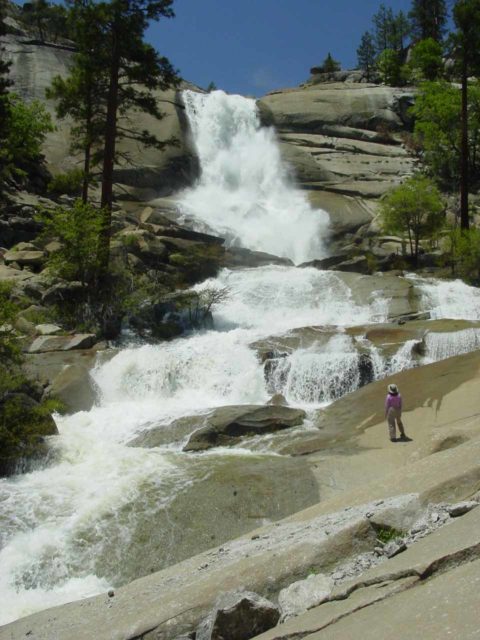 Peppermint Creek Falls – This is arguably my favorite of the waterfalls in the Sequoia National Forest because it felt off-the-beaten path, it had a very tall 150ft cascade going over granite mounds, and its presence near the Needles provides that scenic waterfalling excuse to get deep into the Lloyds Meadow Road to really get back to Nature.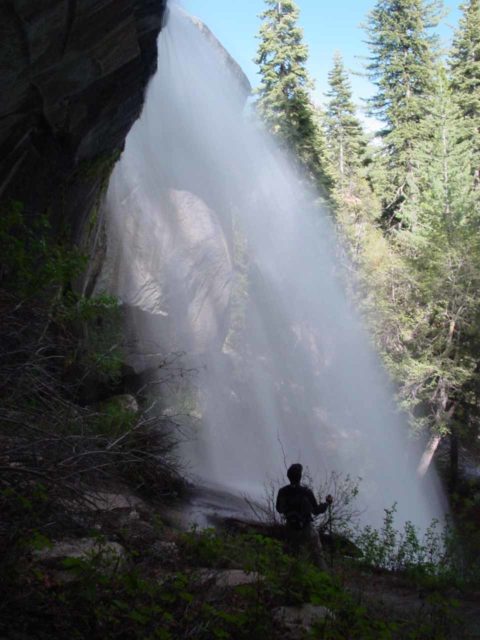 Nobe Young Falls – Once you know where to look, this waterfall is that locals-type waterfall where there's no formal signage for it yet it's beautiful and it lets you go behind it. The path to get here is also steep, which further adds to the adventure, but if my parents can do this, I'm pretty sure just about anyone can do it, too. Again, the key is to know where to look, but once you know, the rest is pretty straightforward.
Travel Itinerary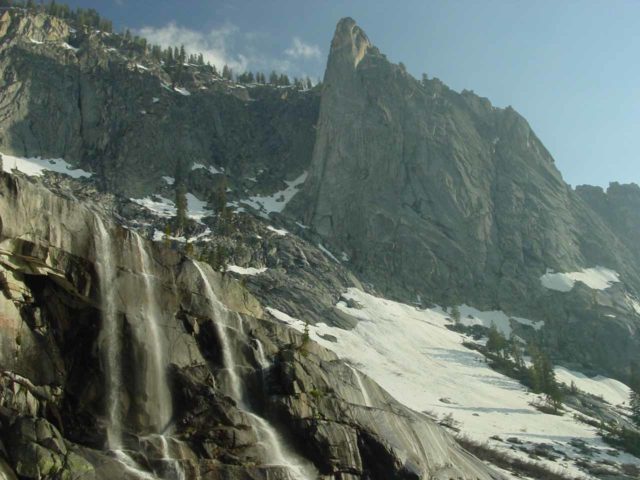 Overnight: John Muir Lodge (Kings Canyon National Park, California, USA)
We got an early start after picking up my parents, and we promptly went straight to the Cedar Grove part of Kings Canyon National Park. Along the way, we visited waterfalls along the highway as well as Grizzly Falls. Once inside the park boundaries, we also visited Roaring River Falls and Sheep Creek Cascade.
After Cedar Grove, we then headed back towards Grant Grove to settle in, but not before making a visit to Lodgepole to hike to Tokopah Falls.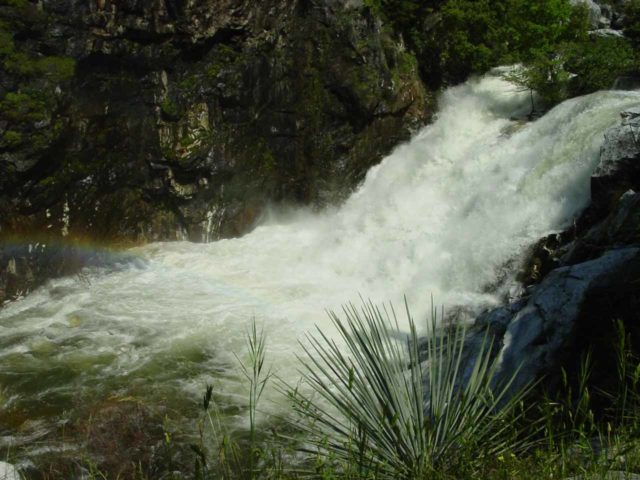 Day 2: Drive from Kings Canyon National Park to Tulare
Overnight: Motel 6 (Tulare, California, USA)
We started the day visiting the General Sherman Tree (one of the oldest in Sequoia National Park) before making our way down to the hike for Marble Falls. After the long hike, we spent the rest of the afternoon driving to Mineral King, where we saw Mineral King Falls and Black Wolf Falls as well as Mineral King Valley. We ended the day leaving Sequoia National Park and crashing in the Central Valley at Tulare.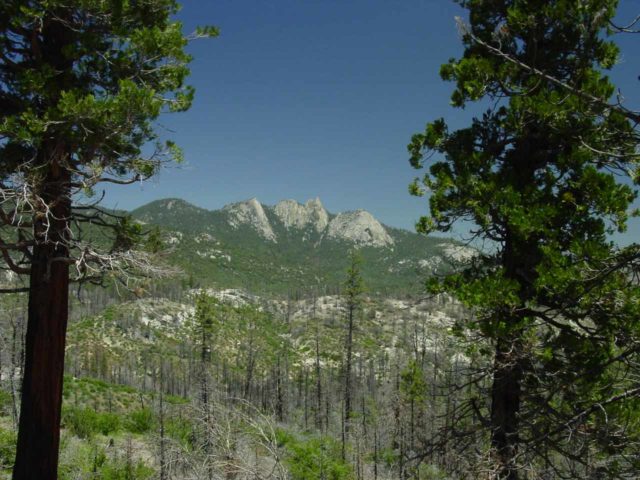 Day 3: Drive from Tulare to Springville
Overnight: Ponderosa Lodge (Springville, California, USA)
After leaving Tulare, we turned inland to the Great Western Divide past Porterville. Along the way to Ponderosa, we stopped for the Middle Fork Tule River Falls and Boulder Creek Falls. We then continued towards South Creek Falls before backtracking to Peppermint Creek Falls. Towards the end of the day, we made a visit to Nobe Young Falls.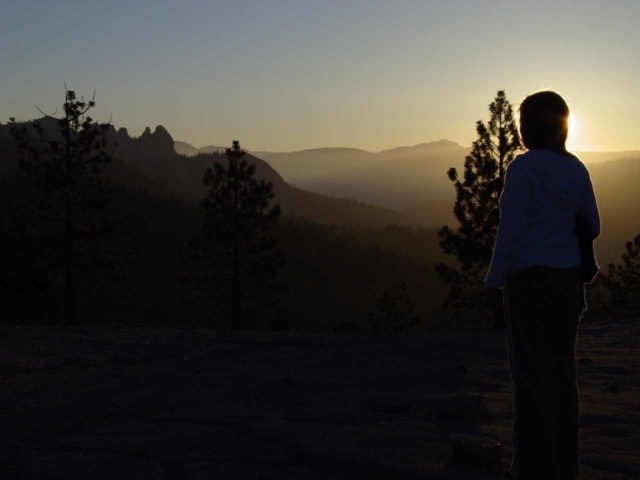 Day 4: Drive Home
We began the day with a sunrise atop Dome Rock, then we continued driving south for home.
Trip Reports
Waterfalls included in this itinerary
Visitor Comments:
Got something you'd like to share or say to keep the conversation going? Feel free to leave a comment below...
No users have replied to the content on this page