Even though this is a waterfalls website, we recognize that there are many highlights in the Latin American countries (both involving and not involving waterfalls).
So we've come up with this page to pay homage to some of the highlights that we think are worth mentioning as you try to figure out what to see and do in your own trip plans.
While I recognize that this list is by no means exhaustive and that it is highly subjective, at least you have an idea of what we loved about the countries we've visited in Central and South America.
So without further adieu, here are the highlights in no particular order…
Cerro Fitz Roy and the Fitz Roy Range (Argentina)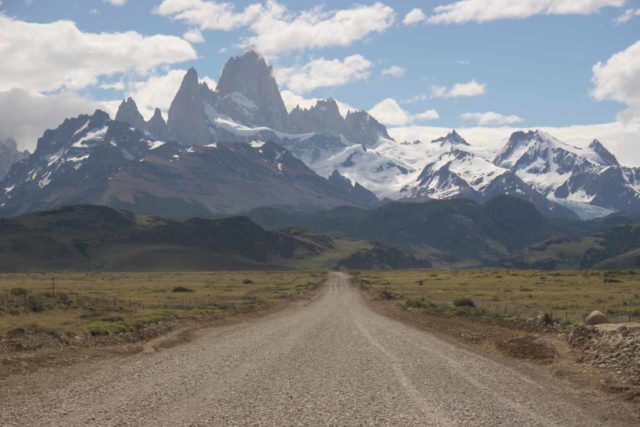 The dominant pinnacles and sharp peaks of the Fitz Roy Range loom over the town of El Chaltén like sentinels. The town is some 230km north of El Calafate in the southern parts of Argentinean Patagonia.
Known primarily as a mountaineers paradise, plenty of trails leave town and get closer to the imposing peaks.
A particularly popular hike that we did was called Laguna de Los Tres, which provides distant and closeup views of the peaks as well as other glaciers within the nooks and crannies between the giant pinnacles. The hike terminates at a scenic lagoon right at the base of the Fitz Roys.
Undoubtedly, many people consider the scenery in this section of Los Glaciares National Park world class and visit here will make it clear why.
Perito Moreno Glacier (Argentina)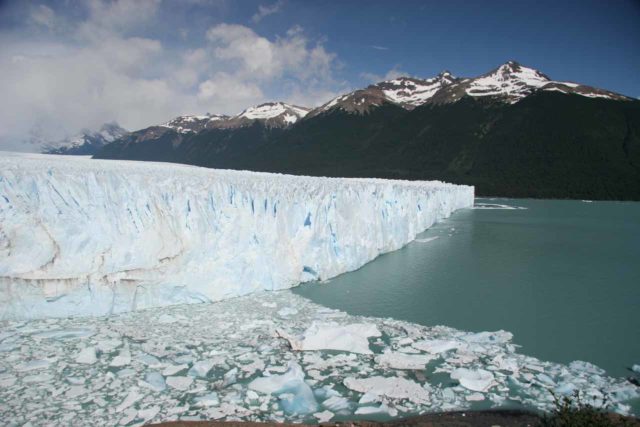 Sitting 80km west of the tourist-friendly town of El Calafate in Argentinean Patagonia lies this mammoth icefield. Considered a UNESCO World Heritage Area for its scenic value, you'll come to see why when you come face to face with the glacier.
It's one of the few places in the world where you can see and hear the glacier calve without a boat. The sights and thunderous sounds of ice crashing from the glacier face into Lago Argentino then echoing throughout the silent scenery is both frightening and exhilarating. It's easily the most popular attraction in Argentinean Patagonia.
If just seeing the ice from the boardwalk is not enough, there are tours taking you both on the glacier as well as in front of it by motorized boat transport.
Perito Moreno even once had a pair of "ice arches" before collapsing in 2004 as a consequence of its retreat perhaps by global warming.
Torres del Paine (Chile)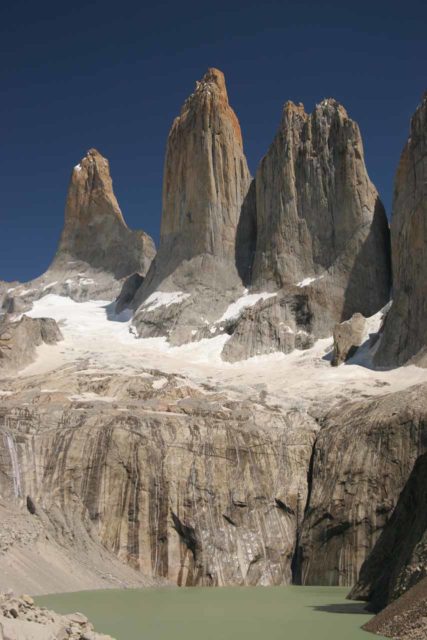 Deep in Chilean Patagonia, the Torres del Paine (i.e. the Towers of Paine) are three distinct vertical granite pinnacles on the east face of the Andes Range in Torres del Paine National Park. Like its Argentinean counterpart, Torres del Paine is also world famous and many people from all over the world come here to try to glimpse the scenery firsthand.
Getting a clear view of these towers isn't easy however. At a minimum, you must do a very long day hike to Mirador de Las Torres, which can take anywhere from 8-10 hours when starting from Hostería de Las Torres, which is the nearest lodge to the hike.
More intrepid backpackers do a multi-day trek and take these towers in as part of the "W" or the much longer Paine Circuit.
Backpackers get the added bonus of possibly glimpsing the towers with a fiery alpenglow sunrise. No matter how you try to get close to this landmark, getting there will richly reward you with both unforgettable impressions as well as unforgettable memories from the journey itself.
Cuernos del Paine and Lakes (Chile)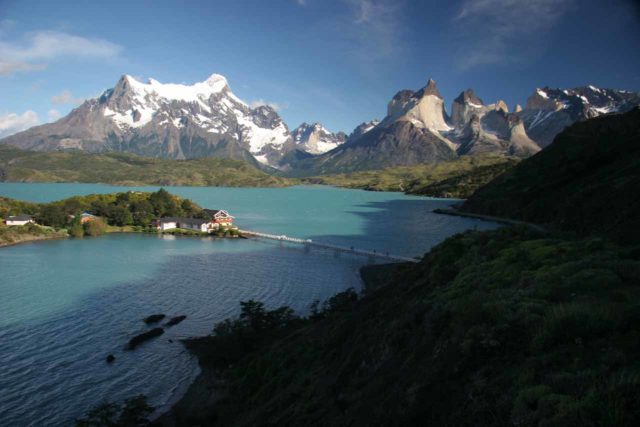 On the opposite side of the Paine Massif lies the west-facing Cuernos del Paine (i.e. Horns of Paine). These shapely multi-colored granite pinnacles are in view from numerous lookouts or miradors as well as lodges.
You don't necessarily have to trek to get a look at these world class peaks, and it will seem as if almost every turn of the unpaved road is a postcard view.
Buenos Aires (Argentina)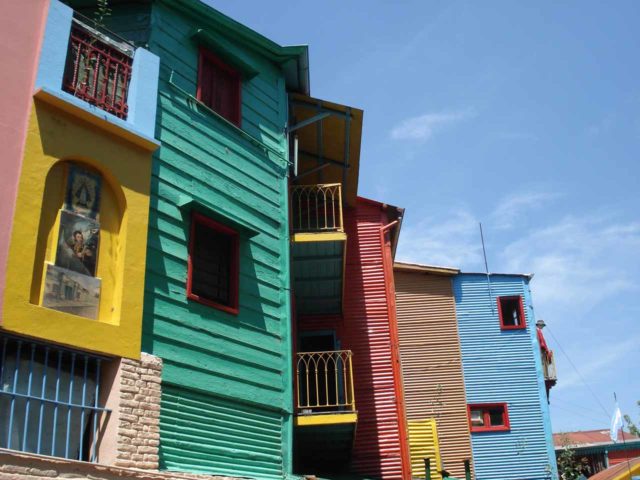 This very European cosmopolitan city is a wonderful mix of Italian, Spanish, and German heritage all coming to life.
Home of the passionate tango dance, the historical Plaza de Mayo (where Evita made her famous public speeches from the balcony of the pink building), and steakhouses or parrillas, there's lots to see and do here.
There are also characteristic barrios (neighborhoods) such as the cobblestone streets of San Telmo, the colorful houses of La Boca, the restaurants of Palermo, the shopping along Avenida Florida, Caminito en La Boca, Recoleta Cemetery, and more.
Plenty to see and do here, and you'll need time to truly allow yourself to appreciate it.
Patagonian Wildlife (Argentina and Chile)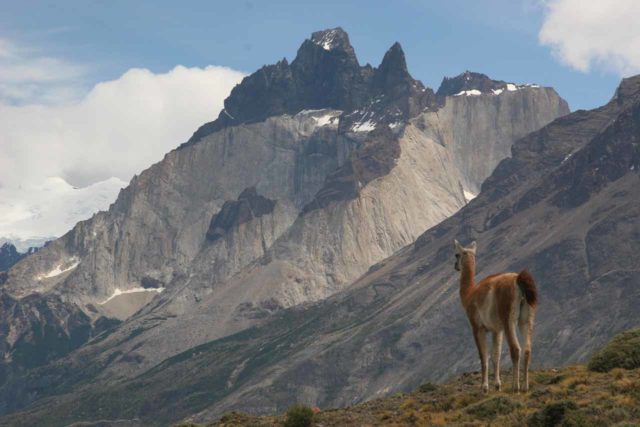 Given the relatively undeveloped nature of the Patagonian Andes, the wildlife is so far allowed to survive and go about their business in their natural habitat. And this is a good thing for nature lovers as you'll be able to see animals such the llama-like guanacos, condors, woodpeckers, foxes, and even flamingoes.
Indeed, these wildlife present you an opportunity to photograph them with world class mountain scenery as the backdrop. Many times hikers around me have stopped and enthusiastically said to me, "¡Mira!" as a graceful condor hovered overhead us with wings spread out.
While condors are either extinct or critically endangered around most of the world, you stand a pretty reasonable shot at seeing them here.
Machu Picchu (Peru)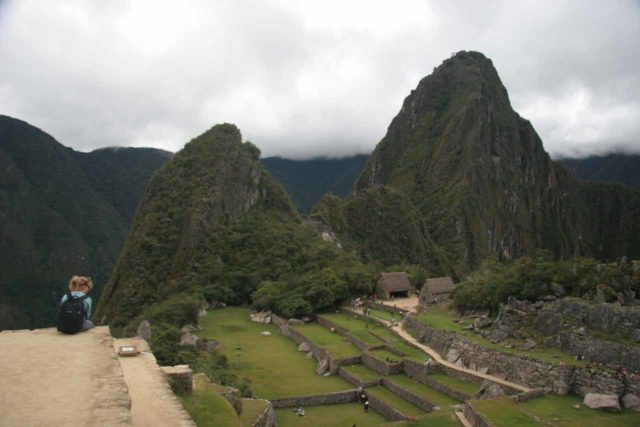 Recently voted as one of the seven new wonders of the world, this archaeologic ruin is certainly one of the most dramatic in the world.
Perched atop an 8000ft peak and backed by the hill of Wayna Picchu, millions of people come to see this attraction every year, and once you're here, you'll understand why this attraction gets the hype as it can back it up!
If you're not up for taking the usual train/bus route to the ruins, there is also the strenuous Inca Trail. But if you're willing to put yourself through high altitude hell like that, make sure you're well prepared with plenty of food, water, clothing, sleeping bags, etc.
Plus, you'll have to make reservations well in advance as this popular trail is subject to quotas to limit the impact on the land and the archaeology.
Ollantaytambo and the Valle Sagrado (Peru)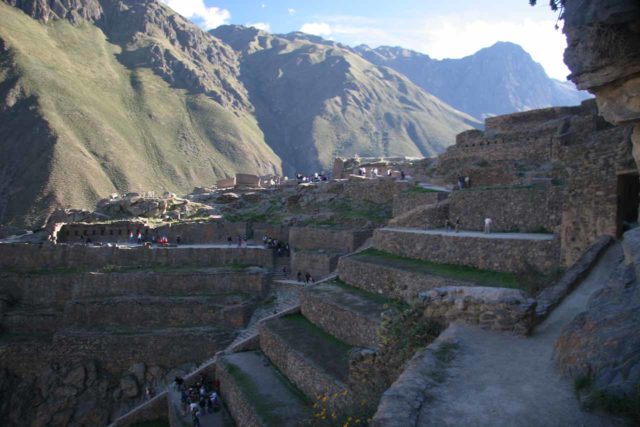 Not to be outdone, this Sacred Valley attraction lies perched at a junction of two valleys overlooking both of them. Several terraces back the charming town of Ollantaytambo and even the adjacent mountains contain storage ruins and other terraces perched high above in seemingly inaccessible places.
Definitely a sight not to miss while you're making your way to Machu Picchu.
Kuelap (Peru)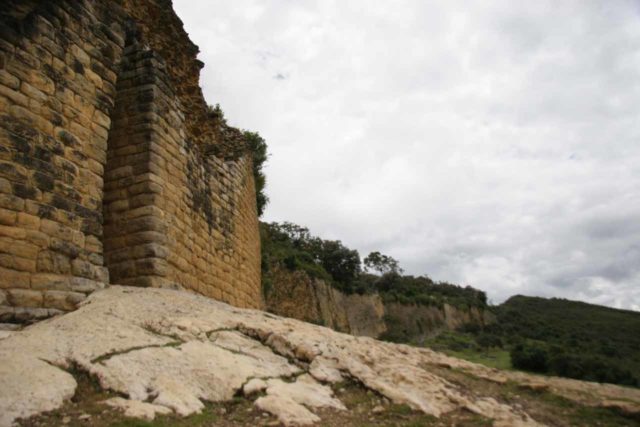 This ruin atop a mountain about 2.5 hours away from Chachapoyas is the pride of the Chachas people (the people of the clouds).
While lacking the drama and notoriety of Machu Picchu, Kuélap holds its own in terms of scenery and archaeological importance. Plus, visitors appreciate the lack of crowds and a chance to see once of the best preserved ruins in the country.
An important distinction locals like to make about Kuélap versus other ruins in the country is that it's restored and not reconstructed. Therefore, it's not as subject to the kinds of whims and fantasies some reconstructors may have acting on the limited facts available to them.
Of course, there is one part of Kuélap that was reconstructed – an attractive-looking conical straw-roofed house; perhaps the exception to the restoration-only game.
Waterfalls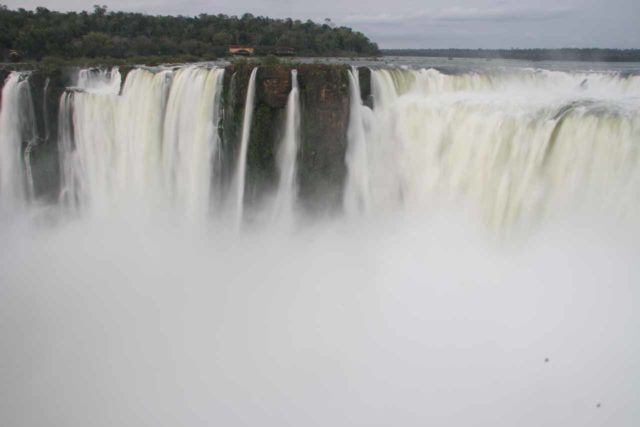 A highlights list wouldn't be complete without experiencing the waterfalls in these Latin American countries from climates as muggy as the tropical rainforests to the arid alpine steppes of Patagonia.
Naturally since this is a waterfalls website, we've got numerous write-ups that extensively cover these miracles of Nature.
Waterfall Pages
Visitor Comments:
No users have replied to the content on this page