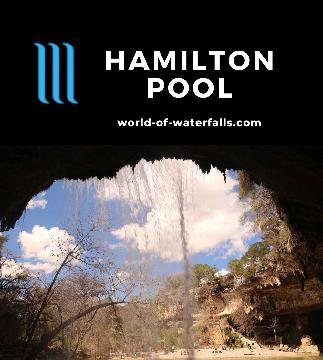 Hamilton Pool is a 50ft plunge waterfall by a deep grotto, which is easily our favorite Texas falls near Austin, but its popularity has limited its access.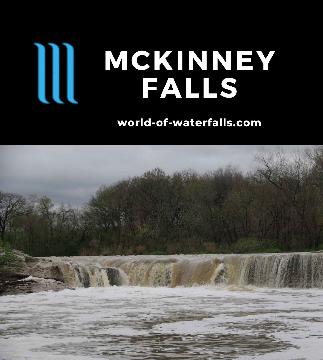 McKinney Falls is a pair of broad 15-20ft waterfalls where Onion Creek and Williamson Creek combined in a state park within the city limits of Austin, Texas.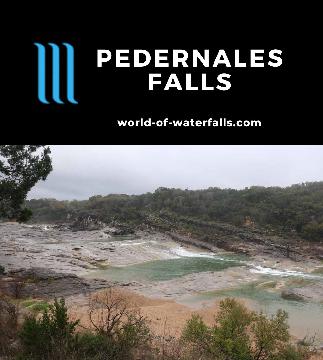 Pedernales Falls is a broad series of cascades and slides on slanted limestone slabs with overlooks and a hidden spring in the Austin Hill Country of Texas.