Locale:
Jiuzhaigou Nature Reserve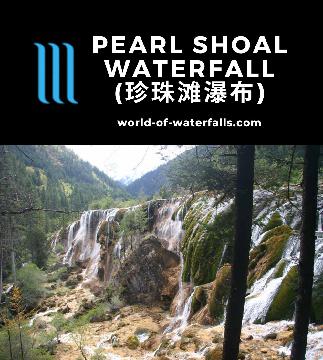 Pearl Shoal Waterfall (珍珠滩瀑布) is a 21m tall 163m wide limestone falls considered to be the most beautiful in China's Jiuzhaigou Nature Reserve (九寨沟自然保护区).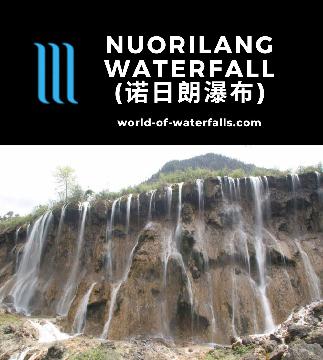 Nuorilang Waterfall (诺日朗瀑布) is a 20m tall 320m wide and well-known travertine falls in Jiuzhaigou Nature Reserve in the Sichuan Province in China's southwest.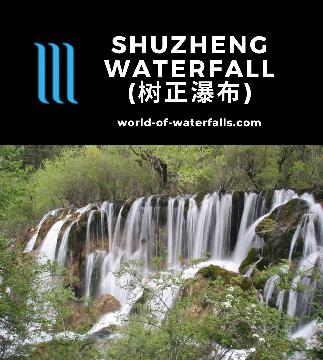 Shuzheng Waterfall (树正瀑布) is a wide waterfall on the Zechawa River segmented by lots of foliage growing in the watercourse itself in China's Jiuzhaigou Reserve.