Locale:
Laerdal Municipality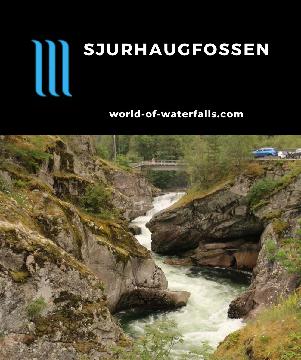 Sjurhaugfossen is a 5-15m tall waterfall on Lærdalselvi in a narrow canyon seen from Kongevegen (Royal Road) near the Borgund Stave Church near Lærdal, Norway.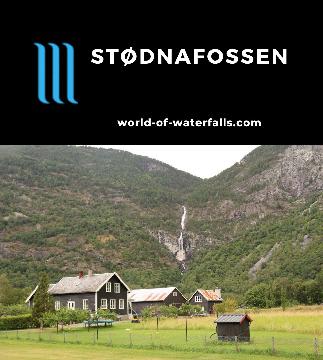 Stodnafossen (Stødnafossen) is an 88m waterfall nestled behind a residential area in the town of Lærdal. We only got roadside views and didn't hike to it.