Locale:
Maolin National Scenic Area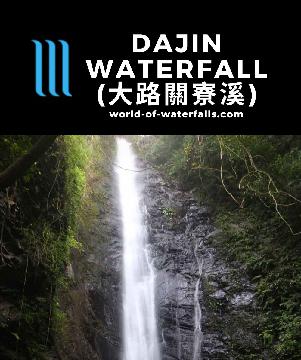 Dajin Waterfall (大津瀑布; Dajin Falls) is a 25-30m falls in the Maolin Scenic Area reached by a 1.6km return hike with a temple and overlook in Southern Taiwan.
Qingrengu Waterfall (情人谷瀑布; Qingrengu Falls) is a 15m and 25m pair of waterfalls reached by a short walk in the Maolin National Scenic Area in Southern Taiwan.
Maolin Valley Waterfall (茂林谷瀑布; Maolin Falls) is a 25m falls on an Indiana Jones-like hike over suspension bridges and along cliff ledges in Maolin NSA, Taiwan.