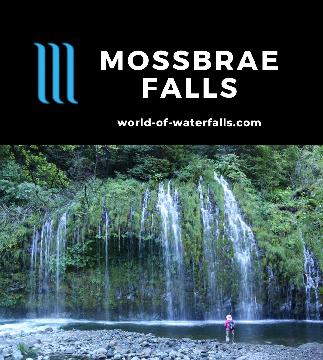 Mossbrae Falls is a 52ft tall 175ft wide seeping springs waterfall across the Sacramento River from an active railroad in Dunsmuir near Mt Shasta, California.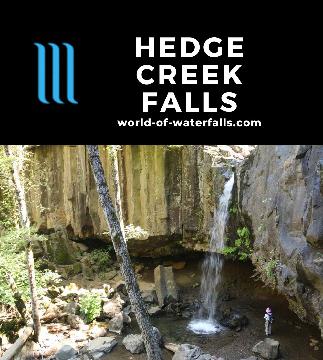 Hedge Creek Falls is a 30ft basalt waterfall accessed on a 1/4-mile round-trip hike from Dunsmuir so it's popular and sanctioned unlike nearby Mossbrae Falls.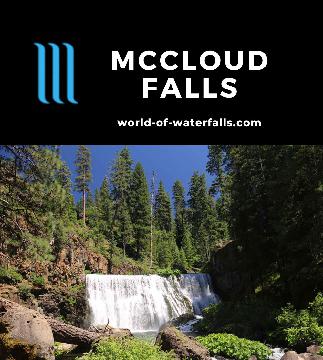 McCloud Falls consists of a 15ft Lower Falls, a 50ft tall 100ft wide Middle Falls, and 30ft Upper Falls on the McCloud River, all linked by a trail or a road.