Locale:
Nesset Municipality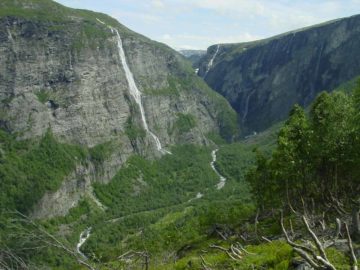 The Eikesdalen, Aursjøvegen, and Litldalen Waterfalls draped these steep glaciated valleys along a memorable drive linking the two valleys in Møre og Romsdal.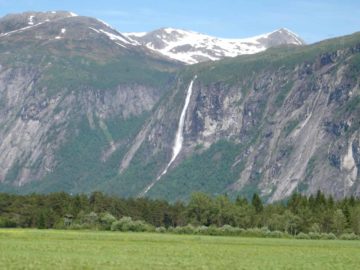 Strandfossen was a tall waterfall that we noticed during our excursion into Eikesdalen Valley to see Mardalsfossen. It was a conspicuous presence as it was facing the Eresfjord at the mouth…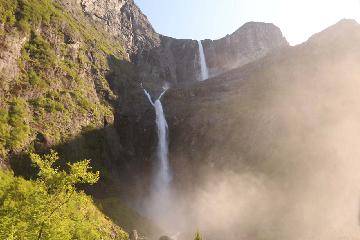 Mardalsfossen is a 655m waterfall with a 297m freefalling leap best seen in Summer and accessed by a 3.6km return hike near the head of Eikesdalsvatnet Lake.