Cheonjiyeon Falls (천지연폭포; Cheonjiyeon Pokpo) is a wide waterfall reachable by an easy flat walk in the western outskirts of Seogwipo City on Jeju Island.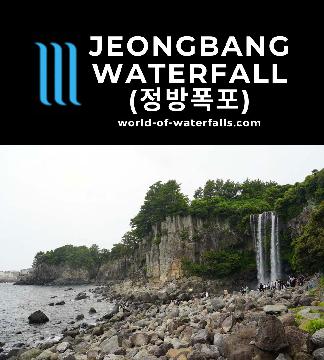 Jeongbang Falls (정방폭포; Jeongbang Pokpo) could very well be the signature waterfall attraction in Korea (let alone Jeju Island) as it's all over the socials.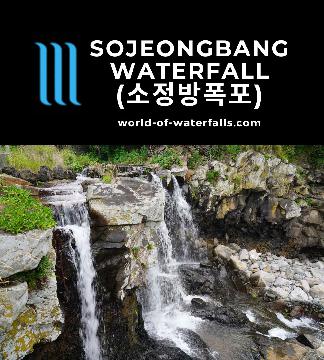 Sojeongbang Falls (소정방폭포; Sojeongbang Pokpo) is a 5m waterfall near the famous Jeongbang Falls in Jeju Island so you can visit both on an extended walk.