This itinerary was the second part of a longer 23-day trip to both India and the Maldives.
In a way, this Maldives leg of the trip was kind of the vacation away from the vacation largely because of how intense our visit to India had been.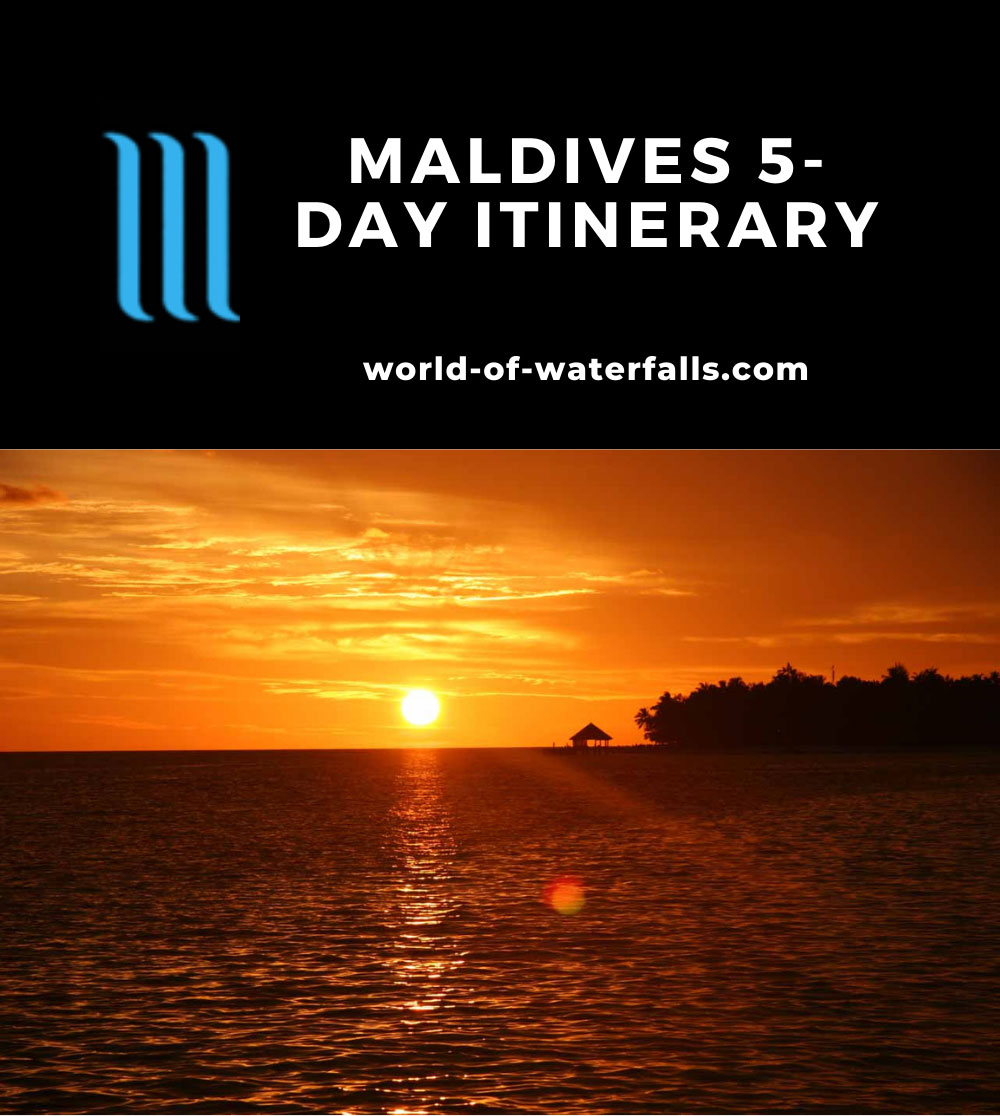 In any case, I chose to modularize the itineraries in this manner because the India trip could stand out on its own, while the Maldives part of the trip could also be its own trip.
That said, since we're depicting our itinerary here in the way that we actually did it, you can see it's written as if we came in from India and left for home at the end of the trip. These source and destination locations could easily be replaced with whatever your particular situation calls for in your trip planning.
So here's a brief summary of the trip highlights and logistics from this trip…
Trip Map
This map and its markings were produced by this app.
Trip Highlights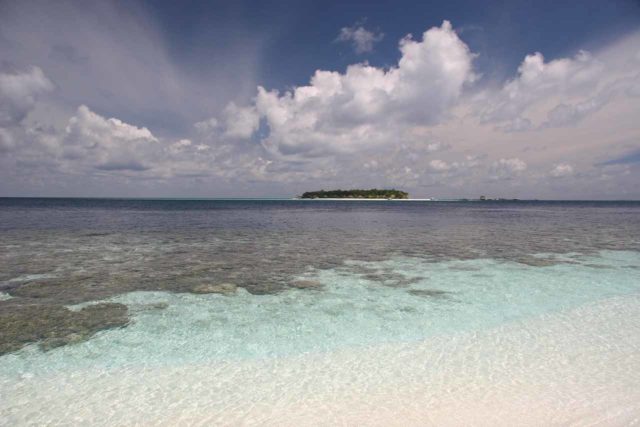 The Atolls – Pretty much most (if not all) of the luxurious resorts sit on an atoll where we were surrounded by white-sand beaches as well as lagoons. It's pretty much that Robinson Crusoe fantasy of being stuck on a not-so-desserted island where there's not much else to do except to relax, eat, snorkel, and maybe go for a short stroll. The resort did have other activities like stingray feedings.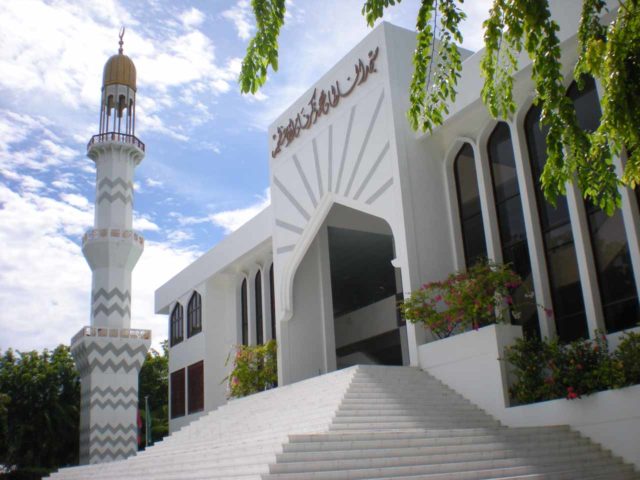 Male – While one may question why we'd actually go on a tour to the main city and leave the resort behind for a few hours, we saw this as an opportunity to see how the locals would typically live as well as to finally sample authentic Maldivian food, which we knew we weren't getting from the resorts (as evidenced by the lack of spices). Besides, there's only so much lounging at the resort you can do before it gets boring (at least as far as I was concerned).
Travel Itinerary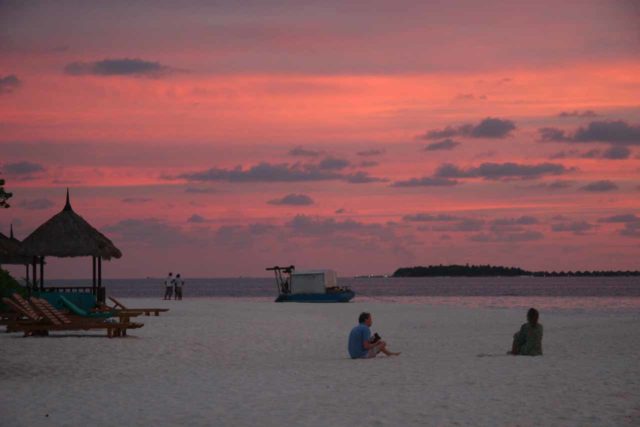 Day 20: Fly from Kochi to Male then transport to Kaafu Atoll
Overnight: Angsana Resort (Kaafu Atoll, Maldives)
After flying out of Kochi, Kerala, India, we then flew to Male City, Maldives. From there, we were transported by boat to our resort on the Kaafu Atoll. Once at the resort, we pretty much just did some fish feeding and snorkeling as well as having a sunset and dinner at the neighboring Banyan Resort.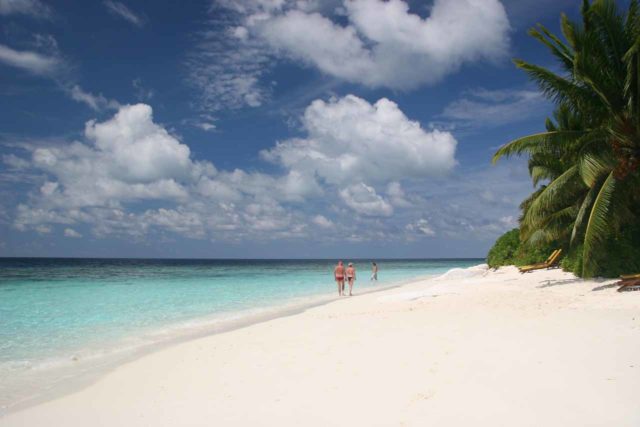 Day 21: Day at leisure
Overnight: Angsana Resort (Kaafu Atoll, Maldives)
On this day, we pretty much just chilled out at the resort enjoying the beaches, doing some fish feeding, and snorkeling. In the late afternoon, we went across to the Banyan Resort to witness the stingray feeding.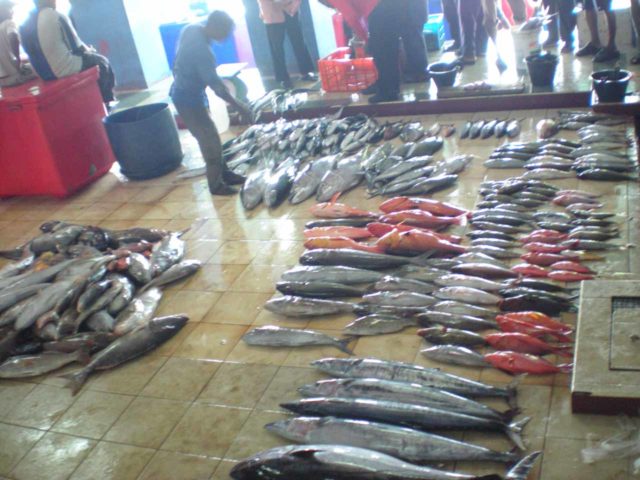 Day 22: Male City
Overnight: Angsana Resort (Kaafu Atoll, Maldives)
In addition to more beaches, fish feeding, and snorkeling at the resort, we then spent the better part of the afternoon on a tour of Male City. Whilst there, we finally got a taste of authentic Maldivian food (the resorts tend to cater more to Western tastes, which tended to be more bland and light on the spices).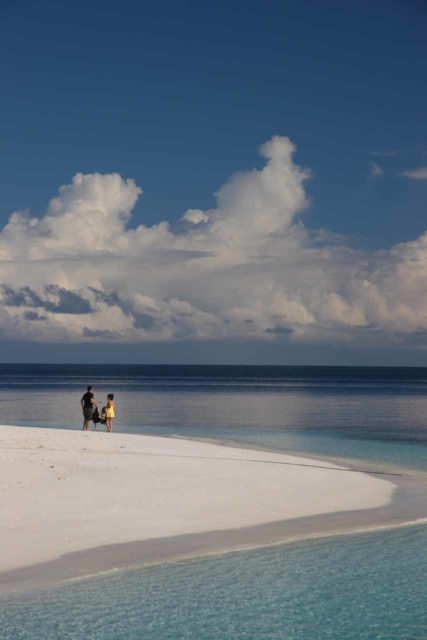 Days 23-24: Fly Home
With an evening flight, we pretty much had the whole day at the resort, which they graciously extended for us so we could get cleaned up before leaving the property.
Trip Reports
Waterfalls included in this itinerary
This itinerary did not include any waterfalls.
Visitor Comments:
Got something you'd like to share or say to keep the conversation going? Feel free to leave a comment below...
No users have replied to the content on this page