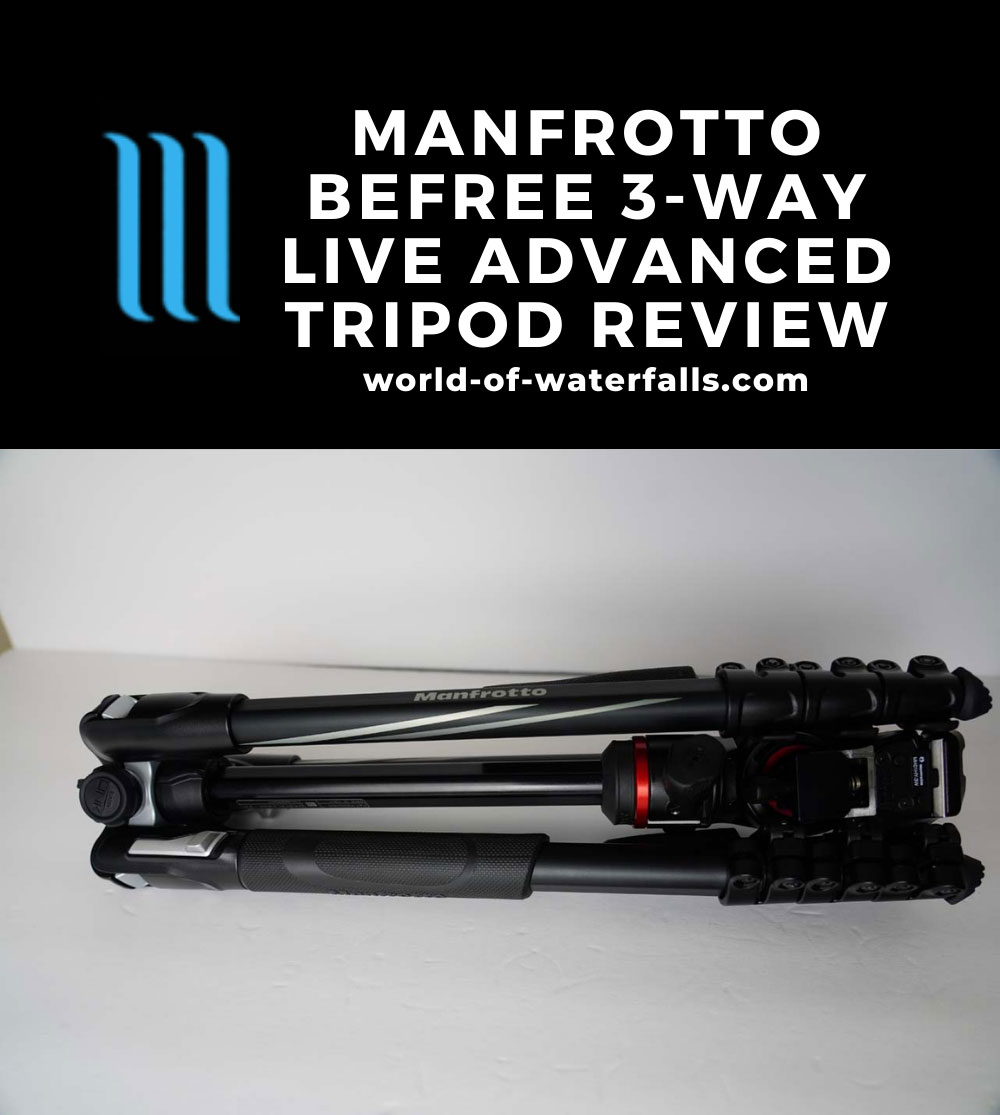 This Manfrotto BeFree 3-Way Live Advanced Tripod Review goes over my impressions of it after buying and using it for a handful of waterfall-related trips. It was my latest attempt at trying to find a replacement for the Giottos GB 1140 Tripod that I had been using for the past 14-15 years or so (since 2006).
I also looked to see if there were enough benefits from using the Manfrotto BeFree to compel me to generally use a tripod more often in my photography as well as to start giving videography a go.
I've said it in the past and I'll say it again now. Taking good pictures while staying in the moment of experiencing beautiful places in the world are competing requirements.
While I could see the argument that the captured memories or moments of a particular trip are only as good as the photo or video taken at the time, there comes a point where it becomes more of a production exercise as opposed to being in the moment.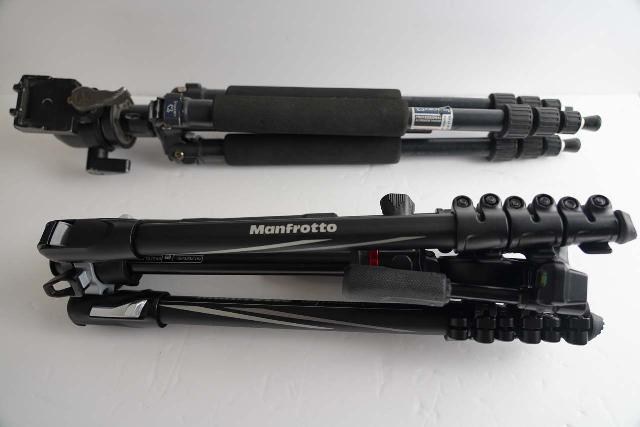 It's the main reason why I've found myself using tripods in general less often in my waterfalling adventures over the years (only using them for very specific situations), especially since my patience has been wearing thin the more I age.
Nevertheless, I was keen to see if the Manfrotto BeFree 3-Way Live Advanced Tripod can overcome these pain points and change my attitude about tripods in much the same way the Black Diamond Distance FLZ changed my attitude towards trekking poles.
So did this tripod let me have my proverbial photography cake and eat it too? Let's find out through the remainder of this review…
What Is The Manfrotto BeFree 3-Way Live Advanced Tripod?
The Manfrotto BeFree 3-Way Live Advanced Tripod is basically one of many of the Manfrotto BeFree tripods primarily designed with portability and flexibility in mind without compromising on stability.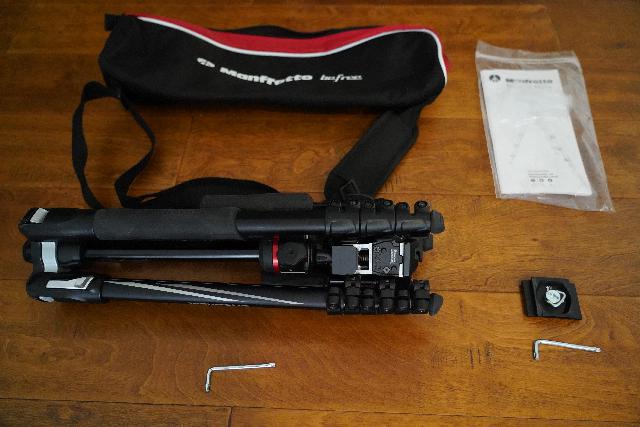 What separates this version of the many flavors of the BeFree tripod series is that it is designed for the needs of travel photographers as well as travel videographers (whereas most tripods are designed to do one or the other well).
The tripod kit that I bought came fully-assembled with the 3-Way Live Advanced head containing an Arca Swiss mount, along with some instructions, a pair of Allen Keys, an Arca Swiss plate, and a bag.
The 3-Way Head has a fluid drag system, which provides resistance when you pan the camera sideways or tilt the camera up or down as well as arc the camera into a portrait or landscape orientation.
The tripod legs actually fold all the way up (like a spider), which provides a variety of standing configurations from low-to-the-ground all the way to standard high-off-the-ground.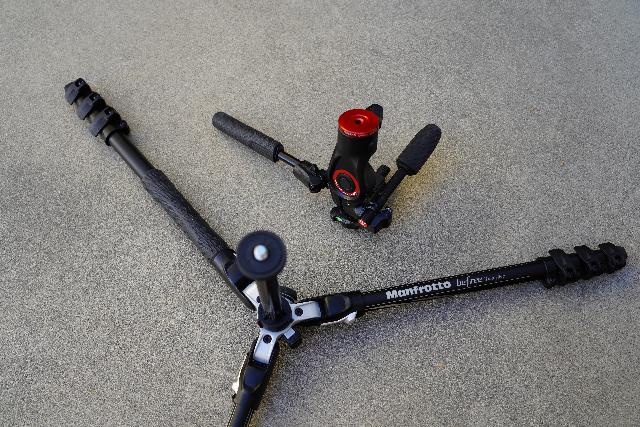 Moreover, the wide range of motion of the tripod legs also facilitate setup while also making it as compact as possible when the tripod is collapsed.
Overall, the Manfrotto BeFree 3-Way Live Advanced Tripod weighs about 4.41 pounds (or 2kg) when I carry it around in the field.
Regarding the other versions of the Manfrotto BeFree tripods, they're named "Advanced", "Live", and "GT".
The "Advanced" and "Live" versions primarily pertain to the still-photo ball head or fluid-drag (with half-ball) video head, respectively, mounted on the base of the tripods (i.e. the legs).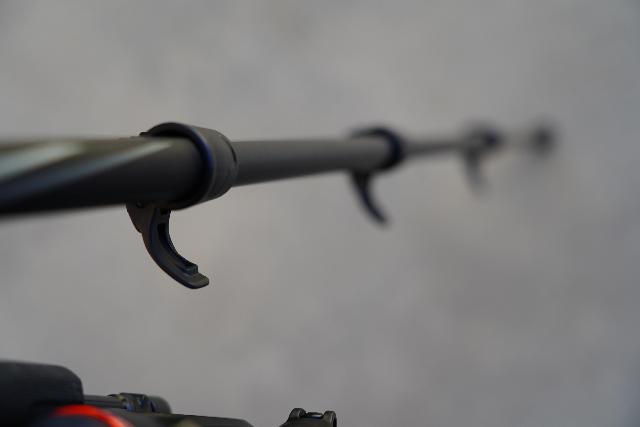 There's also the BeFree "GT", which is the top-of-the-line sturdy version of the series.
Finally, each of the products in the Manfrotto BeFree series comes in a lighter carbon-fiber version as well as either a twist-lock or lever-lock.
Mine has the aluminum alloy shafts with lever-lock mechanisms, and for the remainder of this review, I'll only focus on the Manfrotto BeFree 3-Way Live Advanced Tripod since I didn't buy and try out the others.
That said, the following video shows some of the other offerings of the Manfrotto BeFree product line and their features besides the newer 3-Way Live Advanced that I'm reviewing in this post.
Why Use The Manfrotto BeFree 3-Way Live Advanced Tripod?
As mentioned earlier, my major pain points of using tripods in general have to do with portability and set-up time, both of which the Manfrotto BeFree 3-Way Live Advanced addresses.
After all, I consider myself to be a hobbyist who travels and hikes a lot, especially since I chase waterfalls around the world, and these pain points were born out of my constant need to be on-the-go, versatile, and all the while being in the moment.
Regarding portability, the folded length is a mere 15.75″ (40cm), which easily fits into carry-on luggage (for any trips involving flying) and doesn't get in the way when I attach it to my day pack in my hikes.
Regarding the set-up time, I can quickly unfold the "spider" legs to point downwards, then open the lever locks to let the lower sections of the legs "slide" out (most of the time) before closing the locks to secure the legs.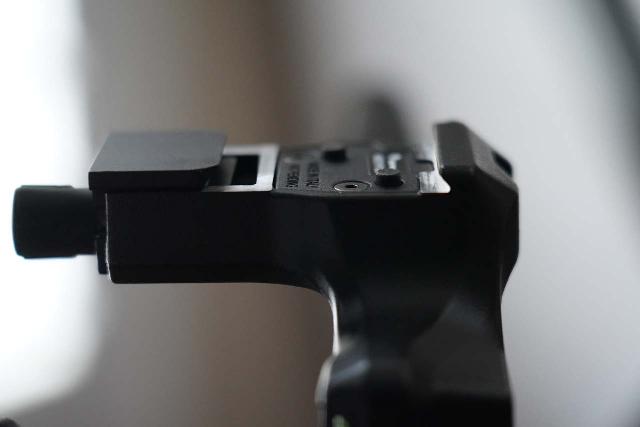 That leaves the rest of the setup time (actually the majority of the time taken overall) for mating the camera to the Arca-Swiss mount and for adjusting the 3-Way Live head to better orient the camera.
I also value versatility, and the Manfrotto BeFree 3-Way Live Advanced lets me do still photography while allowing me to have the option of taking videos smoothly and without any other equipment.
This versatility is something that I've found to be quite rare in most offerings on the market, which is surprising considering most mirrorless and DSLR cameras these days have the ability to shoot both videos and photos.
Despite this tripod's portable and versatile design, I've found it to be reasonably stable (up to 6kg or 13.23 pounds of load capacity) with its sturdy aluminum alloy construction from Italy.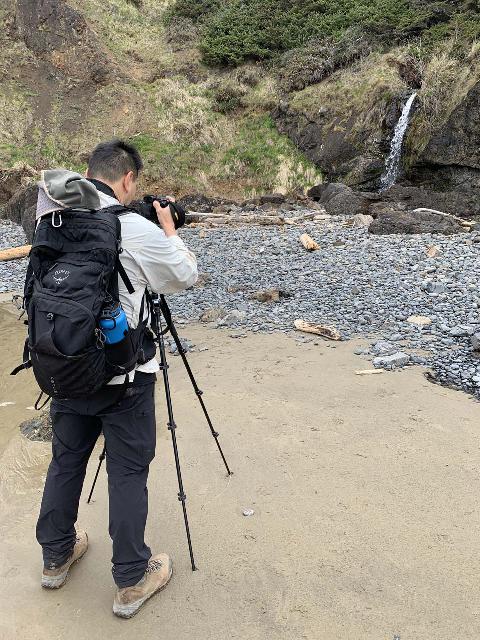 Therefore, it was perfectly capable of allowing me to do tripod-related things like taking long-exposure waterfall shots, night photos, and family portraits among others.
I've also taken smooth panning videos with this tripod as I'm learning what I can and can't do when it comes to taking videos in the field.
At the end of the day, I feel like the Manfrotto BeFree 3-Way Live Advanced Tripod lets me expand my capabilities as both an aspiring photographer and budding videographer, and it doesn't hinder me from taking photos and videos with better production quality.
Indeed, I wavered real hard between getting the 3-Way Live Advanced versus the more specialized BeFree Advanced or BeFree Live models, and I think I made the right choice in getting the best of both worlds.
What Don't I Like About Using The Manfrotto BeFree 3-Way Live Advanced Tripod?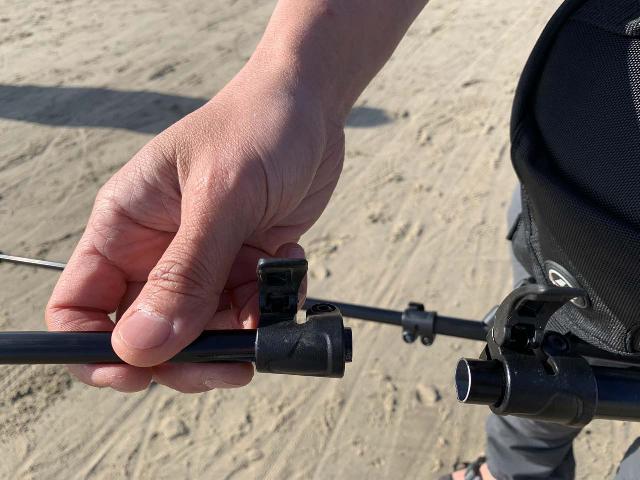 As much as I've been praising the Manfrotto BeFree 3-Way Live Advanced Tripod for solving some of my biggest pet peeves, there are some things that I see as room for improvement.
First, after just a few uses, I've already seen how the lower sections of the tripod legs are prone to coming off, which can be a disaster if it happens to do that where there's a dropoff.
While this can be corrected by using one of the Allen Keys to tighten the screws that engage the tripod legs from one shaft to the next, there's a real fine line between making it too loose and too tight (preventing the legs from sliding down for quick setup).
Second, at 4.41 pounds, the Manfrotto BeFree 3-Way Live Advanced Tripod is actually a little heavier than my old Giottos GB 1140 Tripod.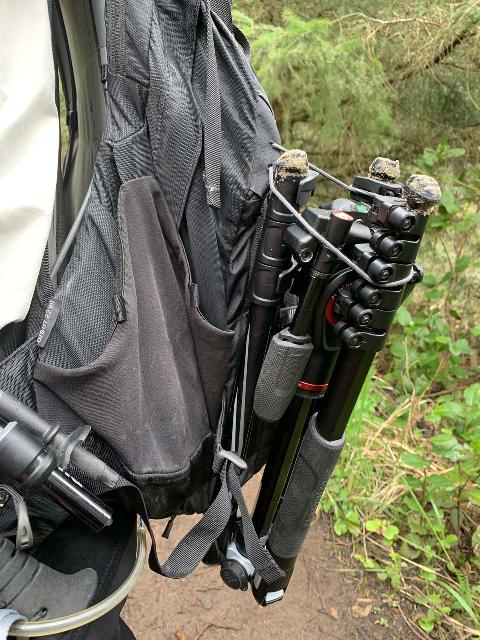 Even though this weight can be further reduced by getting the carbon-fiber version of the tripod instead of aluminum alloy, it would be done at the expense of durability because carbon-fiber tends to be more brittle and less bendable than aluminum.
Moreover, carbon-fiber tends to be pricier (typically double the price) than the aluminum counterpart for the same tripod.
Finally, I've noticed that the BeFree 3-Way Live Advanced head doesn't have the half-ball that the regular BeFree Live head has.
As a result, I've noticed that if I need to make any fine adjustments to the tilt angle of the camera in the middle of a shoot, it can't be done gracefully on the 3-Way Live Advanced head.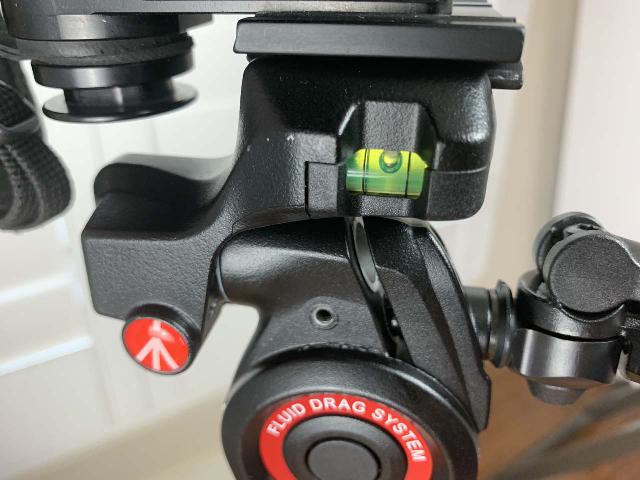 It can only pan sideways or up-and-down, but I had to be real careful if doing both, and I definitely can't do it if there's any angle in between.
I also have to use the bubble level indicators on the 3-Way Live Advanced head to keep the camera level whenever I choose to pan while shooting a video.
If I don't do this, then the camera is prone to panning at oblique angles making the videos appear uneven and awkward.
Personally, I think it would be nice if the BeFree 3-Way Live Advanced had that semi-spherical ball for complete range of motion, but then I guess I'd have to be more careful about panning the camera smoothly.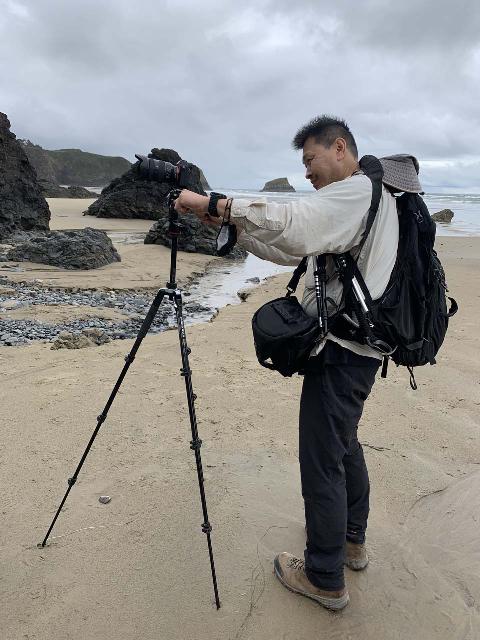 In addition, having that feature might render the BeFree Live head obsolete (except for maybe a weight and cost savings) so perhaps Manfrotto consciously made the 3-Way the way it is to maintain that differentiation between their other products.
Before leaving this section, I should mention that I'm 5'10" tall, and the tripod's maximum working height of 59.4″ (151cm) suits me fine, but it might force taller people to bend over more to use it.
Final Thoughts / Conclusion
The bottom line with the Manfrotto BeFree 3-Way Live Advanced Tripod is that it's the most suitable one on the market for my particular needs of portability and versatility, especially as a frequent traveler and hiker.
It's definitely a big upgrade from my old Giottos GB 1140 tripod with Manfrotto 486 RC2 ball head and QR plate mount in many respects, and it could very well be the tripod that I take with me no matter where I go.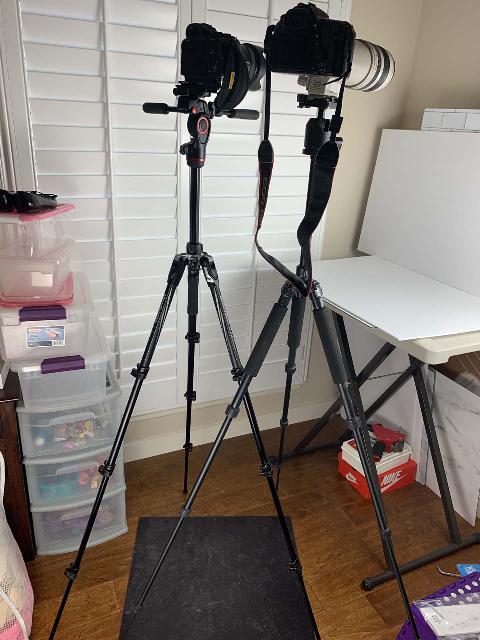 It also lets me do more videography tasks without compromising on my need to take pictures so I feel like I can grow my capabilities without the equipment hindering particular aspects of my photography and videography aspirations.
While there are a few things that still annoy me about using tripods in general, the Manfrotto BeFree 3-Way Live Advanced Tripod has done well to address the worst of my pain points.
Most importantly, because I value being present both physically and mentally in my waterfall-chasing travels, this tripod has helped to accomplish this while minimizing the tedious production aspect of photography.
That's why I highly recommend it as that one tripod that can meet just about any needs of a hobbyist or semi-professional photographer and vlogger that's always on the go…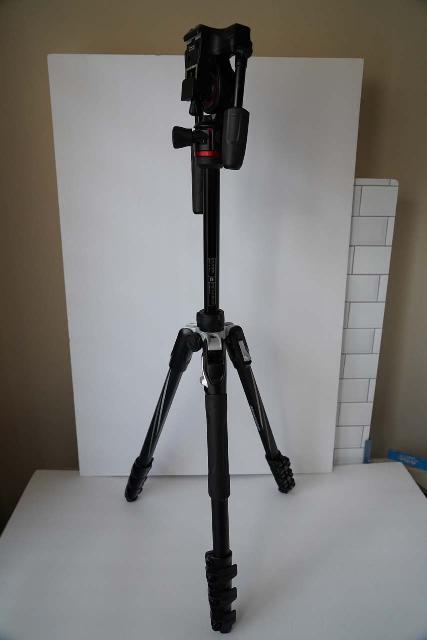 Indeed, if cameras these days can do both photo and video, shouldn't the tripod be capable of doing both, too?
Please note that this is not a sponsored post. However, there are affiliate links that help pay for this site. You can read more about these in our affiliate disclosure in the footer at the bottom of this post. If you have questions or comments, please use the comment box below.
Manfrotto BeFree 3-Way Live Advanced Tripod
Durability & Camera Safety
8.0/10
Pros
Compact/Portable for a serious tripod
Quick to set up for a serious tripod
Sturdy aluminum alloy build
More flexible positions for really creative & unusual tripod-aided photos or videos
Reasonably priced compared to professional tripods
Cons
Still not cheap
Heavy for a travel tripod
Durability concerns
Maximum height not suitable for taller people
Limited live video panning angles
Visitor Comments:
Got something you'd like to share or say to keep the conversation going? Feel free to leave a comment below...
No users have replied to the content on this page