This itinerary summarizes our trip in Norway, which was sort of a follow-up trip hot on the heels of our real eye-opener in New Zealand.
This was one trip where I really wished we had more time because this was an extremely waterfall-centric trip.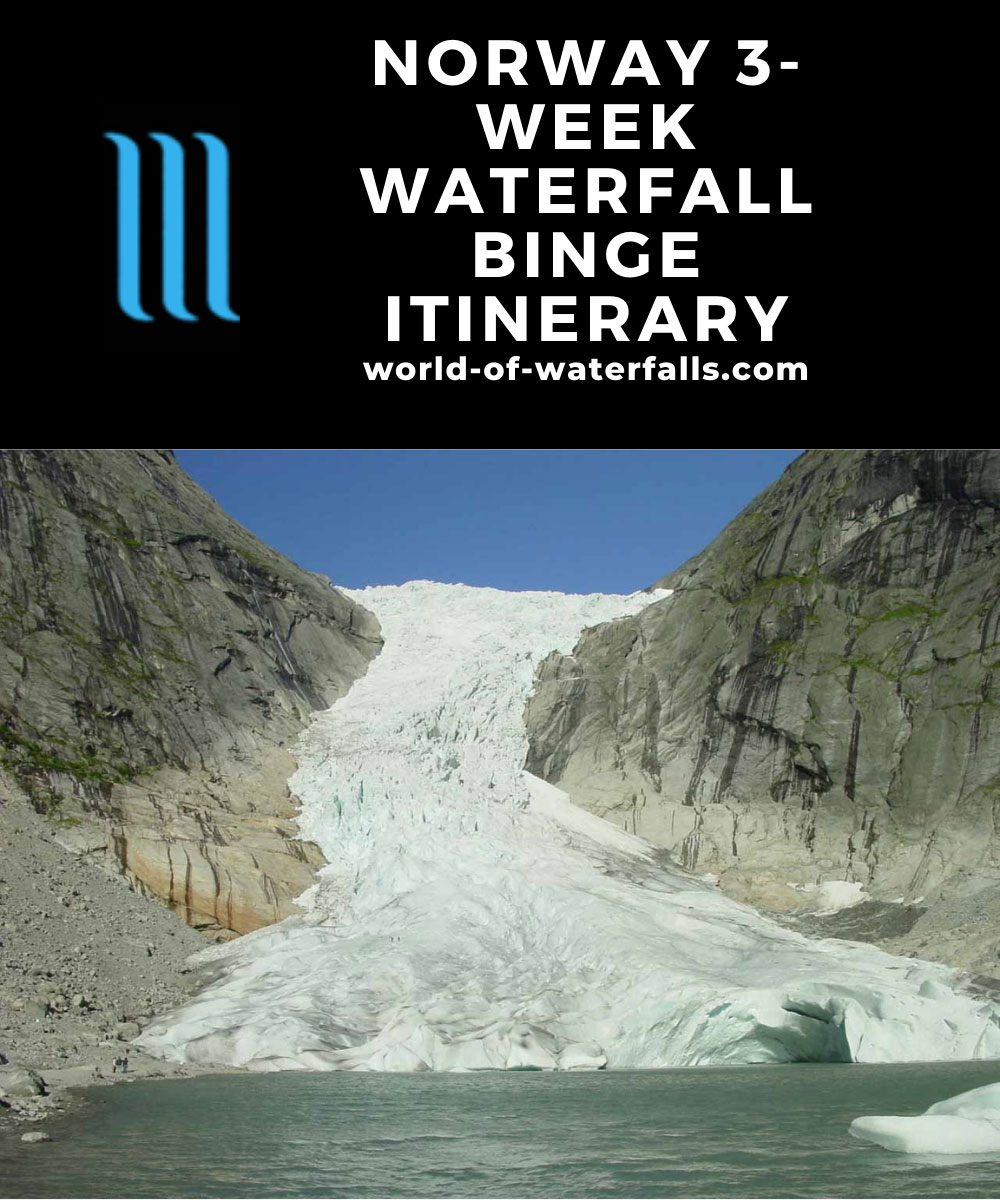 We actually missed out on some of Norway's more signature attractions though I highly doubt that we'll ever visit this many waterfalls in such a short period of time again – due to age, funds, circumstances, etc.
So we definitely got a major taste of what I think is one of the world's most beautiful countries, but I still long for a return trip for a more diversified itinerary than this one.
That said, this was a self-driving itinerary so we were able to accomplish a lot on our own time. We also took advanatage of the midnight sun or the nearly perpetual daylight so we actually began some hikes when we would normally be sleeping!
We were also still somewhat new to the foreign independent travel arena at the time so our logistics concerning accommodations and flight arrangements were done through a tour operator (though some mistakes were made and we had to do some last minute adjustments during the trip).
Finally, we acknowledge that despite the limited time spent in this country, it was also one of the more expensive trips we've done to date since Norway is by no means cheap! That said, sometimes lifetime experiences trump bang-for-the-buck, and I certainly believe this to be the case in Norway.
Here are some highlights and logistics of what we managed to accomplish…
Trip Highlights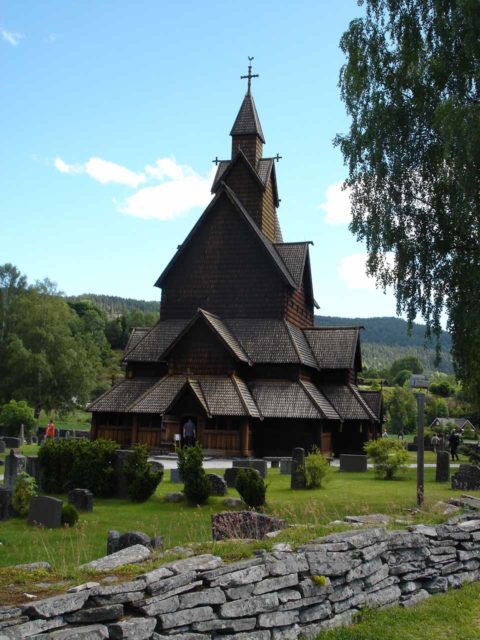 Heddal Stavchurch – This was the first wooden stavchurch that we had ever encountered, and this unusual sight really stood out to us for this reason. Even though we didn't take the time to see what it was like inside, it stirred our imagination, and it will definitely be on the to do list the next time we return to Norway.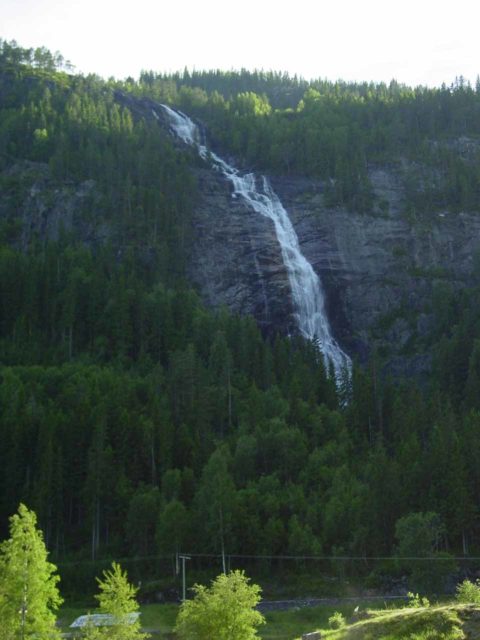 Reiarsfossen – This waterfall was one of the bigger and more noticeable ones as we were driving through the Setesdal Valley. It was our waterfalling excuse to check out the attractive fjords as well as other side waterfalls on the way down to Kristiansand. But it definitely felt like we were off the beaten path in this valley, and we had this waterfall to thank for it.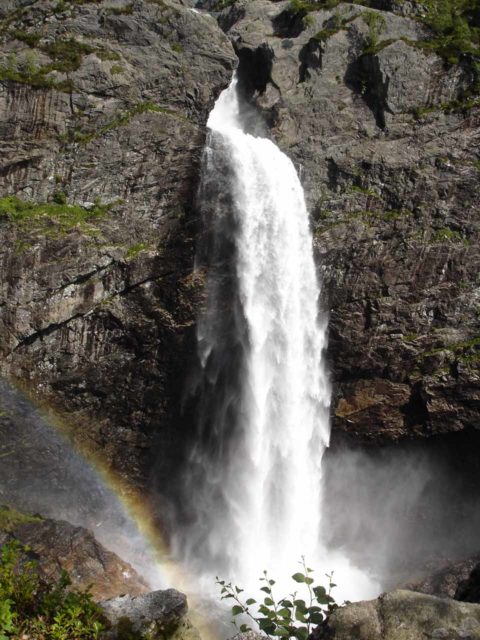 Manafossen – This was one of our favorite waterfalls in Norway, which was unusual in that we don't normally see big waterfalls like this gushing the way it did. We really had to watch our step given how precipitous the cliffside scenery was, and our timing couldn't have been better as the falls was further accentuated by a bold rainbow at its base.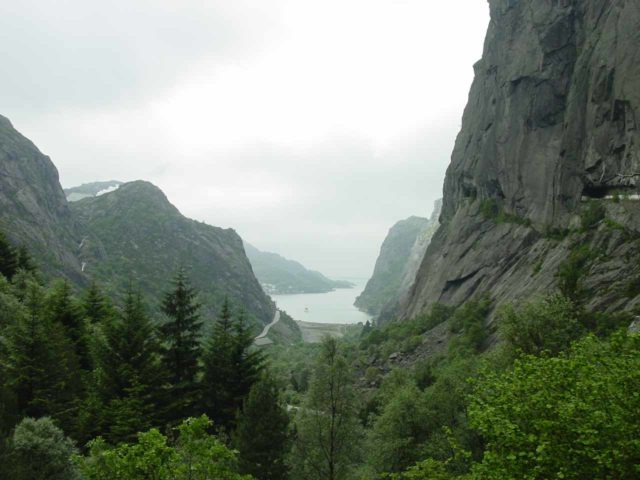 Jossingfjorden – This precipitous fjord was the scene of the so-called Altmark Incident where prisoners of war were freed. At a particularly tenuous time when open defiance was often met with death, this place became symbolic for anti-Nazism. Of course, all this history was oblivious to us when we gazed upon the scenery that really took our collective breaths away. We were definitely glad to have made this detour as we made the drive between Kristiansand and Rogaland County en route to the Lysefjord.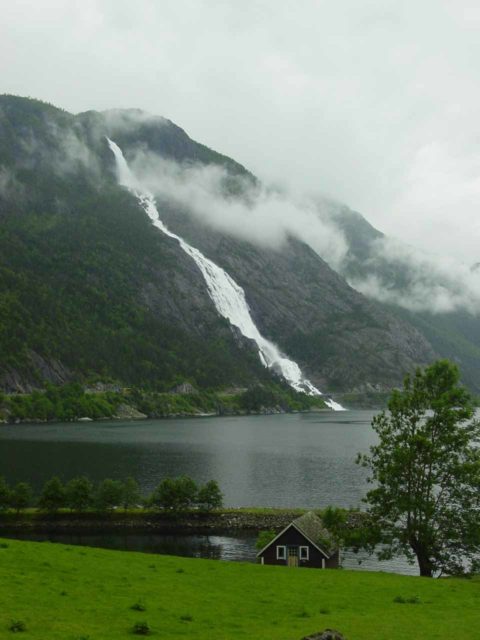 Langfoss – This was one of the biggest and tallest waterfalls that we had seen in our limited experiences. But it was quite an awesome sight to behold as especially as we were driving towards the Akrafjord where this mammoth falls was framing the scenic fjord. Despite needing to pay a toll twice right near its car park at its base, we still didn't regret one bit that we got to fully experience this waterfall from up close and from afar. Definitely it was a big waterfalling highlight as far as we were concerned.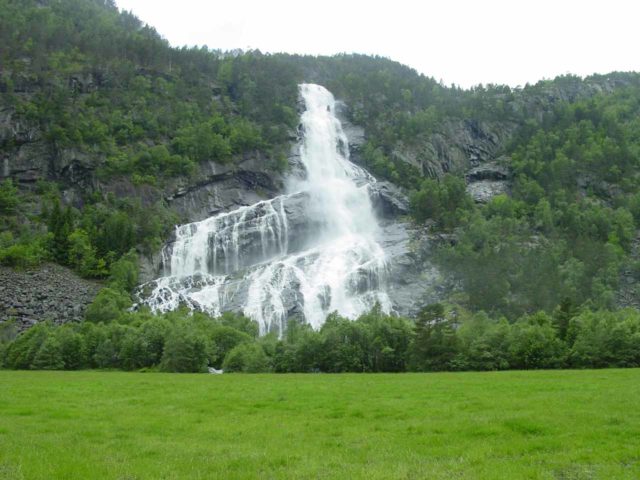 The Oddadal Valley – This was the first of the many waterfall-laced valleys that we explored on our self-tour of Norway. And it was quite the introduction as we experienced at least five major waterfalls throughout Oddadalen, which included the waterfalls Espelandsfossen, Latefossen, Vidfossen, Strondsfossen, and Tjornadalsfossen. Certainly we had previously thought that Yosemite Valley was the type of places that harbored such a display of big waterfalls in a single valley, but Oddadalen opened our eyes to the possibility that this may be a more common occurrence in this country, and that the waterfalls are more persistent than what we were used to in Yosemite!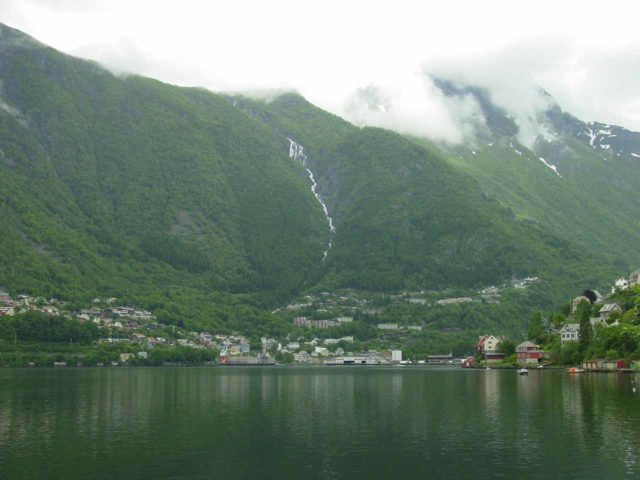 Odda and Sorfjorden – This town right at the foot of the South Fjord was also laced with beautiful waterfalls. In hindsight, I wondered if it might have been wise to spend a night or two here so we could really get to experience the gorgeous fjord scenery in addition to all the great waterfalls within reach. For not only was there the Oddadalen with its waterfalls to the south, but there was also access to the Furebergsfossen via the Fogefonn Tunnel, other waterfalls like AEdnafossen and Skrikjofossen, and many more unnamed waterfalls tumbling down the mountain that made us pinch ourselves regarding whether we were really seeing this place for real or not.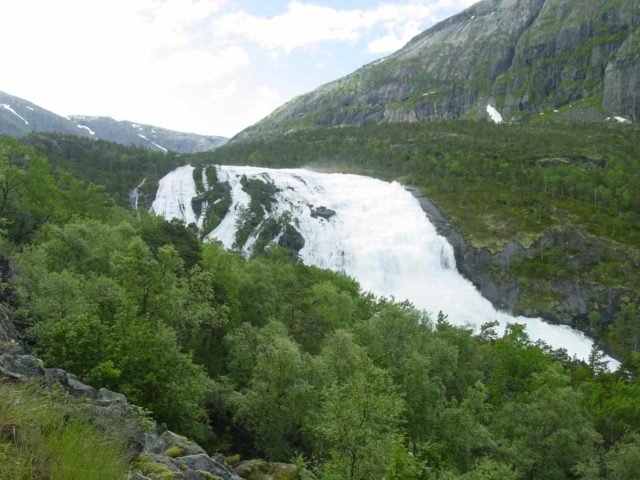 The Husedalen Waterfalls – This was another one of the beautiful waterfall-laced valleys but this one required me to get closer to the Nature here by going on a long hike up and down along the Kinso River. That's because all of the major waterfalls flowed and fell on this river, and so I went on such an atmospheric adventure that included the waterfalls Tveitafossen, Nyastolsfossen, Nykkjesoyfossen, and Sotefossen. While I could have continued hiking up into the Hardangervidda Plateau, it was enough to take in the falls and enjoy the fjord scenery as I went back downhill.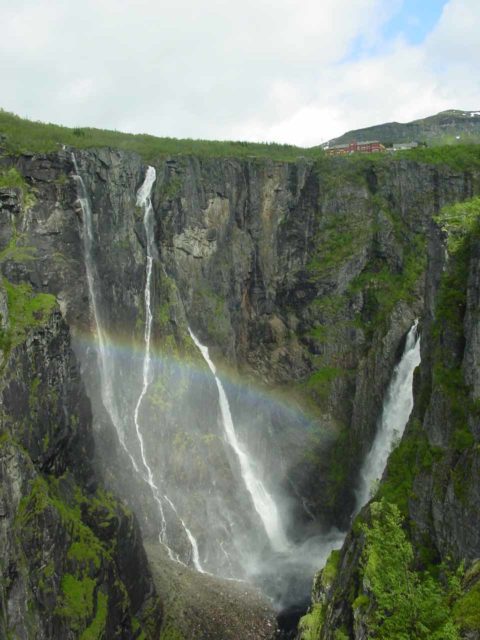 Voringsfossen – This big multi-segmented waterfall all converging at the head of the Mabodal Valley was a sight to behold both from its precipitous brink as well as from a lower lookout near the Trolltoget (Troll Train). Even though each viewpoint required a fee, we weren't regretting one bit that we paid for them to really experience this place. It was definitely a waterfalling highlight in a county that was so full of them!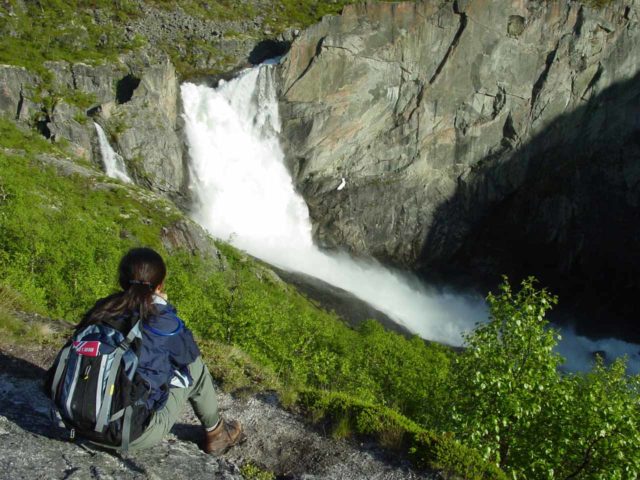 Valursfossen – This waterfall was remote as we had to hike higher up into the Hardangervidda Plateau, and it was by no means an easy hike. Heck, not even the drive up to one of its trailheads wasn't easy as we had to deal with narrow and steep single-lane roads shared with sheep. But at least we also saw Vedalsfossen and many other waterfalls en route.
Yet sometimes it's the journey to get there as well as the unusual circumstances that made this place all the more memorable. For it all came together when we witnessed this falls well into the evening hours where it was still as if it was late afternoon even though it was pushing 9pm!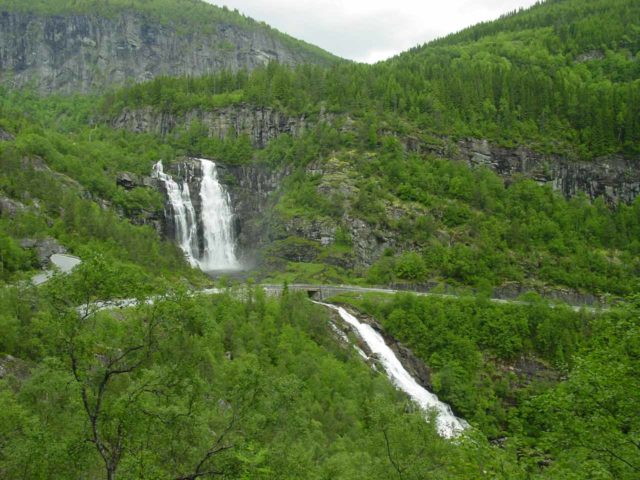 Skjervsfossen – This roadside waterfall was actually surprisingly tricky to see the way that's pictured here for we had to find a pullout at a hairpin turn in order to look backwards and get this view. We were also able to stop by the bridge over its stream to get a closer look at the upper drop though I tended to prefer the comprehensive view as it shows just how powerful and big it was, which was something we just don't see that often elsewhere in the world.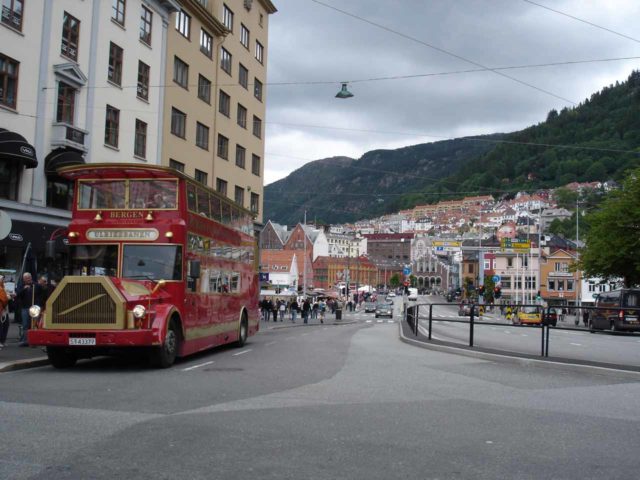 Bergen – This was said to be the most beautiful city in Norway, and I really felt like we shortchanged our visit by coming here on a Sunday and not spending at least a night. So I consider this a lesson learned, but just imagine how much more impactful a visit here would be if we followed our own advice, especially since we're considering it a highlight even though we didn't get the most of our visit here!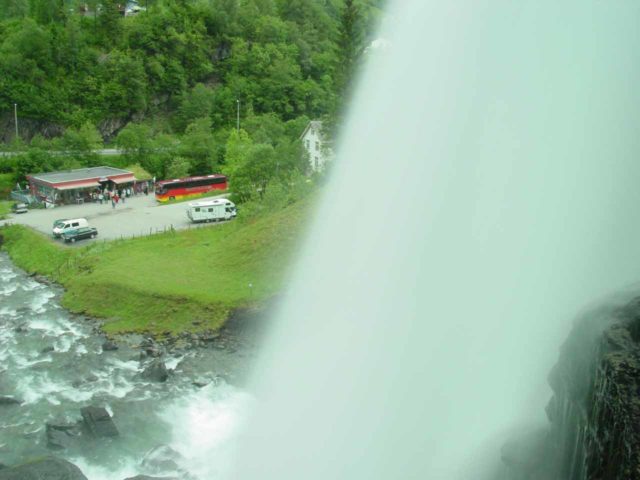 Steinsdalsfossen – This was one of the easier waterfalls to visit (let alone go behind), and this was further reinforced by the number of tour buses that would stop here. And even though our visit here was a short but satisfying one, we also visited other waterfalls en route like Fossen Bratte.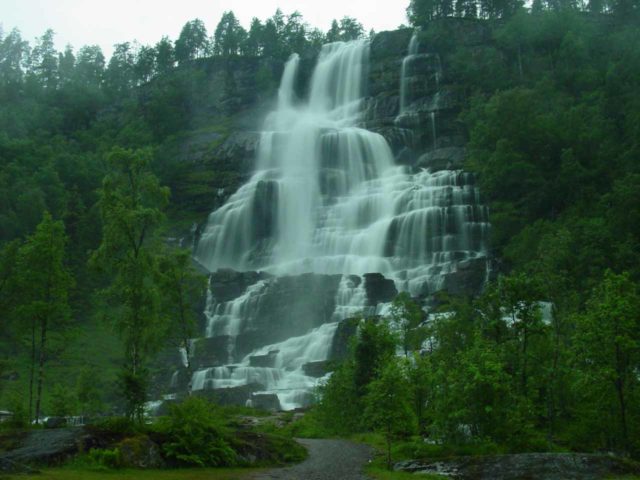 Tvindefossen – This was one of the more graceful waterfalls that we encountered in Hordaland county, and as you can see from this photo, it was definitely photo-friendly. Plus, it was one of the easiest waterfalls to visit as it was roadside north of Voss.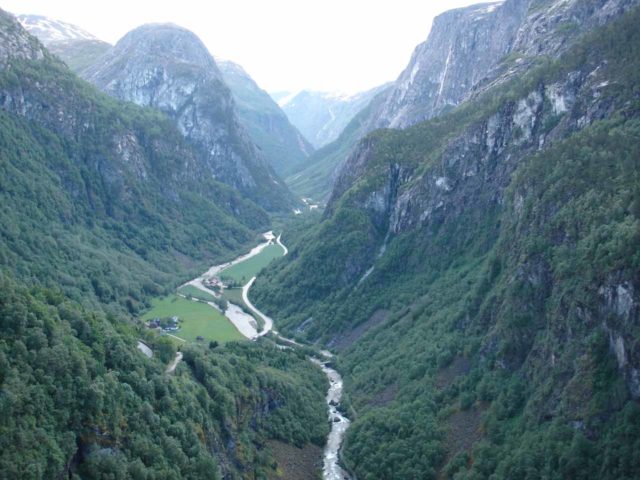 Stalheimskleiva and the Naeroydal Valley – This precipitous valley at the edge of Hordaland and Sogn og Fjordane Counties was the home of a serpentine road right beneath the historic Stalheim Hotel. The view you see here is from the hotel's terrace, where we could get a distant view of Kjelfossen. But there were also the Stalheimsfossen and Sivlefossen flanking the serpentine road, which made for one of the more unique experiences not only in Norway but also the world.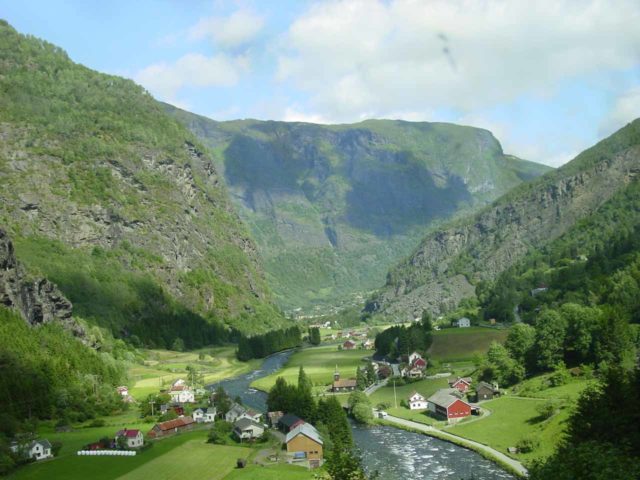 Flam Railway – This had to have been one of the more scenic and unique railway journeys that we've done. Indeed, we did the out-and-back excursion from Flam to Myrdal, where we saw many waterfalls along the way including Kjosfossen, Rjoandefossen, and many more named and unnamed waterfalls all spilling into the scenic Flamsdal Valley. If we can pull this off, next time, we intend to take the train up and bike our way down to really complete the experience.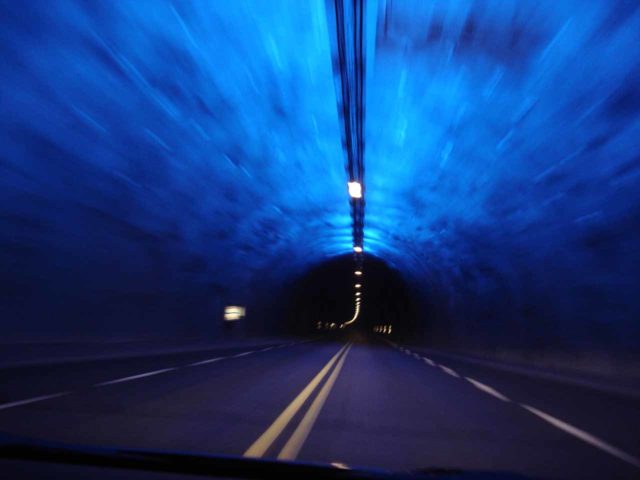 Laerdalstunnelen – This 24km tunnel was one of the longest that we had ever driven across, and in order to offset the onset of road fatigue, they put in these blue-lit "ice" sections every 6km apart. Indeed, there's something to be said about going through a tunnel like this, which just further shows you how Norway can surprise you.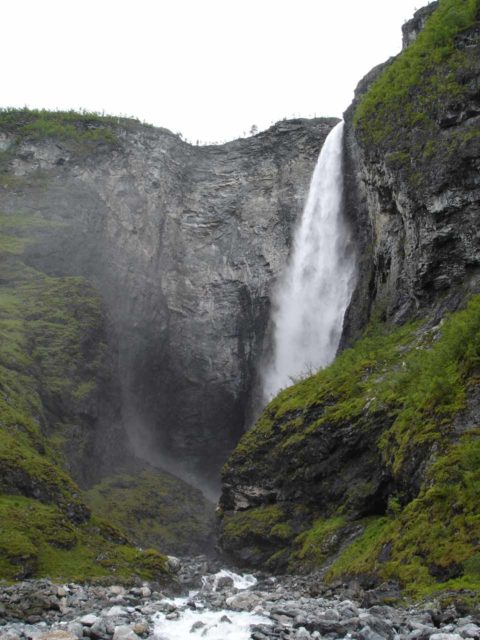 Vettisfossen – This was said to be the tallest freefalling waterfall left to be unregulated, and the valley it sat in (i.e. the Utladal Valley) was said to harbor the most unregulated waterfalls. For in addition to the beautiful scenery, we also saw other big waterfalls here like Hjellefossen, Avdalsfossen, and many more unnamed ones tumbling down into the valley.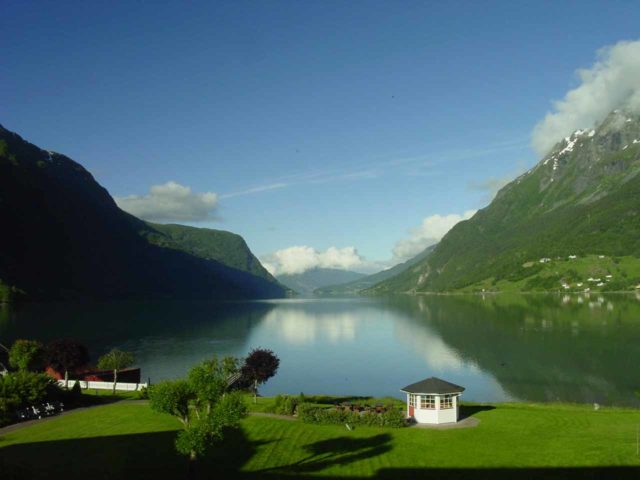 Skjolden and Lustrafjorden – This scenic town at the head of the Lustrafjord was picturesque. It was also ground central for visiting more big waterfalls as well as glaciers. Case in point, we saw the second highest unregulated freefalling waterfall in Feigefossen, a waterfall opposite a camping place as Vassbakken, and the Nigardsbreen Glacier deep in the Jostedal Valley, which also featured its own set of waterfalls like Geisfossen, Ryefossen, and others.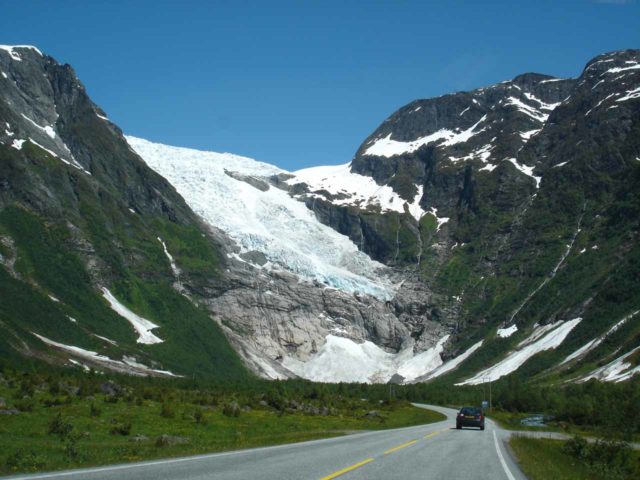 Fjaerland Traverse – This was one of the most expensive tolls that we had to pay to cross through what seemed like one glacier or lake after another in Fjaerland, but looking back at the photos from this drive, we couldn't believe that so many glacier ends were so easily visible. So perhaps the cost was justified.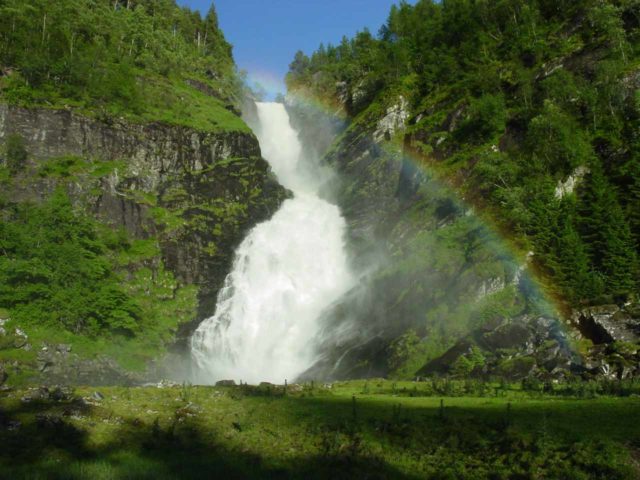 Waterfalls of Forde and Gaular Counties – These counties were known for harboring many waterfalls, and after having visiting these areas, we can vouch for that reputation! Indeed, while we saw big waterfalls like Huldrefossen, Laukelandsfossen, and Eikjelandsfossen, there were also countless other waterfalls both named and unnamed all over both counties. Plus, there was even a Fossheimen which itself featured so many waterfalls to keep count that they have a trail to take them all in (time permitting of course).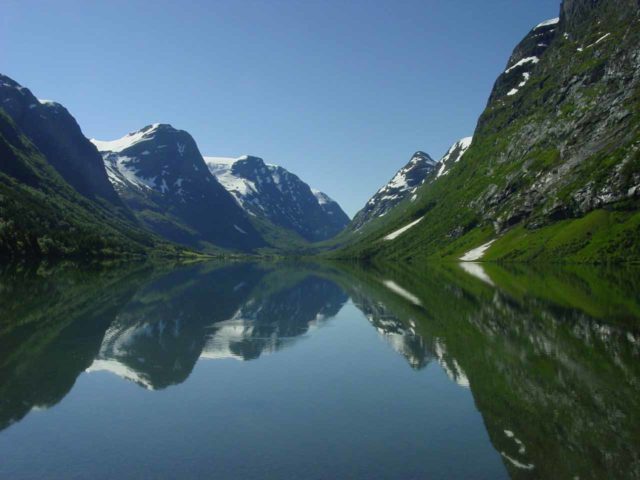 Myklebustdalen – This secluded side valley was where we saw a dramatic mirror lake, the Sanddalsfossen waterfall, Strupenfossen, and Nonfossen among others. Given its rather quiet location, it was peaceful and idyllic, and it was yet another one of those unsung surprises in Norway that never ceases to amaze us with its beauty.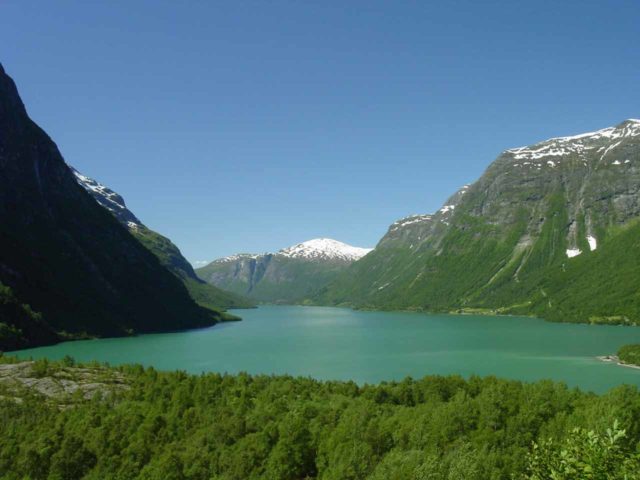 Ramnefjellsfossen and Lovatnet – This was said to be one of the tallest waterfalls in all of Norway, but the valley it resided in itself also featured the beautiful Lovatnet Lake, whose beauty belied a tsunami-like tragedy from a landslide that tends to happen in steep valleys like this. We also could have gone to the head of this valley to the Krunebreen Glacier, but a road closure kept us from going that far. So I guess even with the unfinished business here, we're still considering it a highlight so just imagine how much greater it would be with a full experience!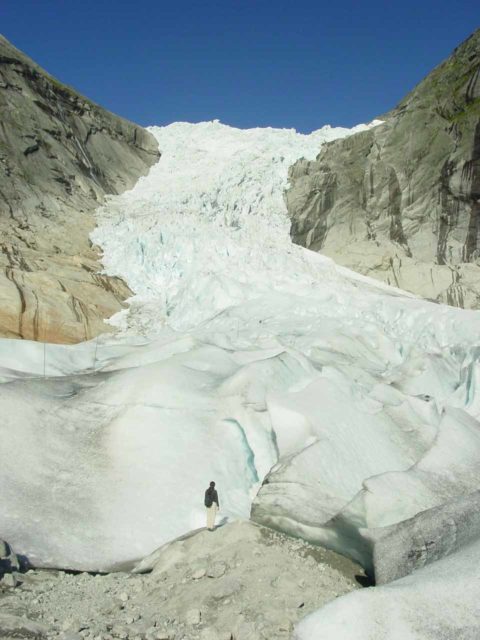 Briksdalbreen Glacier – This was actually an arm of the vast Jostedalsbreen Glacier, but it seemed like all the stars aligned for us on this visit as we witnessed its terminus against a backdrop of clear blue skies. And, oh yeah, there were waterfalls on the way up, which included Volefossen and Kleivafossen. We just hope that it's still around when we hope to return for we're well aware that places like these are disappearing rapidly due to Global Warming.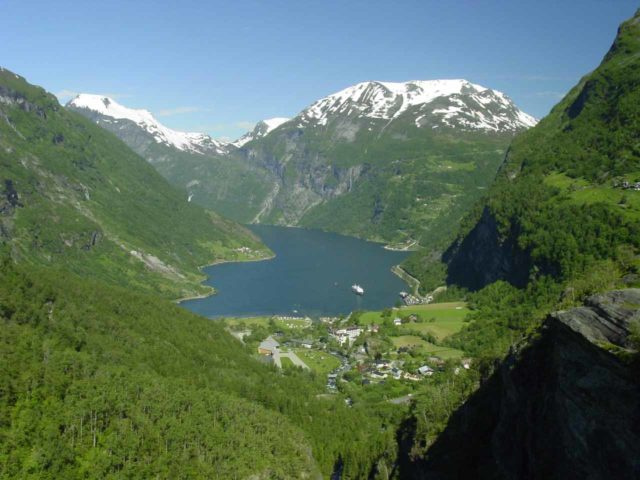 Geirangerfjorden – This picturesque and famous fjord provided us a waterfalling excuse to see the Seven Sisters as well as many other waterfalls like Friaren, Ljosurdfossen, Gjerdefossen, Bringefossen, and more. But it was really the fjord itself that was the show, especially when you see these remote farms clinging to the cliff edges that totally made us wonder how it can sustain a living in such inhospital places. I'm sure if we're fortunate to return here, we're going to make another go here.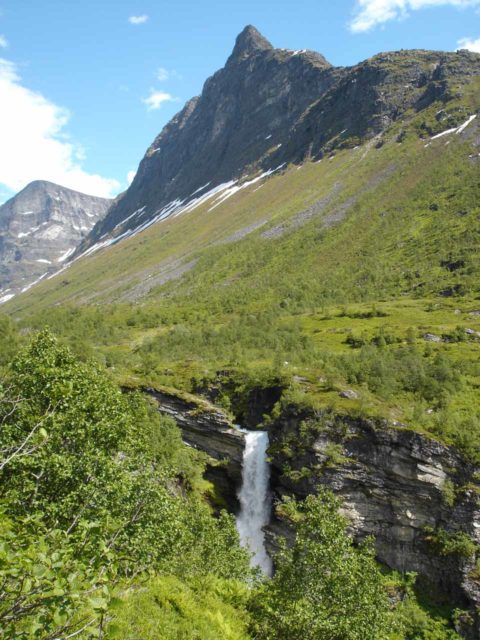 Storsaeterfossen – This waterfall required a bit of work to reach as it was a steep uphill hike, but once we got up to it, we were able to go behind it while also witnessing the Grinndalsfossen across this side valley. The fact that we had to hike to it instead of having it handed to us on a fjord cruise also made this experience stand out especially since it was literally on the doorstep of the Geirangerfjorden.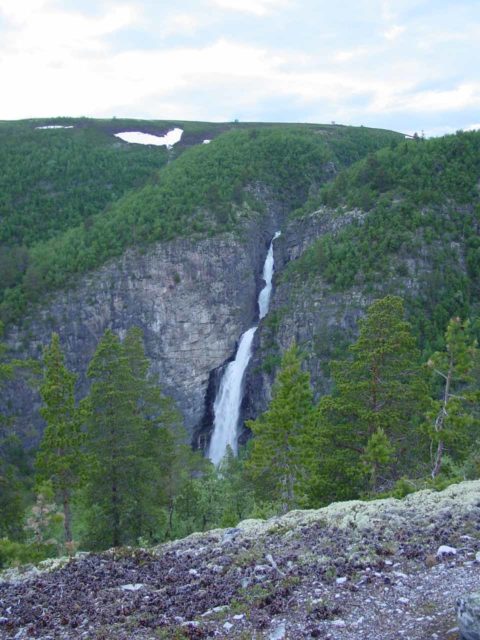 Vesleulfossen – This very remote waterfall on the Peer Gynt Trail was definitely worth going out of the way for. After all, it sat well inland from Fjord Norway in the mountain plateau of Rondane National Park, and it also gave us an additional waterfalling excuse to visit a waterfall like Storulfossen. Although we didn't get to see any reindeer known to roam this plateau, the waterfalls themselves certainly made this a standout highlight.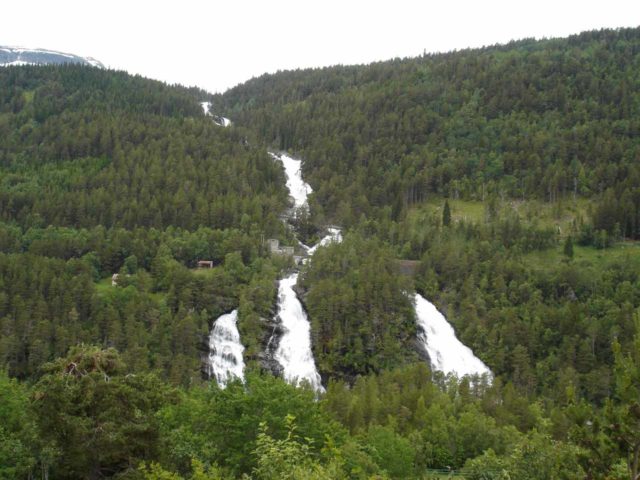 Romsdalen – This was said to be the Norwegian answer to Yosemite Valley, and we can see why. After all, it had a vertical Troll Wall (Trollveggen) as an answer to El Capitan, numerous waterfalls including Dontefossen, Gravdefossen, Skogagrovafossen, Vermafossen (pictured here), Slettafossen, and many more waterfalls. If we're so fortunate to come back here, for sure I'd devote a bit more time than a pass through this very scenic valley.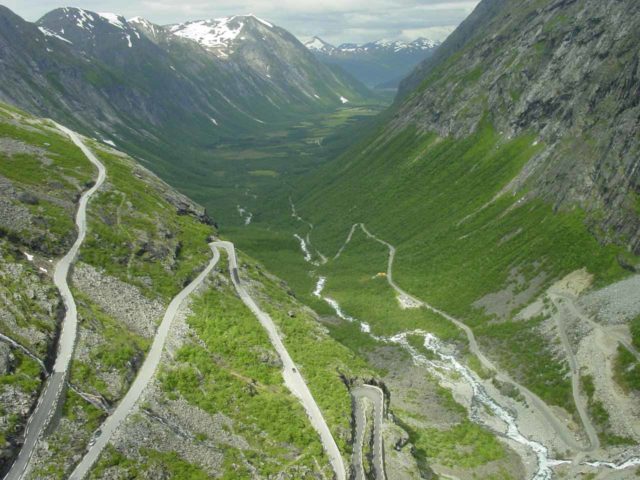 Trollstigen – This so-called Troll Ladder was another serpentine road that seemed to be a bit of a Norwegian signature. However, this one was flanked by Stigfossen and Tverrdalsfossen, and the view from the top looking backd own into Isterdalen Valley (as pictured here) was definitely a sight to behold. I have to believe that I might have seen this road in car commercials somewhere before, and I really don't blame them though instead of zooming through a road like this, it's best experienced taking your time. So those people on bikes doing this road, I think they're doing it right.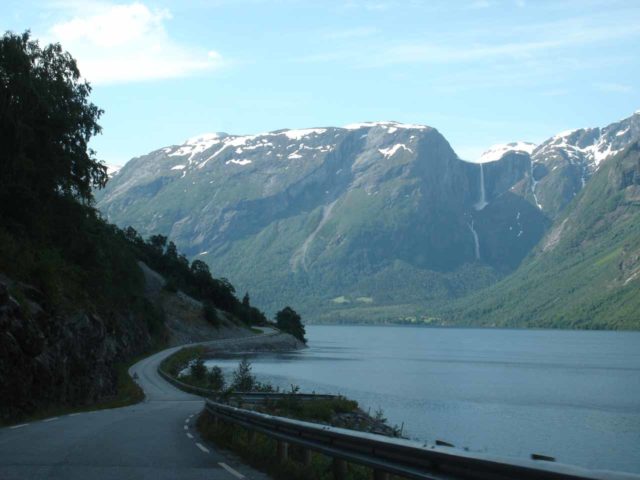 Mardalsfossen – This was the highlight of the Eikesdal Valley as far as I was concerned, but witnessing this majestic waterfall (said to be one of Norway's tallest when it's allowed to flow in the Summer peak season) ensured that this was a obligatory stop for us. Of course in addition to this waterfall, we saw a companion waterfall as well as gorgeous lakeside scenery, which seems to be taken for granted in a country so full of beautiful scenery almost everywhere you go!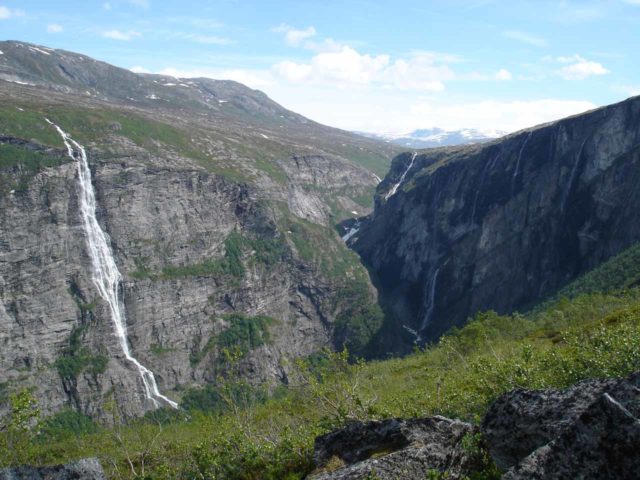 Aursjovegen and Eikesdalen – While it was Mardalsfossen that drew us into Eikesdalen Valley, we were blown away by the other waterfall surprises further up the valley, especially up the Aursjovegen high alpine road (pictured here). Just when we thought we had seen it all, then we get exposed to places like this, and yet again our minds get blown by the reality exceeding even our own imaginations! Indeed, this is why travel makes you richer and this valley was yet another evidence of this aspect about it.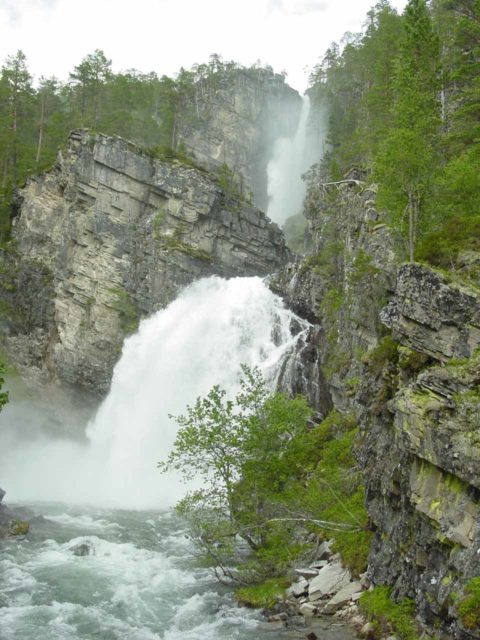 Naustafossen – This very out-of-the-way waterfall was nestled deep in the Trollheimen Mountains, which was said to harbor some of Norway's cleanest air and water (attesting to its undeveloped nature). Although we had to take a ferry and drive quite a ways to get here, then go on a 1.4km round-trip hike to get the view you see here, we certainly felt the effort was well worth it, especially when you consider how few tourists even get to see this part of the country.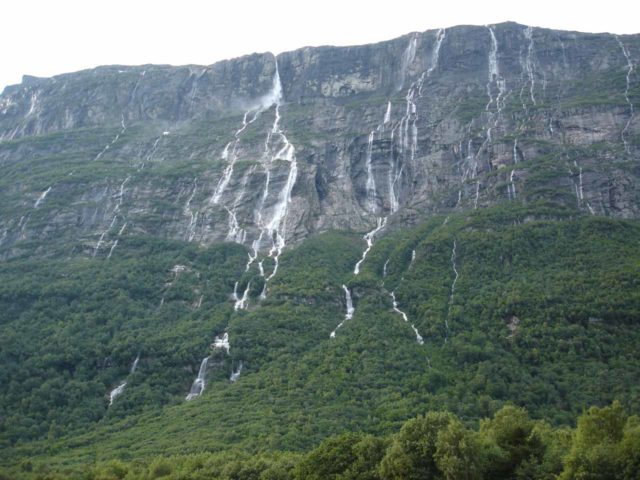 Sunndalen – This sunny valley was laced with numerous waterfalls. Perhaps the most known of them was the Vinnufossen, but there were so many of these waterfalls that it was hard to stop and single out each one of them. Indeed, it was such a joy to drive through the valley, and it was even a gateway to an incredible convergence of rivers at Amotan.
Amotan – This was a tremendous convergence of at least three different rivers, and each of them had impressive waterfalls. For starters, right from the Jenstad Farm, we could see both the Svoufossen and Reppdalsfossen. Then, going on a short-to-moderate hike, I witnessed the jaw-dropping Linndalsfossen (pictured here). Again, it was another instance of how Norway just blew away our minds with how it keeps presenting natural beauty beyond our imagination going into this trip!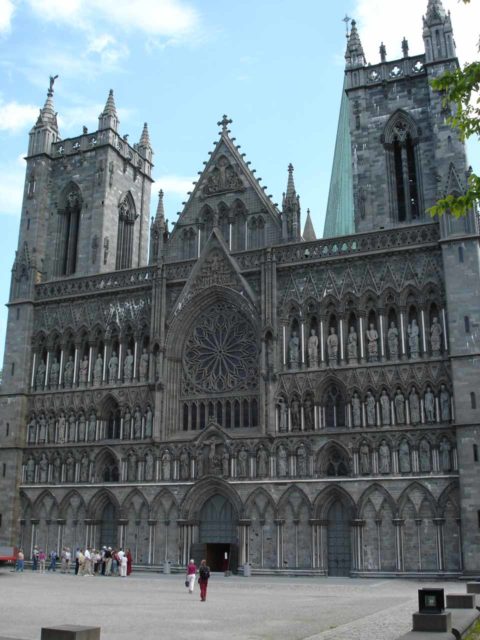 Trondheim – This city in the central north of Norway featured a giant gothic cathedral as well as wooden historical buildings that was pretty manageable to explore by foot given how its city center was compact. So that was refreshing. We also remembered having a good foodie experience from the soft serve ice creams here to the dinner to even the included breakfast from our accommodation (possibly the best of the trip).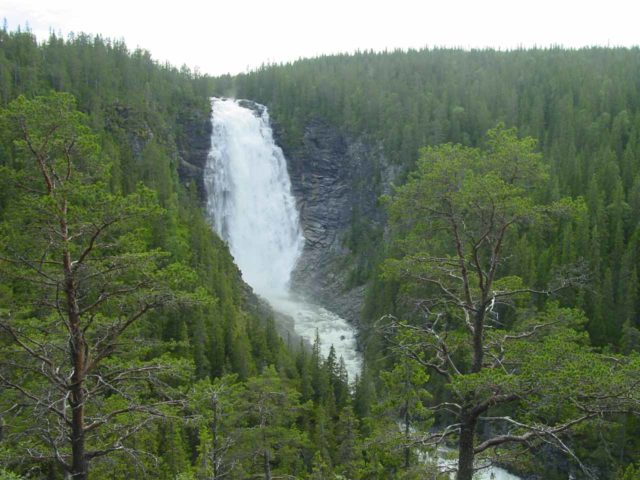 Henfallet – This could very well be the largest Norwegian waterfall not in Fjord Norway. It was certainly said to be the highest waterfall in the Sor-Trondelag County at 90m, and it was definitely worth the detour to get here from Trondheim. Now if only we had the time to visit the UNESCO town of Roros, which was not far from here. I guess that's on the to do list for next time.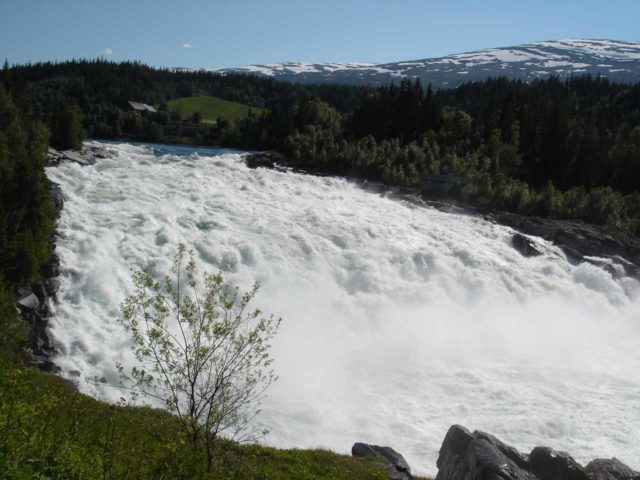 Laksforsen – This salmon waterfall was one of the largest that we saw on the long drive up the E6 as we delved deep into Northern Norway. Such a place like this seems to be taken for granted (and we were certainly quite waterfall-fatigued by this point of the trip), but looking back at the photos, I couldn't help but marvel at how scenic and large it was compared to most of the other waterfalls we had witnessed to this point. Indeed, Norway just keeps giving in the scenery department.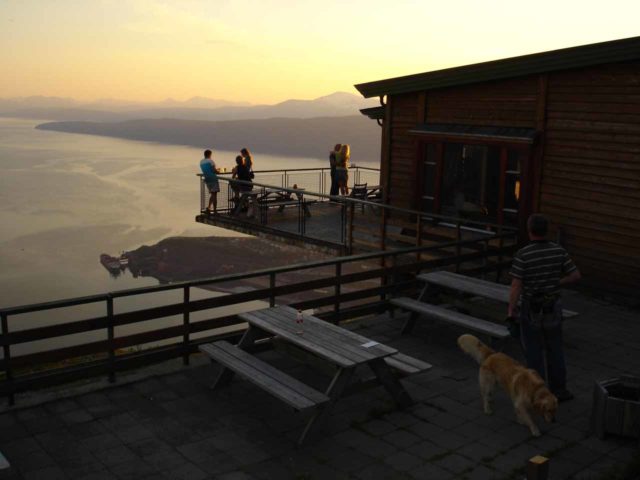 Narvik – Julie and I remember this Northern Norway town most for getting panoramic top down views over the town as well as its neighboring fjord, and we also witnessed the midnight sun. It was something outside of our normal experience, and it was certainly a welcome change from all the waterfalling that we had been doing to this point.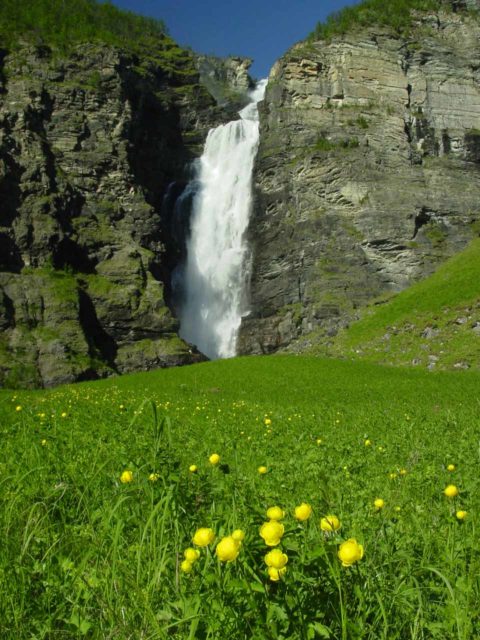 Mollisfossen – This remote waterfall in Reisa National Park required a motor boat to access (without it being an arduous trek), and not only did we get gorgeous riverside scenery along the way (including some side waterfalls) but witnessing something like this in a place this remote certainly made it all the more memorable. Another thing we remembered most about this excursion was that I actually had to use whatever Norwegian I had learned in order to communicate with the boat driver. It was proof that you never know when you have to use a foreign language you attempt to learn for a trip even though just about everyone else we spoke to knew English very well in this country.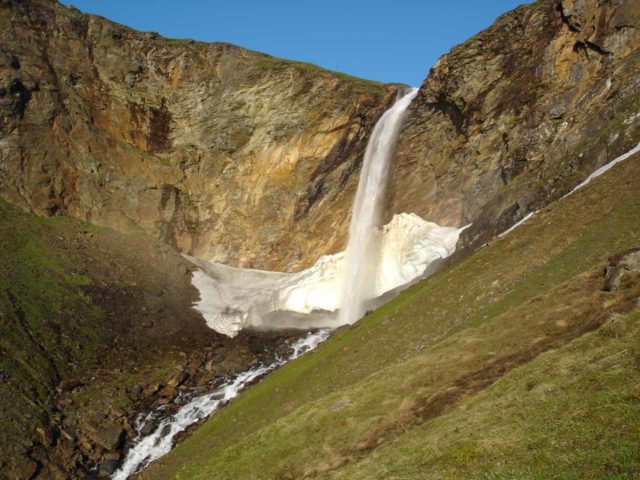 Fosselvfossen – This was the northernmost of the waterfalls that we visited on this trip, and it was certainly a highlight. Not only was the lady running the camping down by the road generous in letting me park to do the hike, but after making my visit that consisted of getting up close to this plunging falls amongst the sheep and the vistas over the Straumfjorden, it was a lasting memory of the trip, especially as we knew this trip was coming to an end.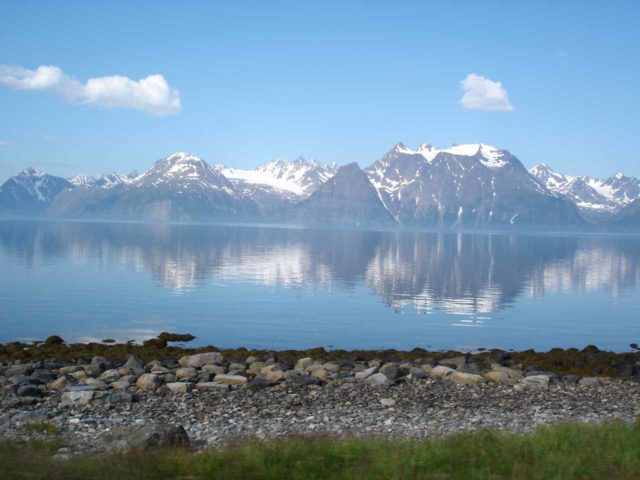 Lyngen Alps – Even though we didn't get into the heart of these Grand Teton-like mountains, we saw its brilliance from the E6 across the Lyngen Channel, and this was one of those surprises that teased us into wanting more out of Northern Norway. For sure on a future trip here, we'll have to spend more time in the north and perhaps make it as far as Nordkapp.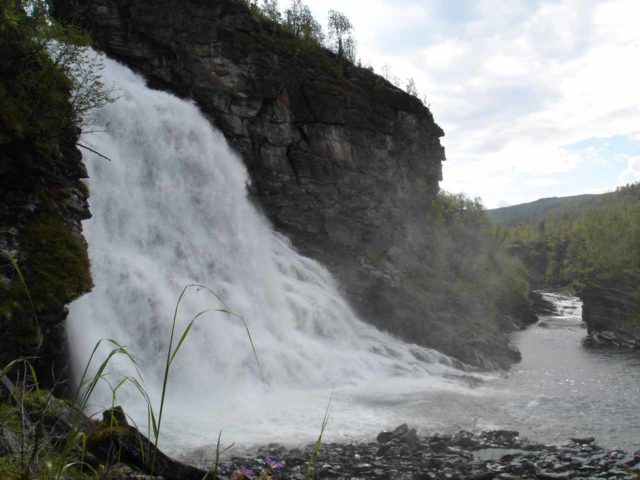 Rovijokfossen – This was the last waterfall of the trip, and it was on the road near the Finland border with Norway. Its name seemed to suggest there was some kind of Finnish correlation because it didn't seem to be of Norwegian origin. In any case, this was a scenic waterfall that we got to walk alongside its stream and get the view you see pictured here for that last bit of waterfall saturation before it was time to retreat to Tromso to end the trip.
Trip Advice
We learned a lot from some of the fails on this trip, and I'm attempting to capture and share them in this section…
Respect the Drive Times: One of the deceptive things about this trip was that just about all of the roads in Norway were narrow and winding. So while we may be used to driving fairly fast on some mountain roads back at home, it's nothing quite like doing the same thing in the mountains of Europe (and Norway was no exception).
On this trip, we found ourselves spending lots of time driving, and we even found ourselves checking in very late or starting hikes past our normal bedtimes. I was also fighting a lot of road fatigue towards the end of the trip. So if I had to do this all over again, I would definitely make the trip longer, cut the driving per day, and perhaps take advantage of the Hurtigruta (though I still have to do more research on this if we're fortunate to do another trip to Norway).
Bottom line is to get used to driving no faster than 70-80 km/h, and there are speed traps as well as cops on the prowl looking for speeders.
Get used to Narrow Roads: I mentioned this earlier, but it bears repeating. The roads here are narrower than what we were used to. So that meant frequent single-lane roads supporting bi-directional traffic as well as 1.5-lane roads with no shoulder supporting bi-directional traffic (including trucks and lorries).
All I can say about this is if you're not used to it, take your time, and definitely make use of pullouts or shoulders to let faster drivers pass. It will reduce the mental stress for yourself as well as a goodwill gesture to locals who know these roads better than you do (so you shouldn't hold them up).
Itinerary Diversity: One thing we learned about this trip was that it was way too waterfall-centric. It could have used a combination of more time and better trip planning with a greater emphasis on some of the main things to do whilst in Norway like Bergen, the Lofoten Islands, Nordkapp, and more. So that's something I'm definitely keen on improving upon if we're fortunate to have a second chance to visit Norway.
Travel Itinerary
Days 1-2: International flight from Los Angeles to Oslo
This was a long couple of days of travel with lots of connecting flights. So in addition to a red-eye flight over the Atlantic, we also had a regional flight to get from Stockholm to Oslo. Thus, it wasn't until about mid-afternoon when we finally had a chance to walk around Oslo in our jetlagged state.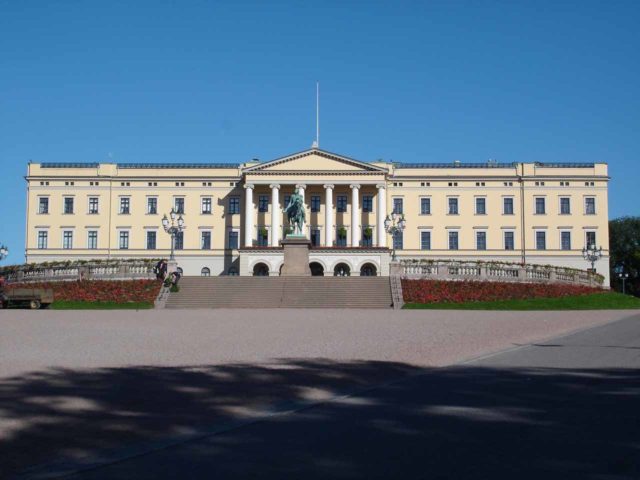 Day 3: Drive from Oslo to Kristiansand
Overnight: Rica Hotel Norge (Kristiansand, Norway)
We spent the early morning briefly exploring the Oslo center around the Parliament House area before picking up the rental car. Then, we drove to Rjukan. Along the way, we saw the Heddal Stavkirke as well as some waterfalls near Rjukan. Then, we headed south down the Setesdal Valley seeing Kallefossen and Reiarsfossen on the way to Kristiansand, where we crashed for the night.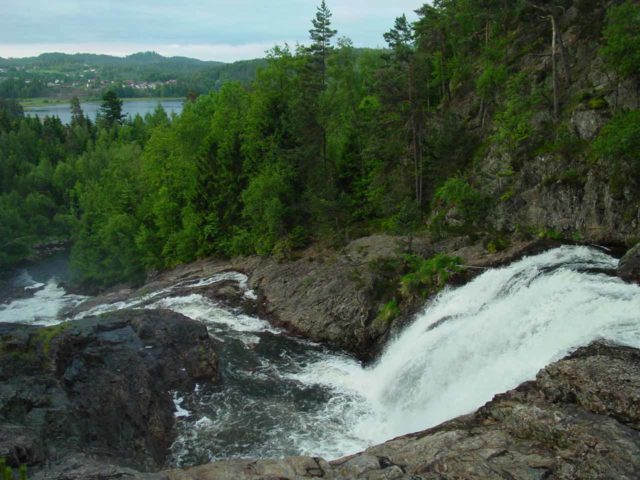 Day 4: Drive from Kristiansand to Sand
This was a long driving day where we backtracked to visit Flakkefossen and Teinefossen before swinging back to the west towards Rogaland County. Along the way, we visited Kvasfossen, Jossingfjorden, Tengsfossen, and the impressive Manafossen.
We also made a failed attempt to get to the Preikestolen, but it was too long of a hike to undertake so late in the afternoon. And indeed, it wouldn't be until about after midnight that we finally checked into our accommodation in Sand.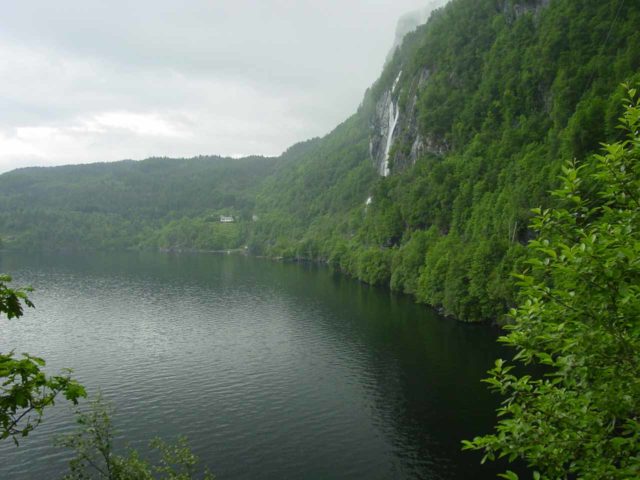 Day 5: Drive from Sand to Kinsarvik
We continued with the long driving as we got an early morning start to visit Storfossen as well as Sandsfossen. Then, we continued driving north visiting several waterfalls en route to Kinsarvik. Among the ones we saw were Hongavikfossen, Svandalsfossen, roadside waterfalls between Sauda and Roldal, Langfoss, Espelandsfossen, Latefossen, Vidfossen, Strondsfossen, Tjornadalsfossen, Furebergsfossen, AEdnafossen, and Skrikjofossen with Opofossen.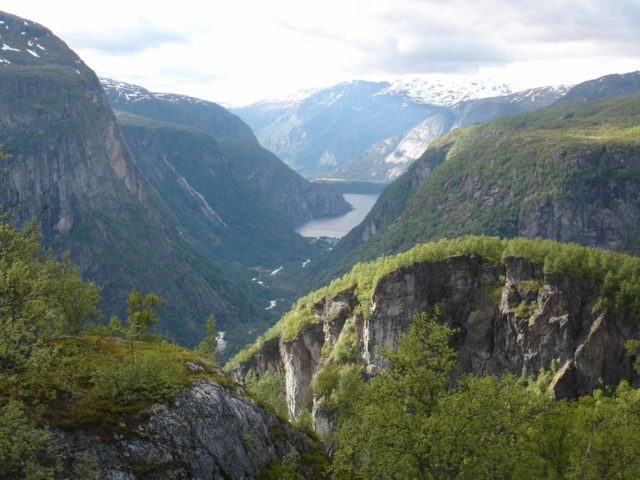 Day 6: Drive from Kinsarvik to Eifjord
Overnight: Quality Hotel (Eidfjord, Norway)
I started the morning with an early morning hard hike to the Husedalen Waterfalls. Then, after having a breakfast, we visited the Skykkjedalsfossen, then drove out to both lookouts for the Voringsfossen. Finally, we went into Hjolmodalen to visit Valursfossen while seeing Vedalsfossen and other waterfalls along the way.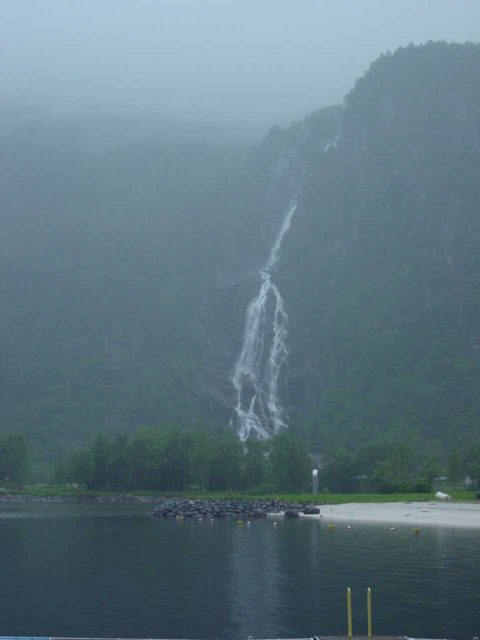 Day 7: Drive from Eidfjord to Oppheim
Overnight: Vossestolen Hotel (Oppheim / Vossestrand, Norway)
We started the day by ferrying across the Eidfjord then driving into the Osafjorden to visit Kyrfossen and other waterfalls. Then, we headed west towards Voss, where along the way, we saw Skarvefossen, Espelandsfossen, and Skjervsfossen.
Next, we drove all the way out to Bergen to experience part of the city (though it was dead because it was Sunday). Then, we drove east to Steinsdalsfossen with Fossen Bratte along the way. Finally, we headed north to visit Hesjedalsfossen, Stigfossen and Fjellfossen, Kvernhusfossen, and Geitaskardet. Eventually after searching around, we finally found our accommodation north of Voss.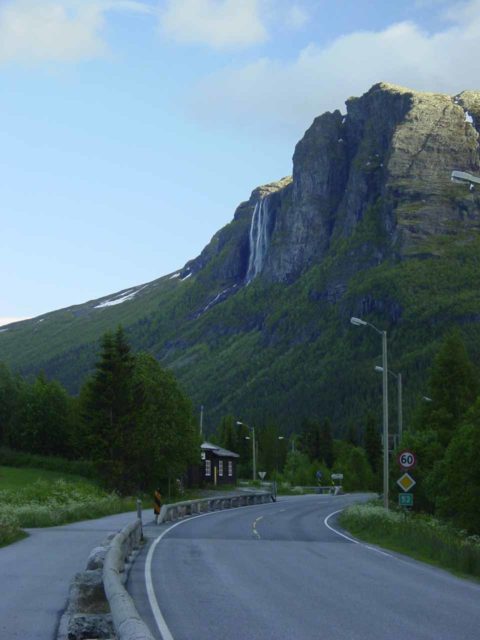 Day 8: Drive from Oppheim to Laerdal
Overnight: Laerdal Hotel (Laerdalsoyri, Norway)
First thing in the morning, I solo drived out to see Siseljafossen. Then, when the weather calmed down for a bit, I took some long exposure shots of Tvindefossen.
Continuing with the long drives, we then went to the Stalheim Hotel where we got a nice view of the Naeroydalen Valley. Following that, we went down the serpentine Stalheimskleiva where we saw both Stalheimsfossen and Sivlefossen. After that, we then continued east through the valley towards Flam, where we saw the Kjelfossen along the way.
Then, we did the Flam Railway, where there were a slew of waterfalls we saw like Kjosfossen, Rjoandefossen, and others. We even did a brief self drive of the valley so we could see some of the waterfalls at our own pace.
When the railway was done, we drove through the Laerdalstunnelen, where on the other side, we checked out the Stodnafossen as well as the Rjukandefossen and Hydnefossen in Hemsedal.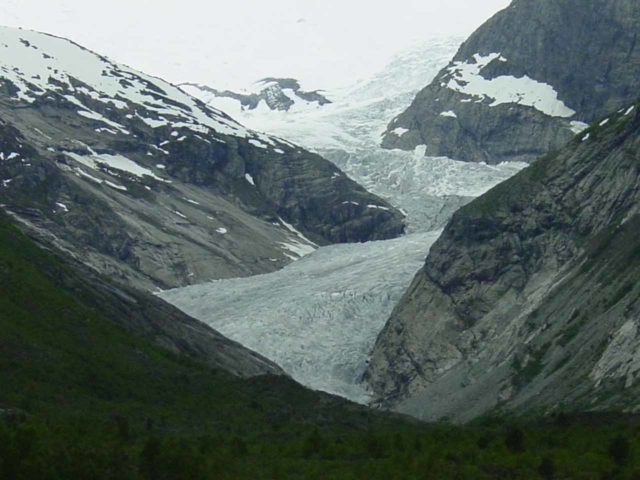 Day 9: Drive from Laerdal to Skjolden
Overnight: Skjolden Hotel (Skjolden, Norway)
This was a day dominated by a hike in the Utladalen Valley. Whilst there, we saw Hjellefossen, Vettisfossen, Avdalsfossen, and other waterfalls. Then, we took a mountain road shortcut over Fardalen to Skjolden. Whilst down there at the head of Lustrafjorden, we visited the Vassbakkfossen, Liingafossen, and other waterfalls of Skjolden and Fardalen.
We then continued alongside the Lustrafjorden to see both Feigefossen and Mordolefossen across the fjord.
Finally, we drove into Jostedalen to visit Geisfossen, Ryefossen, and other Jostedalen Waterfalls. We also saw the terminus of the Nigardsbreen Glacier from a distance.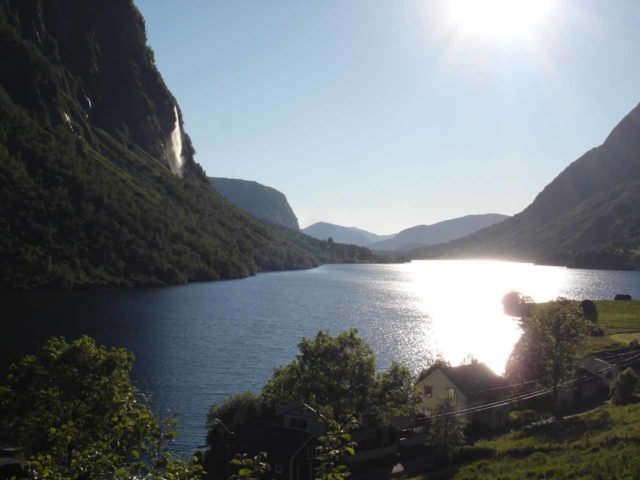 Day 10: Drive from Skjolden to Forde
We began the day with a visit to the base of Feigefossen before driving further south towards the Sognefjorden to see Kvinnafossen. Then, we went across Fjaerland where we saw Svedalsfossen and Vikafossen along the way.
For the remainder of the afternoon, we did a loop drive that encompassed Forde and Gaular counties. The waterfalls we stopped for were Huldrefossen, Laukelandsfossen and Osfossen, Eikjelandsfossen, Fossestein, and the other waterfalls of the Fossheimen. The day ended with a return to Forde.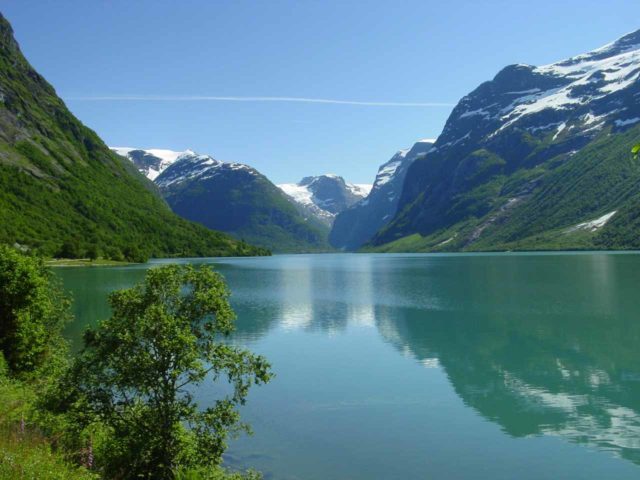 Day 11: Drive from Forde to Loen
After leaving Forde, we explored waterfalls to the north end of the Sogn og Fjordane County, including Heggheimsfossen, Sanddalsfossen, Strupenfossen and Nonfossen, Ramnefjellsfossen, and the Bodalen Waterfalls.
Towards the late afternoon, we went into Oldendalen Valley to visit the Briksdal Glacier, where we also saw Kleivafossen, Volefossen, and several other waterfalls in the valley.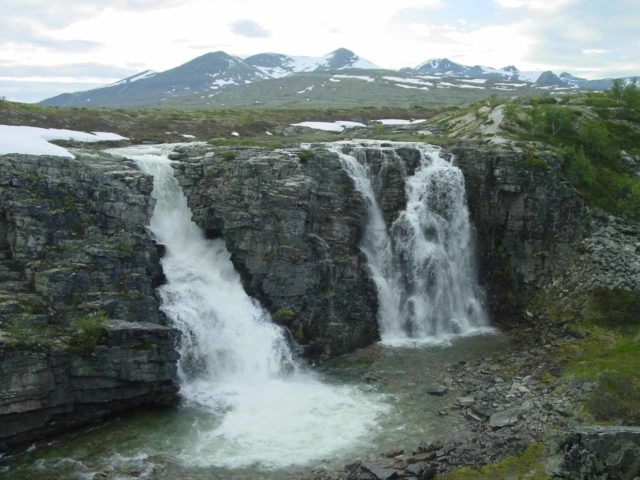 Day 12: Drive from Loen to Dombas
After leaving Loen, we continued north into More og Romsdal County. On the way to the Geirangerfjorden, we stopped for the Kvanndalsfossen. Then, we did the Geirangerfjord cruise, which included waterfalls like Seven Sisters, Friaren, Bringefossen, Gjerdefossen, Ljosurfossen, and more. When the cruise was done, we then drove up to Hole Hyttas to do the Storsaeterfossen hike, which also let us see Grinndalsfossen.
When our tour of the Geirangerfjorden area was done, we then drove across a high speed route (rare in Norway) towards Rondane National Park seeing some random waterfalls en route. Within the plateau of the reserve, we did a pair of late evening hikes to Storulfossen and Vesleulfossen.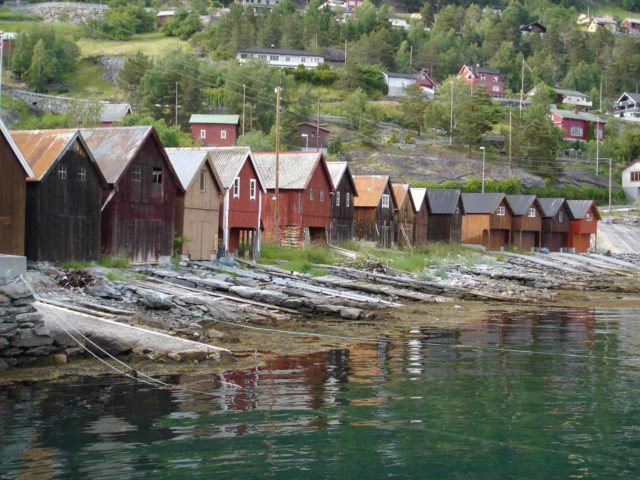 Day 13: Drive from Dombas to Andalsnes
Overnight: Rauma Hotel (Andalsnes, Norway)
This was yet another day of a lot of driving. We started off with a drive through Romsdalen, where we saw Dontefossen, Gravdefossen, and Skogagrovafossen, as well as Vermafossen, Slettafossen, and several other waterfalls in the valley. Then, we went up the Trollstigen serpentine road, where we saw Stigfossen and Tverrdalsfossen. Finally, we went along the Tafjord to visit Muldalsfossen.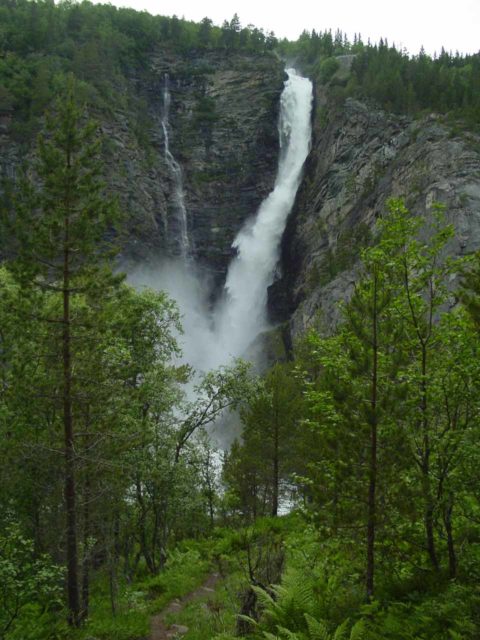 Day 14: Drive from Andalsnes to Oppdal
Overnight: Quality Hotel (Oppdal, Norway)
On this day, we drove deep into More og Romsdal County encountering even more waterfalls like Strandfossen, Mardalsfossen, and other waterfalls in Eikesdalen Valley. Then, we went off-the-beaten-path to the Trollheimen Mountains where we visited Naustafossen.
Finally, we drove through Sunndalen Valley where we saw Vinnufossen and countless others as well as taking a detour to Amotan where we saw Svoufossen and Reppdalsfossen as well as Linndalsfossen. We ended the day crashing in Oppdal.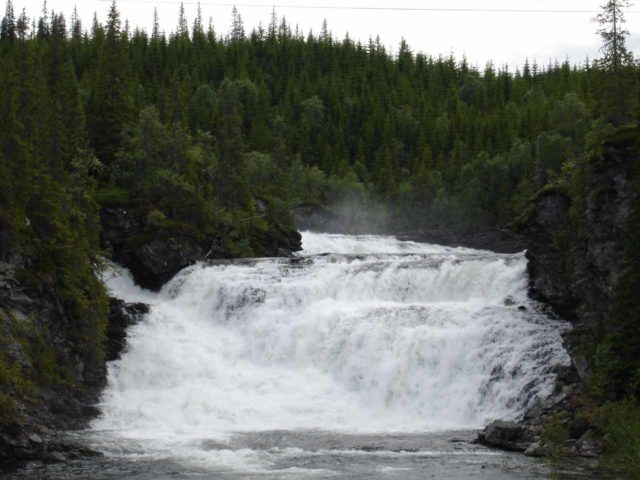 Day 15: Drive from Oppdal to Trondheim
Overnight: Hotel Britannia (Trondheim, Norway)
The day began with a half-day of just touring the city center of Trondheim, including the Nidaros Cathedral. Then, we spent the afternoon doing a long out-and-back drive to Henfallet.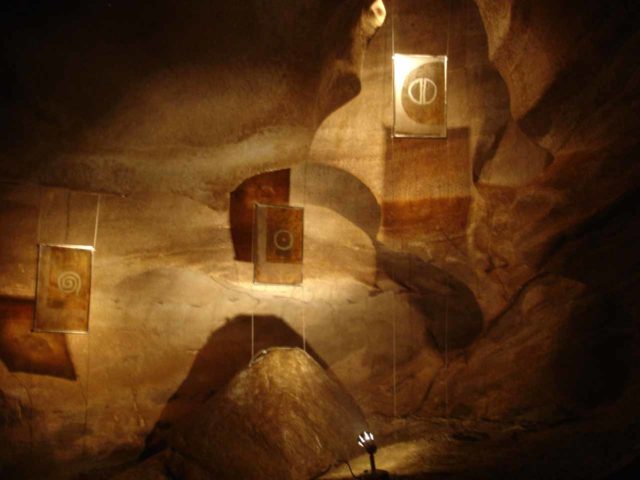 Day 16: Drive from Trondheim to Mo i Rana
This was a very long day of driving north on the E6 to Mo i Rana. Along the way, we stopped for Formofossen and Grongstadfossen as well as the impressive Laksforsen. After checking into our accommodation, we then visited the Gronligrotta Cave as well as doing a late hike to Bredekfossen.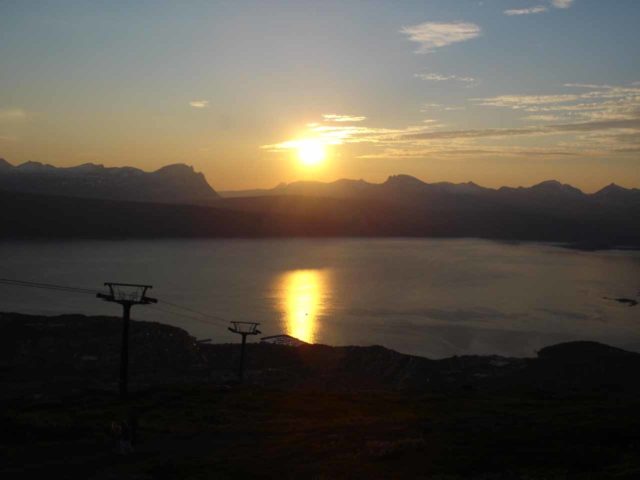 Day 17: Drive from Mo i Rana to Narvik
Continuing north of Mo i Rana, we did a detour into Plurdalen to see Sprutfossen before continuing further north into the Arctic Circle (stopping at the Polarsirkelsenteret). At the end of the day, we went up the Narvikfjellet to see the midnight sun.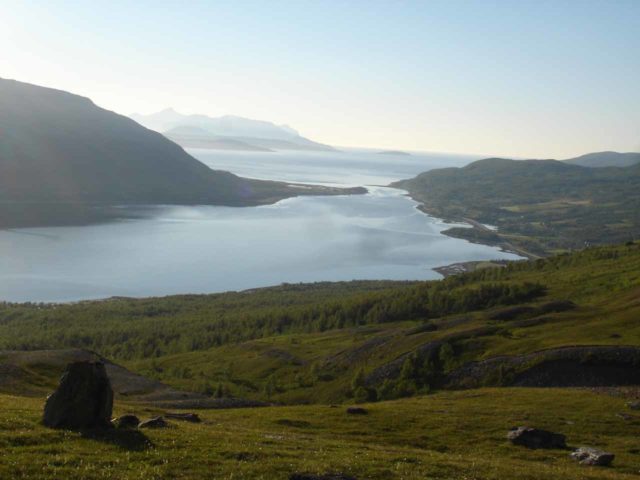 Day 18: Drive from Narvik to Storslett
Still pushing further north, we went into Troms County where we visited Malselvfossen, checked out waterfalls around the Kafjorden, and got views across the Lyngen Channel of the Lyngen Alps.
After checking into our accommodation, they helped us book a river boat tour into Reisa National Park, where we got to see Mollisfossen. Then, finally after dinner, we went to Fosselvfossen for another late hike.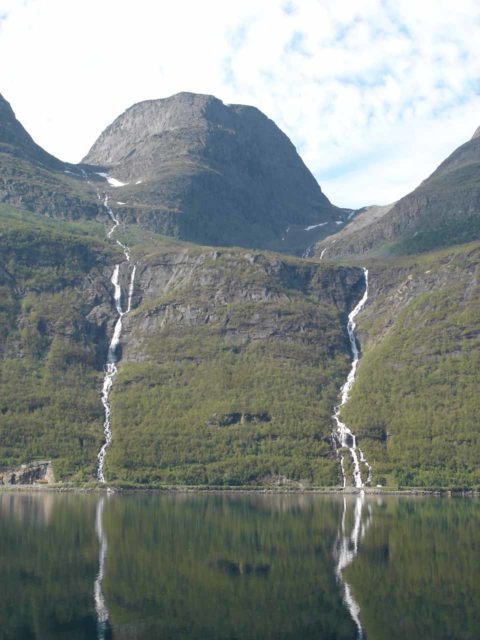 Day 19: Drive from Storslett to Tromso
After leaving Storslett, we backtracked past Kafjorden (seeing the same waterfalls and getting nice views of the Lyngen Alps in better light) before making a brief detour in Skibotn to visit the Rovijokfossen. Finally, we drove into Tromso to spend the rest of the day exploring the city as well as the University of Tromso Museum.
Day 20: Fly Home
This was a very long day of traveling. After returning the rental car at the airport, we then had to catch a regional flight back to Oslo. Then, we few to Copenhagen, then to Chicago, and finally to home.
Related Trip Reports
Waterfalls included in this itinerary
Visitor Comments:
Got something you'd like to share or say to keep the conversation going? Feel free to leave a comment below...
No users have replied to the content on this page