This itinerary of our visit to O'ahu was very strange in that it was made possible due to a raffle that Julie won from some kind of travel agent convention.
It turned out that the airfare and car rental were comped, but the accommodation was not (even though it was supposed to).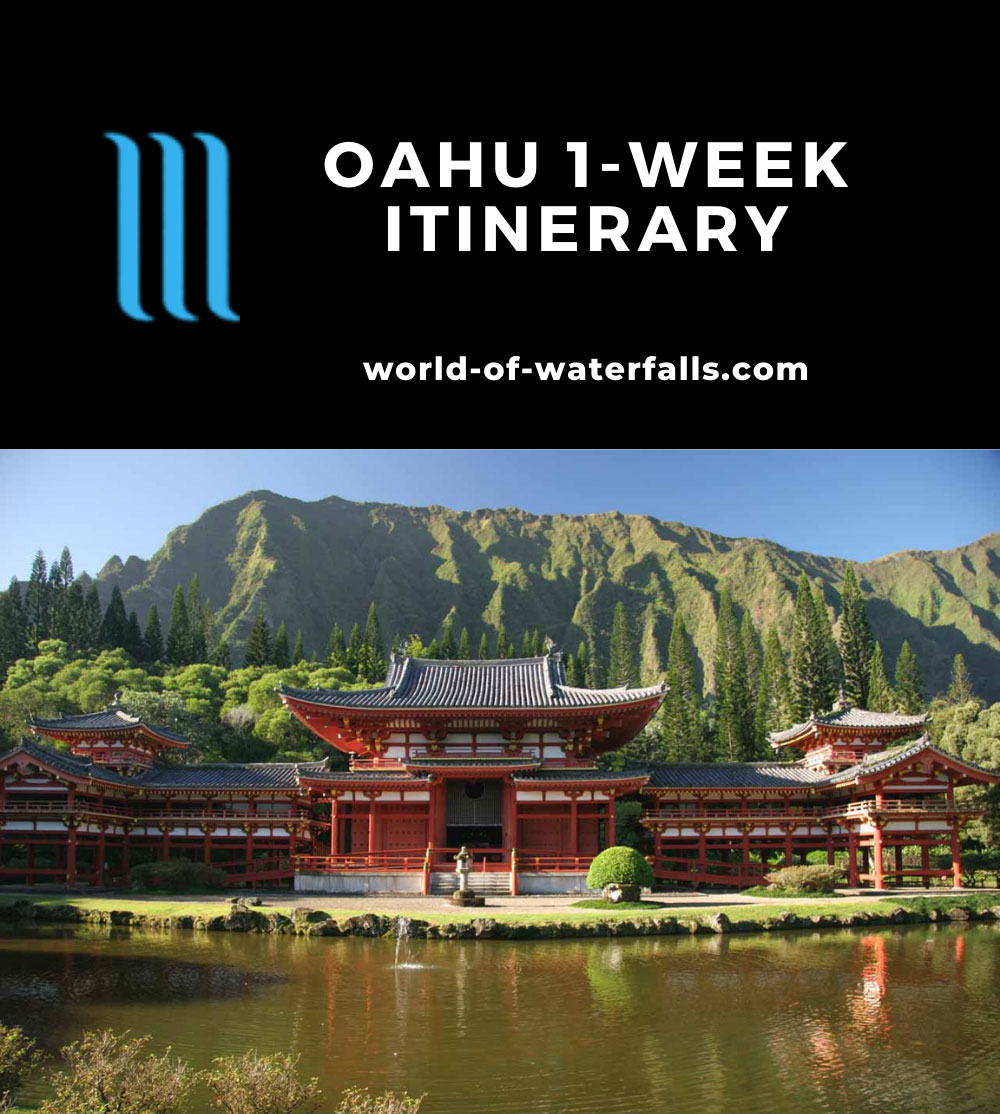 That said, we took what we could get and we managed to finally visit waterfalls in the most populous of the Hawaiian Islands while also fitting in a day excursion to the island of Moloka'i, which was said to be the most Hawaiian of the Hawaiian Islands.
Finally to top off the strangeness of this trip, Julie managed to spot Cameron Diaz and Kelly Slater as the drove by while we were walking on some quiet alleyway near the Bonzai Pipeline.
Anyways, this was another one of those short extended weekend trips, but in the case of this island, we felt we gave it plenty of time to really experience what we could legally see here. Even though the itinerary pretty much demonstrates what's possible in six days, it was really five days since the sixth day was to accommodate a red-eye flight, where I went right to work the next morning upon arrival.
Trip Highlights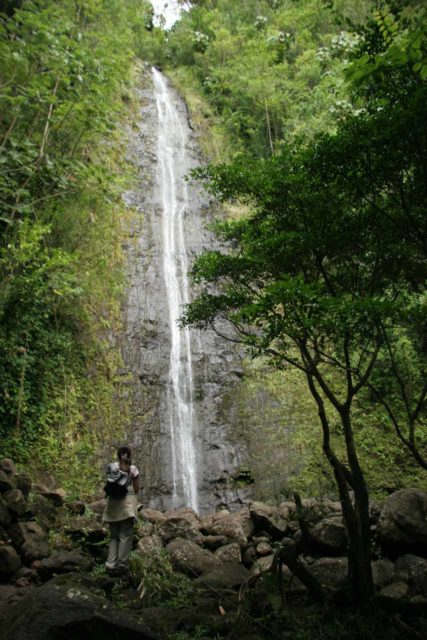 Manoa Falls – This was the first legitimate waterfall that we saw on Oahu, and it was hard to believe that it was so close to Waikiki Beach. Not only did we saw bamboo growing alongside the trail, but it also seemed like the hike was naturesque enough to not feel so overwhelmed by urban sprawl.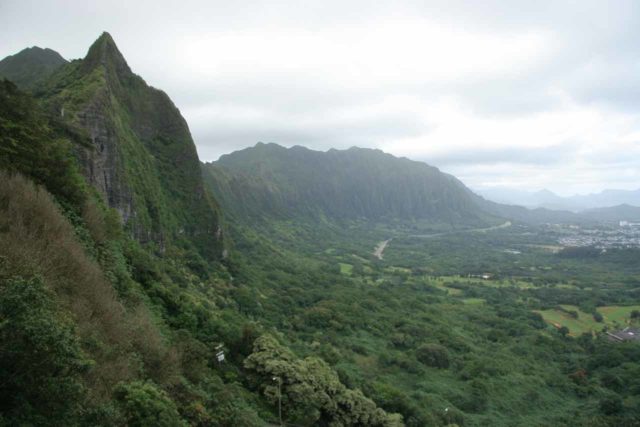 Likeke Falls and the Pali Lookout – We took the trail suggested by Stuart Ball in his book on hikes in O'ahu. This began from the impressive Pali Lookout, where we then descended towards the underpass of the freeway before descending even further into quieter closed off roads. Eventually, we'd reach the waterfall for a nice back-to-nature experience even in an urban jungle like O'ahu.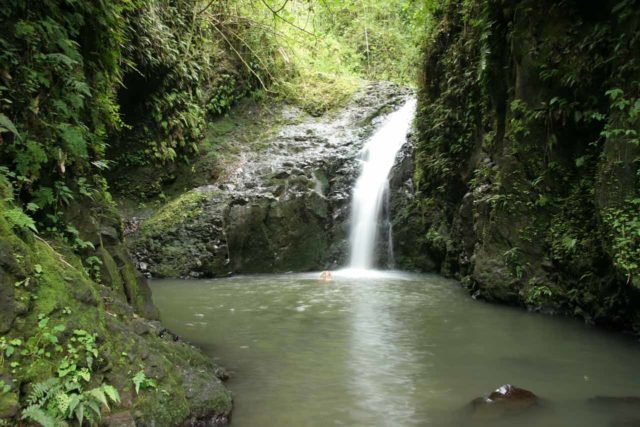 Maunawili Falls – It was a bit of a hike involving several stream crossings as well as a sense of adventure, but when we got to this waterfall, we saw dozens of people enjoying the scene while more daredevil types were doing cliff dives into the deep plunge pool below the falls. Also along this hike, we saw fluted pali that reminded us of something we might have seen on the Na Pali Coast of Kaua'i.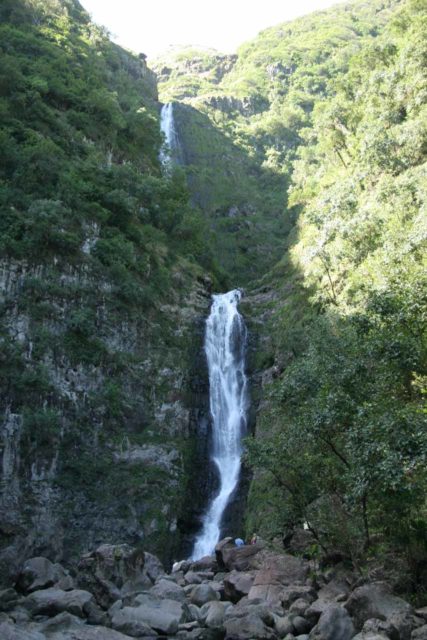 Moa'ula Falls – Up until this point, we had only seen this waterfall from the air, but when we did a guided cultural hike in Halawa Valley of Moloka'i, we got to really enjoy this place with a swim as well as some time to revel in its beauty from the ground. Although we didn't get a chance to follow up this hike with a harder one to Hipuapua Falls, this place was still special enough for me to consider it a big highlight of this trip.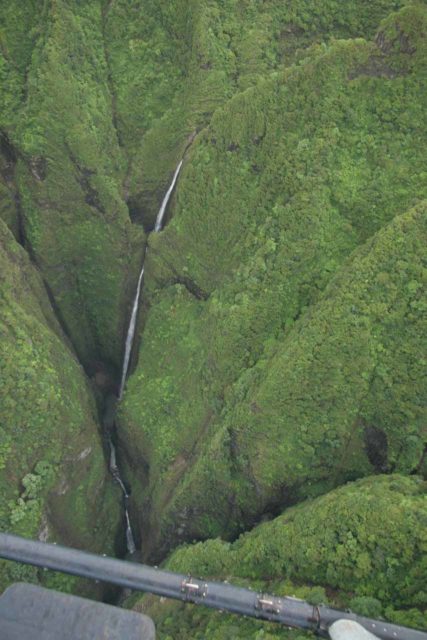 Sacred Falls – We were only able to view this waterfall from the air given the Mother's Day tragedy that occurred nearly a decade prior to our visit. And it was from this vantage point that we could clearly see that this was far and away the best waterfall on O'ahu. And while the chopper ride wasn't that great, this waterfall alone was worth taking to the air for.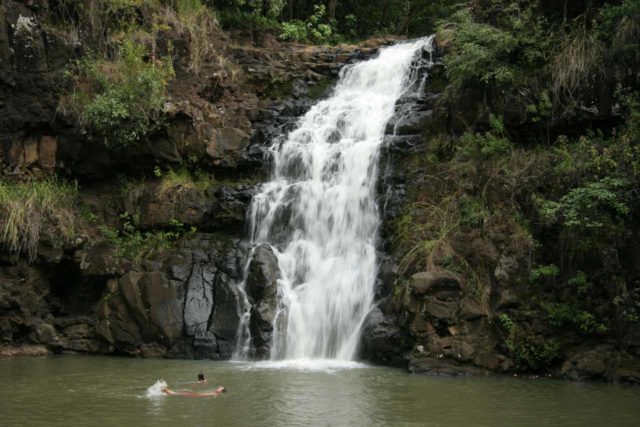 Waimea Falls – It's not often that you can swim in front of a waterfall like this with a lifeguard on watch. The walk to get to this falls involved going through an attractive botanical garden so it was a great chill out experience on the North Shore of O'ahu.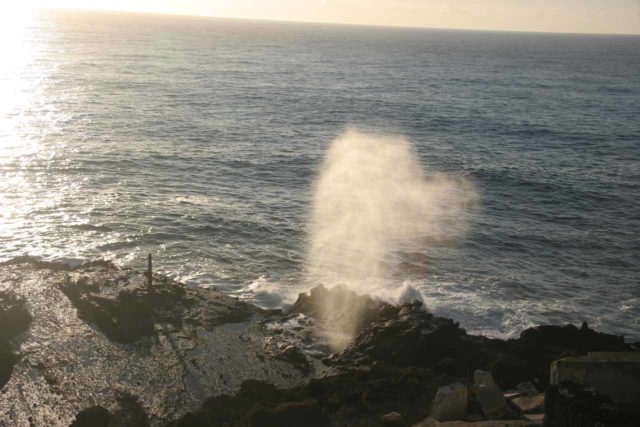 Halona Blowhole and Sandy Beach – These southeast Oahu attractions were on the quieter side of the Diamond Head on windward Oahu. Against the morning sun, we saw how the blowhole's spray lit up and contrasted very well against the darker backdrop for great photos. And the nearby beach was also a great place to chill out and feel the sand beneath your toes.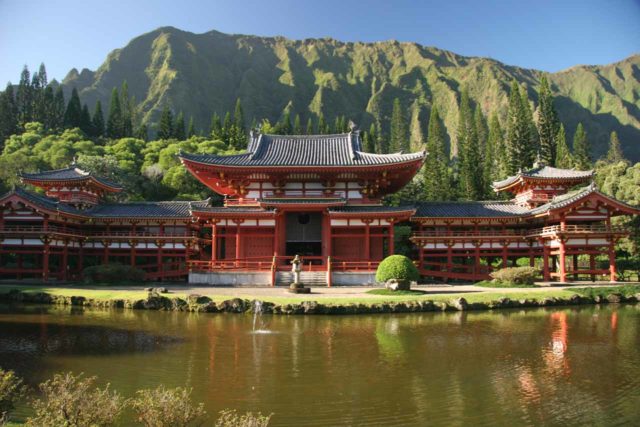 Byodo-in Temple – This Japanese temple was a great place to chill out while watching the juxtaposition of the red temple against the fluted wrinkly cliffs in the background. During our visit, it was quiet and serene, which was perfect for zenning out.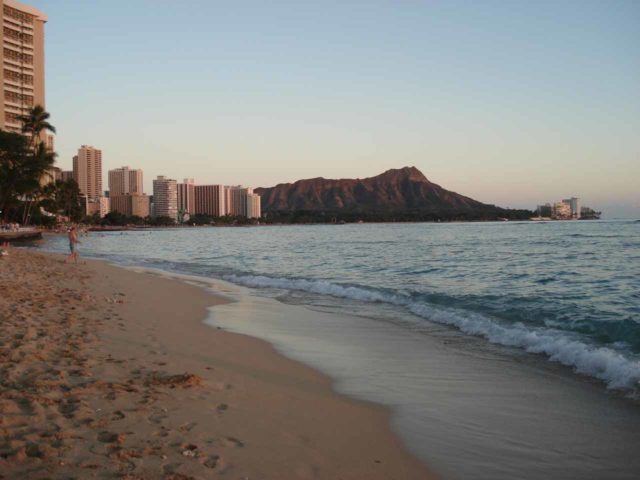 Waikiki Beach – There's a reason why this beach is so popular and well-known, and there's indeed an energy and buzz from all the people who visit this island and converge on this sandy spot to watch the sunset, or enjoy a night out on the town, or have a good 'ol time with the family.
Travel Itinerary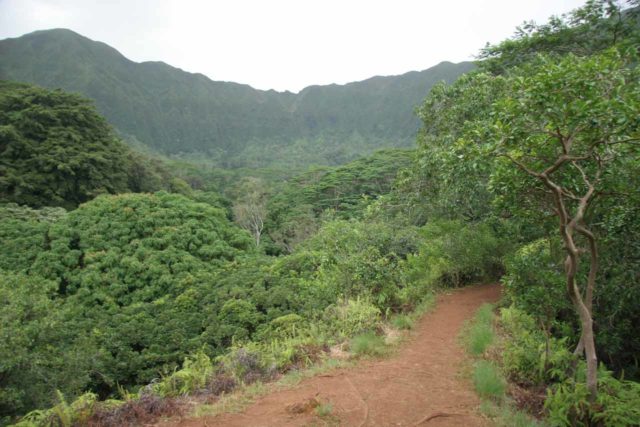 Day 1: Fly from Los Angeles to Honolulu
This was a travel day, where we picked up the rental car upon arriving in Honolulu, then we visited Manoa Falls as well as Maunawili Falls with a stop at the Pali Lookout along the way.
Day 2: Day trip to Moloka'i
This was a busy day that started with a short flight to Ho'olehua on Moloka'i Island. Then, we picked up the rental car, and ultimately joined the Halawa Valley Cultural Tour to visit Moa'ula Falls. We also saw Hipuapua Falls during the drive. After the tour, we had time to drive around to the Kalaupapa Overlook as well as checking out the phallic rock. When all was said and done, we returned the rental car, then waited for our flight back to Honolulu, eventually getting there in the evening.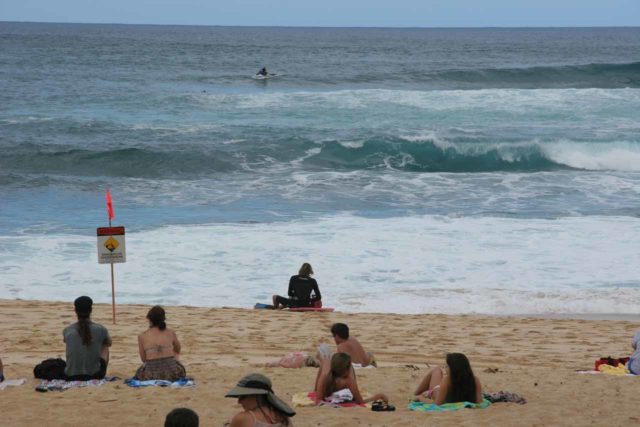 Day 3: Day trip to La'ie and the North Shore
We started the day driving up to the botanical garden containing Waimea Falls. Then, we headed east briefly checking out the surf competition at Sunset Beach before getting to Turtle Bay resort for a helicopter ride over Sacred Falls. In the evening, we chilled out at the Polynesian Cultural Center and experienced one of the better luaus we've participated in.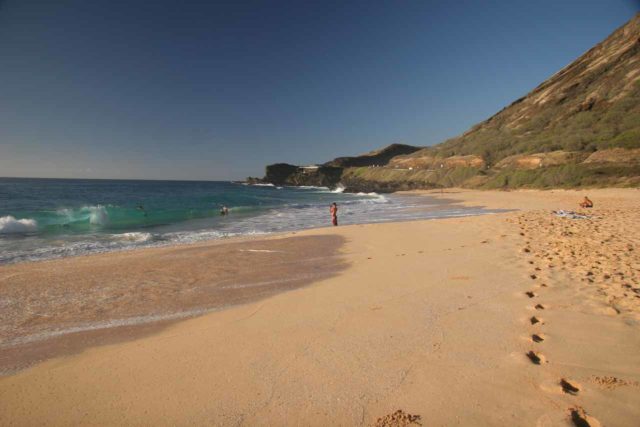 Day 4: Day Trip to Eastern Oahu
We drove to the east visiting the Halona Blowhole as well as Sandy Beach. Then, we continued north to check out the Byodo-in Temple as well as the Pali Lookout. While at the Pali Lookout, we did the longer hike to Likeke Falls. Later in the afternoon, we visited the Kapena Falls as well as the tricky-to-find Waikahalulu Falls. Finally, we watched the sunset at Waikiki Beach.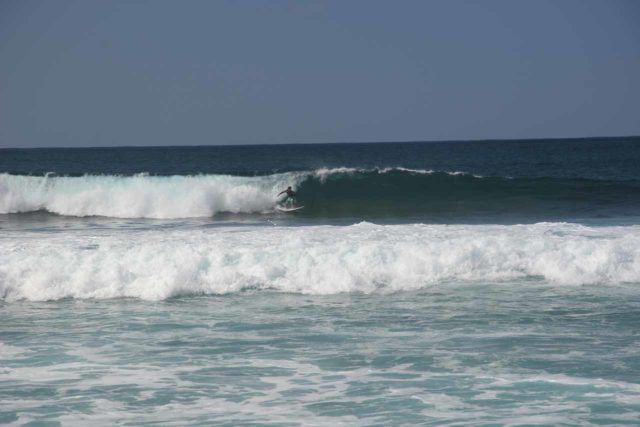 Days 5-6: Fly home to Los Angeles
We had the morning to go back up to the North Shore to watch some people surfing the perfect barrel breaks at the Bonzai Pipeline. After lunch in Haleiwa, we then returned to Honolulu to return the rental car and take the red-eye flight home. I wound up going to work the next morning when we arrived at LAX.
Trip Reports
Waterfalls included in this itinerary
Visitor Comments:
Got something you'd like to share or say to keep the conversation going? Feel free to leave a comment below...
No users have replied to the content on this page