This Early Summer Pacific Northwest Itinerary covered 18 days in spanning a long loop covering Eastern Nevada, Southern Idaho, Washington, Oregon, and Northern California.
In a way, it was an attempt by us to escape the hot and dry Summer of Southern California, but little did we realize that we were about to get hit by an unprecedented heat wave in the Pacific Northwest (especially in Washington and Oregon).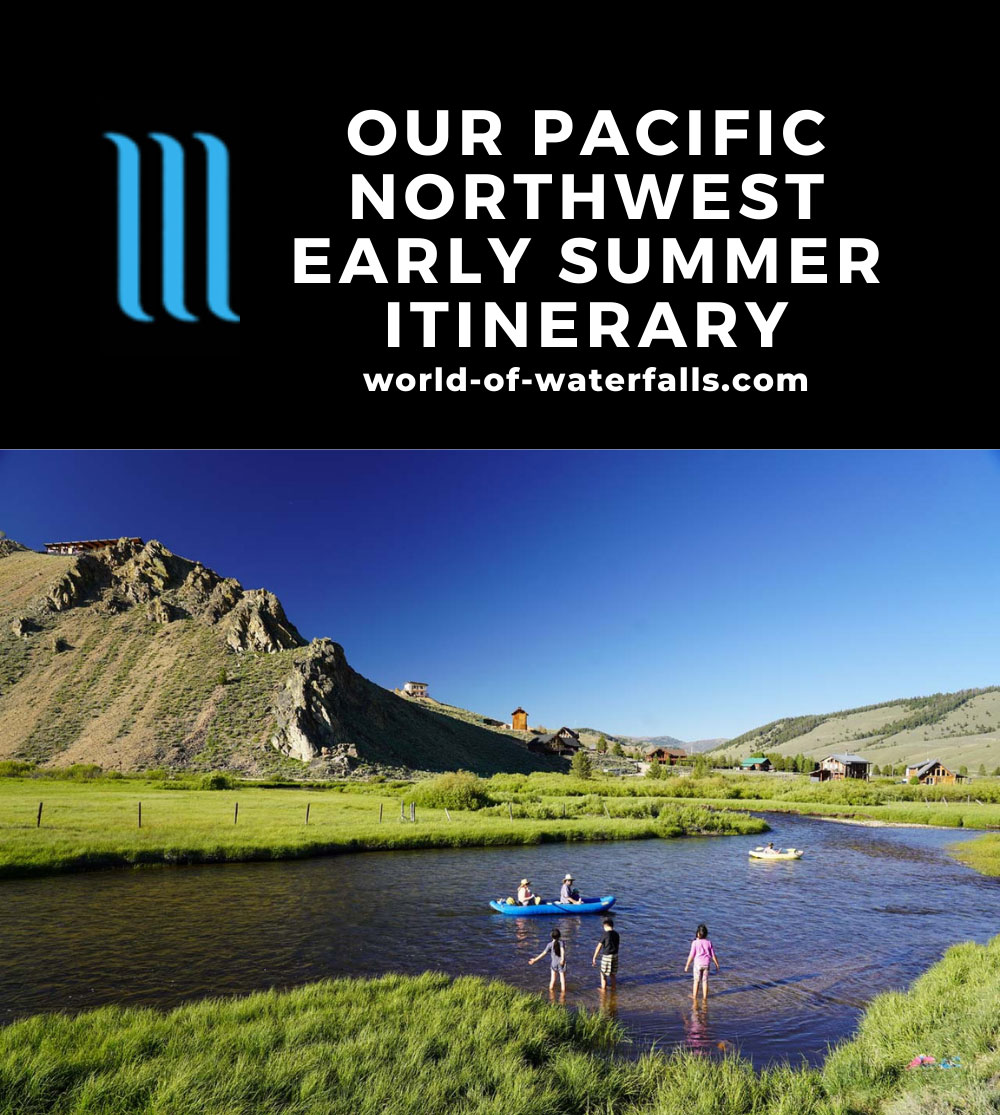 In fact, it was actually cooler back home than the 110+ F temperatures we were getting throughout Oregon (including Portland and Ashland).
Nevertheless, we also visited waterfalls that we had never visited before, and we had my parents with Tahia's cousins join us in the first week of the trip before breaking off and just doing our usual party of 3 for the remainder of the trip.
This trip was also strategic in that we avoided the popular National Parks like Yosemite, Yellowstone, and Glacier among others, and instead, we hit the lesser known ones like Great Basin, Crater Lake, Mt Rainier, and Olympic among others.
Even with COVID-19 restrictions being lifted, we were still careful with the kids who still couldn't be vaccinated, and all the while people were going on road trips in droves!
Here's a brief summary of what we managed to do on this trip…
Trip Map
This map and its markings were produced by this app.
Trip Highlights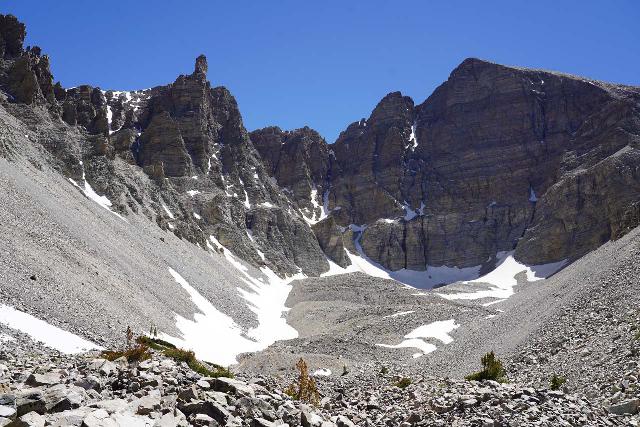 Wheeler Glacier – in my mind, this was the signature hike of Great Basin National Park as it brought us to the cirque containing Nevada's only glacier (though with Global Warming, its existence is in threat). It took a modest hike to get to the glacier while offering the chance to visit alpine lakes as well as a grove of ancient bristlecone pine trees.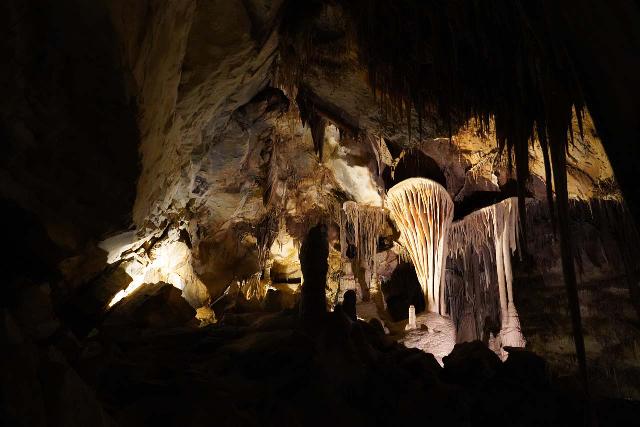 Lehman Caves – although COVID-19 restrictions limited the amount of the cave that we were able to visit, we still got to see the eccentric parachute shield formations that seemed to be unique to the cave. The kids seemed to enjoy it, and it was quite cool compared to the intense desert heat outdoors.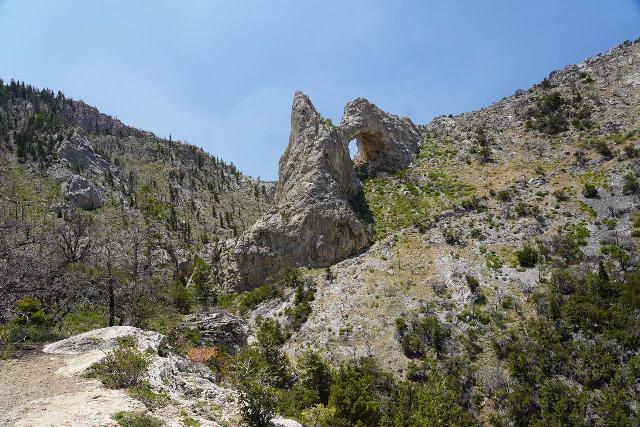 Lexington Arch – this was the biggest arch formation that we were aware of in Great Basin National Park, but we definitely had to earn it with a hot and dry hike in a fire-scarred valley after some degree of high-clearance driving to reduce the amount of hiking under such conditions. That said, Mom and I had the viewpoint to ourselves for a bit where we got to have a nice picnic while staring at this eccentric bit of geology.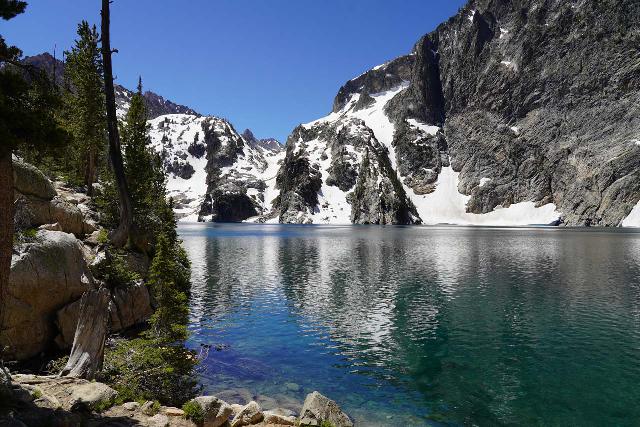 Goat Lake (and Goat Falls) – this was the lone waterfalling excursion when we visited Stanley, but I found the waterfall to be merely a side attraction to the remote lake deep in the Sawtooth Wilderness. Experienced hikers only for this one, though.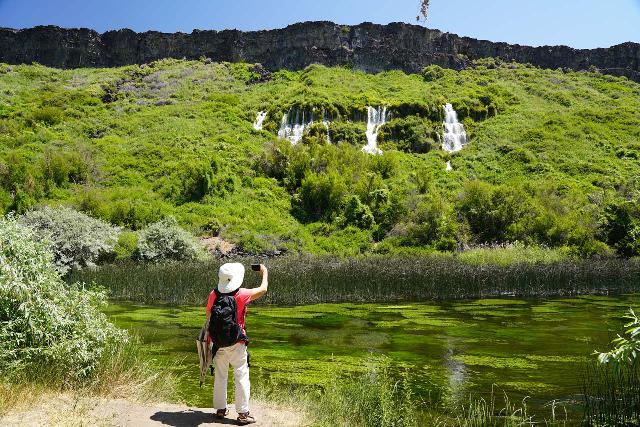 Ritter Island Waterfalls – unlike the first time we came here back in April 2021, this time we explored more of the island, which included the Minnie Miller Falls and the Guernsey Dairy Farm. Since our visit came on a very hot day, we appreciated the shade at the picnic area to relax a bit.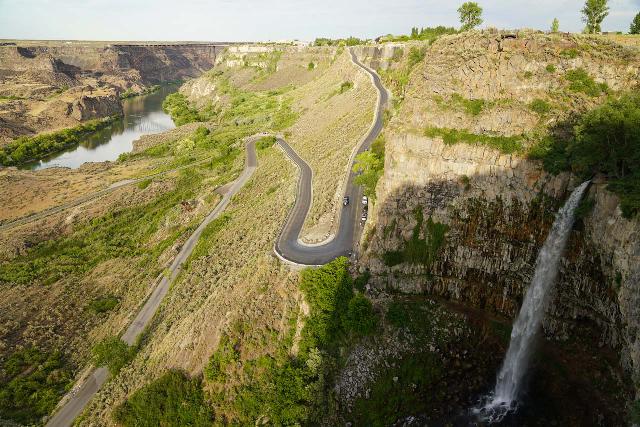 Perrine Coulee Falls – with this being our third trip that included this waterfall, we appreciated the increased flow thanks to irrigation needs further upstream that actually made this waterfall more vibrant than when we saw it a couple of months ago. However, I particularly enjoyed sharing the experience with my parents as well as my niece and nephew.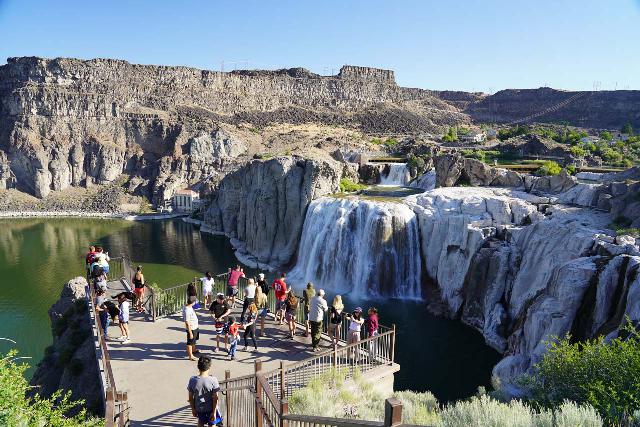 Shoshone Falls – this may be the signature waterfall of Twin Falls, Idaho, but getting to share it with family made it all the more special. Heck, we even witnessed it being turned off and being turned back on again, which was something I didn't think I'd be witnessing on a single visit.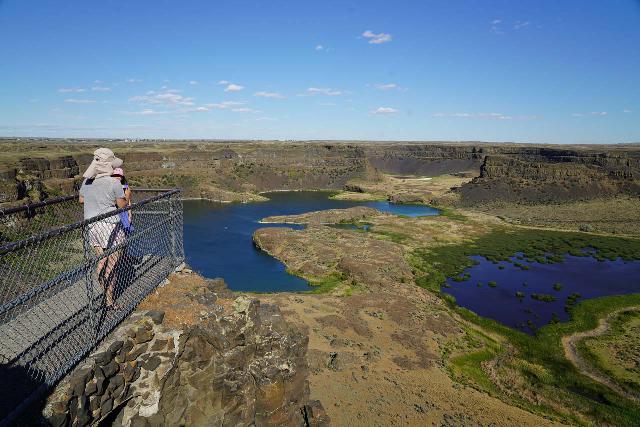 Dry Falls – this was the remnant of a massive flash flood of at least one (maybe many) of the Great Missoula Floods during the last Ice Age. The size of the cliffs where the waterfall used to be was so mind-boggling that we couldn't even see the other 2/3rds of it!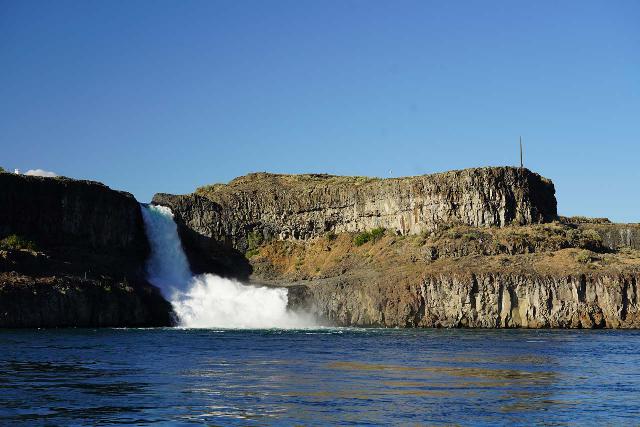 Summer Falls – this waterfall was actually man-made, but it was next to a pleasant picnic area with a bit of a chill vibe even though swimming here was dangerous. It also contrasted with Dry Falls in that at least we saw flowing water and even a rainbow in its mist.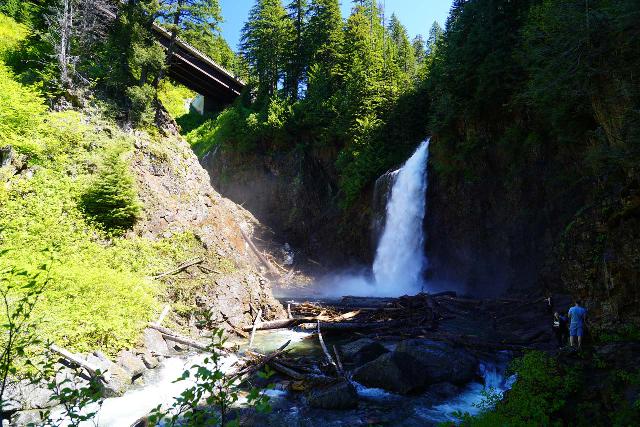 Franklin Falls – this gushing waterfall by the Snoqualmie Pass was surprisingly very popular even though we reached it by a 3-mile round-trip hike. I kept asking myself how we did not visit this waterfall in all the times that we've visited Julie's relatives in Seattle?!?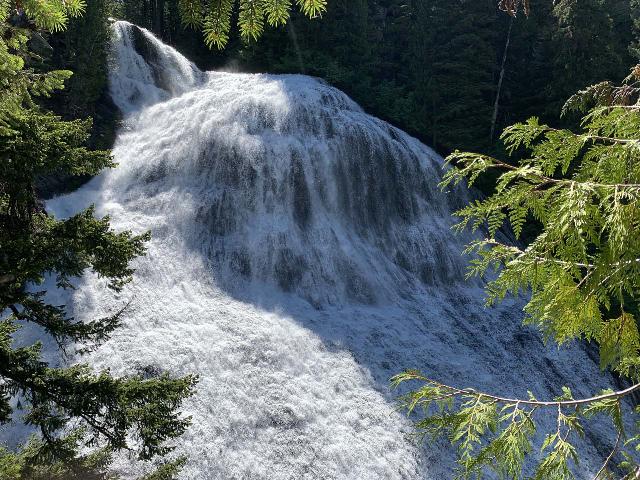 Walupt Falls – this was a rather obscure waterfall that only intrepid scramblers have managed to bring out to the internet for others to try their hand at doing the adventurous scramble to reach it. And I'd have to say its unique shape made it compelling to go through the trouble. It certainly got me to act though I'd have to say that I wouldn't recommend that it's for the non-experienced hiker.
Clear Creek Falls – it's not often I get a chance to explore the area east of Mt Rainier, but on this recent trip, I finally got my chance. And I loved the expansive views towards Rimrock Lake as well as the impressive plunging waterfall, which was bigger than what the overlooks revealed.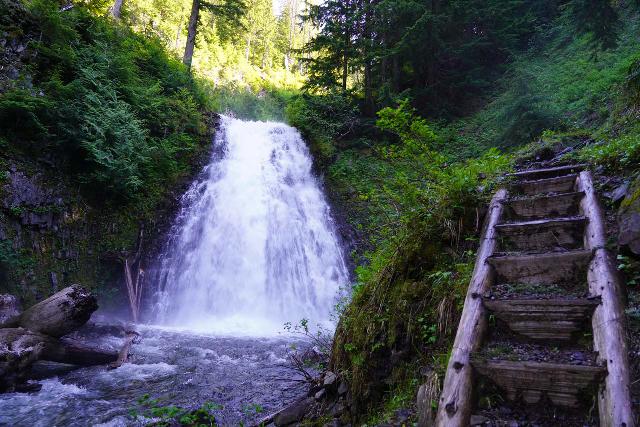 Martha Falls – about 10 years ago, we saw this waterfall from across Stevens Canyon, which revealed its long cascading trajectory. But this time around, I managed to get close to this waterfall, which revealed far less of itself, but at least it offered a respite from the impending heat wave that was about to slam the Pacific Northwest.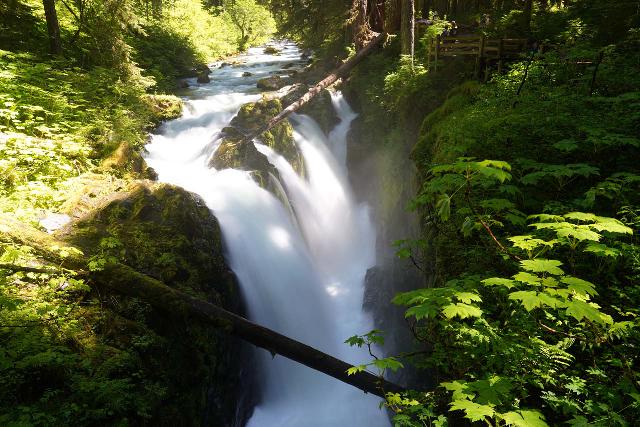 Sol Duc Falls – we visited this waterfall in very different circumstances (i.e. it was lush and rainy) whereas our latest visit was under warm (even muggy) sunny skies. But with our daughter finally getting to experience this place, it was also a highlight because of our Q-time amidst the lush, old-growth forest where it seemed like time stood still.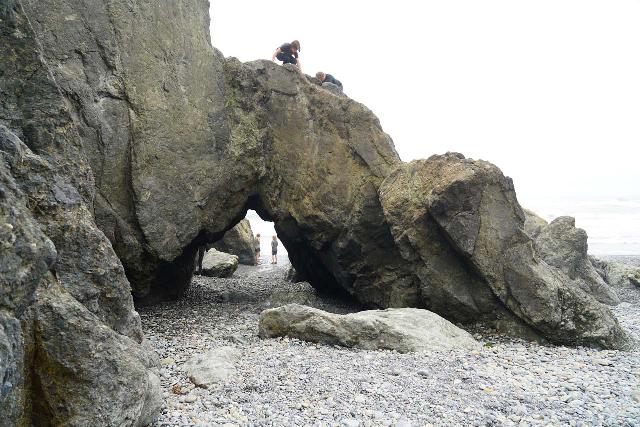 Ruby Beach – this was another attraction that we visited about 10 years ago, but this was one experience where fog rolled in just when we showed up (pretty much like that last time we were here). But we did a little more exploring this time around and discovered more arches as well as intriguing driftwood at this very popular spot on the Washington coast.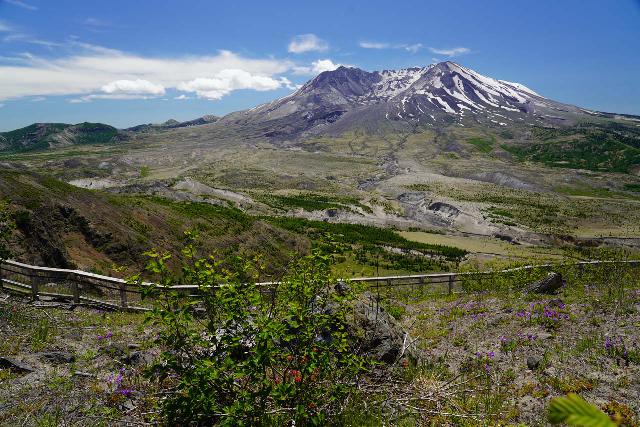 Mt St Helens – this trip was the first time where we got to experience Mt St Helens from within its blast zone as seen from the Johnston Ridge, where one researcher who opted to stay perished in the eruption that took place in May 1980. The drive was atmospheric, but I found the overlooks peering across the barren landscape still scarred from that fateful event over 40 years ago!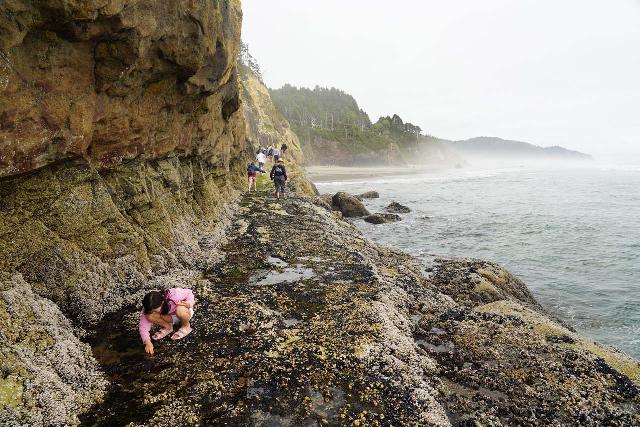 Hug Point – the main reason for this repeat visit two months after the Spring Break trip was to let Tahia experience the tide pools atop the curious mussel-filled shelf, where she loved checking out the anemones, crabs, and other life to be found here. And, oh yeah, the waterfall was actually still flowing despite the fact that we knew it was seasonal.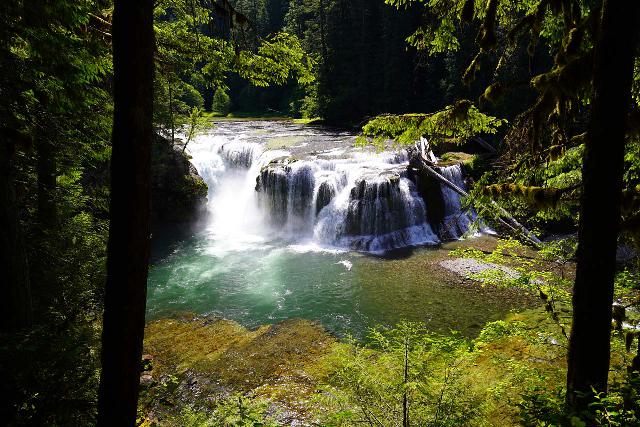 Lower Lewis River Falls – Julie said that this was her favorite waterfall of this trip as it pretty much ticked all her boxes as far as what makes a good waterfall – the size (especially the width), the location, and the volume. We scored a last-minute permit to come here and not be turned back, and we had an easy time seeing this impressive falls on the day before the onset of an unprecedented heat wave so we're glad to have made our visit when we did.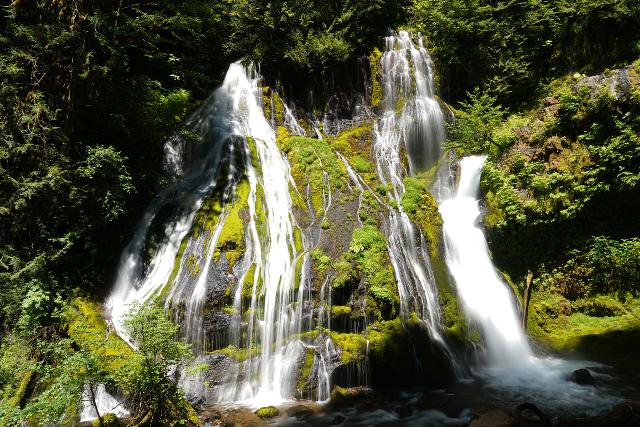 Panther Creek Falls – when we visited Falls Creek Falls about 12 years ago, we lamented not having the opportunity to visit this waterfall on that trip. So it was always on our radar, and it took that much time to finally get a chance to come here to experience another Gifford Pinchot Waterfall before the onset of an unprecedented heat wave would inundate the Pacific Northwest…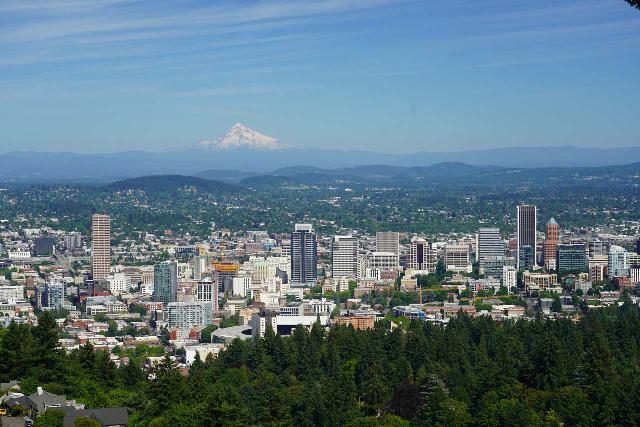 Portland – even though the combination of COVID-19 and BLM riots really affected Rip City, there were still pockets of charm like our first time visiting the Pittock Mansion for not only a bit of the Rose City's history but also a nice panorama over it. It wasn't a Portlandia spot, but it was definitely something worth doing.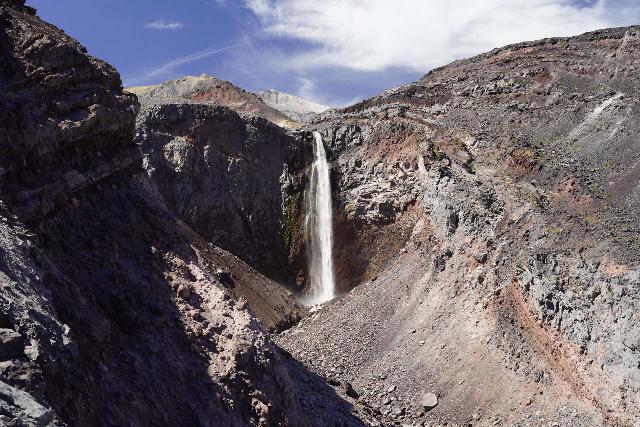 Loowit Falls – this was certainly the most atmospheric hike that I did on this trip, and I was glad I did it because not only did I hike into the heart of the blast zone of Mt St Helens, but it culminated in this surreal nearly 200ft waterfall making the effort to get here every bit worth it!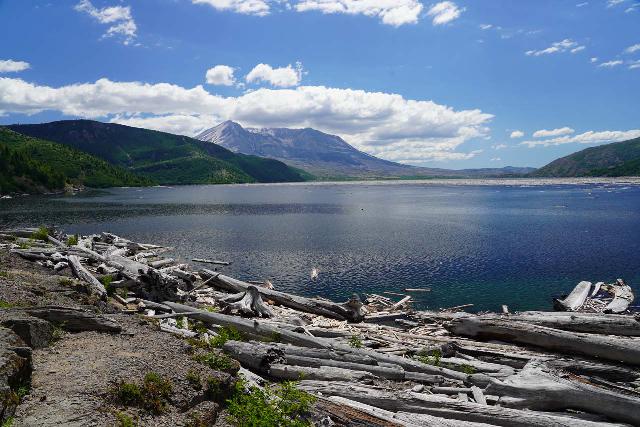 Harmony Falls – the former 50ft waterfall spilling into Spirit Lake may have been submerged thanks to the major eruption of Mt St Helens, but its smaller replacement gave me the excuse to witness the aftermath of the destruction and recovery right from the driftwood-lined shores of the aptly-named lake.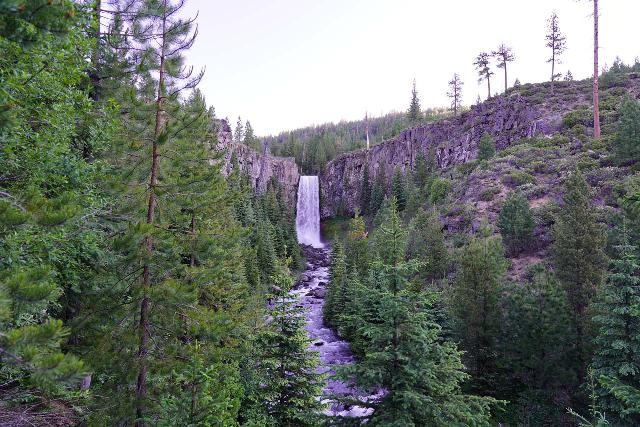 Tumalo Falls – this very popular waterfall was conveniently accessed via a 15-minute drive just west of Bend into the Three Sisters region. I managed to experience not only the easy lookout by the parking lot, but also via a trail going to its bottom, and a more sanctioned trail viewing it from the top down.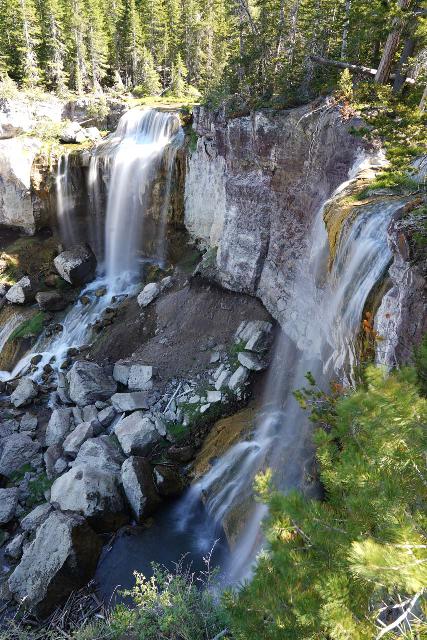 Paulina Falls – this segmented waterfall drained one of two lakes that have filled up the caldera of the Newberry Volcano (one of the largest in the Cascades) near Bend. It was easy to visit so I also managed to do some more exploring to see it from different angles and made myself more acquainted with what the park had to offer.
Benham Falls – this waterfall wasn't part of the original planned itinerary, but an unprecedented heat wave affecting the Pacific Northwest changed all that, and it got me more intimately familiar with the Deschutes River as the largest of its rapids came rushing through a lava field that was the legacy of the the Lava Butte eruption some 7000 years ago.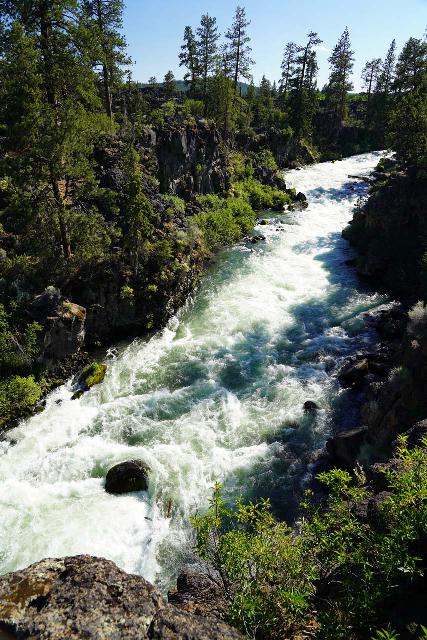 Dillon Falls – similar to Benham Falls, this waterfall was also on the Deschutes River near Bend, and it was also a series of turbulent rapids amongst lava fields. However, this one was a bit more wild since it didn't have dedicated overlooks so I definitely had to carefully do a little scrambling and risk assessment to experience it properly.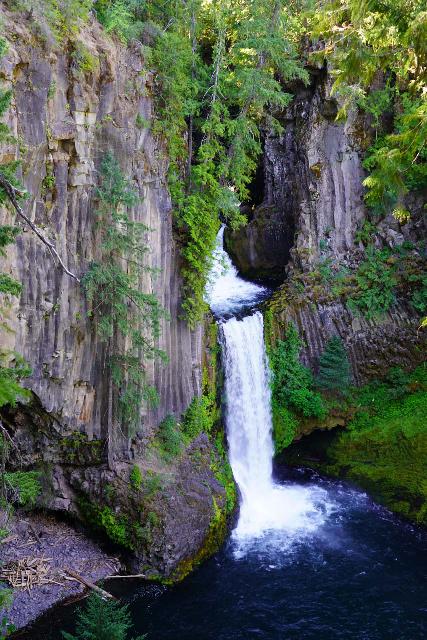 Toketee Falls – this was a spontaneous and unplanned repeat visit for me, but it was the first time Julie and Tahia got to see this striking basalt waterfall in Southern Oregon on our way to Crater Lake. And it definitely elicited similar reactions from them as it did to my parents when we first looked upon it some 5 years ago!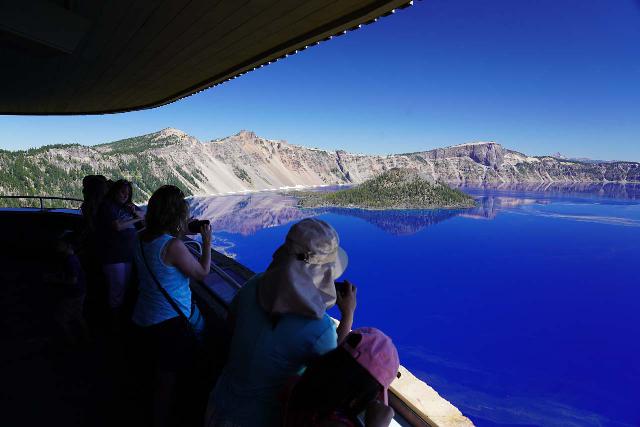 Crater Lake – this was the first time that our daughter got to witness this sapphire blue lake in Southern Oregon, and we even got to have a shaded picnic to fight off the unprecedented heat wave that hit the Pacific Northwest hard during our visit.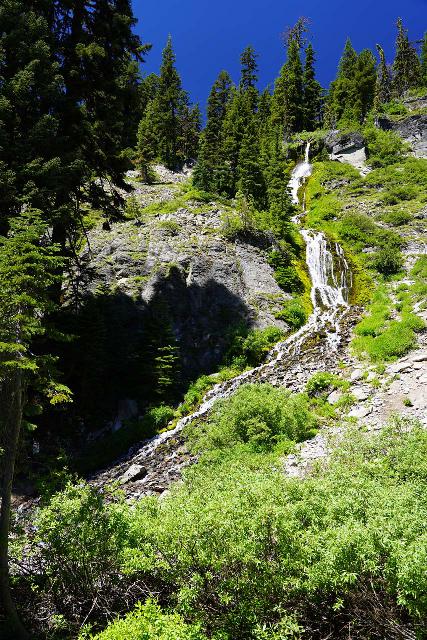 Vidae Falls – this attractive roadside waterfall was fed by seepage from Crater Lake down the southern slopes of Mt Mazama so it was a year-rounder. And it made for a nice stop (especially given the intense heat wave that affected our visit) as we made the long drive further south towards Ashland.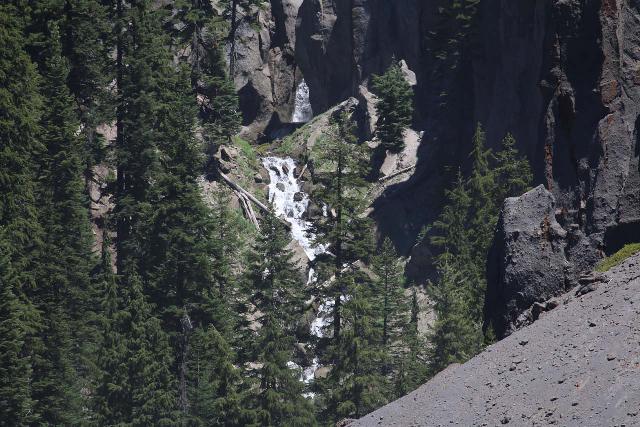 Duwee Falls – this was the last waterfall stop on our trip as this time I came prepared with a telephoto lens to really get a better look at what was said to be the largest waterfall in Crater Lake. Similar to what I witnessed at Mt St Helens with Loowit Falls, this waterfall was also created from a pyroclastic flow so it was surrounded by eccentric formations that only the violent forces of an eruption can create.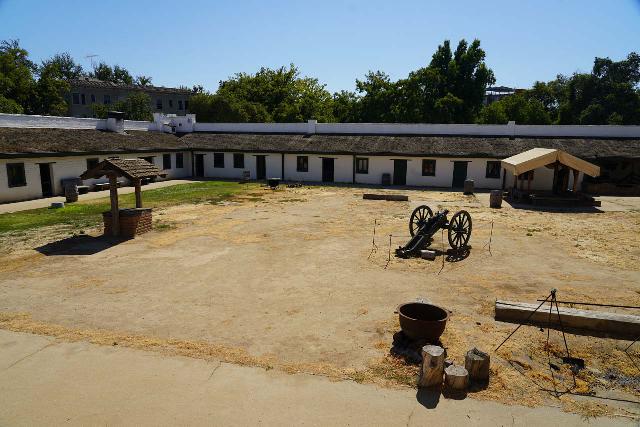 Sutter's Fort- we didn't get a chance to visit this historic and educational attraction in the state's capital, and even though we endured a very hot day to experience it, we actually got a better sense of the people responsible for the creation of the state of California.
Trip Advice
Having rolled with the punches with our Pacific Northwest Spring Break trip just two months prior, this time around, we brought more people and hit even lesser-known spots in an even larger loop than the one we made on that other trip. Here are some lessons learned from this trip that we could share with you…
Stay COVID-19 Safe Although places were opening up and the mask mandates were being lifted, we were also aware of the delta variant (even though many Americans including our politicians weren't) so we still sanitized our accommodations, wore masks, ate outdoors, and stuck to less busy places as best we could to minimize the chances of anyone in our group catching something – especially since we had 3 unvaccinated kids in our party. And I'm glad to report that no one caught anything on this trip.
Adjusting to an Unprecedented Heat Wave The last week of our itinerary was quite a departure from our original plans due to a heat wave where Portland and Ashland were well into the 100s. On the day we cancelled our night in Salem and went to Ashland instead, it was 115F, which was Vegas-like heat!
So it was a good thing we paid attention to the weather forecast and had refundable bookings so we could make adjustments accordingly and not subject ourselves to hiking extensively in dangerous conditions.
Watch Out For Wildlife! In one split second, we almost struck a large elk that dashed across in front of us on the remote US50 between Baker and Ely in Nevada. Luckily, I reacted in time to let the elk pass, which was helped because I had experienced such an incident before in 2003 when I totaled my dad's MPV in Utah when I hit a deer so this didn't blindside me the way the prior one did. Just imagine if we did hit the deer and we were stuck in the middle of nowhere in a remote part of the deserts of Nevada! It just goes to show you that defense driving, even if there's daylight, could mean the difference between a smooth trip or a survival situation!
Historic Columbia River Highway Re-opened After the Eagle Creek Fire in the late Summer of 2017, the Old Columbia River highway was closed for a long period of time (even affecting our visit two months ago), but it appeared to be back online on this trip just in time for Summer. Only a few sections are left to work on, which you can read more about here.
Travel Itinerary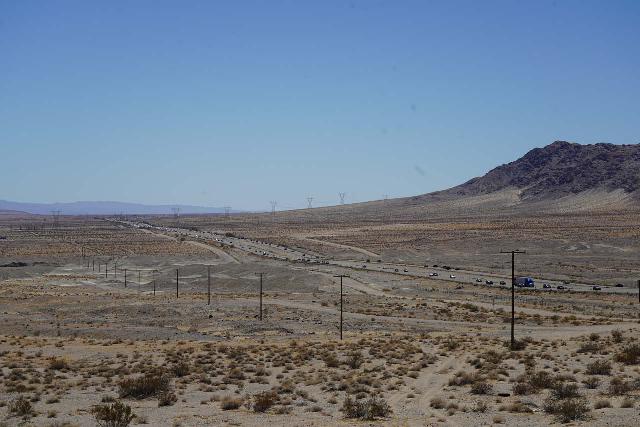 Day 1: Drive from Los Angeles to Las Vegas
The whole point of this day was twofold. First, we wanted to break up the drive from LA to Baker, Nevada. Second, we also wanted to let the kids start off the trip with some pool time. So staying in Vegas was pretty much the spot that let us do both though we made sure to stay far from the strip.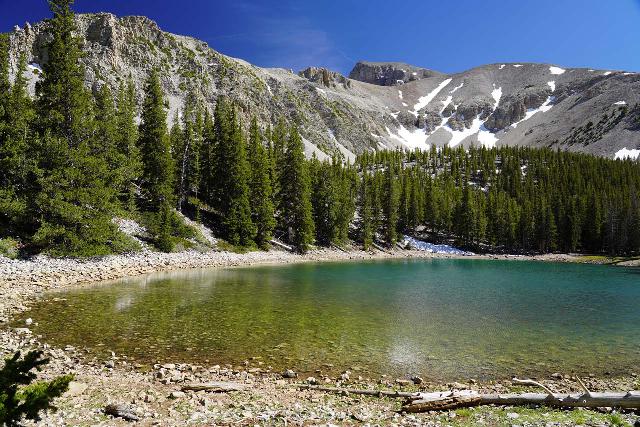 Day 2: Drive from Las Vegas to Baker with Wheeler Peak
Overnight: Whispering Elms (Baker, Nevada, USA)
We spent most of the morning making the long drive to Baker with an early start. When we learned it was too early to check into our accommodations in Baker (we had to stay in 2 different places because there weren't enough vacancies to fit two families so our backup was Border Inn), we spent time going to Wheeler Peak to experience Great Basin National Park.
Whilst over there, the family split up where Mom and I went to Wheeler Glacier while the rest of the family just went to Teresa Lake.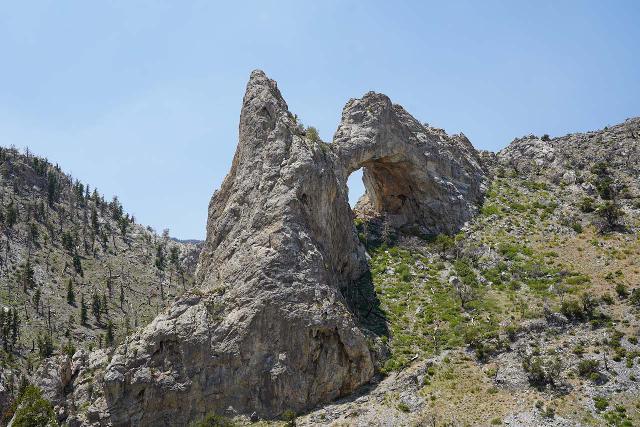 Day 3: Great Basin National Park
Overnight: Whispering Elms (Baker, Nevada, USA)
We started off this day with a pre-booked tour of the Lehman Caves. Then, we split off where Mom and I spent the rest of the day visiting Lexington Arch and the Lehman Creek Cascades.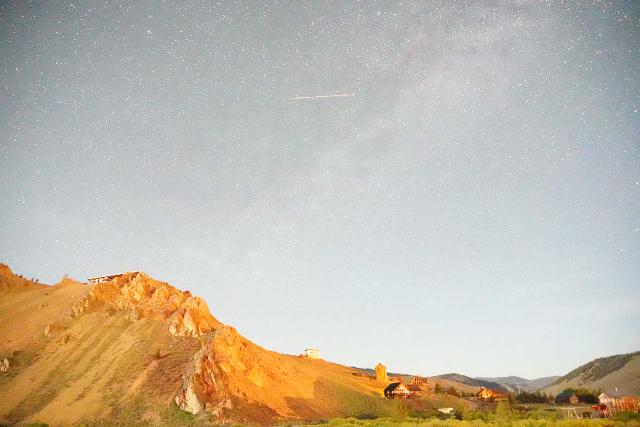 Day 4: Drive from Baker to Stanley
Overnight: Mountain Village Resort Cabin (Stanley, Idaho, USA)
This was a long driving day where we made a lunch stop in Twin Falls for some Afghani food before resuming the drive to Stanley.
We had some time in the late afternoon to enjoy the cabin where both families could finally get to stay together, which let the kids play in Goat Creek, the family having smores over a fire pit, bathing in the jacuzzi, and more.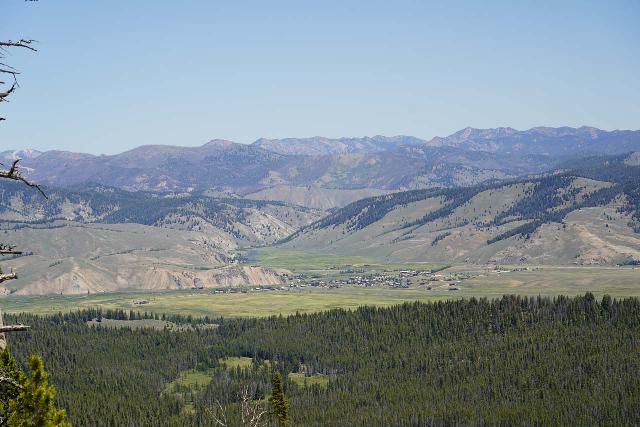 Overnight: Mountain Village Resort Cabin (Stanley, Idaho, USA)
This was another divide-and-conquer kind of day where Mom and I made the gruelling hike to Goat Falls and Goat Lake while the rest of the family rode rapids on the Salmon River.
Then, we settled together back in the cabin in Stanley.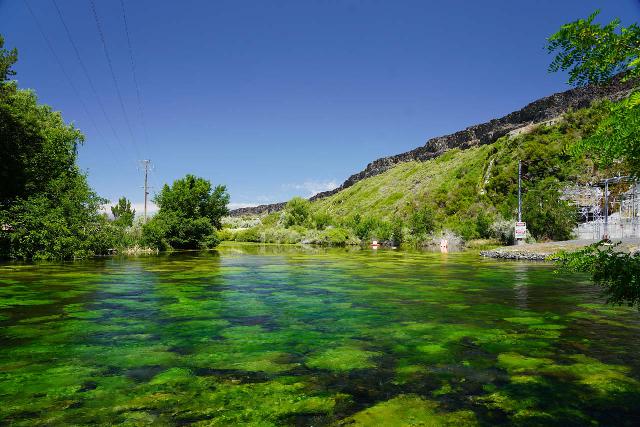 Day 6: Drive from Stanley to Twin Falls
On this day, we backtracked from Stanley to Twin Falls, and then we headed straight for Ritter Island since it was too early to check in.
After Ritter Island, we then checked into Twin Falls, where the kids got to play in the pool there while we made plans for an early family dinner outdoors at Elevation 486.
After the dinner, Mom and I went for a walk along the Canyon Crest Walkway towards Perrine Coulee Falls before deciding to do a late visit to Shoshone Falls.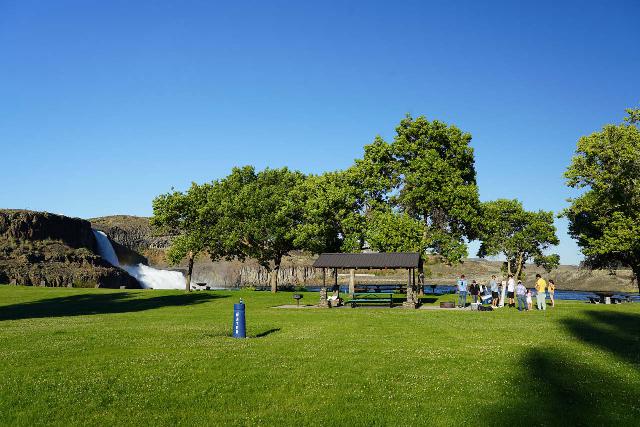 Day 7: Drive from Twin Falls to Boise, and then to Ephrata
We began the day with a couple of quick visits to Perrine Coulee Falls and Shoshone Falls before going to Boise for lunch.
After lunch, the family split off as my parents with niece and nephew went to Reno en route to home while Julie, Tahia, and I continued our road trip as we headed towards Ephrata to visit Dry Falls and Summer Falls.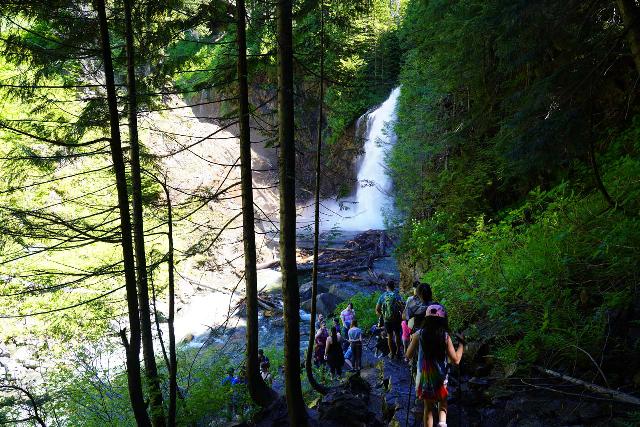 Day 8: Drive from Ephrata to Seattle
This was a short travel day as we drove towards Seattle. Along the way, we visited Franklin Falls before settling down in Seattle.
Whilst in downtown Seattle, we re-visited Kerry Park and ran some errands.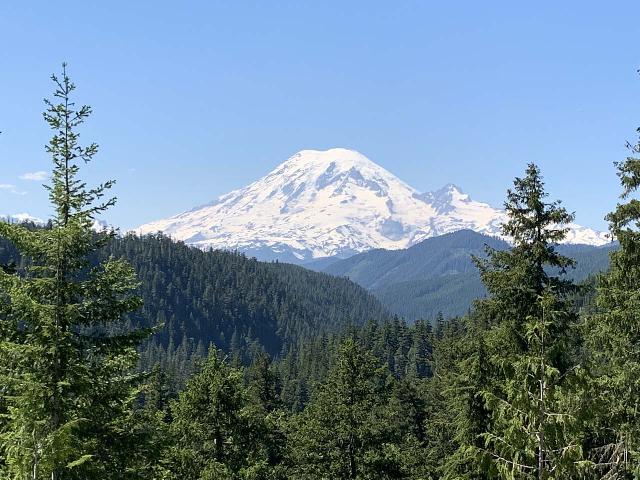 Day 9: Exploring Mt Rainier vicinity
This was a divide-and-conquer day where I went solo on a series of excursions around Mt Rainier while Julie and Tahia stayed in downtown Seattle.
I started the day with a drive and hike to Walupt Falls, and then I went to Clear Creek Falls before going into Mt Rainier National Park to visit Falls Creek Falls and Martha Falls.
Day 10: Drive from Seattle to Forks
Overnight: Kaloloch Lodge (Forks, Washington, USA)
This was mostly a travel day where we went from Seattle to Forks with a detour to Sol Duc Falls and the Salmon Cascades.
We also fit in a visit to Ruby Beach before settling in at the Kaloloch Lodge.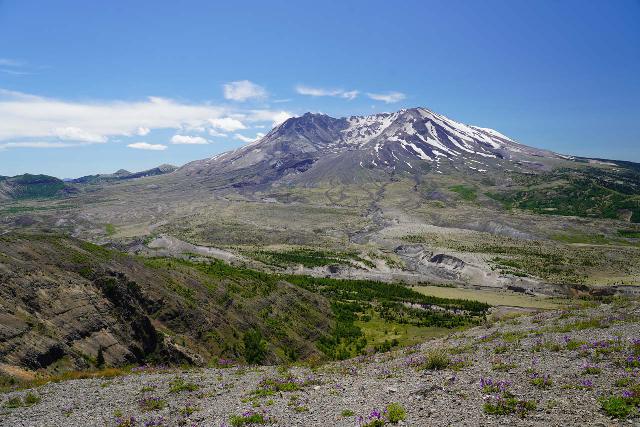 Day 11: Drive from Forks to Cannon Beach
Overnight: The Waves (Cannon Beach, Oregon, USA)
This was mostly a travel day where we went from Kaloloch Lodge (just south of Forks) to Cannon Beach with a detour to the Johnston Ridge Observatory in the blast zone of Mt St Helens. When we got to the Oregon Coast, Tahia and I did spend some time visiting the Hug Point Waterfall and the Hug Point Shelf itself.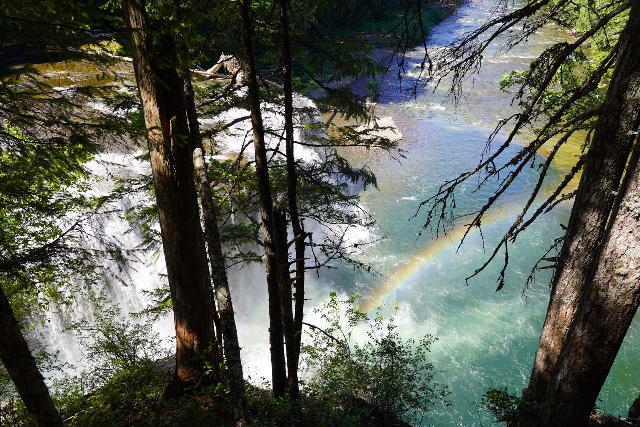 Day 12: Drive from Cannon Beach to Portland
Overnight: Hyatt House (Portland, Oregon, USA)
On this day, we started off by heading back by way of Astoria and Longview towards the Lower Lewis River Falls after having secured a permit last night.
Then, we headed south towards Carson with a detour to Panther Creek Falls before heading to Portland, where we'd stay for the next 2 nights.
And while in Portland, we spent some of the afternoon going up to the Pittock Mansion for a commanding view over the city before having some Vietnamese food for dinner.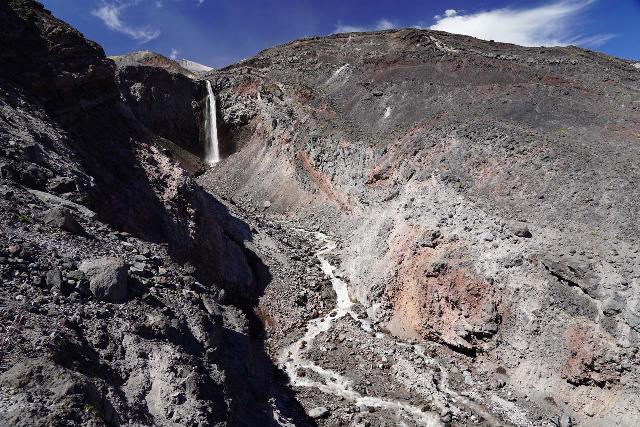 Day 13: Day trip to Windy Ridge on Mt St Helens
Overnight: Hyatt House (Portland, Oregon, USA)
This was another divide-and-conquer day where I spent the whole day driving to and hiking to both Loowit Falls and Harmony Falls before rejoining back in Portland.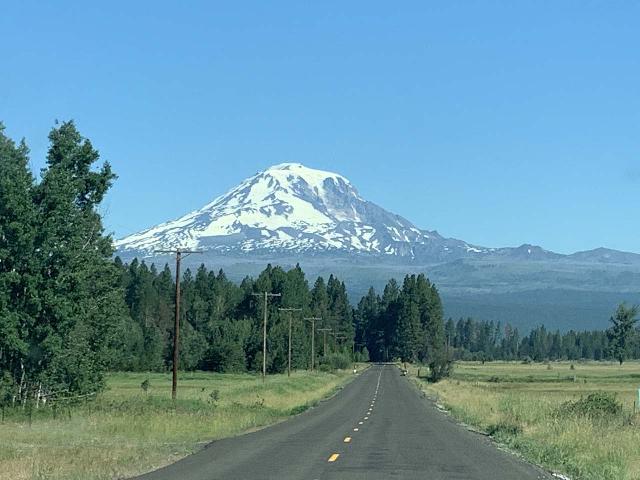 Day 14: Drive from Portland to Bend
On this day, we started off with a detour to Outlet Falls before backtracking to Hood River for some lunch. Then, we resumed the long drive south to Bend.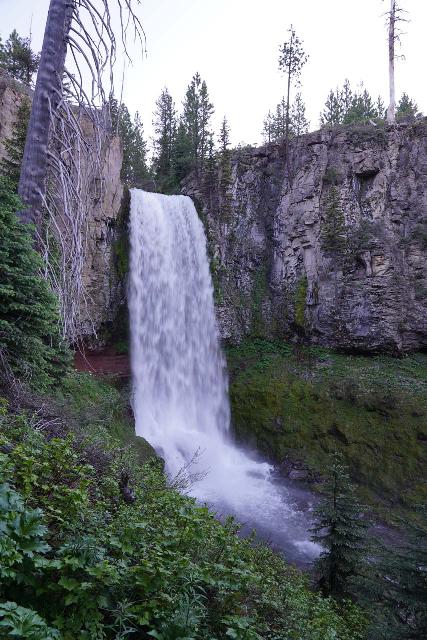 Day 15: Waterfalls around Bend
On this day, we got an early morning start to visit Tumalo Falls and then went to Paulina Falls.
In the afternoon, I went solo and visited both Benham Falls and Dillon Falls.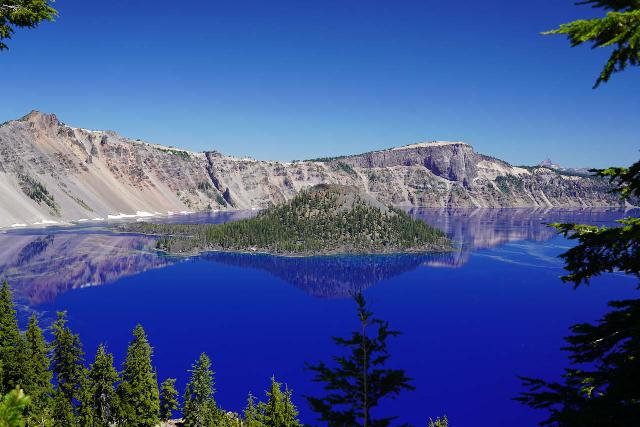 Day 16: Drive from Bend to Ashland via Crater Lake
On this day, we headed south from Bend towards Crater Lake with a detour to Toketee Falls.
Then, after having a picnic lunch in Crater Lake, we visited Vidae Falls and Duwee Falls before ending the day in Ashland.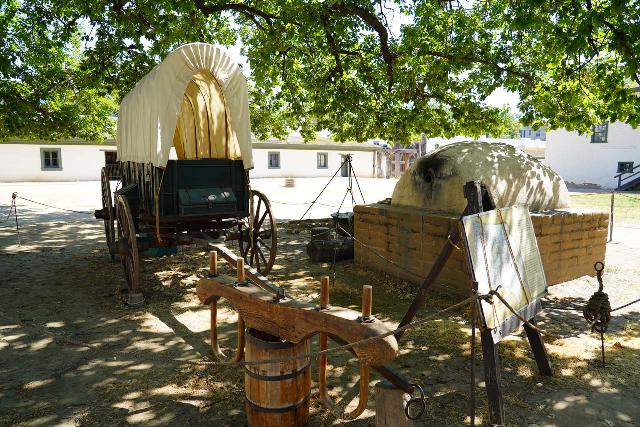 Day 17: Drive from Ashland to Sacramento
This was another travel day where we drove from Ashland all the way to Sacramento, where we had a lunch, then we fit in a visit to the Sutter's Fort, and finally we had a dinner in town.
Day 18: Return to Los Angeles
This was an uneventful driving day with a brief stop for a King Taco lunch in Glendale before fighting the infamous LA rush hour traffic to get home.
Best Places We've Stayed At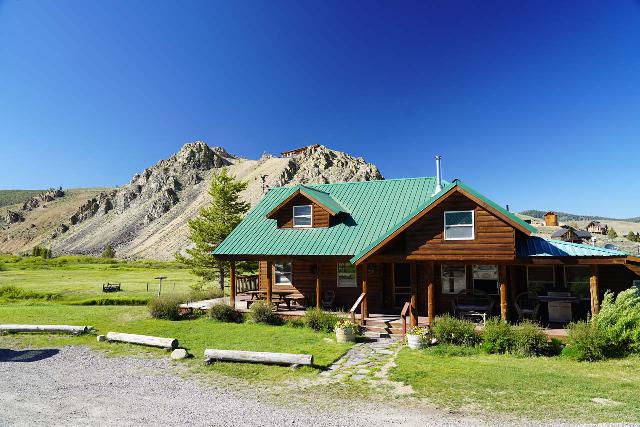 Mountain Village Resort Cabin, Stanley – Of all the accommodations we stayed in on this trip, this was by far the best one.
That's because it was perfect for two families (my parents with niece and nephew) along with our usual three while having an outdoor jacuzzi, Goat Creek to play in, a fire pit for night time smores, morning views of the Sawtooth Mountains, and a large cabin to boot complete with pool table, dining room, full kitchen, and 4 bedrooms with 2.5 bathrooms.
One of the bedrooms was actually a "Big kids loft" that required a ladder to access, which the niece and daughter really loved. And to top it all off, I was able to see the Milky Way Galaxy at night right from the backyard of the isolated, private cabin.
It wasn't cheap, but if you reason it out by assuming it was pretty much like getting 2 rooms (1 per family) over 2 nights each, then the cost actually worked out, but we really did have to commit a 50% deposit so we had to be sure no one was backing out.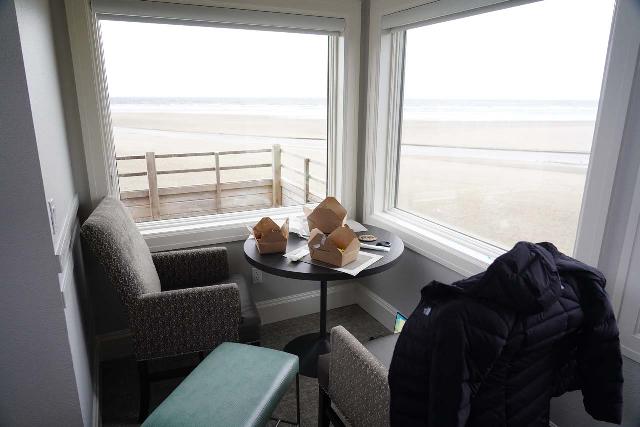 The Waves, Cannon Beach – Once again, we spent a night on Cannon Beach at this motel, which actually had a kitchen. However, the room we got this time wasn't as nice as the corner room we got just two months prior. I guess competition for accommodations really heats up in the Summer.
Nevertheless, it was still one of our favorites on this trip, which is why I wanted to mention it again, because we really liked it despite the room being not as nice as the first time around.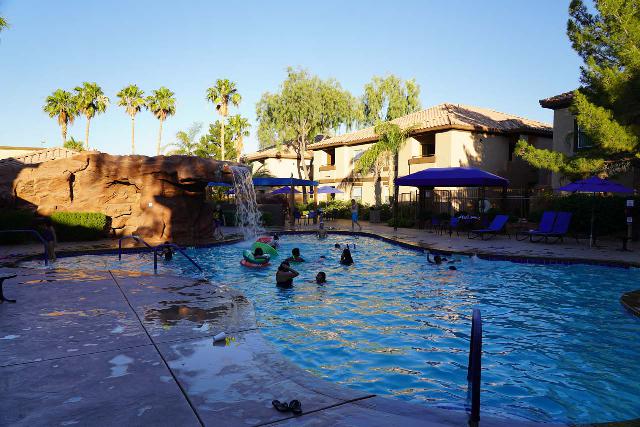 Desert Paradise Resort by Diamond Resorts, Las Vegas – The nice thing about this off-the-strip accommodation is that it's spacious and has a full kitchen so we used one of the two rooms we booked as sort of the gathering place for the two families.
However, the real big draw (and why I'm mentioning it here) is the big swimming pool, which featured a waterfall and lots of space for the kids to socially distance for the most part. Indeed, with extreme desert temperatures in the 110+ F range, the kids really enjoyed themselves and got them stoked about this trip right from the get-go.
So in this case, it wasn't so much the location, but it was the family-friendly amenities that really made this place stand out on this particular family-oriented trip…
Trip Reports
Waterfalls included in this itinerary
Visitor Comments:
Got something you'd like to share or say to keep the conversation going? Feel free to leave a comment below...
No users have replied to the content on this page