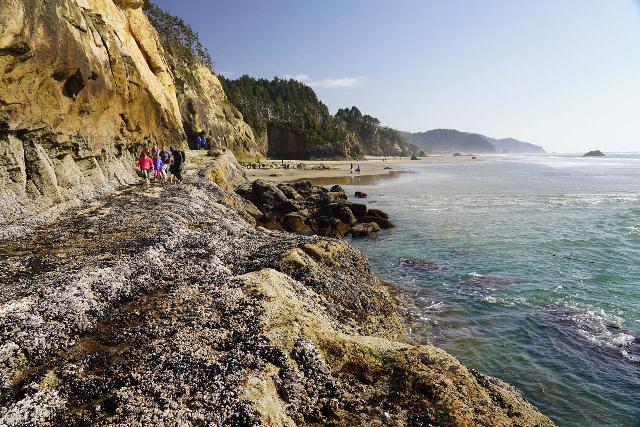 1-April 2021 to 11-April 2021:
Next, we drove towards the Lan Su Garden but the drive up 4th street was a bit of a depressing scene of lots of boarded up businesses and rif raff with tent cities everywhere.
If there was a place that was perhaps most adversely affected by the global pandemic, it was probably Portland as the rough downtown area kind of reminded us of how quickly you move from the gentrified areas of downtown LA towards Skid Row.
But with all the anti-Asian sentiment going on, Julie was especially afraid of being attacked in the city since it seemed like we were being blamed for the whole pandemic situation…
Indeed, it really seemed like the Dream of the 90s that so endeared a lot of people to the city of Portland looked like it was dead as we drove through the downtown area…
Day 1 (April 1, 2021 – Twin Falls, Idaho): "Lonely Road of Faith"
It was about 4:30am when I awoke to my alarm after having gotten maybe about 4 hours of sleep, but with a long drive ahead of us all the way to Twin Falls, I knew that we as a family had to be efficient.
The itinerary for this Spring Break Trip was to do another long road trip that would start in Twin Falls, Idaho, head west towards Portland and the Oregon Coast, and then end off in Sacramento before going home.
It was sort of a path-less-traveled though I had no disillusions that it was not going to be busy since it was Spring Break, and from last year's experiences, there were lots of people out and about (and probably not working) and going outdoors instead of going to amusement parks or other city-based activities.
So I wasted no time in getting up, and resuming the loading up of the car that we had already started last night.
Usually, early starts like this are a disaster when it comes to getting Julie and Tahia up and out of bed, but they remarkably cooperated roughly a half-hour after I had gotten up.
And thus, by about 5:55pm, we were finally in the loaded up rental car and we were finally out of the house, which was pretty much as on-time as I could have hoped.
Most of the drive out towards the I-15 (as if we were driving to Las Vegas) was as smooth as I could have asked for despite there being some pretty high volume of cars even out this early in the morning.
But we were making pretty good time, and we eventually got to Las Vegas by about 9:25am where we were barely able to make it on a single tank to a gas station just east of downtown Las Vegas (in not the greatest of areas, mind you).
Ten minutes later, we resumed our drive and not long after that, we then left the I-15 for the US93, where we were now on a long drive headed north across the long part of the state of Nevada.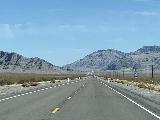 This was a highway that I had never driven before, but it was as if we were headed to Great Basin National Park, which was one of the least-visited and most remote national parks in the lower 48 states of the USA.
I had anticipated a long and desolate drive out in the middle of nowhere, and it was pretty much that.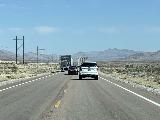 However, there were many big rigs along this two-lane highway (one going in each direction) so we had to do a lot of passing, which was always a dangerous situation considering how many vehicles I saw going in the opposite direction.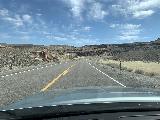 That said, fortunately, this highway was not nearly as high-traffic as the US395 along California's Eastern Sierra spine, and it was light enough that even big rig trucks were passing other big rig trucks or RVs pulling trailers or other vehicles.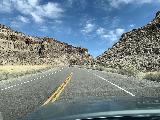 With Southern California getting into the 90s yesterday and forecasted to do the same today, we were worried that the deserts of the Great Basin that we were passing through would be even more brutally hot, and we were dealing with the start of April!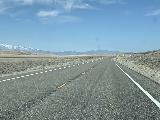 But as we went further north on the US93 for a long stretch, we were surprised to see fairly thick blankets of snow in the mountains flanking the US93 and then the US318.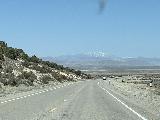 The snow then became an even more persistent presence going north on the US6, which was yet another surprise, and it made me start to wonder if we should take a week to come back to this part of the state this Summer to finally explore the Great Basin National Park.
We wouldn't have the time to do it on this trip, and we'd probably run into complications with the snow if we had changed the itinerary to accommodate it.
But all that snow was a good sign that an early Summer trip where maybe we have another shot at bringing Tahia's cousins along with my parents would be possible, especially with the uncertainty around travel given complications with vaccine rollouts and vaccine passports being established.
Not only that, but our daughter won't be able to have her vaccinations until perhaps first quarter of next year.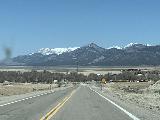 Anyways, aside from one speed trap spot where the speed limit got to as low as 25mph for a fairly significant stretch of one of the towns along the way (and a cop that was on the lookout for speeders), the drive continued on fairly smoothly.
Indeed, at a time when we wanted to minimize contact with people (especially with all the Asian-American hate crimes that were happening in the US) and seeing a lot of Trump 2020 signs along the way (which further undermined our confidence in our safety), taking this less-popular route seemed to be the way to go.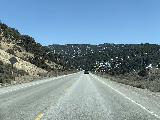 It was about 1:05pm when we ultimately got to the town of Ely, which seemed to be right at the crossroads with the way to Great Basin National Park to the east, Reno to the west, Provo or Salt Lake City all the way to the east, Las Vegas to the south, and Twin Falls to the north.
Julie and Tahia by this time were getting hungry and we happened to see an authentic Mexican place called Rolberto's while filling up on gas.
So we decided to extend our stop in town by getting some burritos and a quesadilla for takeout just so we could see how this place compared to King Taco back at home.
Julie saw the reviews for this place, and it definitely did way better than the Taco Time which was across the street.
So after spending some time having our lunch in the car, by about 1:50pm, we finally resumed the drive north as we were leaving the surprisingly fair-sized town of Ely.
It still looked like the town was surrounded by snow-covered mountains in all directions, and in stretches, there were even small patches of snow off the highways since apparently we must have driven past some spots that got up to about 7200ft in elevation.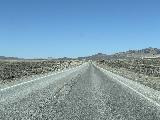 Anyways, the long and desolate drive (save for a few cars and trucks) still went by smoothly though the scenery seemed even more remote than towards the south.
That said, continuing to see the thick snow covering the mountains kept things interesting as far as scenery was concerned, and it turned out to be a rather pleasant drive despite the moments of needing to pass onto oncoming traffic to get beyond slower moving vehicles.
Finally at around 6:30pm, we made it to the familiar Shoshone Falls, where there seemed to be quite a few cars and people visiting here.
We had lost an hour when we passed into Idaho as apparently they observed Mountain Time, so that was a bit of a bummer as we had lost yet another hour after needing to Spring forward earlier this month.
Unlike 8 years ago when Julie and I were last here, no one was collecting an entrance fee this time, and it did appear that the waterfall had a little less flow than it did before as well.
Still, I was kind of hoping to see the waterfall appear even wider than that first time, but it still looked like the right side of the falls remained unimpressive though there were a few segments of flowing water on that side just like last time.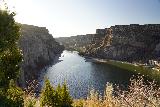 I guess to see Shoshone Falls put on a show, it really had to flood, but how often does that happen? Did we miss that event by a month? Or perhaps the thawing of the snow hadn't hit its peak yet?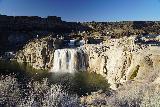 Regardless, we didn't linger for too long at the main overlook for the Shoshone Falls because there were quite a few people here, and (perhaps unsurprisingly), we were the only people wearing masks while no one else was.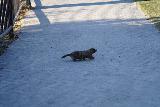 As much as Julie wanted me to try setting up the Manfrotto BeFree 3-Way tripod that we had bought right before this trip, the limited real-estate and traffic kind of made that not a very realistic idea (let alone not a wise one).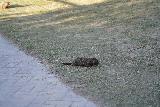 So both Julie and Tahia retreated back to the car, but I wanted to get right back up to the paved Centennial Trail as well as the old Evil Knievel jump site.
Along the way, I saw some interesting-looking marmots grazing or scurrying along the quieter pathways, and when I got to the old jump site (with some fencing still there to prevent people from going down to some lower lookout with no view of the falls), I was the only person there.
After having my fill of this spot, I then backtracked to the parking lot and then headed up a sloping lawn area up to the familiar Centennial Trail.
The old steps and shortcut directly up to that trail was closed, however, and I'd imagine that had more to do with the erosion that was quite noticeable on the hillsides there.
That said, it wasn't that big a deal to do a few more steps up to the paved trail, and there I continued to head a little further away from the Shoshone Falls, where I got to another extending catwalk with a nice frontal view of Shoshone Falls backed by a butte.
Unfortunately, the shadows started to creep further up onto the waterfall, and so that wasn't ideal as the sun was rapidly setting.
But it was quite a nice, quiet spot, as once again, I was all by myself here except for one person who had gotten here by bike, but he was leaving.
I was also checking out an apparent spring alongside the Centennial Trail, which I hadn't noticed the last time I was here.
Aside from one other person zooming by on a bike and a couple that was walking here, it was refreshingly quiet as I had my fill of this furthest of Shoshone Falls lookouts as well as a little exploration of the paved trail.
The more I thought about this paved path, the more I realized that this same paved path might be going by the top of the Perrine Coulee Falls as I had recalled that spot was also along a paved path paralleling the south rim of the Snake River Canyon.
So I'm sure this would make for a nice bike path, and it would be a far better and more scenic experience than say biking along the concrete and smelly San Gabriel River towards Seal Beach back at home.
Eventually, I rejoined Julie and Tahia back at the main parking area for Shoshone Falls, where Julie wanted us to go back to the main overlook to take advantage of the even lighting now that the entire waterfall was in shadow.
While there were fewer people at this time, we still didn't linger for too long as we still wanted to check in and wind down this day of very long driving.
Besides, there was another wave of cars and people coming in just as we were pulling out of the parking lot at 8pm.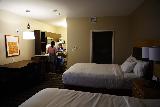 Finally at 8:25pm, we finally checked into the Towneplace Suites by Marriott, where the GPS waypoint that I had was actually incorrect. But at least this place was obviously enough to see from the main road.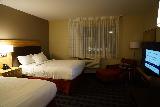 Perhaps worryingly, there were quite a few people parked at both the Fairview Inn in addition to the Towneplace Suites so indeed this place seemed to be running as if the pandemic didn't happen (and from the lack of masked individuals here, that further exacerbated the public safety risk).
Once we sanitized our room, and got settled, Julie tried to order takeout from a local Persian place, but it wasn't available as it seemed like most places had closed by 8pm.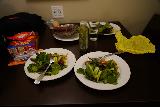 So it was going to be an instapot dinner of hot dogs, onions, and some greens that we brought up from home.
That said, the fruits and avocados were smashed from the journey so that wasn't a good thing.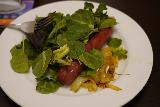 But with that, we unwound from the day as Julie had gotten in touch with a friend who lives in Boise and we were trying to organize perhaps a get-together outdoors with them on Saturday.
So that was going to change my plans for tomorrow such that perhaps we'll pursue the Thousand Springs area first instead of punting that for the day we'd go to Boise. We'll see.
In the mean time, both Julie and Tahia were busy looking at some Chinese Netflix soap opera called Meteor Garden or something like that while I was propping myself up processing photos and GPS recordings.
And it wasn't until a little after midnight that we finally went to sleep…
Day 2 (April 2, 2021 – Twin Falls, Idaho): "Superspreader Places"
It was about 5:30am when I awoke to my alarm. It was still dark outside, which wasn't surprising, but I brought it upon myself to wrap up on some blogging and file organizing chores that I was too tired to finish off last night.
It wasn't until some time after an hour later that Julie finally got up grudgingly, and after a self-cooked breakfast, we were finally in the car by about 8:35am.
As we passed through the lobby of the Towneplace Suites en route to the car, we all noticed that there was an included breakfast buffet, which Julie wanted to check out.
But then, when we saw how many people were self-serving themselves without wearing masks, that pretty much sealed the deal as far as trying to get the included brekkie buffet.
There were simply too many unmasked people that carried on as if the pandemic didn't exist, and I even noticed two employees walking around without masks.
So right off the bat, we were already wondering if we were in the Twilight Zone again where it just seemed like we were in the minority as far as public safety was concerned.
Anyways, this was a bit of a later start than I was hoping for considering that we had changed our plans around such that we'd visit most of the waterfalls around the Twin Falls area today, and then see if we can meet up with Dana's family tomorrow at Boise.
And by most of the waterfalls, the big targets were checking out the Thousand Springs State Park as well as any other waterfalls that I could solo in the afternoon.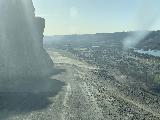 In the mean time, we had already sold Tahia on playing in the indoor pool today, but we would have to divide and conquer in the afternoon to minimize the likelihood of encountering too many people at the pool, especially if there were going to be unmasked people in such confined spaces.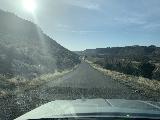 I had originally thought that maybe it would be wiser to go to the Thousand Springs area tomorrow since it was on the way to Boise, but then I realized that perhaps it'd be better to just do it today and backtrack to Twin Falls to free up the list of things to do tomorrow.
First up, we drove straight to the Niagara Springs, which I figured was roadside and it would be a nice place to check out quickly before aiming to do the hike to Box Canyon later on.
After heading west on the I-84 and then heading south on some agricultural roads after leaving the Wendell exit (though Thousand Springs were pretty well-signed), we eventually got to the Niagara Springs at 9:15am.
This was a nice gushing waterfall beneath the cliffs of the Snake River Canyon situated right across from some kind of trout farm.
We were the only people at the limited parking spaces for this waterfall, but already the sight of such a nice-looking spring exceeded expectations (albeit lowered).
It made me wonder how we had missed this kind of place 8 years ago when Julie and I first went to Twin Falls.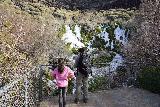 In any case, we quickly went to the lookout area fronting the attractive Niagara Springs and we also wanted to give the new Manfrotto BeFree tripod a go.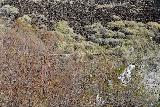 Unfortunately, when I first set it up, the lower section of one of the legs came right off, and my first thought was that this was not supposed to happen for such a new tripod!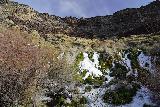 Fortunately, I was able to just stick it back in, and then it seemed to stay in place, but it was disturbing that the tripod was already behaving like this. Was it defective? I did recall some reviews complaining about this.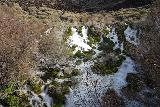 But at least it didn't happen in a place or at a time when something disastrous would happen (like a camera toppling over or the leg being lost over a dropoff).
It was actually quite loud at the Niagara Springs so I didn't give it another go trying to talk in front of the waterfall, but I did take a few smooth panning videos as well as my usual free-form.
I had learned yesterday that it definitely takes practice to get in front of the camera as you definitely can't just do this cold. You have to have an idea of what you want to say.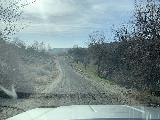 By about 9:50am, we were back in the car, where my mind was already towards heading to Box Canyon, but out of curiosity, I kept going eastwards on the main road just to see where else it went.
It didn't take long before I saw signs saying that the Crystal Springs was further along this road and so I wanted to go check that out before heading back in the direction of Box Canyon.
The drive pretty much exposed us to a handful of more springs spilling into a calm series of pools on one side while there was the Snake River flowing on the other side of the road.
There appeared to be an unmanned gate where you're supposed to pay $7 to enter, but I wondered if anyone was doing that or if anyone was enforcing it because I didn't see where the collection envelopes were though I did see a drop slot.
While there were other parking areas along the way that we could have stopped at to check out Crystal Springs as well as some Snake River views and picnic areas, we ultimately stopped the car where there were a handful of other cars at the end of the public part of the road at 10am.
Most of the people here were apparently trout fishing at the Crystal Springs Lake, but the road was private further on so it made sense to stop the car here.
We spent a few minutes walking away from the trout fishers leaving them be while we were checking out the spread out Crystal Springs across the calm body of water that is Crystal Springs Lake, which seemed to be man-made.
There was definitely a strong smell of manure, and I had attributed that to the heavy agriculture that was going on here while perhaps the calm body of water below the Crystal Springs were perhaps pools for trout fishing.
As we looked closer at the waters, we saw that there were a lot of algal growth in them, and so we weren't sure if it was that way due to whatever feed that the trout need or if it was the heavy agricultural presence essentially "polluting" the water.
That made me think that the Snake River itself was probably not as pure of a river as it was when it was flowing through Yellowstone National Park further to the east.
By about 10:15am, we had our fill of this spot of the Crystal Springs and then we backtracked to another picnic and parking area where there was a building as well as a handful of docks.
There was also a nice view across the Snake River where there were large long-necked geese (or swans? or storks? I never really knew what kind of birds these were) on a couple of "islands" on the river.
Meanwhile, Julie saw more little fish in the calmer waters beneath one of the docks as well as a couple of dead trout, where we wondered what killed them.
By 10:25am, we then had our fill of this nice serene section of the Crystal Springs area, and now we were finally headed out to Box Canyon to do some hiking.
It was about 10:45am when we made it to the Box Canyon trailhead parking area though we did pass by some kind of man-made fire as a couple of guys appeared to do something for land management and it wasn't an accidental fire apparently though it was quite visible throughout the drive.
There were quite a few handful of cars at the Box Canyon Trailhead when we were taking time to get ready, and it was relatively quiet until about 4 cars showed up and it appeared to be a group of families.
Finally at 11:05am, we started the hike, and we headed towards an overlook at the very head of the gorge, which was probably the namesake Box Canyon.
While there were still some shadows partially obscuring the colorful blue pools below, we could see that there was a dry fall at the very head of the boxed in canyon, but there was also some powerful flows further downstream.
So clearly the water source must have been bubbling up underground or there must have been an unseen cave where water was gushing out unseen to us as a spring.
When other people started to show up unmasked at the lookout, we then started our hike as we went up and over a stile and then followed a wide rocky trail skirting the rim of the Box Canyon.
The hike allowed us to look down into the Box Canyon, but I also saw where people were heading down from the rim. So that kind of told me how far we should be hiking along the rim before going down into the canyon itself.
By the time we got to the descending portion of the hike, I saw that there were some steel rope and poles essentially telling us where we should be descending.
Julie and Tahia almost missed that turnoff as they kept going forward until I told them that they had overshot the descending portion.
In any case, the descent was not too bad and it didn't take long before we were along the trail alongside the watercourse of the Box Canyon, which by this point was very much acting like a high-flowing river.
By about 11:50am, we finally made it to the waterfall that I had read about concerning Box Canyon, and for a few minutes, we had this place to ourselves until the next couple showed up.
So we took some time taking photos and documenting the experience, but there was one trio of ladies that asked me to help take their picture.
I balked at first, but I then agreed to do it, which made them happy, but I was mindful of the pandemic risk for touching someone else's phone, especially since we were the only people on this trail wearing masks around the presence of other people.
I asked the ladies how the scenery was further downstream, and they not surprisingly said it was nice, but they then told me that it probably wasn't as nice as the waterfall we were at.
So that kind of told me all I needed to know as far as how much further we should walk since we wanted to head back to Twin Falls sooner rather than later (making me wish we had left an hour earlier this morning so we would have a bit more time to explore).
It also made me realize that most of the people doing this hike were actually doing the much longer loop all the way down to where this spring-fed watercourse would feed the Snake River.
However, I already made my mind up about just targeting this waterfall before heading back.
While Julie and Tahia were busy chilling out around the brink of this Box Canyon Waterfall, I went a little further downstream towards a yellow-painted stream gauge where I scrambled onto a rock that let me get a more direct look at the waterfall.
After having my fill of this view, I then rejoined Julie and Tahia back at the brink of the falls before we headed back to the trailhead parking area.
During the hike back, Julie was giving me a hard time about my orange hiking pants, which were actually pretty comfortable.
I had gotten it from the REI-outlet.com so I was able to apply my 20% off coupon on a second item (I had applied the first one for the Black Diamond Distance FLZ trekking poles).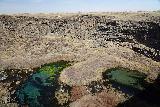 Anyways, at the same time, Julie wasn't too pleased with Tahia's behavior because she was getting antsy about going back to Twin Falls to go play in the pool, and she was especially displeased about me wanting to go check out Ritter Island before heading back.
I figured that we were already here and we weren't going to backtrack for it tomorrow, so why not seize the moment. After all, it really seemed like the Thousand Springs area kept wanting to keep us here longer than we were anticipating.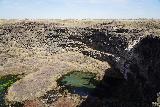 When we returned to the head-of-the-gorge lookout, I was pointing out to Julie that the stream responsible for the waterfall was fed by a spring, which she didn't believe me.
So we were looking for the feeding watercourse when we were here, and sure enough, there wasn't a stream above ground that we could see at this head of the box canyon.
Tahia hypothesized that the spring gushed out of a cave at the base of the cliffs somewhere beneath the dry fall, but I had read that the water was actually coming up from one of the pools from underground beneath it.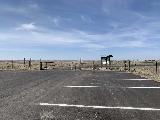 By about 12:20pm, we made it back to the car, where it appeared that more cars had showed up but there did seem to be quite a few more available parking spaces.
Anyways, it was already a bit of a warm day, and now we needed to turn on the AC. It made us wonder just how much warmer it must be at home, especially since it had broken 90F for each of the last two days when we were there.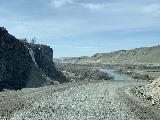 It was only a few minutes drive to get towards Ritter Island, and sure enough, when we were descending past the hydroelectric plant fronting the entrance towards Ritter Island, we saw a nice-looking waterfall tumbling beneath the cliffs.
We briefly pulled over to get a more elevated view of this Ritter Island Waterfall beneath the power lines at around 12:35pm, and then we continued past a nice picnic area before parking the car at the dead-end closest to the base of the waterfall.
At 12:45pm, we got out of the car, and headed towards the misty base of the Ritter Island Waterfall where we got a few shots of it albeit against the midday sun.
Most of the people were unmasked and checking out the falls from along the trail as it seemed most people were doing the full Ritter Island loop.
Again, we weren't going to do that as we were primarily here for the waterfall, but we were already starting to get a little bit of waterfall fatigue from what the Thousand Springs were producing here.
How on earth did we miss this place the first time we were in Twin Falls 8 years ago?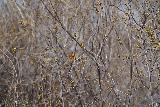 After getting our fill of this Ritter Island Waterfall both from its base as well as along the trail, we were then back at the car at about 1:10pm, and now we could finally head back towards Twin Falls to indulge Tahia on her pool pursuits.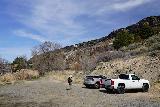 Along the way, I thought we might make a brief stop for the Upper Salmon Falls, but the GPS took me to a dead-end so I took that as a sign that maybe we should just pursue it tomorrow on the way to Boise since the Greg Plumb book suggested that it was roadside.
So the drive back to Twin Falls was uneventful as Julie was having this craving for some Afghani food that was actually in Twin Falls of all places.
It was closed when we wanted to try it yesterday, but now was our chance to have it for lunch.
It wasn't until about 2:05pm when we finally got this place called Naz's Kitchen, which was kind of way towards the southern end of Twin Falls away from most of the commotion of town closer to the Snake River Canyon and the Perrine Coulee Bridge.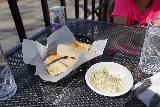 We also saw that there was outdoor seating and that it wasn't too busy there as we were making our order.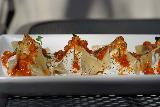 Anyways, to make a long story short, we were savoring our lunch which consisted of mantu (some kind of Afghani dumplings), some Afghani beef stew special, a chicken curry, and a chicken kebab.
The mantu really took us by surprise, and we liked it so much that Julie actually order 10 more of these (5 came with each dish)!
Needless to say, we were totally stuffed when we got back to the car at 3pm, and we wondered if the owners of the Naz's Kitchen must have thought that we were nuts for ordering as much food as we did.
Still, we love ethnic food, and it definitely made anything American taste very bland, as far as we were concerned. In fact, we're now in the mindset of trying to see if there are Afghani restaurants in the LA area.
Though from our experiences, they either lump all the Middle Eastern foods together and call it "Persian food" though there are Armenian food (Raffi's), Lebanese food, Pakistani food, Tunisian food, etc., but they generally don't say if something's like Iranian food, Iraqi food, etc.
Anyways, we were back at the accommodation at 3:15pm and at that point, Julie and Tahia stayed behind there so we could finally indulge Tahia's need to play in the pool (hopefully without people, which seemed to be the case at the time).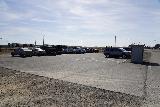 At that point, I headed out to pursue Pillar Falls, and after filling up on some much-needed gas, I finally got to the busy trailhead parking at the corner of Pole Line Rd at 4pm.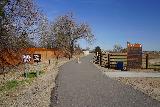 After gearing up, I at first went along the paved bike path that went between some homes as well as some new housing developments.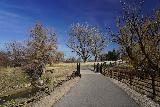 However, when I saw across someone's yard that there was no access to the Pillar Falls trailhead from this bike path, I realized my mistake, and I had to backtrack to the parking lot again before walking along Pole Line Rd to reach the proper trailhead.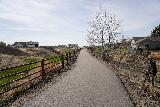 Strangely, just about everyone seemed to be taking the bike path, and it made me wonder if I was missing anything.
But eventually after walking along the residential area, I then finally made it to the signed trailhead for Pillar Falls which was next to some kind of water pipes as well as lots of signage saying that the road was private along Pole Line Rd beyond this point.
There were some cars that would pause at this trailhead (clearly going off of GPS waypoints likely acquired on the interwebs), and then had to turn around upon seeing these signs.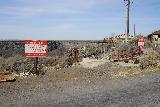 Right at the signage and trailhead were some kind of diversion pipes as well as a cascading waterfall tumbling down adjacent to the pipes here.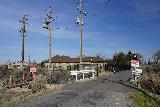 The path was steeply descending and I could already see that it was useful to be wearing hiking boots here for it possessed quite a bit of loose gravel.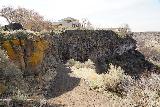 I decided that now was the time to start using the Black Diamond Distance FLZ trekking poles, which was attached to one of my shoulder straps, and as I was busy fumbling with the velcro ties, there were a pair of girls going past me as they made their descent.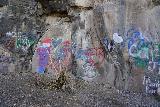 However, they didn't appear to be wearing the proper shoes (instead wearing some kind of running shoes or trail runners or whatever), and they were already gingerly slipping and sliding down the steep trail.
Even though they were way ahead of me as I was busy tending to my poles, it didn't take long for me to catch up to them since I had taken advantage of both my poles as well as my hiking boots.
There was some unsightly graffiti near the first of the switchbacks, which was an unfortunate sight.
Nevertheless, throughout the steep descent, it was nice to see even more bits of the tumbling waterfall, and I kept thinking to myself that this would be quite the cascade if seen with a drone or from across the canyon.
Anyways, the steep descent continued as I let the girls continue ahead of me (still struggling with the terrain) as the trail would eventually be less steep as the worst of the initial stretch of the descent seemed to be over.
However, I was still captivated by the scenery of the Snake River Canyon, including the Perrine Coulee Bridge further downstream from the lofty vantage point of the trail.
Eventually at a little before 5pm, after descending past one yellow building that was apparently making use of the diversion pipes alongside the cascading waterfall, I noticed a fairly obvious fork in the path.
Thinking in the back of my mind that there was one person on Alltrails who suggested going left at this fork, I went ahead and did just that.
There was another steep and slippery eroded path going down this way, before it reached the very bottom of the attractive cascade where there was a very nice plunging tier of the waterfall that itself could have been a destination in and of itself.
On the other side of the stream, I saw that there was another small yellow building, which made me wonder if this was merely a side trail to allow access by whoever managed the diversion contraptions here.
So I lingered for a few minutes more to bask in the scenery, and apparently I was all alone here while most of the other hikers would skip this little descent.
It made me wonder if I was in the right spot to continue towards Pillar Falls in the first place, but I nevertheless enjoyed my time in isolation here considering how heavily-used the Pillar Falls Trail was.
After having my fill of this nice waterfall, I then continued down the trail as it flattened out and reached the bottom of the steep descent where I now found myself weaving between trees at the base of some very interesting and shapely cliffs.
I'd eventually reach the banks of the Snake River where I could see the Pillar Falls and the namesake pillars way in the distance across the river, but I wasn't sure how I could get there.
Just when I was about to abandon all hope and settle for this rather disappointing view (thinking that perhaps I should have gone right at the fork instead of left), I did see that there was a shelf that I could scramble onto to stay dry.
And upon seeing that there did appear to be a way around the head of this section of the Snake River to get amongst the pillars, I went ahead and went past some more graffiti before I started to pick up another trail.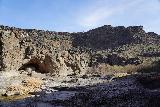 I thought to myself that perhaps this was where that right fork ultimately went to and I made a note to myself to go back up this way to complete the experience once I'm done with Pillar Falls.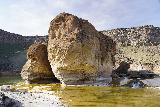 Anyways, I'd eventually get past a few more trees and cliff bases before needing to cross some shallow parts of the stream as I then found myself on top of the peninsula harboring the pillars of Pillar Falls.
And at this point, I took some time to explore the rock formations here as I went further upstream just to see what else there was to see here.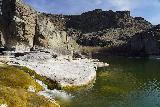 From the research in Greg Plumb's book, I kind of knew that Pillar Falls itself wasn't really the main draw despite the name suggesting otherwise.
Instead, it was hiking amongst the pillars, and so now was my chance to experience these eccentric geologic formations for myself.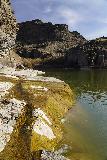 As I was getting towards the far eastern end of the peninsula containing the pillars, I did notice some more annoying graffiti as apparently tagging natural places wasn't just limited to the urban blight in the Southern California area.
But given this place's close proximity to Twin Falls, perhaps this shouldn't be surprising.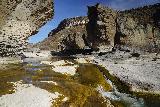 That said, instead of gangster tagging from what I suspected were from Hispanics, the graffiti I saw here were more political as there were lots of "f*** Biden" everywhere.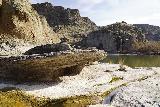 Given how the right tended to politicize mask wearing (a major reason why we in the US can't control the pandemic spread and allowing variants to run rampant) as reflected in how we saw people were behaving in Twin Falls, perhaps this shouldn't be surprising.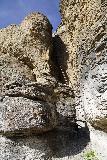 Anyways, the scrambling around the pillar formations on this peninsula was like a choose-your-own-adventure where I was able to scramble and find my way around the impassable areas while still in the presence of these eccentric pillar formations.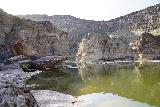 By about 5:35pm, I made my way towards the brink of the rapids and the wide shelf over which the actual Pillar Falls went.
Despite the falls not being very tall (maybe 5ft or less), it was still quite noisy here.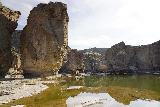 After having my fill of this spot, I then backtracked and went further upstream past a smaller segment of Pillar Falls before I found myself at the base of two of the attractive thumb-like pillars.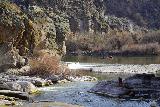 Since I saw some couples come from further to the north end of this peninsula, I figured that there must be a way across what seemed to be impassable parts of the Snake River.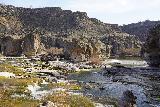 Sure enough, I spotted some areas where I could hop "islands" and then through tall reeds before getting to an area where I could see more rivuleted rapids as well as some people fishing nearby.
Behind them (or further downstream of them) was a distant view of a fair bit of the Pillar Falls though if I pushed it and scrambled further, it appeared that there was a small island in the way.
So I was satisfied with my views from here, then I decided that now it's time to go back up to the trailhead because it was getting late.
I had probably spent at least an hour around the pillars and looking for ways to best experience the Pillar Falls, but now that it was about 6pm, I decided not to push my luck by scrambling towards where the fishers were.
And so I backtracked my way to the pair of pillars before going straight past some collapsed cave-like alcove and then making my way towards where I had seen graffiti and where I suspected the more used trail was.
From there, I ascended the steep and narrow track, but I knew I was going the right way because I was a group of four guys going in the opposite direction.
Again, given the close limited real-estate, I was masked up but these guys weren't, and I was once again getting awkward silences and strange looks from people wondering perhaps why I'm one of the few people on the trail wearing a mask around other people.
Not much later, I had picked up the trail once again, and a few minutes later, I saw the familiar junction that I had gone left at earlier on.
This was right when I saw a pair of women and their dogs going by towards the Pillar Falls.
Anyways, I now resumed the fairly hot and sweaty ascent back up to the Pole Line Road though I eventually decided that I no longer needed to be carrying my trekking poles anymore.
So I collapsed them and secured them to one of my shoulder straps of my Osprey Manta 46, and I then I resumed the steep ascent while still taking photo breathers along the way.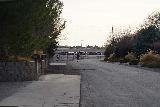 There were a couple of women who went past me as I was fumbling with my stucks as well as a few more smaller groups of people heading down towards Pillar Falls at this time.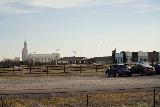 But eventually at 6:35pm, I finally made it back up to the Pole Line Rd where I saw yet another car idling and perhaps trying to figure out a way to make a U-turn upon seeing the no parking and private road signs right at the trailhead.
Finally at 6:45pm, I made it back to the car where there were some high clouds obscuring the afternoon sun thereby cooling things down a bit from earlier on.
And eventually at 7pm, I finally made it back to the Towneplace Suites where Julie and Tahia were busy watching Meteor Garden on the iPad.
Tahia seemed to be in a good mood because they did get a chance to play in the pool at the accommodation long enough to the point where Julie said that her hands and feet were pruny.
But it was when people started to show up without masks on that they finally left the indoor pool area. So I was glad that Tahia at least got a chance to have this play time.
Anyways, given how late it was, I asked Julie if she wanted to order take out and get some of that Idaho trout that she wanted to try out.
So she looked up the reviews and saw this place called Elevation 486, which sounded familiar, and it turned out to be the very same spot where we had eaten at 8 years prior when we first showed up to Twin Falls.
We eventually ordered take-out from there, and I also saw this as an opportunity to do a sunset walk to the brink of Perrine Coulee Falls while Julie and Tahia would be getting the food and eating in the car.
And so by about 7:30pm, we made it to the familiar Elevation 486 where the place looked quite packed so we could see why Julie and Tahia would have to wait until the food was ready.
Again, it was as if the pandemic never existed because hardly anyone was wearing masks inside the restaurant and all the tables on the outside were occupied so it was a good thing we opted not to dine in.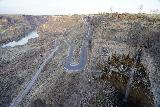 If there was a definition of a superspreader location, this would be it though I got the feeling that pretty much the entire state of Idaho was like this except perhaps the city limits of Boise (or so I suspected).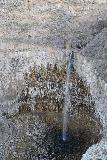 Nevertheless, I went ahead and followed the paved Centennial Trail en route to the Perrine Coulee Falls where there were just a handful of people going back and forth (again, I was the only person masked throughout the entire path)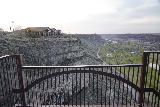 It didn't take long before I got to an overlook of the main drop of the Perrine Coulee Falls with the Perrine Coulee Bridge in the distance.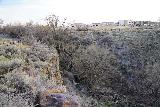 There were a handful of other people checking out the nice spot there as they were probably going for this stroll while waiting to be seated at Elevation 486 since I had overheard some people talking about it.
Anyways, after having my fill of this spot, I then continued further along the Centennial Trail.
By about 7:50pm, I reached the other overlook which didn't have as nice of a view of the Perrine Coulee Falls though it did offer a decent look at the uppper drops of the falls.
Finally at about 8:15pm or so, I rejoined Julie and Tahia in the car where they were almost done with their dinner of trout and some other dish (I forgot what we got).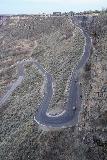 Regardless, after the very good Afghani food that we had for lunch, this "high end" food was bland by comparison, and it was a good thing that Julie limited what we got even though it costed about the same as what we paid for our over ordered lunch (around $50-60 in total or so).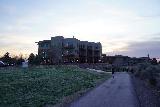 By about 8:25pm, we were done eating and five minutes later, we were finally back at the Townehill Suites where we called it a day.
Indeed despite all the political stuff that was in our faces on this day, it was still a good day, especially since we got to see a side of Twin Falls that we didn't get to experience the first time around 8 years ago…
Day 3 (April 3, 2021 – Boise, Idaho): "Catching Up With Friends"
It was 6:45am when I awoke though I had never heard the alarm.
So that kind of limited the catching up that I had to do that I was simply too tired to accomplish last night given the full day of activities that we had.
Nevertheless, after having our breakfast in the room (forsaking the dangerous and busy breakfast buffet area from the lax or non-existent enforcement of masks), we finally got into the car and left at 8:55am.
The first order of business was to drive down to the base of the Perrine Coulee Falls since I knew that it was an easy one to visit.
I guess given that we were going to meet up with Dana's family in Boise at around 1pm today, that kind of forced us to keep things simple as far as any waterfalling excursions on the way there were concerned.
We ultimately got down to the familiar pullouts near the barricaded hairpin turn, where there was some runoff waterfall next to some snow at about 9:05am.
Even though there were a couple of cars here, aside from one person who was heading back to the car, we were pretty much alone at this waterfall, which was actually flowing somewhat lightly compared to how we had seen it 8 years prior.
It was also quite chilly down here as I was in my short sleeves while walking beneath the dripping alcove as I went around the Perrine Coulee Falls to try to capture the experience though I didn't bring my tripod.
When I backtracked to the start of the trail where Julie and Tahia were witnessing the falls, we then took a few people shots before we had our fill and returned to the car at about 9:30am.
Five minutes later, we then went to the Target store nearby so Julie could make a few more purchases of water, a gift for Dana since she was making the picnic lunch, and a swimming trunk for me since I had forgotten to pack mine.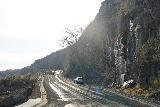 By about 10:05am, we finally left the Target and started to leave the Twin Falls area.
As we went past the Perrine Coulee Bridge, I then pursued the directions in Greg Plumb's book as I pursued the alternate view of Pillar Falls that he captured in there.
The directions here were vague and I suspected that the old Golf Course Road (which he described as "dusty") was now the Shoshone Falls Road, which was a paved two-lane road.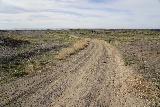 But since there was no signage nor an obvious place to pull over to stop the car, I had to trust my pre-trip waypoints and Gaia GPS to find a suitable place to stop and then walk one of the many criss-crossing 4wd roads.
Julie and Tahia weren't keen on joining me in this pursuit so eventually after a little back-and-forth of driving and finding a suitable place to stop, I finally parked at about 10:20am and then walked on my own.
This time, I came armed with two cameras – one was the Sony with the 24-105mm zoom while the other was the Canon with the 100-400mm telephoto zoom.
I figured that it was going to be a rather distant view of the Pillar Falls so why not bring the second camera and make use of that powerful telephoto capability?
And so I followed the dusty 4wd road where it was apparent that pushing my luck with the rental car on this road would not be a wise move and I was glad I stopped the car where I did.
Nevertheless, Greg Plumb's book described passing through an old "dumping site" though I did see only the remnants of a single dump litter at one 4-way intersection though the rest of the traces of any dumpsite were pretty much gone at this point.
Perhaps there were signs threatening fines of $1000 or more for illegal dumping activities that put an end of what Plumb say before.
Anyways, I was pretty much on my own in this pursuit of the Pillar Falls overlook as I had Gaia GPS on my phone in hand as I followed the roads to the nearest overlook spots at the north rim of the Snake River Canyon.
It didn't take long before I finally followed some smaller grassy "road" going past some cow patties when I ultimately reached the sought-after overlook.
Indeed, it was quite a scenic spot, but I was also surprised at seeing Shoshone Falls in the distance as well as the full cascade of that waterfall that I had seen yesterday when I hiked down to the Pillar Falls.
There was also some activity below where there were a couple of boats – one that was parked right before the wide shelf containing the Pillar Falls itself while another was docked and there was one guy fairly high up below me apparently doing some kind of work.
Then, I switched cameras and used the powerful telephoto zoom to capture as much of the partial Shoshone Falls as I could before sweeping over across the canyon for the cascade and suburban runoff springs adjacent to that cascade.
Then, I looked down at the Pillar Falls where there were the zoom was so powerful that I could make out the rapids funneling then fanning out towards the rivuleted section towards the north side of the peninsula as well as the long shelf of the main falls.
However, I was able to zoom so far in that I could only capture part of the shelf, which was interesting.
Anyways, after having my fill of this falls, I then backtracked towards the parked car, and I eventually rejoined Julie and Tahia at 11:15am.
From there, we could finally drive towards Boise and meet up with Dana's family as we then had about a couple of hours to do the drive to get to the city.
Ultimately through Julie texting Dana as we were heading west on the I-84 in a very smooth drive, we arranged to meet their family at the Julia Davis Park, which was a nice greenspace in the downtown Boise area.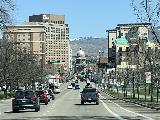 When we finally got to the downtown Boise area, we were making our way north on Capitol Blvd where we could see the Capitol building up ahead backed by some attractive snow-covered mountains.
Eventually, we'd get to the meet-up spot which was near some tennis courts at the Julia Davis park at around 1:05pm though we had a chance to unwind and set up the picnic spots as we waited for Dana's family to arrive.
We also noticed a giraffe sticking its head up above the fence at the borders of the park, which was interesting since there was a zoo here.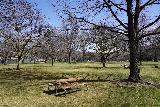 Eventually at about 2pm then came with the food and their kids, and that really excited Tahia as she finally got to play with other kids more or less her age (Aubrey was two years younger than Tahia while Blaze was in a kindergartner and Reese was a little over 2 years).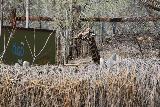 And so we spent the next couple of hours having home-cooked chicken kebabs while we were catching up like old times.
Justin was saying that regarding the mask mandates, it was only within the city limits of Boise though there was a big fuss about it where it couldn't be enforced for most of the state, and especially just outside the 50-mile radius of Boise.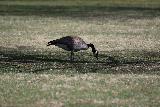 I guess that explained a lot regarding the pandemic-nonexistent behavior we observed at Twin Falls and along all the waterfall trails.
Nevertheless, we stayed masked up and kept the social distance since we didn't want to bring any virus issues to them considering where we've been, and especially since their kids had some allergies.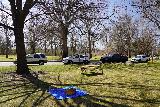 Justin also said that there was quite a bit of cold and wet weather up until this week, and that it only started to thaw when we arrived. So that might have explained the state of Shoshone Falls when we saw it a couple of days ago.
He said that it wasn't snowy and that they actually got less snow than normal, which was surprising.
Regardless, we traded stories about how virtual learning and hybrid learning was going, but it seemed like the school districts that they were in as far as Boise was concerned was starting to do the full-time in-person school.
Our school district was dabbling in a hybrid solution though we were worried about LA USD going back to full-time and likely spreading the virus again after Spring Break was over.
And while all this was going on, Tahia, Aubrey, and Blaze were busy building a "shelter" out of twigs that were lying around in the park.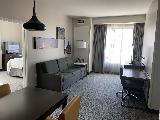 Finally at around 3:45pm, Aubrey asked when we were going to do a waterfall hike (since that was also in the plans), and so that kind of got us moving as far as winding down our pleasant picnic experience.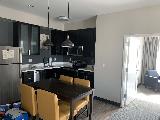 So we next went to check in at the Residence Inn in Boise at 4pm while Dana and family went back home to get Reese's shoes and to gear up for the hike.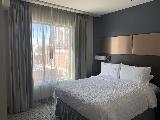 Since I knew that Jump Creek Falls was roughly an hour's drive from Boise, we still had time on our side though coming back for dinner might be a different issue altogether.
When we were done doing our check-in duties (the lady at the reception thought we were doing a 'staycation' as we wished us a pleasant 'Staycation'), we then met up with them at the Trader Joe's lot across the street at 4:30pm.
When they showed up at 4:45pm, we then proceeded to take the I-184 west and ultimately to the I-84 west as we all headed to Jump Creek Recreational Site with them following me.
Ultimately, at about 5:50pm, we made it to the Jump Creek Recreational Site at 5:50pm, and I was quite surprised at how busy it was.
We wound up parking at the large wide open upper lot though I had forgotten that there was a lower parking area (was that there before?) that people could drive down to.
Nevertheless, we all hiked as a group together as it was fairly straightforward with some stepping stones at the lone crossing of Jump Creek before reaching the base and plunge pool fronting the Jump Creek Falls.
Not surprisingly, there were lots of people here though I knew that there was more space on the other side though it took a little scrambling between the boulders to go up there.
So after taking some time in the busy front side of the plunge pool with the waterfall, we eventually scrambled our way to the other side (though I was in Chacos so I could wade my way across without needing to scramble).
We took some time taking tripod photos of our families here while the kids were busy chucking rocks into the plunge pool.
Aubrey and Blaze were really having fun grabbing bigger and bigger rocks to chuck into the plunge pool though I was getting concerned with how high up they were climbing given how slippery the slope was here.
In fact, there were more than one occasion where people were slipping and taking spills after emerging from the little "tunnel" between the large boulders.
They were clearly with the wrong shoes and didn't realize you had to try to step on buried rocks since that was where the most stable footing was.
One woman took a hard enough spill that her knees were bleeding pretty badly, and fortunately, we always carried first-aid with us so we gave her some gauze and bandage to help clean up her wound.
There was another kid that took a spill backwards and broke his fall with his wrist which looked painful but he recovered fine after shaking it off.
There were even more people slipping and sliding behind us, and it made me wonder if my tripod was in danger if someone would slip and fall far enough to roll into it as we were taking family shots from here.
Anyways, the rest of this experience passed uneventfully and we ultimately had our fill of this spot a little over an hour after we started hiking.
As the families were making their way back to the trailhead, I told them that I was going to go up the upper trail to check out where that was going since I hadn't do that before 8 years ago.
So I quickly made my way up the steep path (there were lots of false and misleading trails causing further erosion to the hillsides here), and ultimately I made my way towards a signed partial overlook of Jump Creek Falls a few minutes later.
There were signs here saying that only the trails were maintained for the West Rim Overlook and Jump Creek Falls, though it seemed like there was still more trail continuing beyond the sign.
But as I made my way towards where a family was enjoying the elevated view of Jump Creek Falls, it was clear that the trail was a bit dicier here, and I wondered how much longer this trail would stick around before it was be too eroded to safely continue here.
Regardless, I got my shots and my videos from this vantage point, and then I backtracked to the main parking area eventually getting there at 7:45pm.
It was really nice to see Dana and Justin's family again as we were enjoying some bacon jerkies and broccoli snacks, but since we knew that Trader Joe's would close at 9pm (and tomorrow was closed for Easter Sunday), we had to get back to Boise as soon as we could.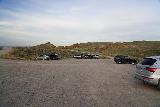 So we said our farewells, and then we quickly made our way back to the city, ultimately getting there at about 8:40pm.
The whole time, I managed to find a station playing the Final Four where I got to listen to the tense drama of UCLA and Gonzaga battling it out for the right to play in the final game on Monday.
And while Julie was busy shopping for groceries, that was when I listened to the game going into overtime, and then right before it was about go into a double overtime, Gonzaga beat UCLA on a last second heave.
It was a bit of a heartbreaking loss for my alma mater, but then again, this was one game where I really wished I would have seen it on TV. Oh well, at least radio was the next best thing.
Ultimately, Julie got back to the car at 9:05pm, and then we ordered Guido's Pizza since they were open until 11pm. We wanted to go back to Tony's Pizza Teatro (which we really liked the last time we were here 8 years ago), but they were already closed at 9pm, which was a bummer.
But Justin recommended Guido's for New York style pizza, and that was where we ultimately had to go, but the food wouldn't be ready until 9:40pm.
We ultimately got to the front of the small hole-in-the-wall joint at about 9:30pm, and five minutes later, Julie came out with the giant box (we didn't realize the large pizza was so big) of pepperoni and basil.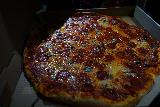 It was a bit too big for our family, but I we ultimately ate the whole wheel in one sitting (where I had 5 of the 8 slices).
And while this pizza was more like the pizza-by-the-slice you might find in the street joints in NYC, we really wished they had the ingredients that Tony's had. So I guess we'll have to make it a point to do that the next time we're back in Boise.
Finally, at 10:15pm, we parked across the street at the Residence Inn (their unsheltered overflow parking next to the Shell station) because their more convenient lot was completely full.
So that meant that I had to bring even more stuff up to our room just to not invite any break-ins, but we still had more sanitizing to do since we didn't get around to doing it earlier this afternoon.
But eventually, by about 10:40am, we finally settled in and cleaned up, but Julie and Tahia were still watching Meteor Garden well past midnight, and I was worried about when they'll be waking up tomorrow morning, especially with the long driving ahead of us…
Day 4 (April 4, 2021 – Kennewick, Washington): "The Tri-State Detour To The Tri-Cities"
It was about 5:30am when I awoke to my alarm (not making the same mistake as yesterday when I apparently didn't set the alarm as it was reoccurring).
During that time, I did the proactive thing and got the dolly up from the lobby since there were only three of them.
Julie and Tahia didn't get up until around 7:30am since they were busy watching Meteor Garden well past midnight, and they kind of kept me up with the noise they were making.
So I wasn't particularly feeling spry as I was getting caught up on activities from yesterday.
Anyways, we did have a full breakfast as I knew that today was a light day as far as sightseeing or activities were concerned.
And so our breakfast consisted of kefir, fruits, and eggs. It was pretty much the fresh stuff that Julie picked up from Trader Joe's yesterday.
After loading up the dolly, we finally took it down to the reception entrance area while I then went across the street to get the car.
From there, I drove back towards the reception entrance to load up the car, and finally be around 9:35am, we finally started to leave Boise shortly after Julie dropped off the key cards with the reception and checking out.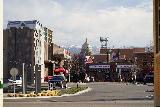 During that time Julie was doing her thing, I took a few more shots of the attractive capitol building backed by hints of snow-covered mountains in the distance.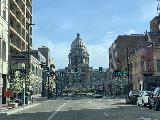 And so began the long drive to get all the way to Palouse Falls, which was our lone excursion for the day before checking into the Kennewick.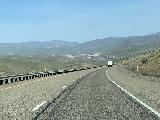 The drive pretty much involved us going west along the I-84 to leave Idaho, and then cut through some combination of mountains and farmlands in the northeast corner of Oregon before we then went up into the Southeast corner of Washington state.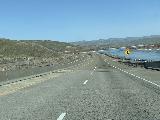 We passed through Walla Walla, which was where Julie and I had stayed at the last time we were here 8 years ago, but then we went by the Washington State Penitentiary, which was a fairly large-looking facility before we then went on some rural roads.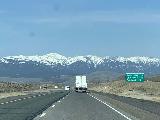 I found it strange the the GPS took us on these roads, but at least it was consistently over 50 mph though there were plenty of curves along the way.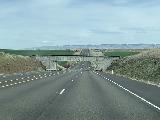 It felt like we were one of the few cars going on this route, which made the drive refreshingly quiet, but I did wonder if we were better off taking the US12 from Walla Walla and then taking that all the way up to the 260 to get to Palouse Falls.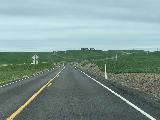 Instead, we took this farm road that ultimately got us towards the 261 through lots of seemingly flat pastures full of wheat and canola oil fields.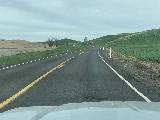 I got the feeling that most people would visit Palouse Falls from the north because it seemed awfully quiet for almost the entire duration of our drive between Walla Walla and Palouse Falls.
Besides, I knew that the parking area for the Palouse Falls would be crazy busy, especially since today was Easter Sunday.
Sure enough, after taking the well-signed turnoff onto the 2-mile unpaved and washboarded road to the parking lot for the Palouse Falls, my suspicions were confirmed as the place was quite busy at 1:40pm.
At first, I saw that there was a ranger here perhaps enforcing that people who are parked here have paid their day use fees, and we were about to pay via the old-fashioned cash-in-envelope.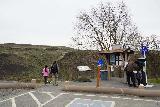 But when a Hispanic family asked how you're supposed to pay via the cash envelope, they then told me that there was a machine that took credit card payments down at the lower lot.
When I heard that and saw that there were some available parking spaces, I went ahead and got back into the car and went down to that lower lot where I promptly snagged one of the remaining spots and then paid my $10 day use fee.
Given that I knew there were dropoffs without railings, I went ahead and put on my hiking boots just for that extra grip to ensure I don't have a slip and fall around any of the cliff edges.
We then promptly went down to the main lookouts where we used the tripod to take some smooth videos as well as some family shots.
I was curious about a way to go down to the bottom of the falls, but whatever trails that I thought I recalled seeing in the past, they were pretty much fenced off and all gone now.
And so Julie wanted to go towards the corner spot where we can attempt to photograph Palouse Falls with the canyon downstream of it.
Indeed, there were lots of people all around the rim of Palouse Falls, including the familiar "mohawk" above the falls. But I didn't think that on this day, we were going to do that like I did last time.
Anyways, within a few minutes, we were at the corner where there was a very precarious ridge where it was possible to get a wide angle shot of both the Palouse Falls together with the canyon downstream of it.
Under the overcast skies, it was just so we can take the shot and say we did it, and there'd be no way that we'd be getting any fancy Instagram-worthy doctored sunset shots on this day.
The whole time we were along the canyon rim, we were a little nervous for Tahia since she was walking around in Crocs though he did have her help me carry the tripod to keep her mind off the dropoffs.
She was obviously being extra helpful because she was expecting a reward for playing Roblox later on today when we'd get to Kennewick.
Anyways, we finally had our fill of the Palouse Falls by 3:10pm when I was done with the Fryxell Overlook and returned to the car where Julie and Tahia were eating some Walla Walla shave ice from the truck that was there.
I wondered if the state park and this truck had some kind of agreement or concessioners license, because I thought it was kind of strange that they allowed this sort of thing at a state park.
There was also a ranger that was here, and maybe he didn't do anything about it or they really did belong here.
Regardless, they seemed to be making good business here since there really wasn't much else in the way of a town or any concessions besides this truck.
Nevertheless, we then took off and headed towards Kennewick thinking that there ought to be a kitchen at the next place so we could have a proper cooked dinner while putting all this fresh stuff we have in our coolers into the fridge there.
Anyways, the drive out from Palouse Falls was similarly uneventful as we were driving through the scablands of Southeastern Washington en route to Kennewick.
And after continuing on the 261 all the way to the 395, we then followed the 395 south to Kennewick, which was pretty much a high-speed divided highway.
As we got closer to Kennewick, which was actually one of three cities next to each other (so they called this part the Tri-Cities), it was actually starting to drizzle and rain.
Indeed, this was probably the first bit of weather that we've had all trip long, and I was fearful that we'd be seeing more of this as we headed further west towards Portland and then the Oregon Coast.
Finally at 4:30pm, we made it to the Kennewick Suites though we could tell straight away that this place was more like a typical motel and we started to doubt if this place actually had a kitchen facility.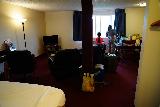 Sure enough, after Julie checked in, we saw that indeed they didn't have a kitchen, they also didn't have two beds (though they did promise us a rollaway bed), and it was quite the sleepeazy.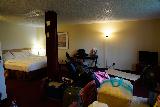 I thought to myself that this had better be the cheapest accommodations that we had booked on this trip because this also didn't seem like the greatest of neighborhoods either.
I guess every trip that we've done will always have some unpleasant surprises, and I guess this experience was it. But then again, maybe we were spoiled by our other accommodations to this point in both Boise and Twin Falls (superspreader conditions and all).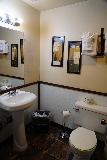 Anyways, after unloading the car in the rain, we then sanitized the place per our usual protocol, and then we got settled at 5pm.
Even without a kitchen, Julie made use of her Instapot to make a spaghetti dinner so we still had ourselves a nice cooked meal without the need to eat out again.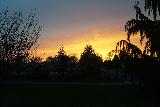 We had to use paper plates though since there weren't utensils or plates, but we improvised and made lemonade out of lemons as Julie likes to say.
Meanwhile, Tahia was playing Roblox while Julie was watching Meteor Garden again, and I was busy catching up on the last two days on the computer while also taking a few nice shots of the setting sun settling beneath the clouds and coloring them orangish and purple.
And so ended this day where maybe we can finally sleep on time and perhaps wake up early to resume of drive towards Portland tomorrow…
Day 5 (April 5, 2021 – Portland, Oregon): "Return To Portlandia"
It was 5:30am when I awoke to my alarm, but when I looked out the window, I wondered if I should have set the alarm for 4:30am because we got back an hour when we crossed from Idaho into Oregon and Washington.
Regardless, Julie and Tahia didn't get up until about 6am, and I was using the sleepeazy conditions as motivation for us to have our brekkie and get out towards Portland as soon as possible.
After having the leftover spaghetti, we eventually loaded up the car. During this time, I checked out the tall sign for the Kennewick Suites and noticed that it talked about a full kitchen as well as pool and HBO while being the "Home Away From Home".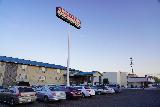 Well, we didn't get the full kitchen (though we did make do), and we didn't get our 2 queen beds as our confirmation had said, which didn't sit well with us.
Then again, maybe they were oversold yesterday since it was Easter Sunday.
In any case, the sleepeazy experience was over, and we finally headed out at 6:55am as the sun was already up.
Had this been Mountain Time in Idaho, then it wouldn't quite be sunrise yet.
Anyways, the weather looked a lot clearer today than the light cold rain we were getting yesterday, and that gave me some degree of home that maybe the weather might be looking up going forward as we would eventually settle into Portland tonight.
However, I was still concerned about forecasted rain at Cannon Beach on Wednesday, when we're supposed to be there after our time in Portland would be over.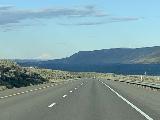 Regardless, we still had stuff to do to enjoy this beautiful day in the outdoors, and the first order of business was to head towards White River Falls on the way to Hood River.
The drive west along the I-84 as it skirted the Columbia River was very scenic, and I was already starting to see the conical snow-covered Mt Hood in the distance as well as a hint of Mt Adams on the opposite side of the river.
The drive also went very smoothly as most people followed the road etiquette, and the traffic was relatively light.
Eventually when we made it to The Dalles, we then took the US30 heading south in the direction of Tygh Valley.
I saw that Bend was also along this route in another 130 miles or so, but I knew that seeing Tumalo Falls (near the town) this early in the year was too ambitious as there's still snow there.
Regardless, the drive south along the US30 was quite smooth, and given the beautiful blue skies, we could see the snow-covered Mt Hood contrasted against against it.
Eventually, we turned off the US30 (there was a White River Falls sign at this point), and we then took it to the signed picnic and lookout area ultimately getting there at 9:10am.
It was quite chilly outside when we first showed up, which caused us to put on our jackets as well as some head gear (Julie and Tahia put on beanies), but aside from one other party of two that showed up and left, we pretty much had the falls to ourselves.
At the familiar nearest lookout, we saw the wide uppermost drop of the White River Falls with some kind of butte behind it.
Tahia and I also noticed a bit more hydroelectric infrastructure around the falls that I didn't really pay attention to the first time Julie and I were here some 12 years ago.
In addition to enjoying the falls, we also started to see a rainbow in the wafting mist.
And after having our fill of the uppermost lookout, we then walked along the trail leading lower towards the defunct hydroelectric plant.
Along the way, there was a ridge where we managed to get a more frontal view of the White River Falls, where we could see all three tiers of it as well as an even bolder and larger arcing rainbow appearing with the morning sun that was behind us.
We took our time taking family shots as well as videos with the tripod with Tahia helping out, but once they had their fill of the falls, they went back up.
This left me to do a little more exploring on my own, and I continued down the trail towards the defunt power station where the trail dead-ended at a gauge.
The station itself had bars set up to prevent access into the turbine relics though the graffiti inside there suggested that perhaps people have defaced it in the past before the bars were set up (or someone figured out how to climb up and get down through the top?).
Regardless, it was interesting to see how the White River was harnessed for energy, and I wondered what such energy production had powered when it was online.
Anyways, after finally getting my fill of the power station, I headed back up and made one last go at the area a little further upstream from the closest lookout to the parking lot.
While up there, I noticed that there were more smaller tiers upstream of the uppermost drop as well as some other diversion and pooling infrastructure probably as remnants of the power station that was once here.
Then, I finally rejoined Julie and Tahia at the car at 10:30am.
With it already being late morning, I asked Julie if she was up for an early lunch at Hood River since we were headed in that direction.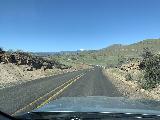 And she thought it was a good idea (especially since I figured that getting to Curly Creek Falls would take at least an hour's drive in each direction.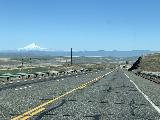 Plus, access was not guaranteed considering that we might run into snow blockage like we did the first time we tried to visit this falls back in late March 2009.
And so after heading back along the US30 towards the I-84 with Mt Adams showing up in the distance from time to time, we eventually arrived at the quaint main drag of Hood River at 11:30am.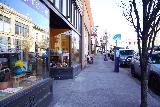 Julie had this craving to check out Broder Ost because they had Swedish Meatballs and other Swedish and Danish fare, which made her miss the time we were in Sweden in Summer of 2019.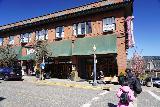 But when we got up to the restaurant, we could see that all the outdoor seating was taken, and we weren't really keen on dining inside.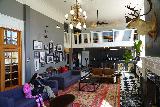 So we decided to order the food takeout so we can eat in the car. And while we were waiting for the food to arrive, Julie and Tahia went down the street to get an acai bowl while Julie got some kind of coffee, and they got me a kombucha.
When the food arrived, I paid for the food and noticed that the tipping column suggested a minimum of 20% up to 30%!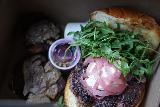 I don't think I've seen that before, and I wondered if they're doing this to try to help struggling businesses since the onset of the pandemic.
When I found Julie and Tahia, we retreated to the car, and then ate in there. It turned out that Julie ordered the Swedish Meatball, some Fish Cakes, and a Danish Donut (I think). I also added on a Lindstrom Burger, which came with Swedish Hashbrowns.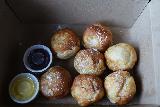 It turned out that the food was quite fresh and delicious, and it affirmed my conviction that Portland and its neighboring cities and towns really take local freshness and boutique styles very seriously.
By about 12:30pm, we were done with the food, and then we started to drive in the direction of Curly Creek Falls, but not before filling up on gas.
It turned out that the Chevron we filled up at was actually full service so I guess this quirk of Oregon was still alive even though Baker City let us self-service our fill-up when we were passing through northeastern Oregon en route to Palouse Falls.
Regardless, once that was done, we then drove across a narrow toll bridge over the Columbia River (costing us $2) as we entered Washington State and then drove west along the north side of the Columbia River.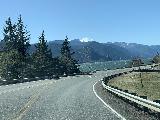 I've never driven this road this far from the east between Hood River and Cascade Locks, but it was quite scenic and I wished that I could stop to photograph Mt Hood fronted by the Columbia River.
Nevertheless, we ultimately got towards the small town of Carson and then we headed up the Wind River Road en route to the Gifford Pinchot National Forest.
We saw that there was a huge lumber warehouse in the northern outskirts of Carson, and then we saw depressingly bare forests as there was some extensive clearfell logging (though it wasn't nearly as depressing nor as extensive as what we saw in Northeast Tasmania a few years ago).
As we drove further up the Wind River Road (passing by some waterfall opportunities that I was hoping to make time for one of these days like Panther Creek Falls and revisiting Falls Creek Falls), I started to notice snow alongside the road.
I got worried because the road kept climbing and the snow banks looked like they were starting to get thicker.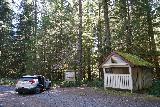 Fortunately, after getting past some summit with some snow play possibilities, we eventually got to the Curly Creek Road (I think it was NF-90), and then we ultimately made it back to the Curly Creek Trailhead 31A at 2pm.
My memory must have failed me this time around because I could have sworn that there was a bridge near the trailhead that we were supposed to cross before going on the short path to the overlook of Curly Creek Falls.
But instead, there was merely a sign and an outhouse with a turf roof, and even more amazingly, we were the only people here (aside from two trucks parked closer to the bridge over the Lewis River).
In any case, we took advantage of the relative solitude, and promptly walked down the short well-forested trail towards a junction with the Lewis River Trail.
Then, we continued on the right downstream along the Lewis River before reaching the first lookout, which was for the Curly Creek Falls.
Just like it was the last time around, the lighting was such that the falls was in shadow, but there were plenty of trees in the way that were getting the benefit of the afternoon light.
It was almost as if we were better off experiencing this waterfall only if it was a cloudy day so the lighting would be even and the falls wouldn't be as hidden in the shadows.
Nonetheless, unlike the last time we were here 12 years ago, this time the falls was actually flowing well, and it was the very first time in three tries that we finally got to experience Curly Creek Falls the way it was supposed to be experienced.
So after taking some time to document the experience, we then walked a little further down the trail towards the next lookout for the Miller Creek Falls, which was also flowing quite well.
Then, after having our fill of this place, we returned to the car getting there at 2:55pm.
That said, I did briefly explore where the other trail went, but it was nothing more than the continuation of the Lewis River Trail and it didn't bring me to a second parking area where those two trucks were earlier as I had thought.
Anyways, we then took off and drove back towards the Columbia River Gorge as we were intent to visit Multnomah Falls once again.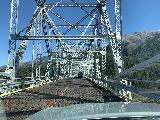 Eventually after getting through Carson and then taking the Bridge of the Gods (another $2 toll to cross the Columbia River back into Oregon) at Cascade Locks, we then drove the I-84 west in the direction of Portland.
Knowing that we could take the Old Columbia River Gorge Highway at the Ainsworth State Park exit (since finding the Columbia River Gorge waterfalls when heading west on the I-84 was harder than the more frequent exits when heading east), I went ahead and took that exit.
However, I then saw a road closure as I got onto the Old Columbia River Highway as apparently there were landslide issues likely from the soil destabilization resulting from the 2017 fireworks-caused wildfire that devastated the beloved Columbia River Gorge.
It has been nearly 4 years since that incident, and we're still feeling the adverse effects of that act of blatant disregard for Natural places.
And so after backtracking onto the I-84 west, we then took the dedicated Multnomah Falls exit in the middle of the I-84 between the westbound and eastbound lanes.
Not surprisingly, this parking lot was very busy, but we managed to score a spot so we could make our brief visit at 4:05pm.
At least the majority of people here were wearing masks, which was a stark contrast to much of Idaho. Heck, there was even a mixed baggage of people acting in the interest of public safety in Southeastern Washington at Palouse Falls.
So as beautiful as the Multnomah Falls was to check out, Tahia was kind of throwing a bad attitude as perhaps she was getting some waterfall fatigue (though Julie and I knew that she was only interested in playing in the pool or playing Roblox).
Anyways, as we walked towards the Multnomah Falls Lodge and the main lookout area at its base, I couldn't help but notice that the parking lot was pretty much empty in front of the lodge.
That made me think that the Old Columbia River Highway must have been closed in both directions (likely as a result of the complications of the fires from 2017, I'm sure).
And it planted some doubt in my mind that perhaps visiting Latourell Falls on this day might not happen.
Regardless, we took our shots of the Multnomah Falls as the volume of people here made us a little nervous.
Then, we went into the gift shop to pick up some marionberry jams as gifts as well as for ourselves.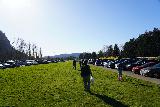 By about 4:45pm, we returned to the car and started to drive west on the I-84 again. The whole time, I was keeping an eye out for any exits that might take me back towards the Old Columbia River Highway hopefully without backtracking.
But unfortunately, the first exit where I saw a bridge was near the Rooster Rock State Park exit, which I think was near the Vista House, which I could see perched on the bluff to the left.
However, I knew that it was beyond Latourell Falls, and since it was getting late, I decided not to pursue that waterfall on this day.
Eventually, after some traffic as the I-84 merged with the I-205 and I-5, we ultimately arrived at the Hyatt House at 5:20pm though the parking situation already looked a bit tough.
But the valet person here allowed us to park the car for 30 minutes or so to allow us to unload and bring our stuff up to our room.
However, she was trying to discourage us from parking in the public structures nearby because there had been a series of break-ins last night.
She actually recommended finding street parking, but I knew that would be a very difficult task.
Now the Hyatt House did offer $55 per night valet parking, but not only did that pose a COVID-19 risk for someone else was driving our rental car, which we sanitized, but it was a rip off, especially since we were spending 2 nights here.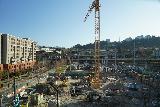 After getting up to our room, we did see that there was a Residence Inn across the street and they had their own underground parking structure. So perhaps that was a lesson learned on our part that we should have booked there.
This was especially the case since we had a pretty positive experience earlier on in this trip.
After sanitizing our room and getting unloaded while our perishables were in a legit refrigerator, we then went back down to the car at 6:10pm.
We then drove out towards our dinner spot at Nong's Khao Man Gai, which was on Akeny St, but we had to take a detour for the Hawthorne Bridge.
And as we did that, we saw that there were a lot of cops tending to one half-naked guy disturbing the peace and preventing us from crossing the detour for the Hawthorne Bridge.
So we drove further north to cross a different bridge across the Willamette River and that was when we saw there were numerous stores in the downtown Portland area that were boarded up.
Not only that, but we noticed a lot of "tent cities" as the pandemic must have really hit people hard here (though the homeless problem was even prevalent before the pandemic exacerbated the ills even more).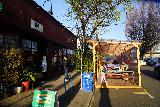 At 6:25pm, we finally found street parking across from the Nong's Khao Man Gai, and then we promptly sat at one of the outdoor tables to eat there while the food was still fresh.
It was pretty much like comfort Chinese food as there was sort of a Hainan-style chicken rice as well as a pork stew that reminded me of some Taiwanese street dishes.
We also got a coconut ice cream, which hit the spot, and we also got some broccoli to round out our meal.
It was simple fare, and we managed to get our food and eat it just before they closed up shop at 7pm.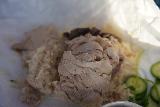 By 7:05pm, we were done eating, and while there was still daylight, I had considered maybe driving around to check out some Portlandia spots (especially the In Other Words bookstore or Mary's Club).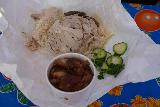 However, the bookstore (which Portlandia made famous for the Women and Women First Bookstore) was actually shut since June 2019 so we decided not to bother looking for it.
In the mean time, Julie decided that since the Portland Japanese Garden was closed tomorrow, we should at least go back to the Chinese Garden for the first time since our late March 2009 visit.
Then after that, we might briefly walk around to find some other Portlandia spots before perhaps chasing waterfalls again while the weather would still cooperate.
It was too bad that the forecast called for rainy weather on Wednesday (the day after tomorrow), which was when we'd actually be staying in Cannon Beach and spending time chasing waterfalls and beachcombing.
Oh well, I guess that's how it goes sometimes, and you can't control such things.
Anyways, we drove back towards the Hyatt House, and after circling around the immediate area in search of street parking, we ultimately settled on parking at Douglas Structure at 7:30pm.
We gave it a valiant effort but it just wasn't meant to be. And when we got back to the entrance of the Hyatt House, the valet that warned us about parking in the structure asked, "You didn't just park in a structure did you?"
Unfortunately, we said yes, and then we chatted with her to get a little more clarity on what's going on.
Apparently, the underground lot opposite the Douglas structure that we parked at was where a series of break-ins had occurred last night, but in the back of my mind, I knew that any car parked here could easily be broken into.
So with that unease of mind combined with all the depressing things we saw around the somewhat dead downtown Portland area, that made me wonder if the Dream of the 90s was pretty much dead by now.
We'll have to keep our fingers crossed that I won't find a broken window or other damage to the rental car come early morning tomorrow when I expect to visit the Willamette Falls a bit better than the first time around back in Summer 2017.
But we really don't have other options if we're putting our health at risk versus monetary loss from theft or damage to the rental car from vandalism.
In the mean time, we returned to the room at 7:45pm, and we'll have to see how things go moving forward…
Day 6 (April 6, 2021 – Portland, Oregon): "The Dream Of The 90s Has Died"
It was 6am when I awoke as I was both worried about people breaking into cars overnight as well as the anxiety about accomplishing some waterfalling excursions while Julie and Tahia were sleeping in.
I was also a bit uncertain about what we were intending to do in Portland today considering I didn't really have anything planned for the rest of the day after I hit the waterfall target of Willamette Falls.
If time permits, then I might pursue Latourell Falls and the Upper Latourell Falls (the latter of which I had never had a chance to do before).
Without any kefir breakfast that I could have powered up on before heading out, I then just got my pack, tripod, camera, and whatever else I could remember before heading downstairs towards the parking lot.
I was quite anxious about the state of the rental car, but by 6:25am, I got to the car and was relieved that nothing happened to it.
Perhaps even more interesting was that I saw a parking enforcement guy already out and about looking at peoples' license plates to see if the street parkers were supposed to be there.
Even though the Douglas Parking Structure that we parked at was $24 overnight while the other one was a mere $8.50 every 12 hours, that warning about breakins the night before in that lot made me reconsider.
Perhaps the Douglas one was more supervised, which was why they commanded more money though there was no one manning the collection booth as that was all machine automated.
Anyways, just as I was about to drive off, I realized that I had forgotten to get the parking ticket so I had to run back to the Hyatt House and our room.
But when I got to the entrance, the valet asked where my mask was, and in that moment, I had forgotten to bring it. Then, just before I was about to head back to the parking lot, the valet said he would bring me a couple of masks so I wouldn't have to make the trip.
Sure enough, he did that, then I went back up to our room to get the parking ticket, and then finally at 6:35am, I was back in the car and only then was I ready to go.
I first drove south along the I-5 towards Oregon City, where I ultimately followed the flow of traffic towards the I-205 east.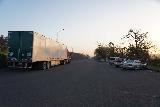 Then, I took that freeway and this time I took it all the way to a rest area stop with a vista getting there at 6:55am.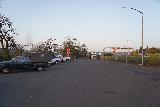 Unlike the last time we were here 4 years ago when we took one of the earlier exits and wound up spinning our tails being unsuccessful at finding a proper place to pull over and experience the falls, this time I did a little more research and followed through on it.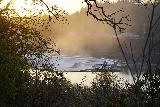 Indeed, I used Google Maps to figure out where I should have gone in the first place (Greg Plumb's instructions on this part of the write-up was a little vague given all the urban jungle chaos), and the first logical place to stop was indeed that rest area.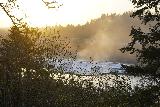 When I got to the overlook, I was surprised at how many trucks and cars were pulled over here, and I suspected that most of them were not here to sightsee but they were actually using the rest area to perhaps overnight and sleep in the car.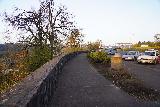 Still, there were a handful of available parking spots, and I took advantage of them to get out and take photos towards a partial view of Willamette Falls against the rising morning sun against the haze.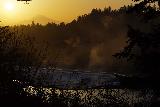 The first view that I got wasn't remarkable given the overgrowth that conspired to make it difficult to photograph, and looking against the rising sun didn't help my cause either.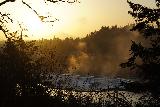 But then I walked towards far eastest end of the rest area, and I had a similar view except there was also the silhouette of Mt Hood in the background.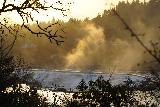 On a clear sunny day like today, perhaps this rest area would have yielded the best viewing experience early in the afternoon where shadows wouldn't be as much of a problem and seeing the snow-covered Mt Hood together with the falls would have really made it special.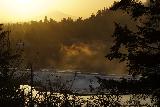 Once I had my fill of this spot at 7:10am, then I continued driving towards the next exit where I then made a right at the off-ramp and took it across the bridge into downtown Oregon City.
Once again, instead of finding street parking somewhere near this bridge (where we got frontal but distant views of Willamette Falls), this time I drove past a tunnel and then pulled over at a designated viewing area for Willamette Falls at 7:15am.
Being the only person who bothered to stop here while there was a lot of road traffic zooming by, I got my camera and documented the experience here.
It was merely an overlook and I didn't see any elevator that I could have sworn I saw in someone's trip reports though perhaps I should have checked out the tall tower that you see when driving across the bridge.
Oh well, that will have to wait until the next time we happen to be in the Portland area again, but perhaps that seeded in my mind that we should take a few minutes to come back here on the way to Cannon Beach where we're staying tomorrow (even though it would be a bit of a detour).
Anyways, the view of Willamette Falls from this closest of lookouts was actually a little above most of its brink and it probably could have used the elevated view.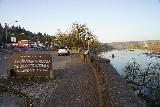 Nevertheless, I could not only hear the falls but also appreciate its power a bit better here though the hideous plant across the river definitely made this waterfall feel stale.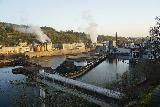 I had read about work to establish the Willamette Falls walkway and really improve the experience here back when we were last here 4 years ago, but it seemed to me that it hasn't really progressed a whole lot since that time.
By about 7:25am, I had my fill of the falls and then returned to the car where I took it further east on the I-205 towards the I-84 as I decided to pursue Latourell Falls and Upper Latourell Falls for the first ime.
I figured that Julie and Tahia would still be asleep if I returned to Portland so I just went for driving back to the Columbia River Gorge to experience the waterfall since the rest of the waterfalls weren't accessible due to landslides and road closures.
So I guess the area was still feeling the effects of the 2017 fire caused by a Vancouver boy who threw fireworks into Eagle Creek and created the most damaging wildfire in the area's history.
Fortunately, when I got off the familiar Bridal Veil exit 28, I took the road a little to the east before I got to the road closure, and then the Old Columbia River Highway going west was available to so I took that towards the familiar parking lot for Latourell Falls at 8:05am.
It was very cold here when I got out of the car, and after taking a few obligatory shots (even setting up a tripod briefly closer to the base), I took my time though my hands were losing feeling and coordination given how cold it was.
There was one couple that showed up while I was taking photos and videos here, but I soon found how cumbersome it was to even set up this shot when I knew that I still had a hike to do.
So I then stowed it onto the pack and swung around back to the parking lot and then up to the upper lookout, where I was sharing the view with one guy who was here trying to compose his shot.
I couldn't believe that he was in a T-shirt because it was freezing here, but to each their own I guess.
Once I had my fill of this spot, I then continued walking up the trail where it immediately stopped being paved as most of the elevation gain was on this stretch.
After passing by a viewing bench, I managed to get some unusual angled views of Latourell Falls before the trail eventually flattened out a bit while still generally going uphill.
Given how cold it was down by Latourell Falls, it didn't take long to warm up during that climb, and I was making good progress until I made it to the Upper Latourell Falls at around 9:10am.
This was a two-tiered waterfall that twisted away from the trail so I was glad that I did this hike in a clockwise manner since I was descending towards the falls.
When I got down to the base of the falls, the upper tier started to become more hidden from view, and when I went into the alcove that was somewhat behind the lower drop of the falls (kind of reminding me of Ponytail Falls, only the lower drop was visible.
Sure this waterfall didn't quite have the height and plunge of the lower waterfall nearly 0.8-mile further downstream, but it was a nice secluded spot as I was the only person here to enjoy it though the morning sun was conspiring to make light and dark contrast zones.
After having my fill of the Upper Latourell Falls, I then continued the loop hike as it was for the most part downhill until it started to ascend a little as it got towards the rim of the Columbia River Gorge.
There was one woman walking her dog that I saw along this stretch of trail, and she was the only person that I saw the whole time.
That was when I noticed a fork where the unsigned path on the right took me down to a scary-looking bluff with a commanding view at the short walks and trails by the Latourell Falls parking lot as well as a partial view of the brink of Latourell Falls itself down to my right.
Due to the shadows caused by the morning sun, the hint of the snowy-covered mountains in the Gifford Pinchot area across the river were either blown out if I aimed the camera down or they were nicely lit while the Latourell Falls walking area below were completely black.
There was no in between to best take this shot to get it all so I did set the camera to raw in the hopes of perhaps postprocessing the shots I'd take here to correct that.
After having my fill of this spot, I then took the trail down a fairly gradual grade as it actually veered away from Latourell Falls before dropping me further west along the Old Columbia River Highway.
I was surprised that it crossed the road here, and I guess I could have walked along the road back to the Latourell Falls parking lot, but I opted to continue following the trail, which continued descending below the road to its north, and then swing around past a picnic area.
From there, the trail then went underneath a road bridge spanning Latourell Creek, and eventually I found myself on the other side of the bridge fronting Latourell Falls.
Not surprisingly, there were more people content to check out the falls going as far as the bridge before heading back up, so I briefly documented the state of the falls (and the partial lighting at this point), and returned to the car at 10:10am.
I was very surprised at how busy the Latourell Falls parking area was at this point, and I was quite glad that I had gotten the early start.
Next, I then drove back along the Old Columbia River Highway and made a brief stop at the Shepperd's Dell Waterfall at 10:20am.
Unfortunately, the walk leading down towards the brink of the lower falls was closed (and I wondered for how long), and so I was content to take my views of the falls from the road bridge instead.
Five minutes later, I had my fill of the falls, and then I finally started to drive back to Portland to meet up with Julie and Tahia to finally start our brief touring of Portlandia.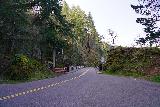 At 11:05am, I finally made it back to the Hyatt House, where I waited in one of the valet spots until Julie and Tahia made it down at 11:20am.
Next, we drove towards the Lan Su Garden but the drive up 4th street was a bit of a depressing scene of lots of boarded up businesses and rif raff with tent cities everywhere.
If there was a place that was perhaps most adversely affected by the global pandemic, it was probably Portland as the rough downtown area kind of reminded us of how quickly you move from the gentrified areas of downtown LA towards Skid Row.
But with all the anti-Asian sentiment going on, Julie was especially afraid of being attacked in the city since it seemed like we were being blamed for the whole pandemic situation.
Clearly, they must have ignored the fact that Trump got rid of the CDC outpost in China and didn't handle the pandemic at all, whereas other administrations (even the Bush and Obama Administrations saw through the handling of SARS, the Swine Flu, the Bird Flu, MERS, and Ebola).
The closure of businesses and activity during the pandemic was also exacerbated by the Black Lives Matter protests and riots and hence the boarded up businesses as well as perhaps people moving out as a result.
Indeed, it really seemed like the Dream of the 90s that so endeared a lot of people to the city of Portland looked like it was dead as we drove through the downtown area.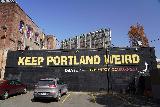 Nevertheless, we did make a brief stop at 350 Burnside Street to check out the "Keep Portland Weird" mural behind Dante's Live Music and next to the Voodoo Donuts though it was actually Austin that first had that sign that was since adopted in Portland.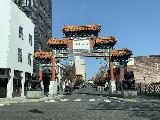 Then, by about 11:40am, we then found street parking around the Lan Su Garden, which was also in a pretty bad area of Chinatown as there were even more tent cities and rif raff walking around (one was holding a cup of pee).
Julie and I didn't remember the garden being this rough around the edges when we were last in this garden 12 years ago, but man did it really being out the paranoia in her as she was blasting me for losing one of our mace spray bottles that would fit in a pocket.
We ultimately paid for admission and waiting until 12pm before we were let into the garden area.
The staff here really tried to maintain social distancing by controlling the point of entry, and now the garden was a self-guided tour instead of the last time when a lady was actually explaining things when we first came here in 2009.
So that made for a much different experience, and plus there seemed to be a lot more interest in this garden area in recent years as opposed to our first experience.
Julie never really watched Portlandia so she thought this garden wasn't shown in the show, but then Tahia and I reminded her of the one where Lance (played by Carrie Brownstein) was chilling out with "his" look-alike doppleganger in real-life Justin Long when Lance's Mom was dating him.
Anyways, we took our time since we had an hour here to tour the limited real-estate of the Lan Su Garden, which was very well-done and brought us back to our time in Suzhou and Tongli also back in 2009.
We then chilled out at the tea house having a light lunch and some fresh tea though it was basically a takeout affair given the pandemic situation.
Finally after having our fill of the garden, we then got back to the car at 1:10pm where Julie and I were debating about just walking from the garden to the main Willamette River area with cherry blossoms (as she noticed them from where we were parked).
But she really didn't like the idea of walking to that area even though it was only a couple of blocks, so we actually spent a few contentious minutes trying to find "closer" parking and we ultimately parked a bit further away and had to walk further as a result of this escapade.
I really thought Julie was letting her anti-Asian paranoia and Skid Row-like experience of Old Downtown Portland get the better of her, but regardless, we scored another parking spot at 1:15pm, and then walked along the Willamette River.
At least the park and riverfront walk not far from where the Dream of the 90s thesis was shot in Portlandia was a bit more atmospheric than the run down downtown area, but there were still lots of tent cities and rif raff underneath some of the bridges we had to go under along the way.
Nevertheless, I think the tension in Julie's mood was relaxed upon seeing the cherry blossoms, and there were also a lot more people in this part of the park, including one busker playing some music.
Now this was probably more like what we had envisioned the real-life Portlandia experience to be like, and the cloudless day was further enhanced by the blossoms as well as the Hawthorne Bridge in the distance.
Eventually at 2pm, we returned to the car after having our fill of seeing what we thought was the best of the sightseeing in Portland, but now we had to make an executive decision about what to do next because rain was in the forecast tomorrow for Cannon Beach.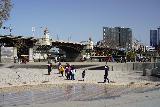 And so even though it was already getting late in the afternoon, we decided to head towards Cannon Beach and get there while there was actually low tide.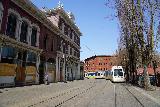 So next we drove the 26 west out of Portland and towards the US101 along the Oregon Coast, but this drive actually took a bit of time because it only had a 55mph speed limit though it was very easy to go way after than that.
Plus, there seemed to be a lot of cars going in that direction, and ultimately we then followed a caravan of cars going south on the US101 past Cannon Beach, and then ultimately to Hug Point.
When we pulled into the limited parking lot there, we actually scored a spot by a not-so-obvious No Parking spot next to some signs where someone else was also parked next to us there.
We weren't sure if we were going to get ticketed or towed, but given the chaos here of people trying to wait out a spot, we just stuck with our decision at 3:45pm, which was exactly during the low tide on this day.
While Julie and Tahia were getting ready, I went down first into the beach at Hug Point where it was both sunny and also quite a bit chilly.
There were lots of people all around the beach at this time, and I could see that the tides were also far enough away to really allow people to spread out and experience this spot.
All I had to do was to walk a short distance around one of the bluffs before I could see the short waterfall that was the main reason why we were at Hug Point to begin with.
And from this point, I spent a lot of time trying to somehow capture the experience though I couldn't be bothered setting up the tripod.
I guess I was finding out something about myself where I really wanted to experience the moment and spend less energy trying to produce something though I was glad that the BeFree tripod that we had bought just before this trip was relatively quick to set up.
As I was exploring some of the adjacent caves around the Hug Point Reserve, I then was about to walk around another bluff towards the next series of caves when I noticed Julie and Tahia were approaching the Hug Point Waterfall.
At the same time, I also noticed that there were also quite a few people on a shelf slightly above the ocean.
That must be the Hug Point that this area was named after, and I made a mental note to go back there to check it out but I had to return towards Julie and Tahia so we could take pictures and experience the waterfall together.
So we took a few moments to let Tahia play in the sand, taking family photos, and also taking a brief moment to climb up to the brink of the Hug Point Waterfall before Julie and Tahia started heading back to the car.
At that point, I took some additional time to check out the caves as well as the shelf at Hug Point.
One of the caves was actually somewhat of a curling arch though you couldn't really see through it, but you can definitely climb through it.
On the shelf, there were lots of mussels both dried and wet stuck to the shelf itself and there were numerous families on it really enjoying the tide pools here in addition to the experience of feeling like you're walking on a spot where the ocean can take it back in just a few hours.
At the end of Hug Point, I could see that the shelf actually went towards a less busier and more secluded beach.
I wondered if it's possible to go from the Acacia Beach lot to this point as an alternate experience though the emptiness of this beach made me think it was harder to do so from there.
Anyways, I thought I had read that this shelf used to be an old access that could only be done during low tide, of course, but I couldn't believe that people used to travel around that shelf as a route given how precarious it was to Mother Nature taking over.
At 4:55pm, I finally got back to the car, where Julie and Tahia were waiting for me.
Fortunately, we weren't ticketed, and I did notice that a lot more people have left this lot at the time as it must be getting late in the afternoon.
Next, we finally drove back towards Cannon Beach, eventually finding the public parking for the Haystack Rock at 5:10pm, and like 4 years ago, we walked past the Wayfarer's (the place we ate at last time we were here), and then we walked onto the fine sandy beach.
With Haystack Rock in the distance, we managed to recreate our afternoon shot with a tripod set up, but the lighting in the Spring wasn't quite as nice as it was in the Summer since Haystack Rock was still mostly in shadow.
It was quite cold and windy at Cannon Beach even with the nice weather, and it was too bad the weather was going to turn tomorrow, when we were to stay here.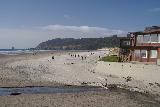 Anyways, by 5:50pm, we were finally back in the car, and then we headed back towards Portland, where we still had to do a grocery run as well as to check out a Moroccan Restaurant for takeout before returning to the Hyatt House to wind down the day.
When we finally made it back to Portland (almost getting pulled over by a cop when I was speeding past one state trooper waiting but maybe he was noticing something else; man that 26's slow speed limit was a real speed trap), we then went back to the rough part of downtown Portland.
That was where we finally found the Tangier Restaurant where we got our takeout and awkwardly ate in the relative safety of our car as there were quite a few passerbys as the skies were getting dark.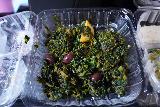 The meal was good and filling as my lamb tagine was basically a big lamb shank with rice, while Julie and Tahia got a chicken which tasted quite good.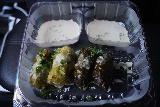 We also had a Greek-like rice wrap with a cabbage wrap with meat and rice in it, which was also different and good.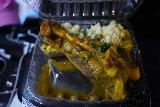 Indeed, this experience affirmed to us that Portland still knows how to do foodie experiences though Julie was still bumming that the Cultured Caveman had shut its doors during the pandemic.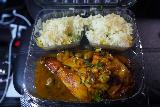 I guess with the market distortions we have, it's hard for healthy eating joints to make enough margins to stay in business, especially with our propensity to eat and hype up places that tend to be unhealthy for us (such is the paradox of eating out).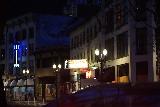 At 8:05pm, we were done eating and then we drove towards the Whole Foods in downtown Portland while passing by some familiar Portlandia sights like Mary's and Powell's Bookstore (both Portlandia opening credits scenes).
Finally at 8:15pm, we arrived at the Whole Foods, which actually seemed to be in a bit of a nicer gentrified area as opposed to the Skid Row-like downtown area that was really rough around the edges.
By 8:35pm, Julie was done with the Whole Paycheck run, and then we entertained the idea of stopping by Voodoo Donuts just to try out and see what the hype was about.
But when we returned to Burnside Street and saw the huge line still waiting to get their donuts before the place would close, we decided to not go for it.
It totally reminded me of the Brunch Village episode in Portlandia where people would be waiting for hours just for a hyped up foodie experience (Marionberry pancakes in that episode), and so there was no way we were going to bend over backwards on this night.
By 9pm, we parked in the familiar Douglas Parking Structure, where we will eat another $24 for the overnight parking.
At least when we left and headed back to the Hyatt House with the groceries and trying to leave nothing of value in the car, we did see one security guy doing the rounds.
Perhaps that's a good sign that there shouldn't be a recurrence of the series of breakins that victimized a lot of people when we first showed up to downtown Portland yesterday.
And with that, we ended the day with Tahia and I watching Brunch Village and the Dream of the 90s sketch just for old times sake as now the Portlandia spots had more meaning to us.
Tomorrow was going to be a lighter day of touring with the expected bad weather, but we were intending to do the foodie experience before leaving for Cannon Beach and the rain…
Day 7 (April 7, 2021 – Cannon Beach, Oregon): "Wet But Perfect Family Afternoon"
It was about 6:10am when I awoke though I noticed that the 5am alarm had gone off for a bit before Julie must have gotten up to turn it off.
So when I got up the skies were already starting to get brighter, and it was a bit later than I would have liked to get caught up on some chores as far as organizing the photos and videos from yesterday.
I also had to get caught up on the blogging which took the better part of a couple of hours.
Julie and Tahia didn't get up until around 7:30am, and by this time, I figured that it would take them even more time to eat breakfast and get all packed up and ready to go.
So I decided right then and there to go back to Oregon City to check out the McLoughlin Promenade for an elevated view of Willamette Falls to complete the experience.
When I was done eating the kefir and fruit breakfast so I could hold myself over for the rest of the morning, I suspected that we're probably not going to have lunch today.
This was especially the case since we were intent on getting Voodoo Donuts and some gluten-free desserts at Petuna in downtown Portland as we were getting the last vestige of foodie culture in the city before going back out to Cannon Beach.
Sure enough, I managed to lug some of my luggage and belongings to the car in the interest of making things easier on Julie and Tahia with the dolly for efficiency.
And when I got to the car at 8:40am, I was once again relieved at not having our car broken into, but now I suspected that the Douglas Parking structure was more expensive than the underground one across the street for a reason – it was likely supervised.
So the extra expense was probably justified.
Anyways, I headed out and did the familiar drive south on the I-5 towards the I-205 North (which actually went east), and under the cloudy skies this time around, I skipped the rest area exit for the Willamette Falls.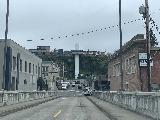 On the next exit, I took the familiar drive towards the West Linn Bridge, and then I headed back though the tunnel before heading up the hill on 2nd Street as I then looked for High Street as I followed the signs for the Promenade and Elevator.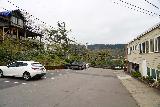 Eventually, I found street parking next to the block where there were parking meters for some spots opposite some kind of accounting or attorney office right where the signs pointed the way to the Oregon City Historic Elevator.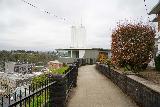 After getting my camera and phone, I walked towards the McLoughlin Promenade, which was basically a paved walkway with views over Oregon City's paper mills while also backing some attractive historic-looking fancy homes (some of which had signs for them).
I first went towards the top of the elevator, where there was a friendly guy who greeted me.
After briefly checking out the views from the elevator through some windows, I then chatted with the staffer about the River Walk Legacy Project.
We knew that it was going to be a slow process, but I asked him how much longer it would take considering that we were here in Summer 2017 when the project was already underway in the planning process.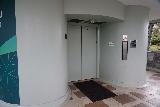 Well, apparently, the planning process continued, and he said there was another 18 months to go since the pandemic kind of slowed things down.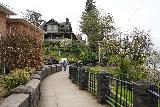 He also said that there was land owned by the local Native American tribe which also had their own approval process in addition to the defunct paper mill that had a fire not too long ago.
Given all the delays and multiple parties pulling the project this way and that, he suspected that it might be at least another 3 years before completion, and well, it's basically a case of it's gonna get done when it's done.
With that, I thanked him for the chat, and then I was on my way in the opposite direction as I followed along the Promenade.
There was one lookout spot with a nice view towards the Willamette Falls in a more satisfying manner than the brink view down by the street.
However, as I continued along the Promenade, I saw that it descended towards a bridge that went across the busy street and ultimately along that street back towards the lookout at the brink.
So I guess it was possible to connect the Promenade experience with the lookout, and while we're at it, we could even do the grand trifecta by taking the elevator down and walking from there towards the West Linn Bridge for a distance but frontal view of Willamette Falls.
Nevertheless, I was content with my elevated views of the falls from the Promenade, and then I walked back towards the parked car at 9:40am.
Next, I drove back towards downtown Portland at the Hyatt House ultimately getting there at 10:15am.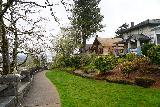 I then I took one of the valet spots and headed back up to the room since Julie and Tahia needed help with the dolly to bring the rest of the luggage down to the car.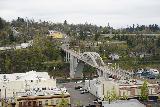 Eventually after helping Julie and Tahia get the luggage back down to the car, we checked out, and then we ultimately loaded up the car and finally left at 10:35am.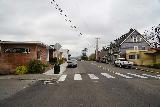 Now, Julie could finally order Voodoo Donuts and the gluten-free stuff at Petuna.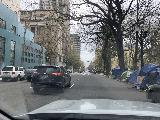 By this time, I was pretty familiar with the downtown Portland streets and took 4th Street all the way to Chinatown without the aid of Julie's routing on her phone.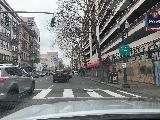 Ultimately at 10:45am, we then turned to the Keep Portland Weird mural and parked there as Julie went to get the much-hyped donuts.
So after taking a few more selfies of the whole family standing in front of the famous "Keep Portland Weird" mural, Julie then went across the street to pick up the doughnuts.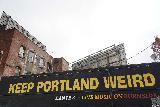 There was already a line of people waiting to get the goods, but since Julie ordered ahead of time, it didn't take long before she came back to the car with the pink box of Voodoo doughnuts.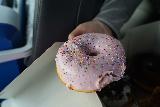 I wasn't sure what the hype was all about, but I liked the good ol' fashioned chocolate glazed, which was pretty much like a glorified Winchell's as far as I was concerned.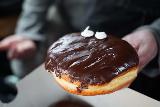 But we also got some other interesting flavors like the Homer, the Dirt (oreo on white filling), a custard-filled chocolate donut, and a bacon-maple one.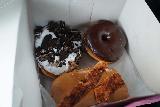 This was a serious cheat as far as really blowing up or careful diet (we've been blowing it this entire trip), but I was especially concerned for Julie as her rashes were coming back, and these super sweet doughnuts didn't help her cause.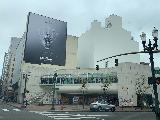 Next, after eating some of the doughnuts (and getting stuffed already), we then drove towards Petuna, which was in a sloped street between a couple of churches in downtown Portland.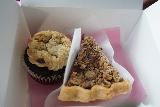 We got there at 11:05am, when Julie then went into the shop and got a gluten-free cupcake and some kind of gluten-free pie before we finally headed out twenty-minutes later.
At this point, we were now going to leave Portlandia for good and head back to Cannon Beach again.
I was pretty much listening to Jim Rome as we were driving along the speed-trap-heavy Hwy 26 before the show ended at noon, and then I was pretty much playing the Portlandia song on repeat until we got to the bustling Cannon Beach.
Despite the weather being cloudy with intermittent rain, the town was busy and I was concerned about running out of parking at Ecola State Park.
Nevertheless, we first went to our accommodation at The Waves at 12:45pm in the hopes of an early check-in, but our room wasn't ready.
So we had to bite the bullet and do a hike in Ecola State Park with all our stuff in our rental car as we drove off at 12:55pm.
After driving the narrow road with some degree of dips and water damage to the paved road, we eventually got to the familiar parking lot for the Ecola State Park parking lot at 1:05pm, and there were actually plenty of parking spaces on this day.
However, with the cold and cloudy skies, the winds were quite gusty and so it was already inducing runny noses as we made our way to the familiar viewpoints of Crescent Beach as well as the sea stacks.
There were definitely lots of trail closures due to active landslides, and thus there was one in particular that prevented people from climbing up to Ecola Point for a closer look at the lighthouse and even the Sea Lion Rock.
The view looking out the north end was kind of limited and disappointing, and we weren't about to take the trail leading further north to Indian Beach.
And so with that, we then went back towards the Crescent Beach Trailhead ensuring that we were properly dressed for warmth as well as hiking boots as we were well aware of the trail conditions such that they were muddy, slippery, and steep.
Even a sign said so as it was for "experienced hikers only", and I considered us certainly fitting the bill with that description.
So the trail started off with an ascent going back up to the main road briefly before branching back into the moist and vegetated terrain where we then encountered another fork in the trail.
Apparently, there were some fallen trees on the path to our right, but then we saw another trail that bypassed the first series of fallen trees and actually resumed behind them.
I wasn't sure where the trail on the left went, but we pursued this trail on the right anyways just to see where it went.
But before long, the trail descended then skirted along the vegetated ledges with nice views down to the Crescent Beach and some sea stacks jutting out into the water in low tide.
So far, the trail wasn't too bad as far as muddiness was concerned, but then we encountered some massive fallen trees that we had to get over, and those were kind of slow going.
Not much later, we then reached a trail junction where the path on the left (tagged with pink ribbons) apparently joined up with our trail, and I knew right then and there that the trail we had skipped was actually a detour to bypass the fallen trees that we had just scrambled past.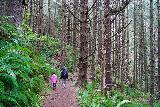 Note to self, we would definitely take the pink-ribboned trail on the way back.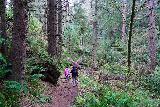 Regardless, the hike was pretty pleasant as the three of us were enjoying each others' company as we were busy negotiating muddy obstacles along the Crescent Beach Trail.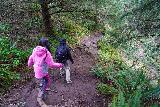 Aside from the odd fallen tree here and there, the hike was pretty straightforward though it did feel somewhat slow-going and long for a 1.25-mile hike (according to the signage).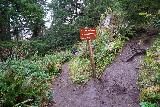 We might have encountered maybe one or two groups heading out while we were on the way in, but it had been pretty sparsely used trail for much of our hike, which was quite refreshing.
I had feared a more tense situation had there been better weather at Cannon Beach like it was yesterday, but in the back of my mind, the poorer weather forecasted today might have opened the door for a less-crowded experience, and that certainly seemed to be playing out.
Eventually, the trail got around some pretty bad muddy patches where some flowers were actually growing out of the moisture within them, and the sporadic rain that seemed to come and go didn't seem to penetrate most of the tree cover surrounding the trail.
After what seemed like forever, the trail then descended to a signed junction, where we then went right and continued a rather steep and slippery descent en route to Crescent Beach.
Some of the slippery muddy slopes gave Julie the jitters as she didn't believe in my philosophy of using the downward momentum to get past the dicey parts as stopping during the descents (which she was doing) was more likely to result in a slip-and-fall.
Fortunately, no one took a slip-and-fall, but it was pretty dicey to say the least.
Ultimately, we made it down to the wooden steps leading down to Crescent Beach at 2:55pm, but the last series of steps apparently broke off so we actually had to sit and descend the other side to reach the sands of the beach.
From there, we then walked towards the north end among the stacks for a few paces before finally standing before the Crescent Beach Waterfall.
However, I also noticed that there was a hidden upper tier of the waterfall though it was twisting and hard to see the whole thing in one go.
And for what seemed like a very long time, we were pretty much alone at the waterfall though there was one guy who was walking even further to the north along the Crescent Beach possibly getting up to what appeared like a cave in the distance.
So we took quite a bit of time given how we earned this experience, but it was already feeling like the perfect afternoon of family time as I couldn't imagine this place being this sparsely visited yesterday when the weather was so much nicer.
Indeed, we took family shots that might probably wind up being those cherished Kodak moments that we should blow up and hang up somewhere, and I made sure to take these images in Raw so if there needed to be postprocessing, then at least that option's available.
Eventually at 3:35pm, we then had our fill of the Crescent Beach Waterfall and then pursued going to the southern side of Crescent Beach to check out some sea arches there.
I swore I saw a pair of them, and so now I was keen to get up to them to see them up close.
I wound up getting to the arches myself as Julie and Tahia were taking their time checking out crabs and sand dollars apparently washed up deep onto the wet sand with the receding tides.
And after having my fill of documenting the sea arches (though it was hard to see both at the same time given how their spans were angled), I then backtracked to Julie and Tahia so we could get more family shots.
Sure it was cold and windy at each of the spots we took photos and I couldn't take off my Les Stroud shirt to show off the underlying waterfalls shirt, but I wouldn't trade these precious moments for the world.
Finally at 4pm, we left the double arches and started to hike back to the trailhead.
Along the way, Julie noticed that there was a second trail with steps, and at that trail, there was another stream with a waterfall except that one was thinner and harder to see.
There was one woman who was hiking here alone and she apparently took that trail back up (probably coming from Cannon Beach is my guess), and that was what made Julie point out that alternate trail to me.
Anyways, we got back to the steps that we took, and then made our way back up to the signed trail junction.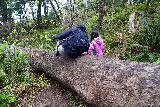 On the way back, we probably encountered 3-4 parties, where the last one was with a dog, and the lady was wearing what looked like Vans, which I'd imagine they might be ruined if she actually follows through to Crescent Beach.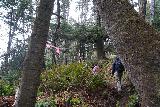 We actually took the pink-ribboned detour on the way back, which was a bit smoother going through that path also had one fallen tree that looked like it fell not too long ago.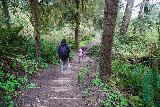 Finally, we made it back to the Ecola State Park parking lot at 5:10pm where there were now a lot fewer cars, but just as we were trying to take off our shoes and bag them up since they were caked in mud, a rain squall showed up.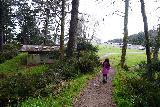 I guess it was good timing that we finished the hike when we did because this one surely would have make us cold and miserable had we been caught in the elements like down at the beach.
I wondered how the people we saw on the trail would be doing at this time, especially in the dicey parts.
In any case, we then drove back to The Waves Motel, where we finally got to check in at 5:30pm, and then after driving to the beachfront unit that we had booked and sanitizing our lovely room, we then finally got settled at around 6pm.
By this time, our perfect afternoon got even better as we were enjoying the beach views, which even featured surprising kitchen amenities that we weren't actually expecting in this motel.
I imagined that this was probably the most expensive night that we spent on this trip, but also felt that it was well-deserved, and I'm sure Julie didn't want to be denied the experience.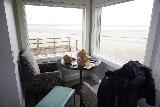 We then enjoyed a takeaway dinner just before they closed from Castaways, which featured Jamaican Jerk Chicken, Jambalaya, and (Mango) Curried Prawns.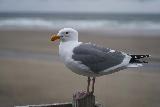 We had fancied getting clam chowder from Driftwood or some other establishment, but the food from Castaways was enough to fill us up, and we had to keep some as leftovers for tomorrow's breakfast.
It was too bad that the weather wasn't the greatest so there'd be no sunset on this day, but it was a fine way to cap off perhaps the most magical day of this trip.
Who knew that such a day could happen on a cold, rainy, and windy day?!?
And so ended this day as Tahia got to play her Roblox, Julie was watching something on the iPad in front of the natural gas fireplace, and I was busy catching up on today while enjoying the views at the corner of the room before the daylight faded into night.
We'll see how tomorrow's follow-up act will turn out, but it will start the long southbound journey home as we've passed the half-way point of this Spring Break trip and leaving Portlandia for a while…
Day 8 (April 8, 2021 – Eugene, Oregon): "The Good, The Bad, And The Ugly"
It was 6:25am when I awoke as I slept past the alarm. I guess part of me wanted to recuperate by getting a proper night's sleep, especially given how nice of a place our accommodation was as I could see the beach from my sprawled position in bed.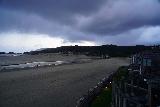 Nevertheless, I got up to check out the early morning views of the sea stacks right before another squall showed up and dumped its load onto Cannon Beach.
Aside from the residual instability of the weather, it did look like it would be improving on this day.
Anyways, not long thereafter, I got up to have a kefir breakfast while helping Julie to heat up the leftovers from last night.
Eventually, after the usual routine of getting packed and ready to go, we were finally heading out at 8:20am, which was a bit later than my plan of leaving by 7am, but I think we just wanted to savor the views as much as possible so we weren't in as much of a hurry.
Of course, the price to pay for this was that we'd be checking into Eugene later in the day as we were starting the long drive south on this day.
The drive south along the US101 along the Oregon Coast was scenic as usual, but it was also a bit long as we passed through Tillamook and ultimately reaching the community of Beaver by the Nestucca River.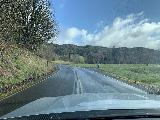 It was then that we left the US101 and headed east on Blaine Rd. It was a good thing that we saw a sign for the Niagara Falls Trail, which gave me the confidence that the GPS didn't take us on a joyride.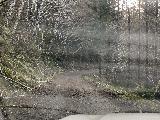 So the drive continued for a bit on this rural road as it passed through some stretches of farmlands and forest before we ultimately reached a signed turnoff at the Niagara Road.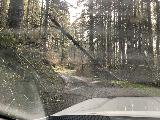 At that point, the road narrowed considerably more as it started to become an unpaved road for the remaining 5 miles or so.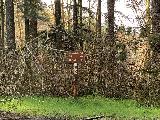 As I continued down this winding road, I noticed that there was quite a bit of branches and twigs lying on it that fortunately the SUV's could clear without issue.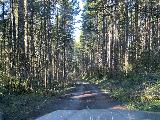 However, the fallen trees just off to the side of the road did give me cause for concern about whether any more of them might drop onto the road after we'd pass through, do the Niagara Falls hike, and then come back to strand us here.
Nonetheless, even though there were all these fallen trees flanking the road, it did seem to get some maintenance as most of them seemed to be positioned with enough clearance to get by such obstacles.
Plus, the Niagara Falls Trail continued to be signed at each turn, so that was also reassuring that wherever we were going was going to be some sanctioned spot and not an out-of-the-way attraction that wasn't worth the trouble.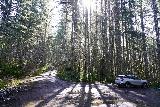 Ultimately at 10:10am, we made it to the Niagara Falls Trailhead, where it was a bit on the muddy side at the limited parking spaces here.
Given how remote thsi spot was, perhaps it wasn't surprising that we were the only people here.
Anyways, it was quite cold in the morning despite the sun's rays coming through, so I geared up and kept my jacket on for this hike.
However, Julie and Tahia opted to stay asleep in the car so I was going to do this hike solo.
The sign indicated that the falls was a mile away, and seeing how muddy it already was on the trail, I needed to wear hiking boots to maintain traction and protection from the sloshy conditions.
With that, I proceeded to do the mostly downhill trail as I passed through an attractive and moist forest full of ferns and moss-covered trees, which was the norm in the rain-rich Pacific Northwest.
The silence of the forest was invigorating, and so I made pretty good progress at a relatively fast pace given the downhill momentum as well as hiking solo.
Thus, by about 10:50am, I finally started to see the Pheasant Creek Falls in the distance (I originally thought it was the Niagara Falls) as I was making the final descent.
And I saw that it was an attractive plunge waterfall every bit worthy of the detour to get here.
I didn't think this waterfall was in our Greg Plumb book (actually it was upon looking it up again; wow, what a thorough book!), but I think I came across it on the Siuslaw National Forest site to confirm that this place was legit after it popped up on Google Maps.
Anyways, just as I was rounding the corner during this final descent, then I saw that there was also another tall waterfall that I thought must be the Pheasant Creek Falls (actually, this was the Niagara Falls), which tumbled towards a footbridge.
It was too bad that the two waterfalls were too far apart to photograph together in a single shot, but have this pairing of falls (each must be over 100ft tall or so) definitely made this hike worthwhile.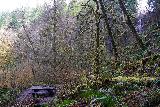 Indeed, I was of the mindset that Niagara Falls might ordinarily be a 2.5 or 3 in the scenic rating, but the Pheasant Creek Falls' presence definitely made it at least a solid 3 in my mind.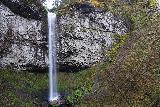 So I took some time to try to document both the Pheasant Creek Falls and the Niagara Falls as the morning sun was starting to make shadows against the lush forest further down the canyon.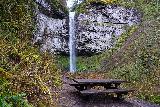 However, I was also starting to look against the sun at the Niagara Creek Falls before the footbridge.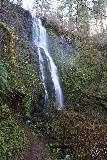 Over by Pheasant Creek Falls, there was a picnic table as well as a couple of use-trails where one went down to Pheasant Creek while the other went to a bump beyond the picnic table for a more elevated but unobstructed look at the waterfall's entire plunge.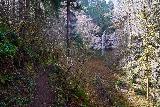 As much as I wanted to linger and really document the experience, I also knew that we had a long drive plus another waterfall hike on the way ahead of us, so I didn't bother unslinging the pack to take out the tripod and set it up.
Thus, the videos I took trying to convey the presence of two waterfalls across the head of this canyon or gorge was of the usual shaky variety.
Regardless, when I was done documenting this experience, I then started to head back on the now mostly uphill hike up to the trailhead. Indeed, all that downhill was now a bit of a warmer hike back up in an upside down profile.
And thus, I started to get a bit hot and sweaty towards the end of the hike even though the weather momentarily started to change and apparently I was starting to get caught in a little bit of a squally rain.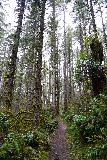 My expensive Arc'teryx Gamma LT hiking pants and my trusty waterproof jacket were quite up to the task in repelling the water, but my hat and camera weren't so I had to try to limit the weather-exposure on at least the camera during the return hike.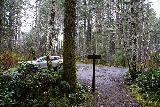 Finally, at 11:25am, I made it back up to the Niagara Falls Trailhead where Julie was still asleep in the car though Tahia must have been awake and entertaining herself.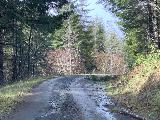 I kept my hiking boots on as I started to drive out since I knew that there was still one more waterfall to visit at Drift Creek Falls on the way back towards Salem and ultimately to Eugene.
And so we spent the next phase of the drive uneventfully continuing down the US101 (now with a lot more vehicles on the road) before heading east on the OR-18 somewhere north of Lincoln City.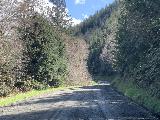 Then, we turned right as instructed onto Bear Creek Road, where there was signage for the Drift Creek Covered Bridge (though curiously not for the waterfall), and then we found ourselves on another rural road.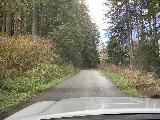 This time, we had to go about 4 miles to the Drift Creek Falls Trailhead, but there was one stretch of unpaved gravel road before the road went paved again, but then it was a bit narrower 1.5-lane road.
I was pretty used to driving these kinds of roads, especially since this was actually two-way traffic throughfare in Norway, but quite a few cars going in the other direction seemed to hog the middle of the road so I had to slow down and try to give cars going the other way room to pass.
Given the number of vehicles I saw heading back while we were heading in, I suspected that this place was going to be considerably busier than the Niagara Falls Trail, and this was despite the fact that access from the US101 was closed due to a fallen tree or two blocking the road.
Nevertheless, by about 1:05pm, we finally made it to the well-signed Drift Creek Falls Trailhead, where there were maybe a couple of parking spots left in the surprisingly very busy parking lot.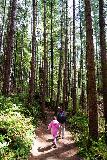 This time, Julie and Tahia geared up and joined me on this hike but now we had to wear our masks since I had a feeling that we were going to be passing lots of people.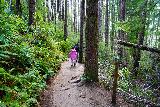 In any case, a sign at the trail said that it was 1.5 miles from here to the bridge, which I knew was a suspension bridge with a top down view of Drift Creek Falls (per the pre-trip research).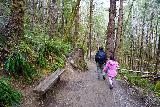 And like with the Niagara Falls Trail, this hike was mostly downhill on a moist rainforest flanked by tall moss-covered trees and ferns.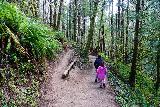 Surprisingly, a fair bit of people weren't wearing masks on this trail, which was kind of a surprise considering how it seemed like the state of Oregon (at least around Portland and Cannon Beach) seemed to be taking COVID-19 pretty seriously.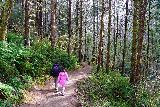 We weren't sure if most of the unmasked people were Oregonians that probably leaned politically more to the right or if they were out-of-towners from places that didn't care (much like how it was when we were in Idaho).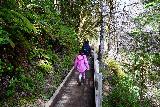 Anyways, by the time we got to a trail junction, I knew to keep right and not go for the upper loop, but just as we were doing so, there was a couple coming down from that loop trying to tell us that we were going the wrong way.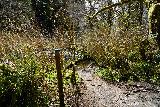 That made Julie hesitate, but I wasn't sure I understood what they were talking about since I knew the direct trail (and all the foot traffic) was on the path we were on.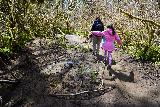 When I mentioned that they were on the longer loop to Julie, the couple then changed their story and said that the trail they were on was "better".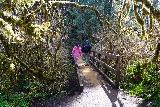 I just told them that we'll eventually try this trail (more like I will do it just to see what it's like), but in the back of my mind, I was wondering if this couple was trying to troll us.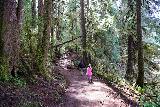 Was this racially-motivated? Or were they just being jerks and they would have tried to prank anyone they came across to get them to take the longer trail.
Regardless, that didn't sit too well with me, but I had a feeling Julie's Anti-Asian anxiety on this trip was probably coming back with this incident.
Anyways, we continued with the downhill hike as it ultimately reached another trail junction (likely the other branching off point for the North Loop), and then we took the final spur down to the Drift Creek Falls as we passed over a muddy bridge.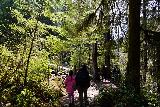 Eventually, at around 1:55pm, we made it to the swinging bridge where there was one couple waiting in front of the bridge while there were quite a few people on the narrow and bouncy suspension bridge taking pictures.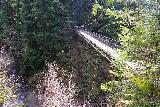 It was on this bridge that we finally saw Drift Creek Falls making its dramatic plunge against the backdrop of an attractive half-shadowed canyon.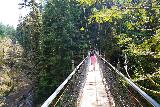 I wondered how much better the lighting would be under cloudy skies, but even with the early afternoon sun, we were seeing some slight rainbows towards the base of the waterfall.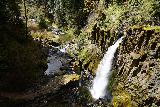 When we got towards the latter two-thirds of the long suspension bridge, there was one pair of African American ladies taking pictures of themselves seemingly oblivious to the traffic jam they were causing on the bridge.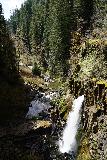 At some point after waiting for them to finish, it seemed like they weren't going to finish so I asked if we can squeeze through as soon as one person was done taking her selfie.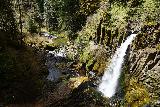 She just gave us this blank (or was it annoyed?) look, and then we passed by without incident though I wasn't sure what her deal was.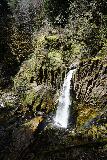 Regardless, by the time we got to the other side of the bridge, we then descended to a nice overlook spot that was a bit muddy and shadowy.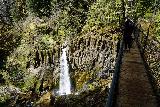 So while it was good to take a bright picture of the Drift Creek Falls with swinging bridge next to it, we couldn't really take out the tripod to set it up and take a family shot.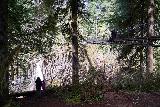 It was not only too much trouble, but the lighting was not great for that kind of shot.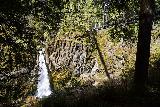 At this point, Julie and Tahia didn't want to continue hiking down to the bottom for another look at Drift Creek Falls and so they started to hike back to the car.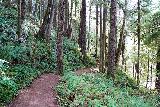 Meanwhile, I went all the way down to Drift Creek after one switchback, and then got a very nice angled look at the waterfall backed by the swinging bridge (getting down there at 2:05pm).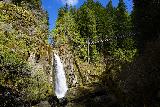 It was a scene that kind of reminded me of the experience at Stuibenfall in Austria, but that one had a lot more steps and swinging bridges across an even deeper gorge than this one.
When I looked up towards the swinging bridge, I saw Julie and Tahia walking across and waving at me, and when they made their way across the bridge, I then resumed my documenting of this experience.
There was one couple that managed to scramble up to some rocks fronting the falls, and after having my fill of this spot, I then started to head back up just as there was a trio of people showing up while I saw a larger group of people going across the bridge.
Indeed, this was quite the popular spot, but now that the last waterfall of the day was over, it was time to go back to the trailhead.
Given how late it was getting in the afternoon (it was 2:30pm), I couldn't believe that I had entertained trying to squeeze in Silver Falls State Park on this day, but now it was quite apparent that that wouldn't happen on this trip.
Anyways, after going back across the suspension bridge and squeezing by more mostly unmasked people taking pictures and/or slowly making their way across (and one even bringing a dog), I then made it back to the signed junction.
This time, I saw how the signs actually seemed to suggest going right onto the North Loop to return to the trailhead, which I thought was kind of odd.
Regardless, just to complete the experience, I went ahead and too the North Loop just to see what it was like, and I suspected that I wouldn't need to breathe through my mask for most of this stretch as I'd likely be the only person on it (or so I thought).
And so this stretch of the hike probably added another half-mile or more to the overall hike, and it was a little more up and down so it definitely caused a bit more effort.
Also the scenery wasn't a whole lot different from the direct trail through there were stretches of a slightly less dense forest as the trail followed narrower ledges and slopes before descending back down to the main trail.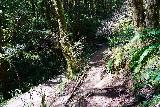 It was only after doing this stretch of the hike that now I knew for sure that that couple we saw earlier suggesting that we went the wrong way definitely had not-so-nice intentions.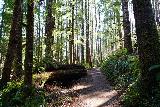 I guess when you combine that with how many unmasked individuals on this trail, and I guess we kind of saw the more "bad" side of the state.
By about 3:25pm, I made it back to the trailhead where apparently Julie and Tahia moved the car from our previous parking spot (maybe to stay out of the sun?).
It was certainly a bit warmer now than it was earlier this morning, but now I could finally take off the hiking boots and get back into the more comfortable Chacos for the remainder of the long drive towards Eugene via Salem.
As I was doing this and making one last toilet run, I overheard one woman complaining that she needed water because she had caught a bug.
She was coughing from the lungs and she was unmasked, which was quite concerning, and it seemed like she was oblivious to the fact that she was now a spreader of whatever bug she had caught (coronavirus or not).
That made me a little more vigilant about staying away from her and keeping my mask on, and hopefully her germs wouldn't spread to me as I took the adjacent bathroom that she had occupied (trying to touch as little as possible when opening the doors).
And with that, at 3:30pm, we finally left.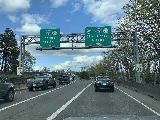 The drive going into Salem was fairly smooth going, but when we got into the city, apparently we hit their rush hour traffic because it was crawling and the traffic was quite dense.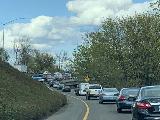 Even when we filled up gas at 4:55pm as we were headed towards the I-5 south and away from most of the volume of traffic at the city center, the traffic volume was pretty heavy.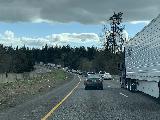 And so that slowed us down, and also on the I-5 going south towards Eugene, there was quite a bit more traffic though it was at least a bit faster moving, but there were more drivers clogging the passing lane (a foreshadowing of what's to come when we return to California tomorrow?).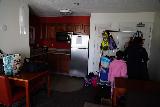 Regardless, at 6pm, we finally made it to the Residence Inn in Eugene, where we then took time to sanitize the room before settling in.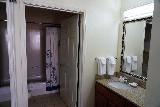 Then at 7:10pm, we got back in the car intent to eat a healthy take-out dinner at Laughing Planet since all the other places Julie wanted to check out were closed.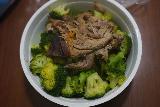 However, shortly after Julie got her food, she saw there was a homeless man asking for handouts and he approached three young people (likely University of Oregon students).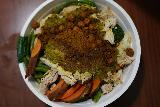 As one reached into his wallet to give the handout, Julie got back in the car and urged me to drive off instead of eating in the car.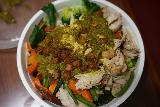 Since we were only less than 2-3 minutes drive from our accommodation, we decided to eat there instead of uncomfortably in the car in an apparently sketchy area.
As we were returning to the freeway, we passed underneath a bridge and saw a huge tent city in an apparent city park, and perhaps that was an indicator of how even the city of Eugene was falling on pandemic-related hard times.
Actually, this tent city looked quite a bit bigger than anything we had seen in downtown Portland, and that further made us think about the impact COVID-19 was having on the state of Oregon.
Indeed, there was this strange irony where Idaho proceeded as if there was no coronavirus (public safety notwithstanding) and they seemed to weather the economic depression so far, but Oregon actually took things seriously and now we can see how their cities are looking more like Skid Row.
Now we started to wonder if we were going to experience this in Sacramento, where we're going tomorrow.
And so after having this ugly side of Oregon, we finally got back in the room at 7:30pm, where we had our meal (though apparently the $2.50 avocado wasn't in Tahia's bowl so we got ripped off I guess).
But in the grand scheme of things, putting things in perspective, that $2.50 was nothing compared to the seemingly bigger economic disaster that had we had witnessed on this trip…
Day 9 (April 9, 2021 – Sacramento, California): "Wildflower And Basalt Bonanza"
It was about 4:55am when I awoke, and I immediately started the day with some catching up on the blogging and then having a kefir breakfast with the remaining fruits that went unconsumed.
Once again, it took Julie and Tahia time to get up and ready for the day, but I think the motivation of not lingering in Eugene was enough to get them up and ready to check out.
By about 7:15am, I started to load up the car, and it was definitely a rather chilly morning where there was even frost on the windshield of the car.
Regardless, not much later after I was done playing tetris with our luggages and belongings, Julie showed up and we were ready to go.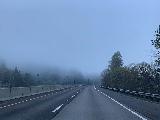 And so began a rather very long drive from Eugene down to Sacramento by way of Oroville and the Phantom Falls.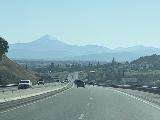 Aside from some noteworthy volcanoes seen from the I-5 south like Mt McLoughlin as we were approaching Medford and Mt Shasta as we were returning to California.
By and large, the drive was very smooth and most people respected the road rules to keep right except to pass (though there are always a few exceptions of people who apparently act like they own the fast lane).
We made one stop in Medford, Oregon to fill up on gas (they still did full service down there) as our last chance to fill up without the higher gas prices in California.
There was a Dutch Coffee place there, but the drive-thru line was way too long for Julie to bother with it so she settled for the watery coffee from within the gas station, which she regretted.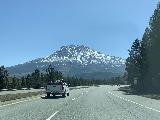 Anyways, at 10am, we were done with the gas and doing our pit stop before we resumed the long drive.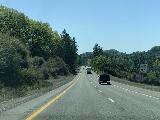 Finally at 1:50pm, we arrived at a very busy parking lot on Cherokee Road.
Since there weren't road signs for this spot, I had assumed that this was indeed the North Tablelands Ecological Preserve parking lot and thus the trailhead for Phantom Falls.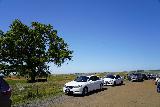 I never imagined this place to blow up the way it did like this, and I suspected that the whole Instagram phenomenon and websites touting this place that it has forever changed into a very busy one from a rather obscure one.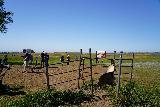 Fortunately, there were plenty of parking of spaces from what I could tell both along the rough and bumpy (but still paved) Cherokee Road and within the rocky unpaved parking lot.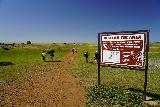 Heck, there were even about a dozen portapotties sitting outsite next to the lot as well as a food stand by the roadside, which further attested to this place's popularity.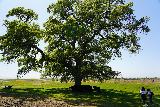 Also quite apparent was the wildflower display right from the parking lot, which at least would occupy Julie and Tahia while I would go out and pursue the Phantom Falls.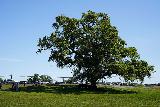 Plus, it was already quite a hot day (a stark contrast to the rather chilly weather throughout both Idaho and Oregon).
Indeed, I guess being back in California meant being back in the drought conditions as well as warm temperatures, and I wondered whether home would be seeing more Summer-like temps in the Spring.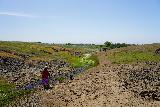 Anyways, after gearing up (mask, hat, backpack with two waters, boots, and leaving the trekking poles and tripod behind), I finally started hiking at around 2:05pm.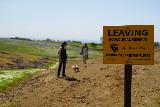 After passing a sign (where it had a QR code to pay for entry into the trail though I wondered how many people actually paid) and a cattle maze, I then followed a very busy and quite wide trail that was a combination of dirt and basalt while wildflowers can be seen as far as I can see.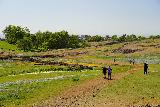 While this place wasn't the superbloom that we had experienced a couple of years ago, it was still beautiful and colorful.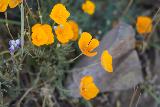 It wasn't long before I reached a signposted trail junction where Hollow Falls went to the left and Phantom Falls with Ravine Falls veered to the right.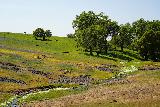 I didn't recall in my pre-trip research that such a sign was here, but perhaps this must have been a new development where the authorities managed to add more infrastructure to turn this excursion into a sanctioned and easy-to-follow system of trails.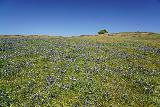 Due to the volume of people on the trail (very few of them wearing masks since I guess we were in Trump country again after seeing all the MAGA and Trump 2020 signs throughout the drive to get here), I had to breathe through my mask for much of this stretch of the hike.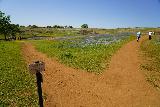 Speaking of Trump supporters, I suspected that most parts of rural California voted Republican because it comes down to how you make your money, and most farmers don't want regulators telling them how they can use their land.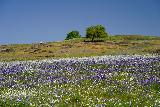 Of course, freedom to do what you want also comes with responsibility for your actions, and I guess when it comes to using chemicals, taking freshwater resources, clearing land, etc., they're all part of the SOP to maximize wealth building.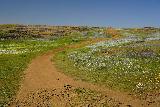 Unfortunately, that means they're profitting off of not paying for their own pollution or other impacts to the environment and to society (due to the anti-pest or high-yield chemicals) as such societal costs are externalized.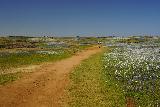 And thus, it's that familiar theme of market distortions in our policies forcing people to behave like money matters regardless of what the moral compass says, and it's why I contend that our system forces all of us to be a**holes to other people as well as the environment.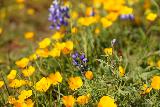 If we want to solve Global Warming, an equitable society, and overpopulation, it must be solved at the policy level or else doing the responsible thing can only be accomplished by the well-meaning rich (as well as fought off by the not-so-well-meaning rich).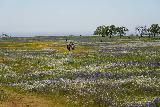 But that's where the cancers in our governing bodies are primarily doing the wealthy corporations' and magnates' bidding since they're bought off.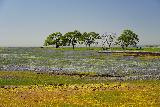 Speaking of the cancers, we've seen quite blatantly during the Trump Administration that they're pretty much coming from the Republican side, but I've seen that there are plenty of Democrats haven't exactly gone about government policies effectively either.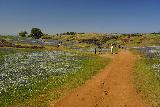 In my mind, it's quite similar to oil princes in the Middle East or drug cartels in Central and South America buying off police and politicians.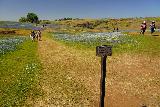 That's the reality of the situation around the world, and why I suspect the breaking point is worldwide armed revolution or a war.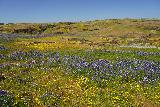 Such societal cataclysms would reset the world order, but new world order is not guaranteed to be functional since it's as random as the people who come out on top after all the chaos has settled, and that's pretty much been the randomness exhibited throughout the course of human history.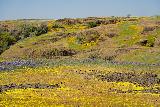 Indeed, doing road trips like this constantly remind me of why traveling in America is not as stress-free and invigorating as traveling to other countries (which the pandemic has put a halt to), but it is what it is, and it's really up to the randomness of fate that drives us forward.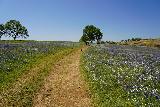 Sure enough, nothing works in a vacuum and in the end, it's all interrelated so for better or for worse, we just try to control things in our own local situation as much as possible even though external forces continue to undermine our own sense of well-being.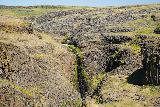 Regardless of all my mind exercises as I adjusted to the crowds, I then got back to appreciating the trail and the wildflower displays, which easily could have occupied my time and attention by themselves if not for the Phantom Falls pursuit.
Eventually, I reached a sign at a junction pointing the way to Ravine Falls (and Phantom Falls), and I noticed a hard-to-see trickling waterfall dropping into the aptly-named ravine.
The low flow of this waterfall was kind of concerting to me as it appeared that maybe I might be set up for disappointment as far as the performance of Phantom Falls would be concerned, but as I documented the experience, I did hear voices coming from within the ravine itself.
Clearly, there must be a way down, and so I continued on the trail, which actually descended into the ravine without a scramble.
Sure enough, there was a signpost right at the spur for the base of Ravine Falls, and by 2:50pm, I got right at its base, which had a nice, cool setting here.
There were a small group of Vietnamese glamour photo takers (we see this at home as well on some of the local waterfalling spots) as well as a scattering of other people chilling out and enjoying the light-flowing waterfall.
It was apparent that this waterfall was merely the lower section of the sun-bathed upper tier that I saw earlier.
In any case, after having my fill of the Ravine Falls, I then had to go up the narrow trail, which eventually went into another little fence-maze backed by what seemed like more yellow and orange wildflowers (were they poppies?).
The trail then continued to ascend towards another signed trail junction where the left fork went towards the Phantom Falls overlook as well as the Lower Ravine Falls while the right fork continued to the Phantom Falls.
All these signs and infrastructure definitely made me think that this wasn't the cross-country grassy scramble amongst cows and cow patties that it was in the recent past (at least from what I gleaned in my trip research).
And indeed, the authorities definitely did a good job at controlling the flow of traffic to minimize impacts to the adjacent farmlands I'm sure, but they really should have staff on hand to enforce proof of payment to hike this area to keep it sustainable.
I had a feeling the vast majority of visitors here didn't even bother paying.
Anyways, I first kept left and went towards the Phantom Falls Overlook, which at first was blocked by trees, but then I noticed an outcrop reached after a fairly dicey scramble past a dropoff while clinging to a narrow basalt ledge.
And finally at 3:15pm, I witnessed the glorious scene of Phantom Falls still flowing in the distance with a sister waterfall barely flowing in the foreground merely leaving a trickling streak on its basalt cliff.
I guess I was perhaps a month too late to really see the falls flowing at their best on this year (which was turning out to be one of our drought years), but the wildflowers throughout the hike made up for the diminishing flows.
I was also appreciative of the fact that I was pretty much all alone on this outcrop while the vast majority of people hiked closer to a different bluff looking down at the main Phantom Falls (which I could see the flow of traffic from my vantage point).
In addition to the waterfalls, I also noticed these eagles or condors (I couldn't tell what they were) gliding through the sky this way and that.
Too bad I didn't have my super telephoto camera with me to capture photos of them at high speed.
But at least for this brief moment on the hike, things were somewhat right with the world watching Nature do its thing despite all the things around them going to hell.
After having my fill of this spot, I then carefully scrambled back to the main trail, and then I decided to continue pursuing the Lower Ravine Falls just to see where it was going.
The trail continued through an open flat area going past burnt trees and wildflower mats set back from the cliff edges before reaching a fence with a narrow opening that I had to squeeze through with my pack.
Then, the trail descended a rather narrow path with lots of loose basalt rocks on them (there was only one pair of male hikers on this route that I encountered) before I finally got down to the top of Lower Ravine Falls at 3:45pm.
So I took some time to take pictures and videos of this spot before heading back up, which was right before a Hispanic couple apparently was coming down from the other side of the Ravine Creek.
There was no way I was going to continue to extend the hike for another mile or so downstream to pursue the Beatson Falls though maybe one of these days, I might consider doing that one in the future.
Finally at 4:05pm, I had returned to the main trail and the associated crowds and I had to breathe through my mask once again.
Five minutes later, I finally reached the bluff with a closer and somewhat direct view of the plunging Phantom Falls, which actually produced a light rainbow in the afternoon lighting.
Then, after having my fill of this spot, I went ahead and pursued the rest of the Phantom Falls Trail according to the map on my Gaia GPS app, which actually went past the brink of the falls.
And so I followed along the cliff edge yielding even more unusual views of the waterfall before the steep descent ultimately crossed the so-called "Gold Run" (which I guess was the name of this seasonal creek) at 4:25pm.
Then, the trail steeply ascended past the creek as I then found myself hiking amongst a post-bloom area of flower fields that might have seen the peak of its bloom pass a few weeks ago or so.
Still, the trail was becoming fainter and less obvious, and eventually at 4:35pm, I reached one of the basalt bluffs looking back at the Phantom Falls.
Just as I was doing this, I noticed that Hispanic couple that I saw over by Lower Ravine Falls apparently finding a way down to the alcove behind the plunge of Phantom Falls.
I thought to myself that this couple must be local to this area because they knew exactly what they were doing, and they took the less-traveled trail to get there.
I had contemplated figuring out a way to enter the ravine the cliff-hugging descent that they took to get down there.
But with all the faint trails all around, I knew that without having the local knowledge at this point, I'd have to scramble (and perhaps impact the fields while possible encountering a rattlesnake along the way), and I just didn't have the time for it with Julie and Tahia waiting for me.
And so this was my turnaround point as I kind of knew that we wouldn't be in Sacramento until rather late in the evening.
By 4:55pm, I had returned to the top of Phantom Falls, where I carefully made my way all the way to the cliff edge just to document a few more photos and videos before making my way back up the steep incline and ultimately back to the main trail.
I had entertained trying to take a more flatter approach back to the parking lot, but I could see that the trail signage and fencing ensured that there would be no trespassing shortcuts to return.
In fact, the sanctioned trail went back to the fencing by the wildflowers and descent back to Ravine Falls (getting back there at 5:15pm), and even when I emerged on the other end, there was a side track that went closer to the cows before rejoining with the main path again.
Along the way back, there was one trio of guys hiking with tripods who asked if I had gotten any good shots (seeing that I was holding a Sony A7 3 camera in my hand).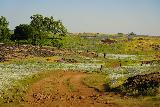 I told him that I got some OK shots, and one guy then asked why not wait around longer for the lighting to calm down to take photos.
That was when I told him that I had a wife and daughter waiting for me back at the trailhead, and he goes, "Ah yep, the wife and daughter. Always making timing your photographs harder."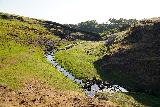 Yeah, we had that moment of mutual understanding of the constraints in life, and I chuckled and wished them a good time, and then continued on.
Finally at about 5:40pm, I returned to the signed trail junction for Hollow Falls.
Despite all the hiking and side excursions that I had done to this point, I still took the time to pursue its path, which actually went alongside an active stream where I had noticed the sound of frogs ribbiting loudly.
Of course, when I would got closer to the stream, the croaking stopped as they could obviously sense that I was coming.
I couldn't see any of the frogs though as I'd imagine they were submerged in the water since they were amphibious.
Anyways, there were still a handful of people around the top of Hollow Falls, but I just merely followed the trail signs which clung along a basalt ledge, and it ultimately took me downstream of the falls before making the final approach back up to the base of the falls.
The croaking got louder as I was approaching the partially-shaded Hollow Falls (which made photography rather difficult).
Once I was down to the stagnant plunge pool at 5:55pm, I was briefly joined by a lady and her dogs, but they then quickly left.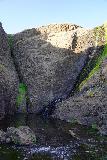 Yet, there was enough noise and disturbance to cause the frogs to stop their croaking and so I tried to document the experience in silence as much as possible.
And after a few minutes, the croaking returned until another couple came and went.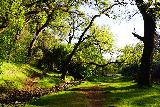 I lingered for a few more minutes just as the croaking returned again, but when I tried to see if any of the frogs would show themselves, they can hear or feel my presence whenever I moved, and then the croaking stopped again.
I guess these frogs were trying to play tricks on me, but I knew that it was probably a survival instinct where they'd croak to attract mates but at the same time, they'd lay low whenever they felt any presence of danger.
Anyways, I had my fill of this falls and I made my way back up to the main trail again (but not before I noticed another sign indicating at Beatson Falls was now about 2 miles further downstream of this point).
Given that that waterfall was further downstream, it might get the benefit of merging streams and so perhaps that waterfall might be worth pursuing in the future, but for now, I was getting tired and we still had a fairly long drive to get back to Sacramento.
And so by 6:25pm, I finally made it back to the car though I was surprised at how many people were still at the trailhead (and some were even starting their hikes at this time).
Julie and Tahia told me that they only spent all this time taking wildflower pictures, but I told them that they really missed out by not at least trying to visit Hollow Falls or even Phantom Falls as they really missed out.
Regardless, after getting out of my boots and into more breathable Chacos, we were finally leaving at 6:35pm.
We then took the bumpy Cherokee Road south towards Oroville before continuing south on the Hwy 70 where there were worrying signs about the highway closure at Marysville between April 9-12 and suggested taking the Hwy 99 south (but I didn't see any detour signs pointing that way for it).
We actually took this road as far south as we could go before I noticed a detour sign taking us towards the US20.
There was one obstacle by some railroad tracks where it looked like someone had lost his bumper at the top of the hill right on the road, but aside from that little incident, the drive back towards Yuba City was pretty straightforward.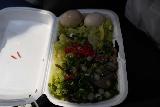 Then, we continued south on the Hwy 99 south of Yuba City as the road finally freed up into a highway once again, and we ultimately made it into downtown Sacramento where we decided to have a take-out dinner in the car at the Ramen House at 8:15pm.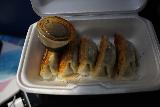 I guess Julie wanted to satisfy her craving for ramen, but I suspected that it was going to be another cheat for her.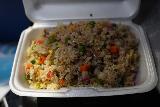 Finally after having our awkward dinner in the car, Julie then did some grocery shopping at the neighboring Safeway, where we picked up some more stuff for the final two nights of this trip.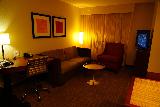 Eventually at 9:15pm, we were done and 10 minutes later, we finally arrived at the Residence Inn in downtown Sacramento.
During the drive throughout the downtown Sacramento area, it was surprisingly not run down like it was in downtown Portland and Eugene, and so perhaps we should plan on spending more time in the city instead of escaping back to Nature as planned.
We'll see what comes out of it tomorrow, but that kind of put into my mind that perhaps I wouldn't get to visit the Placer County Grove of Big Trees nor Devil's Falls on Yankee Jim Road on this trip.
Regardless, after unloading the car and sanitizing our accommodation, I then parked at the structure adjacent to the Residence Inn, and then settled into our room at 10:05pm.
At this point, Julie and Tahia were busy watching more Meteor Garden (I still don't get why they'd rather spend their time doing that instead of being in the moment on this trip), but I went as far as I could go with my photo organizing and blogging duties before I eventually crashed…
Day 10 (April 10, 2021 – Sacramento, California): "Calling Audibles"
It was about 4:55am when I awoke without an alarm again.
So I used the early morning hours to get caught up on yesterday's happenings considering that I was dead tired and crashed so I didn't get much done at that time.
Eventually Julie and Tahia got up at around 6:30am, and after having our own self-prepared breakfast, we finally headed downstairs and started exploring Sacramento by foot at 8:35am.
We were encouraged by yesterday night's observations so we didn't feel as uncomfortable walking around the city like how scary it was in both Portland's downtown as well as in Eugene.
The first order of business was to walk over to the rose garden and Vietnam War Memorial, which was still in partial shadow when we showed up.
Further behind the greenspace containing this attractive garden was the path leading to the California State Capitol Building, which didn't look terribly impressive from the east side.
So we spent some time walking around the south side of the building, but even that view wasn't extraordinary.
Thus, after having our fill of the building, we then walked back to the Residence Inn before heading over to Old Town Sacramento's Waterfront at 9:30am.
When we walked along L Street, we stumbled upon the Midtown Farmer's Market at 9:45am, which was bustling.
We briefly looked at the food truck options as well as the tented stalls there, but we didn't linger for long.
Then, as we continued to walk along L Street, I took a quick glance at my Gaia GPS and saw that we had been walking the wrong way all this time!
So we had to backtrack, and along the way, Julie noticed a chocolate place called Ginger Elizabeth (that was already building up a queue before they opened) as well as a place called Crepeville.
Thus, I guess our detour wasn't totally a waste of time.
Ultimately, we continued walking L Street as we passed by the DOCO and then followed a street that eventually hooked up with the Capitol Mall Street.
It was only then that we noticed an attractive Gold Bridge over the Saccramento River, and as we got closer to that bridge, we then started to notice the Old Town Sacramanto at 10:30am.
The Old Town Sacramento was basically a series of shops and eateries situated inside old-looking (almost saloon-style) buildings while there were a handful of modern joints like Joe's Crab Shack, which was right across from the ferris wheel.
There was also an interesting series of train relics as well as an active station where I guess certain paying customers could go on a joy ride on one of these things.
Looking out towards the Sacramento River, we saw some old-school steamers kind of mentally bringing us to the steamers on the Mississippi River.
Anyways, it didn't take long for us to get the flavor of the sightseeing of the Old Town, and by this time, we decided to have ourselves and early lunch at this Indonesian place that just opened when we got there at 11:15am.
The food was like home-cooked fare as we had ourselves a Laksa, Lemongradd Chicken dish (pretty spicy), and some Chicken Satay that Tahia was eye-ing.
The lunch was fairly satisfying as we had been having pretty good luck with ethnic foods on this trip.
Then, we started to walk back towards the Capitol Mall as we approached the California State Capitol Building again, but this time we were on the west-facing side, which was way more scenic.
We wound up spontaneously getting some gelato right in front of the Capitol Building (which looked like they were setting up for some kind of live performance or at least loud music), and then we eventually walked back to the Residence Inn.
Ultimately by 1:30pm, we were back in the room, where Tahia and Julie were going to stay behind to use the swimming pool downstairs while also extending their city touring (likely more like a foodie crawl).
Meanwhile at 1:40pm, I would take the car and drive it out of Sacramento and towards Auburn.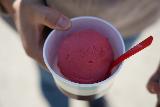 Eventually, I took the Canyon Way exit along the I-80 shortly after getting through Auburn, and then I took this local road back south towards the Yankee Jim Road.
<