This trip pertains to a quick fully escorted trip to Peru.
It not only included the typical Cusco-Machu Picchu itinerary (i.e. the so-called "Gringo Trail"), but we also spent the majority of our time in the Amazonas Region of Northern Peru, where it appeared that few tourists tended to go.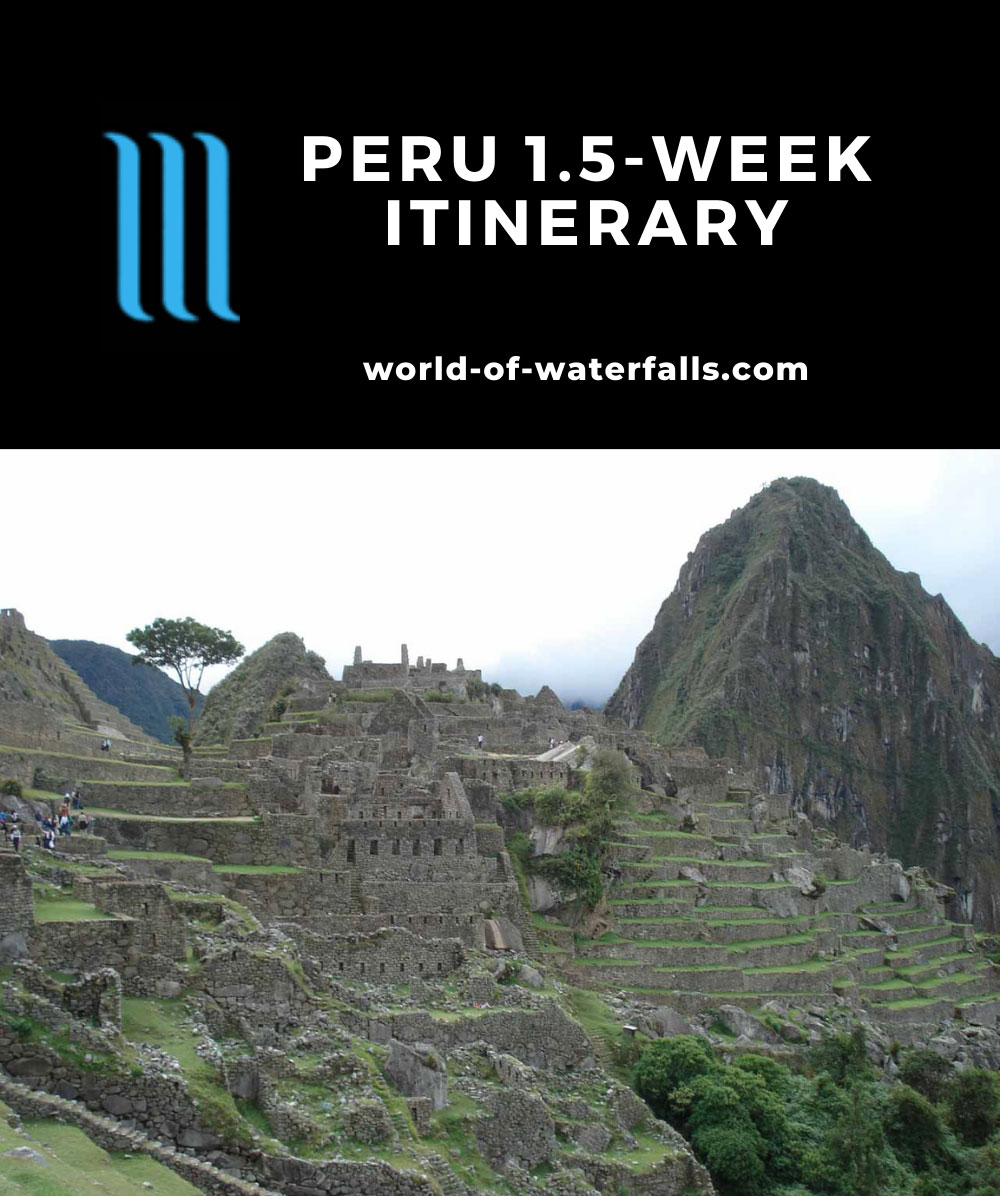 This trip took about a week-and-a-half though I had to deal with mild altitude sickness on the first part of it (on the Gringo Trail), then a nasty bout of food poisoning on the latter part (in Amazonas). We didn't visit as many waterfalls as I would have liked (including a closure that kept us from visiting Cascada de Ahuashiyacu near Tarapoto), but given the circumstances, I guess we did the best we could.
Here's a summary of how this itinerary panned out…
Trip Highlights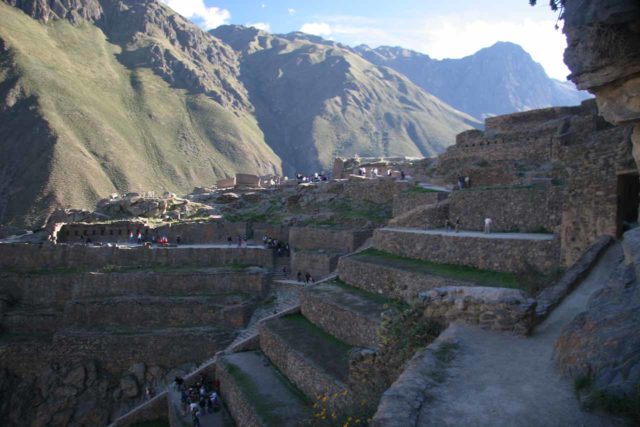 Ollantaytambo – This ruin at the head of the Sacred Valley was our first introduction to the impressive cliff-hugging Incan ruins in Peru. In addition to massive stone terraces, we also saw the mathematical precision of the ancient Incans on display with their water channels and how they used the position of the sun to tell time or time of year. We definitely had to exercise our lung capacity since we were already at high altitude and do more climbing to explore this place, but boy were the views incredible, and it really made us wonder how the Incans managed to build in places so seemingly inaccessible!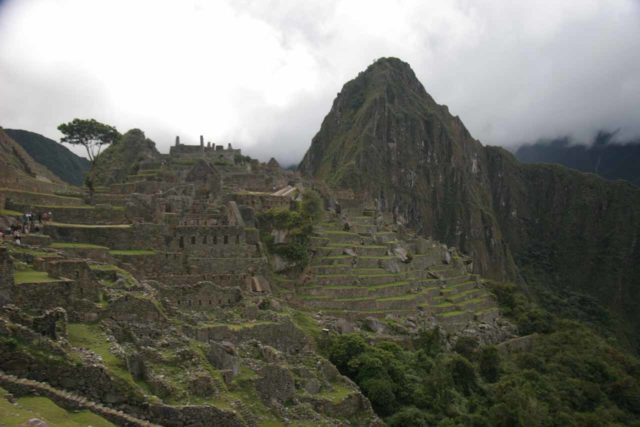 Machu Picchu – This was the iconic world wonder that is the primary reason there are tourists flocking to Peru. And indeed, when you have ruins perched atop a mountain it really lets the imagination fly as it was the most dramatic example of an ancient civilization leaving something behind only for everyone else to speculate how and why this was ever created.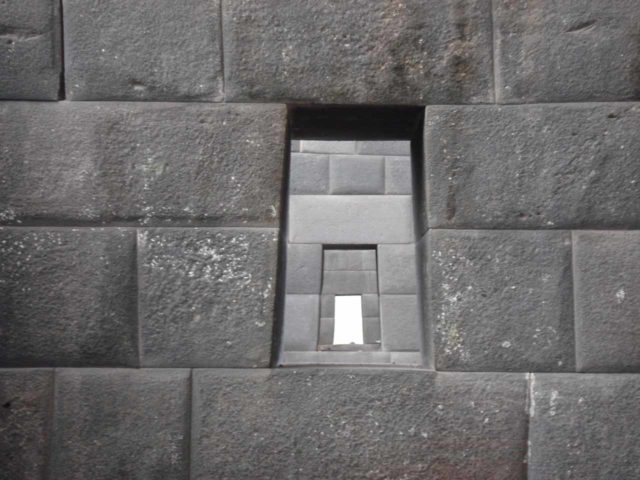 Cusco – This city high in the Andes at over 11,000ft in elevation definitely tested our burning lungs and headaches. But there was a lot going on here from the mathematical precision of Qorikancha to the ancient ruins of Saqsaywaman to the architecture of the city center as well as the views. Indeed, we can see why this is an important starting and ending point of the Gringo Trail, and there's enough going on here to really make a tourist's head spin.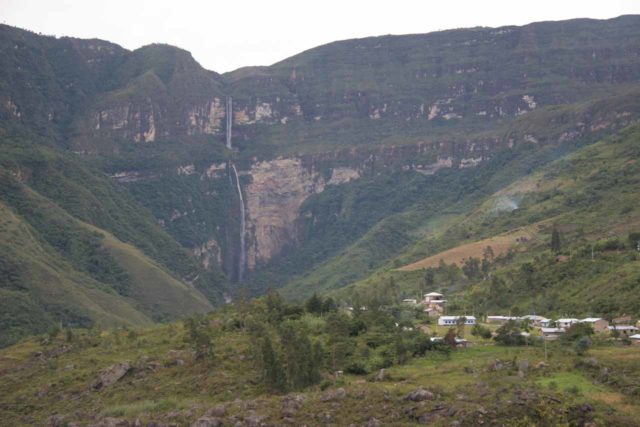 Catarata Gocta – This was the primary reason we opened our mind to explore the lesser touristed region of Amazonas and opened our eyes in many different ways that we would have never imagined. As for the waterfall itself, it was said to be one of the tallest in the world, and it was only known to foreigners since 2006 when it was covered in National Geographic after an archaeologist expedition chanced upon this falls. We also did two different excursions – one to its upper drop and one to its base.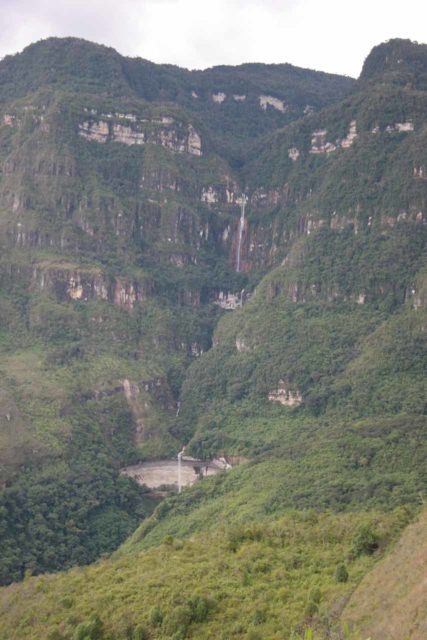 Catarata de Yumbilla and Catarata de Chinata – These majestic waterfalls were reachable by foot from the village of Cuispes. Yumbilla was said to be one of the tallest waterfalls in the world (even taller than Gocta) though it had a bit of a thin drop when we saw it. Meanwhile, Chinata was also very impressive though clouds blocked our view of it from up close, and it only revealed itself when we went further away and looked back at it.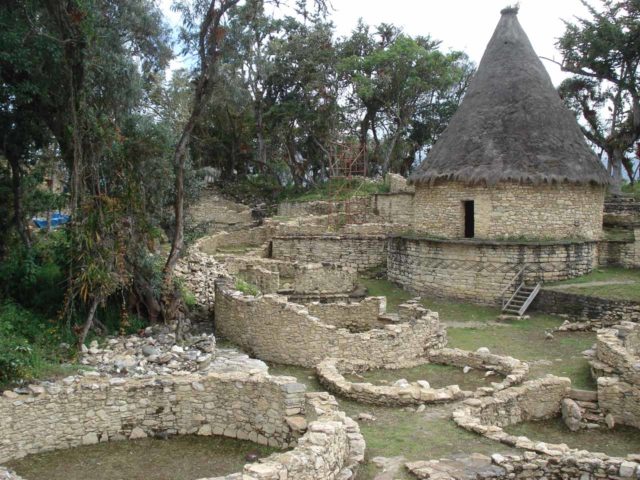 Kuelap – Similar to Machu Picchu from the standpoint that this ancient ruin stood atop a mountain with expansive views all around, it was also distinctly different as this had more circular shapes and long wall with strategic entrances. Given its rather understated and unsung nature, our visit here was also much quieter compared to the crowds loving Machu Picchu to death.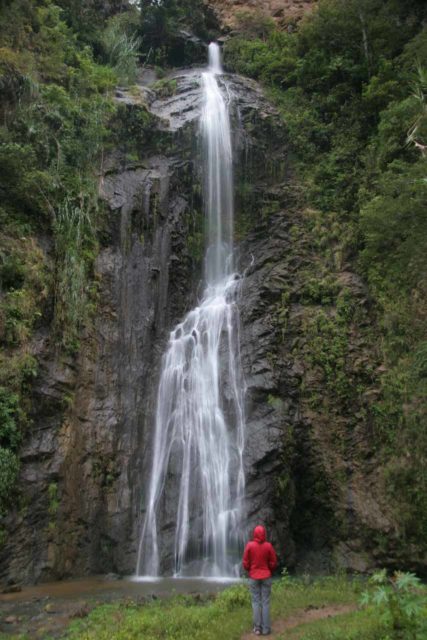 Catarata de Corontachaca – This was the last waterfall we encountered in Amazonas (near Pedro Ruiz) as we made the long drive to Chiclayo. It was roadside so it was very easy to see, yet it was satisfying. It was another one of the surprises that made us wonder what other waterfalls we could have found here had we had a little more time and the circumstances were a little different concerning closures.
Travel Itinerary
Day 1: Fly to Lima
This was basically a pair of travel day where we broke up the travel by spending the night in Lima at the airport. No sightseeing on this day.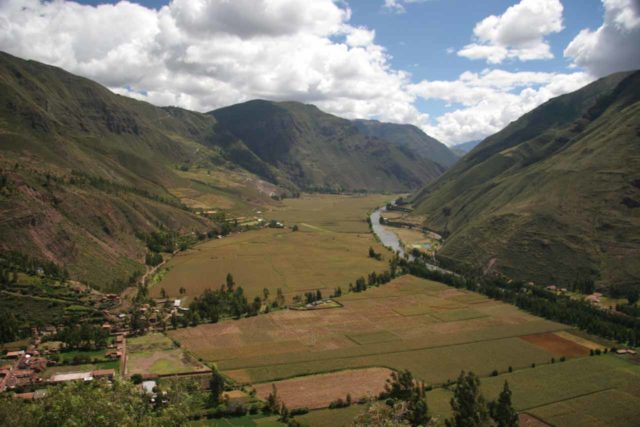 Day 2: Fly from Lima to Cusco then transport to Ollantaytambo
On this day, we flew to Cusco, then we met up with our guide and driver. From there, we were escorted into the Sacred Valley where we visited the Pisac Market and explored the ruins at Ollantaytambo.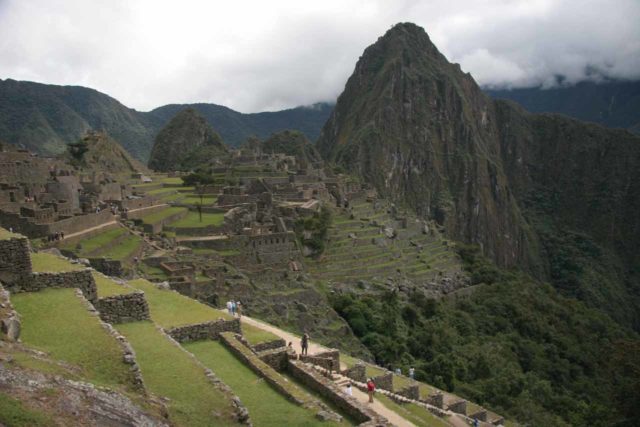 Day 3: Transport from Ollantaytambo to Machu Picchu then to Cusco
On this day, we were part of the well-oiled tourist machine to Peru's iconic Machu Picchu. Basically, we caught a train ride from Ollantaytambo to Aguas Calientes. Then, we took a bus up to Machu Picchu for some touring. Afterwards, we were taken back down to the train station, where we eventually were taken back to Cusco for the evening.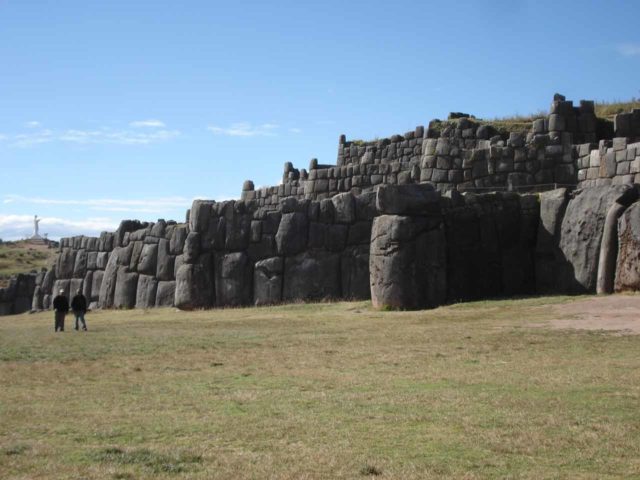 Day 4: Transport from Cusco to Tarapoto
We spent most of the day visiting the sights in and around Cusco such as Saqsaywaman, Plaza de Armas, La Iglesia del Triunfo, and Qorikancha. Then, we flew to Tarapoto in Northern Peru to settle for the night and start the next phase of this Peruvian trip.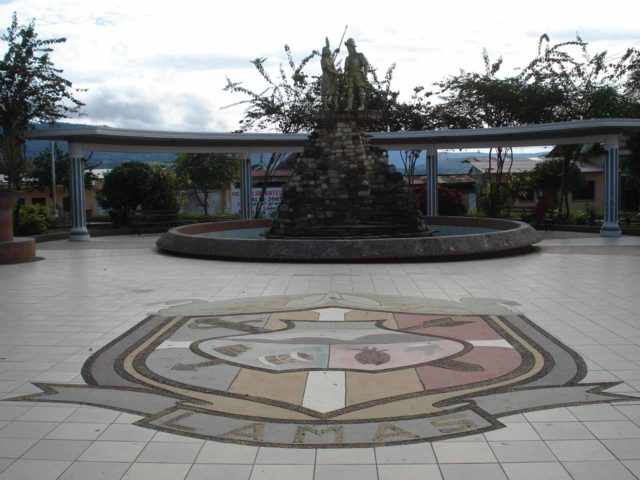 Day 5: Transport from Tarapoto to Pedro Ruiz
After a failed attempt to visit Cascada de Ahuashiyacu, we were then driven to Lamas to visit some kind of village (but miss the Lamas Castle?). Then, we were driven to Pomacochas to settle in for the night. All day long, I was battling nausea and vomiting from food poisoning.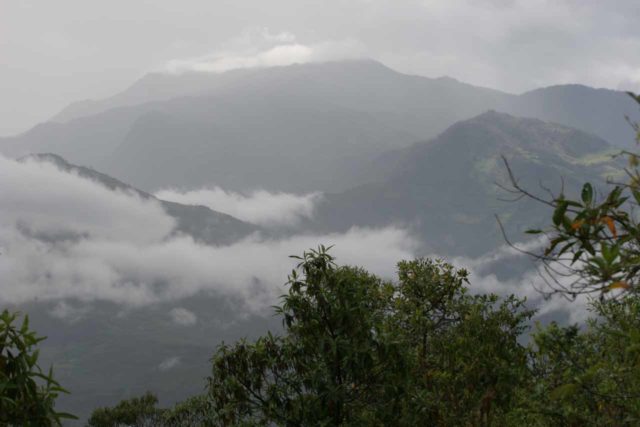 Day 6: Waterfalls around Pedro Ruiz
Overnight:
On this day, we visited the town of Cuispes where we did hikes to Catarata de Yumbilla and Catarata de Chinata.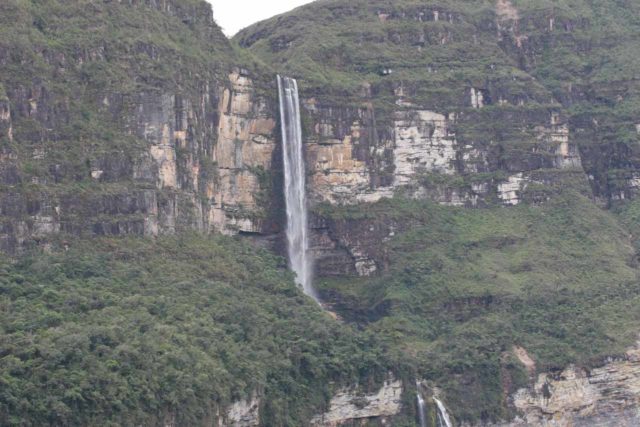 Day 7: Transport from Pedro Ruiz to Cocachimba
On this day, we were driven to the village of San Pablo, where we then followed a local guide on a high trail leading to the base of the upper drop of Catarata Gocta. Then, we were driven to Cocachimba to settle for the night.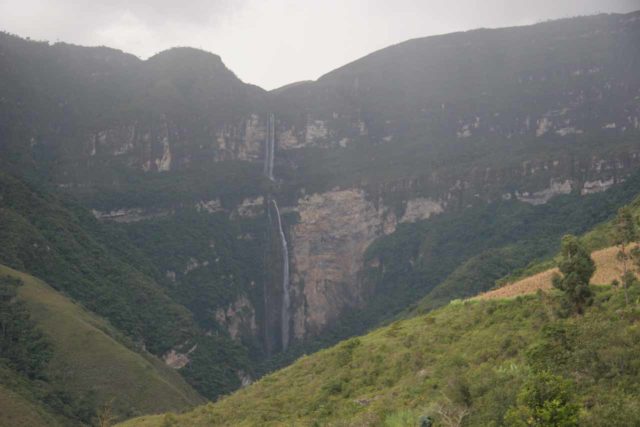 Day 8: Transport from Cocachimba to Chachapoyas
On this day, we hiked to the base of Catarata Gocta. Then, we were driven to Chachapoyas.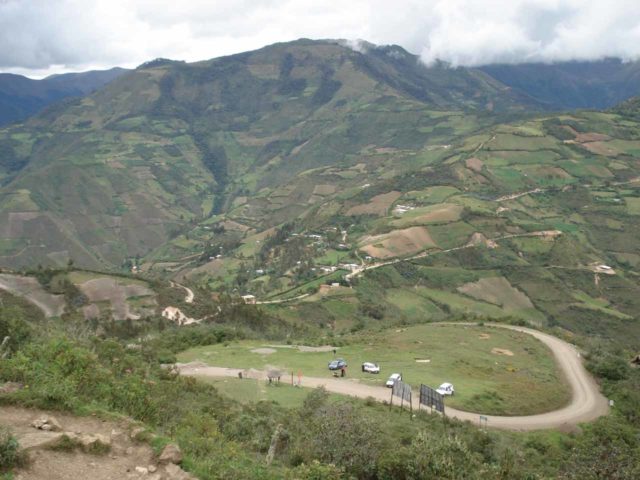 Day 9: Day trip around Chachapoyas
On this day, we were focused around a visit to Kuelap.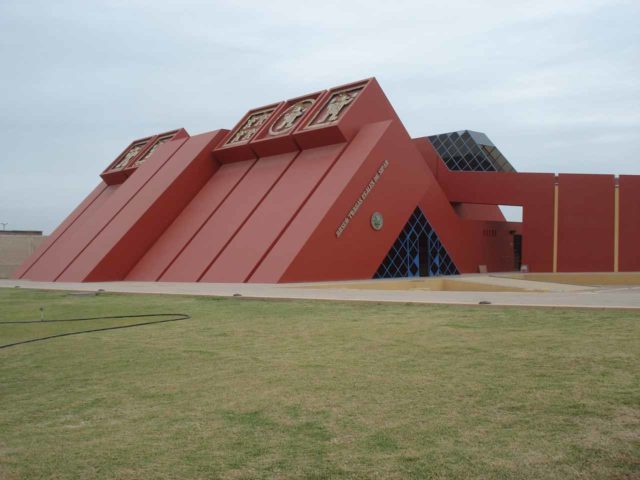 Days 10-11: Transport from Chachapoyas to Chiclayo then fly home
This was a very long driving day in some very sketchy weather. We managed to see Catarata de Corontachaca as well as the Museum of Sipan along the way. Once in Chiclayo, we then caught a flight back to Lima before connecting on the long haul flight back home.
Related Trip Reports
Waterfalls included in this itinerary
Visitor Comments:
Got something you'd like to share or say to keep the conversation going? Feel free to leave a comment below...
No users have replied to the content on this page