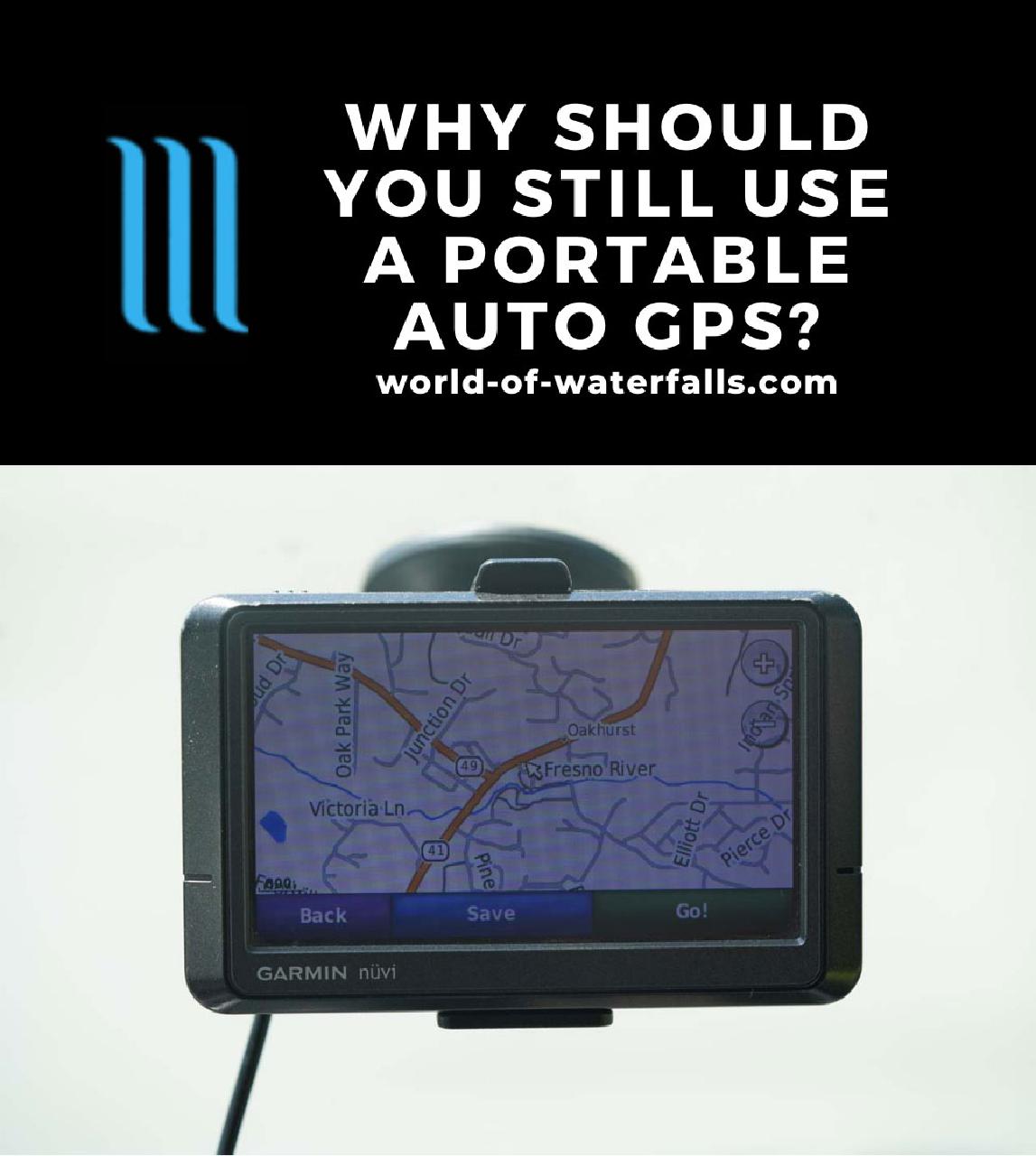 The Portable Auto GPS Navigation System appears to be going the way of the point-and-shoot cameras due to advances made with the ubiquitous smartphone. These devices are known by a variety of names such as the GPS navigation device/unit, car/auto GPS, car/auto tracking device, PNDs, or PNAs (both short for portable/personal navigation device/assistant), and much more that I'm sure I've missed.
Nevertheless, we're still hanging on and actively using our portable device, and in this article, we're going to explain why.
What is an Auto GPS Navigation System?
An Auto GPS Navigation System involves a device or unit that receives signals from a constellation of satellites. To make a long story short, the receiver uses information from these satellite signals to calculate where you're at on the earth.
Receiving the signals for three satellites is the minimum to triangulate your position. However, the more satellites that the device locks onto, the better its accuracy.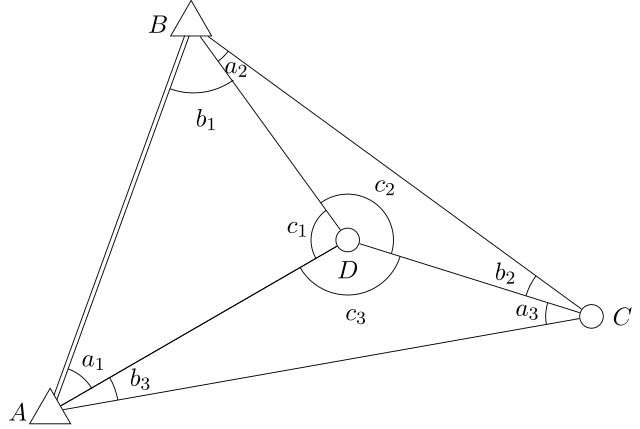 When you pair up this information with a map, you can pretty much know exactly where you're at as well as where you want to go.
In actuality, GPS stands for the Global Positioning System, which pertains to a constellation of US-launched satellites that a GPS receiver would use to triangulate its position. That said, there are other global navigation satellite constellations launched by other worldwide entities like Russia (GLONASS), the European Union (Galileo), China (BeiDou), Japan (QZSS), and India (IRNSS or NavIC).
Therefore technically, saying you have a GPS device is like saying it only pays attention to the US-based GPS constellation. Nevertheless, most of the newer "GPS" receivers can use signals from other constellations, which allow for a faster fix or triangulation.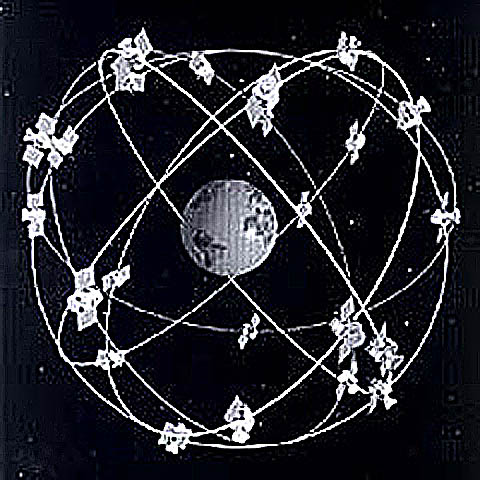 For simplicity of this article, we liberally use the term GPS to mean a unit that can receive any global positioning satellite (including those outside the American GPS constellation) even though it's not technically correct terminology. But it's colloquially accepted in much of the world in much the same way that we do a "Google Search" to mean we're searching for information about something on the internet even if we may be using a different search engine.
In any case, there is a variety of GPS units for navigating in a car, but in this article, we'll only focus on the portable GPS Navigation Devices or Units since that is what we've been using on our waterfall travels.
Regarding other characteristics about these GPS Navigation Units, we mount it on the car's dash or windshield for easy viewing without taking our eyes off the road while driving. It also has a touch screen for easy arms-length control, which allows us to pick the destination of our route, starting and stopping the navigation, and adding waypoints that we can use to route to later on.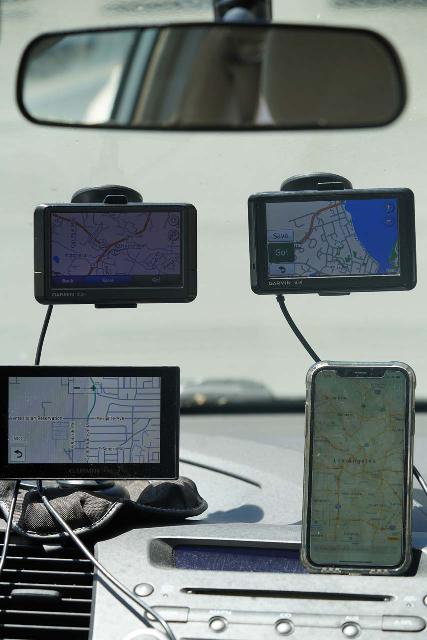 Upon using the device for navigation, it has turn-by-turn voice dictation, which lets the driver know when to make turns. If we happened to go off-course, the unit will recalculate the new route to get us back on track to our destination.
Depending on the system, it may have other features like traffic alerts and dash cams. However, for all intents and purposes, the satellite-aided navigation to get from point A to point B is its sole purpose.
Why Do We Use The Portable Auto GPS Navigation System?
The main reasons why we still haven't completely ditched our GPS Car Navigation Unit for our Smartphone are the following:
Offline Navigation
Privacy
Cheap and Durable
Natively Supports Trip Planning and Logging
Less Distracting and Less Complicated
Offline Navigation
The car GPS works anywhere there's reception from enough satellites for our receiver to accurately determine where we're at. This means that it also works without network coverage (as these units existed before smartphones were commercially available or popular).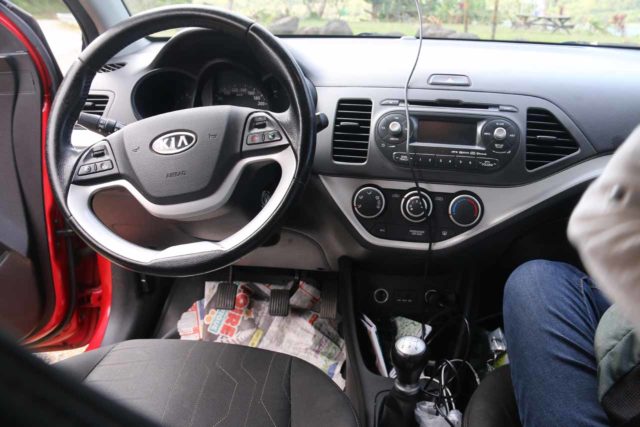 Even though smartphones can also do offline routing, we'd have to fumble with downloading the maps for where we're expecting to go prior to the drive or trip (provided we don't use up all its space).
Smartphones with routing apps like Waze, Google Maps, or Apple Maps, perform better when there's network coverage, which typically mean built-up areas. However, this can be a problem both internationally and in more remote areas, which are where we typically find many waterfalls. Moreover, the data charges for the maps to work with information downloaded from the internet can also add up.
The standalone GPS units for cars natively do this job except for specific countries where we'd have to put their compatible maps onto a memory card that can expand the capacity of our standalone GPS unit. We tend to use Garmin units so we have software (i.e. MapSource or BaseCamp) on our computer that allows us to upload maps to our device if it's not already there.
Privacy
Because GPS satellite navigation receivers don't typically transmit signals (especially the older units), we don't have to worry as much about our location metadata being leaked to anyone on in the internet.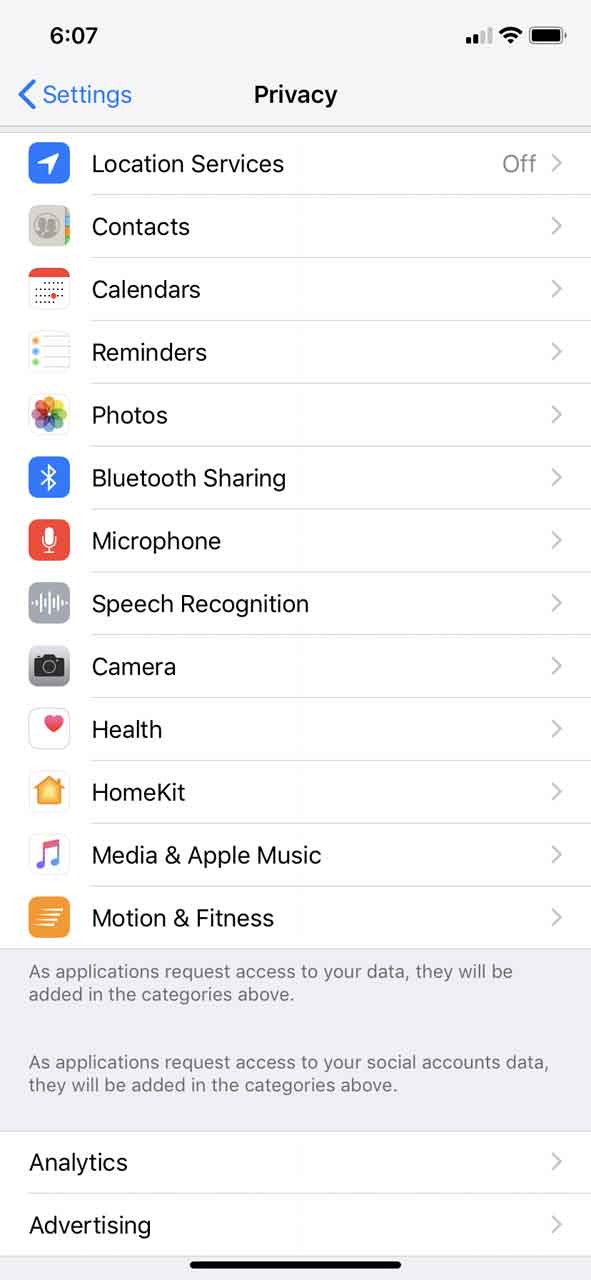 While it's possible for smartphones to turn off information sharing from mapping apps or other apps, it's a hassle to fumble through all the settings to make it less of a privacy and data breach threat.
And even if we think we did our privacy settings correctly, as Edward Snowden exposed to the world, the phone can still spy on us. Indeed, the phone can still leak other metadata that may allow hackers or other unscrupulous individuals to mine or even manipulate our data for whatever devious intentions they may have.
Cheap and Durable
We've been using our portable GPS navigation system since the mid- to late-2000s. In fact, we still use our original Garmin Nuvi 265W (used since 2007-2008) to this day! Heck, its battery even outlasted those of newer Garmin units like the Garmin Nuvi 1390 as well as the Garmin Smartdrive 50!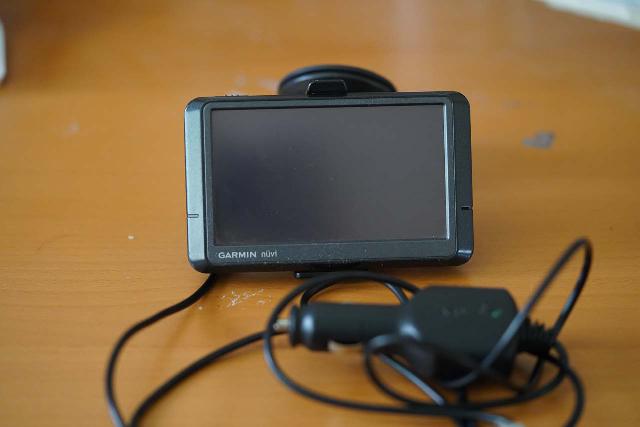 Nevertheless, even if newer units come out with more bells and whistles, the older units can still do the job of getting us from point A to point B without hassles. Therefore, if you don't have one, it might be worth picking up one of the older discontinued models second-hand for well under $100 USD.
Besides, unlike smartphones, we don't need a subscription to use the unit. Moreover, we won't be charged for data for its use either. Indeed, the standalone unit is a fixed cost for as long as the unit remains useable.
Natively Supports Trip Planning and Logging
One feature that I like about the GPS navigation units that we've used is the ability to upload (import) and download (export) waypoints, routes, and tracks.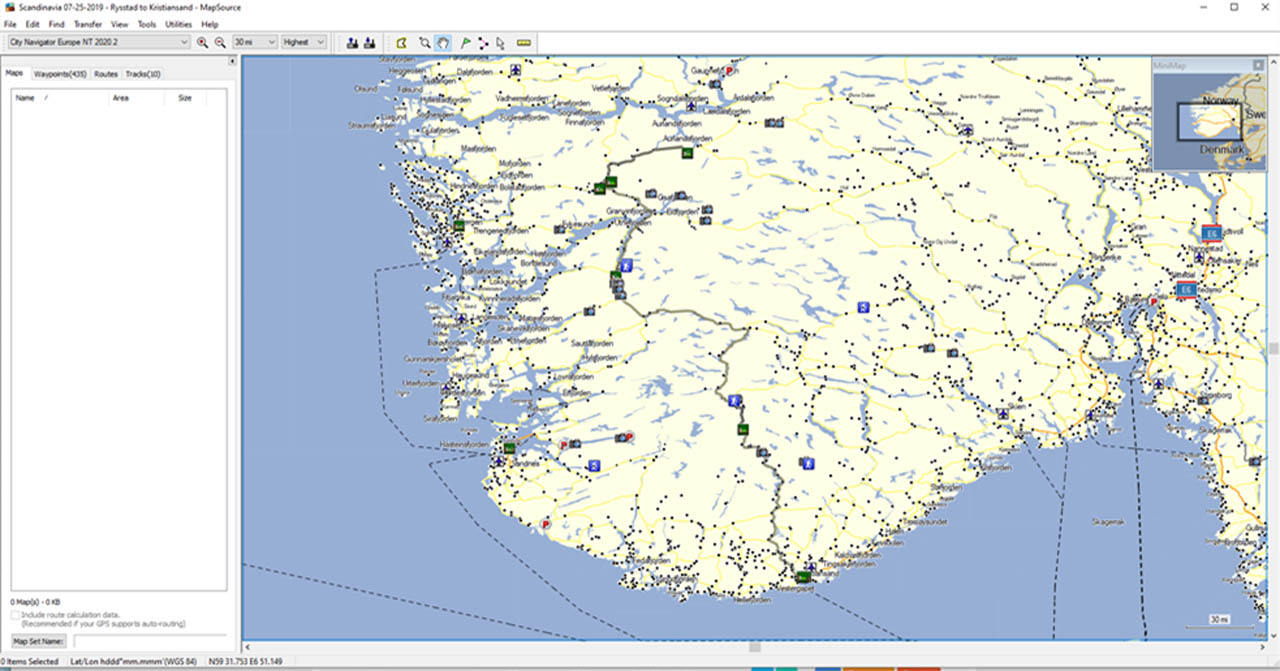 Before going on our trips, I like being able to upload waypoints to the device so we can route to them when we're abroad. I can also upload maps if it's not already covered in the device itself.
After our trips (or even during our trips when I can connect it to our laptop), I like being able to download our tracks and waypoints so we know exactly where we've been (while "freeing" the device's memory in the process). This is real helpful since we like to blog about our waterfalling experiences, and this feature helps us to keep our driving routes as accurate as can be.
While I was fumbling around with my wife's iPhone, I couldn't find a way to download tracks nor even record waypoints while in the Apple Maps app. I'm not even sure Google Maps let us do it through the iPhone.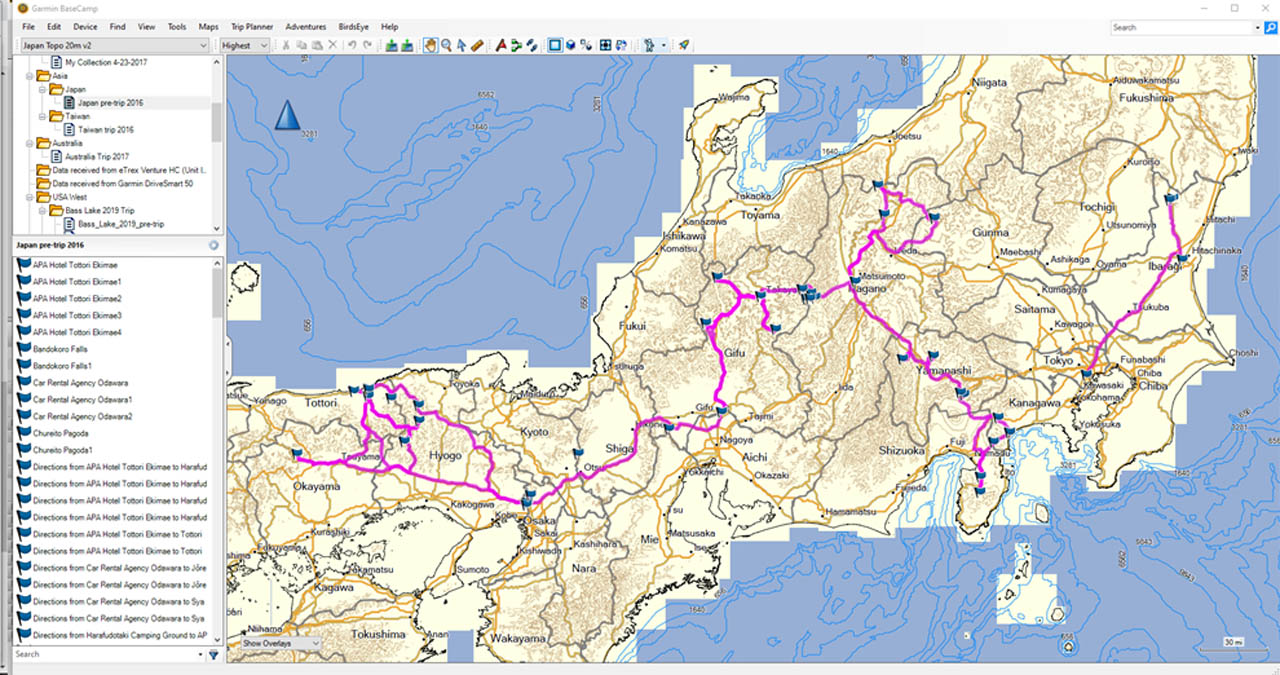 So that eliminated them for when we want to track where we've driven to on our waterfall excursions (that said, the Gaia GPS app does a good job of recording our driving history).
Less Distracting and Less Complicated
I find that using the GPS unit instead of the smartphone frees up the phone for other tasks. The phone also tends to be distracting to me (as it tends to pop up alerts to get my attention). And in my mind, I never want to drive distracted.
Generally, while I do the driving with the aid of the satellite navigation unit, my wife would look on the phone for business hours, proximity to where we're at, and making calls to businesses (especially accommodation owners for check-in details). They're all pretty important tasks that we wouldn't want to be hijacked over navigation.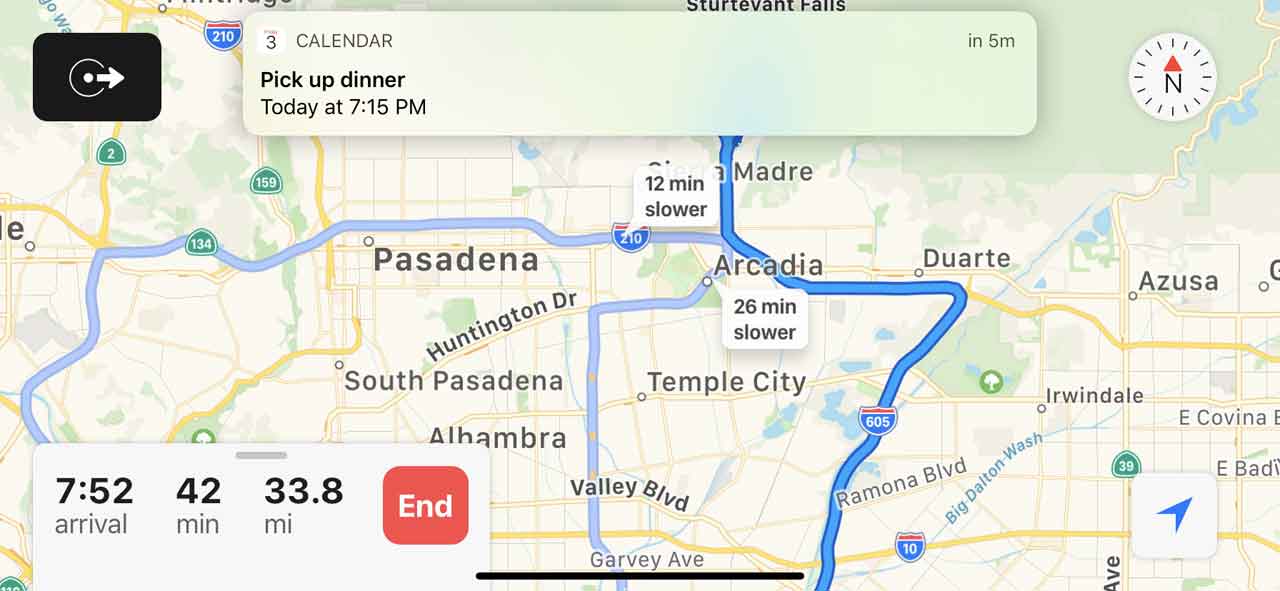 The bottom line is that in my mind, the car GPS Unit does one job and does it well. Therefore, it's worth bringing the receiver (along with its windshield mount as well as USB and cigarette lighter charging cables) on our travels.
When and Where Do We Use Our Portable Auto GPS Navigation System?
I prefer using our GPS navigation unit on all of our waterfalling excursions. This can be internationally (where our smart phone might be prone to roaming charges or need to save what limited data usage off a burner sim card) as well as domestically out-of-state.
My wife uses her smartphone when we're looking for the added advantage of assistance from traffic alerts since congestion is a major problem all throughout the United States, especially in the Greater Los Angeles area. Sometimes on our trips, we'll use both the GPS satnav unit in conjunction with our smart phone though it can be distracting when both devices talk at the same time!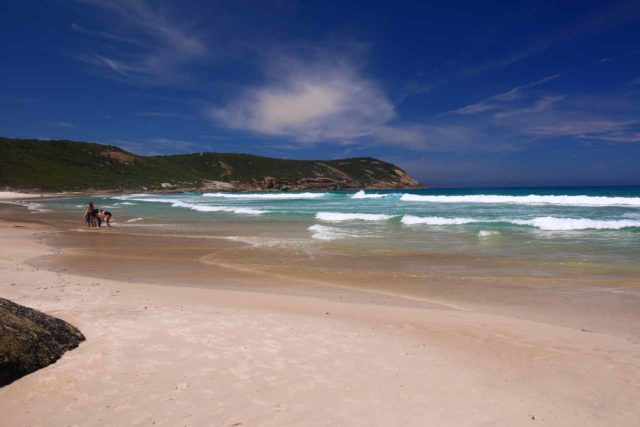 We also tend not to use the dedicated GPS device when we know where we're going (i.e. we know the place well enough that we don't feel the need to log or track our driving to it). That said, I'm on the fence about keeping our old units in the car so we don't leak more metadata concerning our position than we have to.
Who Should Consider Buying The Portable Auto GPS Navigation System?
Everyone has his or her reason for going with GPS unit over the smart phone or vice versa. However, given all that we've said about why we still use them, I'd imagine that the people who'd be willing to go against the market forces and pick up one of these things would:
want simplicity
travel, especially internationally
blog
value privacy
want to save money
Which Portable Auto GPS Navigation Systems Have We Used?
We've gone through a variety of portable auto GPS navigation devices over the years. Heck, we've even employed crude combinations of handheld or OEM receiver units hooked up to a laptop via USB for live navigation in the car before these portable units came out!
So in this section, I'll briefly explain the portable units that we've used and a brief summary about why we use it as well as some reasons why it may collect more dust than other units.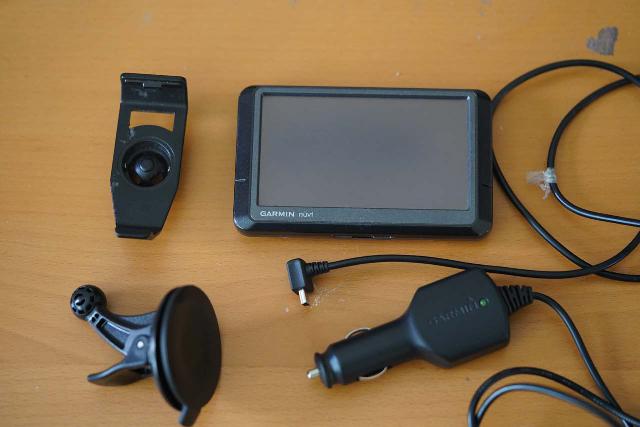 This is our first Garmin Nuvi portable satellite navigation unit, which we bought around the 2007-2008 time frame, and we still use it to this day. In addition to its base map of all of North America (which I can update through Garmin Express), I also have an SD memory card that has loaded maps from Japan as well as another that loads all of Europe.
Thus, it's probably our primary go-to unit that we use when we drive internationally, especially in Europe.
The particular Garmin Nuvi 1390 is similar in size to the Garmin Nuvi 265W, but it has its own mounting clip that is incompatible to our other satnav device.
I actually bought this particular unit in 2009 after the OEM receiver (that we had bought in Iceland in 2007) failed to communicate with our laptop while we were on our first day of our second trip to New Zealand.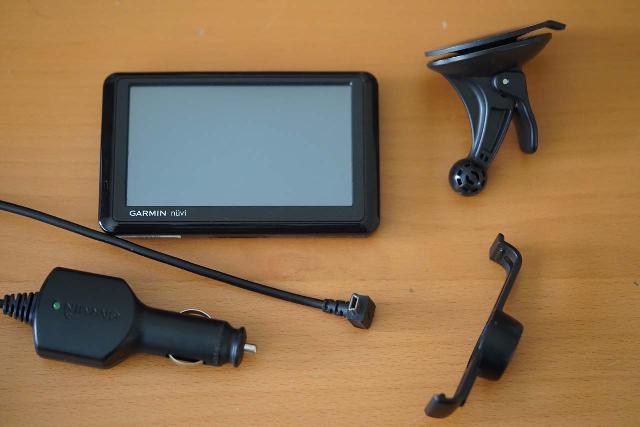 So we immediately went to a Dick Smith's and bought this unit and didn't have any issues afterwards for that trip. This unit comes with a pre-loaded map of New Zealand and Australia. However, it also uses a micro-SD card, which I've loaded with a map of China and Japan.
I also tend to use this device on any South Pacific trip that involves self-driving. However, on a trip to Samoa in late 2019, I had a bit of a scare when the unit wouldn't power up (even while charged) on the first day there. It has since worked the day after plugging it into my laptop.
That said, this experience has undermined my confidence in using it on future trips (or at least makes me wary of trying to turn it on without it being fully charged and plugged into the car via the cigarette lighter).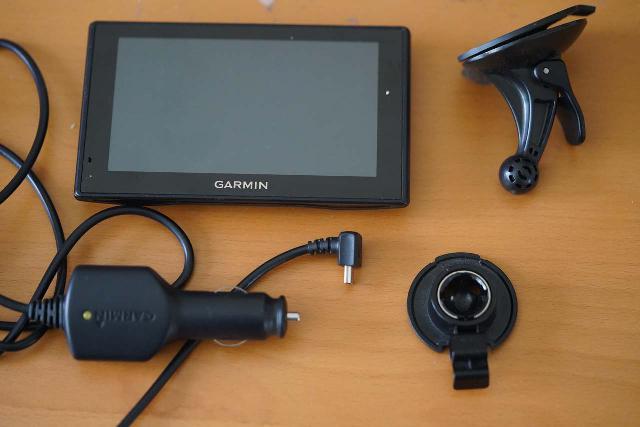 Back in the 2015-2016 time frame, we thought we might try improving upon our trusty Garmin Nuvi 265W unit.
Its larger screen, more pre-loaded waypoints to search from, and traffic alerts seemed to be an improvement. However, I didn't like its tendency to shut down from overheating, its pickiness about the cigarette lighter cable, its different mounting accessories, its battery life, and how I couldn't use it with MapSource (which I think is an easier software to use than BaseCamp).
When it comes to traveling domestically on road trips, I'm usually on the fence about using this over the Garmin 265W. The latter seems to be more reliable, but sometimes I don't mind the extra information that the newer device provides.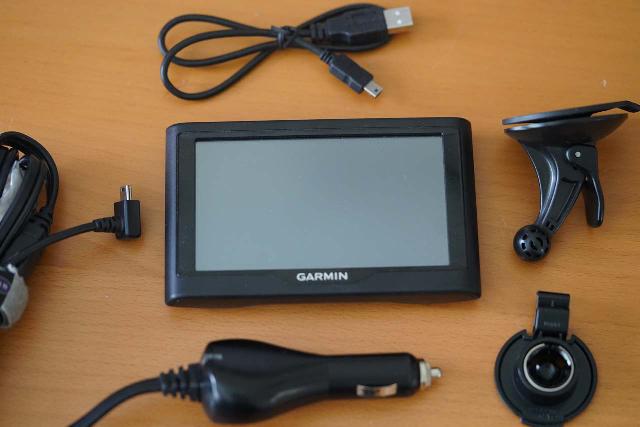 When my mother and I drove around Taiwan in 2016, we couldn't use our own device because there were no commercially available maps of the island that we could load onto it. As a result, we wound up going to an electronics shop in Taipei and bought this unit that came pre-loaded with a map of Taiwan.
Unfortunately, I think the map is residing in a hidden partition or it's burned into the firmware so I could not use the Taiwan map offline in BaseCamp (it won't work with MapSource). So that meant that this device had to be plugged in to my computer in order to see the details of Taiwan on a computer, which is slow.
Other than that, I was freely able to import/export waypoints and tracks, which is the primary thing I look for in these units besides the usual navigation tasks that it's pretty good at doing. It also has an interface where you write characters on the touch screen since most of the place names are in traditional Chinese characters and not Romanized like we're used to in the Westernized World.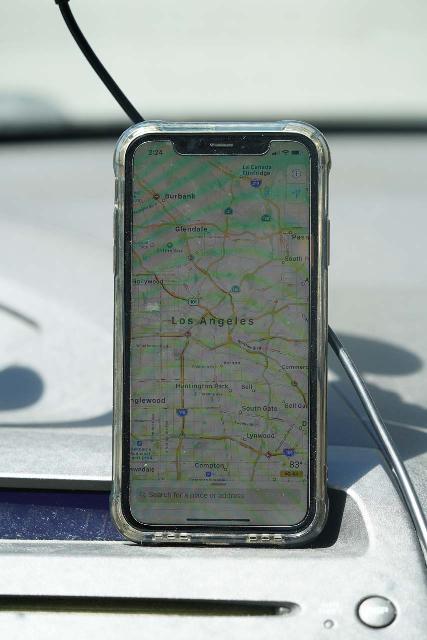 Combined with routing and mapping apps, this is the device that may ultimately kill the GPS auto navigation unit over time. After all, it pretty much does all the tasks that the standard GPS unit does, but it can also get assisted location, maps, screenshots of the location, and traffic data from the internet.
That said, we don't use this method of routing on international travels unless we wish to supplement info from our trusty Garmin units, especially since we have to be frugal with data usage and minutes. And I can't download tracks and waypoints (at least not with Google Maps nor Apple Maps) so that's a deal-breaker for our waterfalling and blogging needs.
Nevertheless, I haven't tried using GaiaGPS or Waze for auto navigation with the iPhone (I tend to use GaiaGPS for hiking), which might overcome some of my pain points. However, privacy, battery life, distractions, etc. remain other things that keep me from ditching the Garmin units.
Conclusion / Final Thoughts
So the direction of satellite navigation market certainly points to the smartphone eventually removing the need for auto GPS navigation systems. However, I don't think the phones are quite there for our active international needs.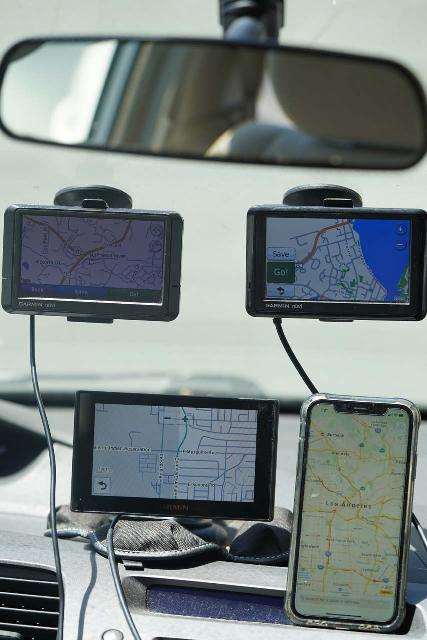 Nevertheless, technology can (and will) eventually fail so I don't mind having that smartphone as a backup (especially since improvements continue to be made to apps).
In the end, everyone has preferences, and using our portable GPS navigation system remains my preference on our waterfalling adventures. I'm sure I'll be singing a different tune in the coming years, but I'm not holding my breath for it.
What do you think? Leave a comment below and let the community know where you stand on this debate.
And if you're looking to buy a portable GPS satellite navigation device on Amazon, they sell both newer and even older (as well as discontinued) models on there. You might be able to find bargains, as a result.
Visitor Comments:
Got something you'd like to share or say to keep the conversation going? Feel free to leave a comment below...
No users have replied to the content on this page